36 Best Things to Do in Buleleng (North Bali)
What to Do Around Lovina and Singaraja
The best things to do in Buleleng (North Bali) are spread along the coast with clusters of cool attractions in its 2 big cities: Lovina and Singaraja. You'll find hidden treasures located deep within forested mountains and below the calm waves. An activity unique to Lovina is watching dolphins in their natural habitat, and below the surface off Pemuteran and Menjangan Island, snorkellers and divers enjoy an underwater Mecca of reefs teeming with marine life.
Inland, fun things to do range from cooking classes and art gallery visits to taking a plunge in hot springs or in rocky plunge pools at the base of scenic waterfalls. Lovina Beach and North Bali also offer a range of cultural and historical attractions.
What are the best things to do in Buleleng and North Bali?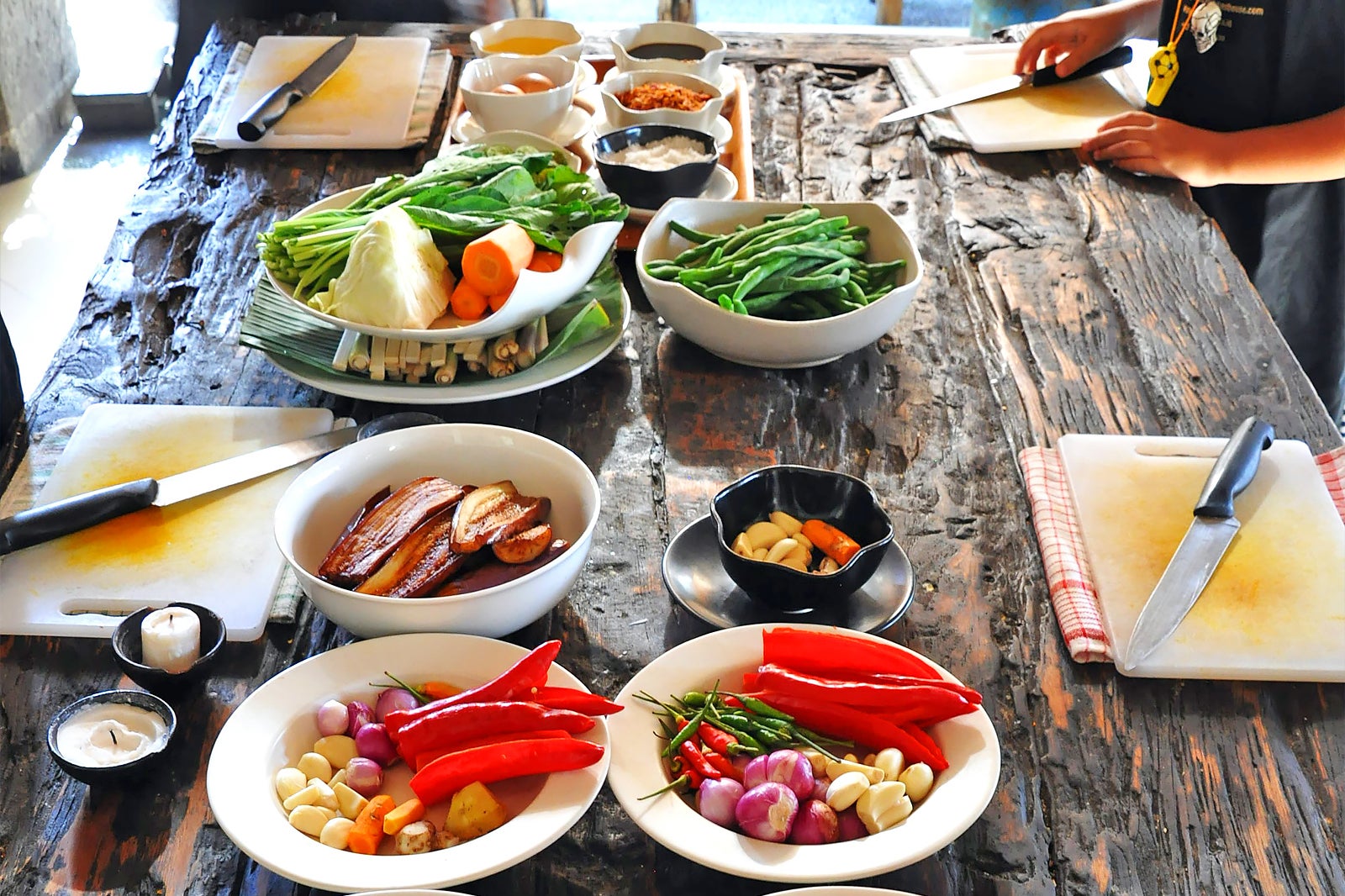 Adjani Bali Cooking School
Adjani Bali is one of Lovina's leading Balinese cooking classes, offering tailored lessons for various skill levels. Classes usually run for 3 hours, featuring up to 5 different Balinese dishes. Market trips to source fresh ingredients or spice garden and organic farm tours are included, followed by a traditional Balinese lunch to assess and enjoy your own handiwork.
Solo classes as well as sessions for groups and families are available. Cooking classes can be a fun and insightful part of your Bali holiday experience, as they allow you to learn more about local culture through food.
Location: No.2, Enjungsangiang, Lovina, Jalan Yudistira, Kaliasem, Banjar, Buleleng, Bali 81152, Indonesia
Open: Daily from 8.30am to 9pm
Phone: +62 (0)812 3623 2019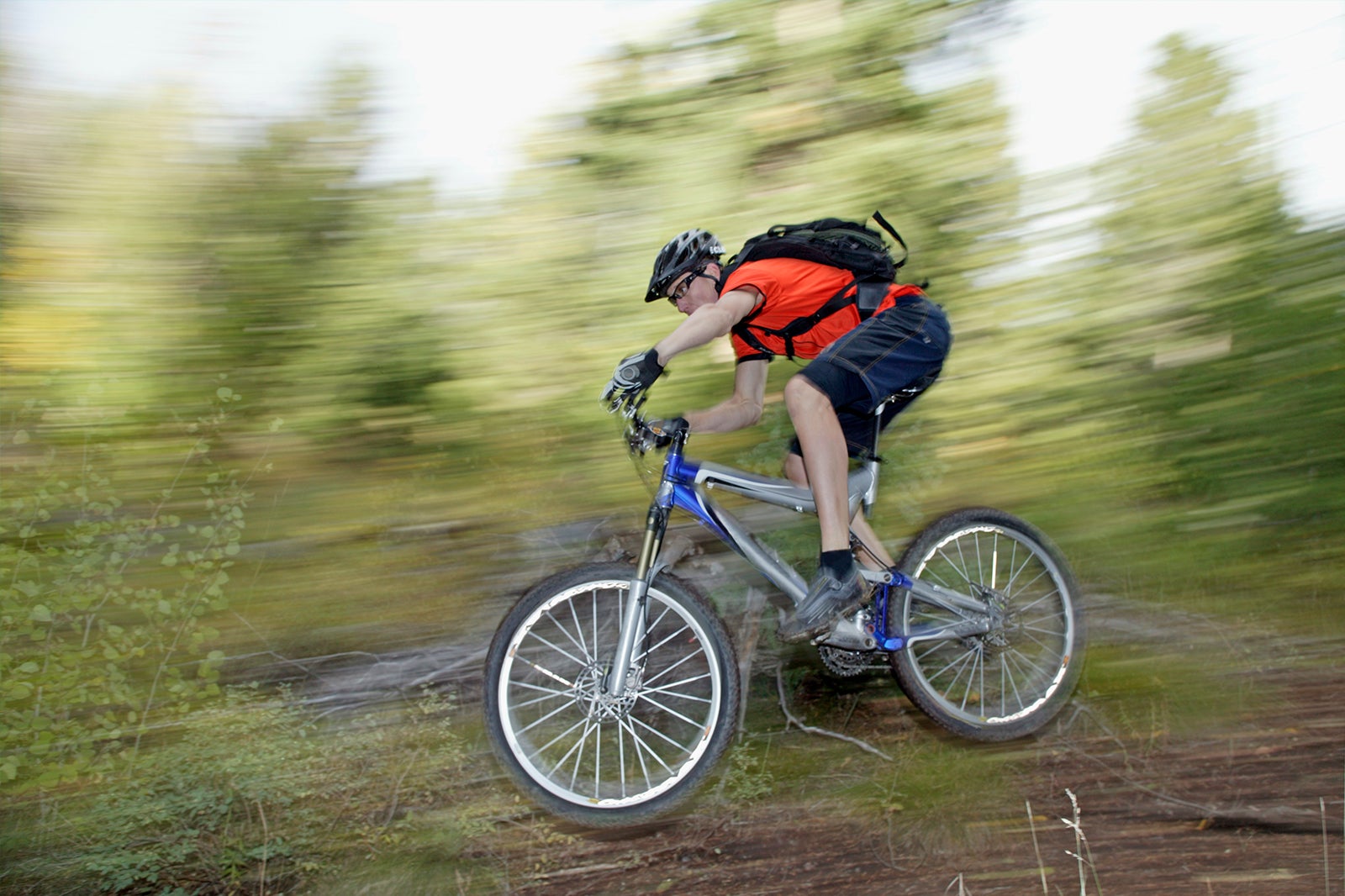 Bali Bike Park is a large purpose-built arena in the village of Pancasari in North Bali, which features a variety of trails for mountain bikers. Available trails include Cross-country, Downhill and Enduro, which are suitable for both adults and children.
You can choose a trail of your choice and cycle around while enjoying great views, meet locals, exercise, then end your day with some local food and a swim in the ocean.
Location: Jalan Dasong Banjar Yeh Mas, Banyuning, Pancasari, Sukasada, Buleleng, Bali 81111, Indonesia
Open: Monday–Saturday from 8am to 2pm
Phone: +62 (0)811 399 7906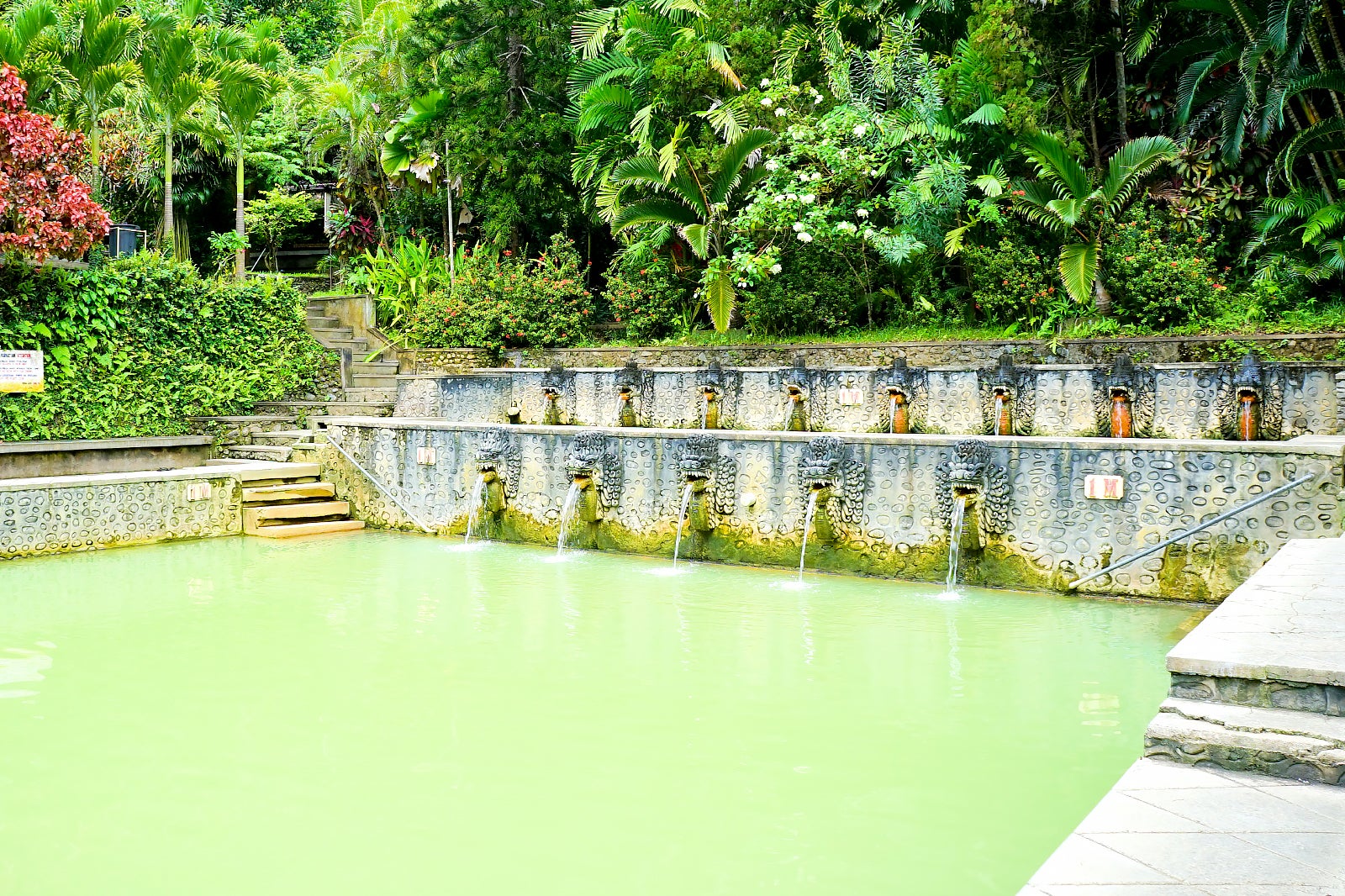 Banjar Hot Spring, locally referred to as Air Panas Banjar, is where you can go for a soothing time while in Lovina. It's approximately 5 km south-west of Lovina Beach and shares the same locality as the landmark Brahmavihara Arama Buddhist monastery. It provides a therapeutic experience, due to the water's sulphuric content. This can be seen from the yellowish-red sediment on the spouts and pool walls.
The hot spring complex has 4 main pool sections with a central bathing pool that features a restaurant perched high above its northern side. Beside the restaurant are restrooms, lockers and changing rooms, and a spa and massage facility. A row of souvenir shops lines the route to the hot springs, selling all sorts of souvenir items.
Location: Jalan Banjar, Banjar, Buleleng, Bali 81152, Indonesia
Open: Daily from 8am to 6pm
Phone: +62 (0)362 92901
Couples
Families
Single
Group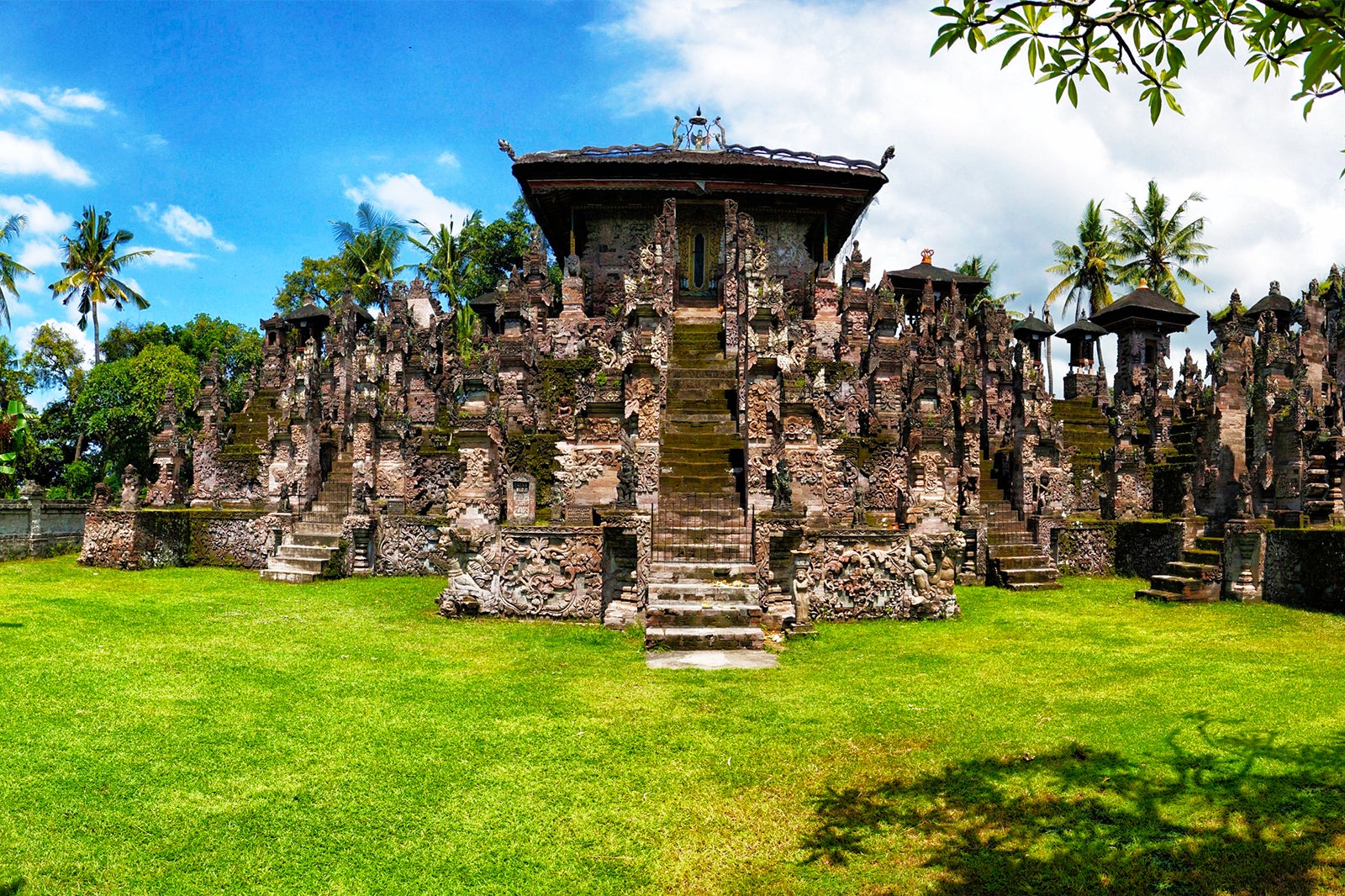 This old Balinese Hindu temple in the village of Sangsit in North Bali offers an intriguing sight – 3 courtyards featuring intricately carved walls and shrines with floral motifs that are typical of the area. Almost all of its stone surfaces feature artistic carvings.
It's believed that the temple dates back to the 15th century during the rule of the Majapahit kingdom. As with visiting any temple in Bali, proper attire in the form of a simple sarong and sash around the waist is advised.
Location: Jalan Raya Sangsit, Sangsit, Sawan, Buleleng, Bali 81171, Indonesia
Phone: +62 (0)815 5800 7230
photo by Ondřej Bahula (CC BY-SA 3.0) modified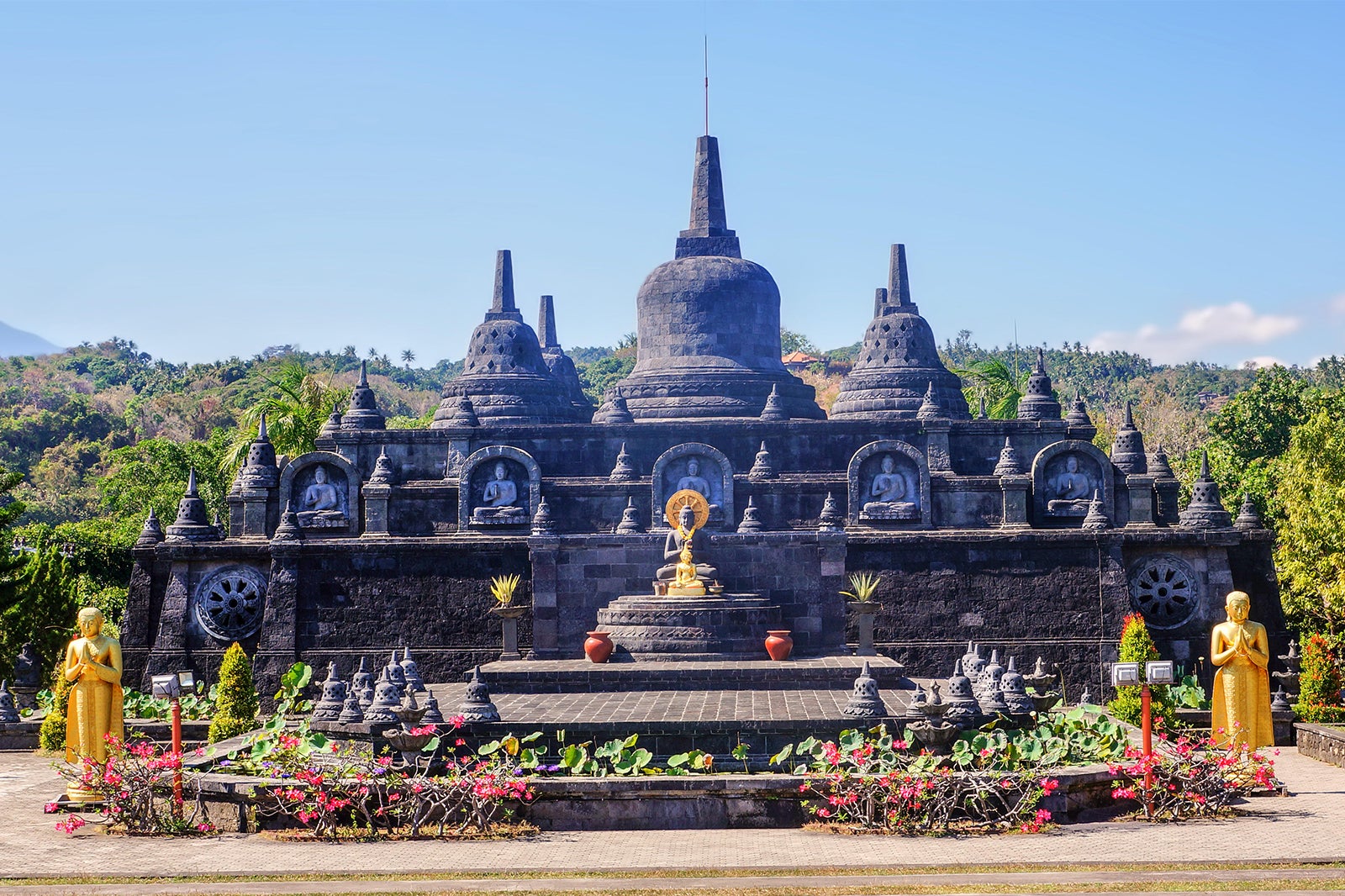 As one of North Bali's most beautiful and tranquil places to visit, Brahmavihara-Arama is Bali's largest Buddhist monastery. The place of worship was built in 1970 around 20 minutes' drive from Lovina. Inside are numerous meditation rooms and libraries, all set among well-kept gardens.
On the nearby southern hilltop is an impressive mini replica of the world's largest Buddhist archaeological site – Borobudur. Entrance is free, but donations are welcome and, similar to visiting Balinese Hindu temples, you must wear a sarong and sash around the waist (available for free use at the entrance).
Location: Gang Sahadewa, Banjar Tegeha, Banjar, Buleleng, Bali 81152, Indonesia
Open: Daily from 8am to 6pm
Phone: +62 (0)361 929 54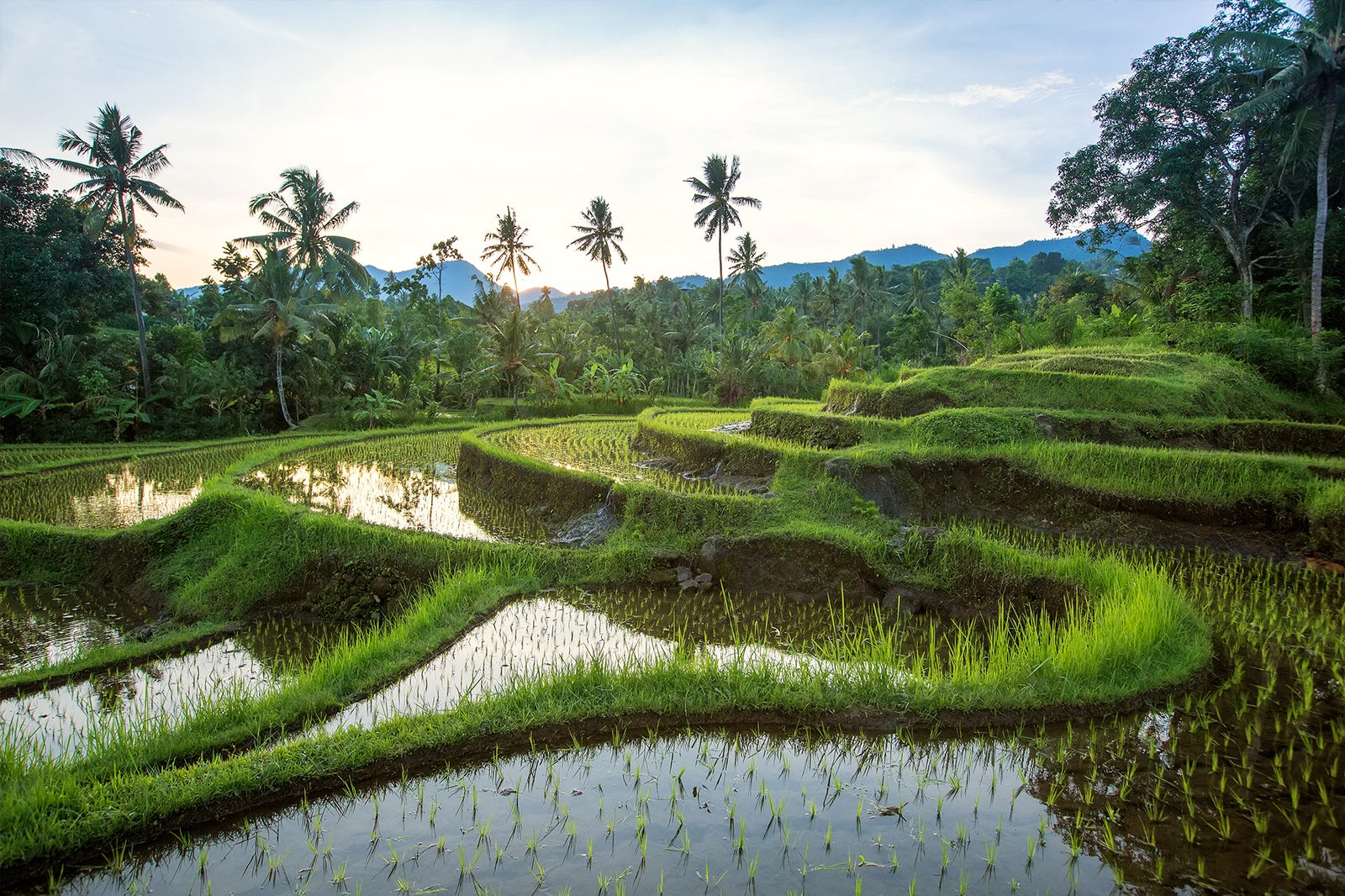 The rice terraces of Busungbiu offer picture postcard views on par with the famous Jatiluwih rice terraces in the neighbouring regency of Tabanan. The farming village of Busungbiu is a half-hour drive south of Lovina, up into the hills of central Bali. The rice fields follow the contours of the green hills, with a river running through the valley below. The rural neighbourhood also offers a great glimpse into agricultural Bali.
Location: Jalan Kiskinda, Kekeran, Busungiu, Buleleng, Bali, Indonesia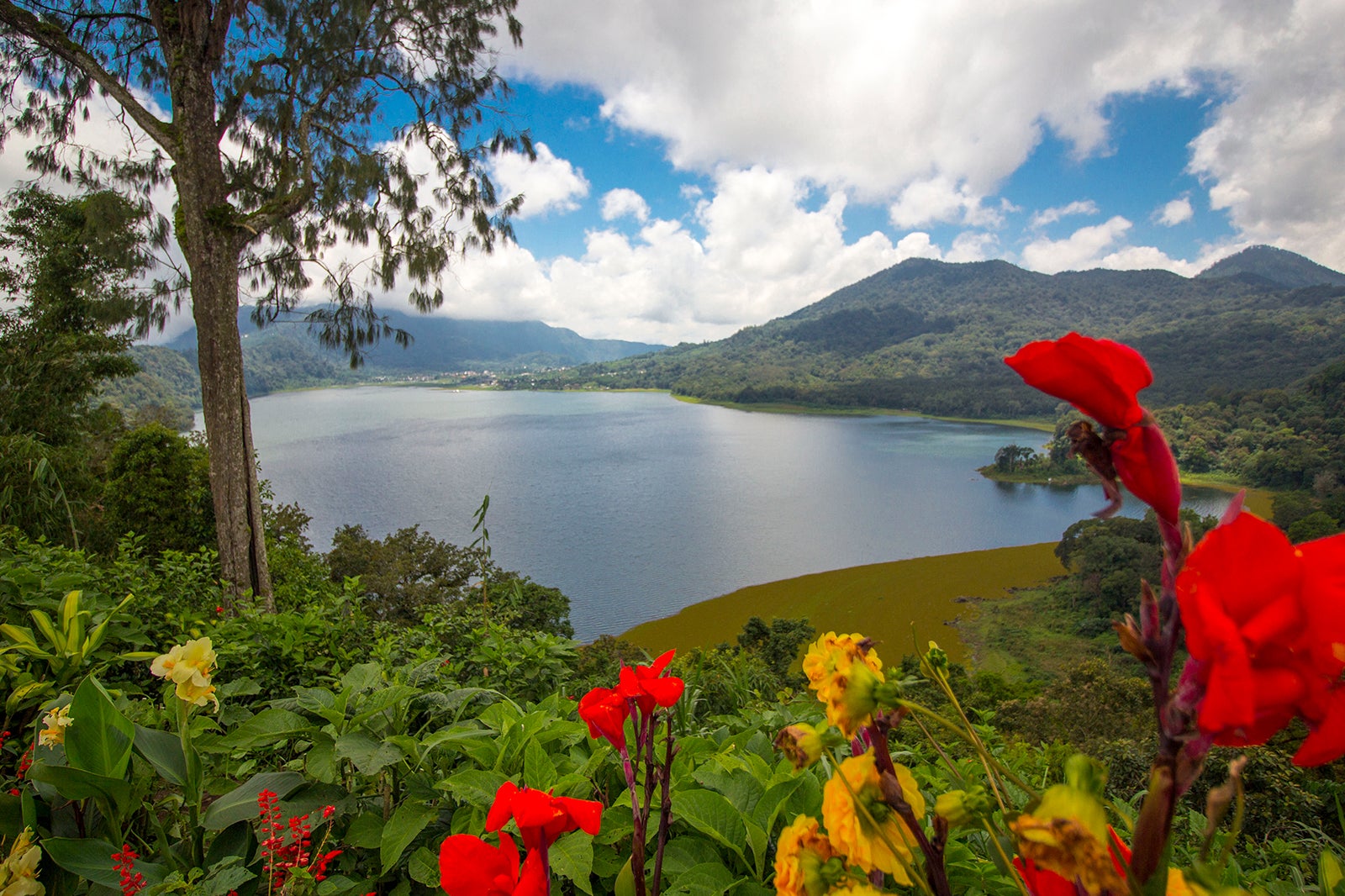 Buyan and Tamblingan lakes
Nature lovers and landscape photographers will love the scenic upland views that the central and northern Bali region has to offer, especially its 3 lakes, of which Beratan is the most developed and popular. The other 2 – Buyan and Tamblingan – are protected sites, though you can camp and trek there.
The main road of the Asah Gobleg village connecting Bali's north and south runs high past these 2 lakes, allowing for many vantage points for taking photos. Tamblingan has forest trails and a mysterious lakeside temple, while Buyan has dedicated campsites and strawberry farms nearby.
Location: Asah Gobleg, Pancasari, Sukasada, Buleleng, Bali, Indonesia
photo by Suranegara88 (CC BY-SA 4.0) modified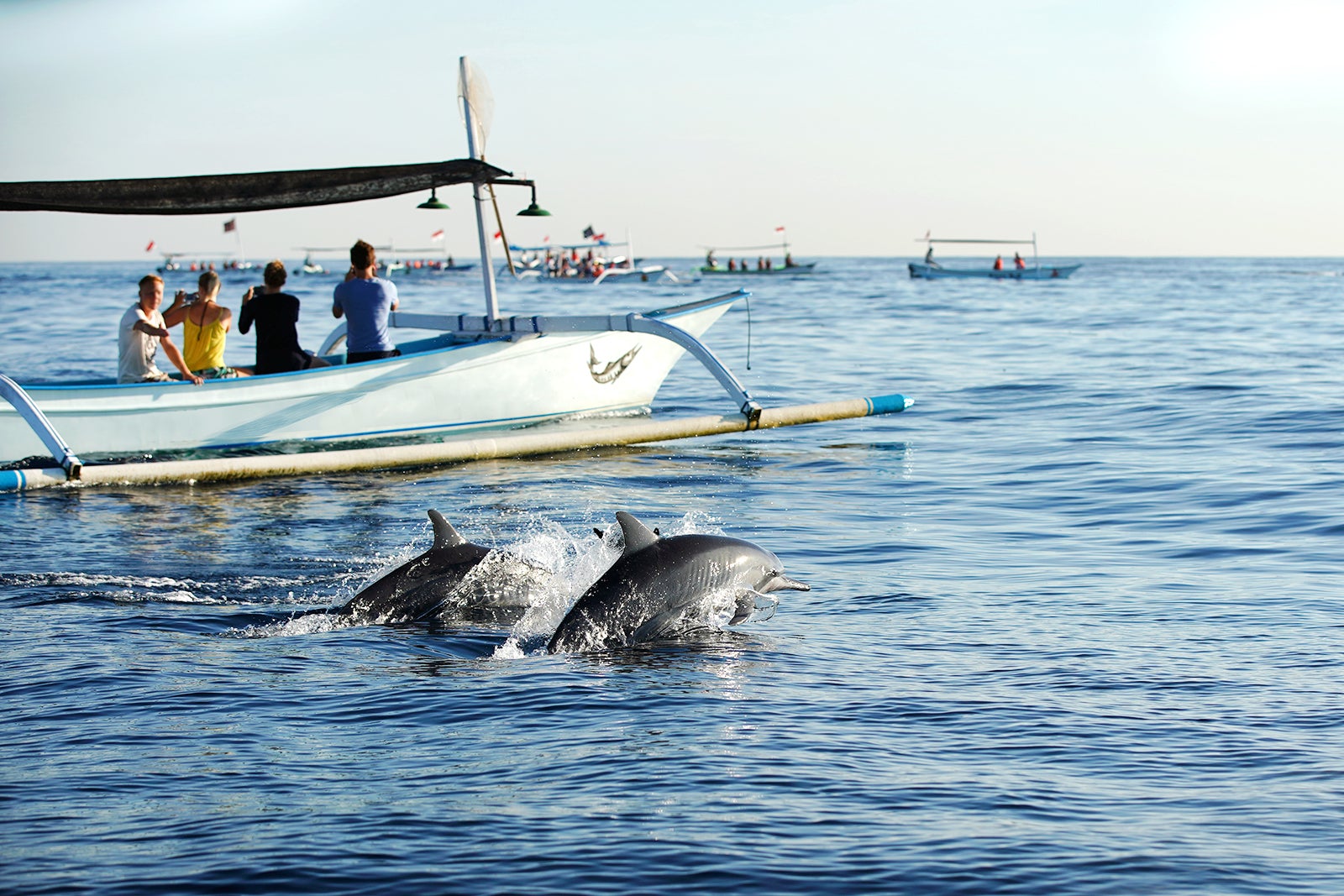 Dolphin watching tours at Lovina Beach
Set out on an early morning boat ride to see visiting dolphins in the wild – the highlight attraction that brought Lovina Beach its original fame. Life vests are provided as you board and set out into the bay just before the sun rises in the early morning.
The boats are all motorised, usually getting you far out within minutes. At sea, the engine is stopped and the waiting game begins. At times, breaching dolphins can be seen immediately, right as your boat reaches the open waters. Ask your hotel in Lovina for possible arrangements or book online to reserve your spot.
Location: Lovina, Kalibukbuk, Banjar, Anturan, Buleleng, Bali 81151, Indonesia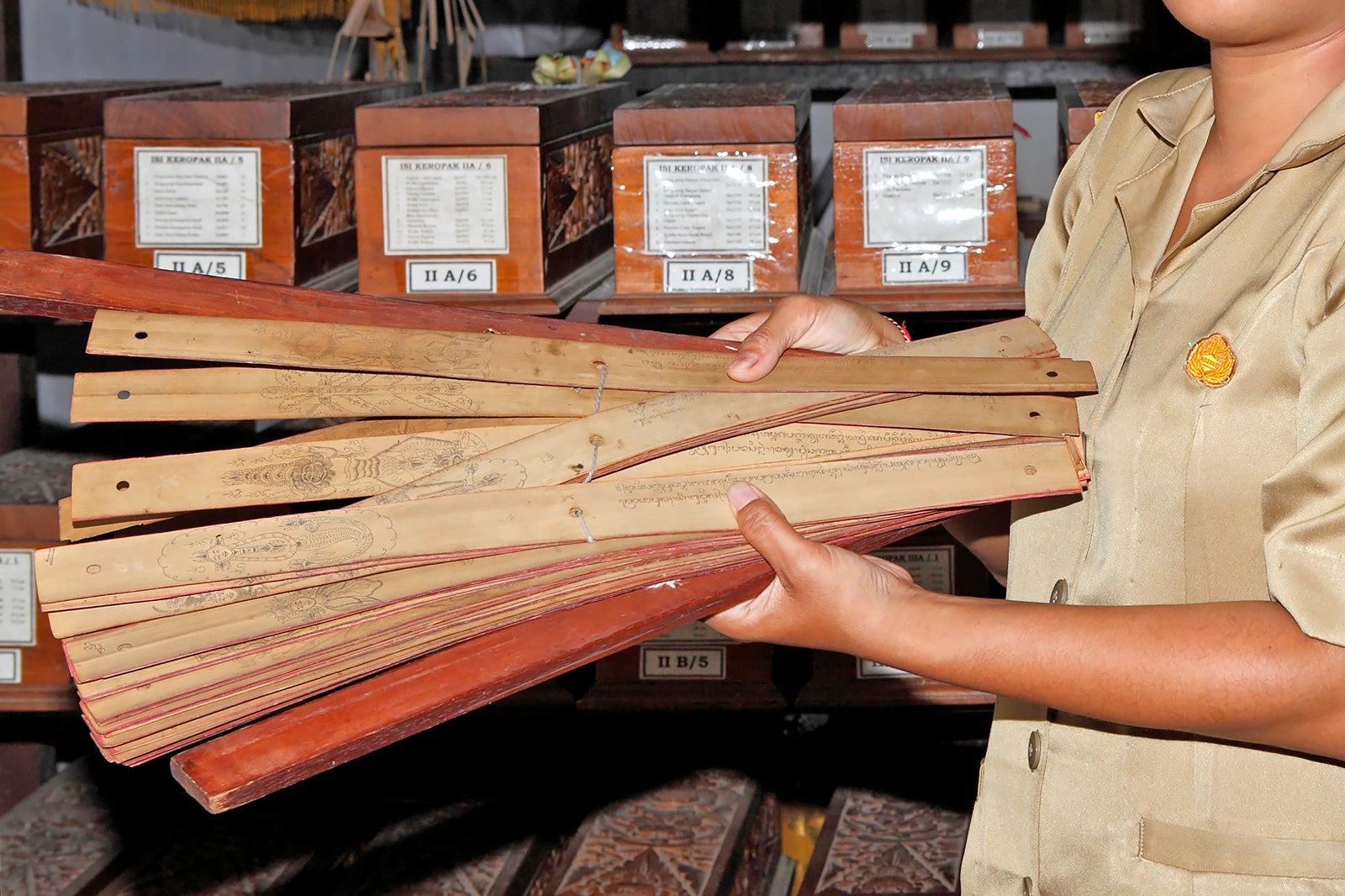 Gedong Kirtya Lontar Museum
Also known locally as Museum Gedong Kirtya, this old Balinese manuscript repository is a popular stop-off when exploring the main town area of Singaraja.
It keeps around 1,000s of old Balinese lontar palm-leaf manuscripts in its vast collection, which cover royal chronicles, literature, mythology, history and literary works on religion. Some are deemed the island's oldest-ever written titles. The town of Singaraja is home to the only such library in the world.
Location: Jalan Veteran No. 23, Singaraja, Buleleng, Bali 81118, Indonesia
Open: Monday–Thursday from 8am to 4pm, Friday–Sunday 9am to 4pm
Phone: +62 (0)362 3303668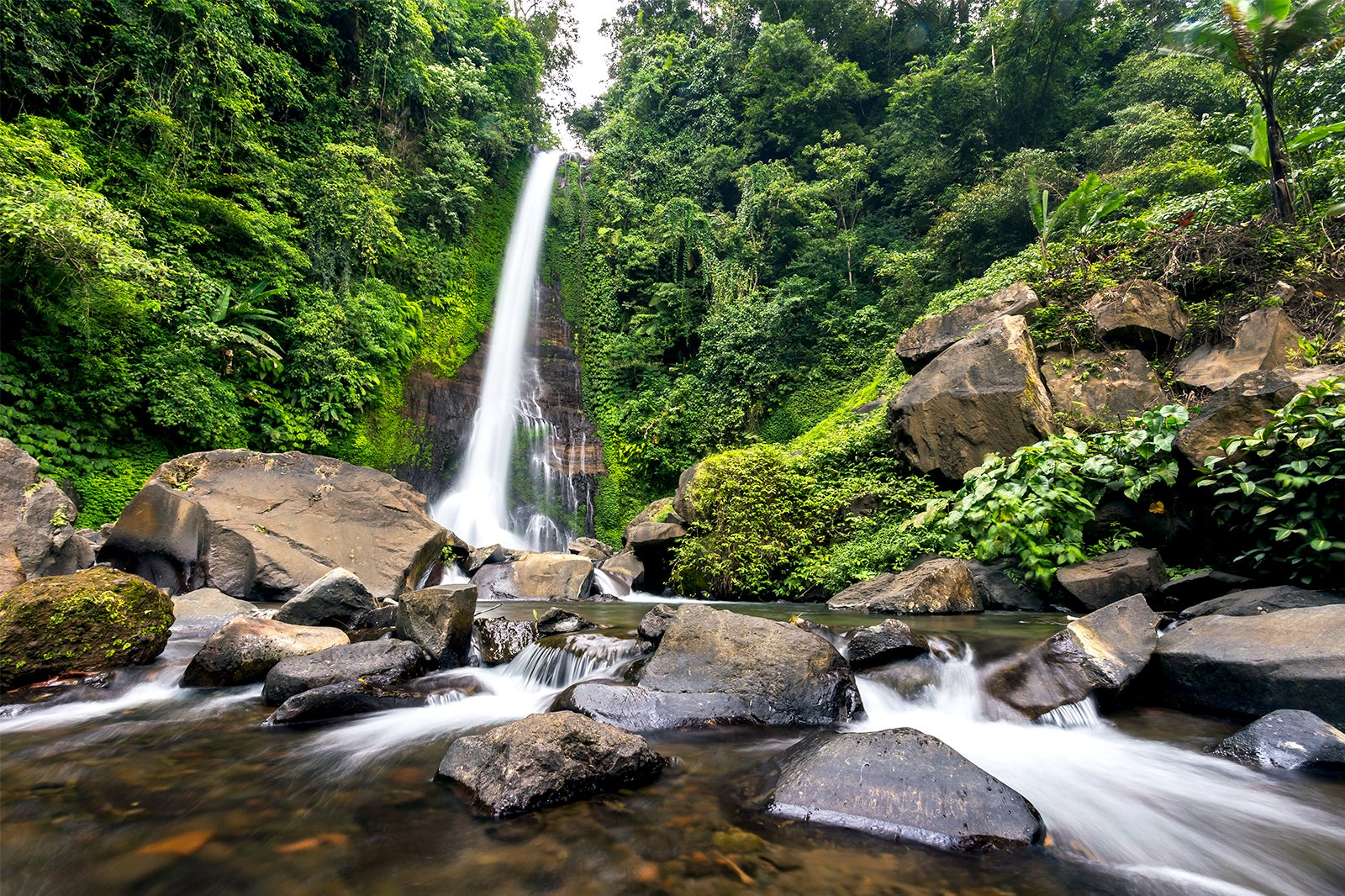 Gitgit waterfall is probably Bali's most popular waterfall that you can reach on a relatively easy trek via a wooden boardwalk over a small gorge and past cool streams. The trek is part of the overall experience as you enter a soothing rainforest accompanied by the sounds of nature and rushing water.
The falls are a 10-km drive south of North Bali's main town of Singaraja or an 80-km drive north from Kuta in south Bali. The waterfall is accessible from the main road connecting Bedugul and Singaraja. The 40-metre-tall cascade constantly pours into a rocky pool with a small shrine that 'guards' the site. You can enjoy a cool plunge in the rocky pool, and its water flows all year round.
Location: Jalan Raya Bedugul-Singaraja, Gitgit, Sukasada, Buleleng, Bali 81161, Indonesia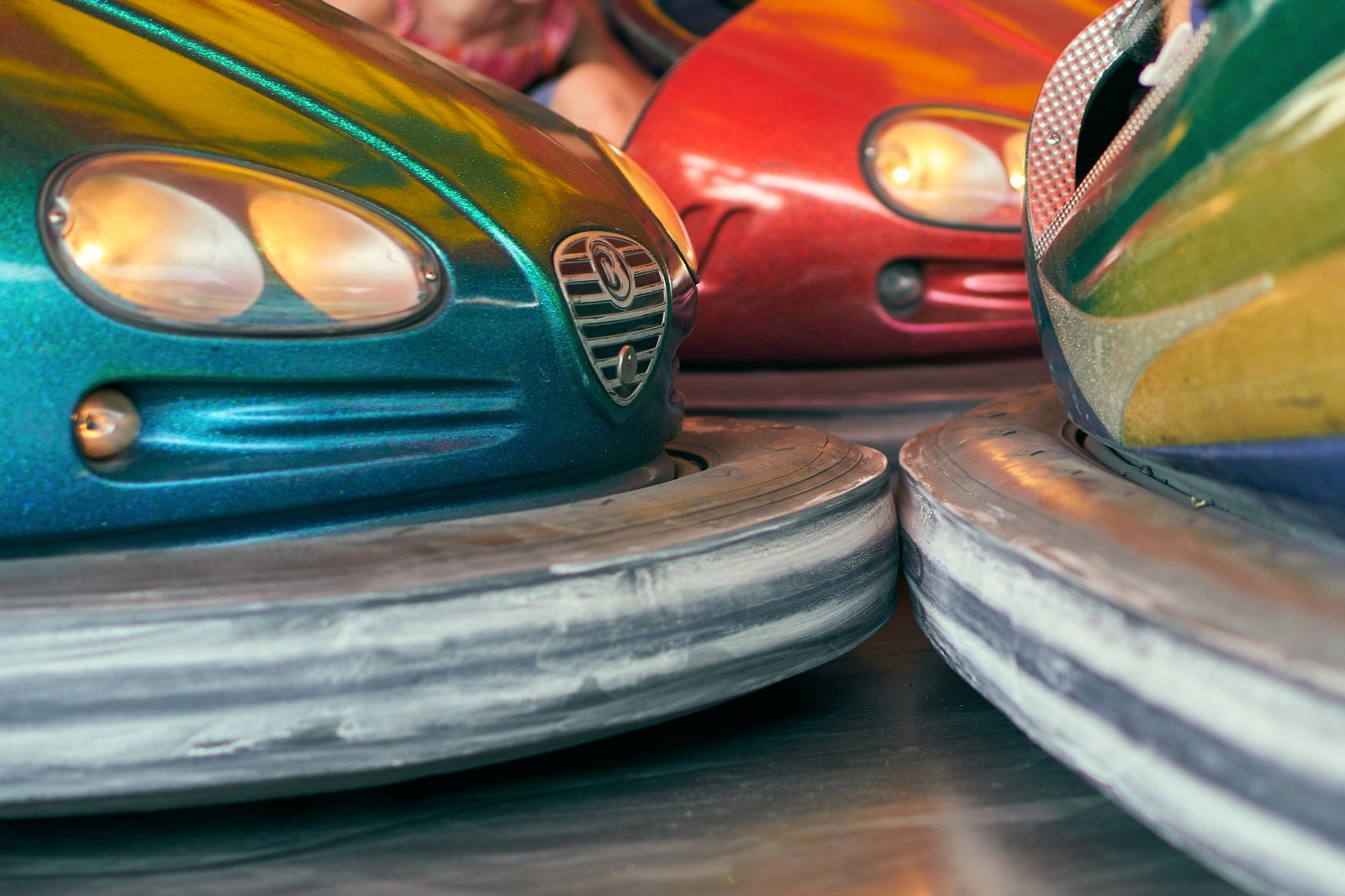 Krisna Funtastic Land Bali
Krisna Funtastic Land amusement park is located on Bali's northern coast in Singaraja. The park offers some 16 amusement rides with varying levels of excitement and is sure to be one of the highlights of your kid's trip to Bali. It has the quaint feel of a summer fair rather than the thrill of Disneyland, but it does offer a range of rides with varying levels of excitement.
For the little ones, a classic miniature train and bumper cars provide fun experiences at a gentler pace. For the adrenaline junkies in the family, try the Airborne Shoot or the Flying Cakra. Of course, mum and dad can even jump on and have a ride too! Krisna Funtastic Land is located behind the Krisna Oleh-Oleh souvenir store in Lovina.
Location: Jalan Seririt-Singaraja, Temukus, Banjar, Buleleng, Bali 81152, Indonesia
Open: Daily from 4pm to 10pm
Phone: +62(0) 811 3887 709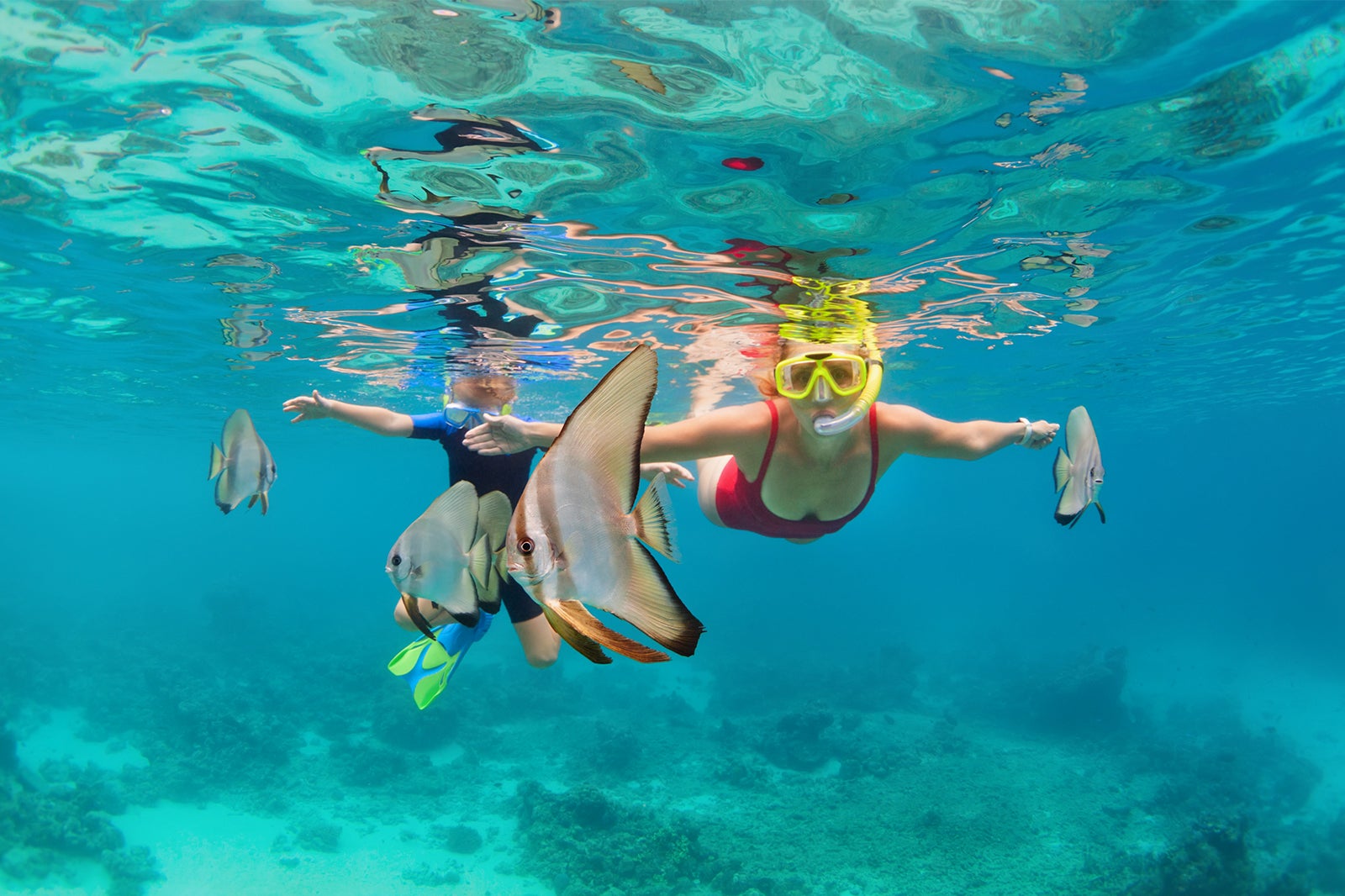 Krisna Watersports Temukus
For a whole range of water sports to enjoy while in the bay of Temukus (only 5 minutes from the main strip of Lovina Beach), head down to Krisna Watersports – the largest and latest activity centre of its kind in North Bali.
You can take the family for whacky inflatable rides, from the common banana boats to new takes such as 'butterfly dolphins', 'jet plane', and 'crazy sofa' that are towed behind a speedboat. Available tours also include ATV rides and speed boat tours.
Location: Jalan Seririt-Singaraja, Temukus, Banjar, Temukus, Buleleng, Bali 81152, Indonesia
Open: Daily from 8am to 5pm
Phone: +62 (0)811 3973 311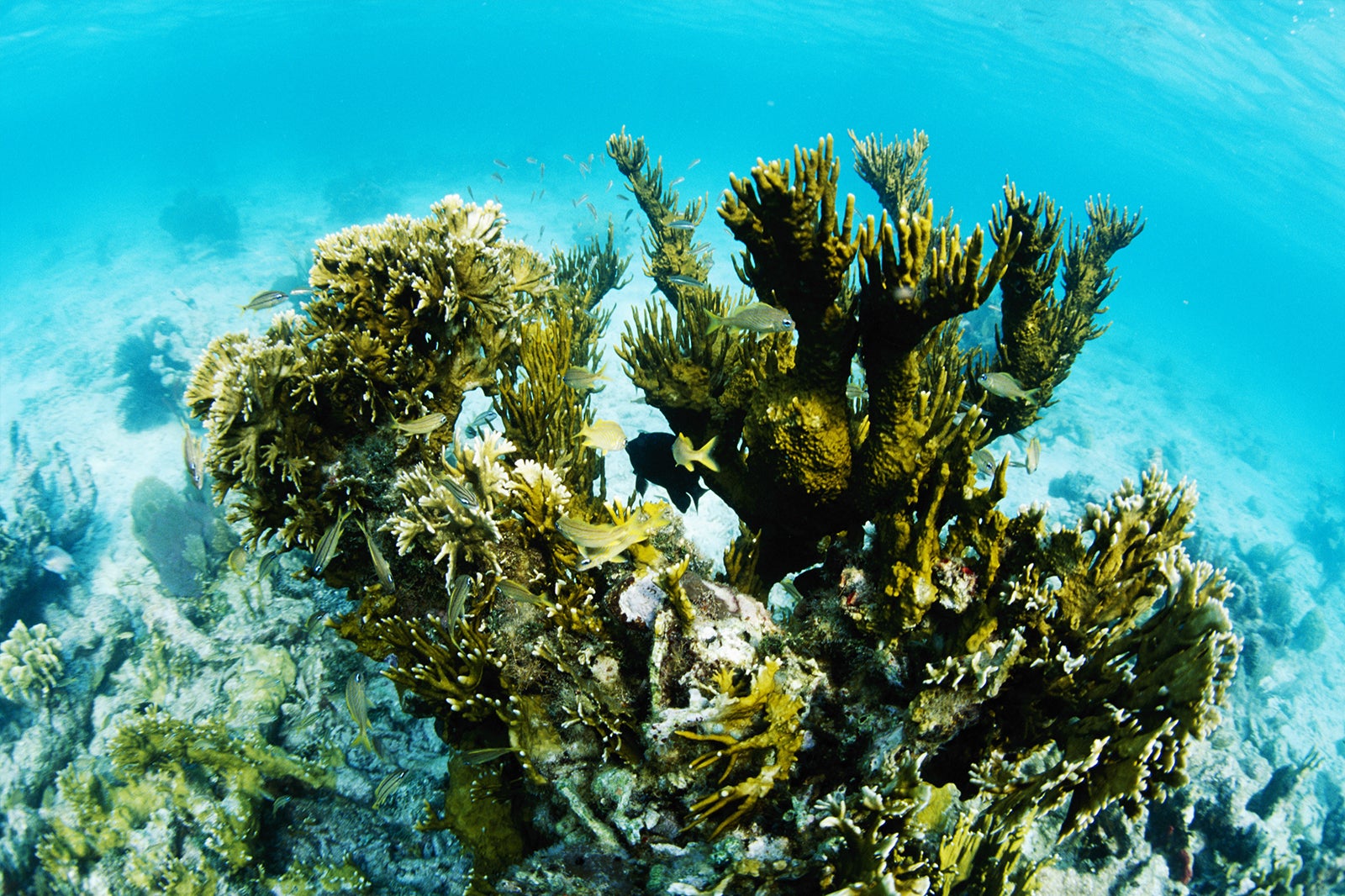 Les Biorock Coral Gardens
The fishermen's village of Les in Tejakula, North Bali, faced dire consequences following rampant cyanide fishing. Environmental NGOs then taught the locals about sustainable practices, proper netting techniques and replenishing the damaged coral gardens through biorock technology.
Visiting divers and snorkelers now may contribute to the local community and conservation efforts through an 'adopt a coral' programme or take part in coral-growing dives to the now thriving artificial reefs. The reefs continue to attract schools of tropical fish besides being unique sightseeing features under the waves in their various frame shapes and sunken structures.
Location: Jalan Tejakula-Tianyar, Penyumbahan, Les Village, Tejakula, Bali, Indonesia
Phone: +62 (0)822 3776 9269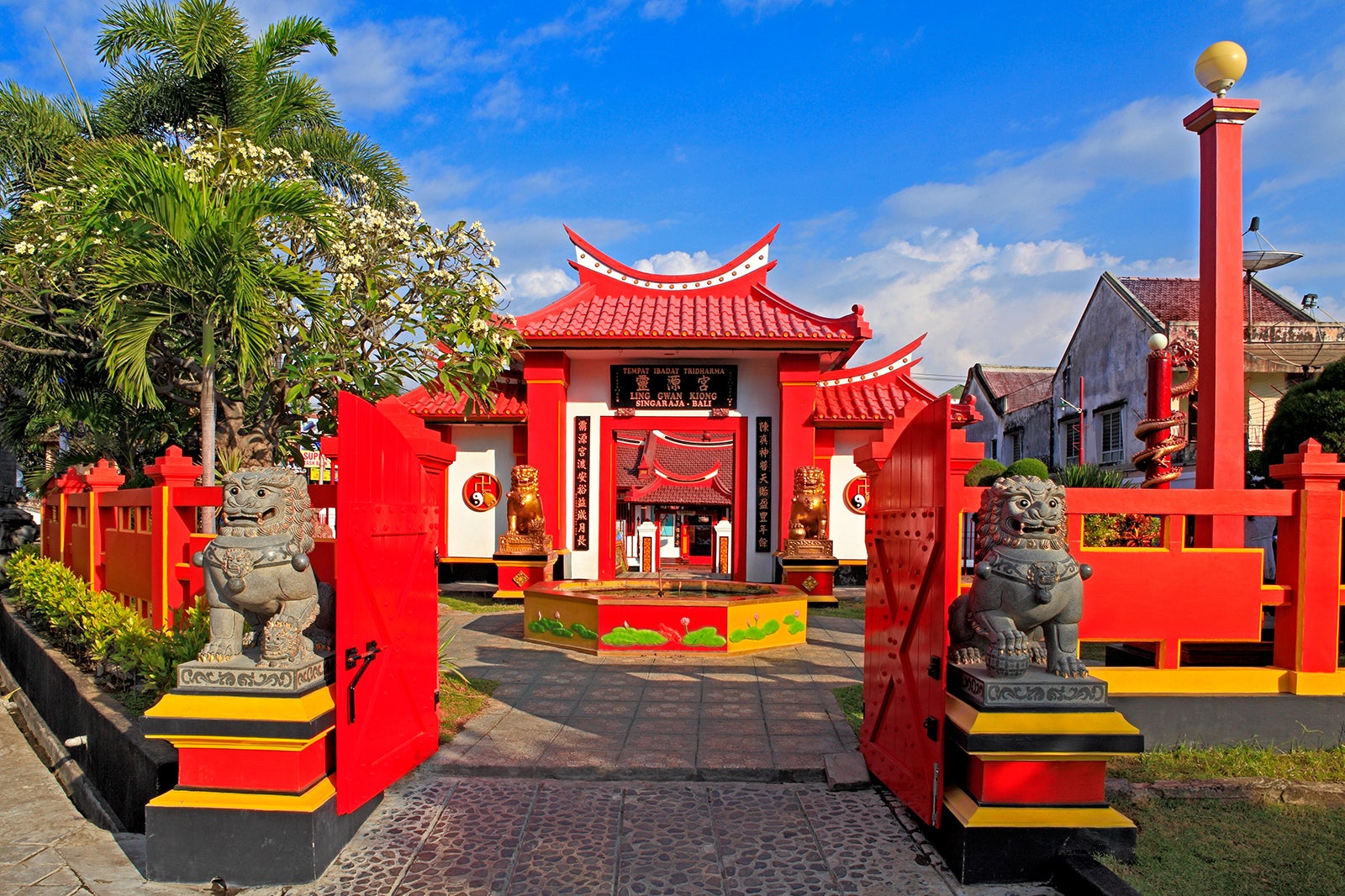 Ling Gwan Kiong Chinese Temple
A great sightseeing spot for those interested in historical landmarks, this old Chinese temple is right beside the defunct seaport of Singaraja in North Bali. Ling Gwan Kiong is only a 15-minute drive east from Lovina Beach and features mini gardens with colourful and detailed murals. No entry fees apply, but feel free to drop some cash into the donation box.
Be sure to take off your shoes and keep calm when entering the inner sections, where devotees come, light incenses and conduct prayers before a beautiful altar.
Location: Jalan Erlangga No.65, Bugis, Buleleng, Bali 81114, Indonesia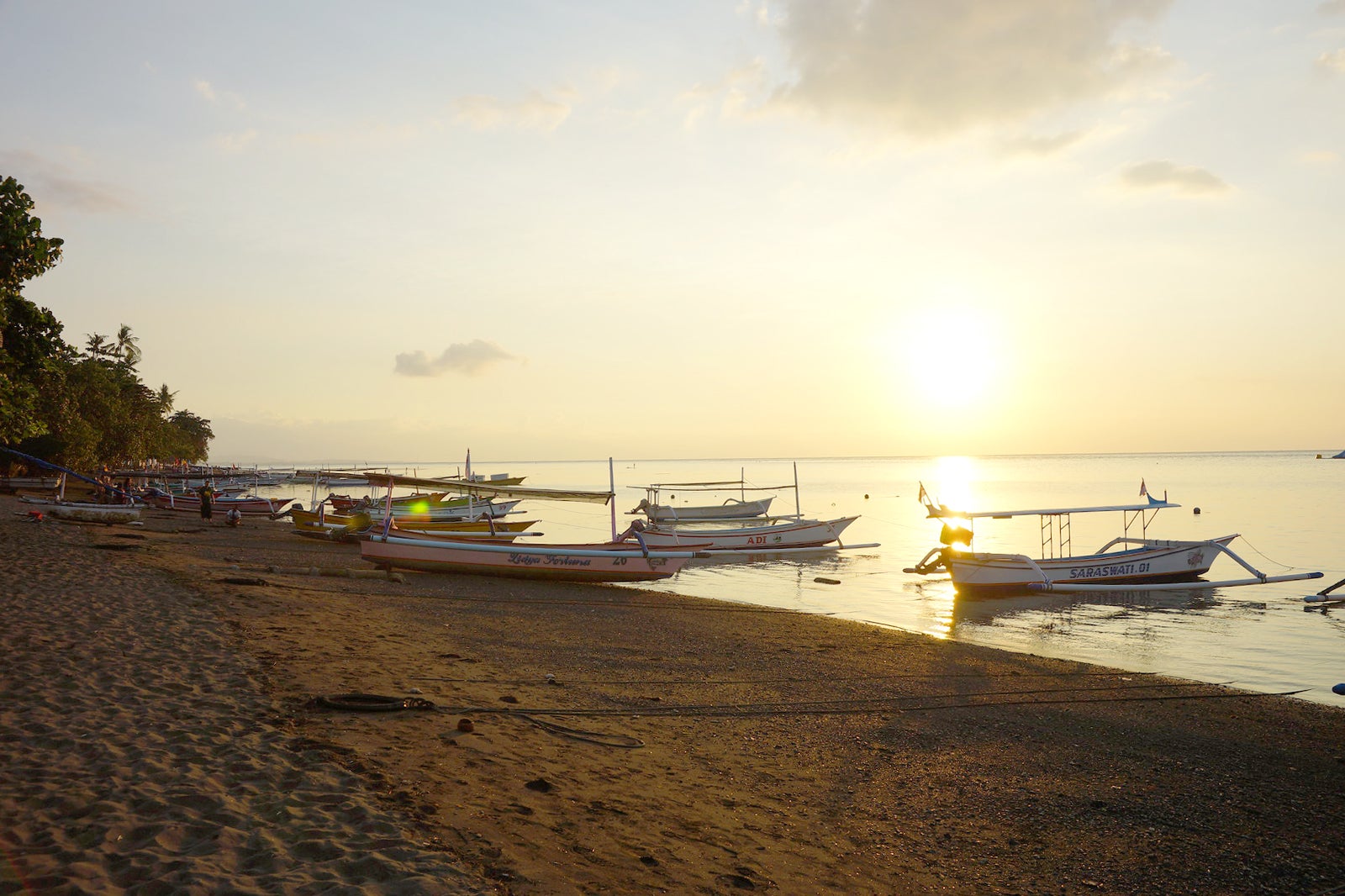 The main coastal attraction of North Bali, Lovina Beach is where most travellers to this region come to enjoy everything from sunbathing, watching a different kind of Bali sunrise or sunset (yes, you get both), as well as setting off in the early mornings for the dolphin-watching tours, which are a big part of what made this area popular.
The dark grey to black sand beach is a combination of smaller strips spanning several local villages between 2 districts. Here you can enjoy calm waves and a bit of nightlife at the many bars in the Lovina area.
Location: Lovina, Kalibukbuk, Banjar, Anturan, Buleleng, Bali 81151, Indonesia
photo by Dion Hinchcliffe (CC BY-SA 2.0) modified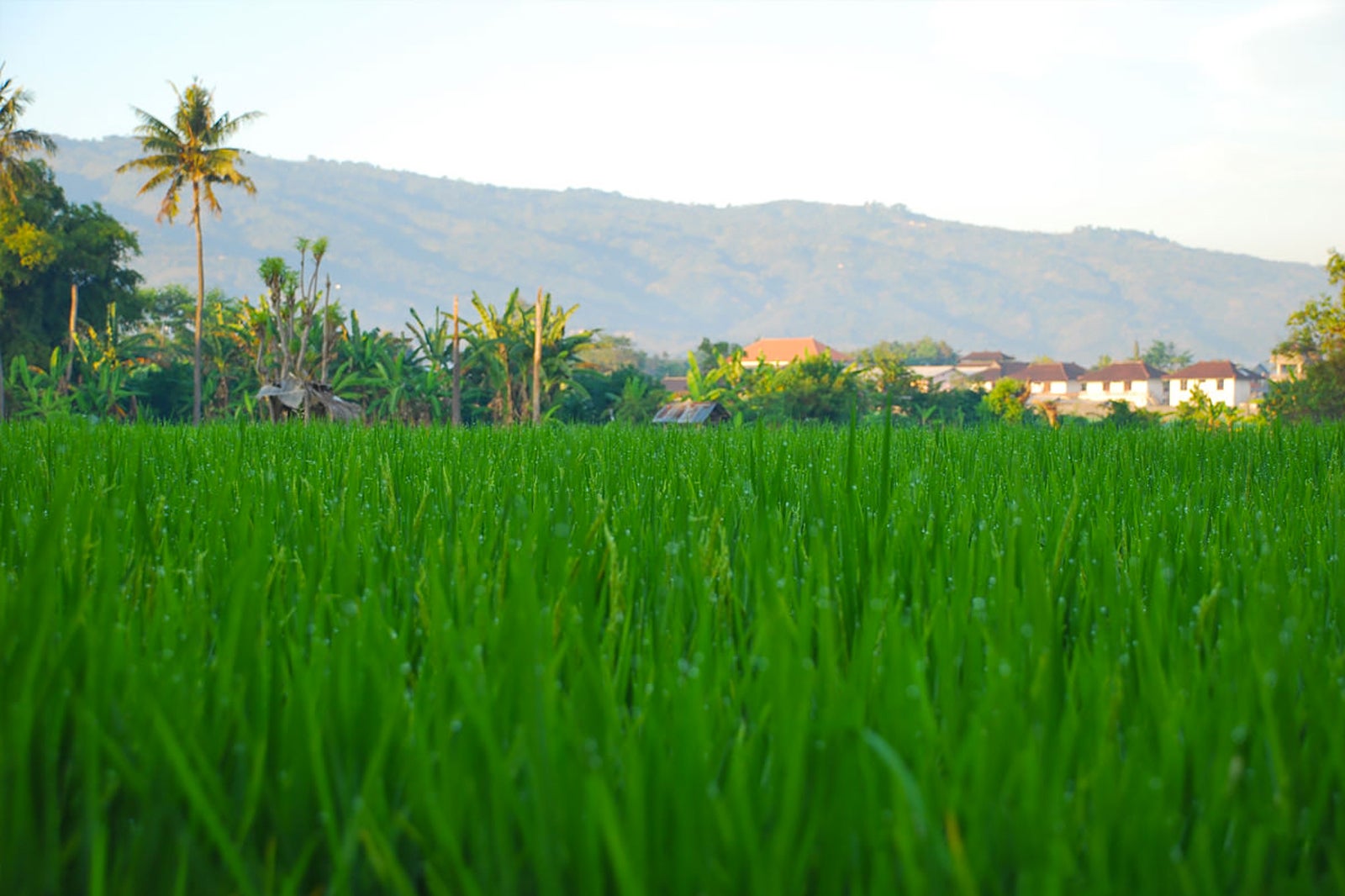 The hilly mountain range that overlooks the coast of Lovina is home to rural plantations, rice fields and vineyards, as well as Brahmavihara-Arama – the largest Buddhist monastery in Bali – and the Banjar hot springs.
From the main hub of Lovina Beach, you simply head west out of town towards the quaint district of Banjar, where you can enjoy the green expanse of village plantations, as well as various warung or roadside stalls selling seasonal fruits at local prices.
Location: Lovina, Kalibukbuk, Banjar, Anturan, Buleleng, Bali 81151, Indonesia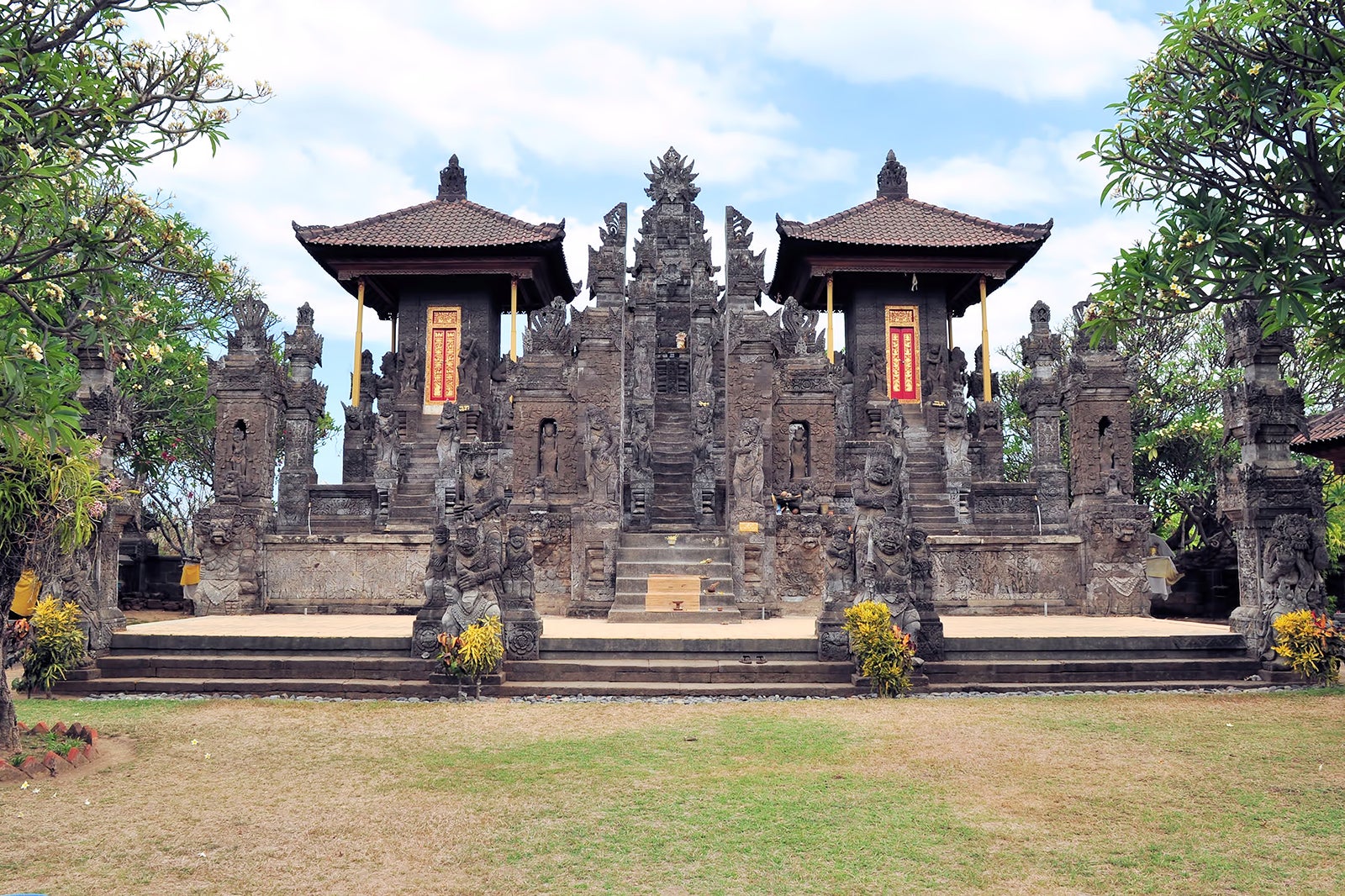 This beautiful temple is located in the district of Kubutambahan in North Bali. The centuries-old landmark features classical Balinese stone temple architecture and peculiar wall reliefs. One of the most remarkable is that of a highly stylised man riding a bicycle with floral wheels, which seems strangely out of place in a historic temple.
Location: Jalan Raya Air Sanih, Kubutambahan, Buleleng, Bali 81172, Indonesia
Open: Daily from 8am to 5pm
Phone: +62 (0)361 235600
Couples
Families
History
Photo
Budget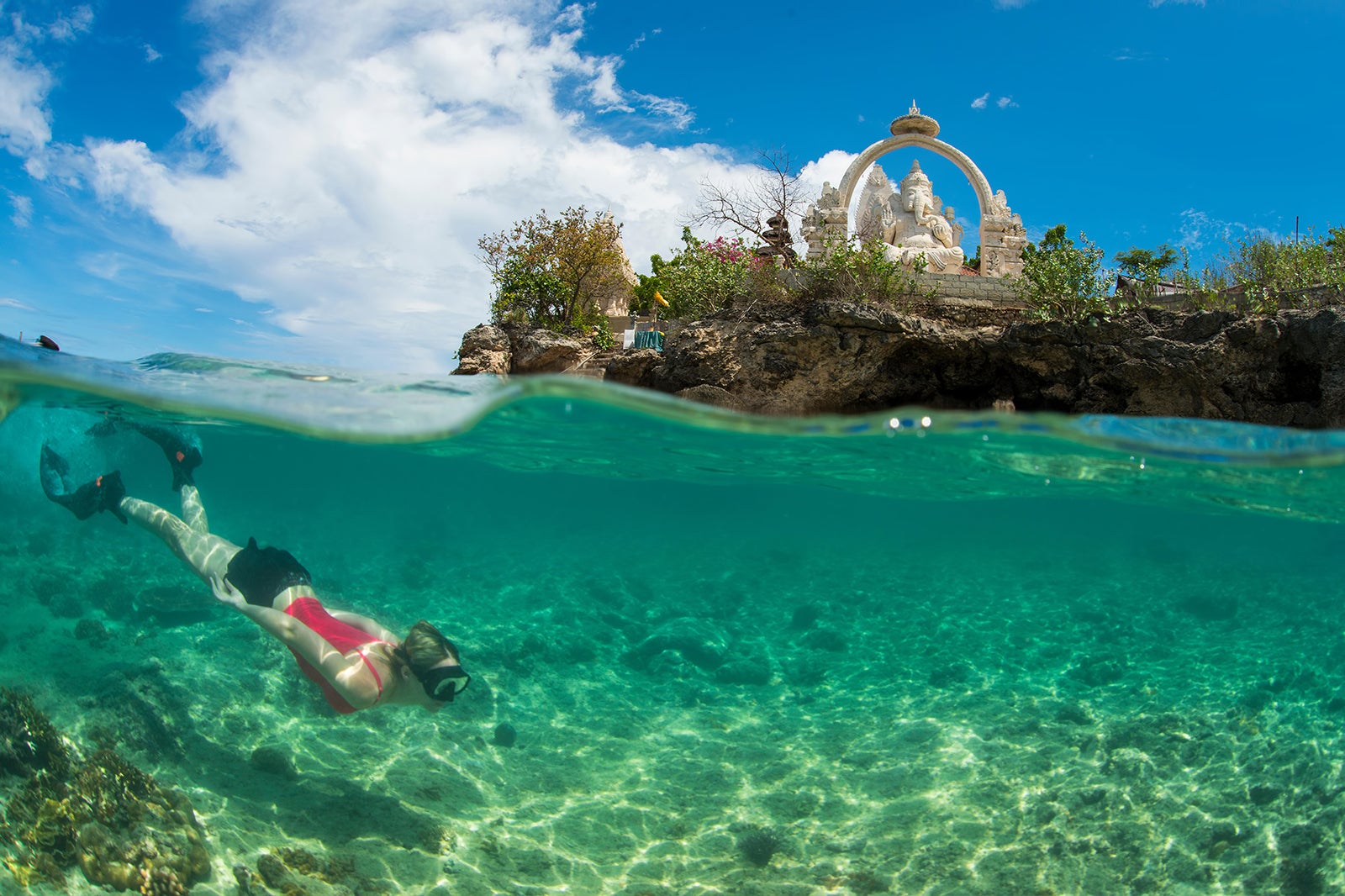 Menjangan Island is one of Bali's most popular dive sites and has some fantastic wildlife under the water and on the island. Take a boat ride over calm waves to this remote island that's part of Bali's nature reserve or go under the water to enjoy snorkelling and diving with superb year-round visibility.
The island is home to the rare Javan rusa deer – locally known as menjangan – hence the island's name. Under the waves, you'll find coral gardens teeming with marine life. The impressive Segara Giri Dharma Kencana temple dominates the hilly north-eastern shore with its towering seaward-facing Ganesh statue.
Location: Sumber Klampok, Gerokgak, Buleleng, Bali, Indonesia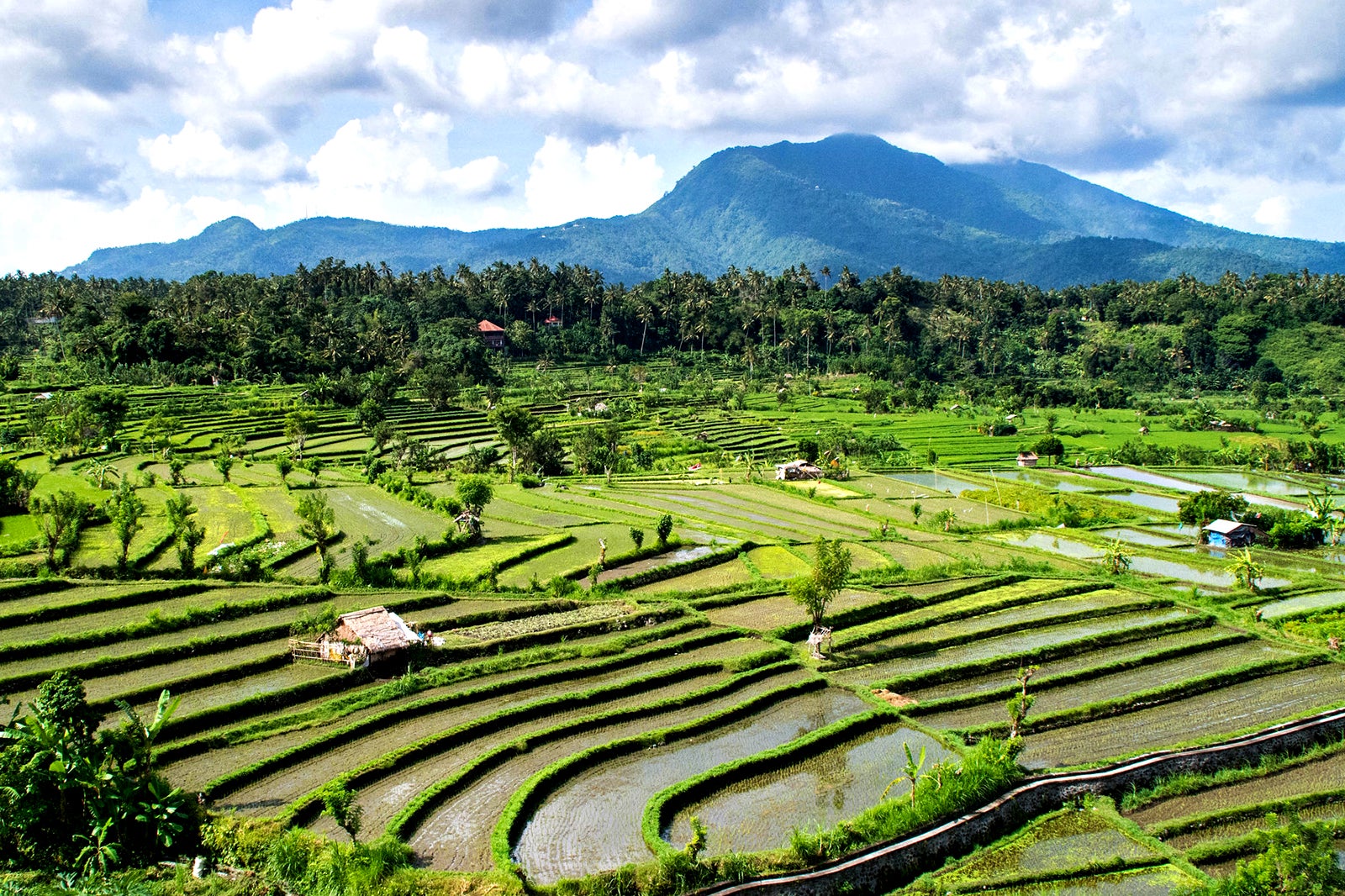 Enjoy long winding roads with scenic views of terraced rice fields in the village of Munduk. It's a half-hour drive inland from Lovina Beach. The rice fields here are steep and interspersed with coconut groves and rural village plantations growing various fruits and spices.
Among the notable resorts in this region are the Munduk Moding Plantation and the Puri Lumbung Cottages. The views here are on a par with those of the more popular Jatiluwih in the Tabanan regency. Stop at the local plantations to buy a packet of super-fresh cloves or coffee beans and try some fresh seasonal fruits.
Location: Jalan Kayu Putih, Munduk, Banjar, Buleleng, Bali, Indonesia
photo by Fabien LE JEUNE (CC BY 2.0) modified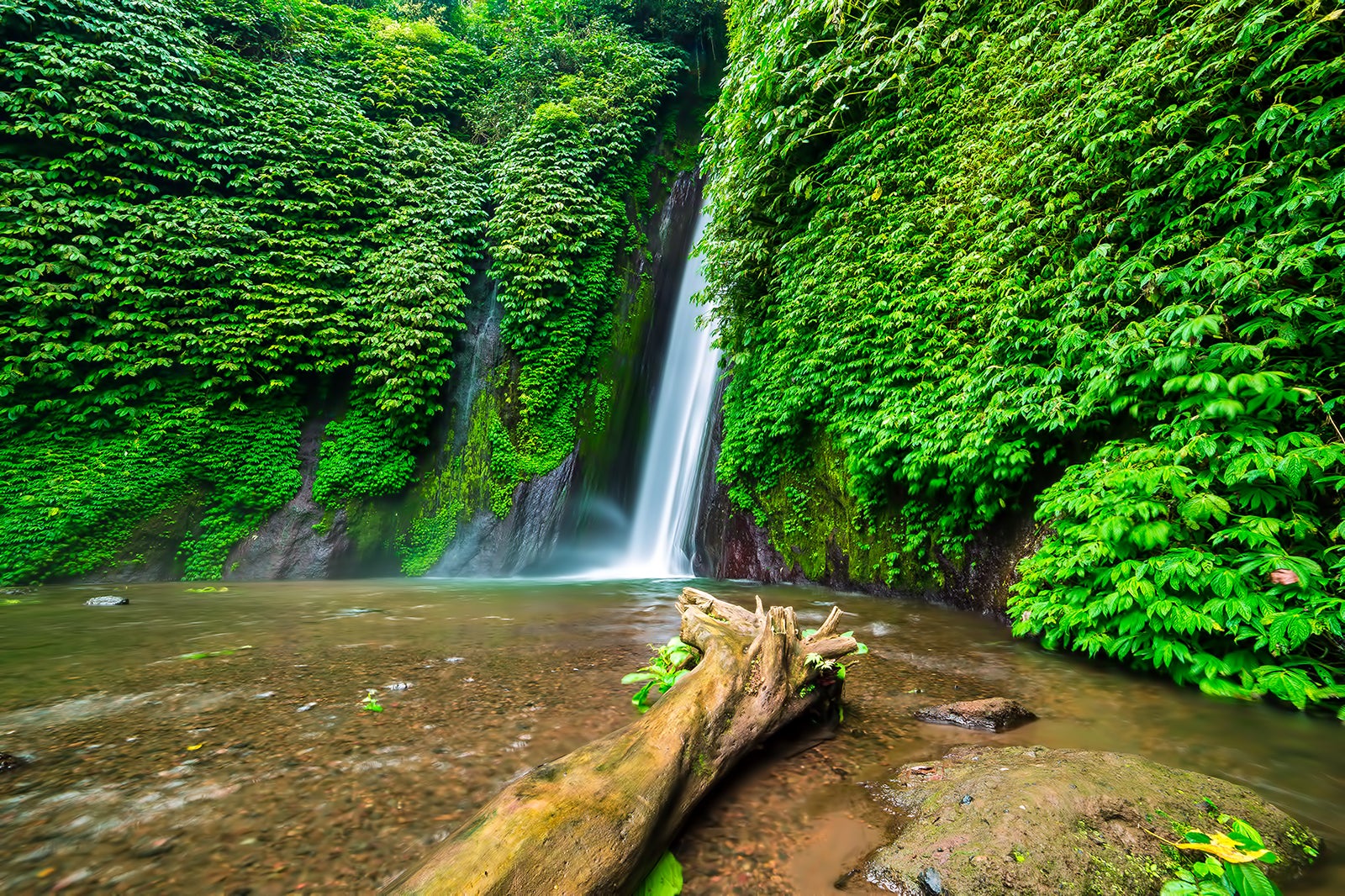 Munduk and Melanting waterfalls
The lush and green highlands of Munduk are home to these 2 scenic waterfalls, named after the nearby villages. They are located deep within the forested hills but are reachable on a 300m walk from the main road. At Munduk waterfall you can wade into a rocky pool then trek through the forest to find Melanting waterfall nearby.
Location: Jalan Kayu Putih, Munduk, Banjar, Buleleng, Bali 81152, Indonesia
Couples
Families
Photo
Budget
Adventure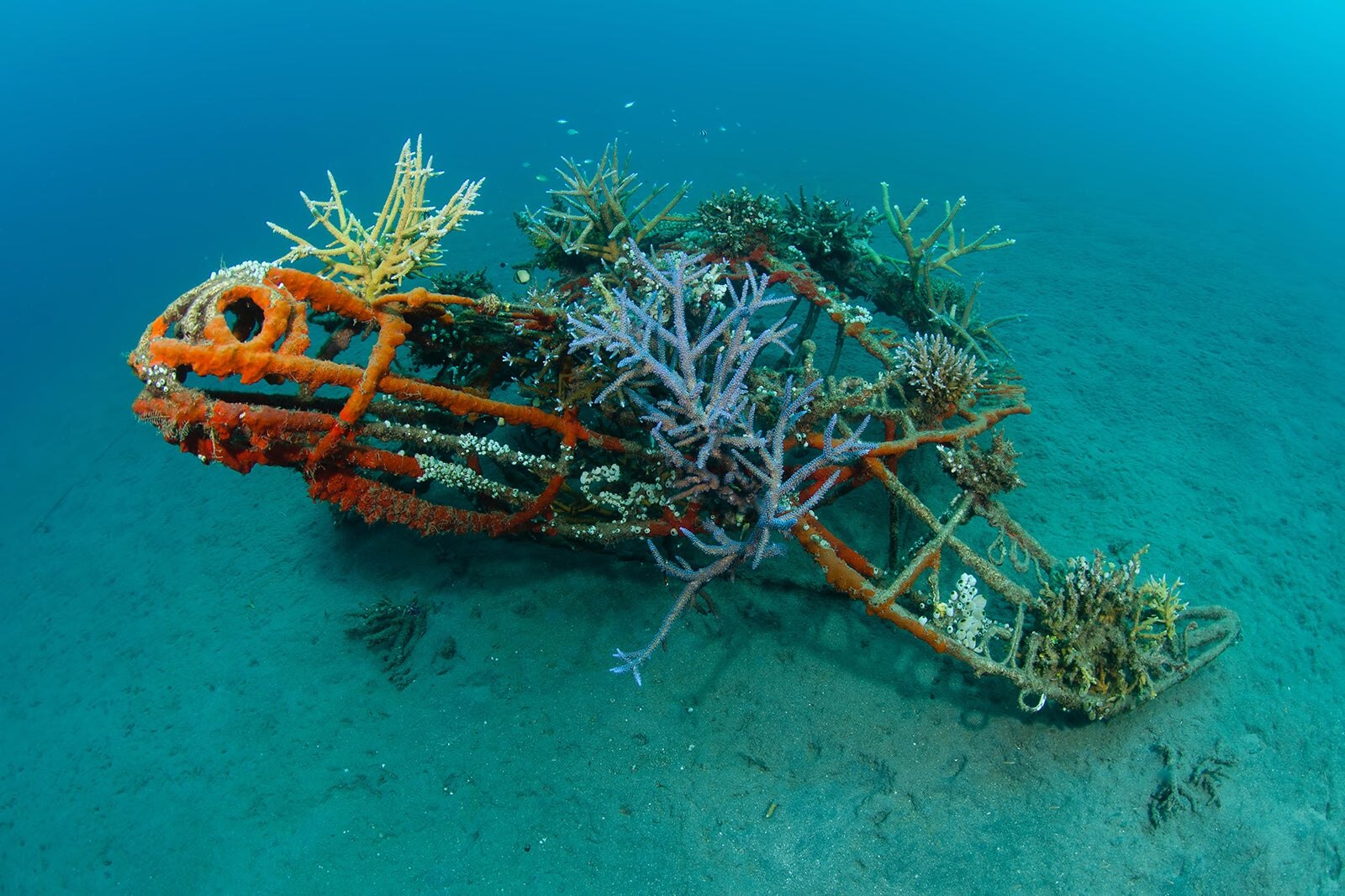 Pemuteran Bay and reef restorations
The coastal area of Pemuteran Bay in Bali's northwest is not only a premier diving site, but home to a renowned biorock project, overseen by the Karang Lestari Foundation. The bay has the largest area of shallow coral reefs in Bali due to its calm waves year-round.
You can enjoy the views of spectacular coral reef growth near the coastline. Hotel and dive shop owners collaborated closely with the village to protect the area, and The Karang Lesteri Project took off in the year 2000, establishing the first coral nursery. Now, divers can enjoy expansive artificial reef gardens built over time, and even 'adopt' a coral with a structure built in their name.
Location: Pemuteran, Gerokgak, Buleleng, Bali, Indonesia
Phone: +62 (0)362 932 64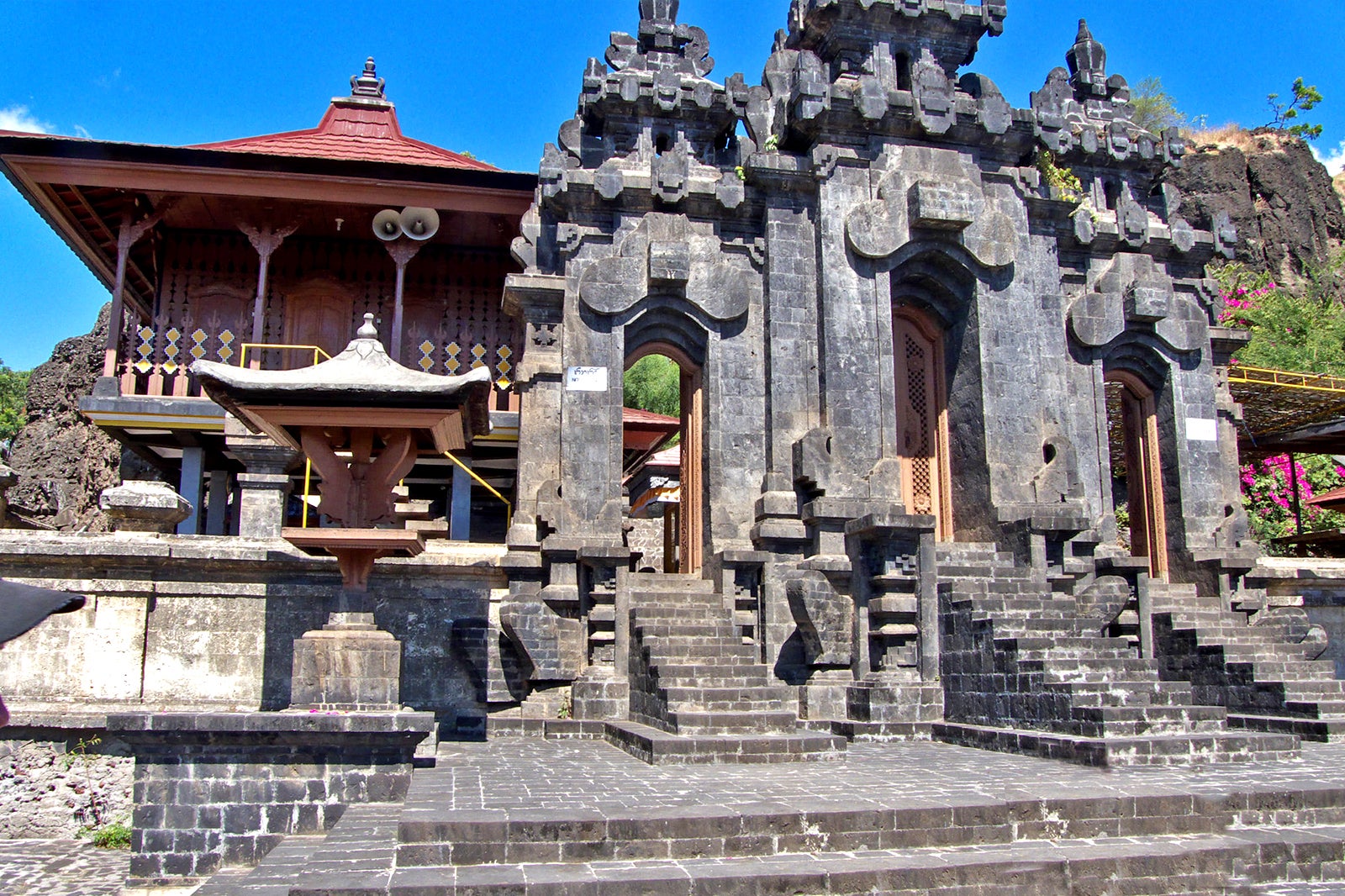 This temple is located on the southern side of the Gilimanuk-Seririt road in North Bali. It offers scenic ocean views from its rocky hilltop location and is home to a horde of grey long-tailed macaques.
Locally referred to as Pura Agung Pulaki, the temple is an important historical landmark which commemorates the arrival in Bali of the Danghyang Nirartha, a highly venerated Hindu priest, in the early 16th century. The temple is within an hour's drive west from the main hubs of Lovina and Singaraja. There are several other separate temples within a kilometre's radius of Pulaki.
Location: Jalan Singaraja-Gilimanuk, Banyupoh, Gerokgak, Buleleng, Bali 81155, Indonesia
Phone: +62 (0)813 3748 5388
photo by Johan Siegers (CC BY 2.0) modified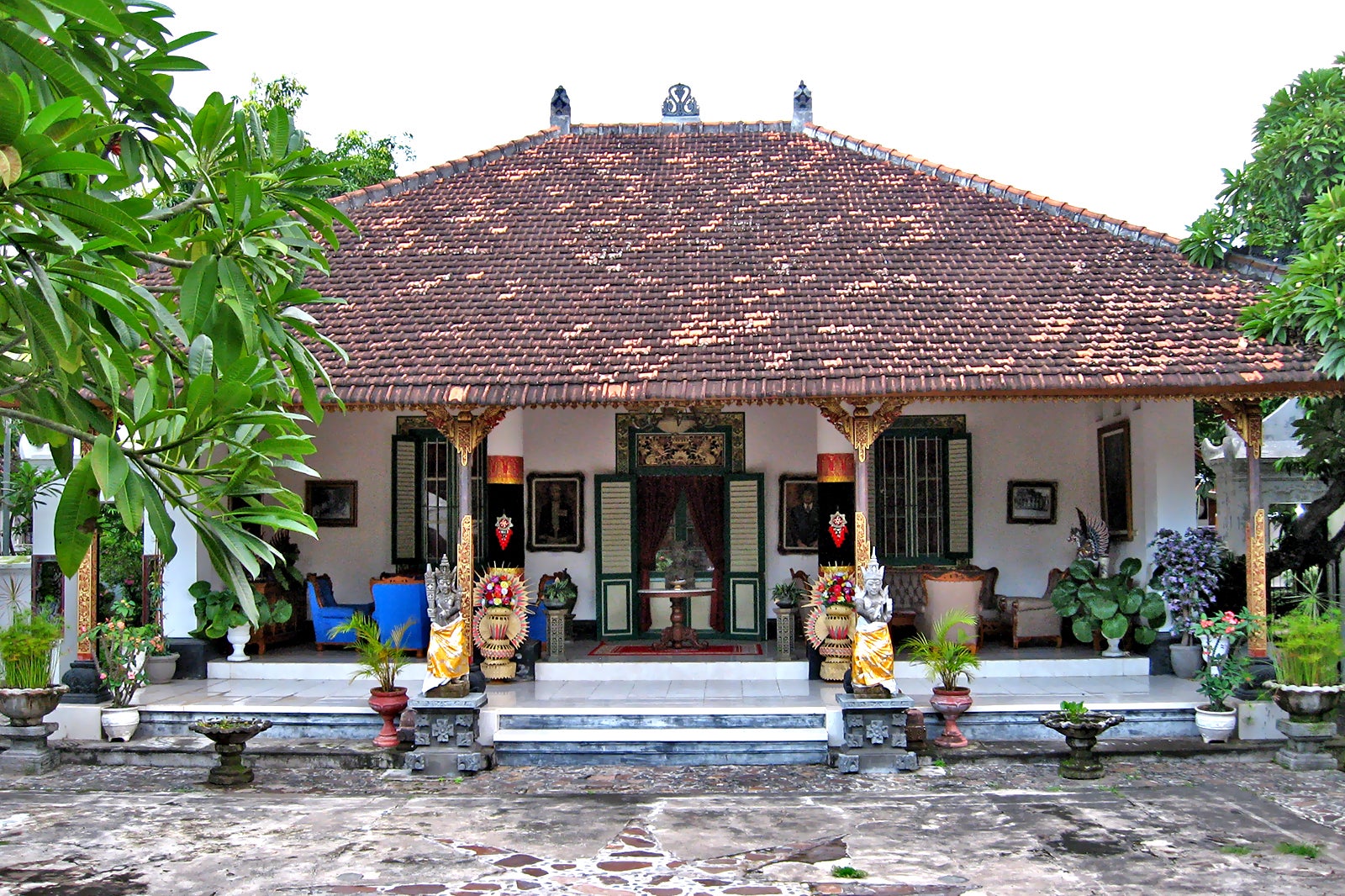 Puri Singaraja Royal Palace
The Royal Palace of Singaraja was the home of the late king and novelist, Anak Agung Pandji Tisna. He was also the founder of Lovina Beach, making him the pioneer of modern tourism in North Bali. A visit to this landmark in Singaraja is like travelling back in time to classical Bali.
The palace was built in the 17th century and represents a significant part in the region's rich, cultural heritage. You can drop in for a palace tour and discover its beautiful Balinese architecture through the family's living quarters and the royal family's shrines and temples. A pavilion houses the late author's books, old photographs and his old but intact typewriter.
Location: Jalan Mayor Metra, Singaraja, Buleleng, Bali, Indonesia
Open: Daily from 8am to 5pm
Phone: +62 (0)362 229 74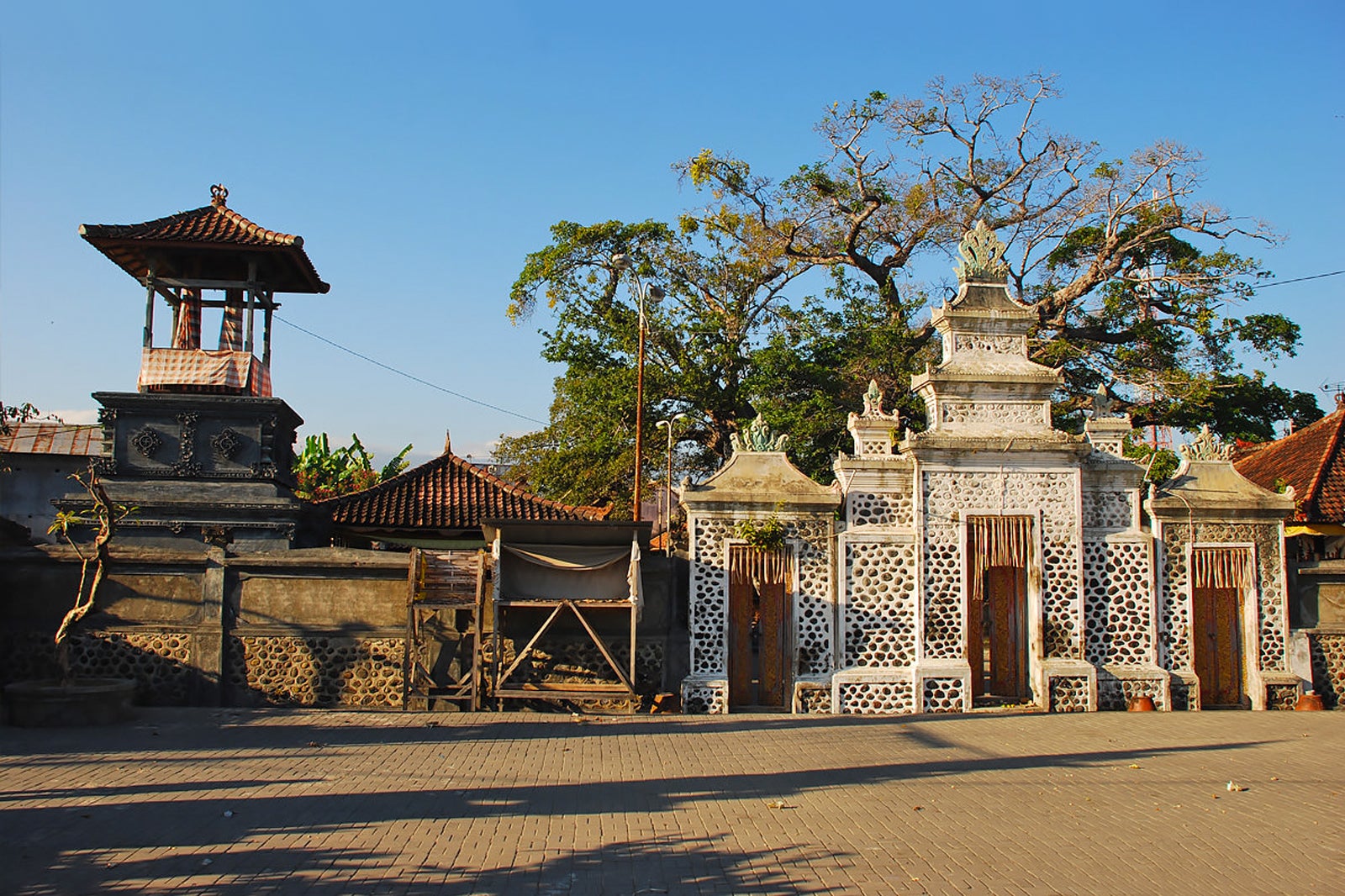 Segara Temple at the Old Singaraja Seaport
The Pura Segara sea temple at the old Singaraja seaport is a historical landmark and one of the sightseeing highlights in this area. The temple features sea-facing gates that allow for direct access for pilgrims during sea rituals and temple anniversaries. It provides unique photo opportunities for visitors.
There isn't much to see at the temple alone, but there's a boardwalk to its west that leads you to Ling Gwan Kiong Chinese temple. The seascape features houses on stilts, some of which are actual restaurants.
Location: Old Singaraja Seaport, Jalan Imam Bonjol, Singaraja, Bali, Indonesia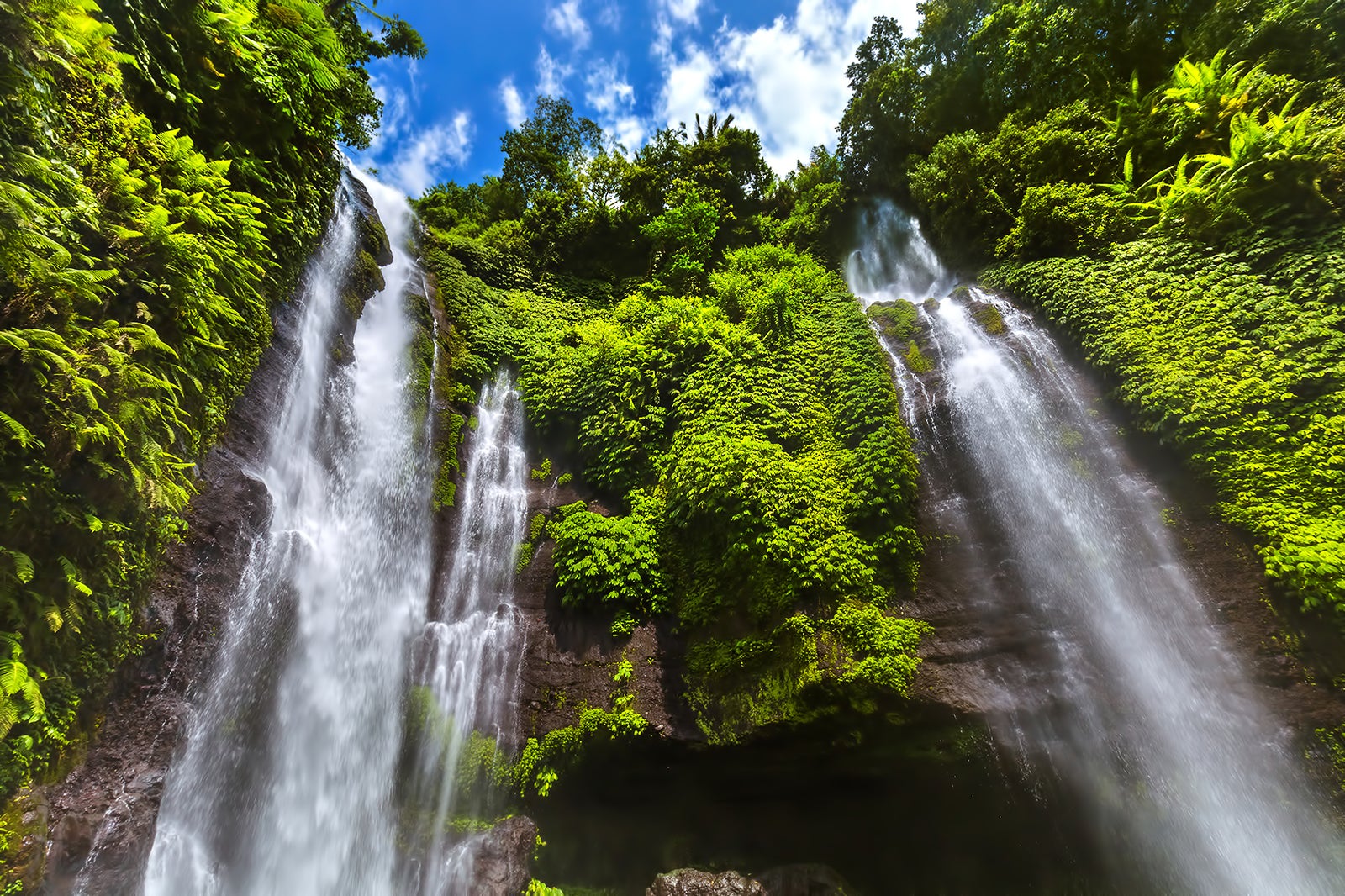 Sekumpul is one of Bali's scenic waterfalls, located in the village of Sawan in Buleleng, North Bali. The falls are fed by 2 upland streams and is the most accessible of the collection of falls in the area. Even so, getting down here requires a good deal of effort, with dirt tracks, a hundred or so steps and crossings over streams.
There are purpose-built gazebos where you can cool down and catch your breath while enjoying the view of the 80m-tall majestic fall from a distance. To get nearer, you'll need to go further down more steps, but the scenery certainly justifies the effort.
Location: Jalan Raya Desa Sekumpul, Sawan, Lemukih, Buleleng, Bali, Indonesia
Couples
Photo
Budget
Adventure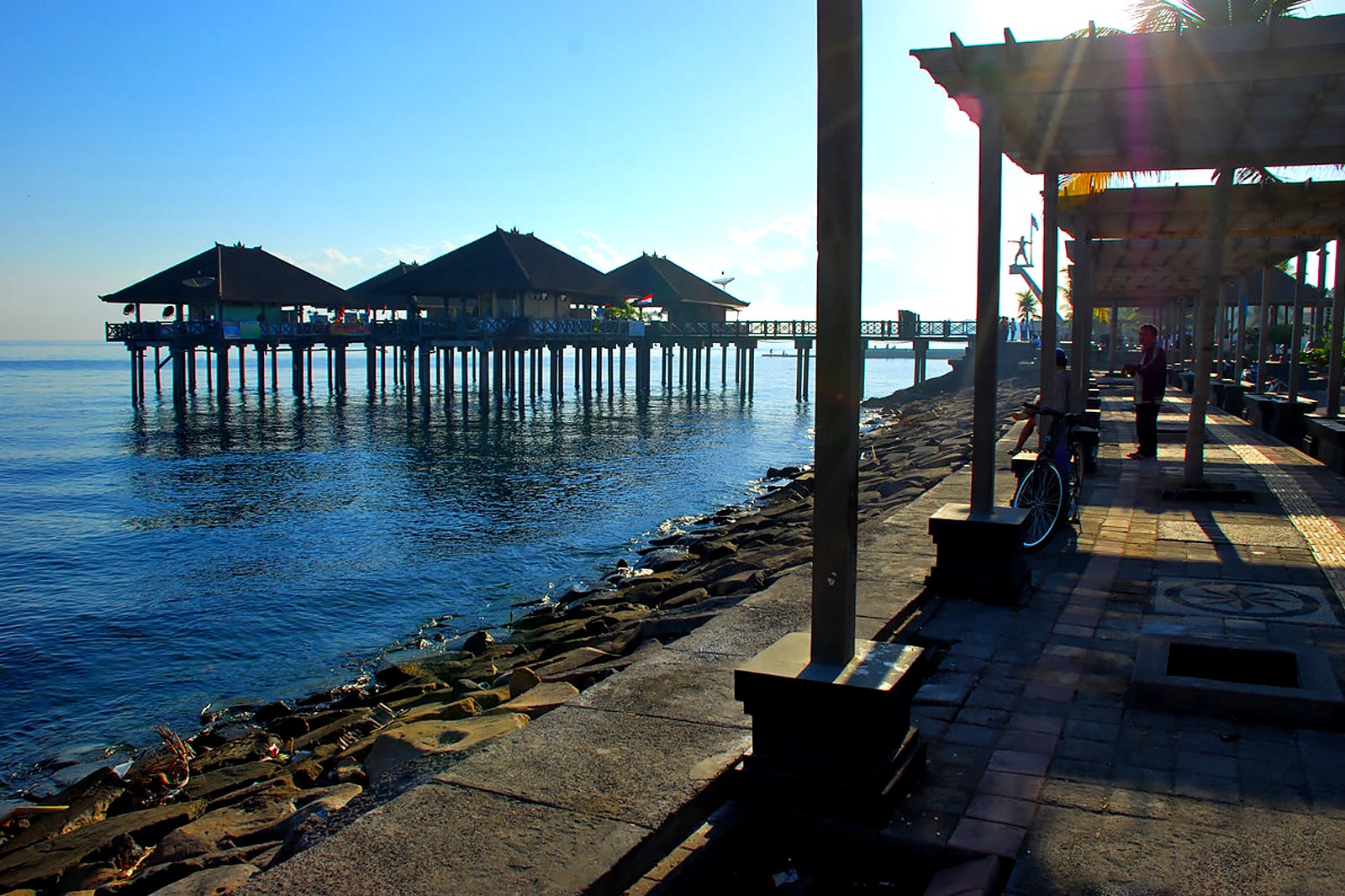 This old and defunct Singaraja seaport is a favourite weekending site among locals, with the Ling Gwan Kiong Chinese temple at one end of it and the Pura Segara sea temple at the other. The port features a sheltered boardwalk and a well-paved open-air space where locals jog, cycle and exercise.
Next to the coastline is one of Singaraja's iconic monuments - the Tugu Yudha Mandala Tama - with a separate statue of a patriotic figure holding a sharpened bamboo with the Indonesian flag, pointing seaward. Local families treat their kids to fun times at the playgrounds and there are also food stalls, a public restroom and a security post onsite.
Location: Jalan Pelabuhan Buleleng, Kampung Bugis, Buleleng, Bali 81113, Indonesia
Couples
Families
Photo
Budget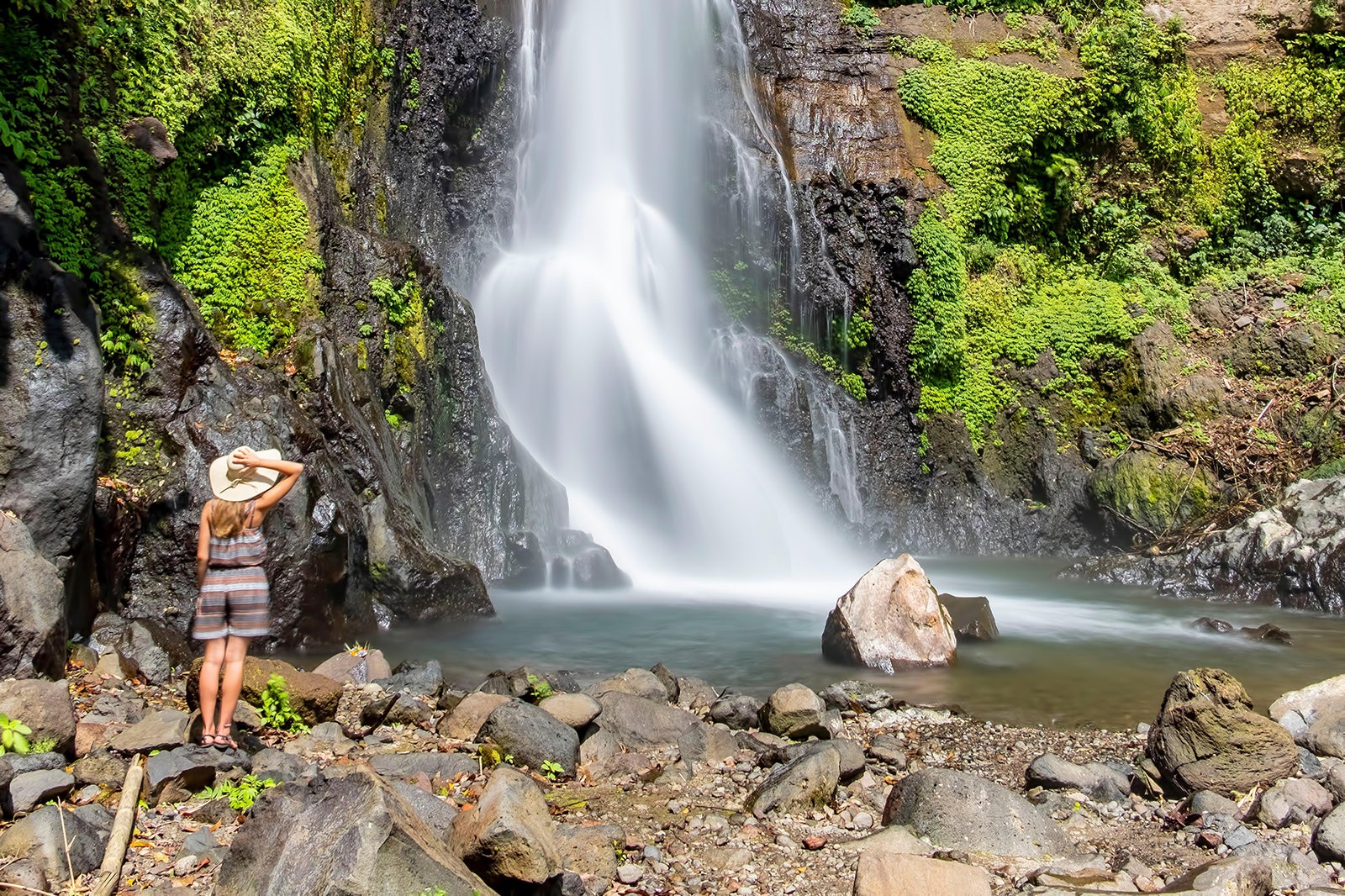 Singsing Waterfall is well tucked away up in the forested hills of the Cempaga village in Banjar, North Bali. It's about 50 km west of the town hub and main beach resort areas of North Bali such as Lovina. To get there, you'll need to take a 20-minute walk through rural countryside and along a moderate forest trail. Its name roughly translates to 'daybreak waterfall'.
Singsing offers a pleasant nature break from the Lovina crowds. Best time to go is during the wet season (October through April) when the waterfall pours into a rocky pool. A narrow trail over the waterfall leads you to a spacious upper creek. Here, you'll find lava stone pools that you can soak in.
Location: Jalan Air Terjun Singsing, Tigawasa, Banjar, Buleleng, Bali 81152, Indonesia
Couples
Families
Photo
Budget
Adventure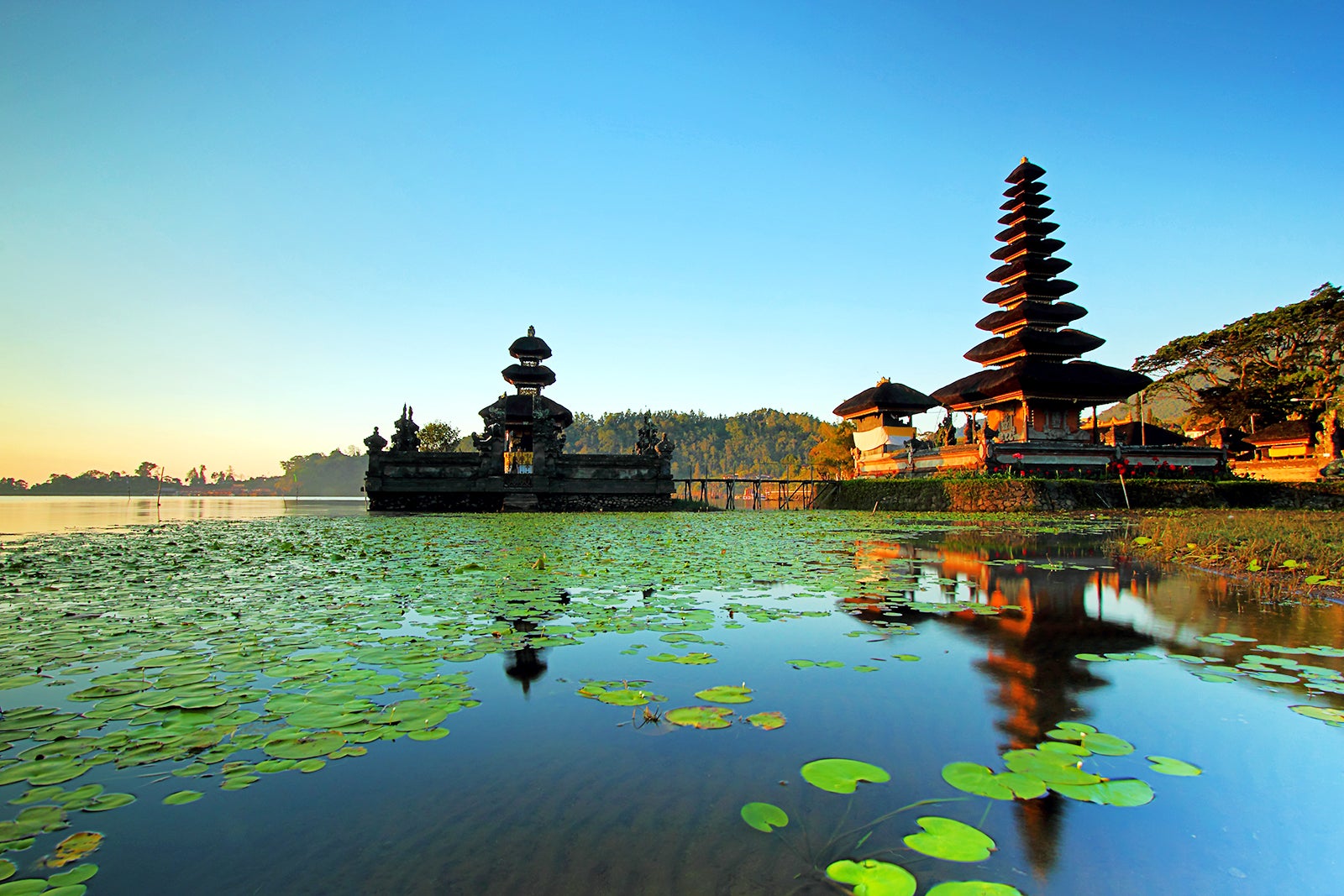 Ulun Danu Beratan Lake Temple
This is easily one of the most recognisable of Bali's temples; a picturesque structure set on a misty lakeside. The temple is the most popular attraction in Bedugul, central Bali, and offers a cool escape with well-manicured flower gardens and recreational activities.
When you've finished admiring and photographing the 'floating' temple and the main temple complex, you can choose to go on a boat ride for a tour of the lake. Other water-based activities include jet skis, parasailing and pedal-powered duck boats for 2.
Location: Candikuning, Baturiti, Tabanan, Bali 82191, Indonesia
Open: Daily from 8am to 6pm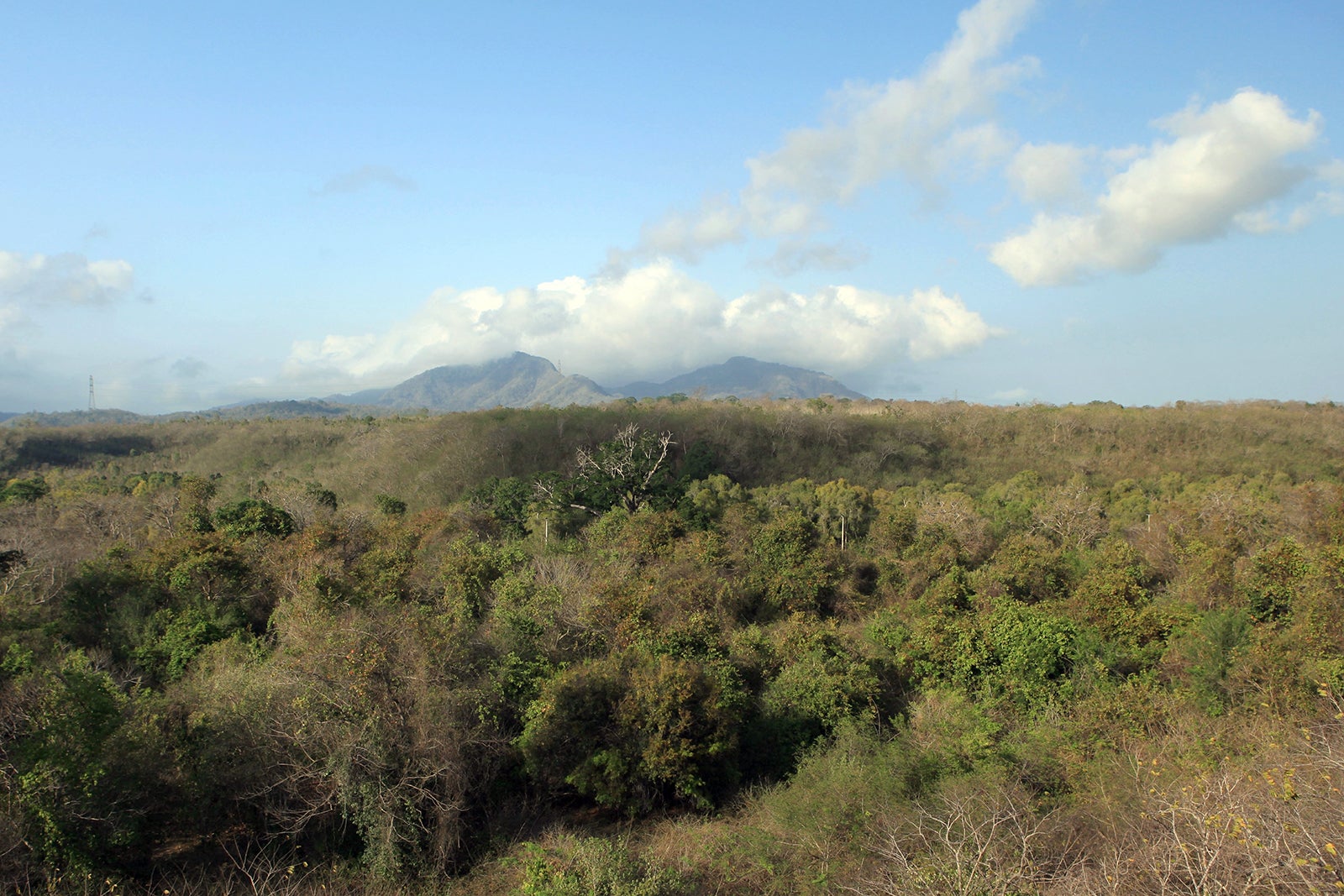 West Bali National Park (locally referred to as Taman Nasional Bali Barat) is a protected forested region that covers most of the central-western Bali region, spanning approximately 19,000 hectares. The park features a mix of open savannahs, dense rainforests, mangrove swamps, and coral reefs. It was originally the home of the Bali Starling, which is now well out of the 'endangered species' zone thanks to a successful breeding programme here and on the island of Nusa Penida.
While the wilderness is seldom visited, the coastal areas of the park attract snorkelers and divers for its superb year-round visibility and thriving coral reefs. Entry to the park and the island requires special permits that can be arranged for tours from your hotel concierge. Menjangan Island is also part of this park.
Location: Jalan Denpasar-Gilimanuk, Cekik, Gilimanuk, Melaya, Jembrana, Bali 82252, Indonesia
Phone: +62 (0)365 610 60
photo by Ronrad (CC BY-SA 2.0) modified
Kerta Kawat Temple is unique in Bali thanks to its magnificent architecture with towering gates and Balinese motifs set against green hills. The temple attracts worshippers from all over who come here mainly seeking blessings for prosperity and happiness.
Unlike other old temples in the area, Kerta Kawat features more recent architectural styles. As with any temple visit, proper attire is advised (sarong and sash around the waist). It's around 50 km west of Lovina in the village of Banyupoh in North Bali.
Location: Jalan Banyupoh, Gerokgak, Buleleng, Bali 81155, Indonesia
Phone: +62 (0)362 21342
What started out as a festival to promote diving and ecotourism along the tranquil shores of North Bali, the Pemuteran Bay Festival has evolved into a highlighted event in this area.
It showcases arts and culture of North Bali, with exotic dances and music, and extensively features the award-winning fishing village's underwater bio-rock reef and conservation efforts. It takes place towards the end of the year, usually in December.
Location: Tanjung Budaya, Pemuteran, Bali, Indonesia
Open: Exact dates change every year but it's usually in December
Les Waterfall (Yeh Mampeh)
Les waterfall, close to the village of the same name, is known locally as Yeh Mampeh. It's remotely located, but it's a great site to explore if you're in the mood for some adventure.
After a 20-minute trek from the main village road, you arrive at the misty falls that pour 30 m into a rocky plunge pool. You usually get to enjoy the soothing natural environment all to yourself. Take a cool plunge in the crystal clear pool or sit on the rocks and enjoy the wonderful views.
Location: Buleleng, Les, Tejakula, Buleleng, Bali 81173, Indonesia
Couples
Families
Photo
Budget
Segara Penimbangan Beach is coupled with a majestic temple overlooking the North Bali seas. Locally referred to as Pantai Segara Penimbangan, the beach is right at the end of a small road of the same name, which branches off north from the main Singaraja-Gilimanuk road. There's not much sand to make it a proper beach, with stones and wave breakers lining the coastline. Nevertheless, it's a great place to enjoy calm sunsets and sunrises.
Location: Jalan Pura Segara Penimbangan, Buleleng, Bali, Indonesia
Yeh Sanih Freshwater Spring
Yeh Sanih is a freshwater spring located about 17km west from North Bali's main town of Singaraja. Also known as Air Sanih by the locals, this locally run facility near the village of Bondalem channels cool freshwater from springs into clean pools amid a charming garden setting, attracting mainly local weekenders.
Weekday mornings are the best for a cool dip, as only a few visitors are around. There is a pool for children and another for adults, as well as changing rooms and showers.

Location: Jalan Air Sanih, Kubutambahan, Bukti, Kubutambahan, Buleleng, Bali 81172, Indonesia
Open: Daily from 8am to 6pm
Phone: +62 (0)821 4676 7776
Part of the central coastal strip of Lovina, Banyualit Beach is one of the main harbours for local fishing boats. A majestic local sea temple – Pura Segara Banyualit – is nearby, which serves as a sightseeing landmark on its own. It's quieter than Lovina Beach and allows for swimming, sunbathing and soothing sunsets with beers with less of a crowd. Traditional warung food stalls sell snacks and refreshments nearby.
Location: Jalan Raya Seririt, Kalibukbuk, Lovina, Buleleng, Bali 81110, Indonesia
Couples
Families
Photo
Budget
Jayaprana Temple and Tomb (Makam Jayaprana)
The Jayaprana Temple and Tomb is a landmark site with an intriguing story to tell along the Gilimanuk-Singaraja route in the village of Gerokgak in North Bali. It's the final resting place of namesake prince Jayaprana, one of the protagonists in a twisted and tragic love story akin to Romeo and Juliet.
Known locally as Pura Puncak Luhur Sari or Makam Jayaprana, the actual tomb is a 15-minute walk up a flight of well-paved stairs from the main roadside and offers wonderful views of the north Bali landscape and the bay of Teluk Terima. The fascinating story is told through paintings inside one of the pavilions.
Location: Jalan Raya Singaraja-Gilimanuk, Sumber Klampok, Gerokgak, Buleleng, Bali, Indonesia