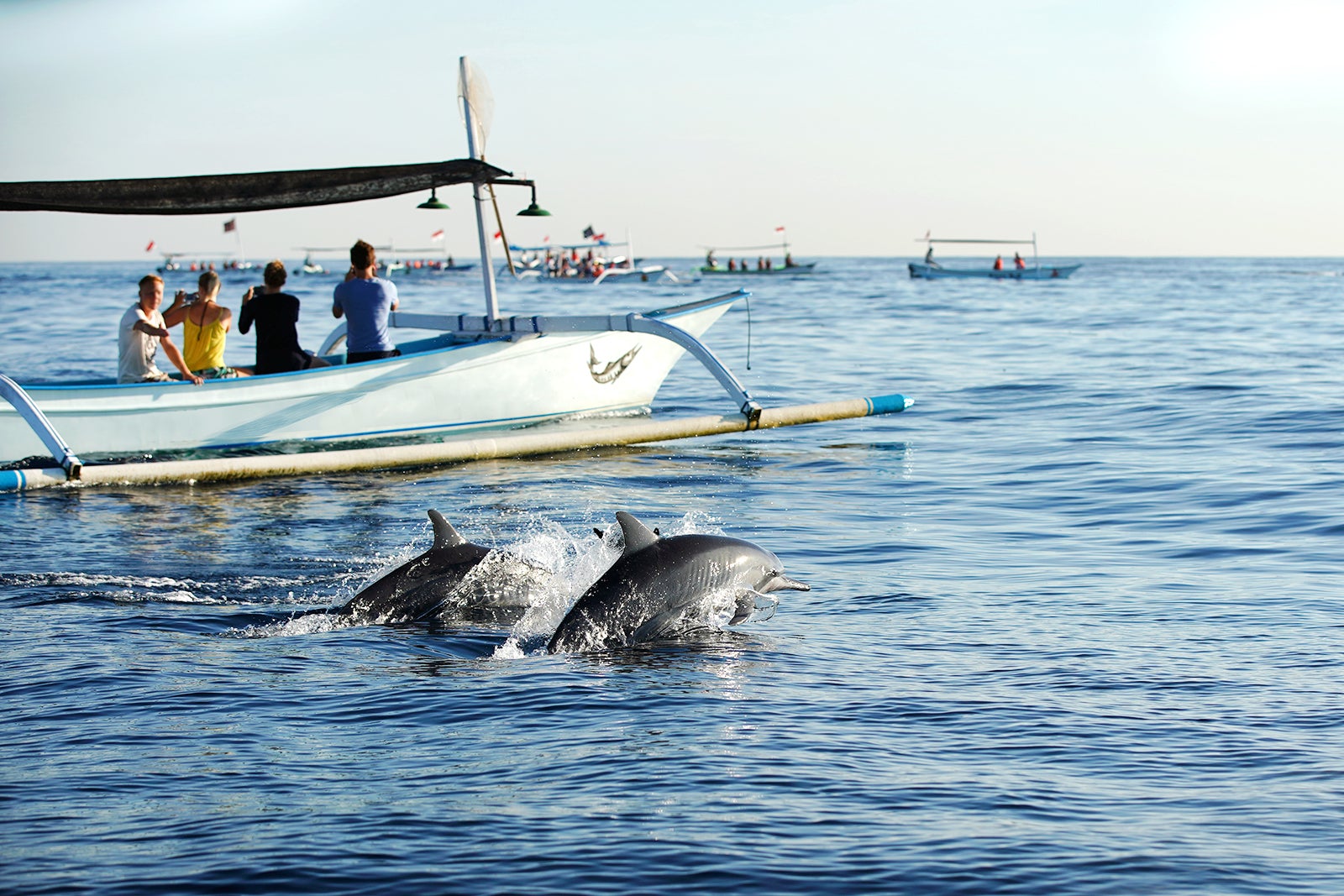 Dolphin watching off the coast of Lovina is the main attraction of this laidback coastal town in North Bali. On such tours, you can expect frequent sightings of pods that favour these calm waters. Back in the days, every sunrise, local fishermen in traditional outriggers set out for their daily catches in the bay – so did the dolphins.
Hunting pods led local fishermen to areas with schools of sardines and mackerels, and a unique kinship between humans and dolphins developed over time. The cetaceans also joined in for a frenzy following the cast nets. Occasionally, they would breach the surface to check out on the action above. Nowadays, fishermen can take you on a ride to see their aquatic friends from up close.
Dolphin Watching at Lovina Beach - one of the highlights of 39 Best Things to Do in Buleleng (North Bali) (Read all about Bali here)
Set out for dolphin watching in Lovina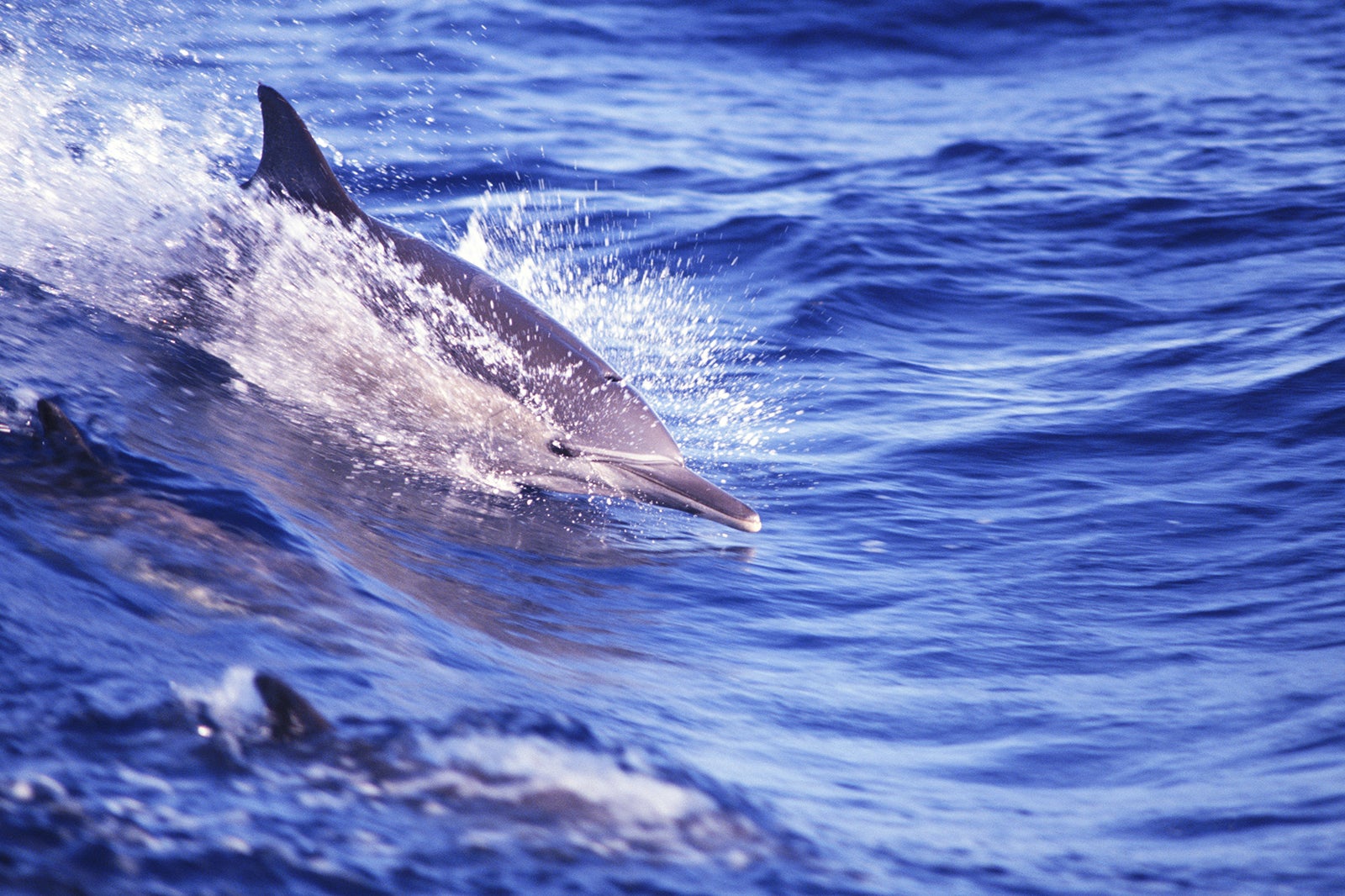 Most hotels in Lovina can arrange for dolphin watching tours through their concierge, in collaboration with the local fishermen who also provide their outriggers for such rides. Ticket prices vary and mostly depend on the number of participants per trip (to cover fuel expenses, and sometimes chum or regular fish food). A motorised outrigger can seat up to 5 or 6 passengers.
A typical morning at the coast starts before sunrise – you'll have to get up early as the guys are usually on-time, waiting on shore with their boats. After donning life vests, you board and head out into the bay. The boats can often get you out within minutes. At sea, the engines are stopped and the waiting game begins. At times, you can see breaching dolphins right after your boat reaches the open waters.
Sighted dolphins in Lovina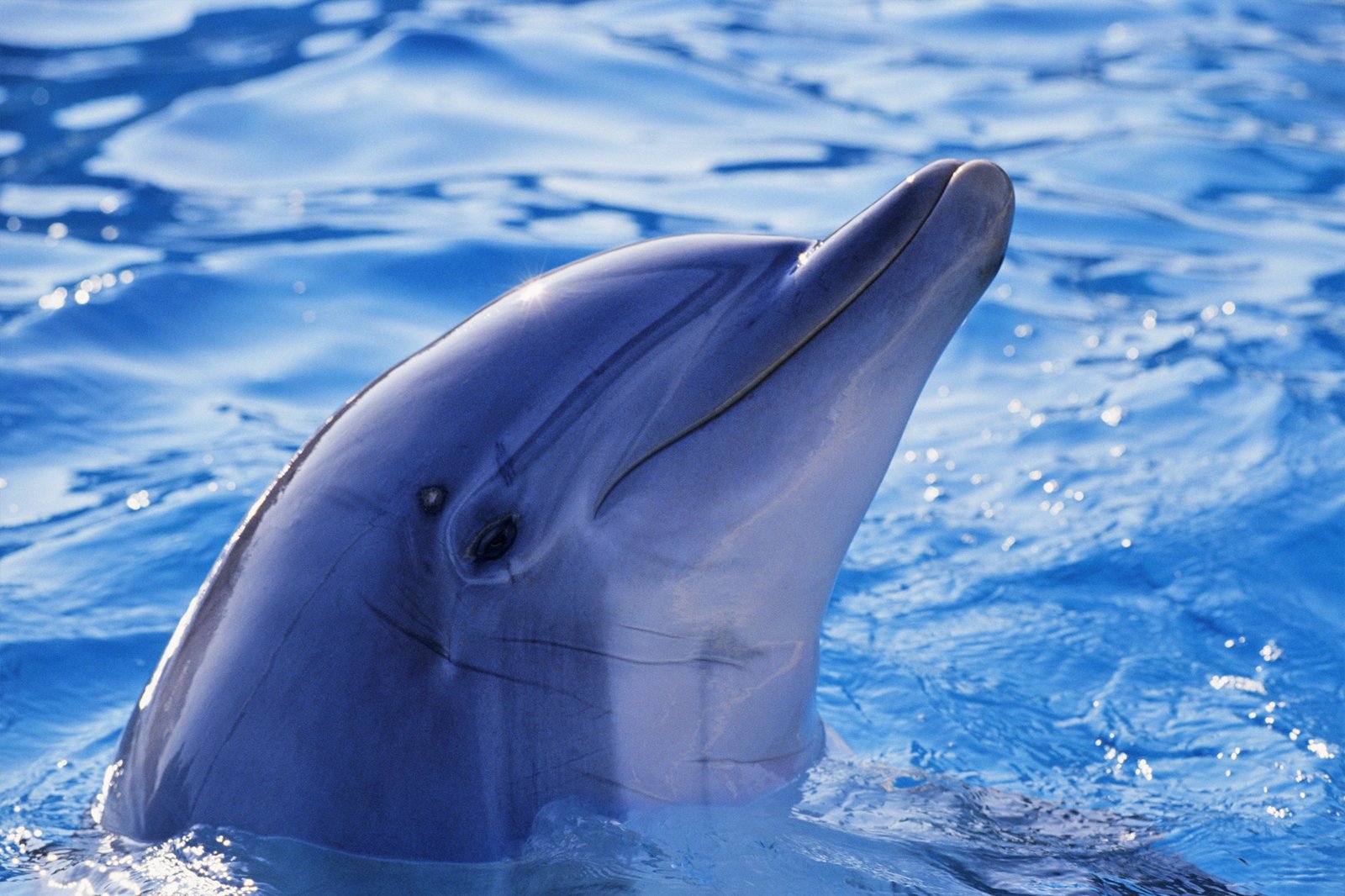 You can often see several different species of dolphins in Lovina. The dark-skinned spinner dolphin (Stenella longirostris) are the most frequent, which visit Lovina's bay all year round. Avoid rides between the months of February and April, when gusty weather becomes unfavourable for both the piloting fishermen and the dolphins themselves.
A dolphin watching tour at Lovina Beach usually lasts half an hour. Back at the shore, be ready to be confronted by friendly peddlers offering woodcarvings and whatnot.
In the past, the increasing popularity of the dolphin watching tours at Lovina Beach led to somewhat crazy chasing scenes by irresponsible boat operators in the bay, as they all sped from one point to another at the slightest sighting of a pod. This sparked concern over the aquatic mammals' welfare, therefore the local government put stern rules and coastal conservation efforts into place, establishing proper conduct among the local fishermen, for the environment and their own good.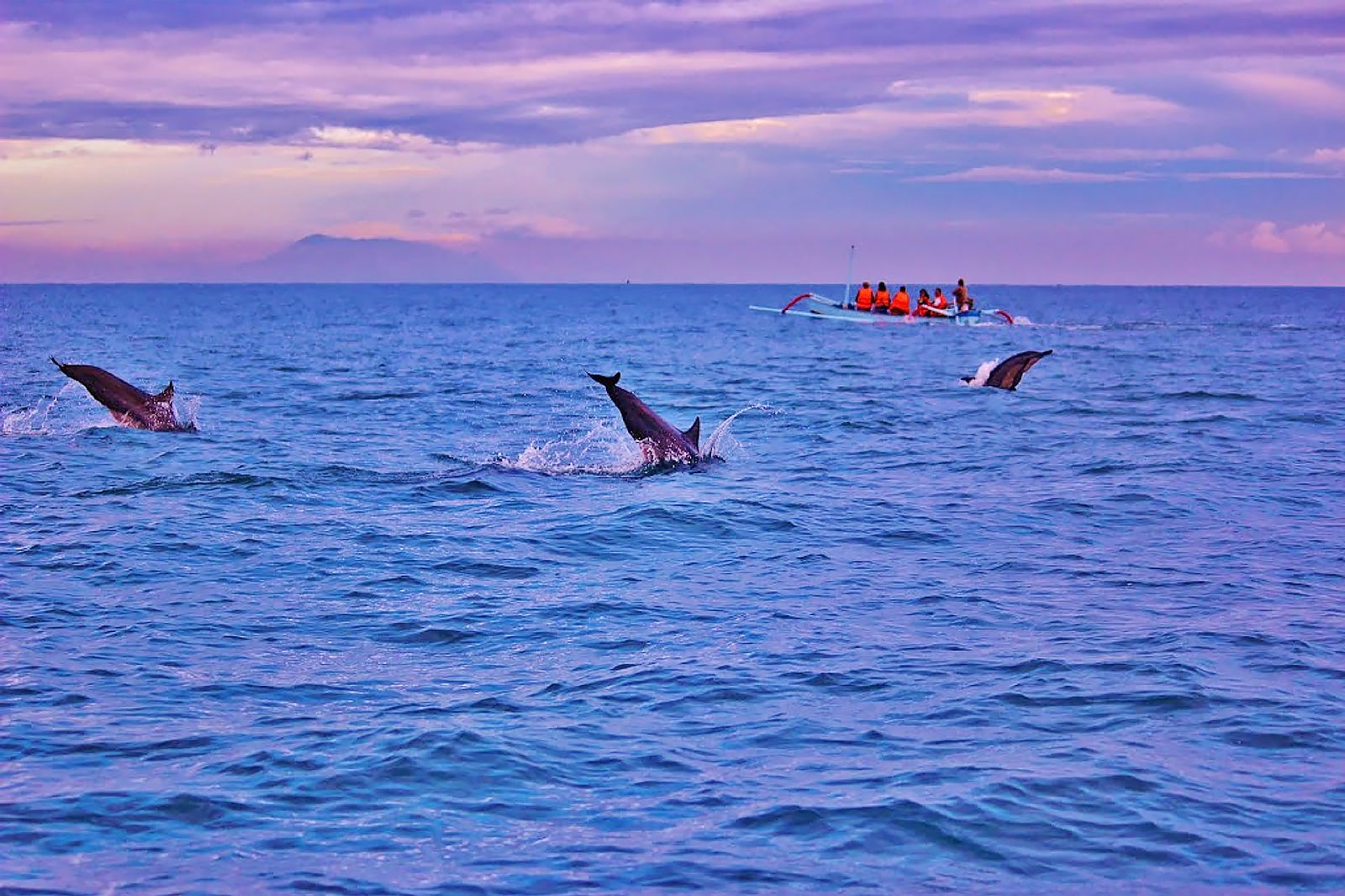 Dolphin Watching at Lovina Beach
Location: Lovina, Kalibukbuk, Banjar, Anturan, Buleleng, Bali 81151, Indonesia
Back to top