Banjar is a hilly hamlet around 8 km west of Lovina Beach in North Bali. The overland landscape here is similar to Munduk, with agrarian communities and village plantations growing Alphonse Lavallée grapes, cacao and Arabica coffee, as well as flowers used in daily offerings by the Balinese Hindus. The entire area offers views of mountains and rice fields.
Often included on day trips to North Bali, Banjar is also home to the island's largest Buddhist monastery – Brahmavihara Arama – and the Banjar Hot Springs. Most people usually stay in Lovina and Munduk as Banjar has limited options for hotels and resorts.
Banjar in Bali - one of the highlights of 39 Best Things to Do in Buleleng (North Bali) (Read all about Bali here)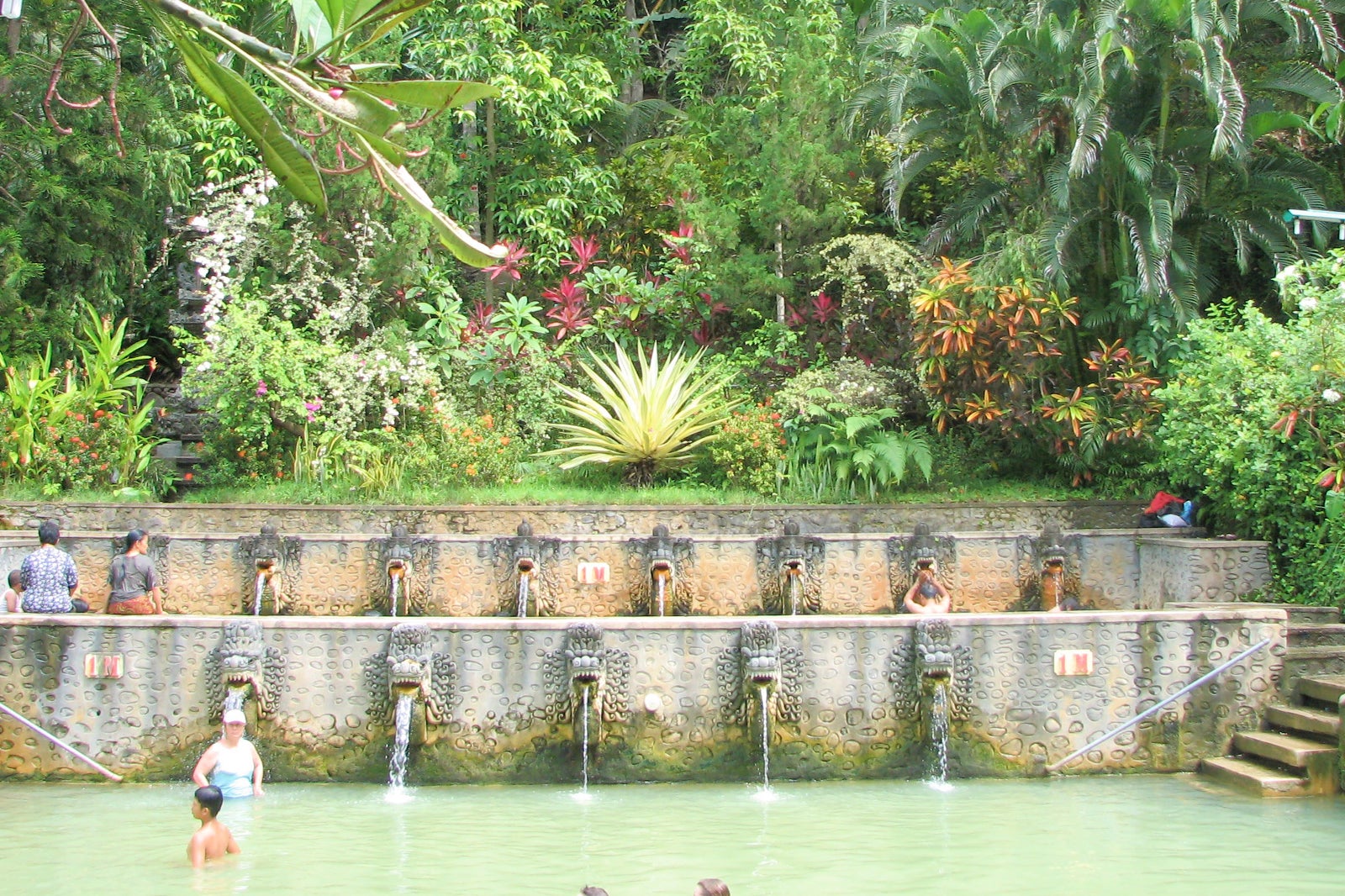 Things to do in Banjar
Getting back to nature is high on to-do lists in Banjar. The Banjar Hot Springs, one of the main attractions in the region, shares the same neighbourhood as the Brahmavihara Arama Buddhist monastery. You'll most likely visit both on a single day trip here.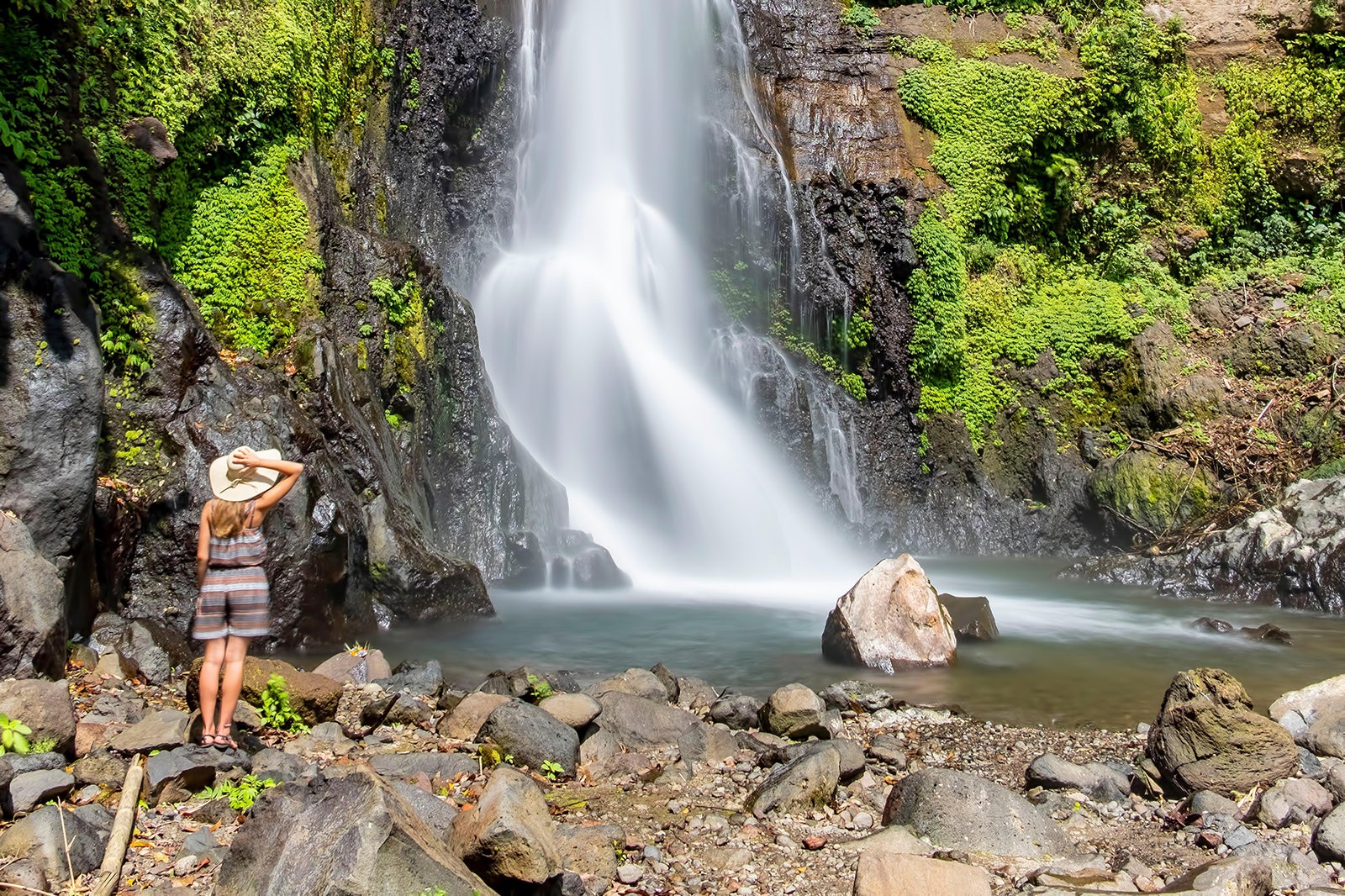 The hot springs are centuries old, but have been gradually upgraded with modern facilities like pools, a restaurant, changing rooms, souvenir shops, and recreational gardens. You can also hike up to the Singsing Waterfall – the best time to do so is during the wet season (October–April) when strong cascades pour into a scenic rocky pool.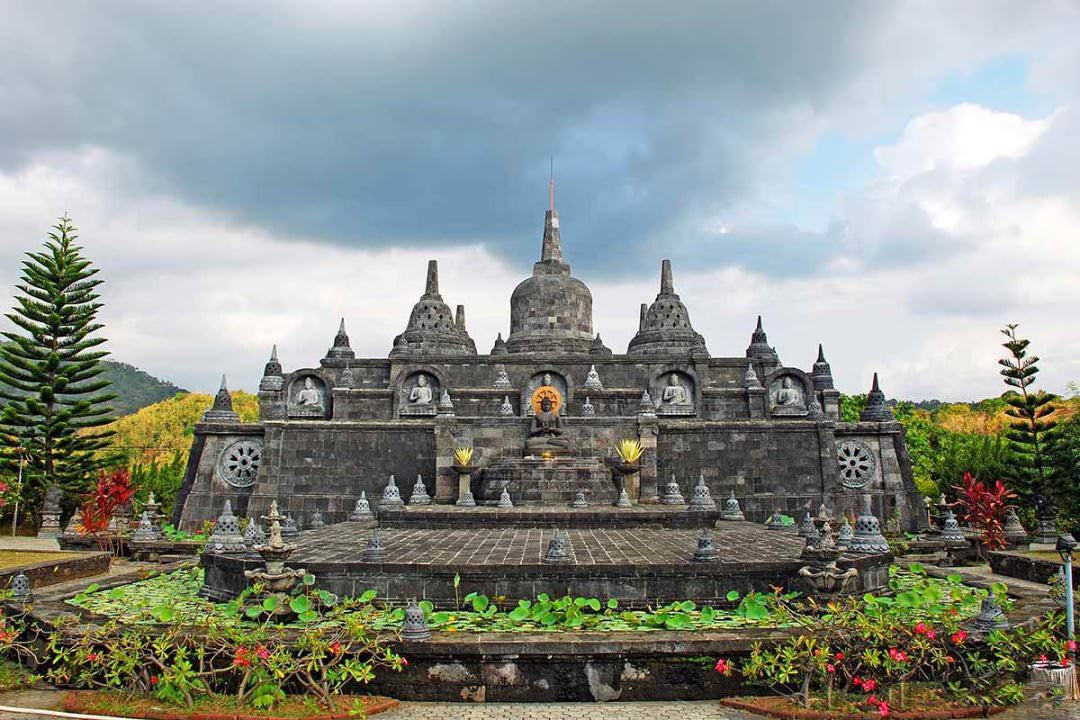 Brahmavihara Arama is around 1.5 km west of the Banjar Hot Springs. You'll discover a serene meditative setting, with lush tropical flower gardens, meditation rooms, libraries, and an impressive mini replica of Borobudur on its highest ground. The monastery is also a meditation place for Buddhist pilgrims during the holy day of Vesak or Asada.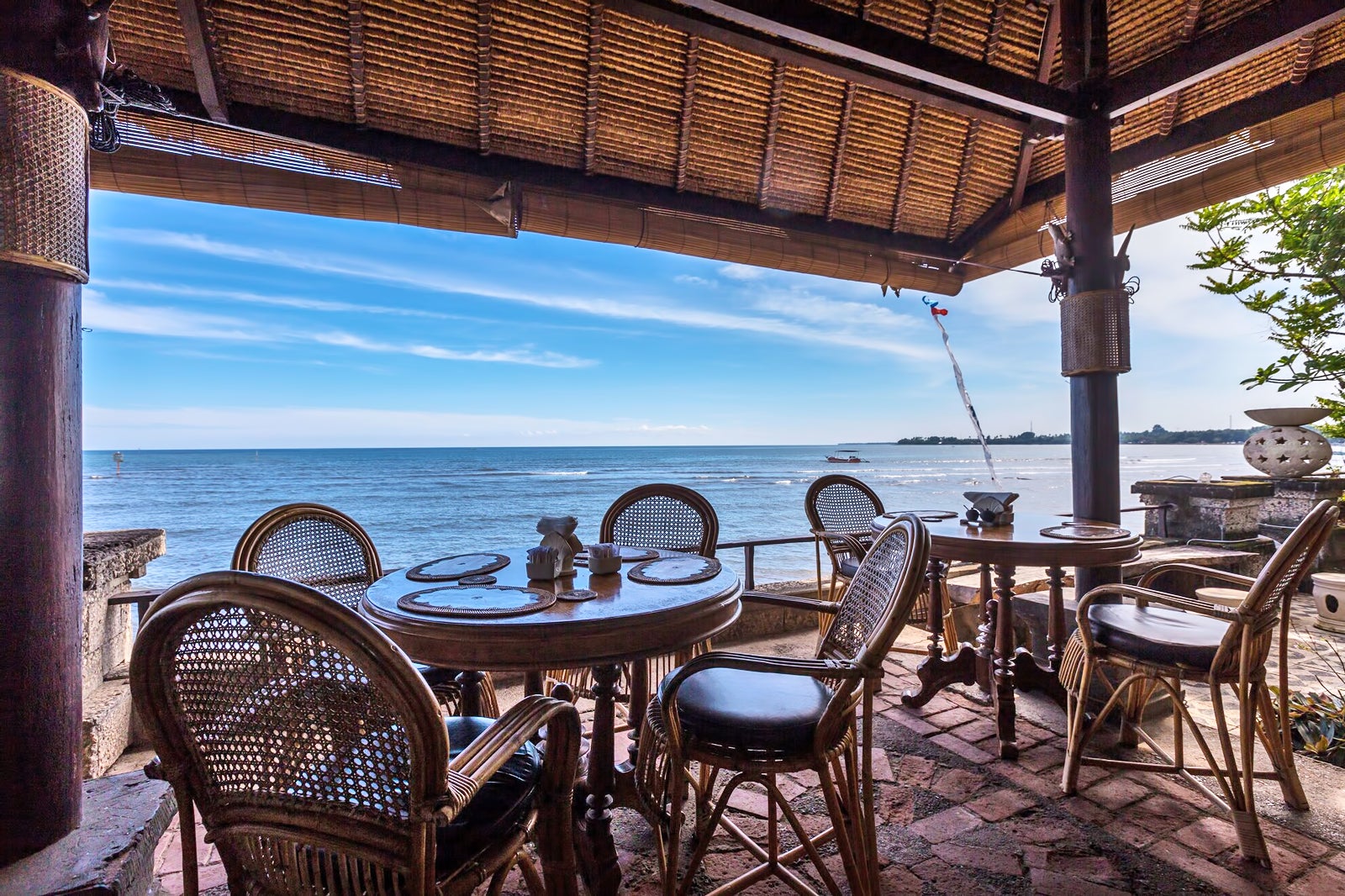 Restaurants in Banjar
Restaurants in Banjar usually are small eateries and roadside stalls serving local bites and refreshments. There are modern dining options nearby Lovina Beach and on the beachfront of Temukus. The Krisna Funtastic Land is an amusement park with a beachfront restaurant there.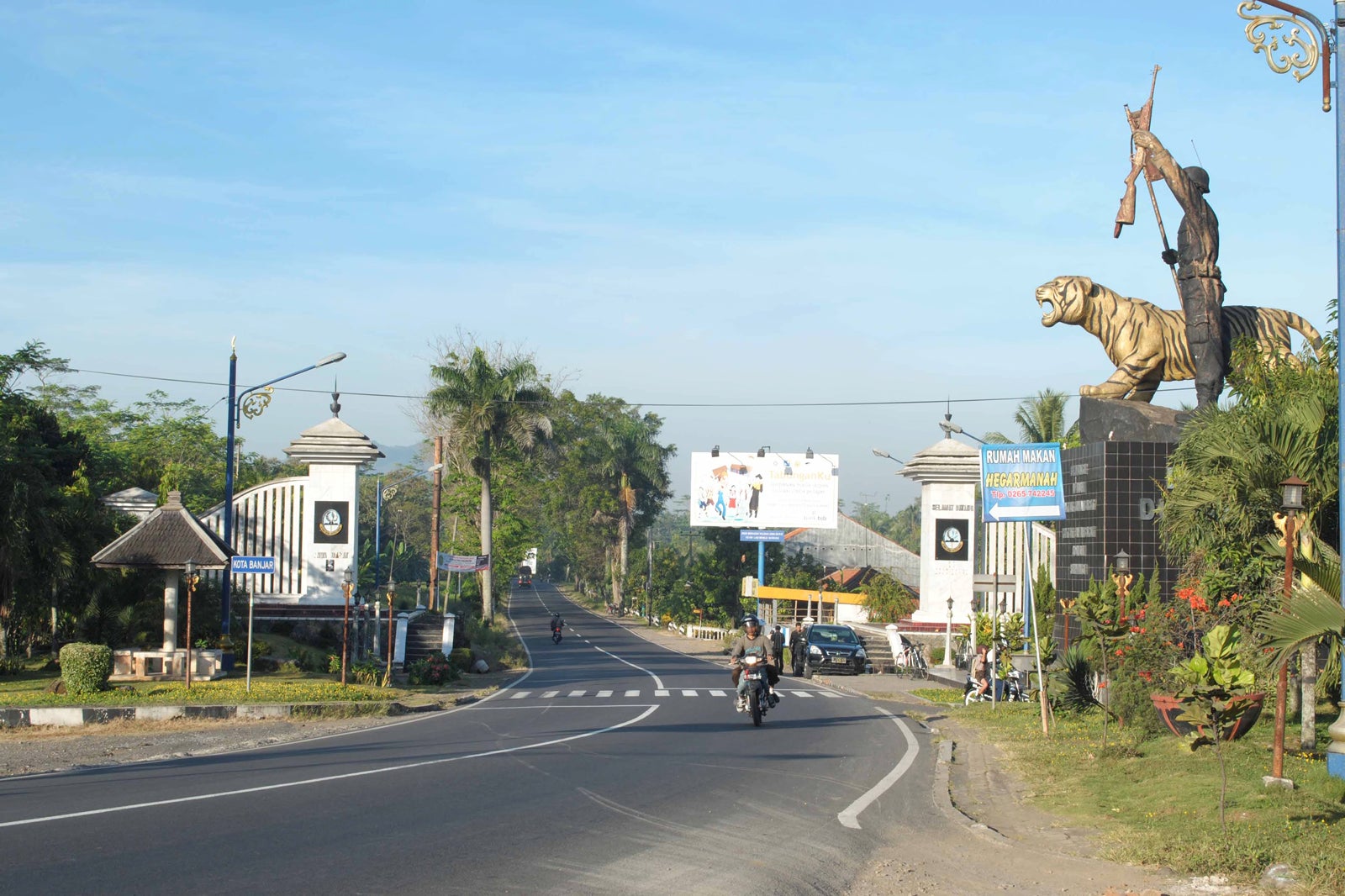 Getting around Banjar
Most hotels in North Bali offer shuttle services and motorcycle rentals that you can make use of during your stay. If you plan to ride a motorcycle to get around Banjar, stay safe by always taking necessary precautions and wear a helmet. You won't easily find a taxi roaming the village streets of Banjar.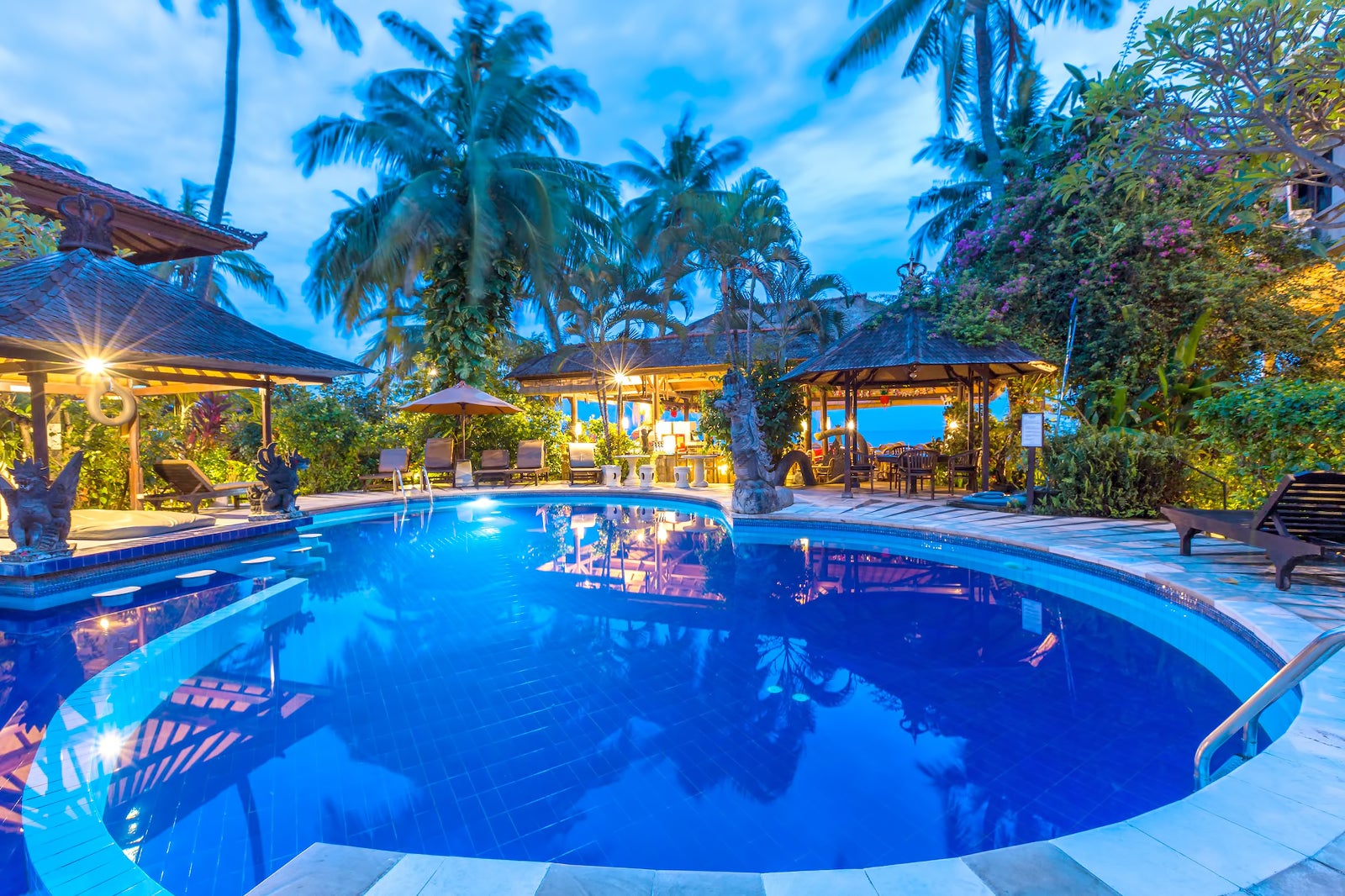 Where to stay in Banjar
Banjar has a limited selection of hotels in its immediate area, but there are plenty to choose from in Munduk, Pemuteran, and Lovina Beach. Hotels range from plantation villas offering scenic mountain vistas right out from their guestroom windows, to beachfront resorts overlooking the calm waters of North Bali.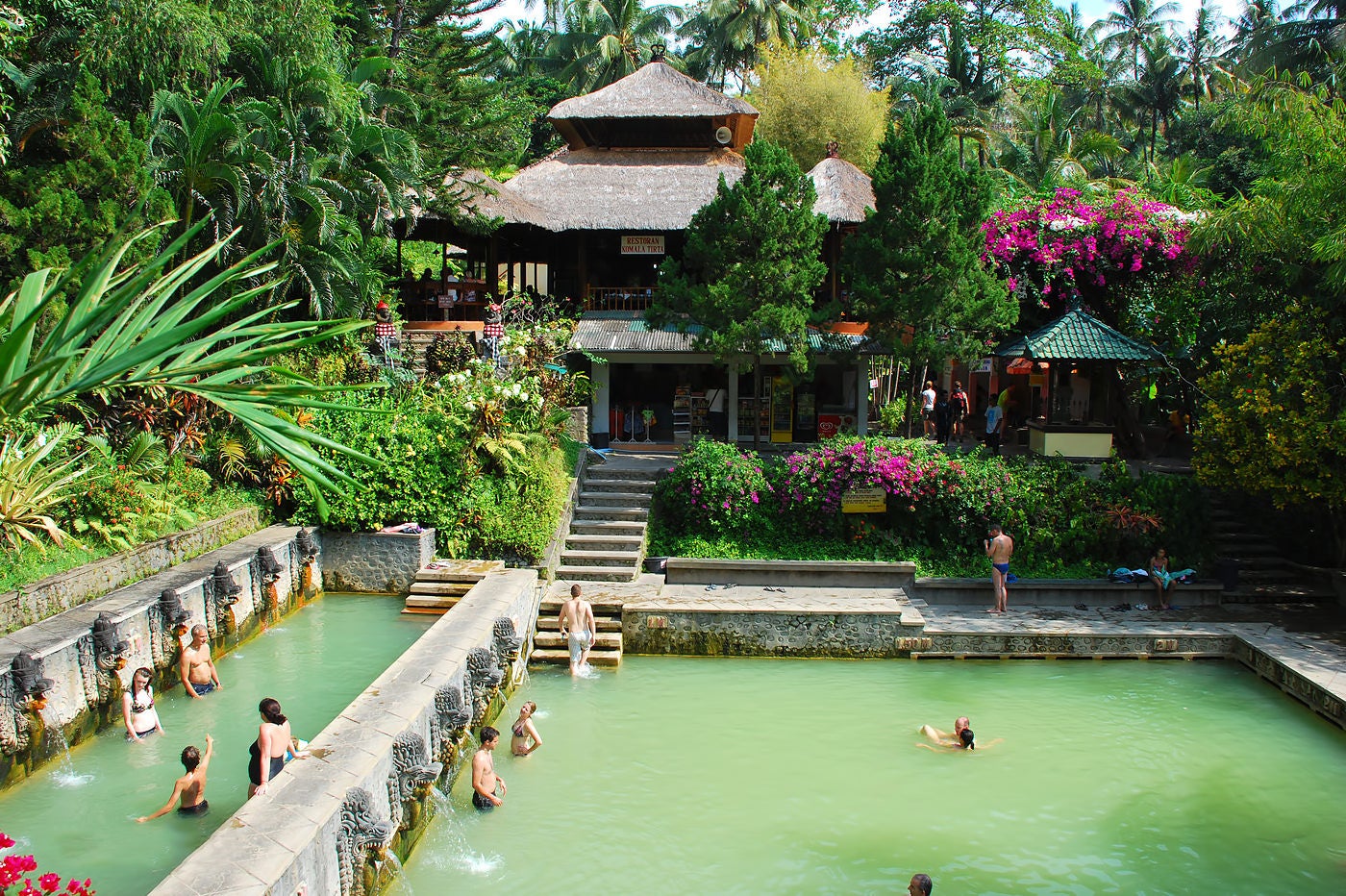 Banjar in Bali
Location: Banjar, Buleleng, Bali, Indonesia
Back to top