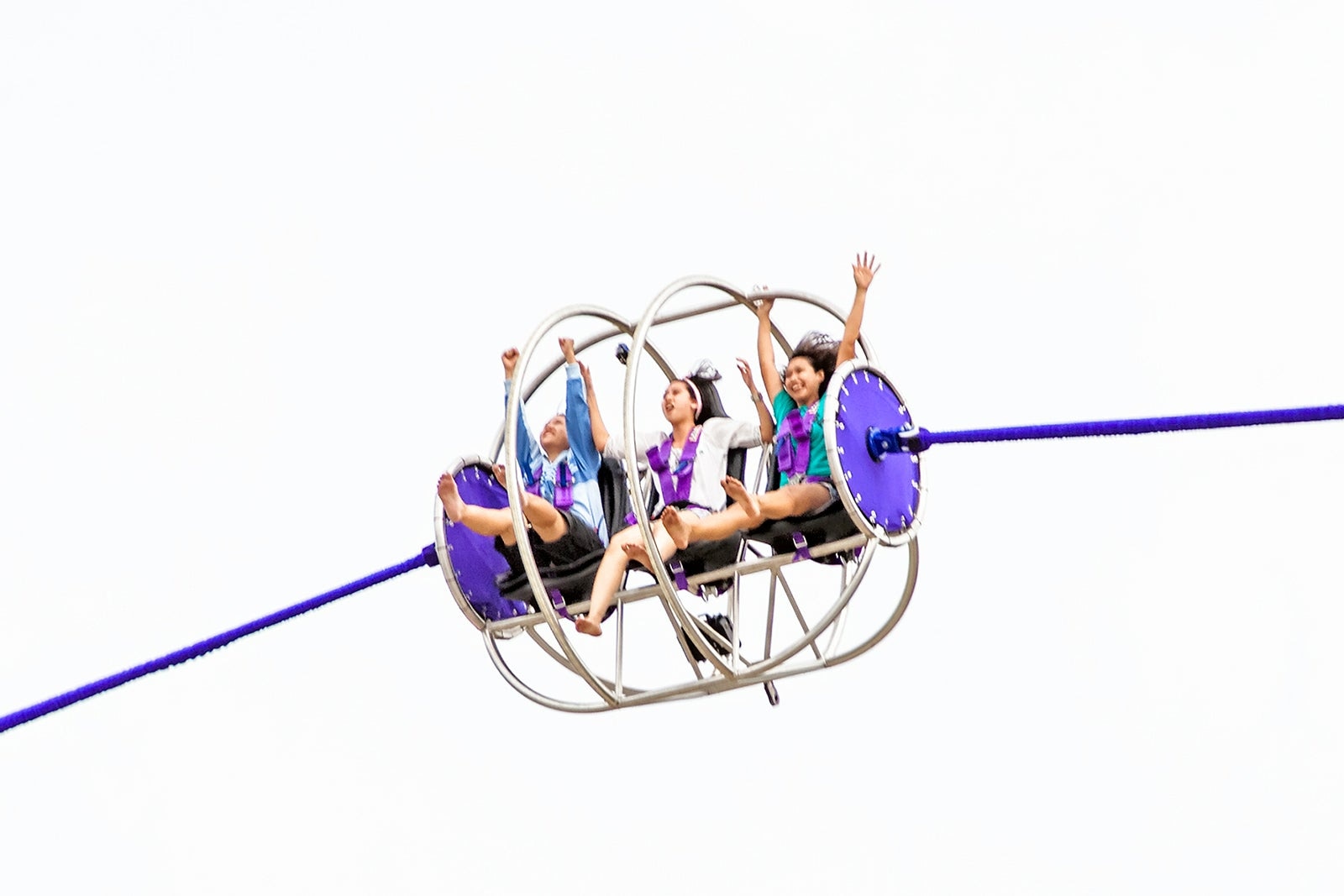 5GX Bali Reverse Bungy is a slingshot ride offering an adrenaline-inducing experience in Bali. Each ride can accommodate 3 people at a time, with each being strapped into the capsule while on the ground. At the press of a button, the capsule is catapulted 50 metres into the air at a mind-boggling speed around 200 km/h.
5GX Bali Reverse Bungy - one of the highlights of 12 Best Things to Do in Legian and 21 Best Things to Do in Kuta (Read all about Bali here)
There's a camera directly in front of the seats that takes your photo during the ride – you can purchase a print as a memento of your experience. The price of a ride at 5GX Bali Reverse Bungy depends on how many people are joining in on the fun, so rates are cheaper if you're in a group of 3.
5GX Bali Reverse Bungy is one of the few rides in Bali that opens until 3am. Hitching a 5G ride at dusk makes for a thrilling sunset experience as you can see all the way to the ocean. Note that the ride isn't suitable for pregnant women and people with a history of heart disease and high blood pressure.
5GX Bali Reverse Bungy is located along Jalan Raya Legian, about 800 metres east of Kuta Beach.
5GX Bali Reverse Bungy
Location: Jalan Raya Legian, Kuta, Badung, Bali, Indonesia
Open: Daily from 11am to 3am
Phone: +62 (0)819 1585 2231
Back to top