Ramadan in Bali and throughout Indonesia celebrates the 9th month on the Islamic Hijri calendar. The month is considered the holiest by Muslims as it commemorates the first revelation of the Quranic verses to the Prophet Muhammad. In Indonesia, the country with the world's largest Muslim population, Ramadan is referred to as the 'fasting month' or bulan puasa and culminates with the nation's biggest Muslim holiday: Eid al Fitr or 'Idul Fitri'.
In major Indonesian cities, local restaurants only open after sunset to accommodate customers at the end of each day's fasting, while bars and nightlife venues mostly cease to operate completely. All offices and businesses close down for Idul Fitri, which is also locally referred to as lebaran.
Ramadan in Bali - one of the highlights of Bali Festivals and Events Calendar (Read all about Bali here)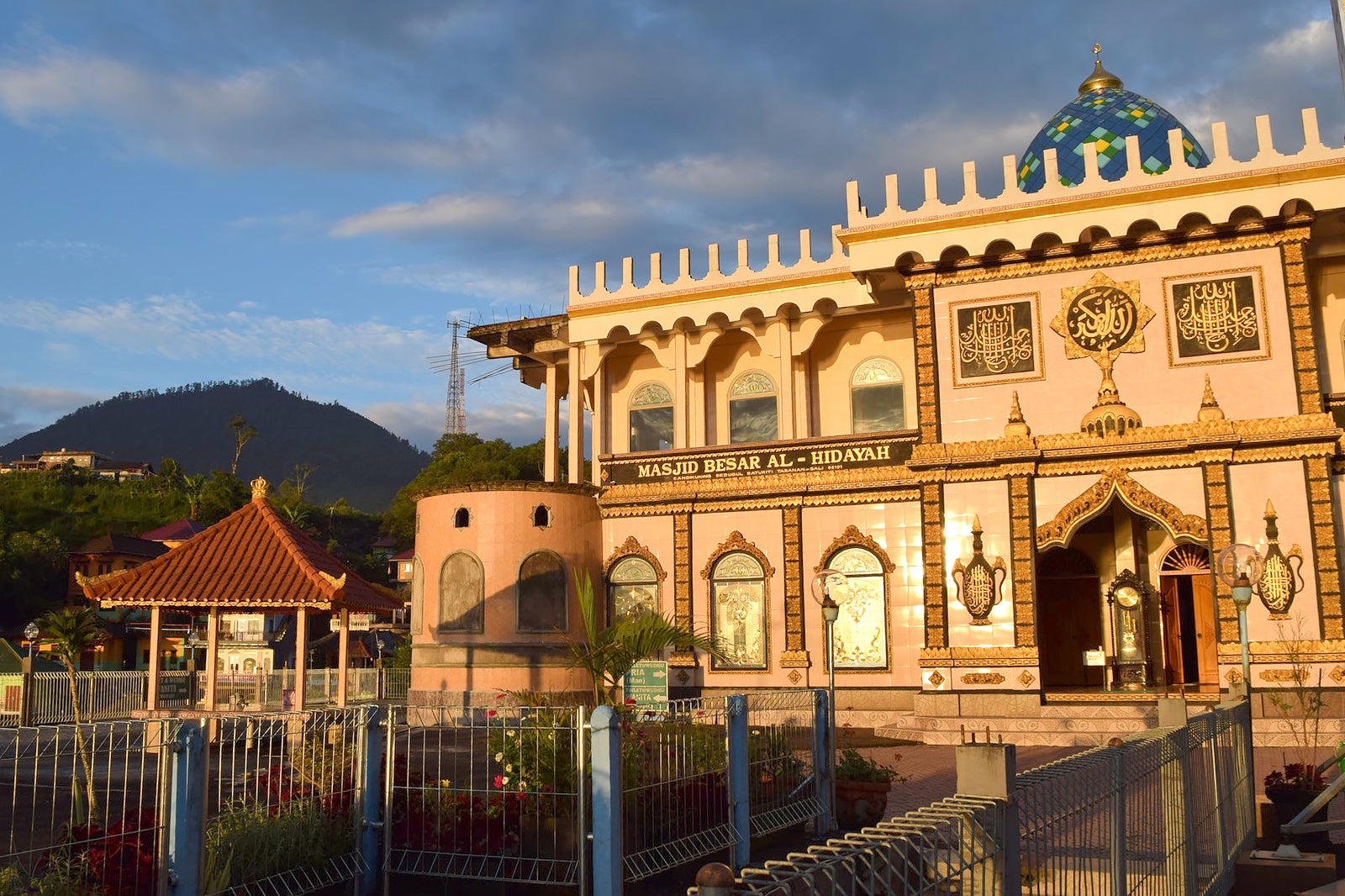 So, how is Ramadan in Bali?
The big holiday of Idul Fitri usually spans 2 days, but the rest of the same week are usually announced by the Indonesian government as joint holidays. This is often considered family time for city dwellers to go home and visit relatives – expect high traffic and packed domestic flights throughout major ports across Indonesia.
Bali is a predominantly Hindu island, so Ramadan here is not as prominent as in other major cities, like Jakarta, for instance. The only impact felt is that most street vendors and budget and local Muslim-run restaurants cease to operate during the day, so the effect for international visitors is minimal.
Your Bali hotel, resort or favourite restaurant will probably feature special 'Ramadan packages' or special menus highlighting favourite halal Indonesian cuisine as part of their promotions to tie-in with the daily iftar (the fast-breaking at sunset). If you favour local cuisine, expect some of your favourite warungs (local food stalls) to open a little later than usual.
During the Idul Fitri holiday week, you can expect less traffic in Bali, since most of the non-Balinese urban population flees the island (a collective act locally referred to as mudik) to gather with their families at home in other parts of Indonesia. For visitors to Bali, this translates as much faster transfers between points of interests than usual.
During and after Ramadan in Bali
Around the end of the Idul Fitri holidays, traffic conditions will spike again due to the arus balik or 'return trips' back to Bali. Streets and the major ferry port of Gilimanuk in West Bali will be at their most hectic. Most transportation will also be fully booked for several days as life and businesses steadily go back to normal.
The nightlife scene in Bali also goes on largely unaffected. In Jakarta and other major Indonesian cities, you won't find any alcohol on the menu during Ramadan. Conversely, in Bali, your favourite bar, beach club or venue will always be serving their world-class mixologist-designed cocktails and ice-cold Bintangs.
Back to top