5 Best Things to Do in Amed
What is Amed Most Famous For?
Some of the best things to do in Amed can be found within its underwater galleries. These snorkelling and diving sites have lifelike sculptures of Balinese characters like dancers and mythical creatures, which are deliberately submerged into sea beds to help with coral growth.
Freediving is popular among those looking to explore the ocean without being restricted by heavy snorkel and dive gear – many dive centres along Amed Beach offer courses for beginners. If you want to stay dry in Amed, a hike to the Jemeluk viewpoint often results in dramatic seascapes, with views of Mount Agung in the horizon. Check out our list of popular activities to enjoy in Amed.
What are the best things to do in Amed?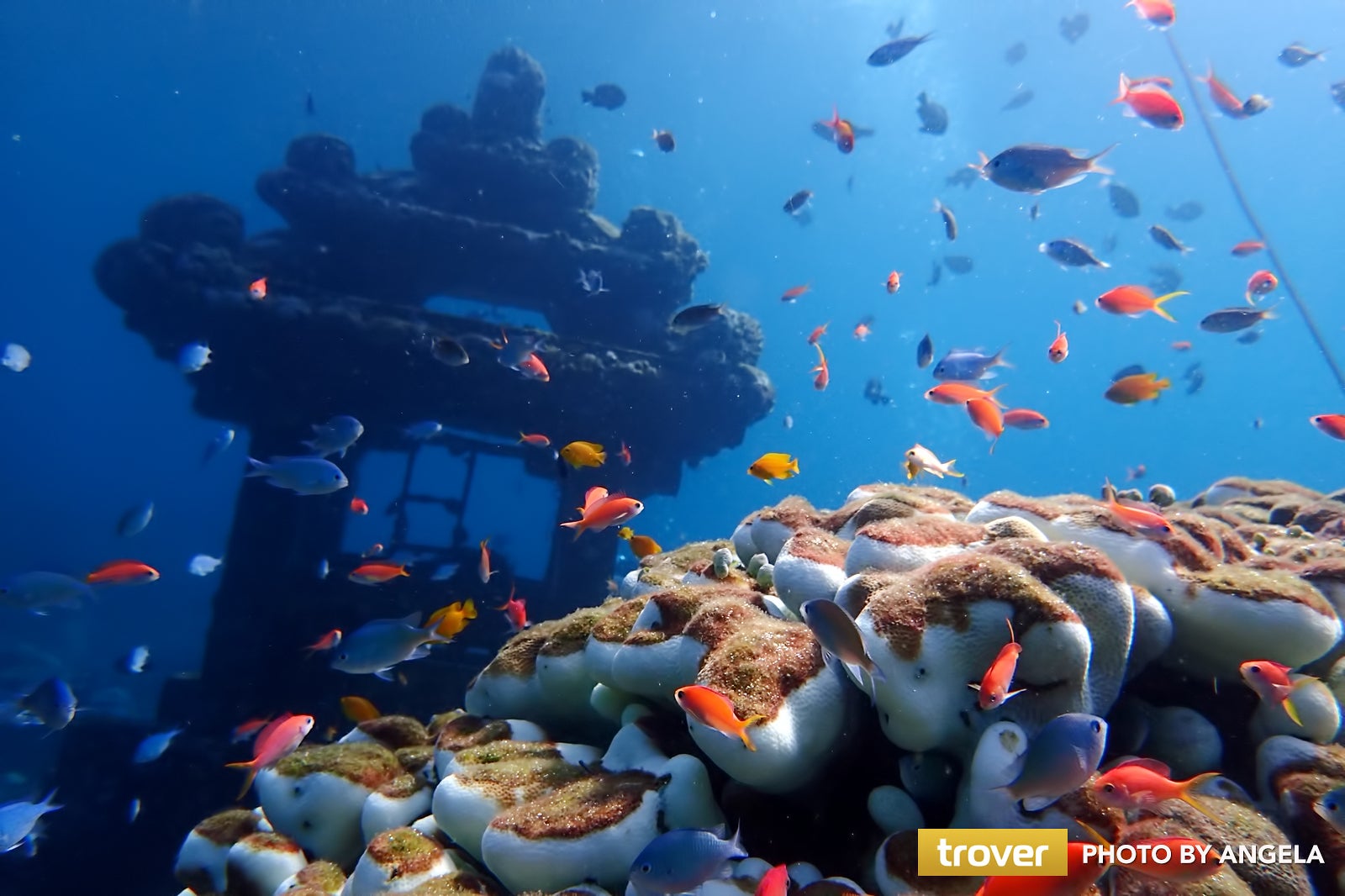 Jemeluk Bay underwater gallery
The Jemeluk Bay underwater gallery, founded by The Marine Foundation, is one of Bali's most popular diving sites. You'll find lifelike sculptures by Indonesian artists like Wayan Winten and Eddi Prabandono. Check out Balinese-style statues like beautiful apsara (Hindu water nymphs), mermaids, treasure chests, and Balinese deities. There's also a working mailbox at the Jemeluk Bay underwater gallery. Divers often purchase waterproof postcards from local dive shops along Pantai Jemeluk Beach, before posting them in this box.
Location: Pantai Jemeluk, Amed Street, Bunutan, Abang, Karangasem, Bali 80852, Indonesia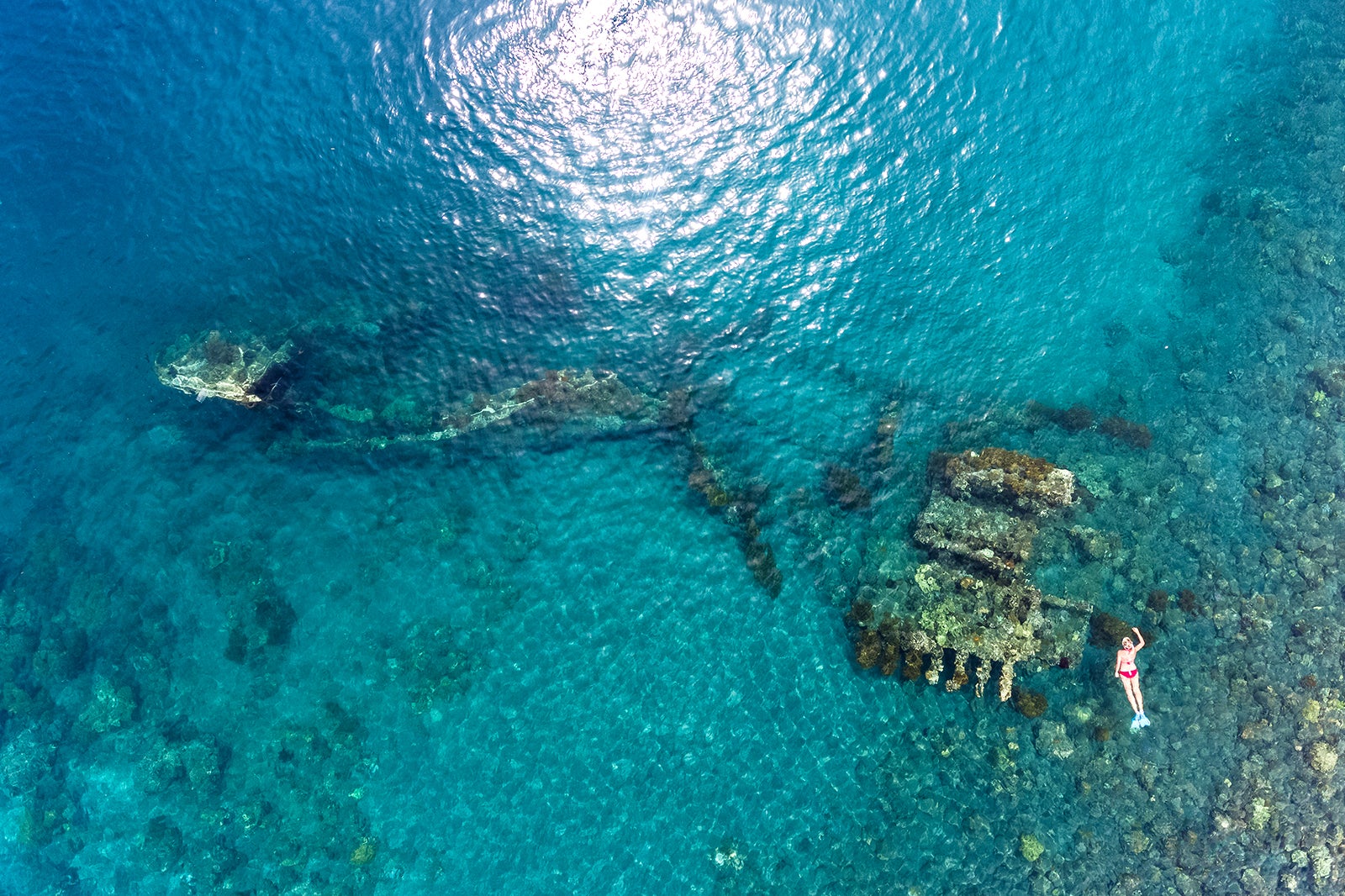 The Japanese shipwreck is part of a diving site near Lipah Beach. The 20-metre-long wreck of a Japanese freighter is around 6 to 10 metres deep, with fairly good visibility throughout the year. It's quite a small wreck compared to other stranded ships in Bali, but you'll see plenty of colourful corals and gorgonians, as well as sightings of nudibranchs and reef fish. The Japanese shipwreck in Amed attracts macro photographers looking to catch sight of the elusive pygmy seahorses.
Location: Jalan Raya Lipah, Amed, Karangasem, East Bali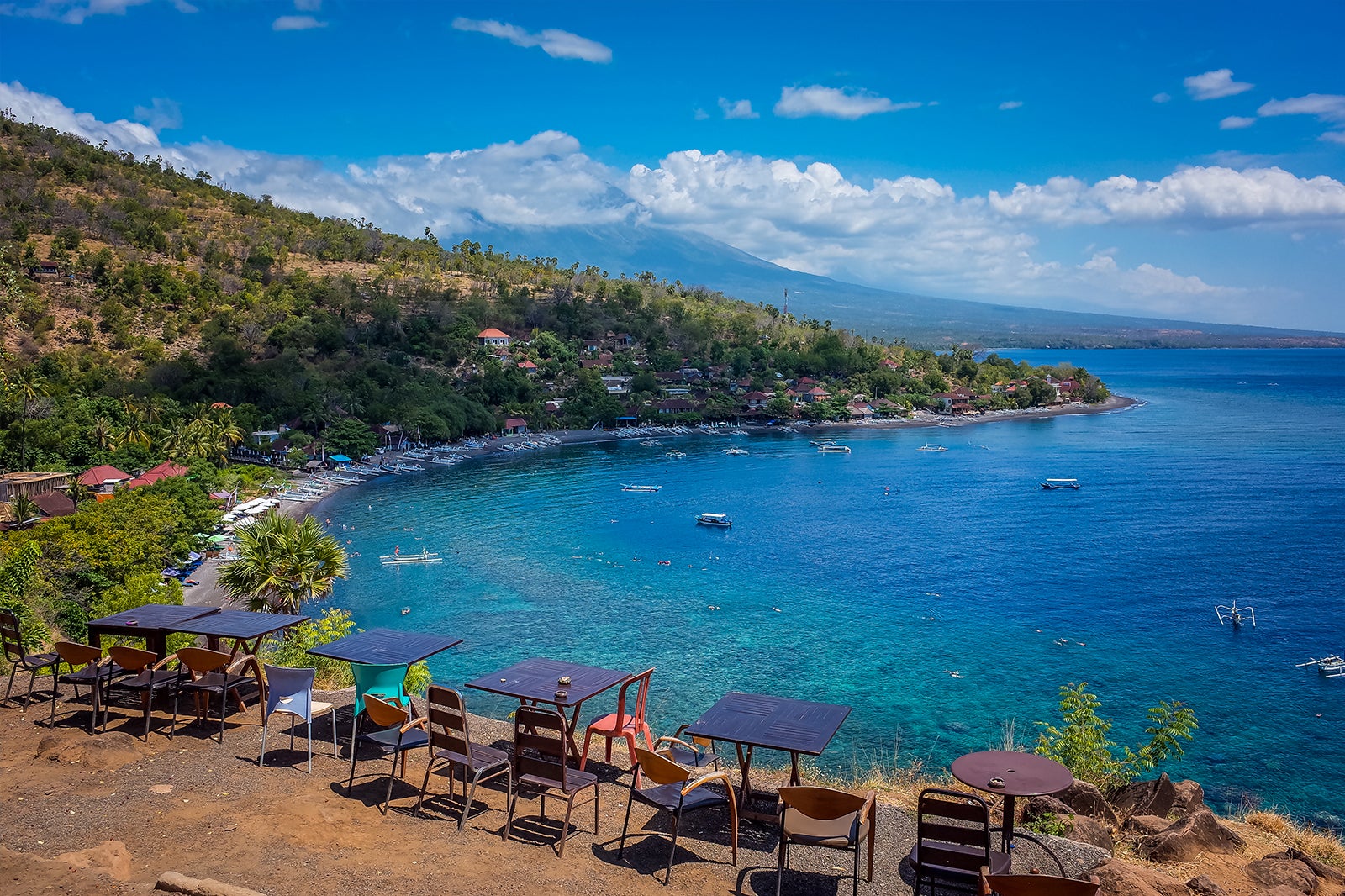 The Jemeluk Viewpoint overlooks Amed's curving bay, with fishing outriggers parked in rows along the coast, waters off the shore, and the outlines of Mount Agung serving as a dramatic backdrop. The eastern headland offers a fantastic scenic vantage point at sunrise, though it's also popular for catching the sun setting over Bali's highest peak. The Jemeluk Viewpoint has small sheltered areas and gazebos, as well as food vendors selling snacks and cold drinks in the evenings. It's about 300 metres east of Pantai Jemeluk Beach.
Location: Jemeluk Village, Bunutan, Amed, Karangasem, Bali 80852, Indonesia
Freediving is a popular extreme sport in Amed, where you can explore its clear waters without carrying heavy diving equipment. It gives you a greater sense of freedom and unity with the ocean, though it relies on your breath-holding and swimming skills. There are plenty of dive centres specialising in freediving courses for beginners. Many also organise freediving trips to the popular shipwreck site off the coast of Tulamben in the north. Highly recommended freediving centres in Amed include Apneista, Ocean Prana, and Fusion Freediving Camp.
Location: Jalan I Ketut Natih, Purwakerti, Amed Jemeluk, Karangasem, Bali 80852, Indonesia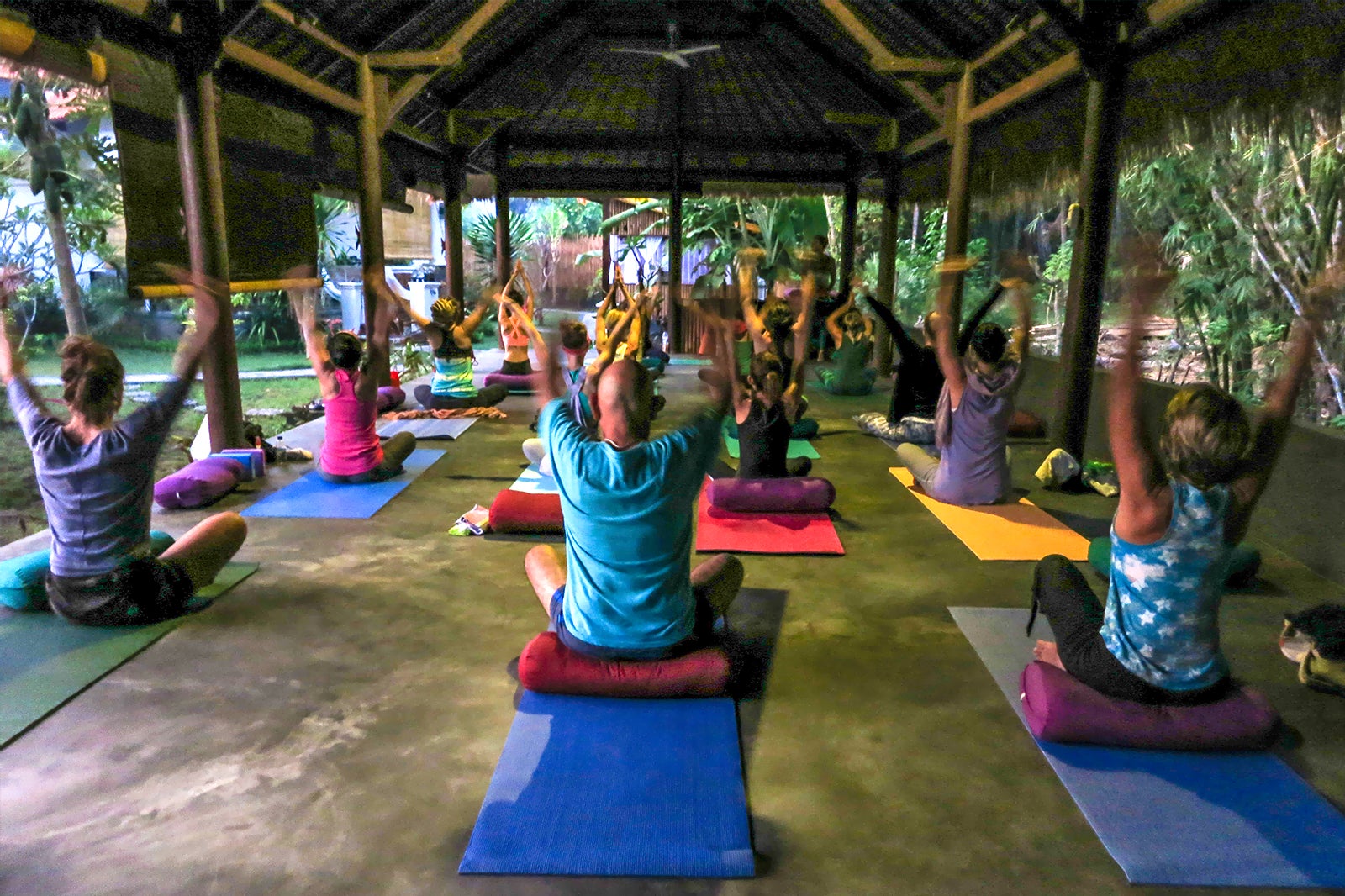 Freediving centres in Amed such as Ocean Prana and Apneista offer freediving courses with yoga, as both heavily rely on the mind and breath. The incorporation of breathing exercises is instrumental in achieving longer dive times and an improved state of mind. Regular yoga is also available, with classes ranging from Hatha, vinyasa, and ashtanga yoga to anti-gravity yoga using harnesses and suspended ropes.
Location: Jalan I Ketut Natih, Purwakerti, Amed Jemeluk, Karangasem, Bali 80852, Indonesia
photo by Tjioeke (CC BY-SA 4.0) modified