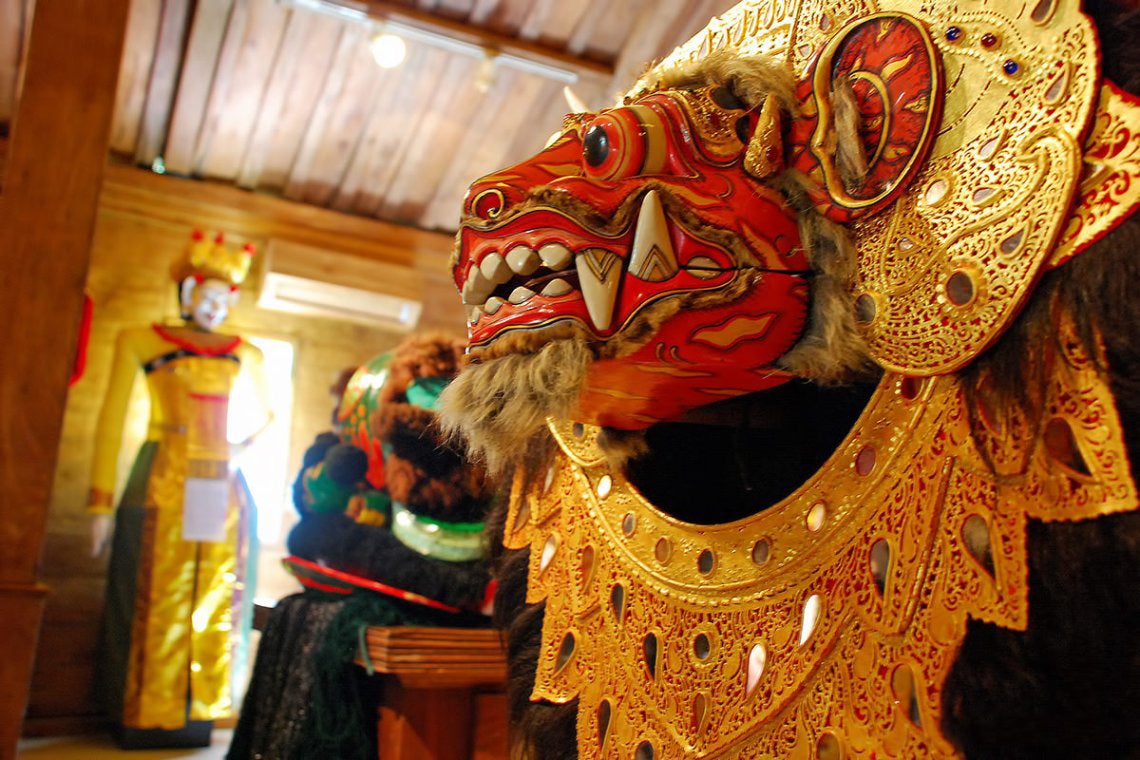 Setia Darma House of Mask and Puppets in Bali
Museum of Traditional Masks and Puppets in Ubud
The Setia Darma House of Mask and Puppets showcases some of Indonesia's most colourful heritage items. It serves as a great cultural and educational destination in central Bali, as this unique museum features around 1,300 masks and over 5,000 puppets from all over the Indonesian archipelago. Some items are also come from Africa, China, Latin America and Europe, making its collection very well-varied.
Setia Darma House of Mask and Puppets in Bali - one of the highlights of 31 Best Things to Do in Ubud (Read all about Bali here)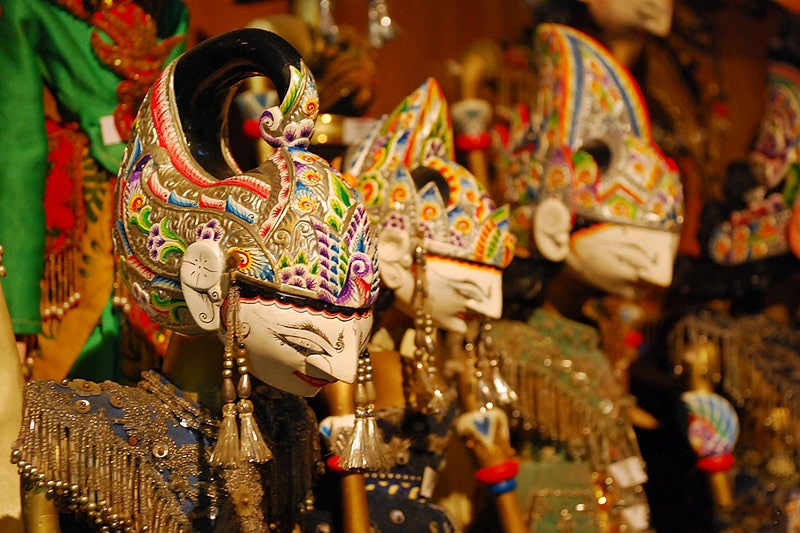 Setia Darma House of Mask and Puppets highlights
Founded by artist-curator Agustinus Prayitno, the collections are displayed in 4 traditional Javanese antique houses (joglo). The 1st house is decorated with traditional shadow puppets, along with quirky and contemporary versions. There's one that's designed to look like Barack Obama, which was crafted during the 2008 US presidential elections.
The 2nd gallery showcases leather shadow puppets, which are made from cured cowhide. These puppets, known as wayang kulit, are the ones you typically see at temple anniversaries or during ceremonies on Balinese rites of passage. It's performed by a dalang or puppet master at night behind a flickering oil lamp and screen. The characters draw from great Hindu epics and convey words of wisdom and lessons of good conduct.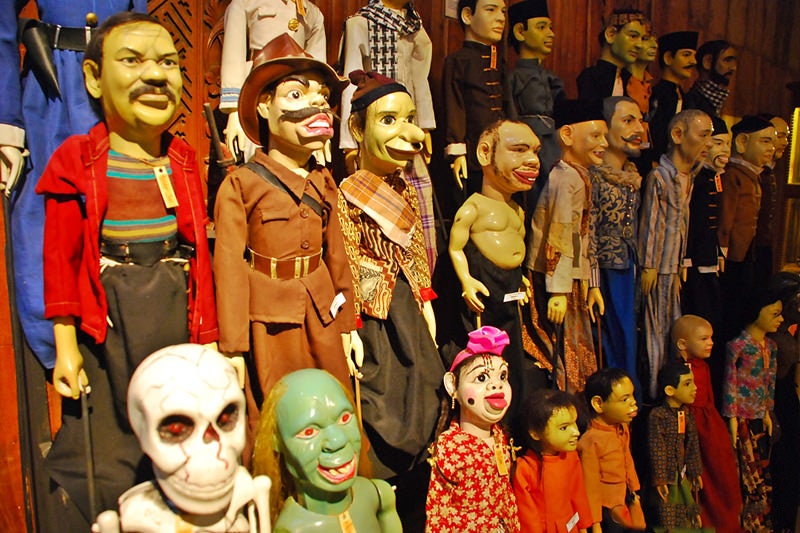 Collections in the remaining houses include traditional and usually sacred masks, contemporary specimens collected from local village craftsmen, and Balinese puppets and masks. As you go from house to house, you'll be inspired by Bali and Indonesia's rich culture and history of storytelling, alongside their parallels from different cultures from all over the globe.
Good to know about Setia Darma House of Mask and Puppets
Each mask and puppet is accompanied by detailed descriptions. You can even take a break at the museum's traditional Balinese garden or onsite coffee shop for some refreshment throughout your visit. Admission to Setia Darma House of Mask and Puppets is free.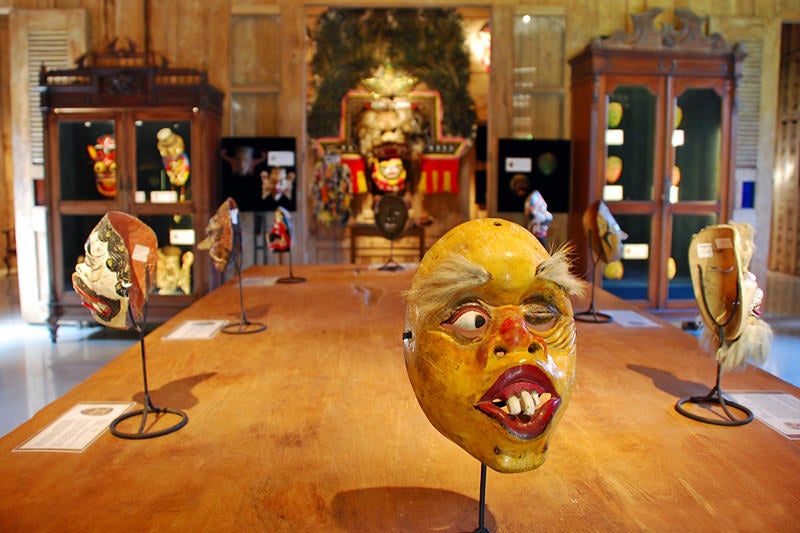 Setia Darma House of Mask and Puppets in Bali
Location: Jalan Tegal Bingin, Mas, Ubud, Kemenuh, Gianyar, Bali 80582, Indonesia
Open: Daily from 8am to 4pm
Phone: +62 (0)361 898 7493
Back to top