12 Best Things to Do in Legian
What is Legian Most Famous For?
Legian Beach is a stretch of sand that continues north of the coast of famous Kuta Beach and ends where Seminyak Beach starts. Set between 2 of Bali's most famous beaches, Legian is a mix of the surfing Mecca scenes of Kuta and the partying crowd of Seminyak. It's a great recreational place where you can swim in clear waters and go for leisurely walks along streets lined with boutiques and restaurants.
With fewer crowds and lower tides compared to its sister beach resorts, Legian is a popular place to relax. Check out this guide on some of the best things to do in and around Legian Beach.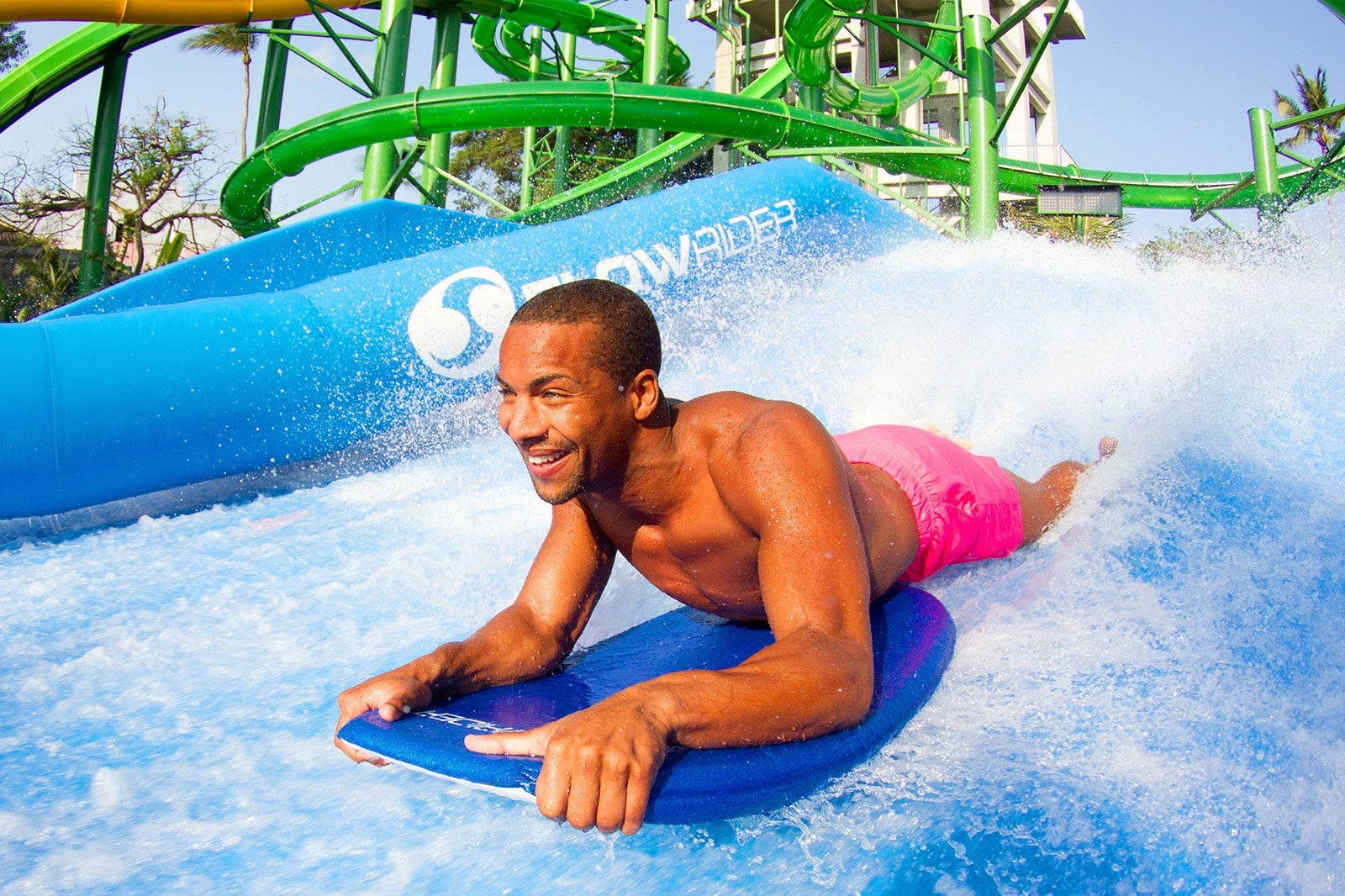 Waterbom Bali is one of Bali's best water parks. The recreational site is within about 20 minutes drive from the main Legian hub. Just across the road from the Discovery Shopping Mall on Kuta's Jalan Kartika Plaza, its comprehensive range of waterslides and lush tropical garden grounds make it a favourite weekend and holiday destination.
Waterbom Bali provides plenty of thrills, from the Climax 'super-loop' body slide, Superbowl, Boomerang, Smashdown, Race Track, and other adrenaline-pumping slides. The leafy grounds provide ample shade, while Waterbom Bali's canteens and open-air restaurants serve international and Indonesian snacks and wholesome meals.
Location: Jalan Kartika Plaza, Tuban, Bali 80361, Indonesia
Open: Daily from 9am to 6pm
Phone: +62 (0)361 755 676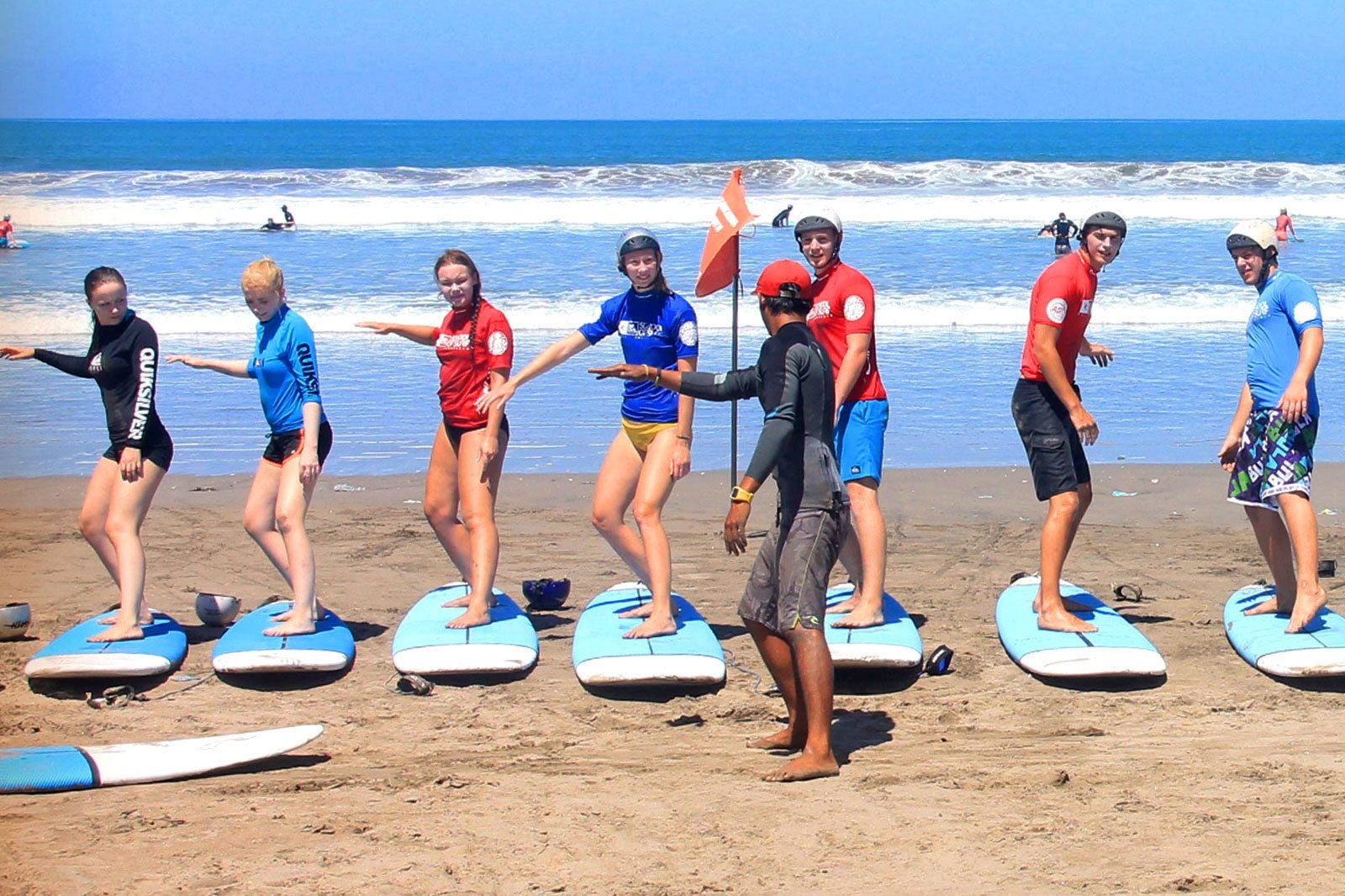 Rip Curl School of Surf
Blue Ocean Beach, Jalan Arjuna, Legian
The Rip Curl School of Surf is one of Asia's leading board-riding schools. Founded in 1998, it has an international reputation for offering the finest services, facilities and consistently excellent learning conditions. The school offers courses at all levels in surfing, wakeboarding, kite surfing, windsurfing, tow-in, and stand-up paddleboard. Legian's waves are not as crowded as Kuta's in the south and provide you with slightly better conditions for learning.
After about 4 hours of guidance from Rip Curl's experienced team of instructors, you'll get a clearer understanding of the techniques, form, and positioning on the board. Most importantly, you'll be able to find your way on the waves. You can have fun with the soft boards after the course to hone your newly acquired skills.
Location: Jalan Arjuna, Legian, Badung, Bali 80361, Indonesia
Open: Daily from 7am to 5pm
Phone: +62 (0)361 735 858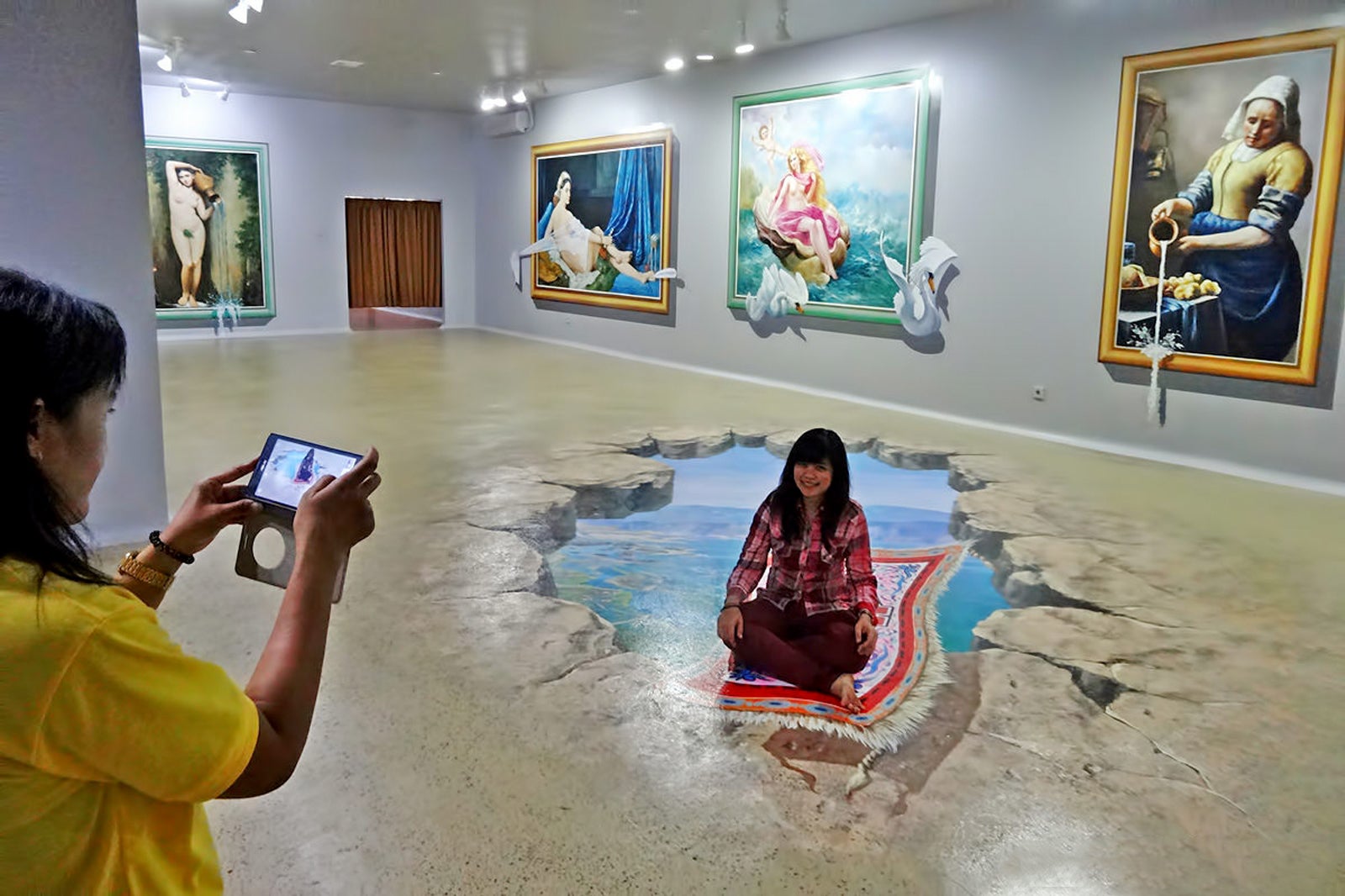 Dream Museum Zone (DMZ) Bali
Dream Museum Zone (DMZ) Bali is a fun art gallery featuring a vast collection of 3-dimensional, life-size murals for visitors to pose and play with. The gallery displays an array of masterfully painted artworks that each serves as an interactive backdrop for forced perspective and trick photography.
There are around 120 artworks in 14 categories spread over 3 levels, which provide a full day of discovery and creativity. Dream Museum Zone (DMZ) Bali is located on Jalan Nakula, right off the junction of Jalan Dewi Sri and Kuta's Sunset Road, and just down the street from the TS Suites in Seminyak.
Location: Jalan Nakula No.33X, Legian, Badung, Bali 80361, Indonesia
Open: Daily from 9am to 10pm
Phone: +62 (0)361 849 6220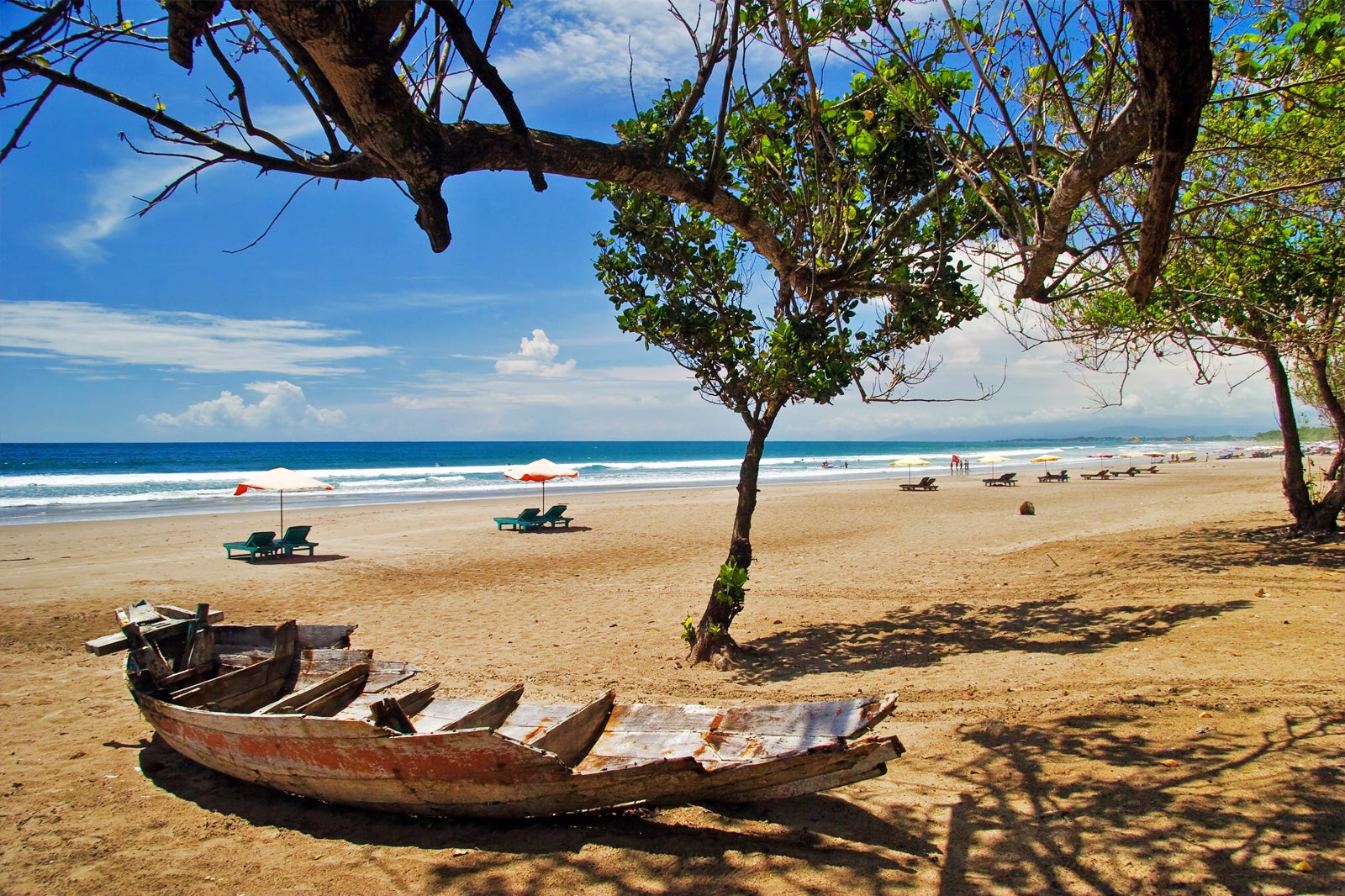 Legian Beach comprises a central coastline known as Double Six Beach, which borders the Seminyak Beach area. Also called Blue Ocean Beach, it has a more relaxed scene compared to the neighbouring beaches, with a sandy expanse that stretches from Jalan Melasti to Jalan Werkudara.
You can go for a swim, take a surfing lesson, soak up some sun with a good read, or play or watch afternoon beach volleyball and soccer matches in time for the dramatic sunsets. Legian Beach is also one of the most popular spots for partygoers, with rave beach parties hosting famous DJs and live bands taking place at venues such as Cocoon Beach Club and The Plantation Grill.
Location: Pantai Legian, Bali, Indonesia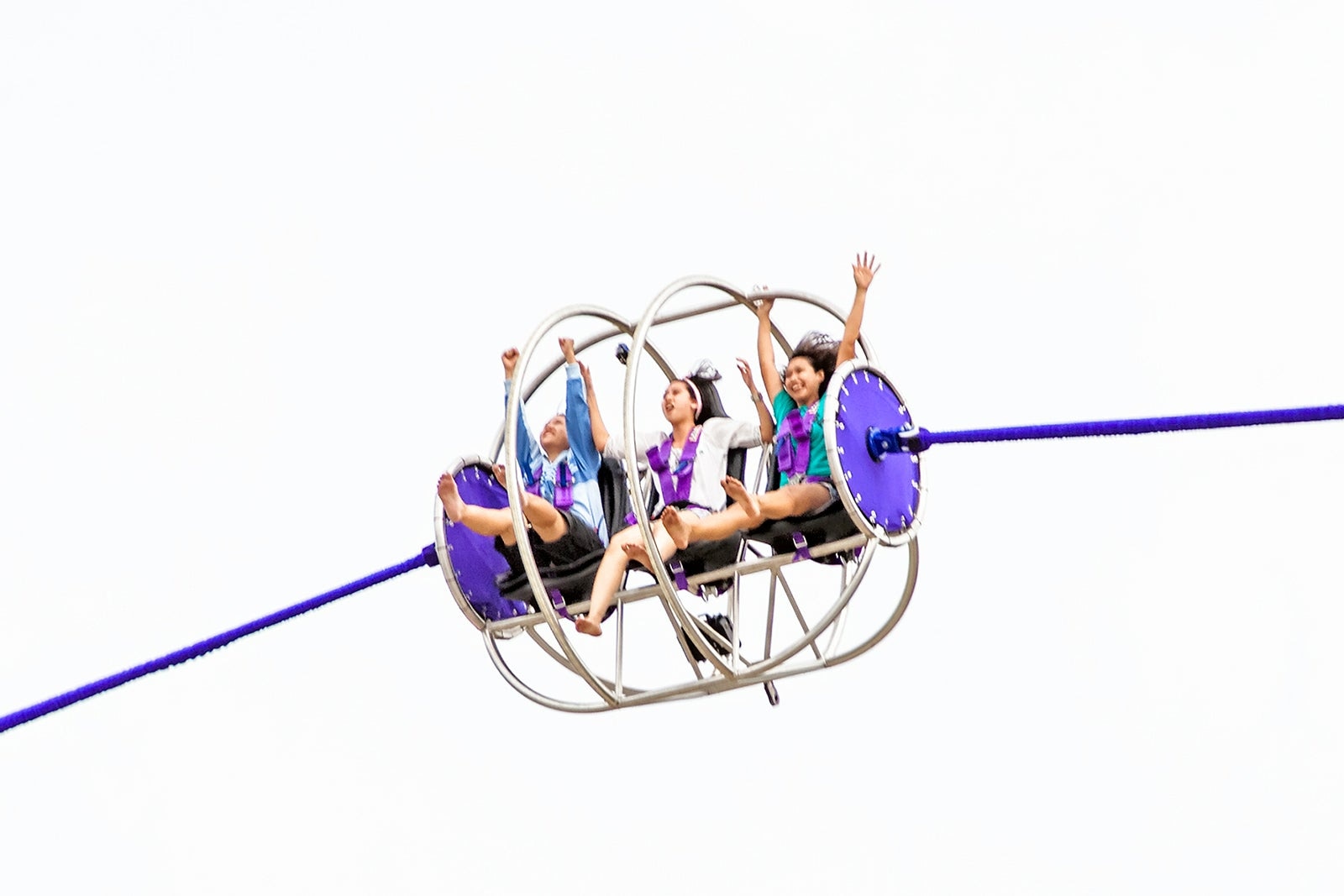 5GX Bali Reverse Bungy offers an adrenaline-inducing "reverse bungee" experience in Legian. You simply hop on and fasten your seatbelts and experience the indescribable rush of being catapulted high up into the air at the mind-boggling speed of 200 km/h. As their slogan has it, 5GX offers the only legal way to "get high in Bali."
Location: Jalan Raya Legian, Kuta, Badung, Bali, Indonesia
Open: Daily from 11am to 3am
Phone: +62 (0)819 1585 2231
Double Six Beach is a 500-metre stretch of sand that's part of Seminyak Beach. The beach connects the northernmost strip of Legian (called Blue Ocean Beach) and Seminyak's southernmost beachfront. Part of Jalan Double Six runs parallel the beach, which is lined with hip bars and restaurants.
Double Six Beach is open to the public, and you can simply walk down to the beach if you're staying at one of Legian's resorts or hotels. Right on the beachfront, you'll find restaurants offering all-day dining. The real crowds come at sunset, with the likes of La Plancha Bali spreading colourful parasols, beach bags and even mini tables on the sand. You won't find any exclusively LGBT-friendly beaches in Bali, but Double Six is especially popular among gay travellers and locals.
Location: Legian, Jalan Double Six, Seminyak, Kuta, Badung, Bali, Indonesia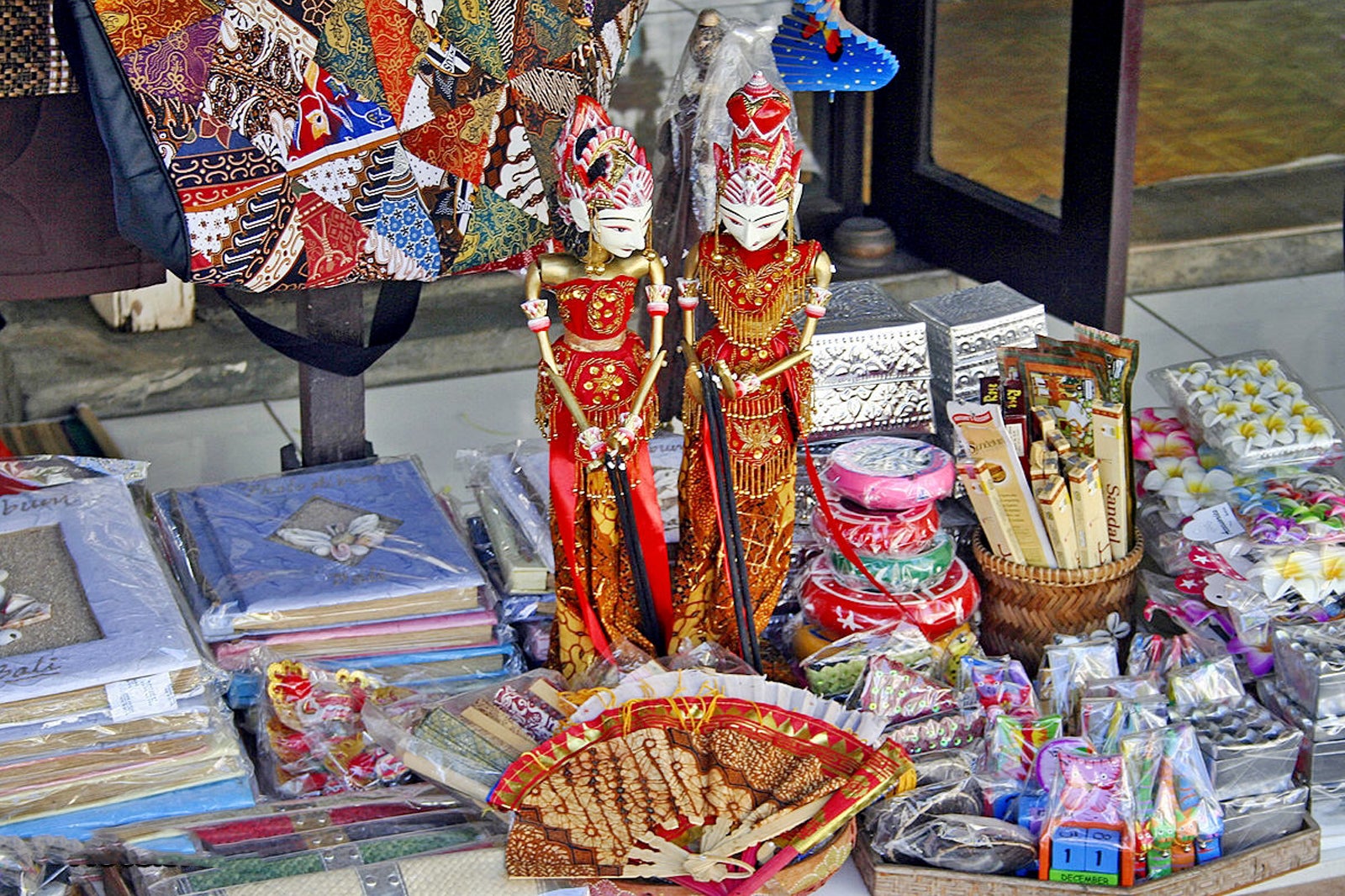 The Merta Nadi Art Market is one of Legian's many shopping streets that are lined with local boutiques and notable art markets. You can find almost anything here, from knock-off brand sunglasses to the popular Bintang beer shirts and singlets. There are also unique handicraft items that make nice souvenirs for the folks back home. Its convenient location means that you don't need to travel far from the beach to shop at Bali's popular art markets.
Legian art markets are must-visits if you want to experience the real deal in Bali. Always remember to be calm when haggling – take a careful look at the things you want to buy, start bargaining about 75% lower than the offered value, and make your way up until you reached a price you're comfortable with.
Location: Jalan Melasti No.116, Legian, Kuta, Badung, Bali 80361, Indonesia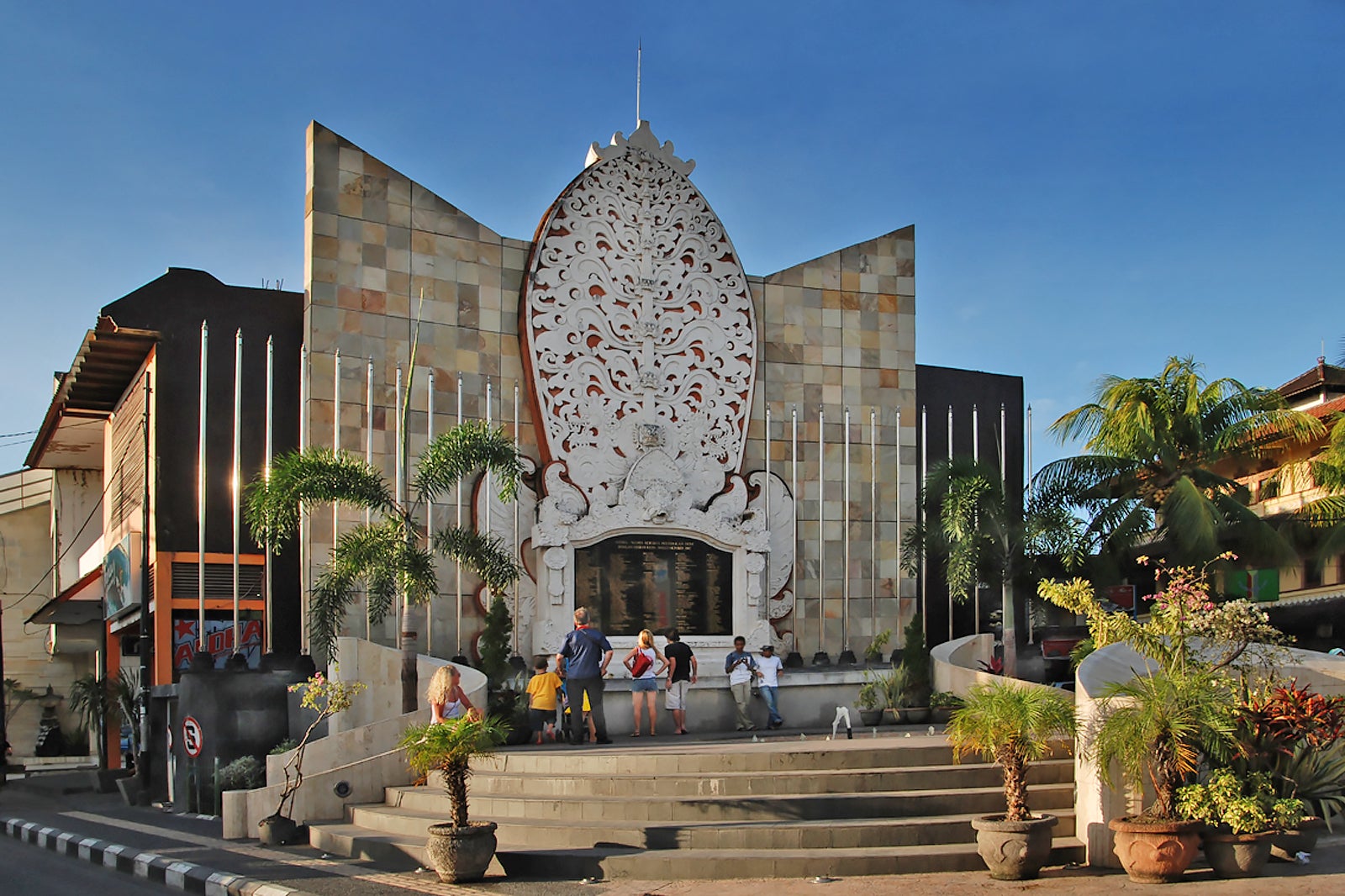 The Ground Zero monument was built as a permanent tribute to the fallen victims of the 2002 Legian bombing. Located on the border of Kuta and Legian, it takes over the site of the destroyed Paddy's Pub that once stood on the main Legian road. The bar has since relocated to Jalan Legian and renamed as Paddy's: Reloaded.
The Ground Zero memorial is made of intricately carved sandstone, set with a large marble plaque bearing the names and nationalities of the victims. The monument is well-maintained by the local government and is illuminated at night. A memorial ceremony to honour the victims takes place every year on 12th October.
Location: Jalan Legian, Kuta, Badung, Bali 80361, Indonesia
photo by William Cho (CC BY-SA 2.0) modified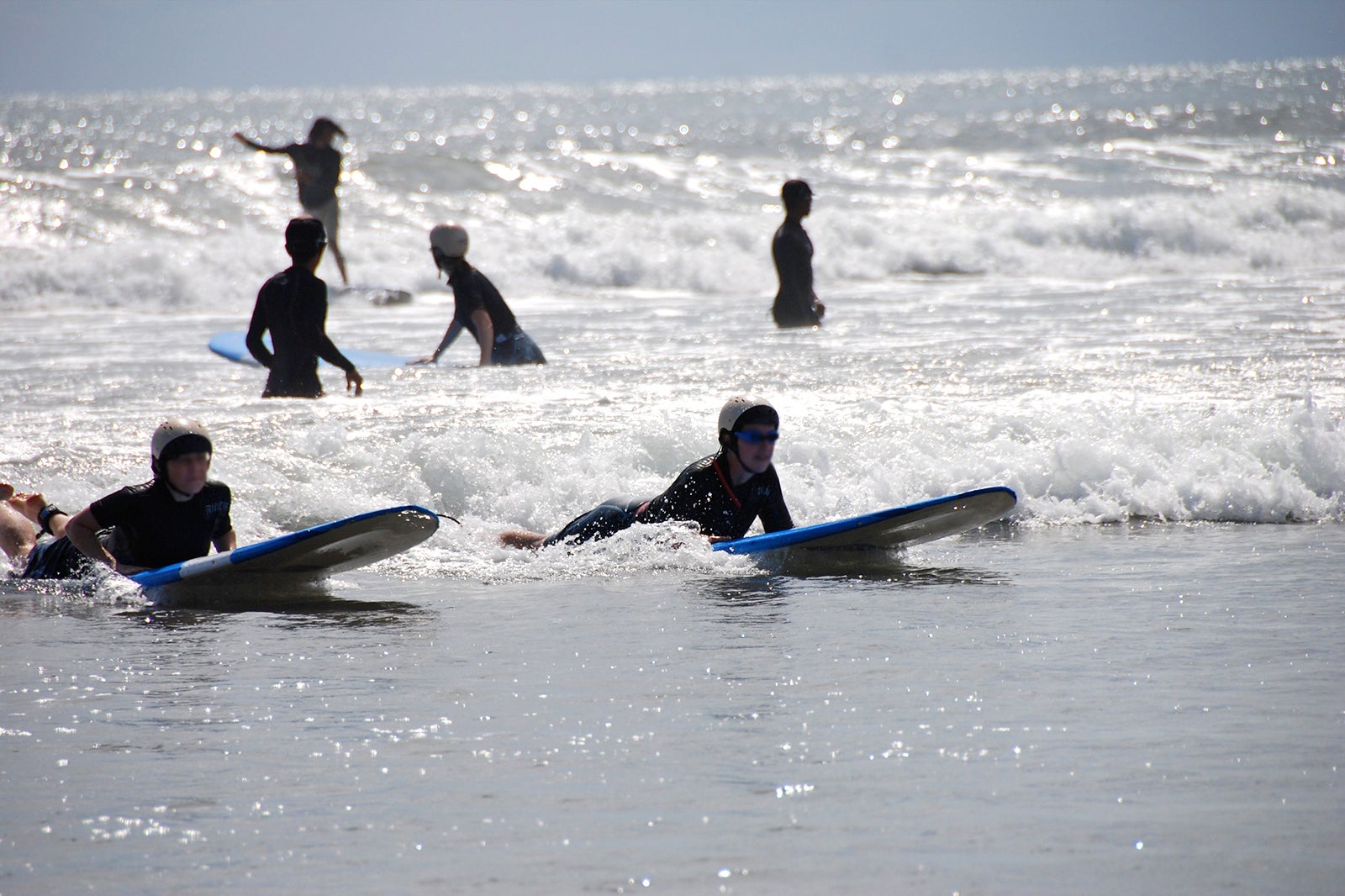 Thanks to its reef-less seabed, Legian Beach is suitable for those who want to try catching a wave but are relatively new to surfing. There are plenty of shops where you can rent a board by the hour and ask for free (if basic) lessons. If you prefer to be taught by a professional surfer, there are surf schools just along the beach. Most of these surf schools begin their courses early in the morning at a swimming pool before heading for the real waves in Legian. These classes feature safe, soft boards to get you started.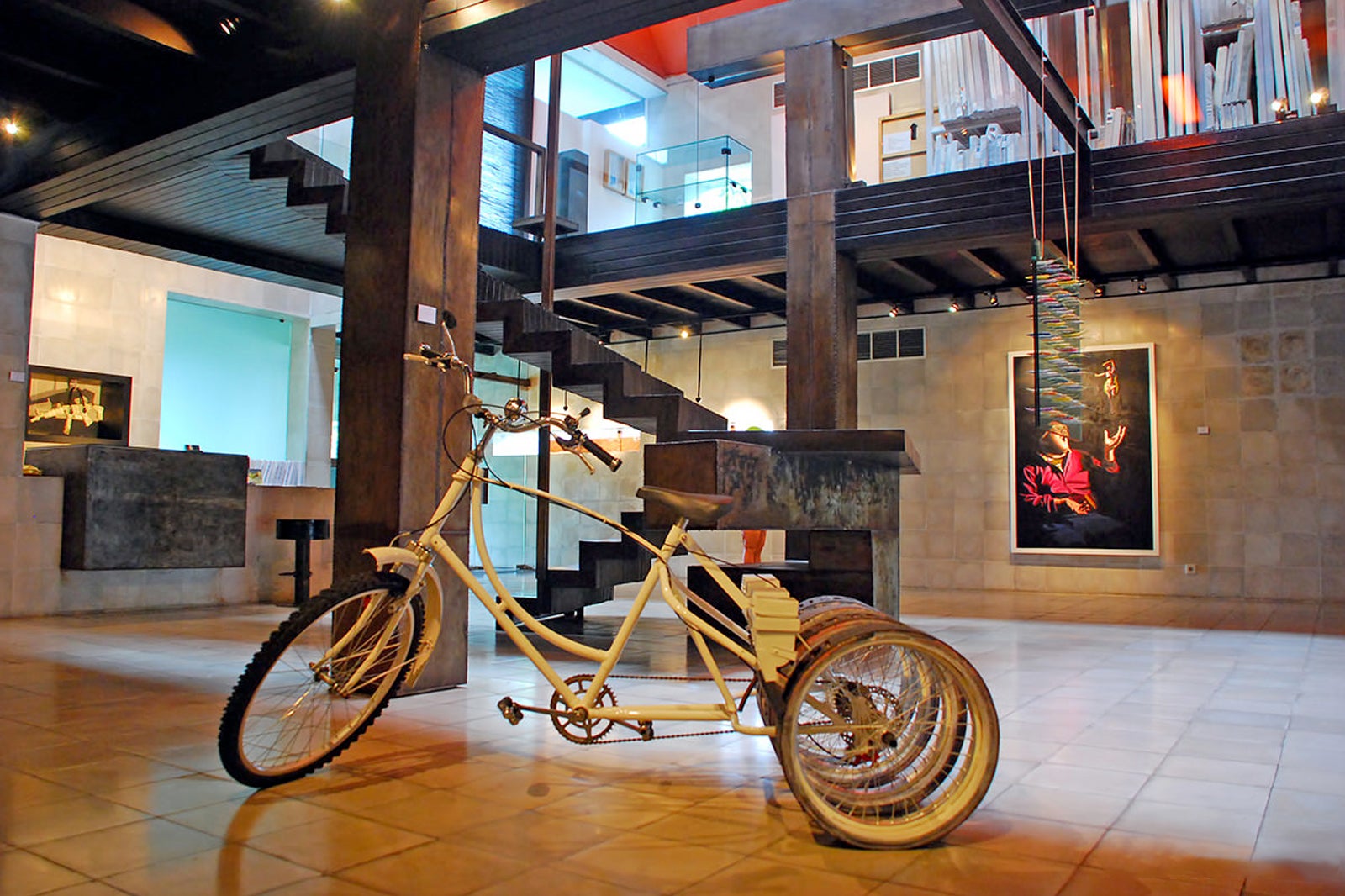 Biasa ArtSpace is a contemporary art gallery close to the Biasa fashion flagship store in Seminyak. Inconspicuous among the row of fashion boutiques along Jalan Raya Seminyak, exhibits include quirky pieces like paintings, figurines, enigmatic sculpture, and awe-inspiring works by Indonesian artists. The contemporary art gallery works closely with these artists and supports them by providing an international audience through high-profile exhibitions. Biasa ArtSpace also has a dedicated art restoration and conservation studio on its upper level, working in collaboration with a renowned Italian art restorer.
Location: Jalan Raya Seminyak 34, Bali 80361, Indonesia
Open: Daily from 9am to 9pm
Phone: +62 (0)361 730 945
Pandora Experience Bali, located in Kuta, offers fun escape game adventures thanks to its 4 uniquely themed rooms. Designed for teams of 2 to 10 people, you'll be put into thrilling scenarios that require teamwork to solve puzzles, face endless surprises, and discover hidden passages to escape the room within 2 hours. The games are bound to give your brain a good workout and get your adrenaline rushing. Pandora Experience Bali's escape rooms also serve as a fun team-building activity for families and groups.
Location: Jalan Dewi Sri No.45 D, Legian, Kuta, Badung, Bali 80361, Indonesia
Open: Daily from 10am to 8pm
Phone: +62 (0)878 6225 1822
Nyaman Gallery displays contemporary pieces by Indonesia's emerging artists, as well as carefully curated international talents. Inside the gallery's subtly-lit spaces, you'll find bare brick walls covered in paintings and photographs. There are several corners exhibiting 'wearable art' items and exotic décor pieces that are available for purchase. Art may be very subjective, but you might just find your personal favourite among the collection.
Location: Jalan Raya Basangkasa No.88 Kuta, Seminyak, Badung, Bali 80361, Indonesia
Open: Daily from 9am to 8pm
Phone: +62 (0)361 736 226