7 Best Homeware and Furniture Shops in Bali
Great Bali Furniture and Décor Showrooms
These best homeware and furniture shops in Bali can serve as starting points on your hunts for chic designer items on the island. These include handmade ceramic crockeries, which can add some colour to your kitchen and table, unique décor pieces that are personally sourced by passionate store owners and rare handicrafts made in Bali by highly skilled artists.
Great furniture and décor showrooms let you choose from an eclectic mix, while others are outlets that showcase an exclusive set of collections produced from their own factory, either specialising in ceramics, upholstery or furniture using certain materials. Themes also vary, from colourfully 'hippie chic' to modern and nature-inspired motifs such as batiks and organic, tropical plants.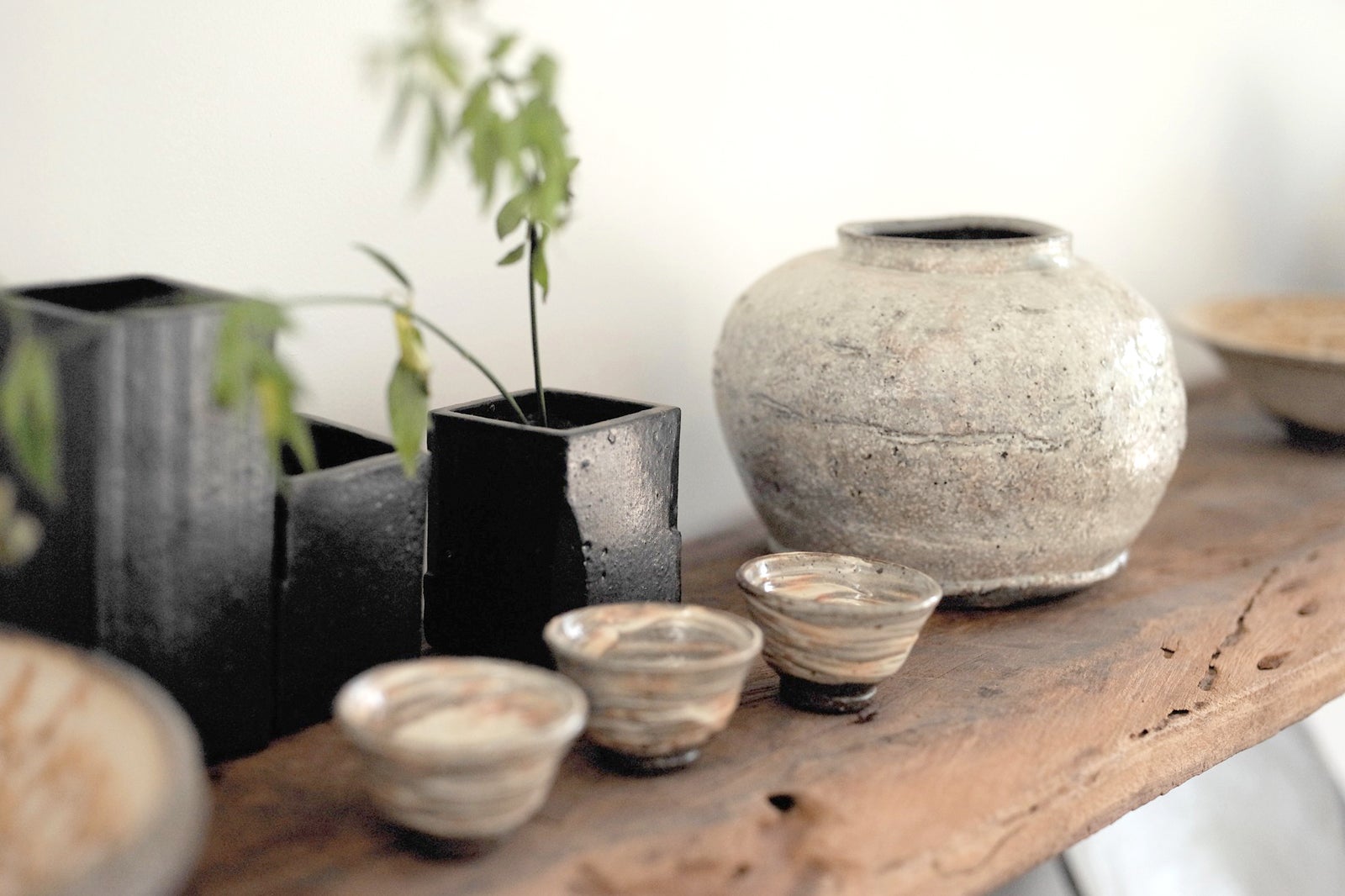 For a great selection of one-off ceramic items, check out Kevala Home by Kevala Ceramics. The top ceramics producer on the island has a portfolio that includes commissioned work from Bali's numerous 5-star resorts and fine restaurants. The collection ranges from tableware, stoneware, spa and bathroom paraphernalia, to exquisite décor items such as mini vases and candle holders. All vary in glaze, size and texture.
Most of Kevala Ceramics'; signature designs are rendered in natural motifs and hues, but you can also choose from its line of products that are a result of collaborative work with guest artists in various themes and designs. There are several retail outlets island-wide, with its main showcase on Jalan Batubelig.
Location: Jalan Batubelig, Kerobokan, Badung, Bali 80361, Indonesia
Open: Daily from 9am to 7.30pm
Phone: +62 (0)361 4735869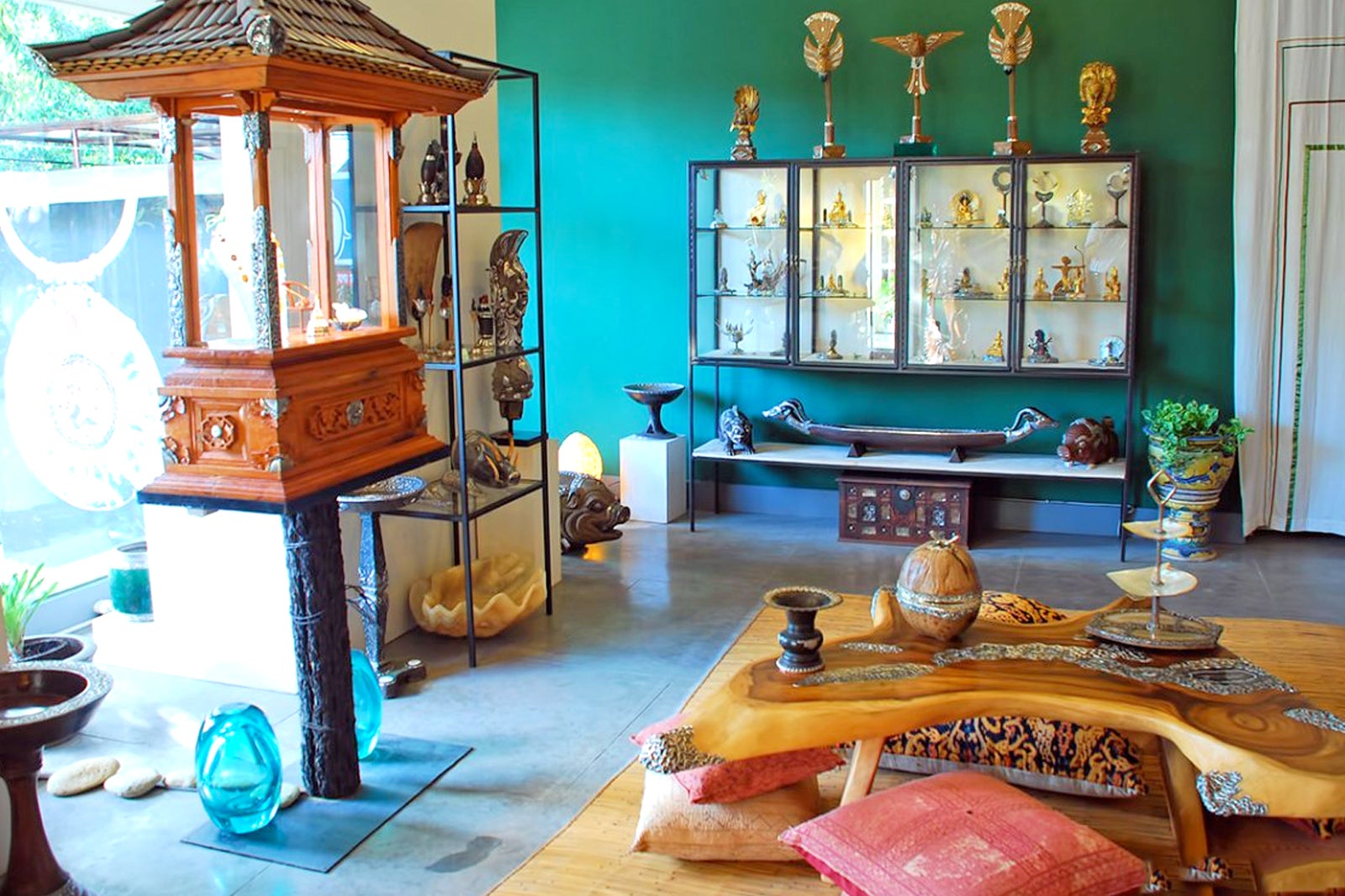 Jean-Francois Fichot gallery near the Ubud Monkey Forest is gorgeously laid out, showcasing a vast collection of the works of art. It is the flagship store of a late French designer and collector who had devoted most of his life scouring the globe for unusual, natural materials – which he later passionately incorporated into one-of-a-kind, contemporary jewellery and home décor pieces.
Most of the items at the gallery are for sale, with several pieces obviously only for die-hard fine-art collectors. The main gallery features home decor items such as antique Roman glass bowls from Afghanistan, aventurine Hindu god statues and Chinese jade. A smaller private room lets you pleasantly get wonderfully lost in its exquisite jewellery collections.
Location: Jalan Raya Pengosekan, Ubud, Gianyar, Bali 80571, Indonesia
Open: Daily from 10am to 8pm
Phone: +62 (0)361 974652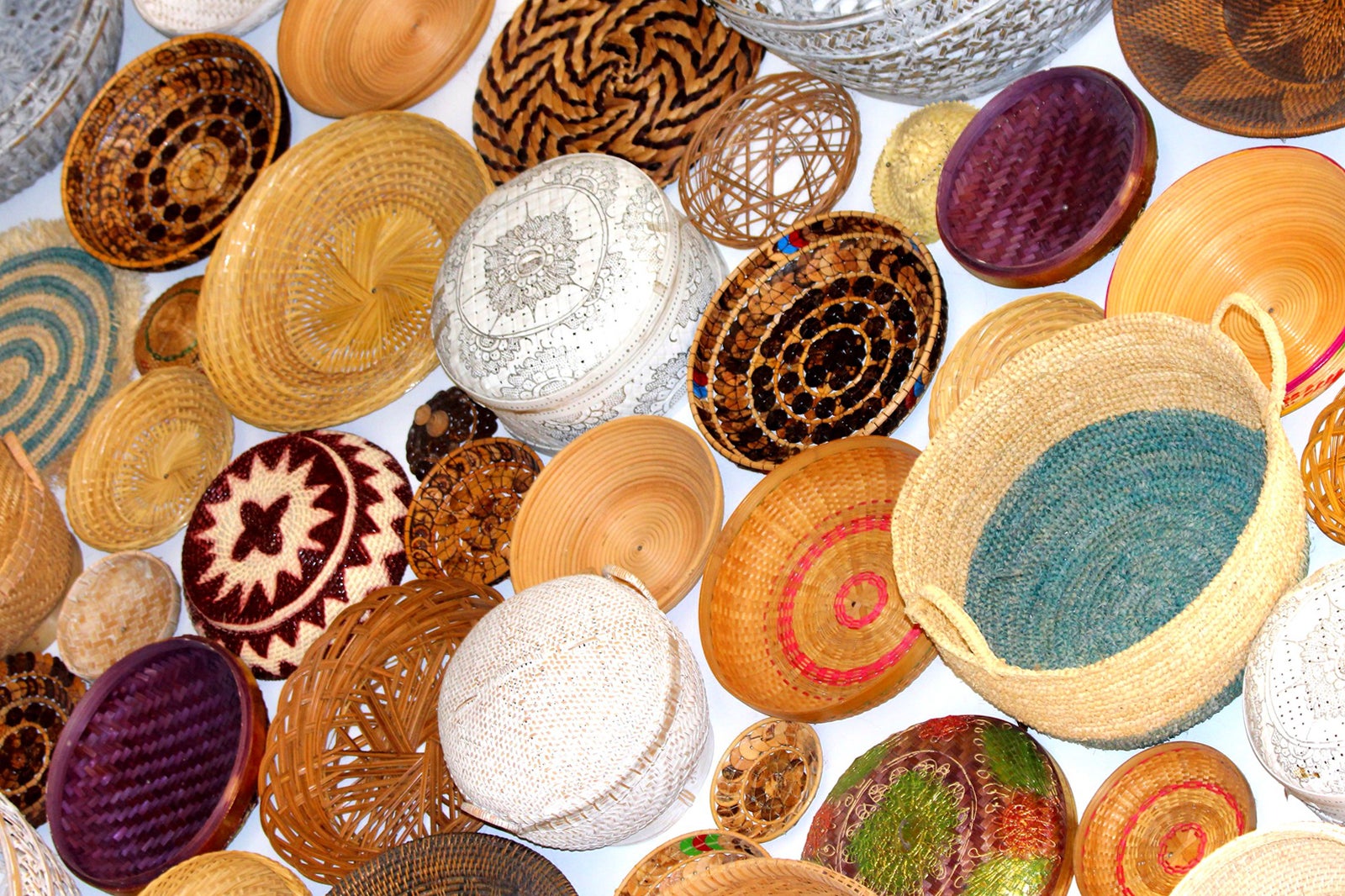 Carga is a boutique gallery on Seminyak's Jalan Petitenget that's full of colourful gift ideas and chic homewares. Even if you're not on the hunt for anything particular, the store is well worth an inspiring visit thanks to its tropical decor, which includes a life-size palm tree carved out of wood.
Carga Bali's well-curated collections range from home décor items, textiles and small gifts – think greeting cards and fragrant candles in exotic scents like cinnamon and amber ginger rose. You can also find some quirky furniture on offer, which includes beautiful rattan chairs and other items to order.
Location: Jalan Petitenget No.886, Kerobokan, Badung, Bali 80361, Indonesia
Open: Daily from 9am to 9pm
Phone: +62 (0)361 8478180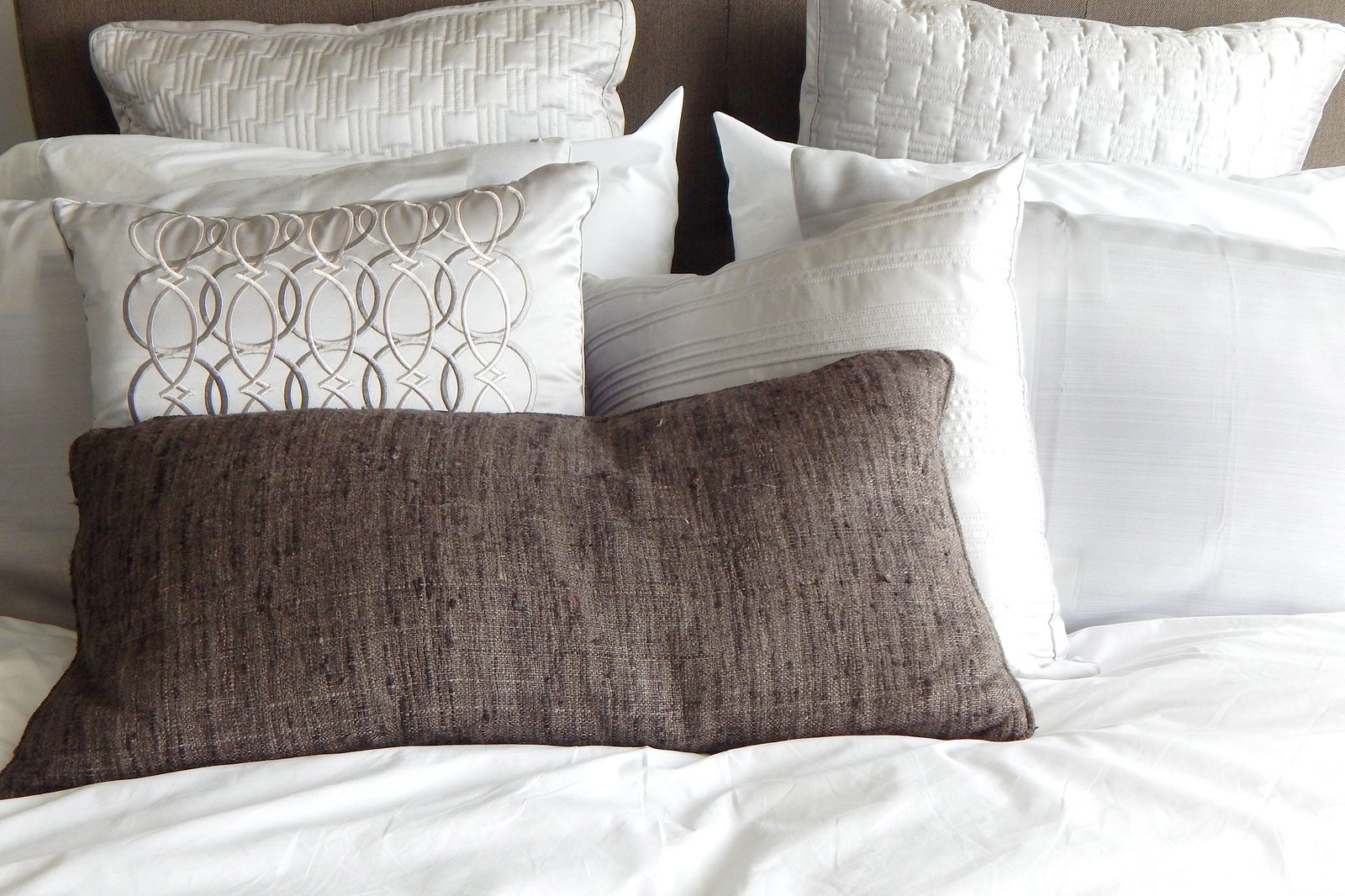 Mercredi is an elegant boutique on the corner of Seminyak's Jalan Basangkasa and Jalan Kayu Aya which offers one-stop shopping for unique and beautiful designer homewares in Bali. The store offers an impressive selection of linens, cushions, crockery, lamps and home décor items, which draw inspiration from the tropical colours of Bali through its vibrant shades of green and blue.
Florals in all shapes and sizes are also well-represented, but the overall look remains chic rather than gaudy. Look out for colonial-inspired furniture, beautifully woven rattan chairs and Parisian birdcages, as well.
Location: Jalan Raya Taman No.150, Seminyak, Badung, Bali 80361, Indonesia
Open: Daily from 9am to 9pm
Phone: +62 (0)361 735516
As one of the pioneering ceramic design houses on the island, Jenggala Keramik is renowned for its glass and fired-ceramic tableware collection. Its unique organic designs are featured throughout a wide range of teapots, bowls, cups and saucers, vases, tissue boxes, salt n' pepper shakers, plates and oil burners – all of which continue to evolve with innovative and inspiring shapes, forms and colours through year after year.
Jenggala's specialist motif range includes frangipani, frog, bamboo, lotus, 'pincuk' or folded banana leaf and many other organic collections.
Location: Jalan Uluwatu II, Jimbaran, Badung, Bali 80361, Indonesia
Open: Daily from 8am to 8pm
Phone: +62 (0)361 703311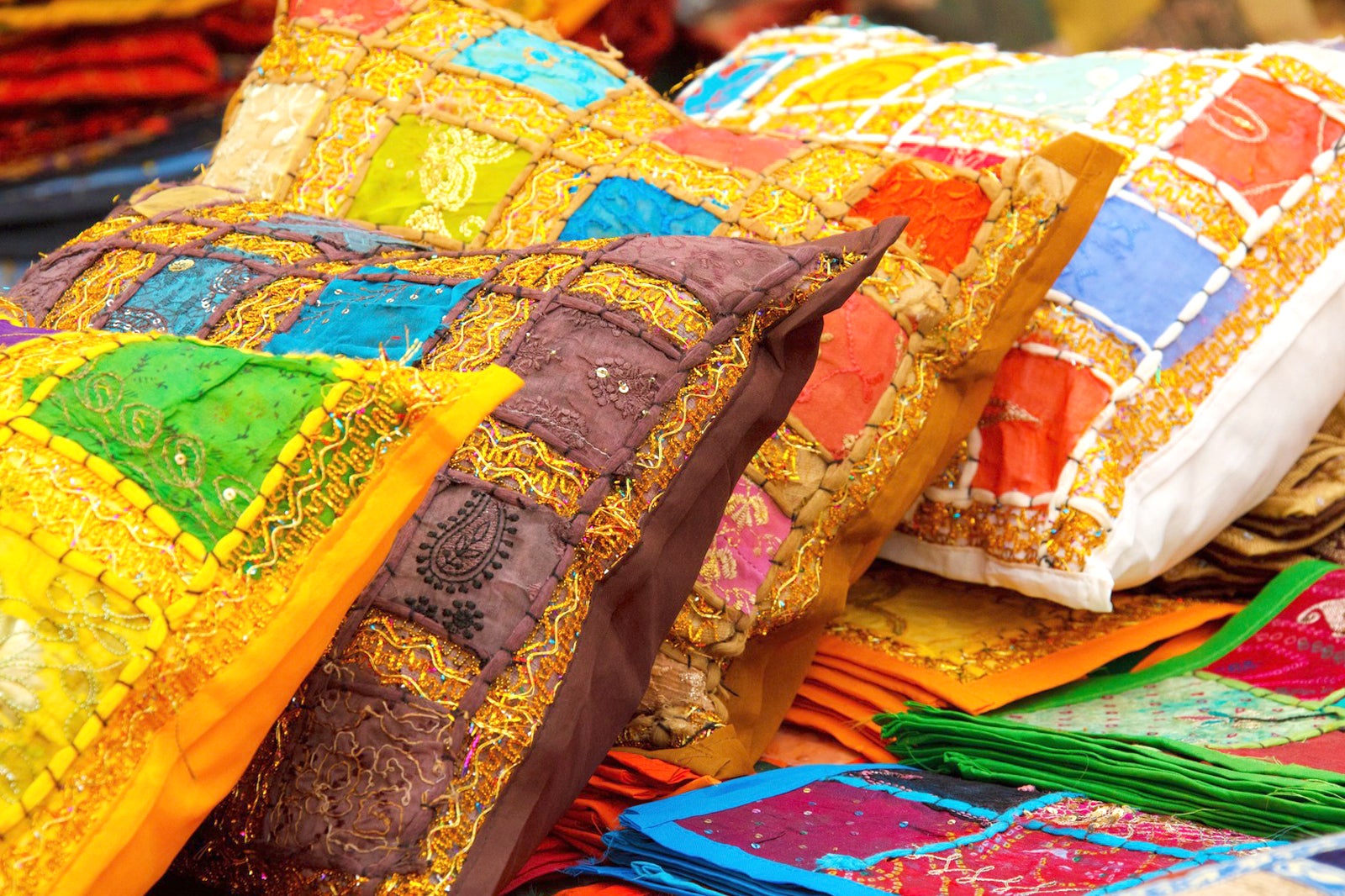 Bungalow Living is a speciality shop and café in Canggu that's good for animal lovers and those with a penchant for homeware in colourful and inspiring designs. While you can enjoy great coffee selections and baked goods at its café, Bungalow Living Gallery lets you browse through its extensive range of home décor items – these range from cushion covers, Afghan pillows, leather clutches, crochets, some music albums and even unique toys for the little ones.
Their dedicated line of products for pet dogs such as toys and bed base cushions are inspired by their own furry poodle-in-residence.
Location: Jalan Pantai Berawa No.35A, Canggu, Badung, Bali 80361, Indonesia
Open: Daily from 9am to 6pm
Phone: +62 (0)361 8446567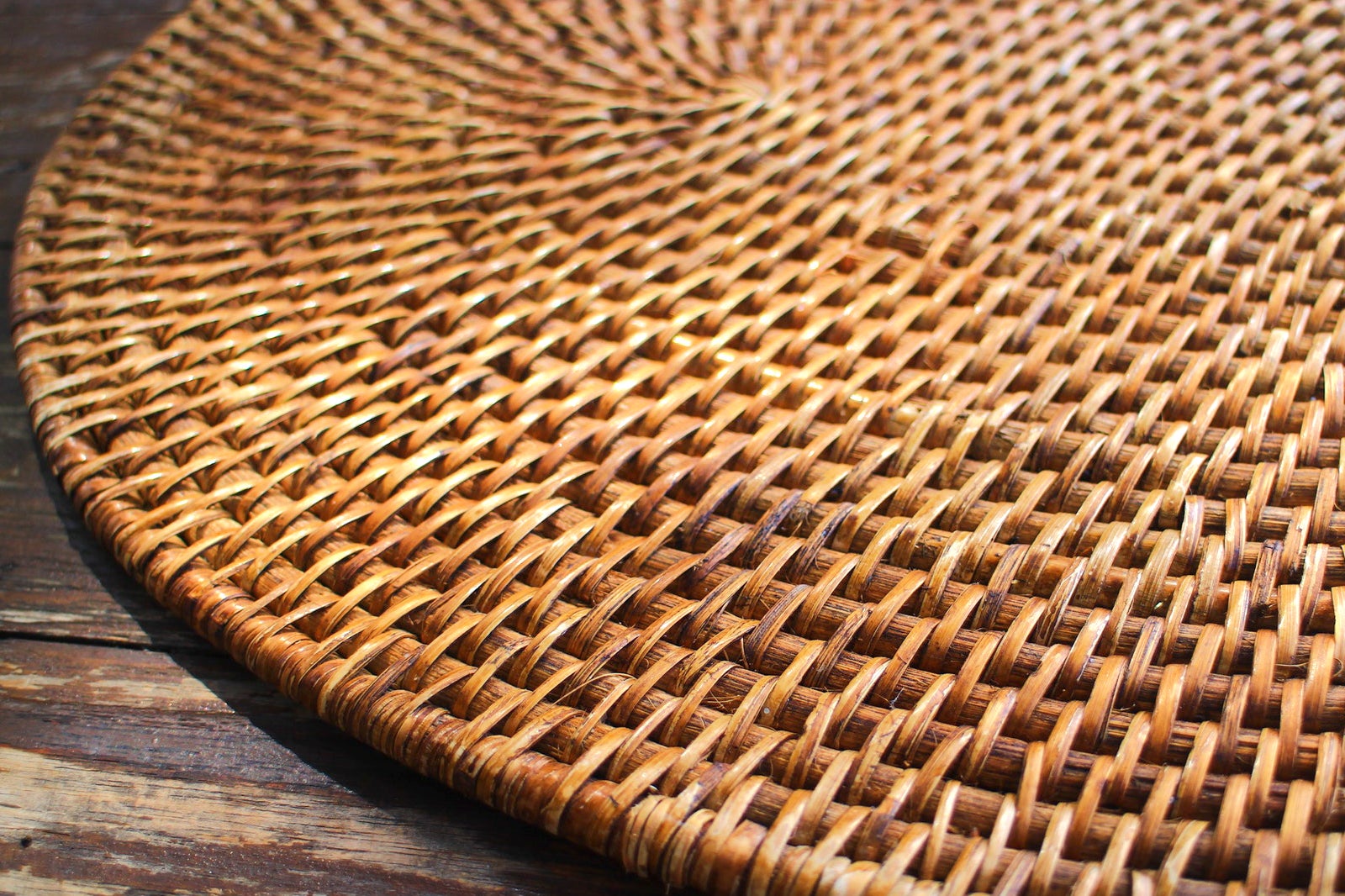 Toko Emporium is a quirky homeware and décor showroom on Jalan Kayu Aya in Seminyak. It's where you can some unique items to help spruce up for your living room and impress visiting guests back home. The collection ranges from intricately carved buffalo horns, artistic mirrors and photo frames, and jewellery pieces that actually look good on any living room table or cabinet.
The items are also made from a wide range of materials such as brass, rattan, resin, wood, and even shells, feathers and bone. Toko Emporium supports local artists and craftspeople, and it stocks almost 100% locally produced items.
Location: Jalan Oberoi No 1, Seminyak, Badung, Bali 80361, Indonesia
Open: Daily from 9am to 8pm
Phone: +62 (0)821 4745 9485