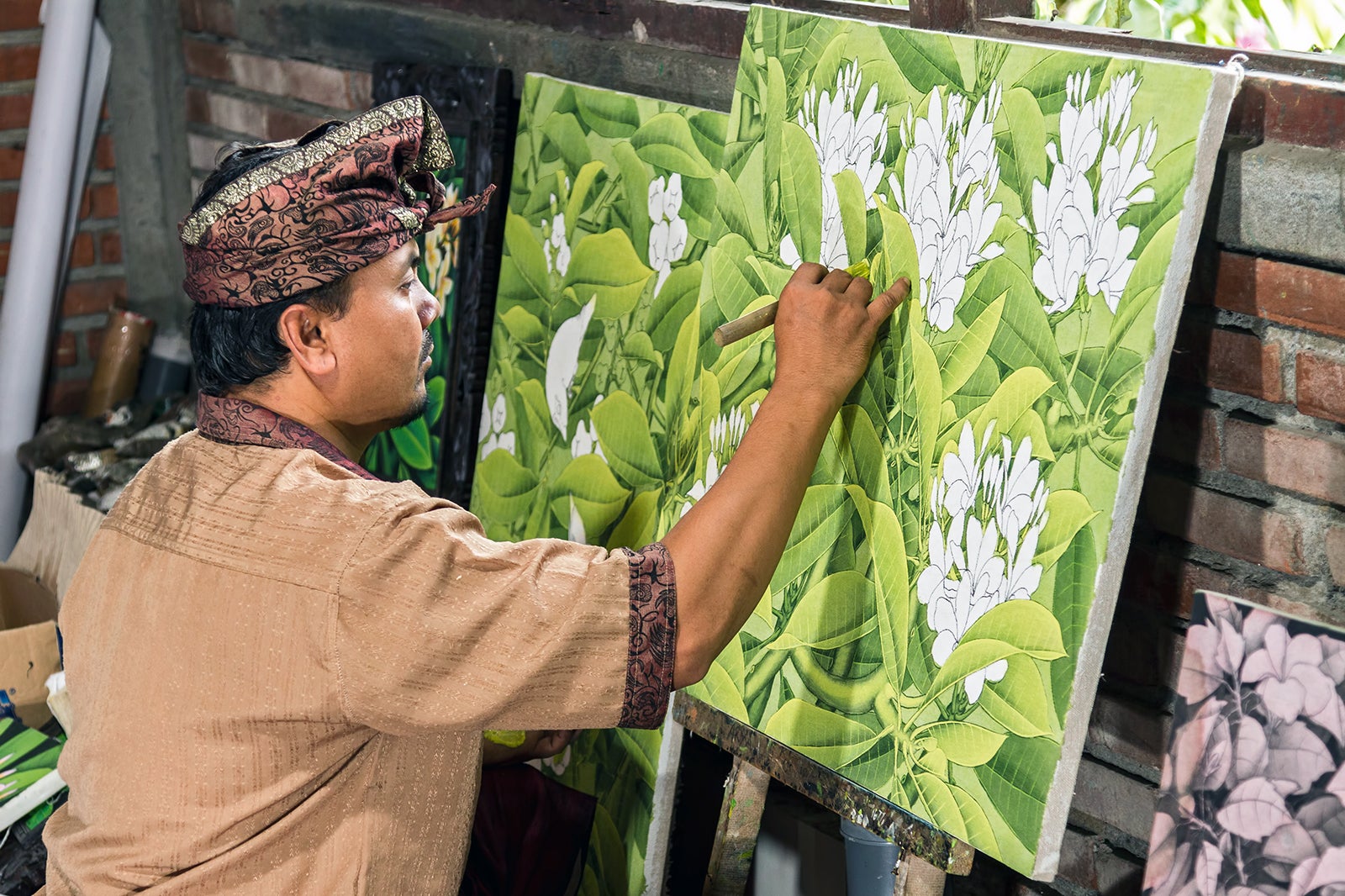 Balinese paintings are known for their different styles and artistic themes. The types of paintings you'll come across at Bali's art shops and art markets range from traditional dye strokes on canvas to quirky artwork using eggshells. Shopping for Balinese paintings can be an eye-opening venture on its own, as you get to delve through the myriad rows of art styles. You should start in Ubud, which is generally considered the artistic and cultural hub of the island. Galleries and art markets elsewhere in Bali often display mass-produced pieces and collections.
Balinese Paintings - one of the highlights of 10 Balinese Souvenirs Your Family Actually Want (Read all about Bali here)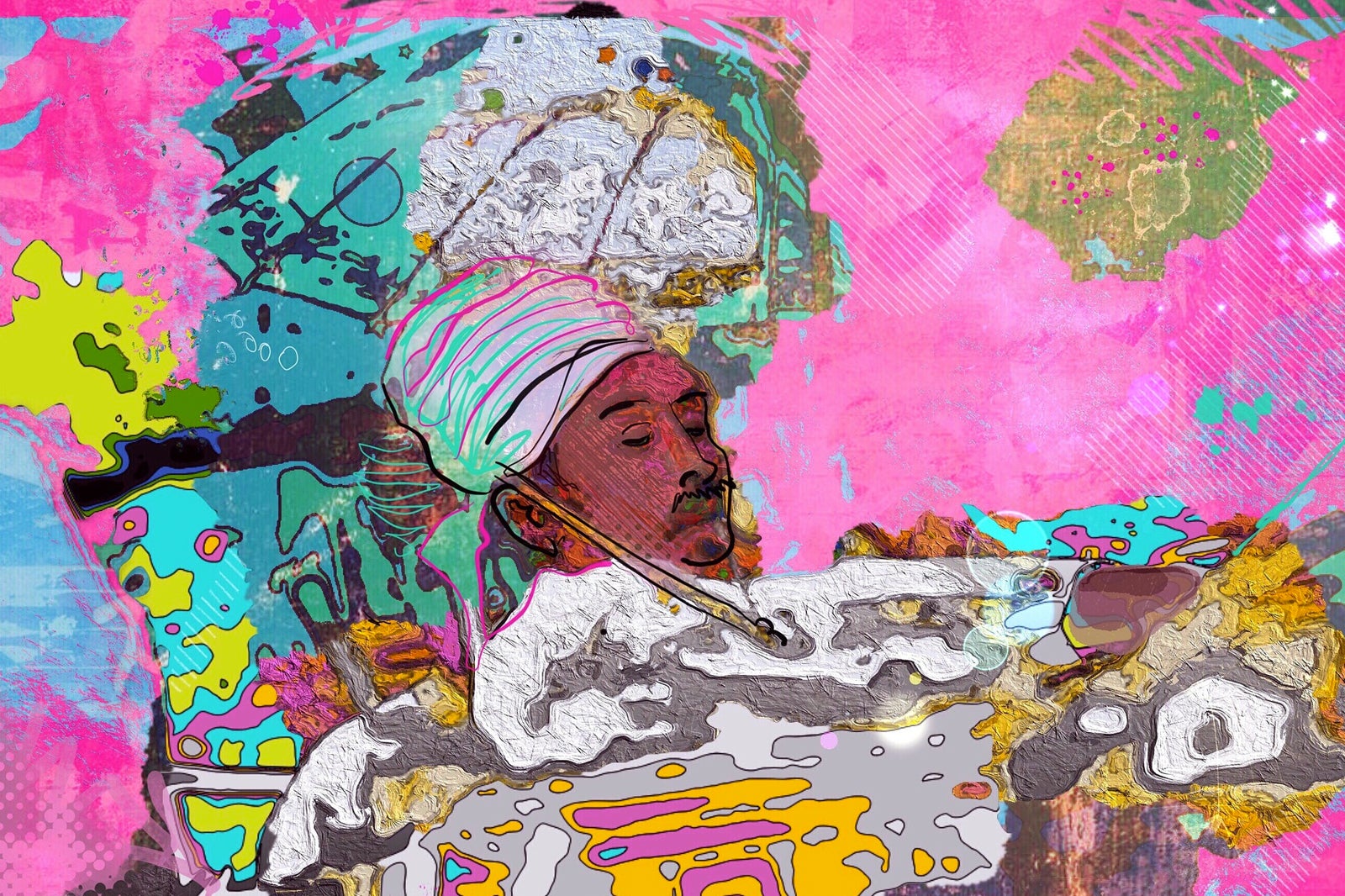 Types of Balinese paintings
Balinese paintings can be classified into classic and modern. Until the 1920s, before the influence of Dutch and international artists living on the island, classical Balinese paintings were known to follow the Kamasan style, named after a village in the Klungkung regency in East Bali. A good example of Kamasan-style paintings can be seen covering the ceilings of the Kertagosa Hall of Justice in the centre of Klungkung, with inspiration drawn from wayang (shadow puppet) figures, depicting episodes from the Ramayana and Mahabharata epics.
Modern paintings emerged after western artists – German painter Walter Spies, Dutch painters Rudolf Bonnet and Arie Smit, and Belgian Adrien-Jean Le Mayeur – offered a European take on the classic Balinese styles. Most of the themes then evolved to depict scenes of Bali's allure as seen through the eyes of travellers, ranging from the island's beautiful natural landscapes, agrarian activities and fishing village scenes.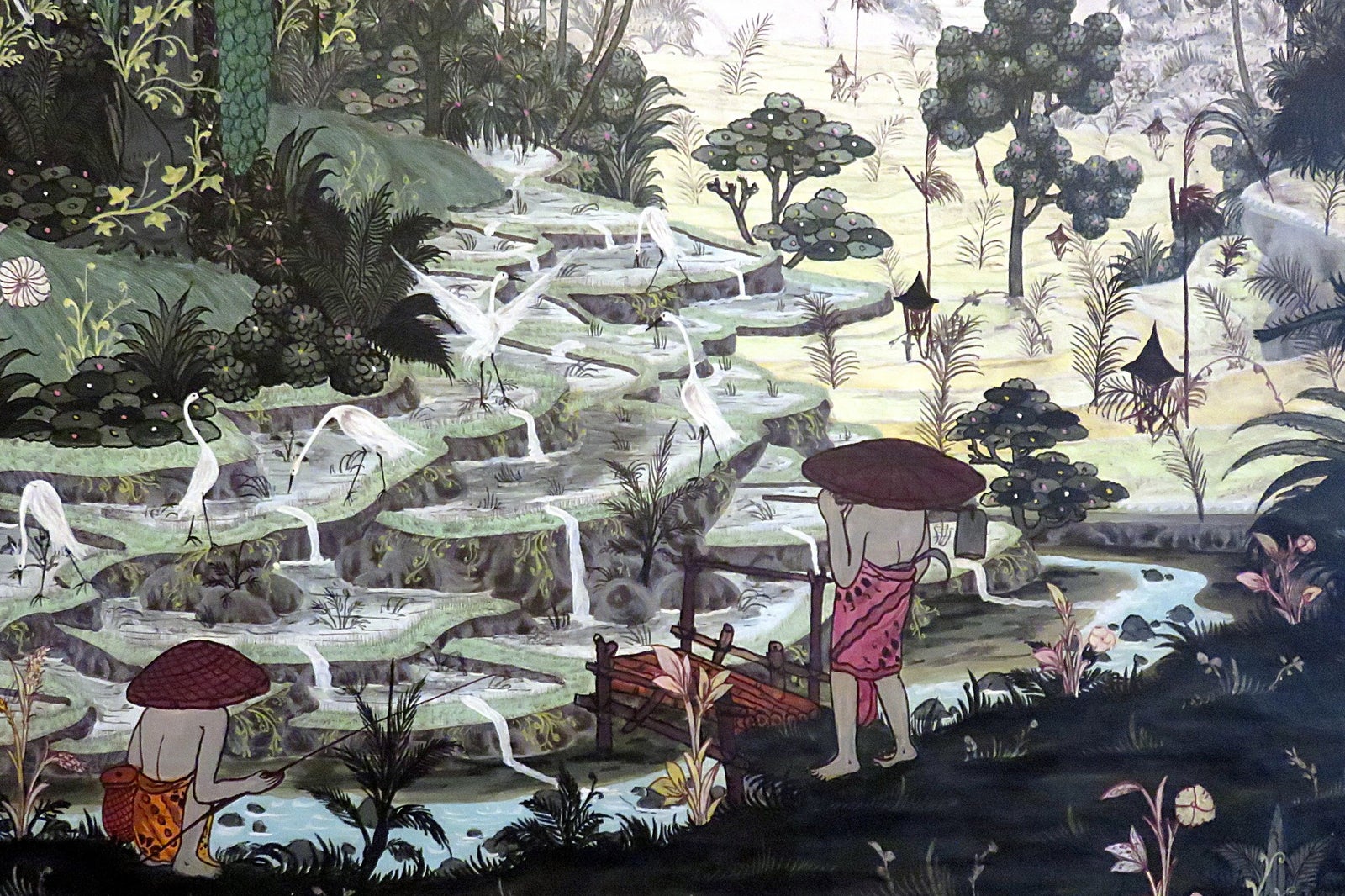 Some modern Balinese paintings are named after their areas – for example, Ubud and Batuan (rural rice fields) and Sanur (fishing village and seascapes). You may also find a Renaissance-like influence in paintings that portray nudes. Balinese artists are known for their creativity, and paintings aren't only bound to the canvas. The village of Batuan, 11 km outside Ubud, is a commune of painters who are famous for their eggshell and seashell paintings, as well as carvings in various styles and sizes.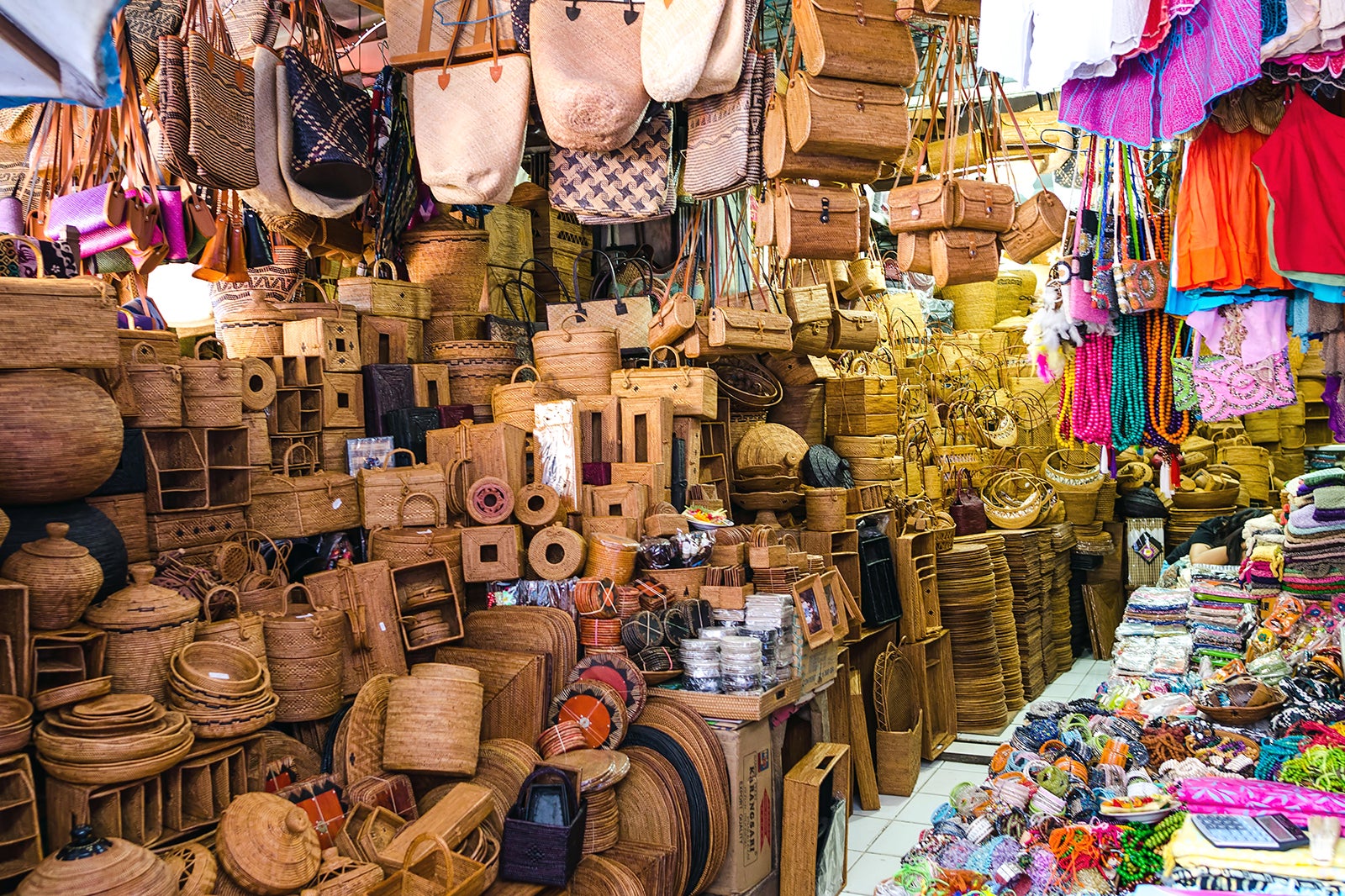 Where to buy Balinese paintings
You can find Balinese paintings at the island's many art markets, especially the Ubud Art Market. You'll need to pass the open-air stalls that sell imitation paintings in replicated styles to find the smaller kiosks lining the market's backstreets. These stalls sell more genuine art and double as workshops and galleries. Artist-owned galleries usually have higher prices, but they are fair considering the quality and authenticity that you get for purchasing a piece of personal artwork.
The best place to shop for egg paintings is none other than the producing village itself. The village of Batuan in Banjar Penida has many households making a living from this traditional art form. You can choose from a wide range of mediums, such as chicken, emu and ostrich eggshells. Most come with pedestals. Just about any type of Balinese painting style is applied to these eggshells, including Kamasan wayang figures and modern caricatures.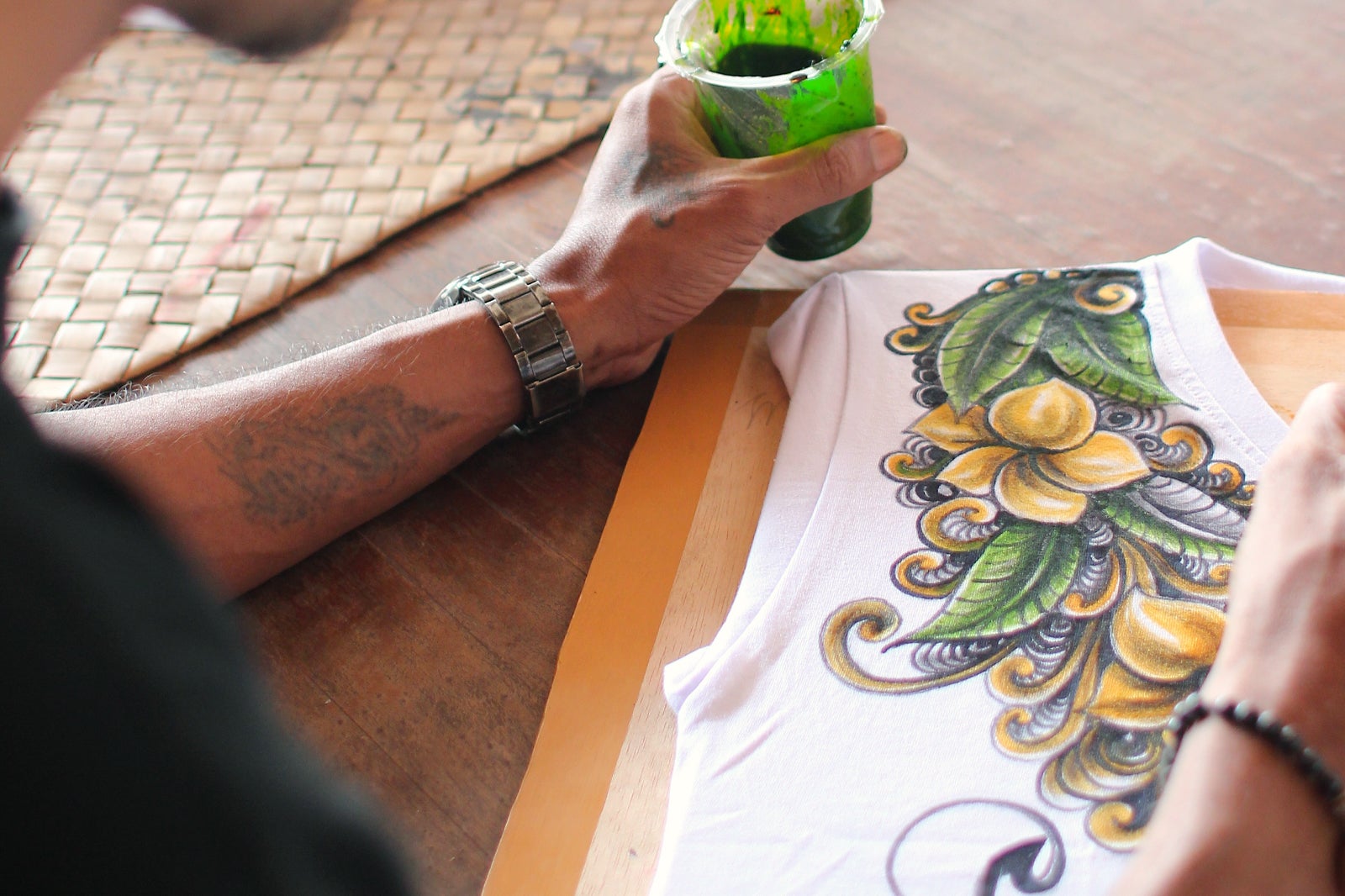 Good to know about Balinese paintings
Most paintings in Bali are sold in elaborate wooden frames for better presentation, but some sellers also sell their paintings as loose leaves or without borders. If your chosen painting is longer than 50 cm, you can have the shopkeeper dismantle it from the frame, roll and tie the canvas for easy transport. Should you decide to buy the frame, inspect the quality of the wood (non-treated wood will usually be confiscated by customs at most international airports) and ensure the frame corners are marked for easy reassembling at home.
Back to top