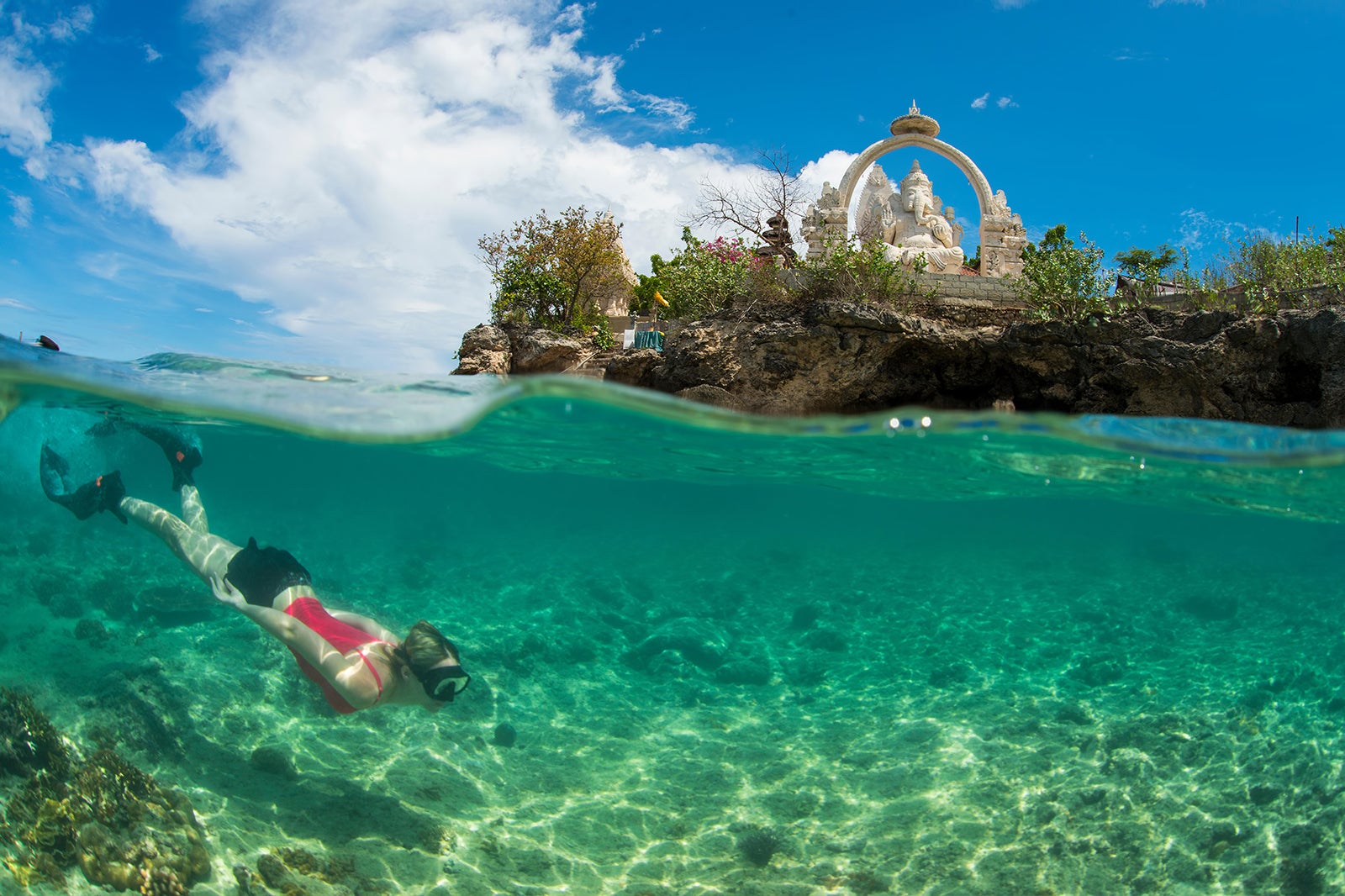 Menjangan Island is part of West Bali National Park. You can cross over to this small island by boat from the port of Labuhan Lalang near Pemuteran Beach in North Bali. The island spans around 38 sq km, with savannahs that are home to the rare Javan rusa deer (called menjangan in the local tongue and which gave the island its name).
Down at the coastline, calm waters and coral gardens teeming with marine life offer diving and snorkelling with excellent visibility year round.
Menjangan Island in Bali - one of the highlights of 39 Best Things to Do in Buleleng (North Bali) and 5 Best Dive Sites in Bali (Read all about Bali here)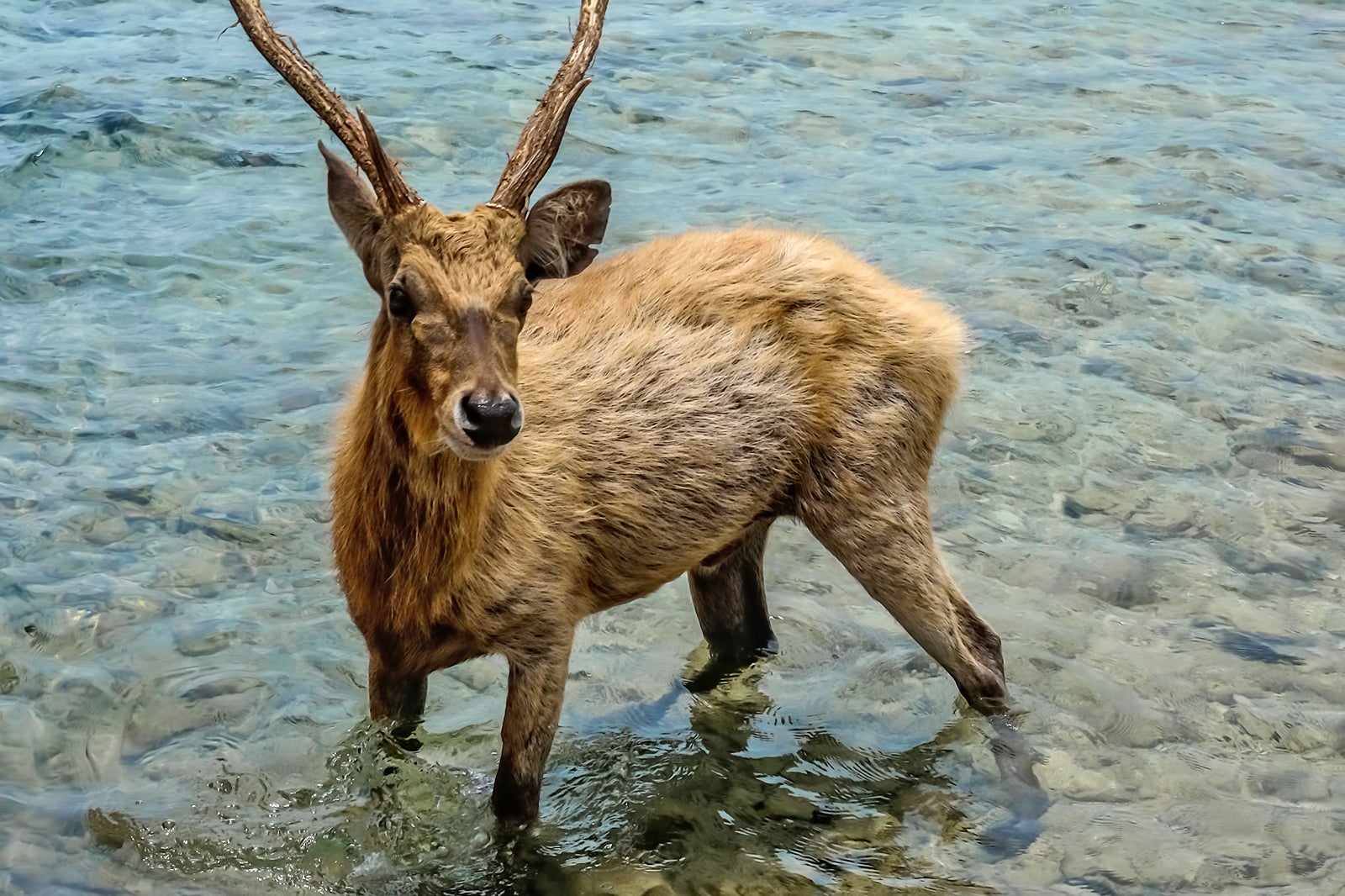 To visit Menjangan Island, you'll often need a permit and a park guide, which can be arranged with most tour operators or hotels in the Pemuteran Beach area. You can also obtain them at the park office in Labuhan Lalang.
Besides the island's pristine nature, you can also admire Menjangan's collection of shrines, including Segara Giri Dharma Kencana Temple with its towering seaward-facing Ganesh statue on its hilly north-eastern shore. It's roughly a 3-hour drive north from Kuta, but worth the journey for a real taste of Balinese nature.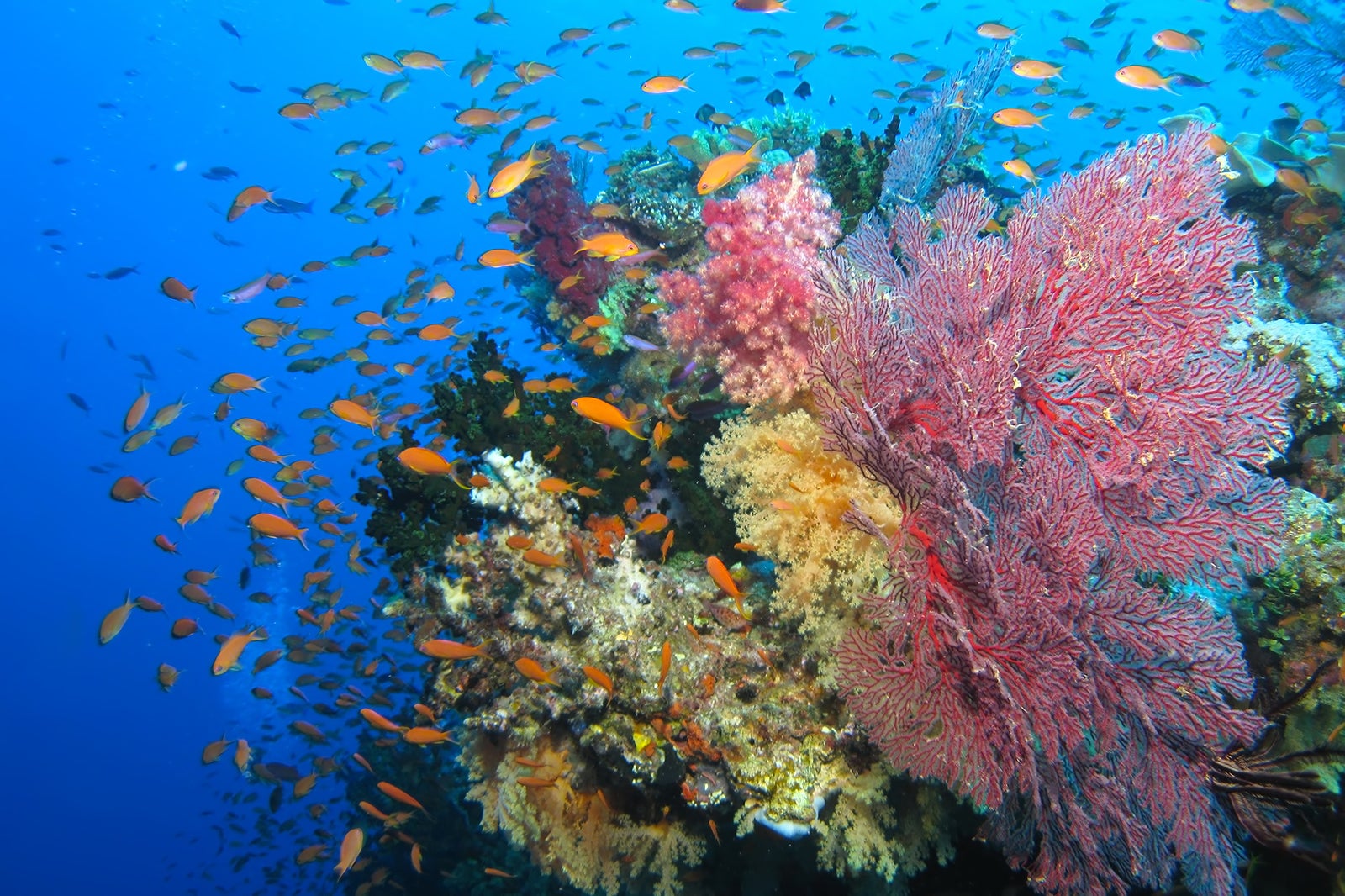 Menjangan Island in Bali
Location: Sumber Klampok, Gerokgak, Buleleng, Bali, Indonesia
Back to top