Pandawa Beach is one of the many hidden beaches of Bali. Located on the island's southern Bukit Peninsula, the 1-km-long coastal stretch is about 8 km south of the main hub of the BTDC complex in Nusa Dua.
Hidden behind large carved limestone cliffs that reveal wide views to the Indian Ocean, Pandawa Beach has impressive terrain and manmade limestone features that serve as a one-of-a-kind welcome into this coastal area.
Pandawa Beach in Bali - one of the highlights of 15 Best Things to Do in Nusa Dua and 10 Secret Beaches on Bali's Southern Tip (Read all about Bali here)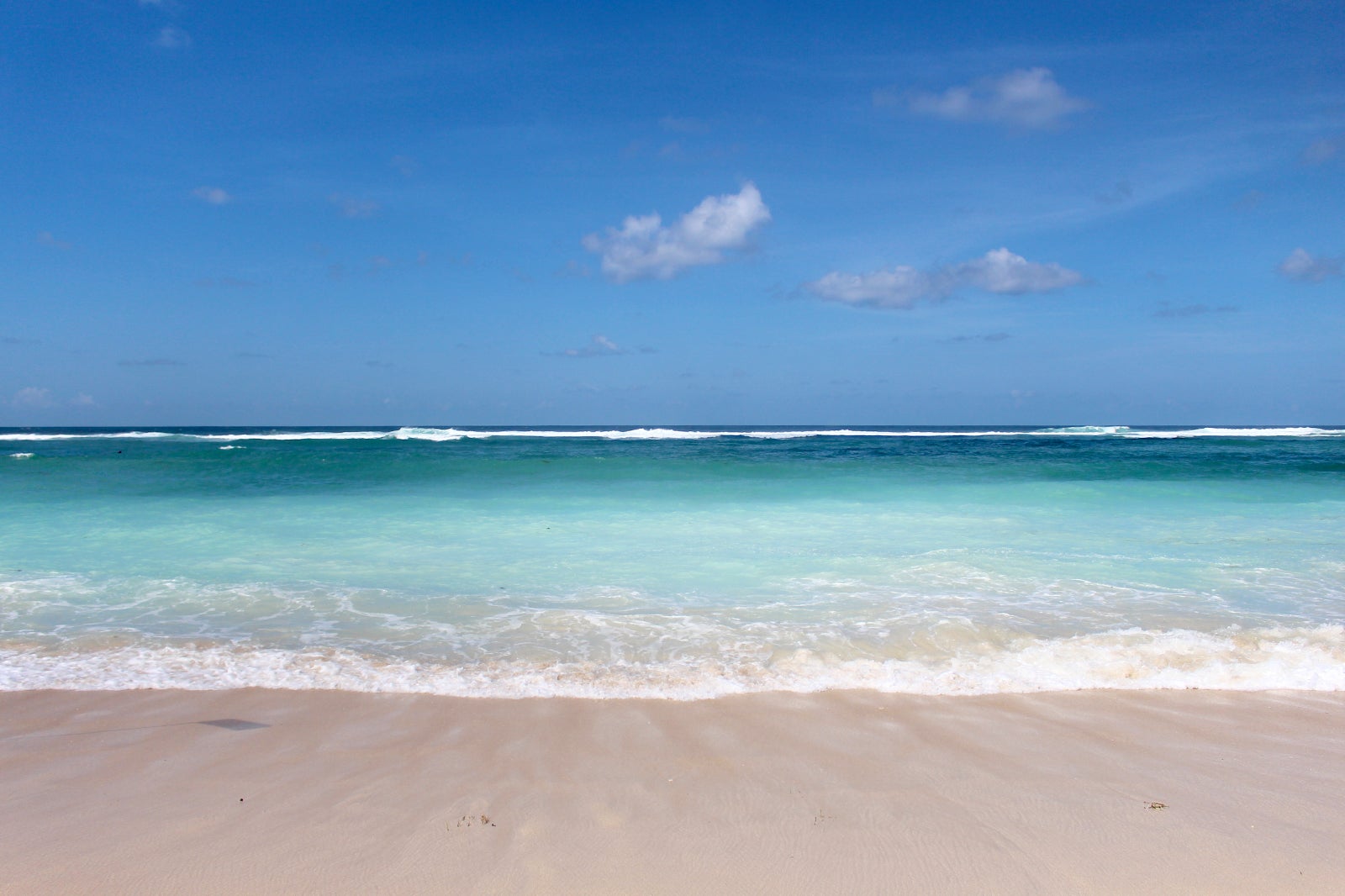 How to get to Pandawa Beach
Huge cliffs were cut through to make way for its winding and smooth asphalt roads which lead down to the beach. The sides remained as high walls, while the ocean-facing cliffs midway down the slope feature deeply carved arches installed with large statues. They each depict the hero characters from the Mahabharata epic, known as Pandawa Lima or the '5 Pandawas', which is also where the beach got its name from.
There are 6 white stone statues draped in colourful Balinese waistcloths, namely Dewi Kunti, the mother figure from the epic, and the 5 heroes – Dharmawangsa (also known by the name Yudhistira), Bima, Arjuna, Nakula and Sahadewa.
A single empty arch seems to make way for another planned character, either the heroes' father, Pandu, or his 2nd wife, Madri. You can have great photo opportunities here, both against the sculptures and to the distant horizon and the stretch of Pandawa Beach 250 metres down from this vantage point.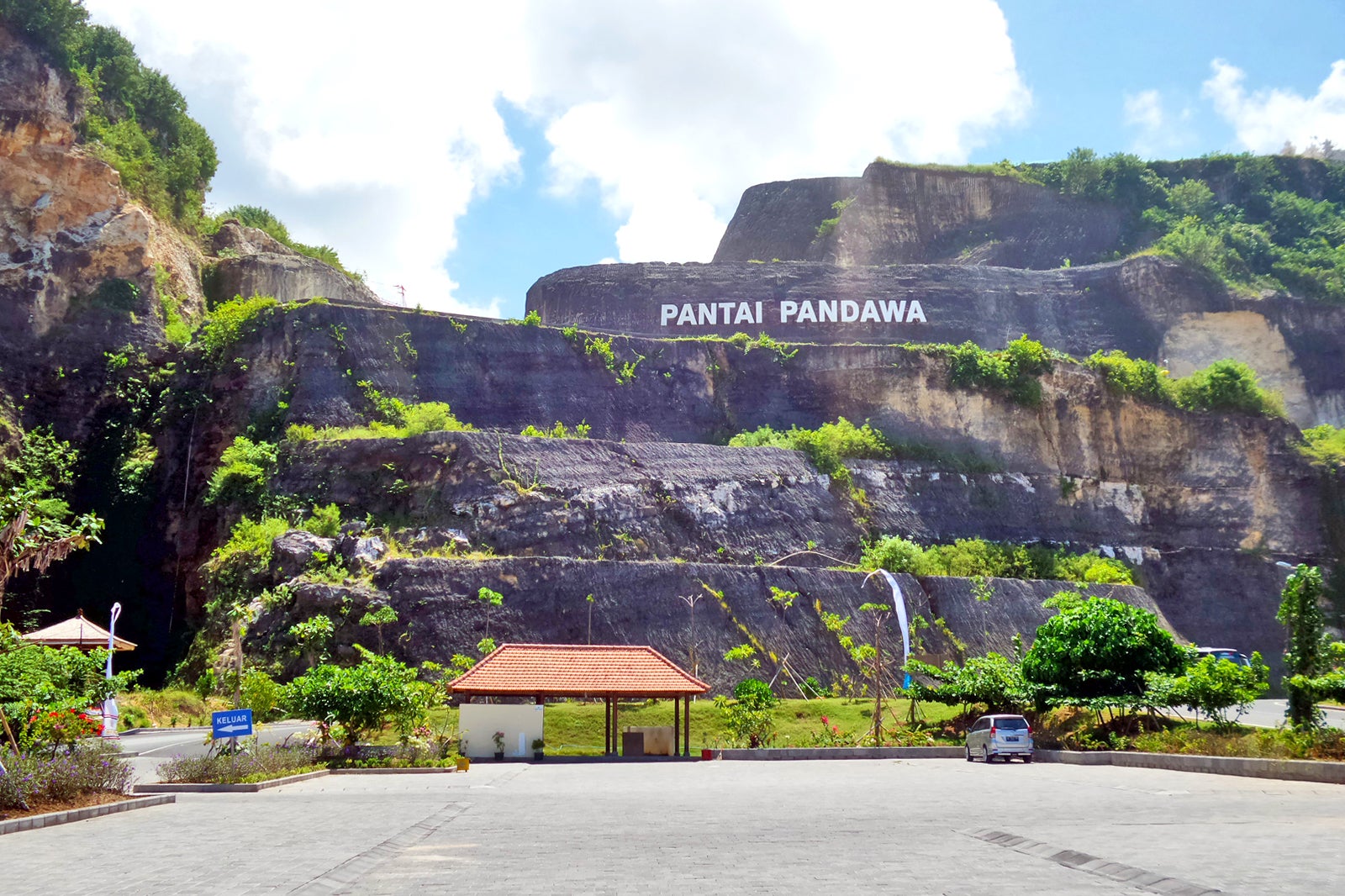 The road from here branches in 2 directions toward different sections of Pandawa Beach. The eastern part has local stalls selling snacks and refreshments, and parasol-shaded sun beds lining the coast. This area is a little rugged due to the large rocks along the sand, most likely rubble from prior road constructions through the cliffs.
The western counterpart has a cleaner (and longer) stretch of sand, with various water sport activities and gear rentals, as well as cafes and stalls serving a wide range of cuisines, from grilled seafood and local cuisine to sandwiches and burgers.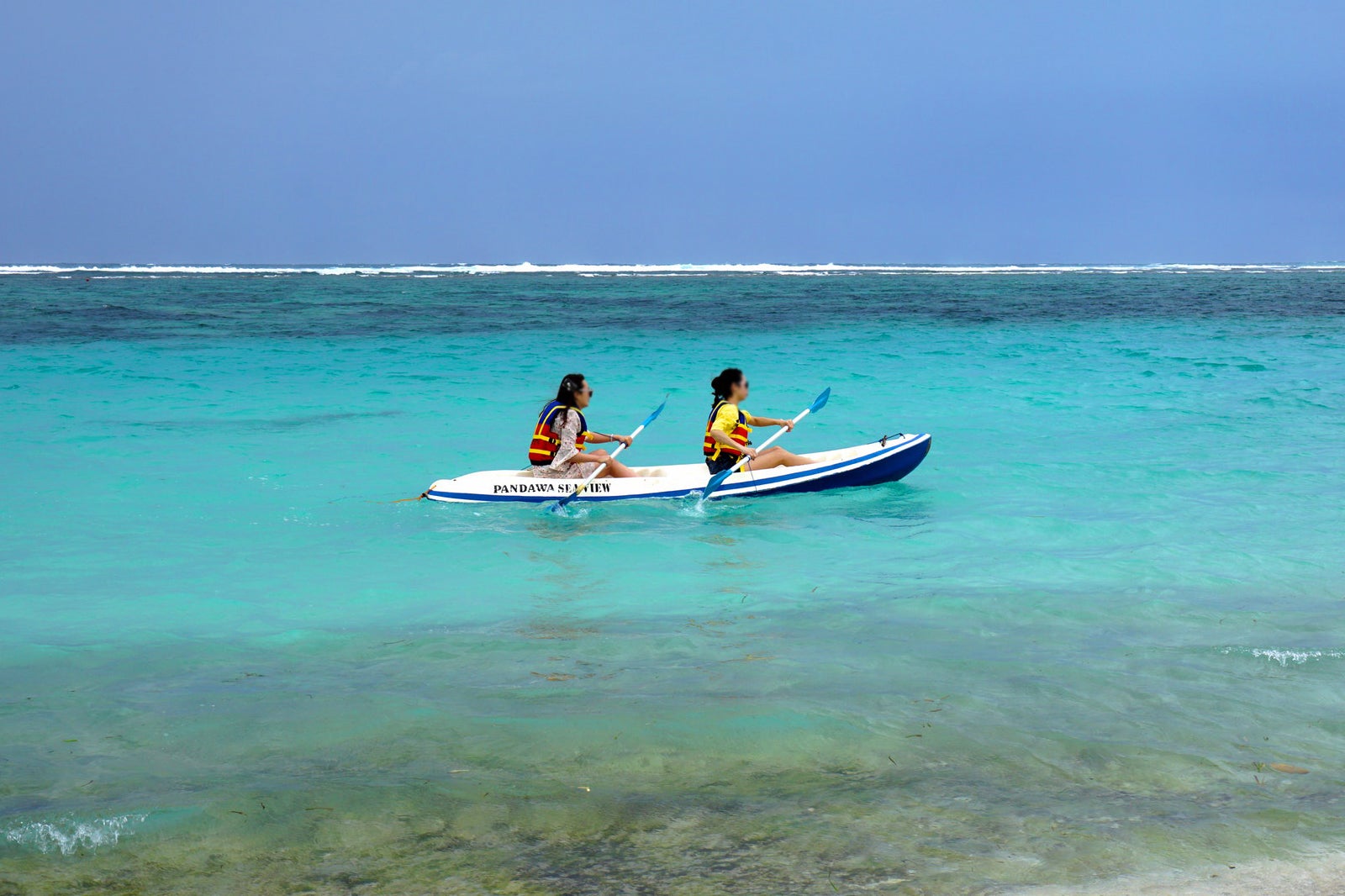 What to do at Pandawa Beach
The water at Pandawa Beach is an exotic combination of blue and green, as local seaweed farmers still tend to their patches along these coasts. On clear days with mild winds, it is a nice place for swimming.
You can hire a sea kayak, wear some life vests, and paddle out for fun, and even grab a surfboard to catch a wave beyond the reef breaks. Swells are usually consistent with the strongest southern ocean currents moving out in unpredictable directions, so it is strictly for advanced surfers.

Pandawa Beach in Bali
Location: Pantai Pandawa, Bali, Indonesia
Back to top