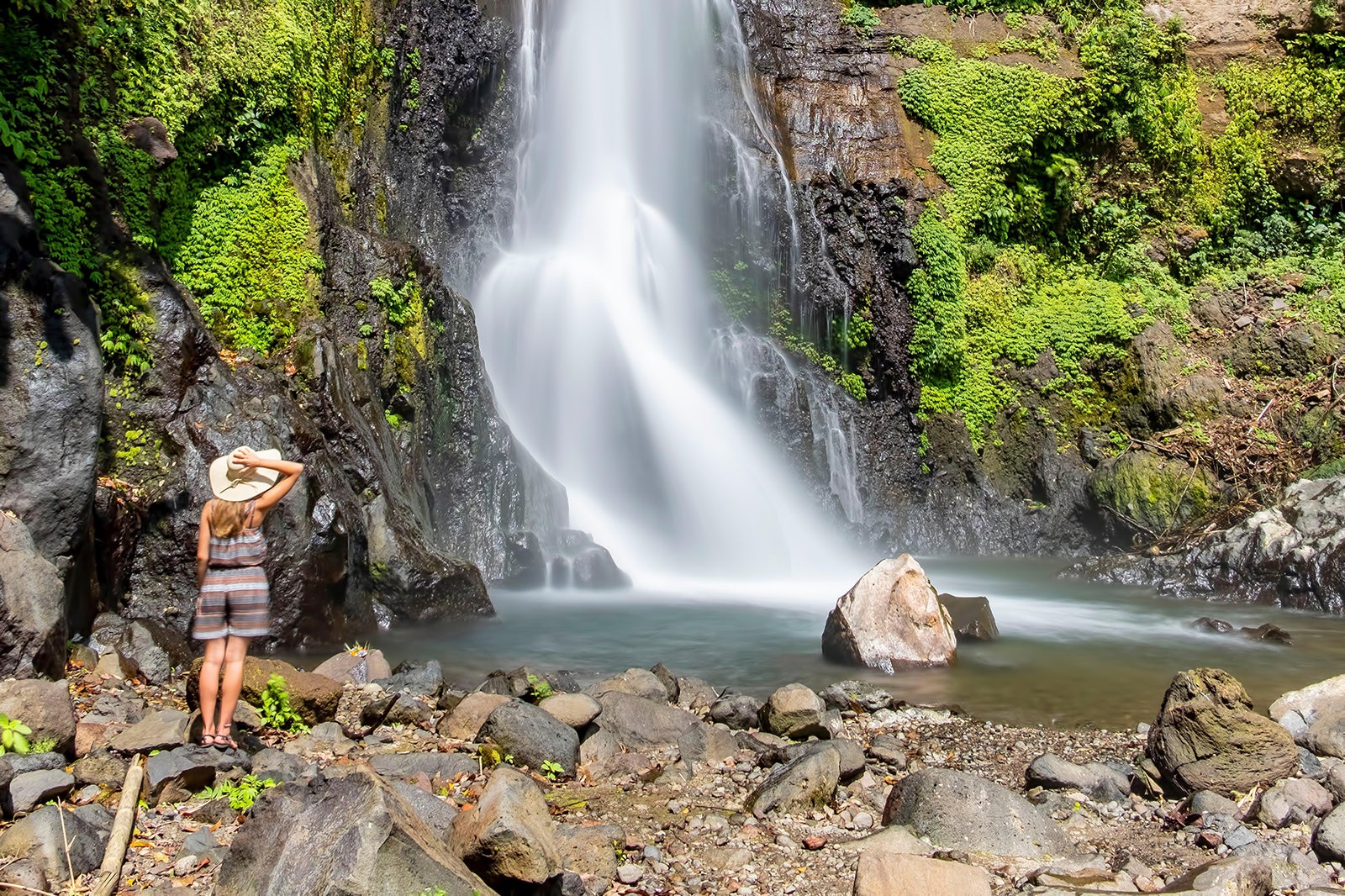 Singsing Waterfall is one of North Bali's hidden treasures and is a great option for those looking for a nature adventure while staying in Lovina or the capital of Singaraja. The waterfall is located up in the forested hills of the Cempaga village in Banjar, some 50 km west of the town hub and main beach resort area.
Its name roughly translates to 'daybreak waterfall'. Although not very high or large when compared to other popular waterfalls found throughout Bali's central highlands, the whole site of Singsing Waterfall offers a pleasant retreat. The best time to go is during the wet season (October through April) when the waterfall pours into a rocky pool.
Singsing Waterfall in North Bali - one of the highlights of 22 Best Waterfalls in Bali and 39 Best Things to Do in Buleleng (North Bali) (Read all about Bali here)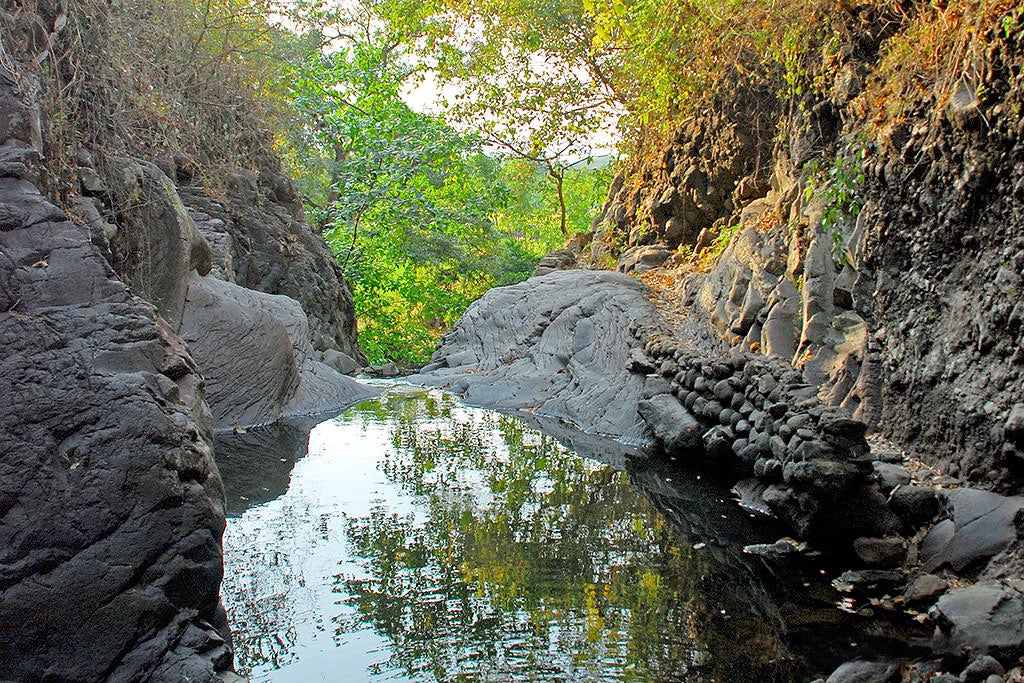 Good to know about Singsing Waterfall
When the dry season takes over, Singsing waterfall may erratically reduce to trickles. Even so, its upper creek still offers a unique setting with its pools, with dark and smooth-textured cliff faces on both sides. Birdsong and nature sounds against the drops and trickles of the pools add to the soothing experience at this hidden sanctuary.
Reaching the site requires a 20-minute trek, starting from the rural neighbourhood and along a moderate forest trail. Additionally, a narrow trail over the waterfall leads to a spacious upper creek with lava stone pools that you can also soak in. After heading back to the starting point, you'll find local warung food stalls selling cold drinks and snacks.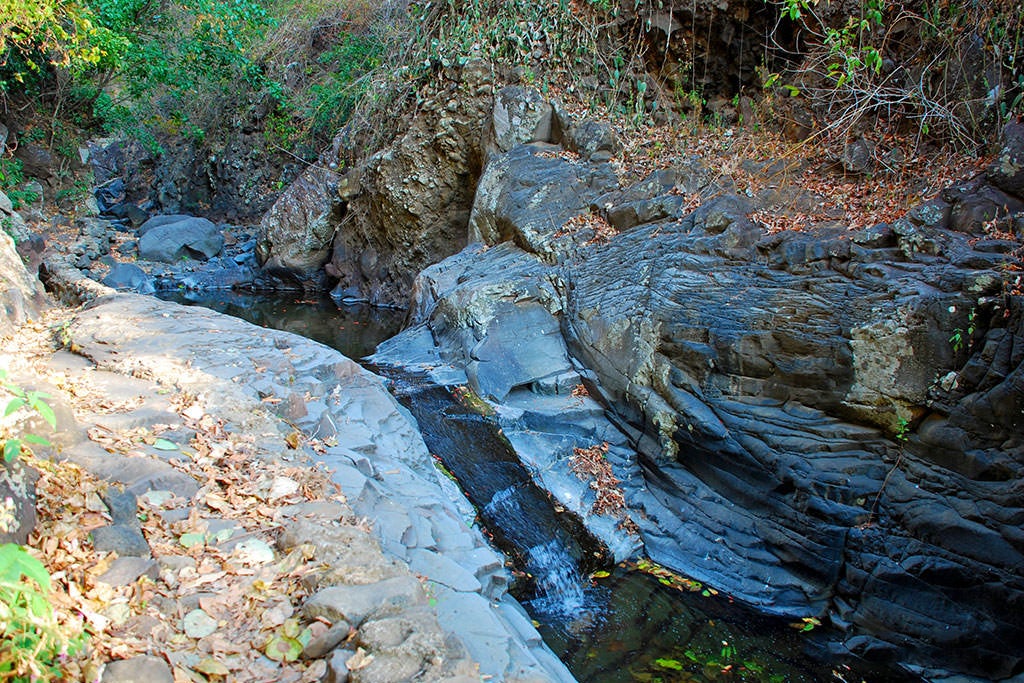 Singsing Waterfall in North Bali
Location: Jalan Air Terjun Singsing, Tigawasa, Banjar, Buleleng, Bali 81152, Indonesia
Back to top