3 Best Tours in Buleleng (North Bali)
North Bali Tours and Excursions
These best tours in North Bali include great journeys that let you experience and discover some of the highlights of Bali's northcentral highland region. If beautiful vistas and cool mountain atmospheres are what you seek, you can check out these top picks of North Bali tours available.
These tours and excursions include visits to the popular black-sand beach of Lovina and its town of Singaraja, with stops in verdant valleys where magnificent 'hidden' waterfalls await your discovery. Some include stops at Bali's traditional fresh market in Bedugul, where you can browse over the colourful variety of locally harvested tropical fruits and flowers.
1
Bedugul and Singaraja full-day tour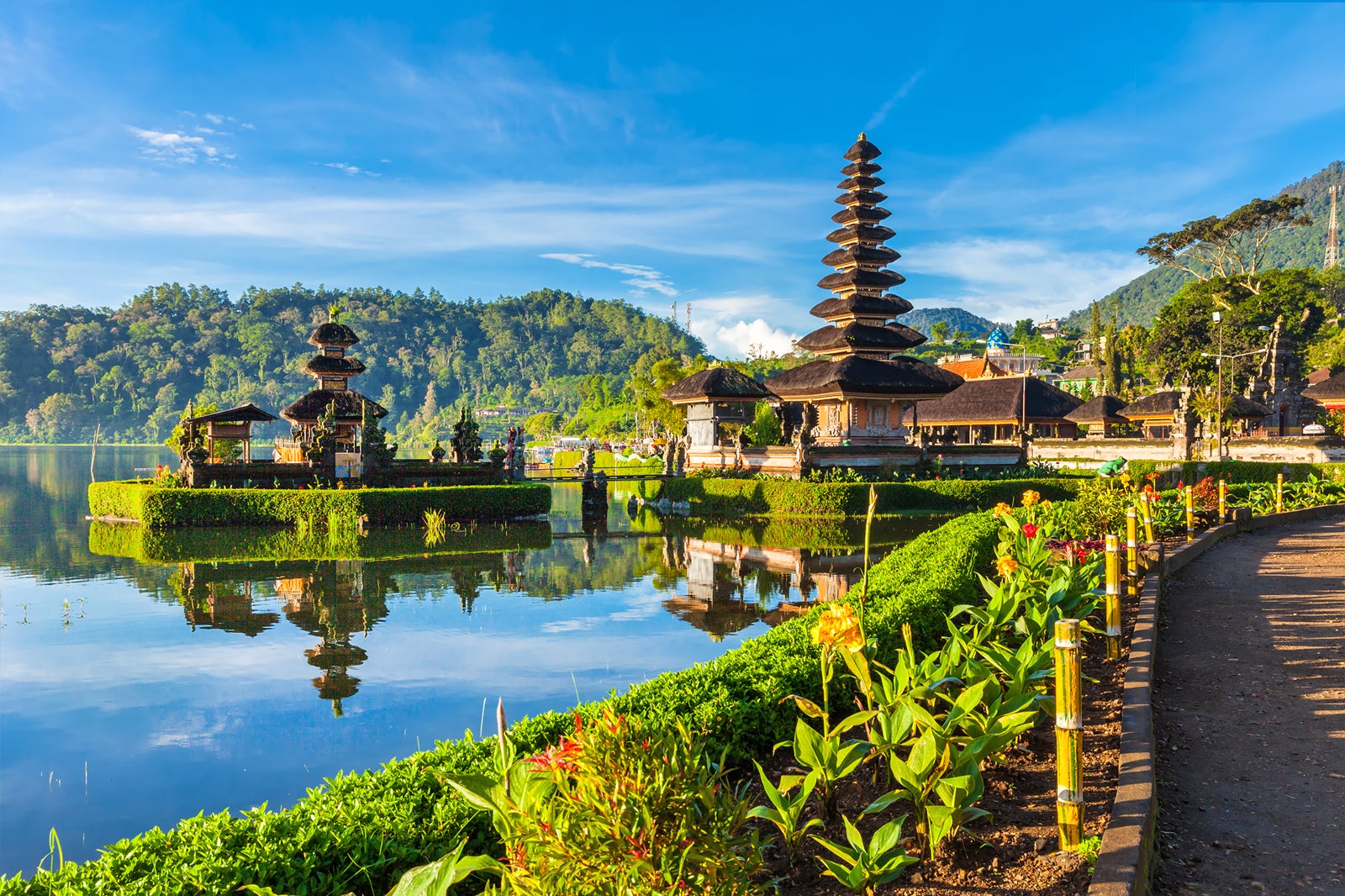 If you're looking forward to enjoying most of the highlights that the island's northcentral region has to offer, then this tour is a great option. It takes you to the highlands of Bedugul, home of the magnificent Ulun Danu Beratan lakeside temple on the shores of Beratan Lake, and to the adjacent Eka Karya Botanical Gardens.
Further up from here, you'll be taken to the north to the coast of Singaraja and the black-sand beach of Lovina, with a stop at the beautiful waterfalls of Gitgit. Another included stop is the Candikuning market where you can take in the colourful displays of fresh fruits and flowers. This tour lasts about 9.5 hours.
2
Private Bedugul and Tanah Lot tour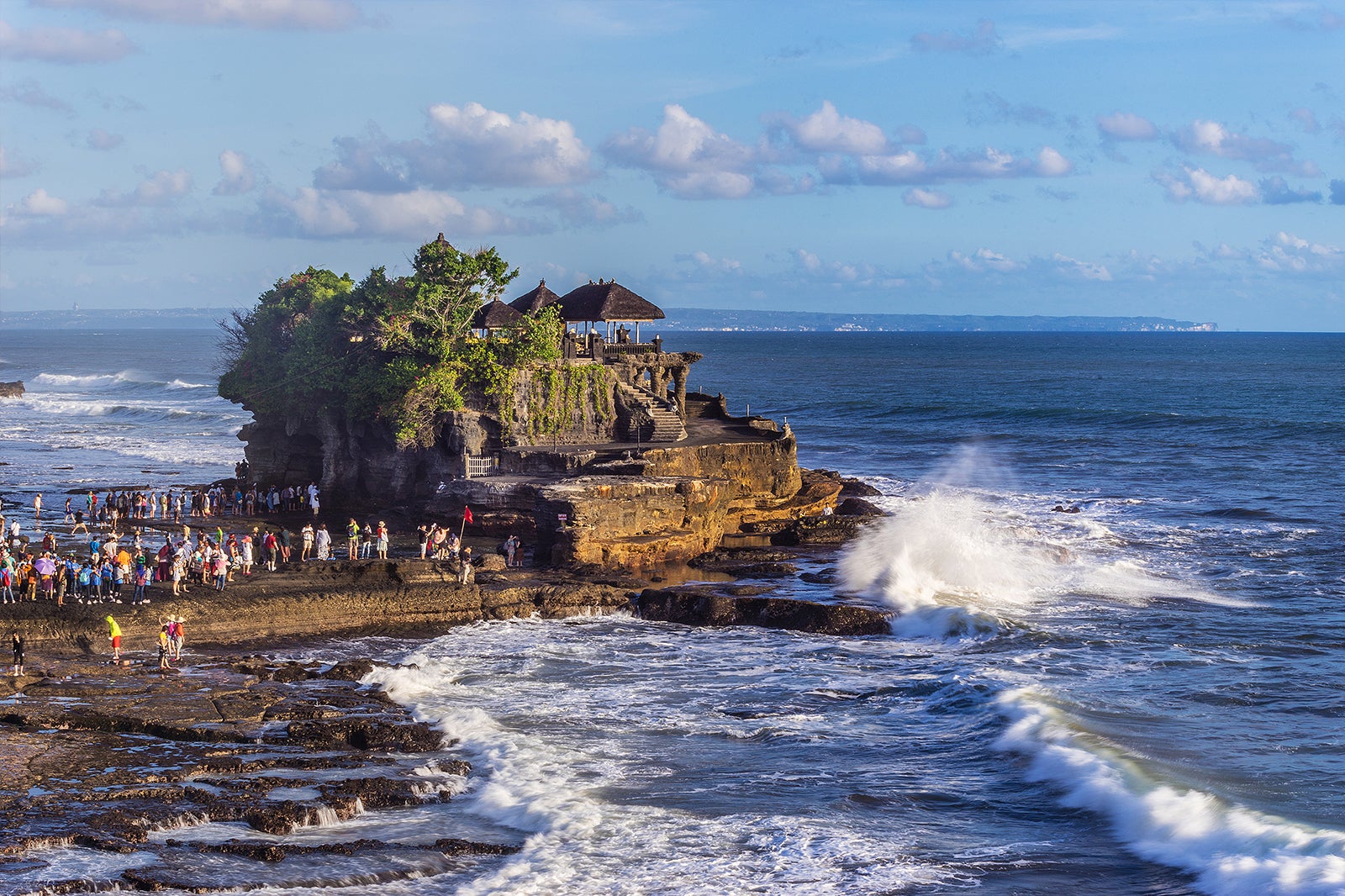 Expand your horizons at Bali's ancient and sacred sites with this tour. The private tour takes you to visit a legacy of the Mengwi kingdom with the main landmark of Taman Ayun temple, where you can learn about its history while admiring the unique temple complex layout and scenic manicured garden surroundings.
You'll also visit another of Bali's most photographed temples – the Ulun Danu Beratan lakeside temple up north in the Bedugul highlands, as well as the iconic Tanah Lot sea temple on the island's west coast, near sunset, which is the ideal time for framing your picture postcard shots. Allow 8.5 hours for this tour.
3
Private full-day island tour in a classic Volkswagen 181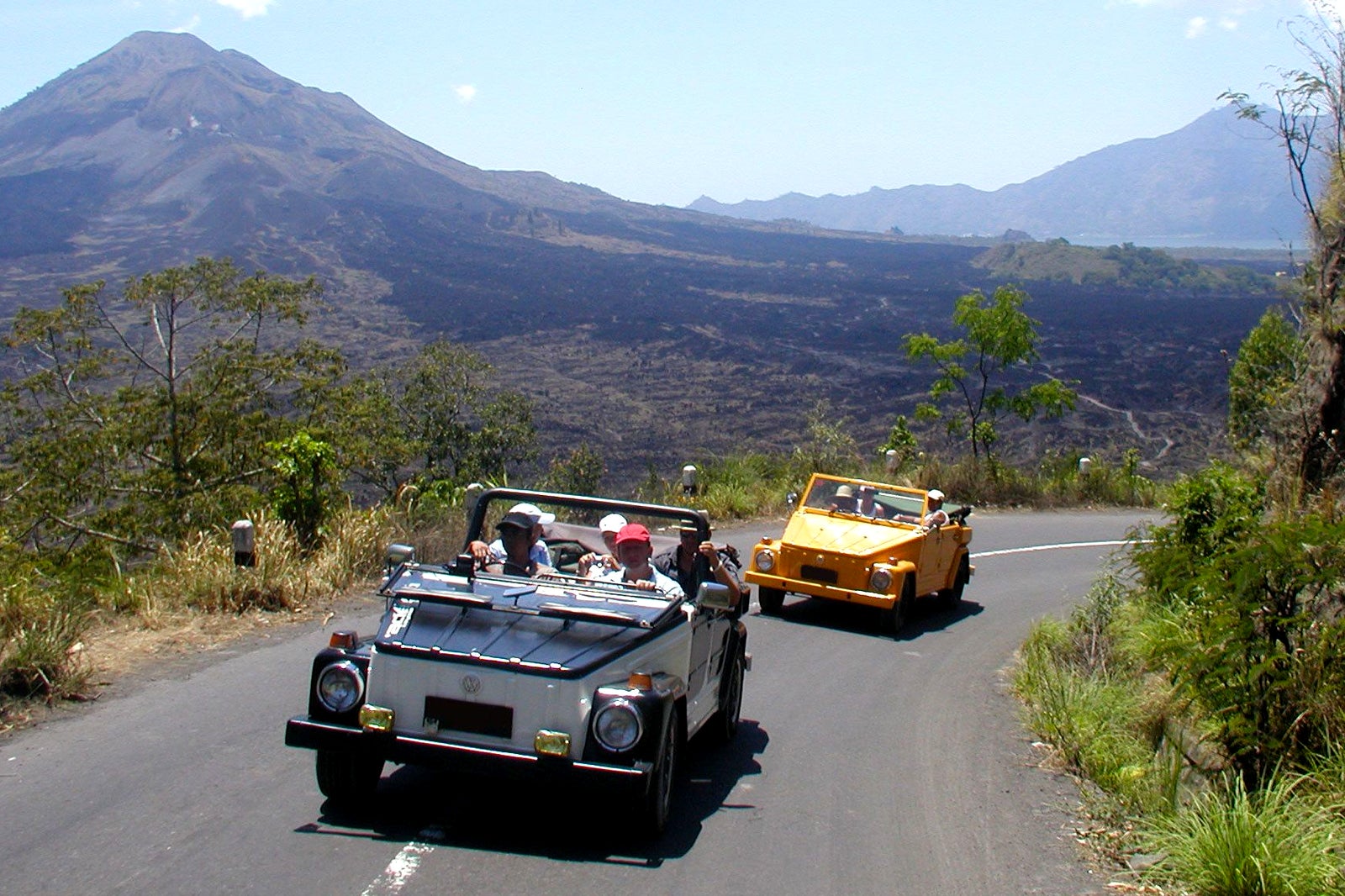 Explore the island in style, while riding with wind-in-your-hair moments in rugged Volkswagen Type 181 convertibles, and with a knowledgeable driver/guide to lead you through the journey. There are 3 routes that you can choose from, one being in the island's western region to see the beautiful Taman Ayun temple, with its multi-tiered roofs, surrounding tropical gardens and carp-filled lotus ponds.
Pass by quaint countryside and small villages along the way to Beratan Lake, with the charming temple of Ulun Danu at its side as the main subject for your cameras. Stop for lunch in Munduk, a peaceful mountain village, before a coffee break at a plantation site in the scenic rice paddy-field region of Belimbing village. Allow up to 9 hours for the journey.
Back to top