11 Best Places to Go Shopping in Legian
Where to Shop and What to Buy in Legian
Legian is one of Bali's most popular beach resort areas where you're also spoilt with rows of small shops lining its streets. Local souvenir shops and art markets offer a good variety of trinkets and brightly coloured tropical wear. Fashion boutiques line the main Jalan Legian route – a recommended starting point is at the junction of Jalan Melasti, where you'll also find Mertanadi Art Market.
The main street is best explored on foot – you'll easily find yourself popping into one shop after another, each with different sets of items and price tags. Most items aren't tagged, so be prepared to put your bargaining skills to the test. Below are among the best places to shop 'til you drop in Legian.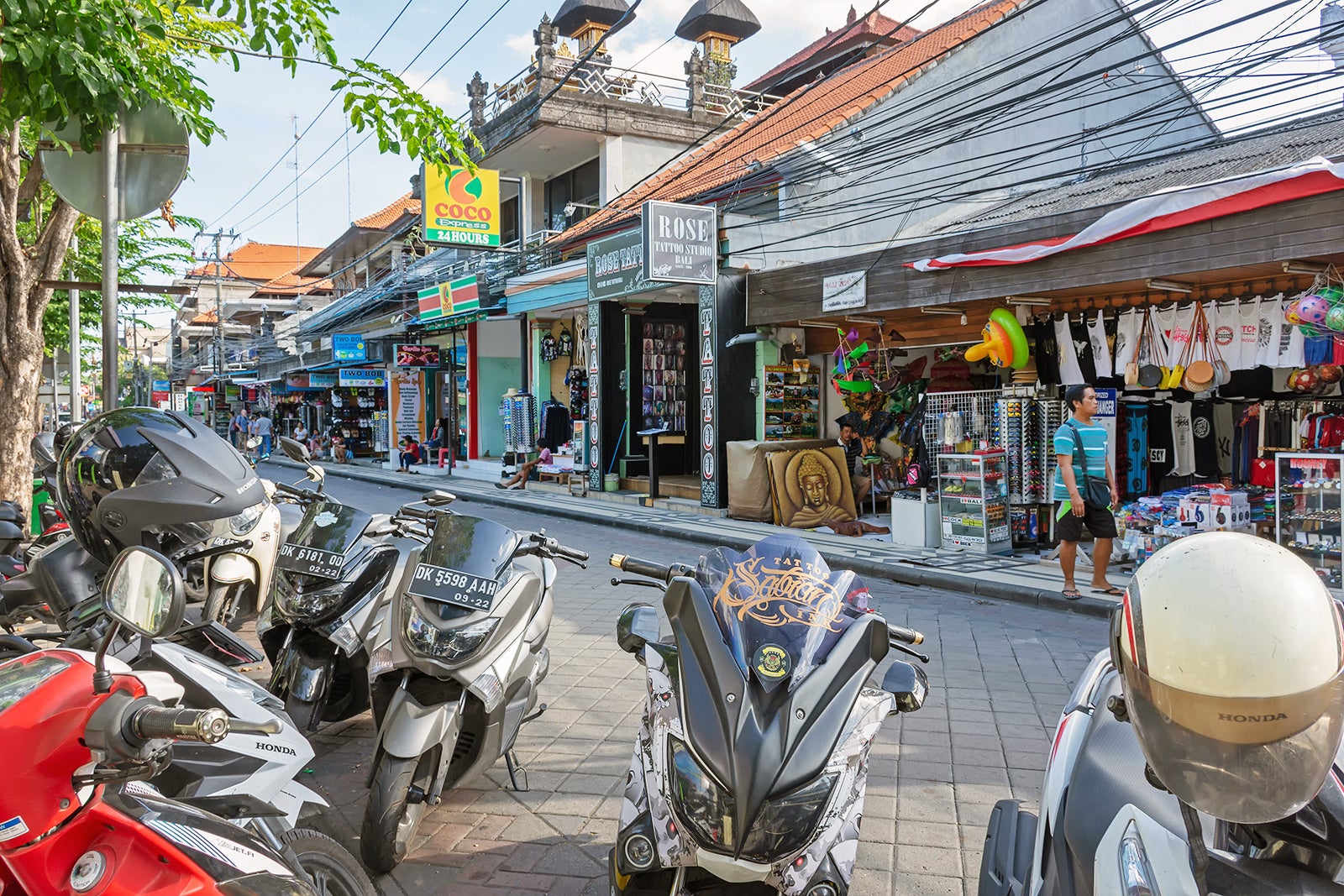 Jalan Legian is the primary walking street of Legian, the second most popular beach resort area after Kuta. It's lined with a huge variety of shops, bars, hotels and clubs. In fact, the street forms a long stretch connecting Kuta and Seminyak.
Several alleys and side streets, including Poppies Lane (I and II) and Jalan Sahadewa (nicknamed 'Garlic Lane') branch off to the beach from this one-way street that runs north to south. Both sides feature footpaths making Jalan Raya Legian, as it's referred to by locals, or 'Downtown Legian' by regular holidaymakers, a great walk for both shoppers by day, and night owls after sunset.
Read more
Location: Jalan Raya Legian, Badung, Bali 80361 Indonesia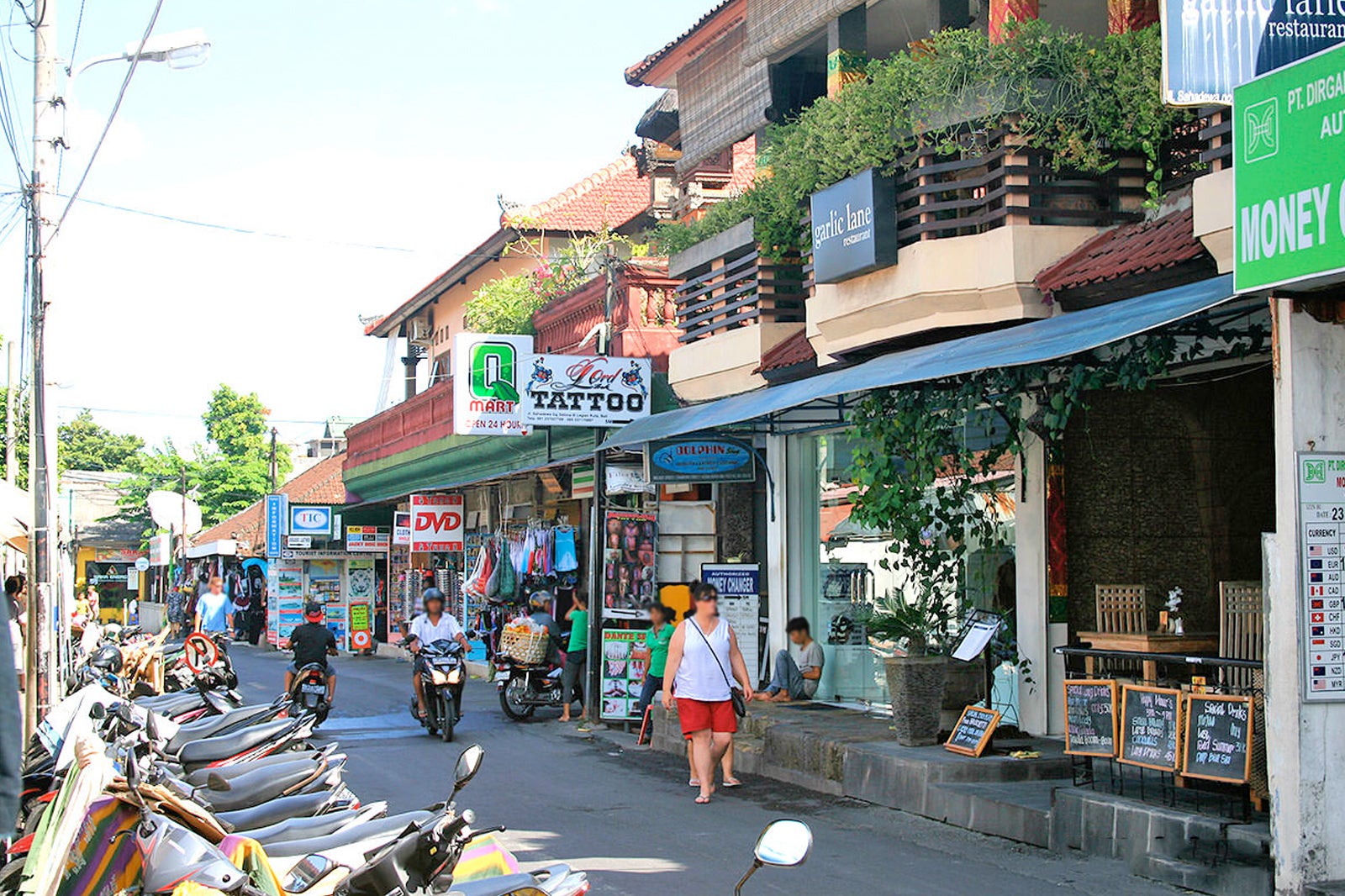 Connecting the famous Legian streets of Jalan Padma and Jalan Melasti is Jalan Sahadewa, otherwise known as Garlic Lane (after a popular restaurant down the narrow street). Jalan Sahadewa is lined with many small shops selling a huge variety of items, from souvenirs to clothing. Some offer fixed (but reasonable) prices, and others are simply places to put your Bali bargaining skills to the test.
You're welcome to just enter and have a look, go out and pop into another next door to find one that suits you best. Jalan Sahadewa is best explored on foot despite an absence of decent footpaths, and some parts of the road are quite crammed with parked scooters.
Read more
Location: Jalan Sahadewa, Legian, Badung, Bali 80361, Indonesia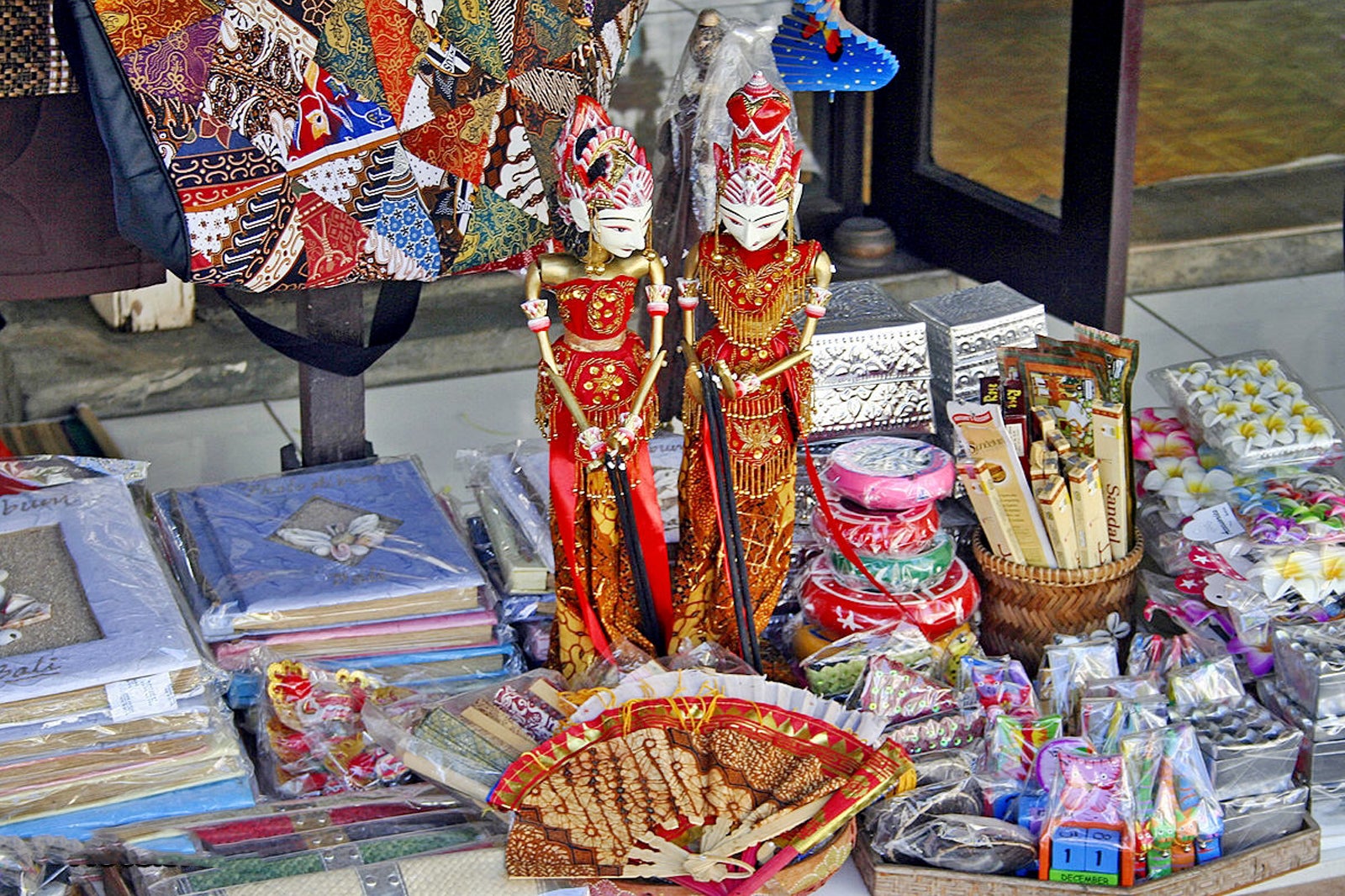 Merta Nadi Art Market is one of the many local art markets in Bali where you can find almost everything from fake sunglasses and watches to the popular local beer brand T-shirts and singlets. You can also pick up some great souvenirs for the folks back home – and these are not just limited to typical Balinese arts and crafts.
You'll also find art items in the style of other areas such as Javanese wayang puppets and Bornean tribal woodcarvings. Most don't have any price tags, so take a careful look at the things you want to buy, and bargain hard.
Read more
Location: Jalan Melasti No.116, Legian, Badung, Bali 80361, Indonesia
Open: Daily from 9 am to 9 pm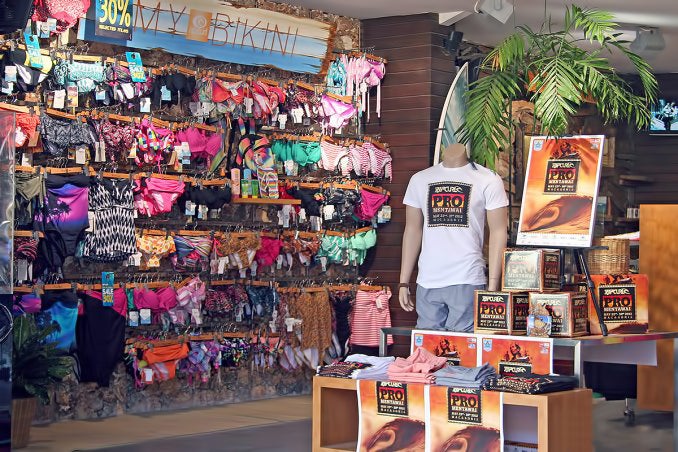 Rip Curl's signature store in Legian is nicknamed the 'The Curl'. The store is one of the biggest surf shops in the area and offers a great variety of top-rank surf gear from boards and rashguards to wristwatches and board wax. Head up to the second floor and you will find some exciting discounted items.
Whether you're a die-hard surfer or just in for some quality brand fashion items, the shop is a great stopover while roaming the southern end of Jalan Legian. There's also a cafe inside serving healthy salads, sandwiches, juices and coffees, providing an ideal place to shop, refuel and hang out.
Location: Jalan Legian No.191, Legian, Badung, Bali 80361, Indonesia
Open: Daily from 10 am to 10 pm
Phone: +62 (0)361 765 889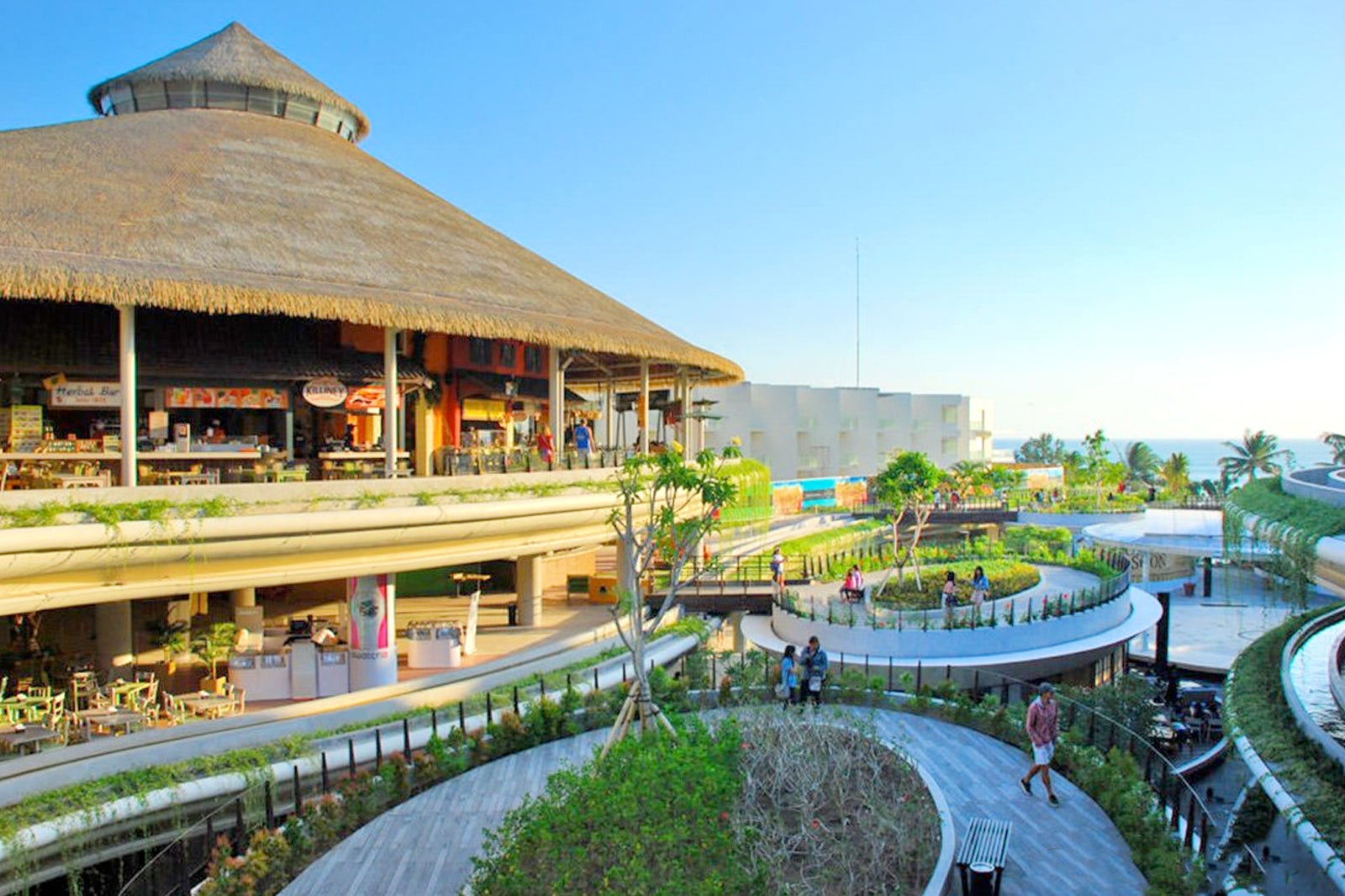 Kuta Beachwalk is a big shopping and lifestyle complex at the northern end of the Kuta beach road where Legian starts. It has numerous shops, restaurants and entertainment facilities boasting international brands and franchises.
The Beachwalk is a first kind of mall in Bali to sport a unique flowing design and open-air layout that is to some extent a major departure from the typical mall. A 2-storey underground parking space for up to a thousand vehicles makes up for this position on one of Bali's most packed streets.
Read more
Location: Jalan Pantai Kuta, Kuta, Badung, Bali 80361, Indonesia
Open: Daily from 10 am to 10 pm
Phone: +62 (0)361 8464888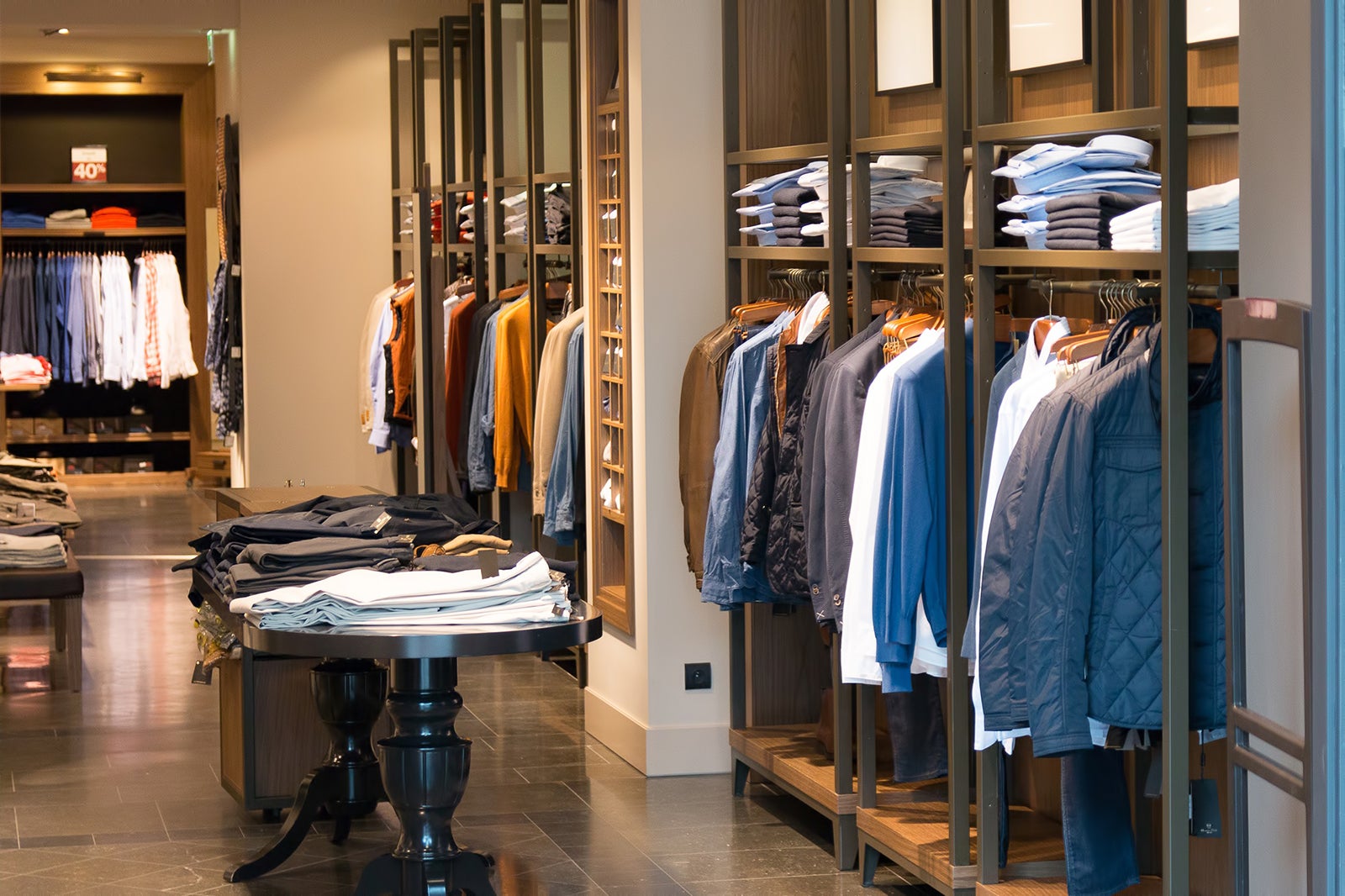 Bali Brasco has a fashion department filled with global products for men, women and kids, as well as a full-fledged spa and a restaurant. Bali has no shortage of shops housing famous fashion brands, but only a few offer a one-stop experience for visitors under a single roof that Bali Brasco does.
Bali Brasco is quite popular thanks to its cut-price items and the convenience that it offers. Bali Brasco comprises a large block near the western end of Sunset Road and it's easy to spot. It offers an escape from the busy streets and a change of shopping scene from the usual souvenir shops and art markets around the beach areas.
Location: Jalan Sunset Road No.BB 8, Legian, Badung, Bali 80361, Indonesia
Open: Daily from 9 am to 10 pm
Phone: +62 (0)361 8947552
7
Surfer Girl Legian Store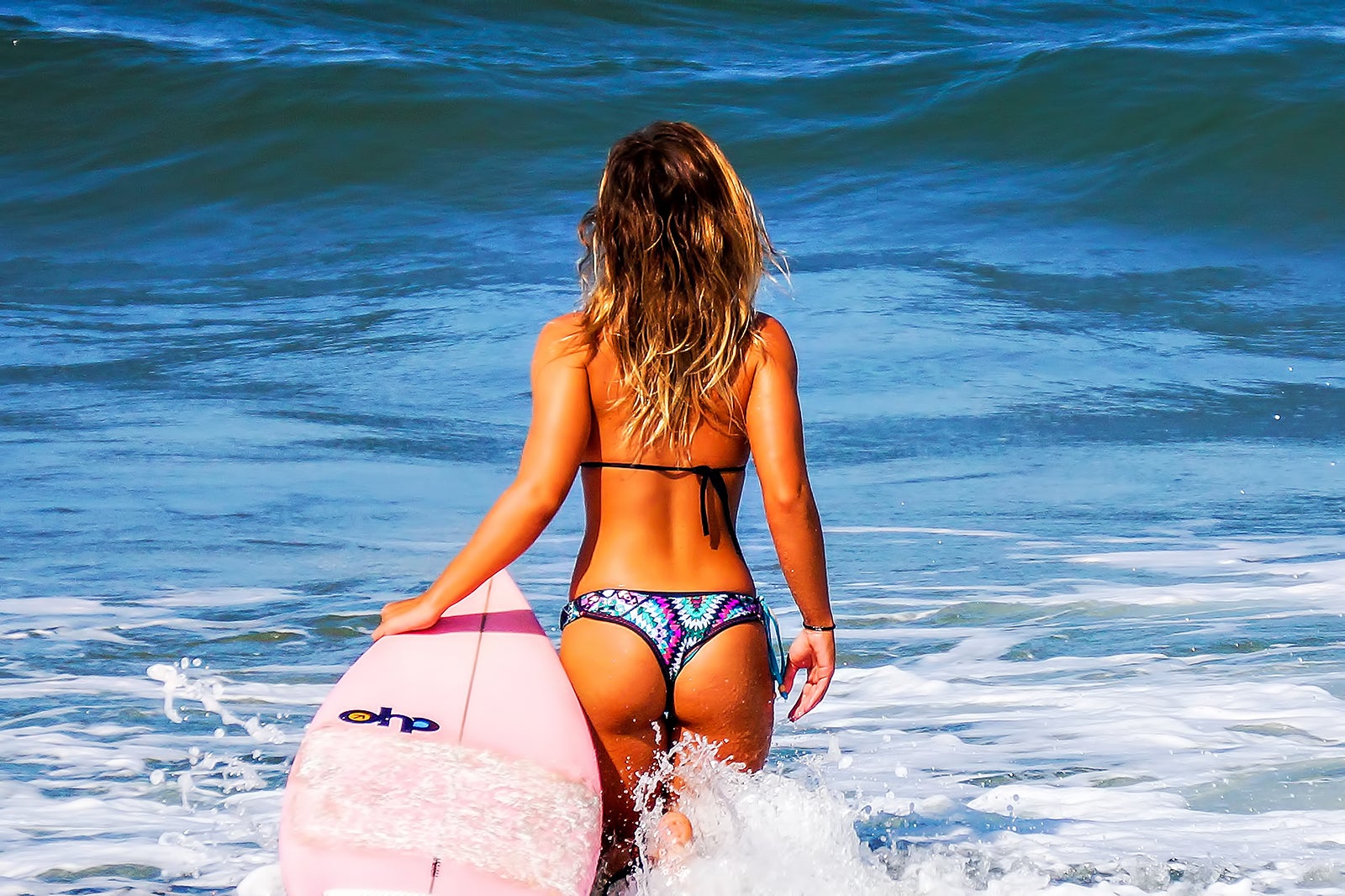 You can easily spot Surfer Girl's flagship store on the Legian main street thanks to its bright and colourful front. It's an all-girls' surf shop that features T-shirts, tank tops, dresses, skirts, trousers, surfing rash vests, flip-flops, swimwear, bikinis and accessories to match. Surfer Girl's own-brand products come in happy colours and feature a funky and cheerful cartoon design of the Surfer Girl characters namely Summer, Niki, Grinder and friends.
You will also find inside a selection of dresses, bags, shoes and jeans from various popular brands, such as Roxy, Billabong and Rip Curl. Other notable Bali tropical wear brands available here include Bamboo Blonde and Body & Soul.
Location: Jalan Legian No.138, Legian, Badung, Bali 80361, Indonesia
Open: Daily from 10 am to 11 pm
Phone: +62 (0)361 757779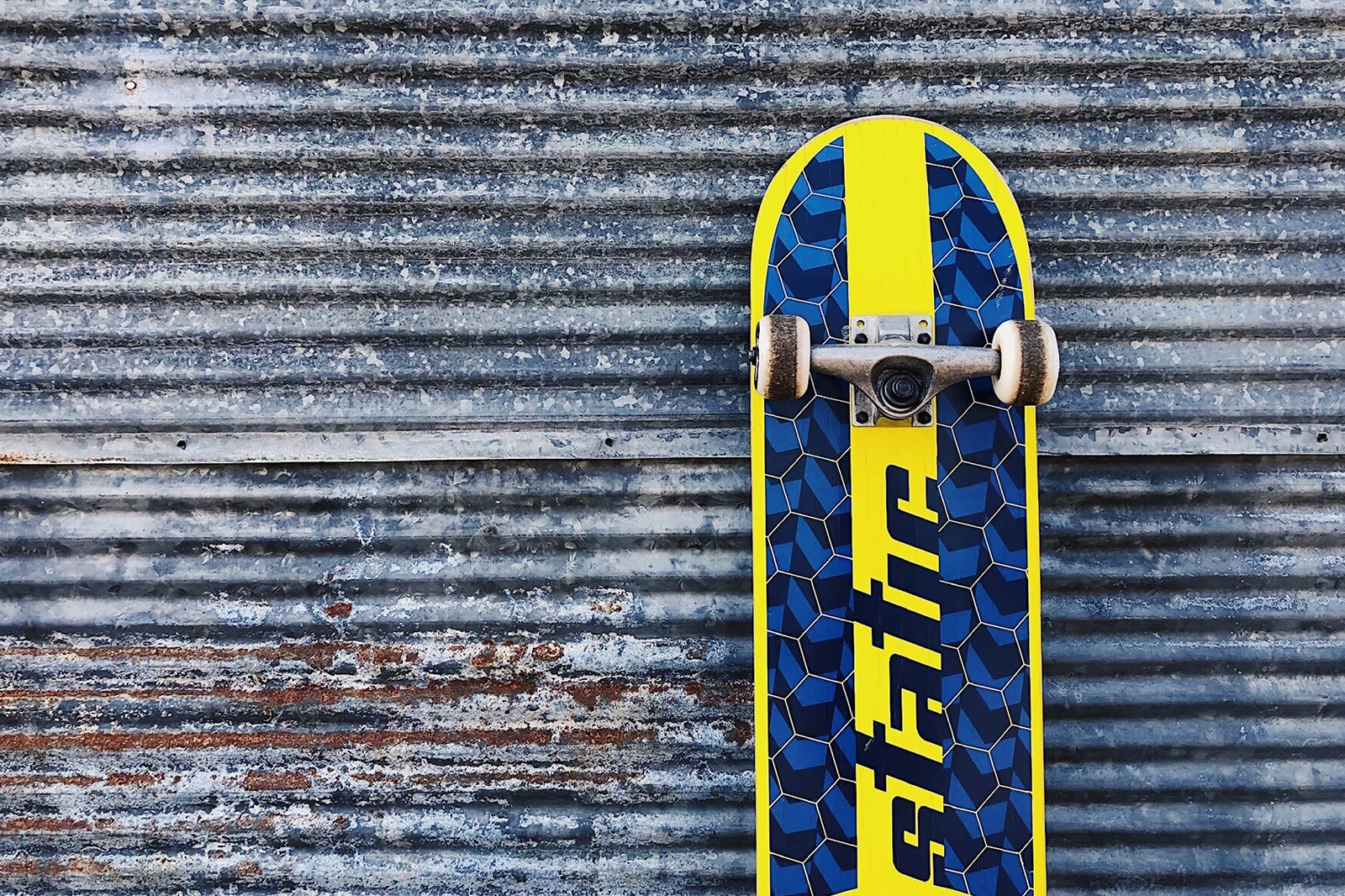 Motion Skate Shop is the only shop dedicated to the skateboarding lifestyle in the Legian and Kuta area. Motion also aims to promote skateboarding in Bali and in Indonesia as a whole. Even if you don't skate, there are great and groovy apparel like hats and hoodies to choose from inside.
If you're a true skater, you can choose from a vast selection of colourful merchandise to complement your cool looks, ranging from branded shoes to special-print shirts. Motion Skate Shop stocks almost every leading skate brand like Birdhouse, Nike SB, Plan B and many others.
Location: Jalan Legian No.155, Legian, Badung, Bali 80361, Indonesia
Open: Daily from 8 am to 10.30 pm
Phone: +62 (0)361 754918
9
Silverberry, Legian Shop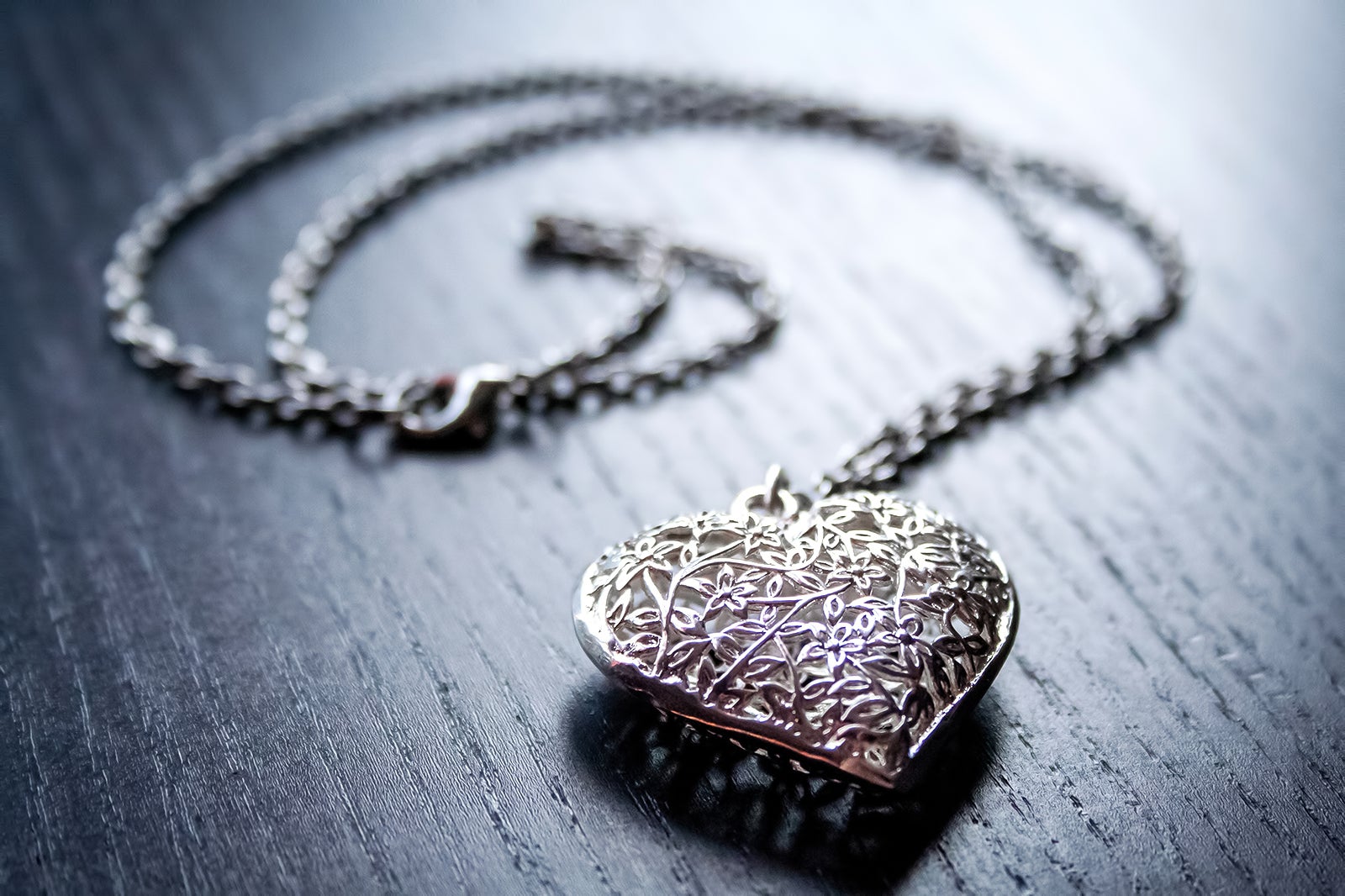 Silverberry is a manufacturer and retailer of exquisite sterling silver jewellery in Bali. The brand's shop on Jalan Legian features solid silver pieces, which range from beads, pendants, charms and chains to earrings and various items that are all made in exotic designs.
All of the silver jewellery items at Silverberry are handmade by Balinese and Thai silversmiths. You can find the Legian shop easily – it's right next to the Banjar Pekandelan local community hall in central Legian.
Location: Jalan Legian No.424A, Legian, Badung, Bali 80361, Indonesia
Phone: +62 (0)361 762463
10
Ticket to The Moon Hammock Factory Outlet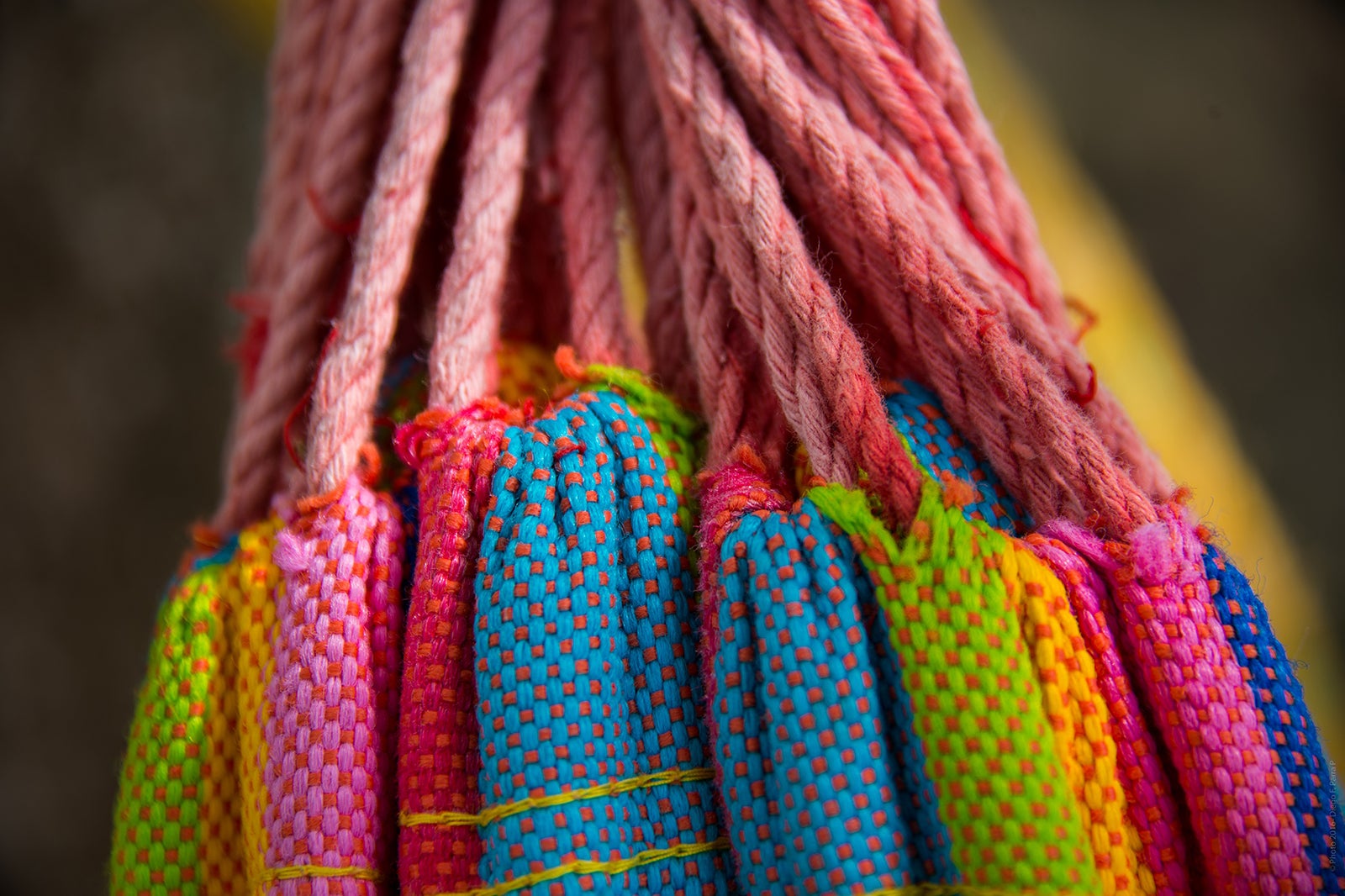 Ticket to The Moon on Jalan Legian is a speciality store that features its own designs of durable hammocks incorporating silk nylon materials. The 'parachute fabric' hammocks are both solid and comfortable, offering a great combination of elasticity and breathability, and providing perfect body support with no pressure points. Great for camping, setups on the beach, or even on your villa balcony.
Besides quality hammocks, the small shop also stocks a range of camping and outdoor-related products such as 'MoonChairs', pocket frisbees, mosquito nets, beach blankets, nautical ropes, tarps and carabiners. Hammocks come in sizes for kids and up to a huge sized 'Mammock' that can support up to 200 kg.
Location: Jalan Legian No.133, Legian, Badung, Bali 80361, Indonesia
Open: Daily from 9 am to 10 pm
11
Uluwatu Handmade Balinese Lace
Uluwatu, named after the cliff-edge temple on the Bukit peninsula in southern Bali, specialises in handmade Balinese lace. The predominantly white fashion dresses, ladies' trousers and many other meticulously embroidered items are on display in its shop. Originally strictly just for ceremonial purposes among Indonesian women, lace became important as it was considered rare and almost gone for good.
Uluwatu's product line includes nightwear, bed linens, table linens and many other household fabrics. It would be just the right way to enjoy tropical Bali with this kind of original style.
Location: Jalan Legian, Legian, Badung, Bali 80361, Indonesia
Open: Daily from 8 am to 10 pm
Phone: +62 (0)361 751933