10 Best Luxury Spas in Bali
Where to Find the Best Spas in Bali
Luxury spas in Bali are some of the best places to rest and rejuvenate after a day of exploring the island. Bali has developed into one of the top spa destinations in the world, with hundreds of wellness centres offering a wide range of treatments and services with impressive settings. A day at a luxury spa in Bali can be the highlight of a relaxing holiday, so make sure you choose the right one for you.
Some of the most popular Bali spas are attached to prestigious resorts, but non-guests can still enjoy their quality services, and often stunning designs, locations and views. Aside from traditional Balinese treatments, they also have comprehensive packages that often combine with holistic activities like yoga and meditation.
Spa On the Rocks
Ayana Resort and Spa - Jimbaran
Spa on the Rocks at Ayana Resort & Spa is a luxurious place to enjoy a massage in Bali. It's set at the base of a high-rising limestone cliff, overlooking the Indian Ocean. The spa has an onsite thalassotherapy centre housing one of the world's largest aqua-tonic seawater pools, complete with 60 individual therapeutic jet streams, micro-bubbles and geysers, to help relieve stress and soothe injured muscles.
The spa's signature 90-minute Lava Stone Reflexology treatment combines techniques from China, Thailand and Europe. For a complete spa experience, Spa on the Rocks Bali offers an extravagant 2.5-hour Diamond Miracle package that includes a Balinese massage, facial (using diamond dust), foot soak, and body scrub.
Location: Ayana Resort and Spa Bali, Jalan Karang Mas Sejahtera, Jimbaran, Bali 80364, Indonesia
Open: Daily from 9am to 8pm
Phone: +62 (0)361 702 222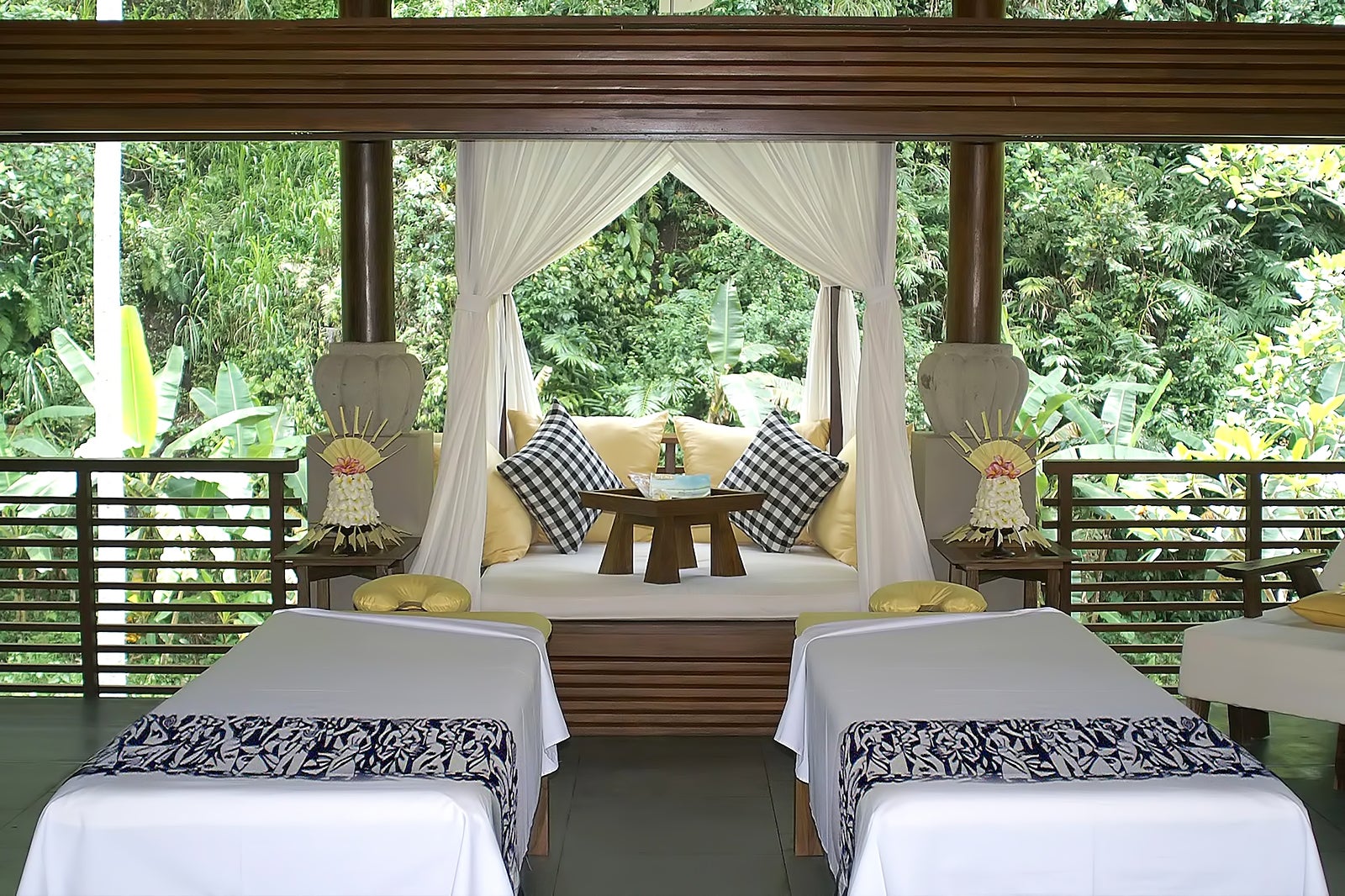 Spa at Maya Ubud
Maya Ubud Resort - Ubud
Spa at Maya Ubud has 2 separate complexes, one of which is a riverside spa with views of a rainforest and Petanu River. Walking to this spa is part of the experience – wooden walkways wind through lush foliage to private treatment pavilions where you can unwind on daybeds after your treatments.
One of Spa at Maya Ubud's signature experiences, the 3-hour River Side Special package includes a soothing Maya massage, floral bath, body scrub, and facial treatment. The spa also offers hour-long Balinese massage, reflexology and herbal treatments if you're short on time.
Location: Jalan Gunung Sari Peliatan, Ubud, Kabupaten Gianyar, Bali 80571, Indonesia
Open: Daily from 8am to 8pm
Phone: +62 (0)361 977 888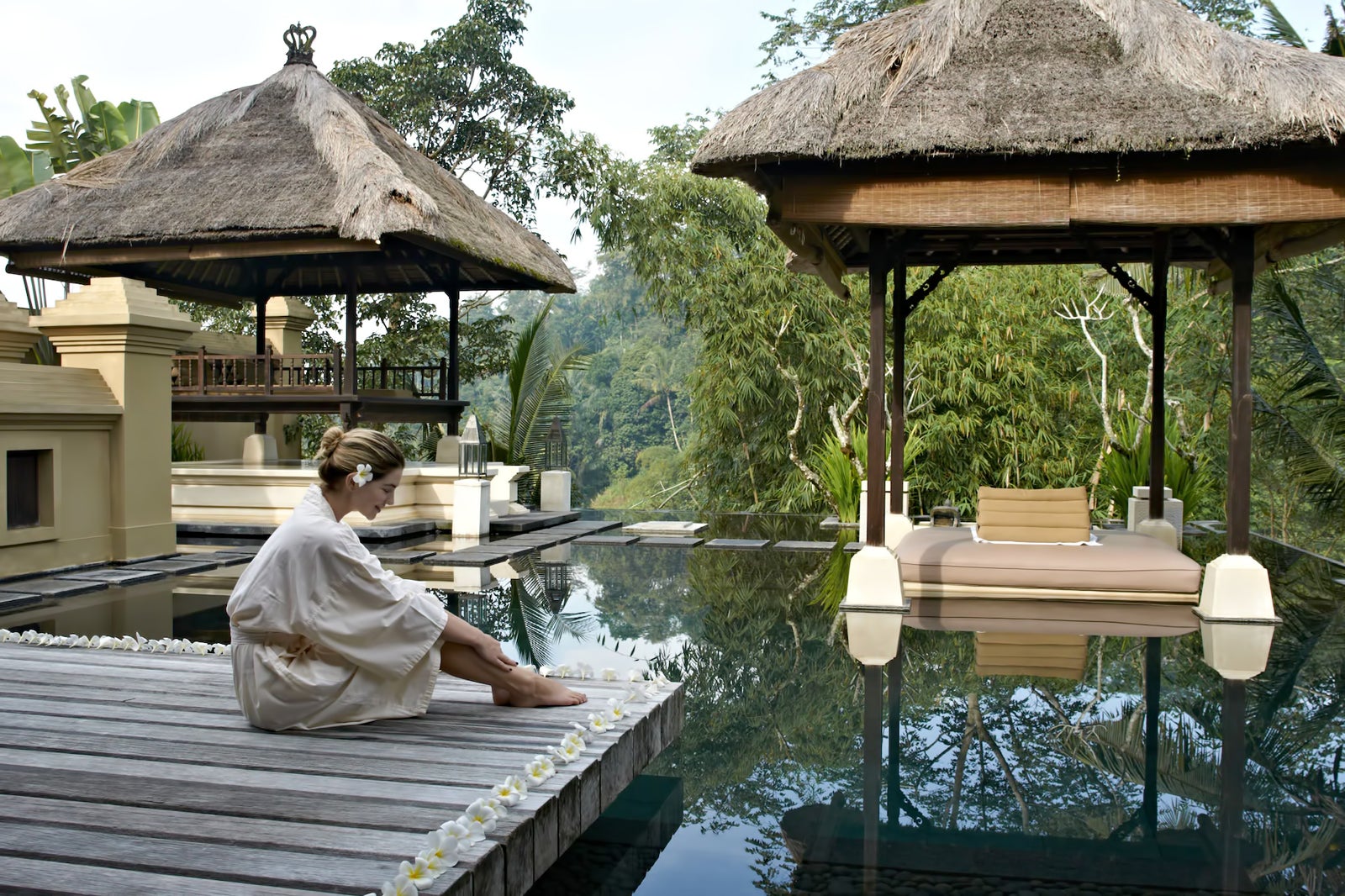 Royal Kirana Spa
Royal Pita Maha - Ubud
Royal Kirana Spa overlooks the tranquil Ayung River valley and is close to Royal Pita Maha, a luxury resort in Ubud. The spa has cobblestoned footpaths winding through beautiful gardens, 7 private treatment villas with private pools, saunas and showers, as well as 2 double-storey treatment villas. Onsite facilities include 2 swimming pools, a private yoga pavilion, and gender-separated Jacuzzi baths, herbal mist saunas, and dry saunas.
Its spa menu covers massages, facials, and body treatments. For a complete spa experience, try the signature 330-minute Royal Retreat – you can enjoy Balinese body and foot massages, facial treatment, free use of the villa's private facilities for 1 hour, followed by a light meal at the spa lounge.
Location: Jalan Raya Kedewatan, Kedewatan, Ubud, Gianyar, Bali 80571, Indonesia
Open: Daily from 9am to 9pm
Phone: +62 (0)361 976 333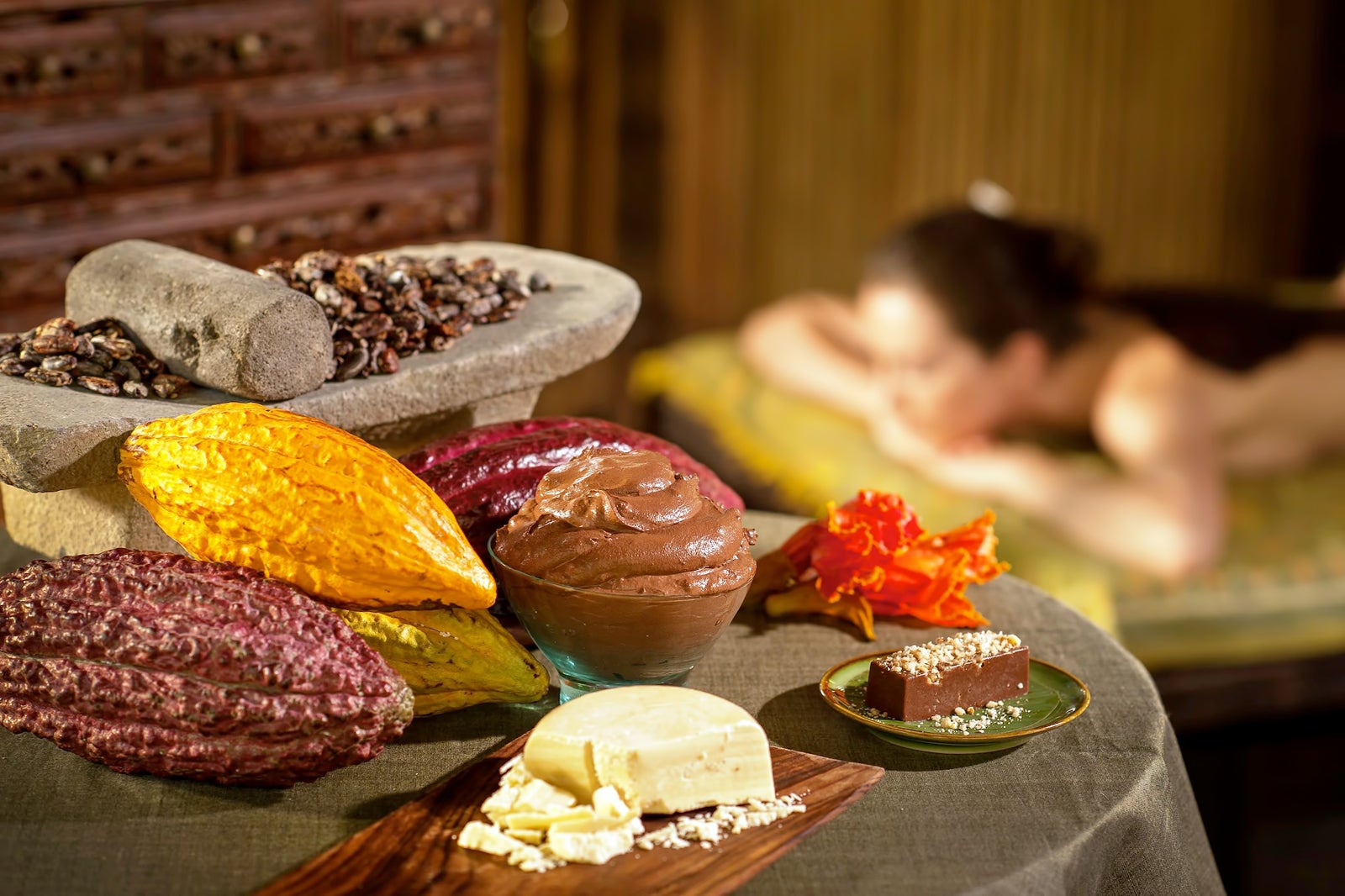 Fivelements Bali
Fivelements Bali - Mambal
Fivelements Bali is a wellness retreat that specialises in holistic activities, as well as beauty and spa treatments using plant-sourced products. The spa menu includes Balinese-inspired treatments like coconut milk baths, traditional boreh body scrubs, and chocolate body wraps.
Fivelements Bali is also popular for its wellness classes, where you can practise yoga, meditation, and traditional Balinese martial arts. Wellness consultations are available if you're looking to improve your health and wellbeing.
Location: Banjar Baturning, Mambal, Abiansemal, Badung Regency, Bali 80352, Indonesia
Open: Daily from 9am to 9pm
Phone: +62 (0)361 469 206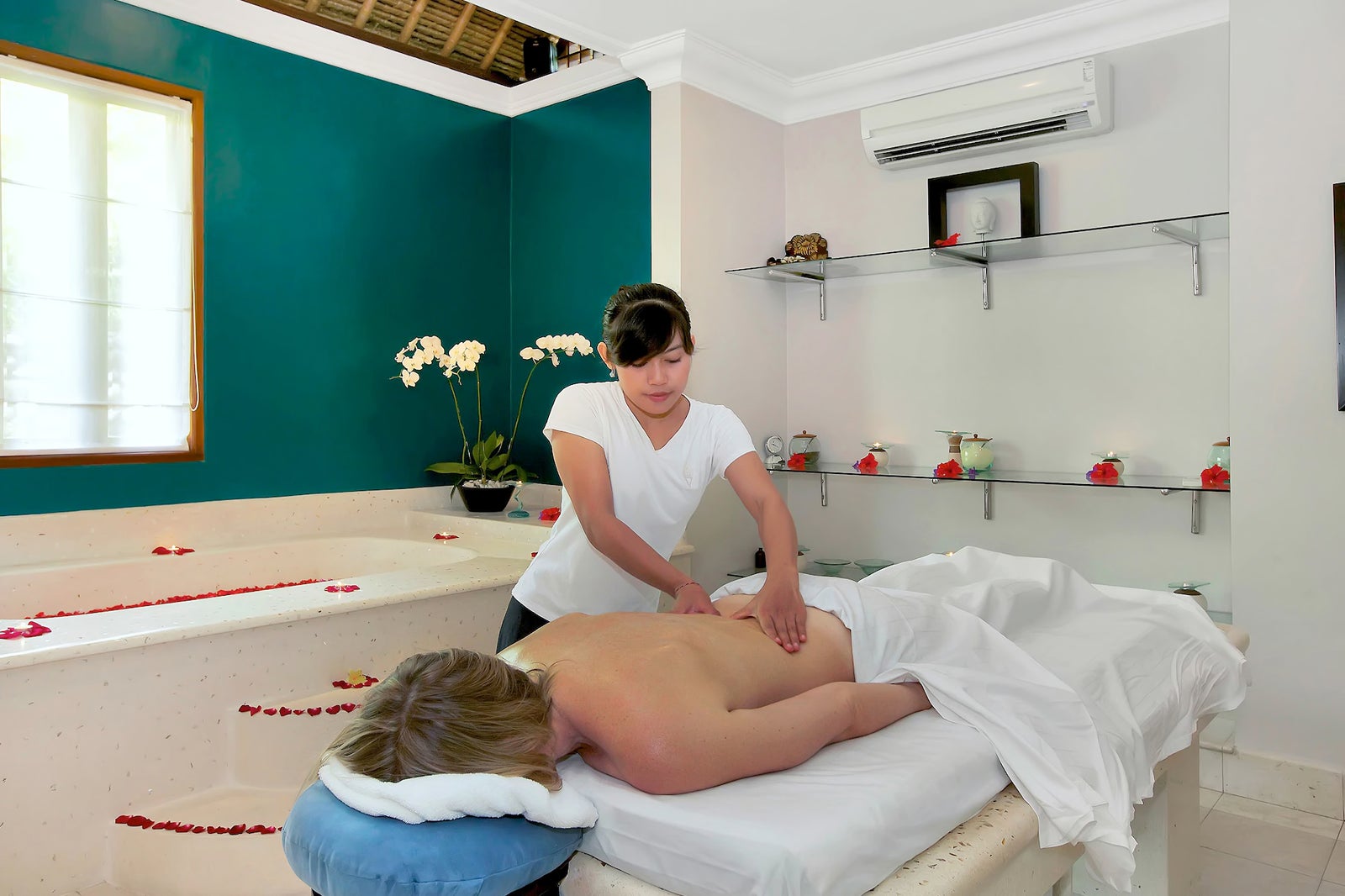 Lembah Spa
Viceroy Bali - Ubud
Lembah Spa at Viceroy Bali hangs over a valley in Ubud, offering spectacular views of Petanu River and surrounding rainforest. Many of its signature packages are suitable for couples – the Romantic Couples package consists of a full-body massage with essential oil, body scrub and mask, floral bath, a dip in a cold-water pool, and a Jacuzzi bath. You can even combine your spa experience with a 3-course meal (lunch or dinner at Cascades Restaurant) or activity (trekking, yoga, or cycling) at Lembah Spa.
Location: Jalan Lanyahan, Banjar Nagi, Ubud, Bali, 80571, Indonesia
Open: Daily from 10am to 10pm
Phone: +62 (0)361 971 777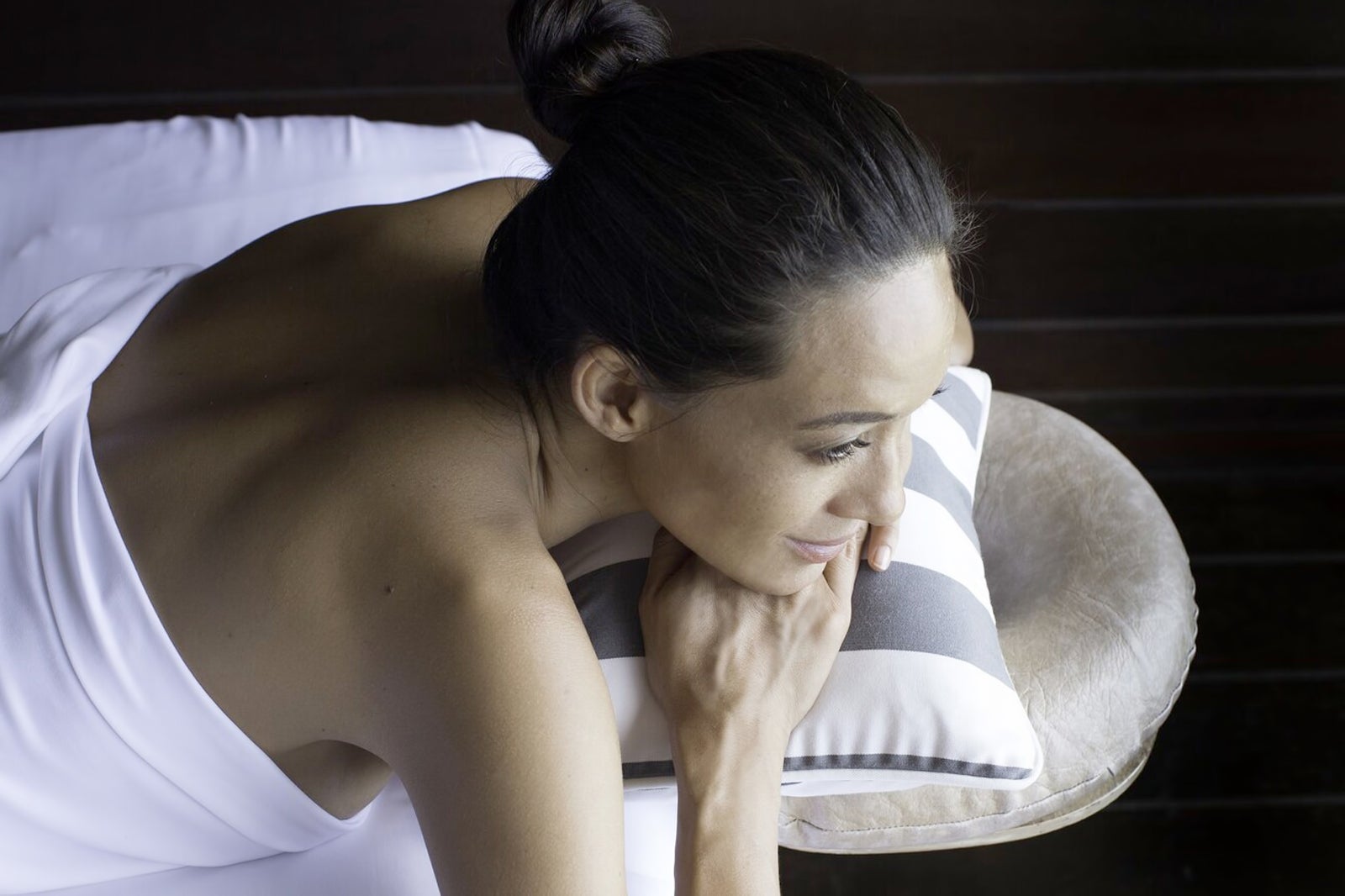 Karma Spa
Karma Kandara Resort - Ungasan
Karma Spa at Karma Kandara Resort offers a holistic approach with personalised spa experiences. This luxurious spa has several treatment huts overlooking the Indian Ocean, an open-air platform that serves as the spa's centrepiece, a sauna and saltwater pool.
Treatments available at Karma Spa at Karma Kandara Resort include traditional Balinese massages, detoxing sauna sessions, reflexology, and facial treatments. The spa's Wellness Day programs let you combine your spa experience with a choice of yoga or fitness class. You can head down to Karma Beach, where you can enjoy complimentary sunrise yoga and tai chi classes, as well as spa treatments at Segara Ocean Spa.
Location: Jalan Villa Kandara, Banjar Wijaya kusuma, Ungasan, Bali, 80362, Indonesia
Open: Daily from 9am to 8pm
Phone: +62 (0)361 848 2202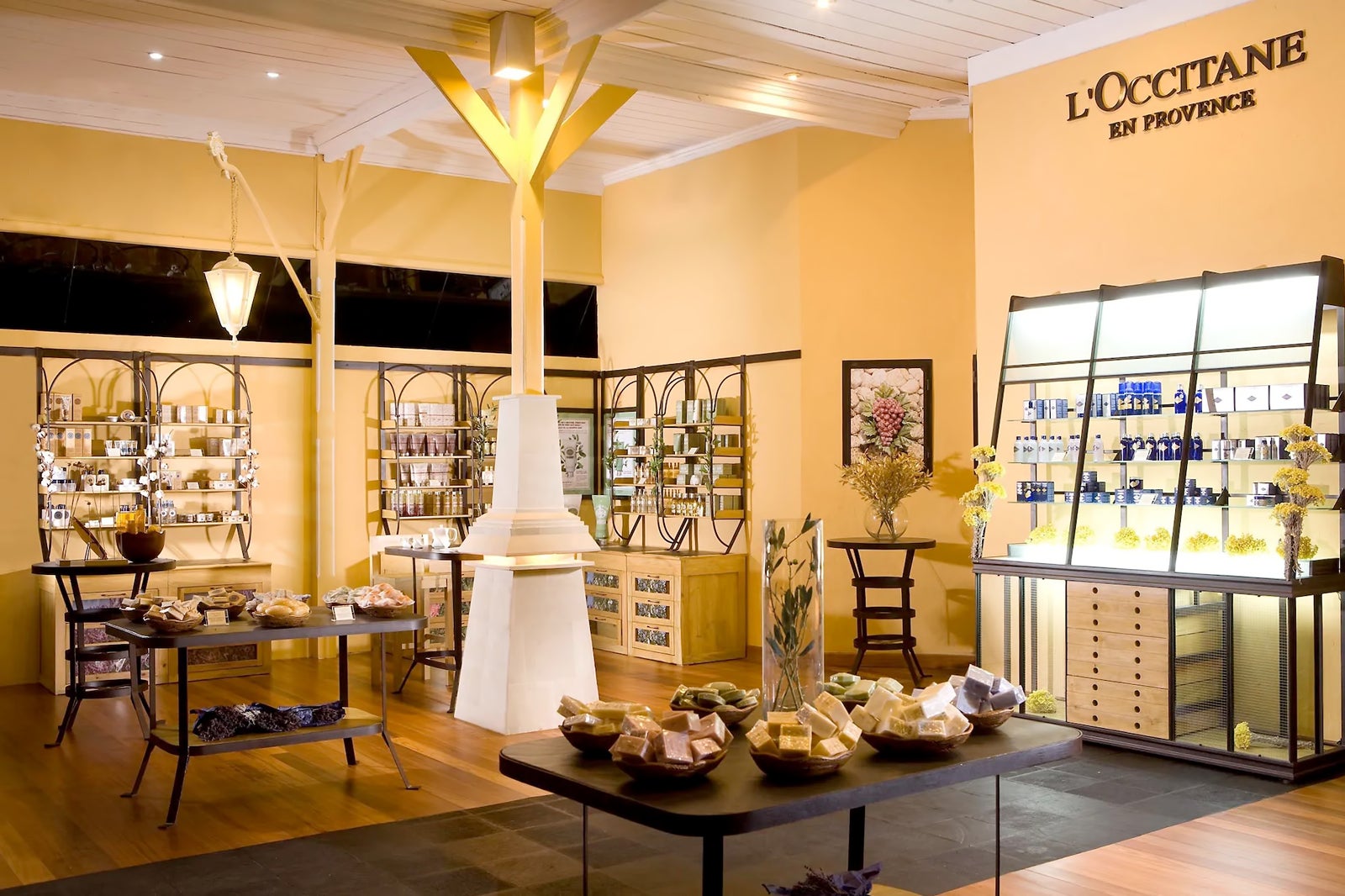 Mango Tree Spa by L'Occitane
Kupu Kupu Barong Villas - Ubud
Mango Tree Spa by L'Occitane has 6 exclusive treatment rooms that are designed in the style of bamboo tree houses, along with one of Bali's largest steam rooms. Located within Kupu Kupu Barong Villas, the spa centre overlooks the Ubud valley and surrounding rainforest.
A popular treatment at Mango Tree Spa is the Mango Tango, a full-body massage combined with Chinese acupressure, Swedish and Balinese techniques, as well as L'Occitane's mango massage oil. You can also enjoy a 3-hour spa session with afternoon tea, which includes hotel transfers, facial treatment, massage, and body wrap using L'Occitane products.
Location: Kupu Kupu Barong Villas & Tree Spa by L'OCCITANE, Jalan Kedewatan, Ubud 80571, Bali, Indonesia
Open: Daily from 9am to 9pm
Phone: +62 (0)361 975 478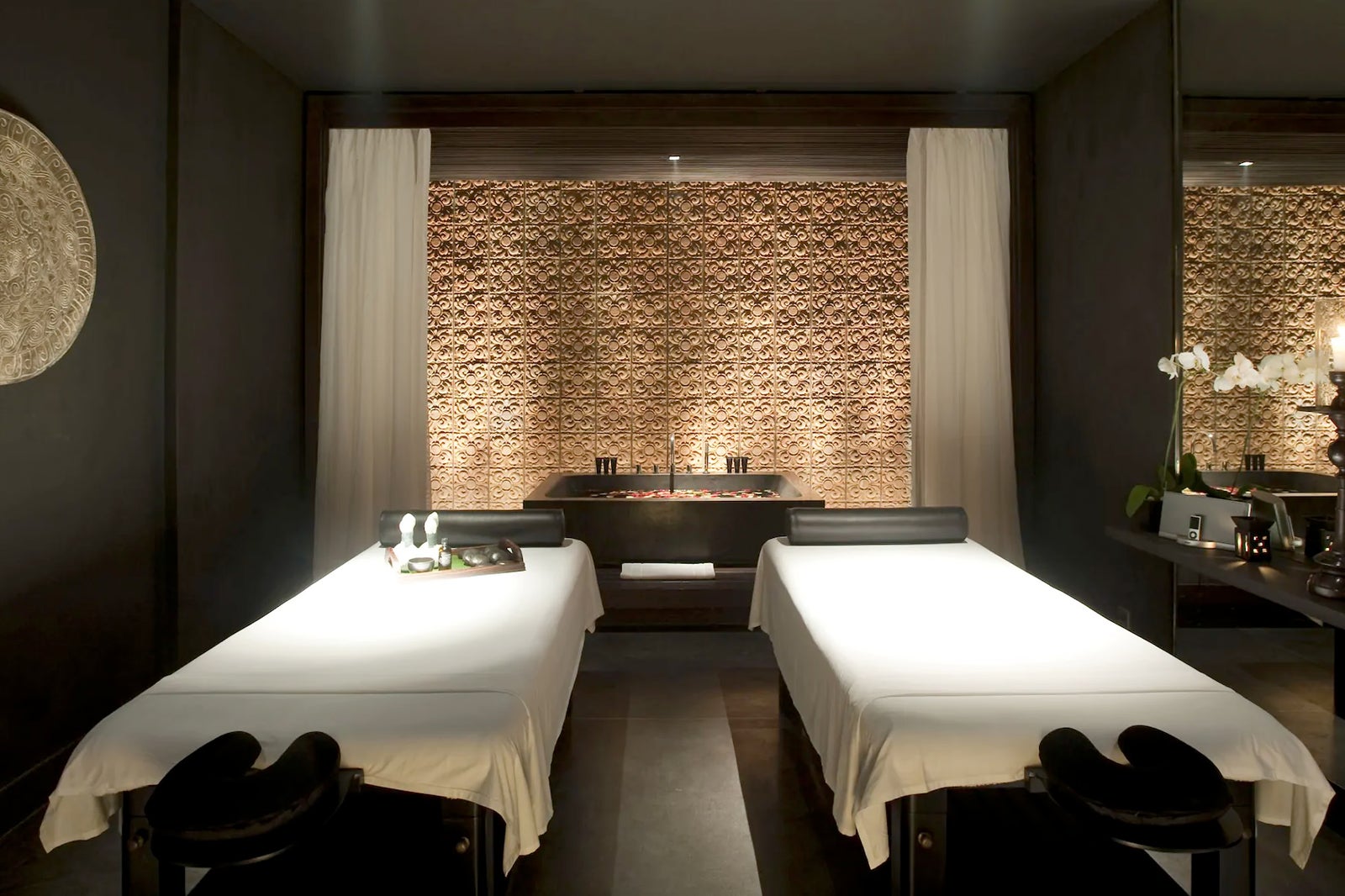 Soori Spa
Soori Bali - Tabanan
Soori Spa is part of a luxury resort of the same name, and is close to Pantai Kelating Beach. Each spa villa has its own private entrance, along with herbal steam shower and bathtub, gender-separated grooming stations, and an individually-controlled sound system with a wide range of music.
Soori Spa offers Asian and western therapies using their line of natural active spa products. You'll find treatments focusing on deep tissue, relaxing, and nurturing massages. Pre-natal care and kid-friendly therapies are also available here. Ladies may enjoy the 120-minute Balinese Beauty Ritual, which includes a boreh body scrub and mask, Balinese massage, and facial treatment.
Location: Banjar Dukuh Desa Kelating, Kerambitan, Kelating, Kerambitan, Tabanan, Bali 82161, Indonesia
Open: Daily from 9am to 9pm
Phone: +62 (0)361 894 6388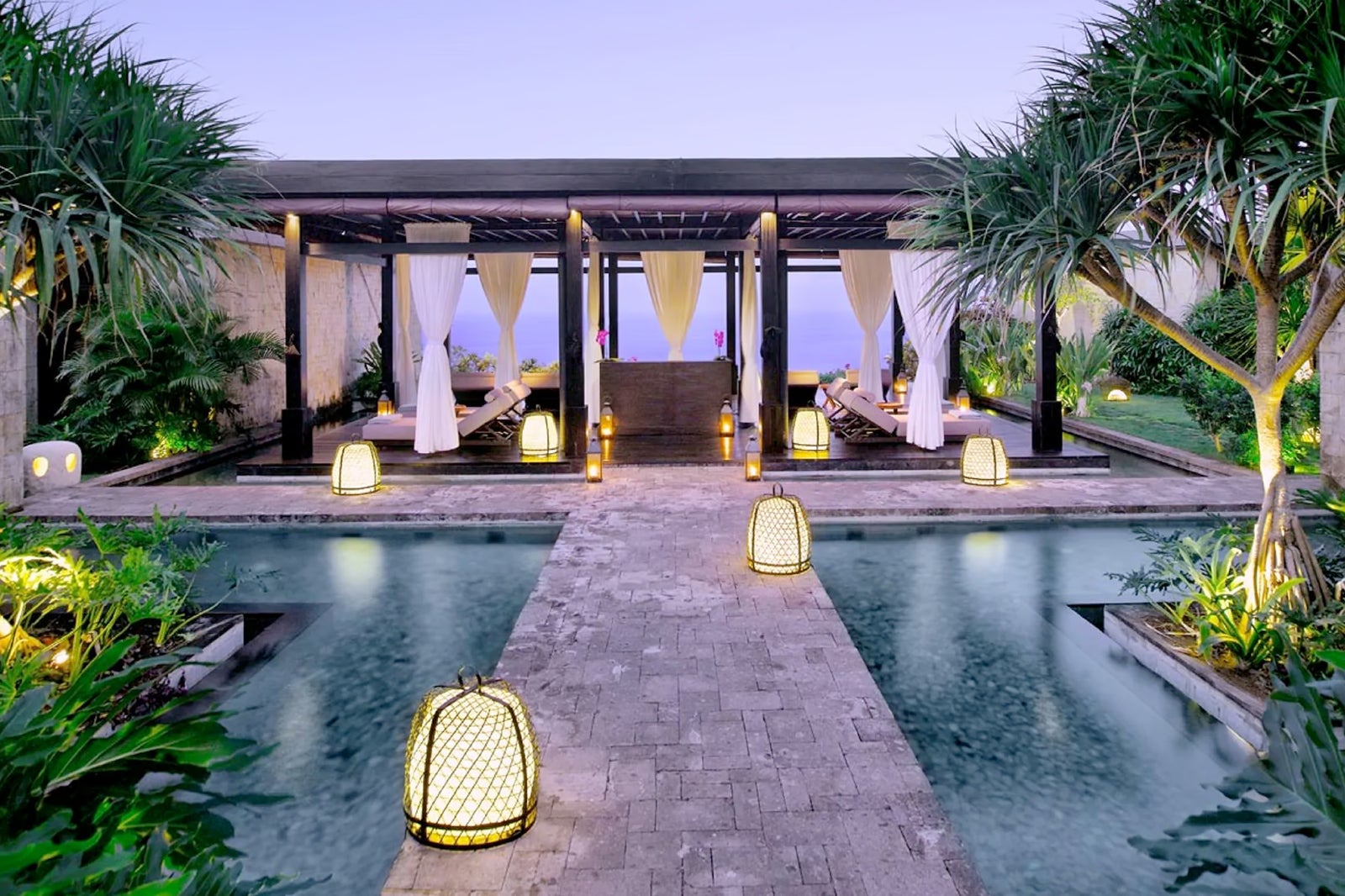 The Bvlgari Spa
Bulgari Resort Bali - Ungasan
Part of the Bulgari Resort Bali, the Bvlgari Spa offers a relaxing clifftop spa experience, with luxurious treatments delivered by a team of skilled therapists. Body treatments are a combination of Balinese, Asian and European techniques, ranging from deep-tissue massages using exotic oils and herbs, to soothing massages using heated volcanic stones.
Couples may enjoy the Bvlgari Royal Lulur for Two package, which takes about 3 hours. This complete spa experience consists of a foot ritual, a skin-exfoliating lulur scrub, seaweed mask, facial using Biologique Recherché products, reflexology, a dip at a private plunge pool, followed with a 4-hand body massage.
Location: Jalan Goa Lempeh Banjar Dinas Kangin Uluwatu, Pecatu, Kuta Selatan, Badung, Bali 80361, Indonesia
Open: Daily from 9am to 9pm
Phone: +62 (0)361 847 1000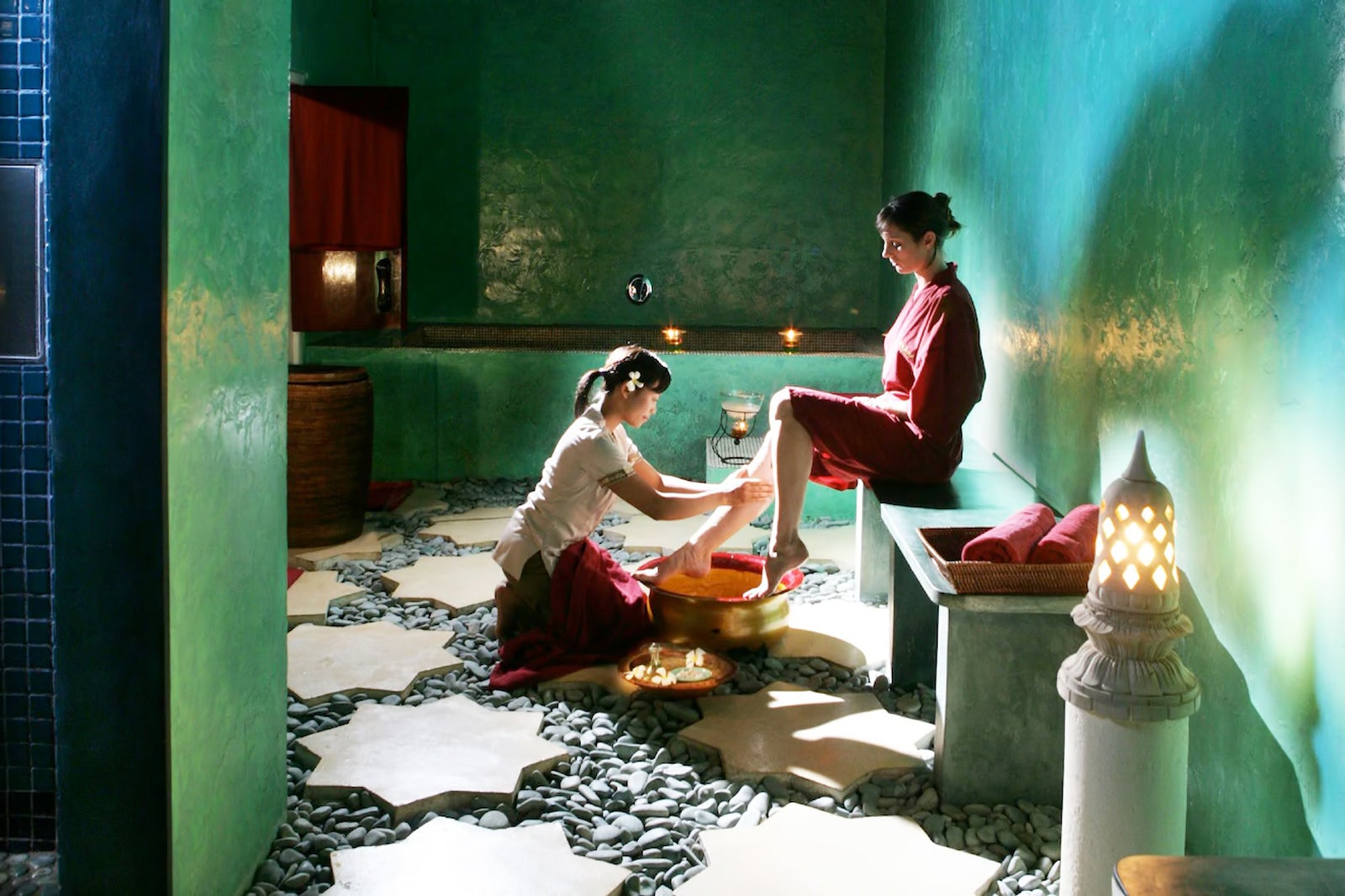 Prana Spa Seminyak
Impiana Private Villas Seminyak
Prana Spa Seminyak is a Middle Eastern-style wellness centre that offers traditional Indian and Ayurvedic treatments in Bali. It's popular for its hour-long Shirodhara treatment, which aids you into a deep meditational sleep by dripping warm oil onto your forehead, while a therapist delivers soothing and slow massages to the scalp, neck and shoulder. For a complete spa package, try Ayurvedic Rejuvenation – 4-hour treatment includes a footbath, Soma detoxifying massage, Shirodhara, eye ritual, and a healthy meal.
Location: Jalan Kunti, No.118x, Seminyak, Bali 80261, Indonesia
Open: Daily from 9am to 10pm
Phone: +62 (0)361 734 757