Tejakula is a coastal village and diving resort area in the Buleleng regency of Bali. It's an excellent spot to learn about sustainable ways of life of a local fishing community. Tejakula is about 40 km east from Lovina Beach, the more popular tourist hub in North Bali.
Tejakula in Bali - one of the highlights of 39 Best Things to Do in Buleleng (North Bali) (Read all about Bali here)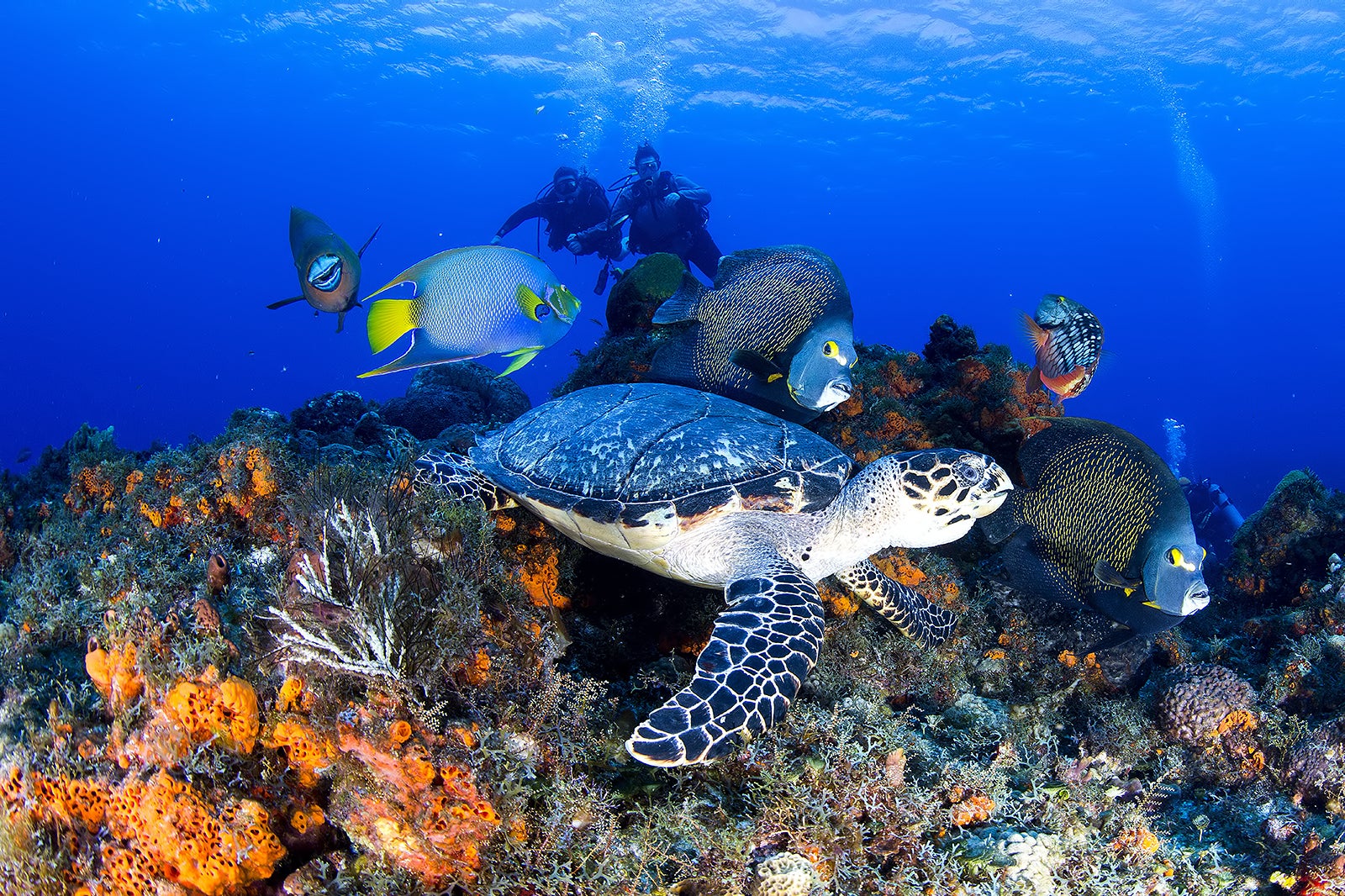 Things to do in Tejakula
Tejakula is well-known for its community-driven marine protection initiative. You'll find many 'dive-volunteerism' projects here, particularly in the village of Les. You can enjoy scuba diving right off the pebbly shore and help plant, rebuild, or 'adopt' corals.
There are several coastal hamlets besides Les. Penuktukan has a dive site called Angel Canyon, where you can see thriving coral reefs and sponges, as well as colourful tropical marine life. Clownfish and perciforms are visible through the clear waters from the surface, at a depth of around 3 metres. Divers often include a trip to Tejakula as part of their full-day adventures in Amed. These spots are around 51 km apart.
There are plenty of things to do inland – Yeh Mampeh (Les Waterfall) is one of Bali's hidden and scenic waterfalls. The falls are about 1 km from the coast, within the village's hilly and forested area. Les Waterfall is also one of the island's tallest cascades, pouring from a height of 30 metres. It's an adventurous trek through lush forest and trails and you can enjoy a refreshing dip in a rock pool while taking in the scenery.
Some of Bali's oldest communities, known collectively as the Bali Aga, are in Tejakula. Sembiran has farmlands, palm, coffee and cocoa plantations. You can also admire sea views by hiking its lava rock hills. Both Sembiran and the neighbouring village of Julah are where old traditions live on – architectural features include houses built with round megalithic stones and the Ponjok Batu sea temple, which is built entirely out of dark lava stones.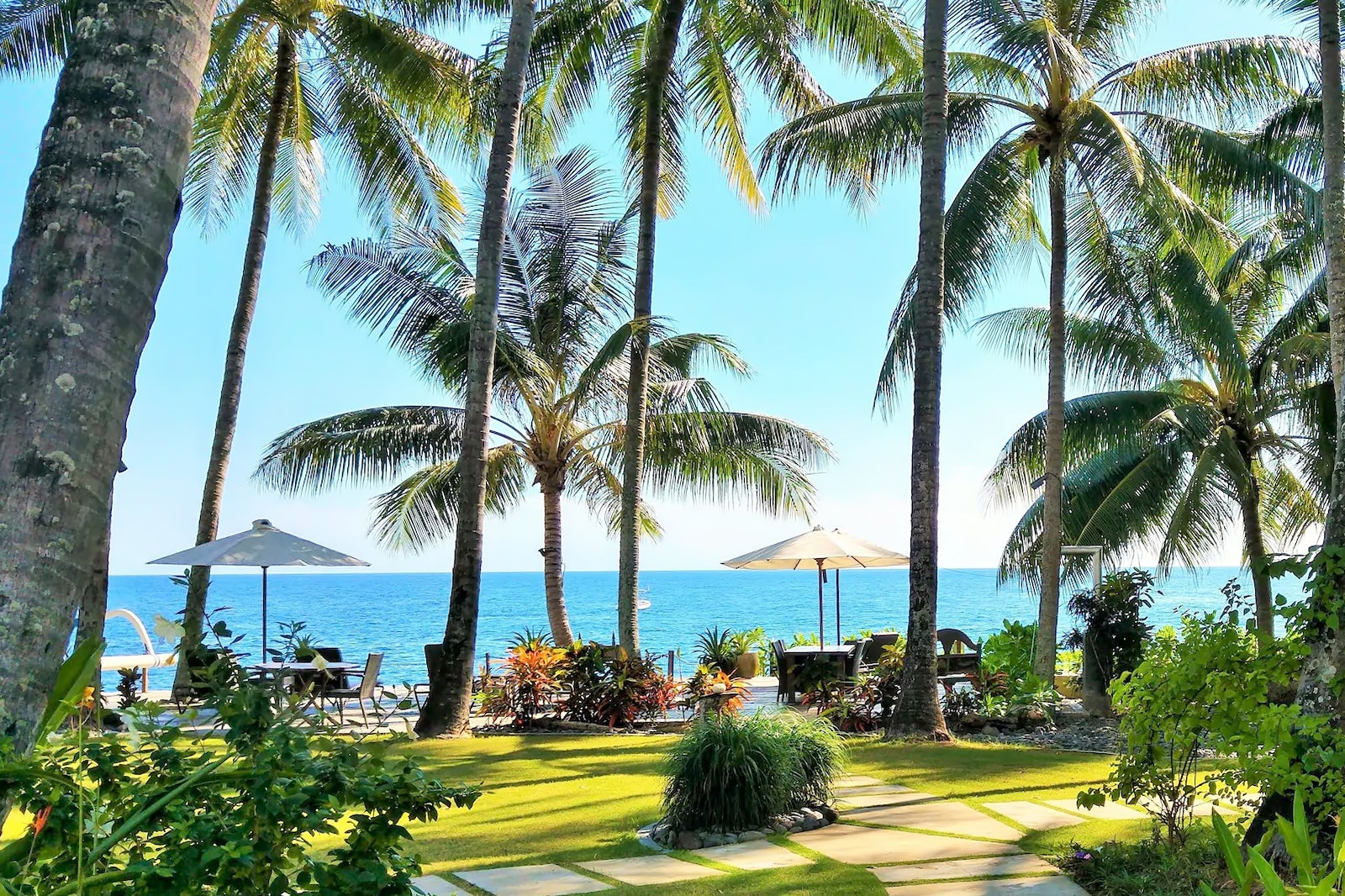 Restaurants in Tejakula
Restaurants in Tejakula can be found along the Jalan Tejakula-Tianyar main road, which runs parallel to the North Bali coastline. Notable mentions include the Cili Emas Oceanside Resort, Bondalem Beach Club, and The Villas Tejakula. Look out for Warung Kelapa, with its garden overlooking the calm seascape of the Bali Sea. Most of these restaurants serve Balinese and European cuisine to cater to international travellers in Tejakula.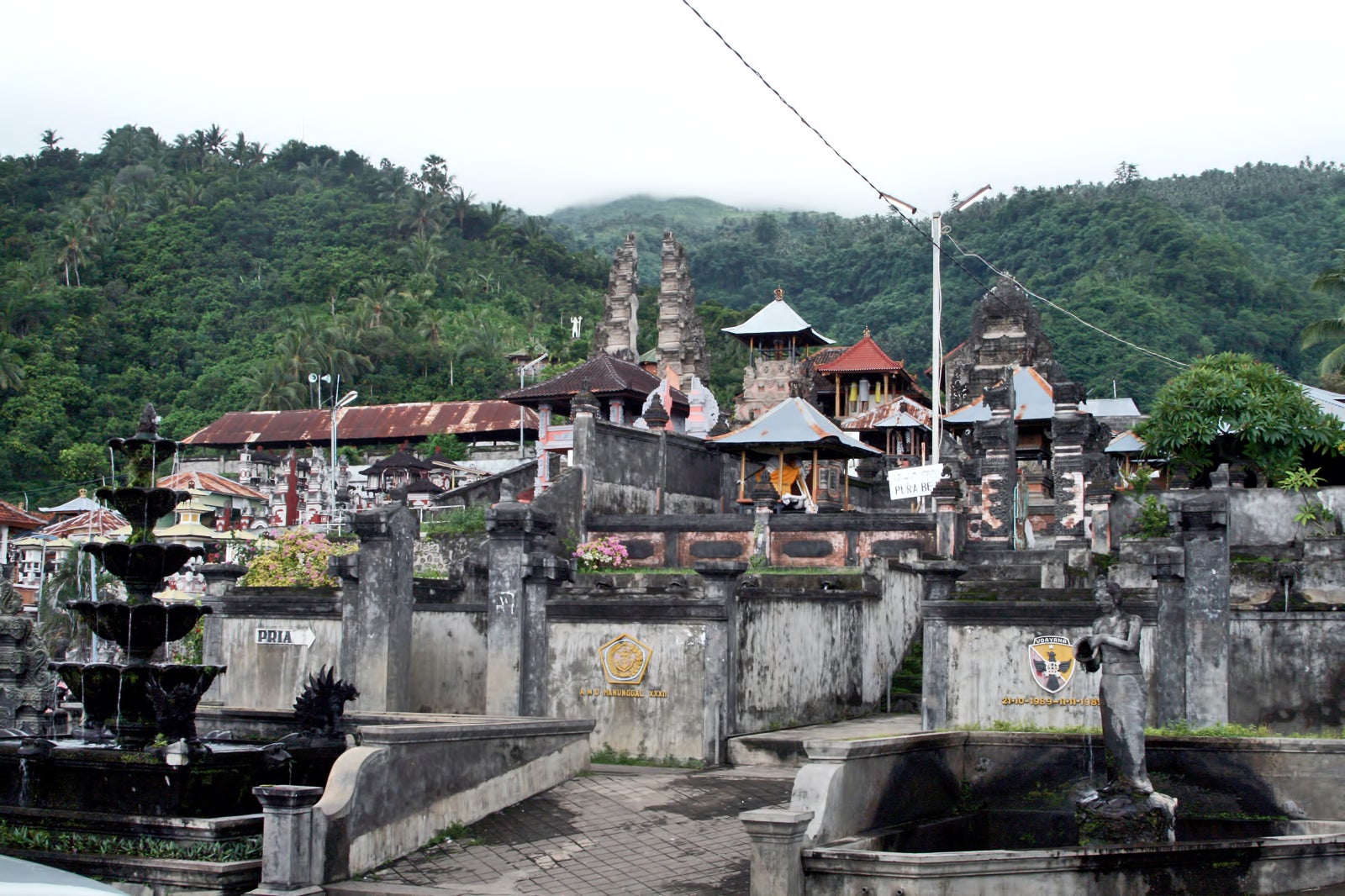 Shopping in Tejakula
Les Village Market or Pasar Penuktukan is an excellent choice for local shopping in Tejakula as you get to see the commercial trade of farming and fishing communities from up close. Modern shops lining the main road of Jalan Tejakula-Tianyar sell a wide range of goods, such as music instruments, souvenirs, electronic appliances, smartphones and SIM cards.
The village of Pacung is known for its community of backstrap loom weavers. Traditional textile weavings called bebali are all handmade using all-natural dyes. Surya Indigo is a weaver's cooperative in Pacung – your purchase goes to the preservation of this ancient art form.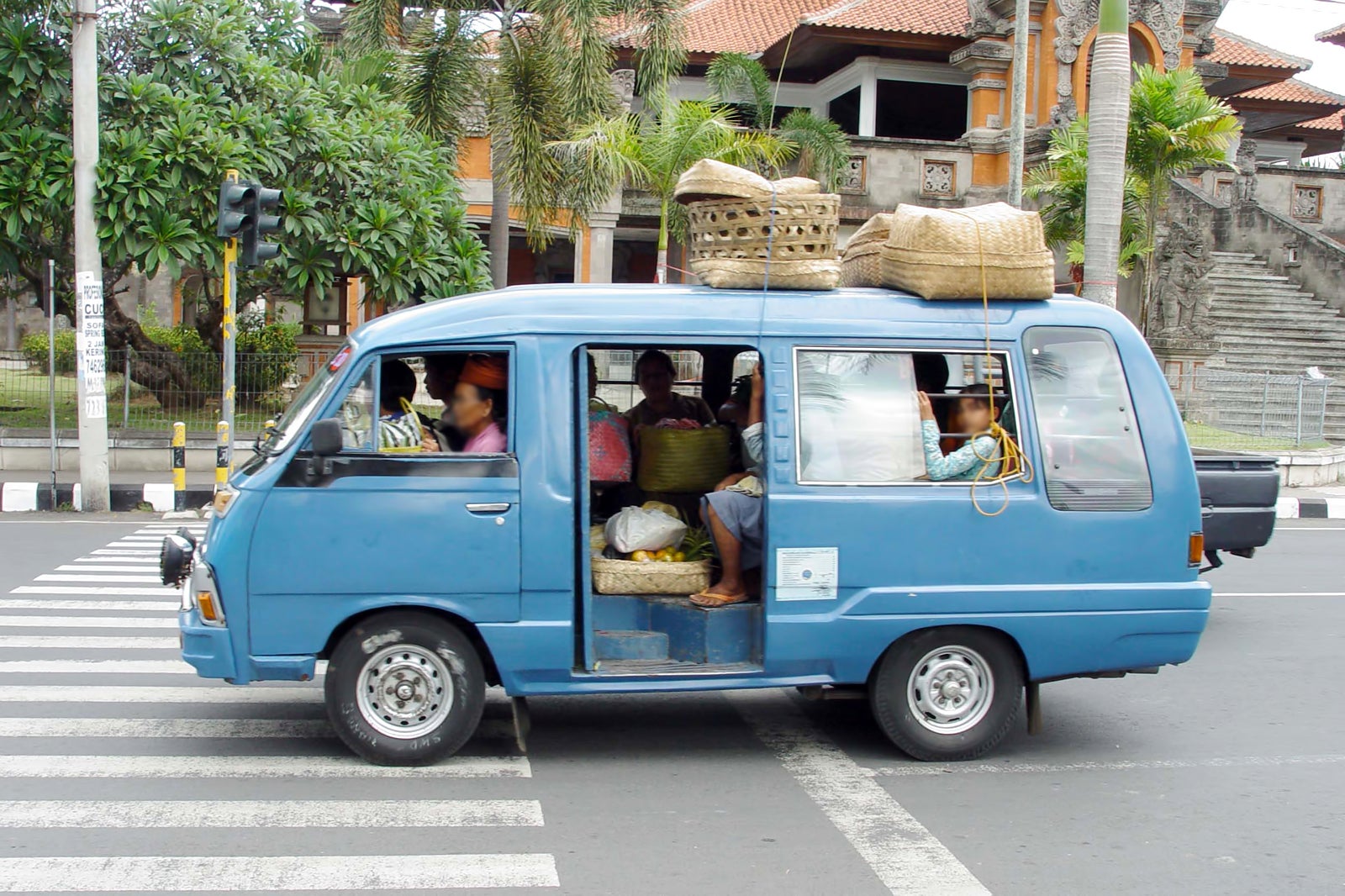 Getting to Tejakula
Getting to Tejakula is relatively easy, along the main route running parallel to the northern coastline of Bali. The coastal village is around 40 km east of Singaraja, and 51 km northwest of Amed. Most hotels in Tejakula provide motorcycle and car rentals. Local bemos (minibus taxis) can take you to most areas, though they mostly don't run on schedule.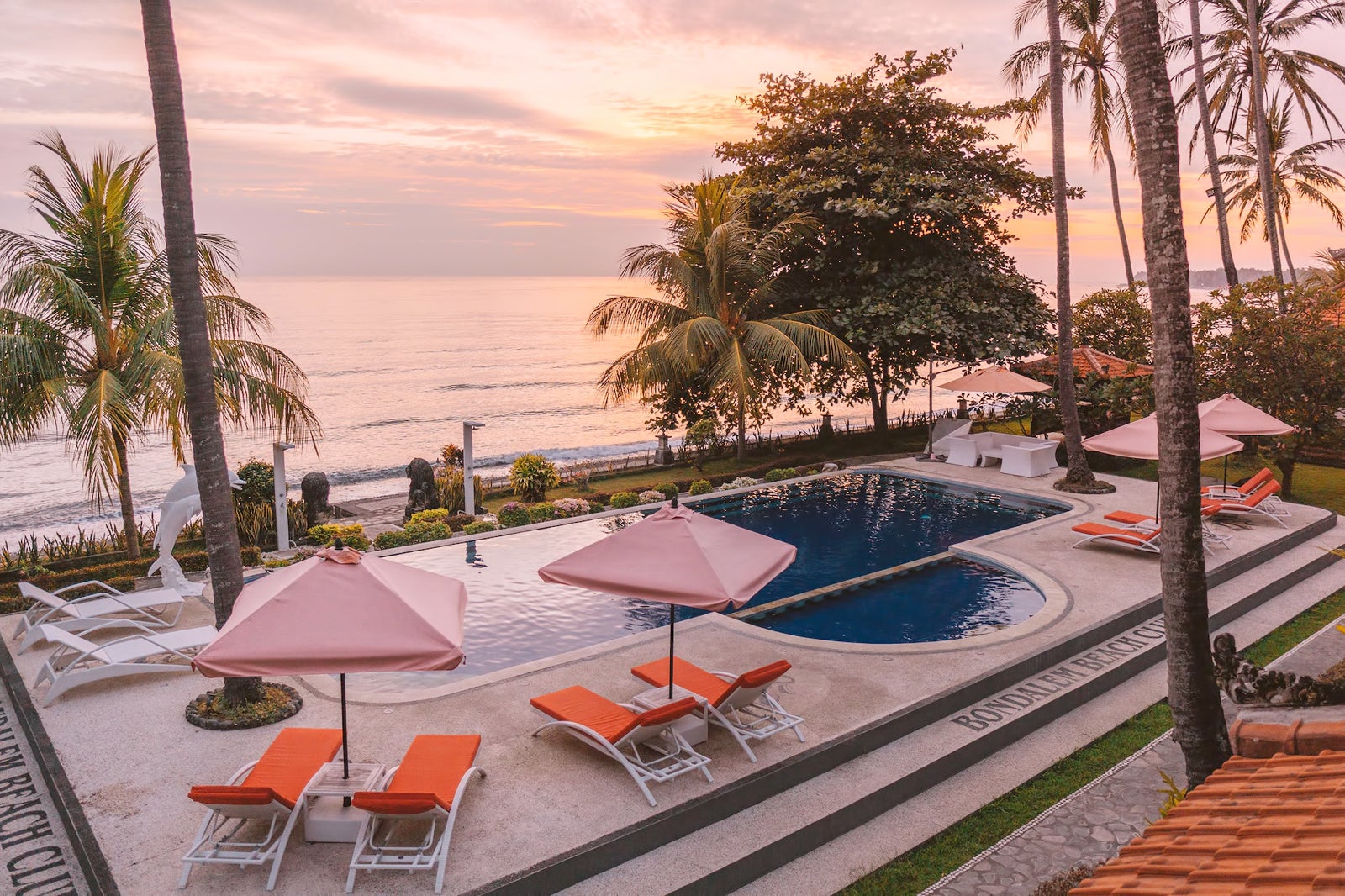 Where to stay in Tejakula
You can find excellent beachfront hotels and private villas dotting the coast of Tejakula. Some beach resorts double as beach clubs, offering views of the beautiful North Bali seascapes. Others specialise in relaxation, with onsite spa centres and wellness activities. Divers will find no shortage of dive resorts along the coast. These rather affordable hotels can also arrange for diving or snorkelling trips into Tejakula's calm waters.
Tejakula in Bali
Location: Tejakula, Buleleng, Bali, Indonesia
Back to top