33 Best Shopping in Ubud
Best Places to Shop in Ubud
Ubud is a haven for arts and crafts and you can find some of the island's major art markets in and around this region. As you discover a wealth of paintings, carvings, traditional garments and unique knick-knacks on your shopping adventures in Ubud, you'll find some bearing price tags, but most without – meaning you can always put your haggling skills to the test.
Along the main streets like Jalan Raya Ubud, you'll find a continuous row of fashion boutiques. From the main street to the Monkey Forest in Padangtegal, and from Sanggingan to Pengosekan, discover a great mix of shops selling unique items and great bargains from international designer brands and local artists.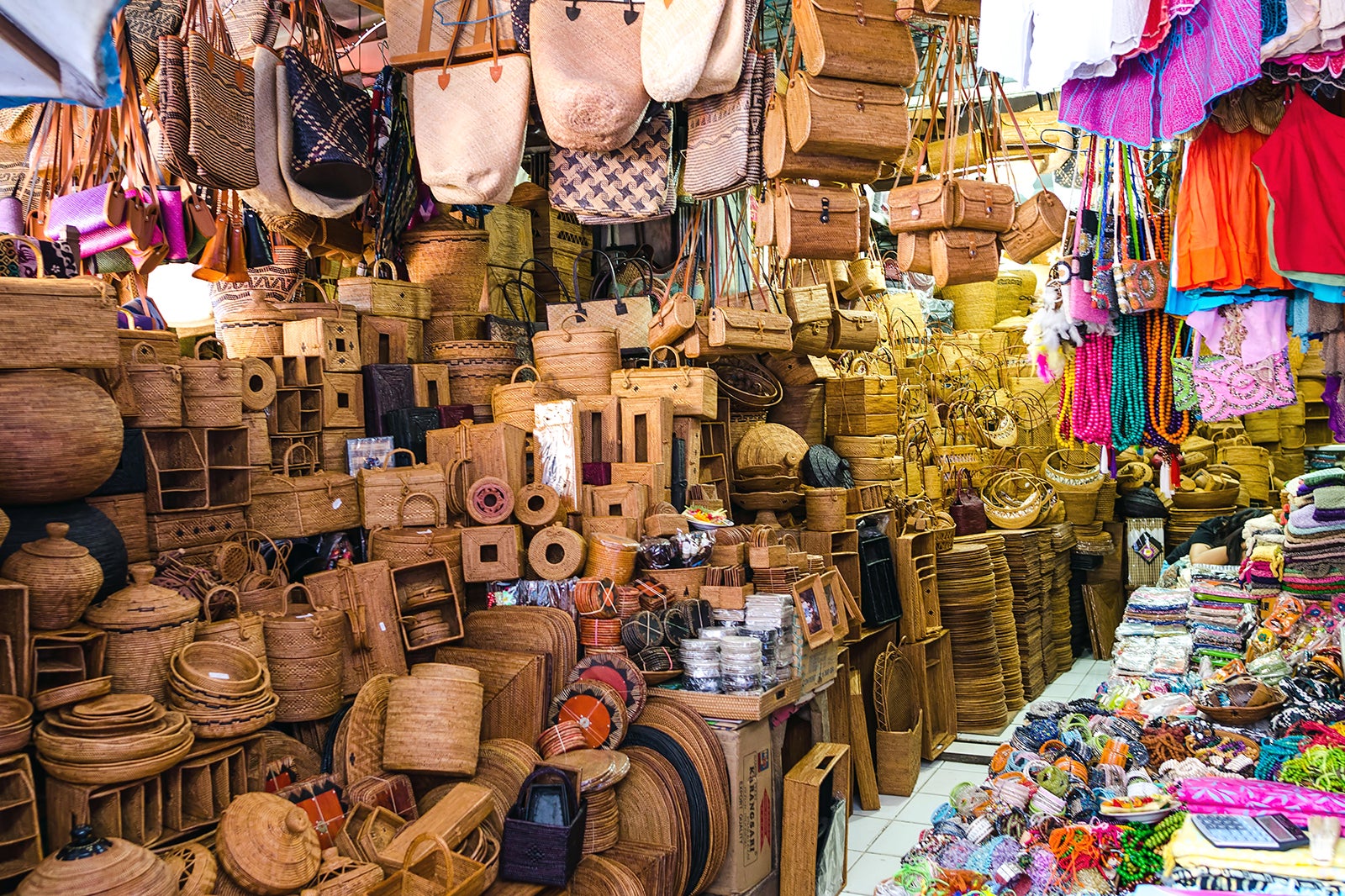 Ubud Art Market, or 'Pasar Seni Ubud', is a central landmark that's just across the road from Ubud Royal Palace. The market is open daily and features numerous shops presenting everything from beautiful silk scarves and handmade woven bags to statues, kites and a huge variety of handicrafts. Most of the goods found here are products made in the neighbouring villages of Pengosekan, Tegallalang, Payangan and Peliatan.
The market's central location makes it a convenient place to bargain hunt in Ubud, especially if you're looking for unique Balinese souvenirs to take home. Just beware of inflated prices – start bargaining down to a third of the initial offer.
Location: Jalan Raya Ubud, Ubud, Gianyar, Bali 80571, Indonesia
Open: Daily from 8am to 5pm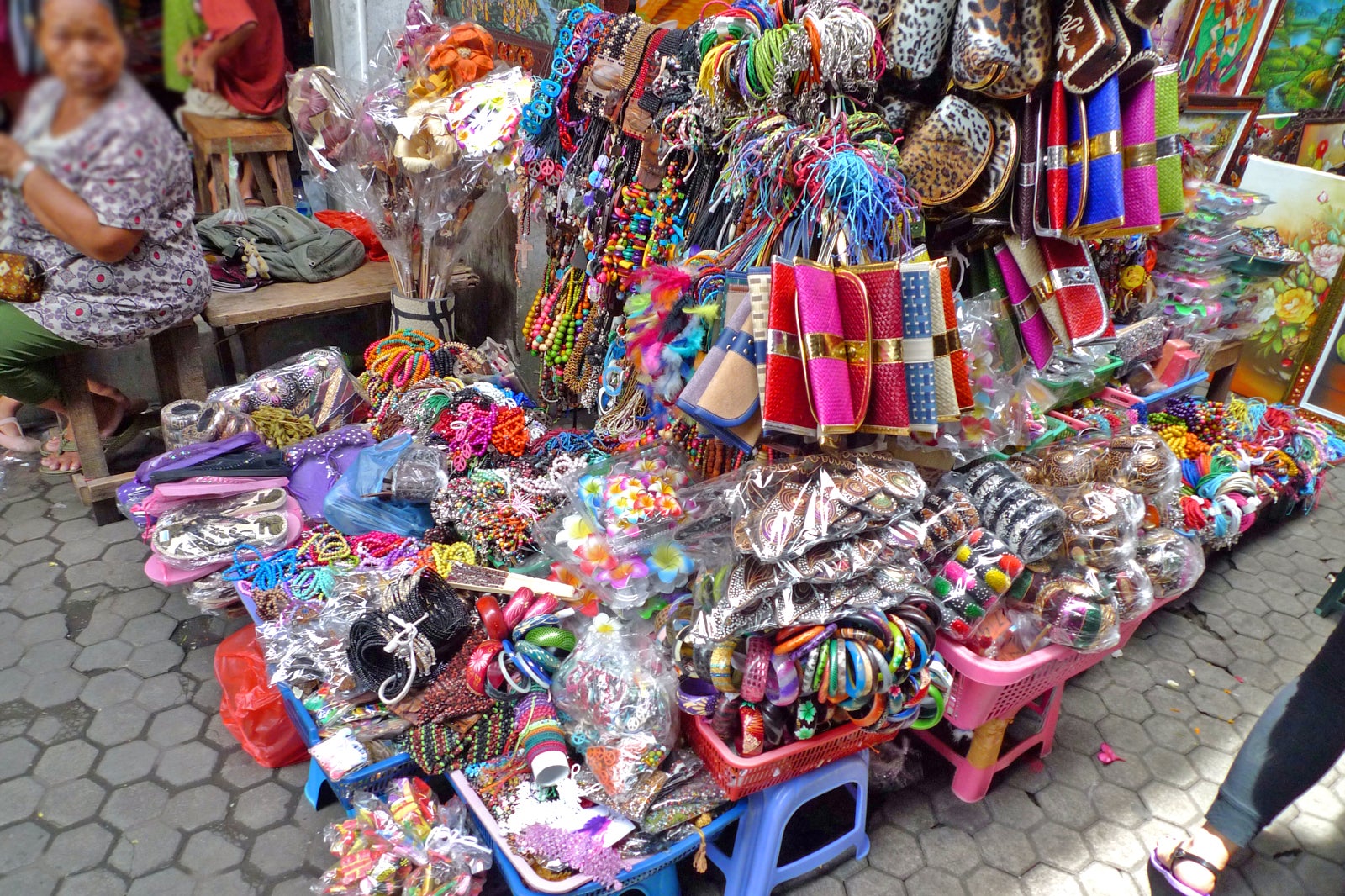 Sukawati Art Market, or Pasar Seni Sukawati, is Bali's most distinguished and long-standing art market. It's where both visitors and local residents can seek and purchase distinctively Balinese art items such as paintings and sculpted wooden figures and traditional handmade products.
Most of the shopkeepers here are craftsmen themselves, which makes bargaining a better experience compared to the more popular Ubud Art Market. The market's main building can get crowded at times with bargain hunters and locals sourcing their household and daily necessities. It's an alternative, inexpensive and complete shopping spot that's situated along most tour routes to Bali's central and northern regions.
Location: Jalan Raya Sukawati, Sukawati, Gianyar, Bali 80582, Indonesia
Open: Daily from 6am to 6pm
photo by phuongkim1981 (CC BY-SA 2.0) modified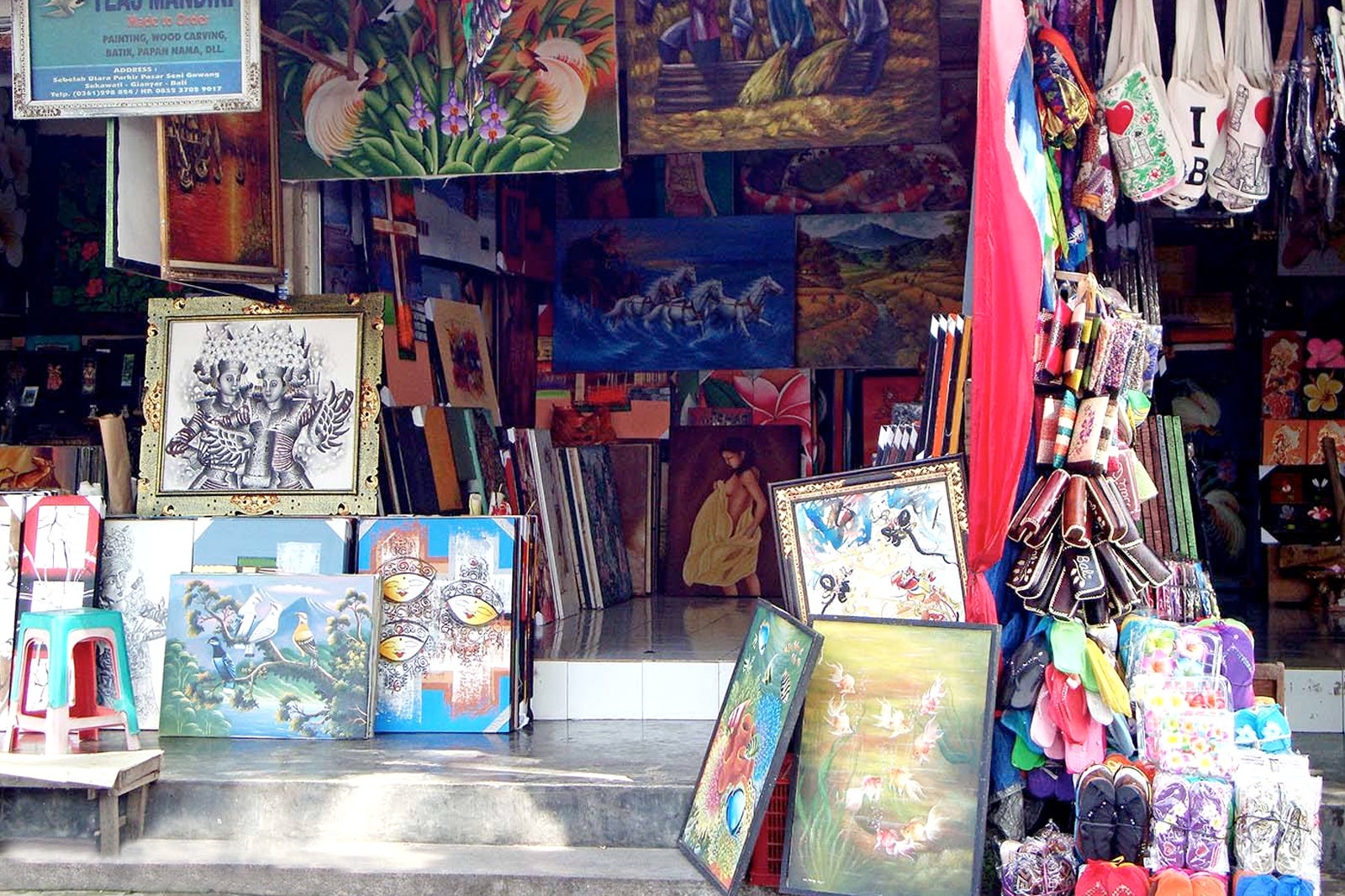 The village of Guwang is home to the Guwang Art Market, which is locally called Pasar Seni Guwang'. The market shares many similarities to the art market of Sukawati, particularly in terms of the items sold. Even so, Guwang provides an alternative shopping destination for visitors who wish to avoid the crowds that often travel to Sukawati during peak periods.
Besides the art market serving as a source of Bali souvenirs and handicrafts, the village streets around Guwang are also filled with many household art shops and painting galleries. Price-wise, the similar items sold at the Guwang market share little difference with those at Sukawati Art Market, but there are certain art items typical to one market that you probably won't find at the other.
Location: Jalan Raya Guwang No.5, Guwang, Sukawati, Gianyar, Bali 80582, Indonesia
Open: Daily from 8am to 7pm
Celuk village gold and silver centre
The village of Celuk, approximately 4 km southwest of central Sukawati in the Gianyar regency, is Bali's major centre for gold and silver crafts. The main road of Jalan Raya Celuk is lined up with galleries and workshops, and the village is usually a highlight itinerary on tours to the central and northern regions such as Ubud and Kintamani.
Celuk is also a link between Bali's Batubulan-Mas-Sukawati-Ubud so-called 'golden pentacle' of artisans and craftsmen. The jewellery pieces are of high quality and often feature unique and elaborate designs thanks to skills handed down through generations. Almost all households in the village are home to jeweller families and each Celuk household has a signature design and varying pattern.
Location: Jalan Raya Celuk, Celuk, Sukawati, Gianyar, Bali 80582, Indonesia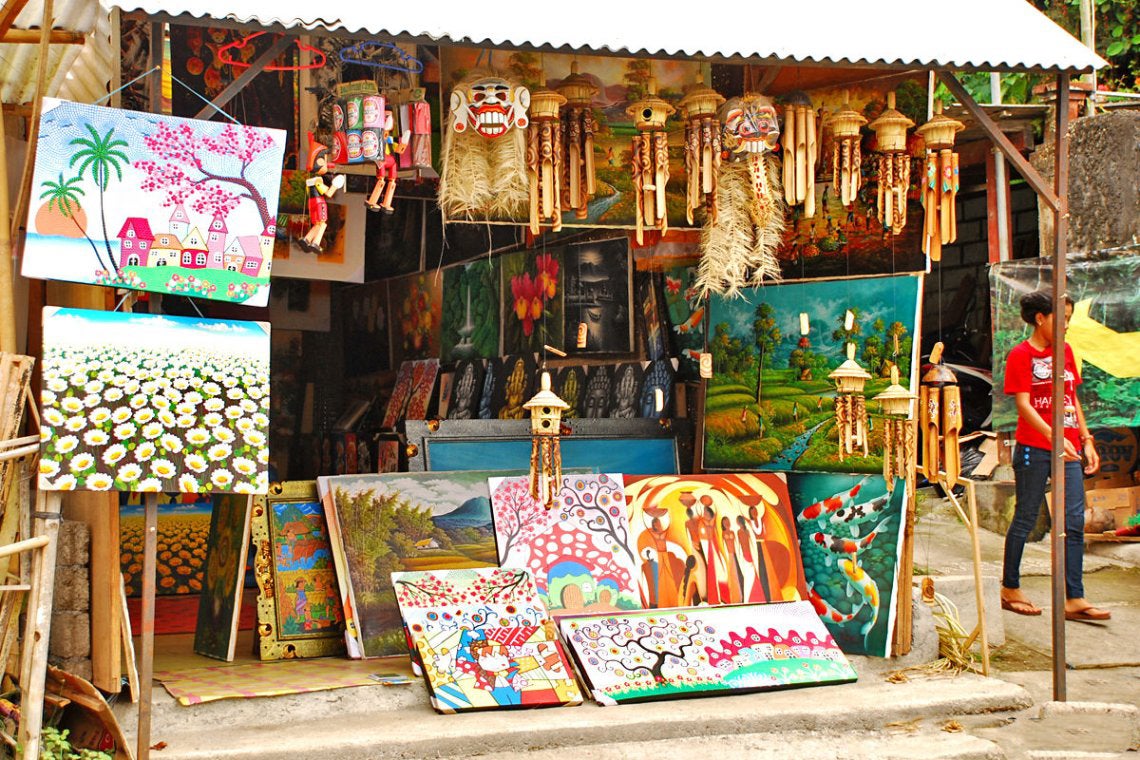 Tegallalang handicrafts centre
Tegallalang is both a famous shopping spot and a scenic stopover just north of Ubud central. On day excursions to the northern parts of the island such as Kintamani via the central Ubud route, many visitors stop by the Tegallalang roadside for the picturesque rice terraces that cover a deep valley.
Although agriculture remains a primary source of living among locals, the villages within Tegallalang are known for their generations of woodcarvers and craftsmen, who have opened up shops selling their creations, as well as for worldwide export. You can enjoy the longest row of art shops in the region driving up Jalan Raya Tegallalang. Some shops here state fixed prices – even so, you can still try your bargaining skills.
Location: Jalan Raya Tegallalang, Tegallalang, Gianyar, Bali 80561, Indonesia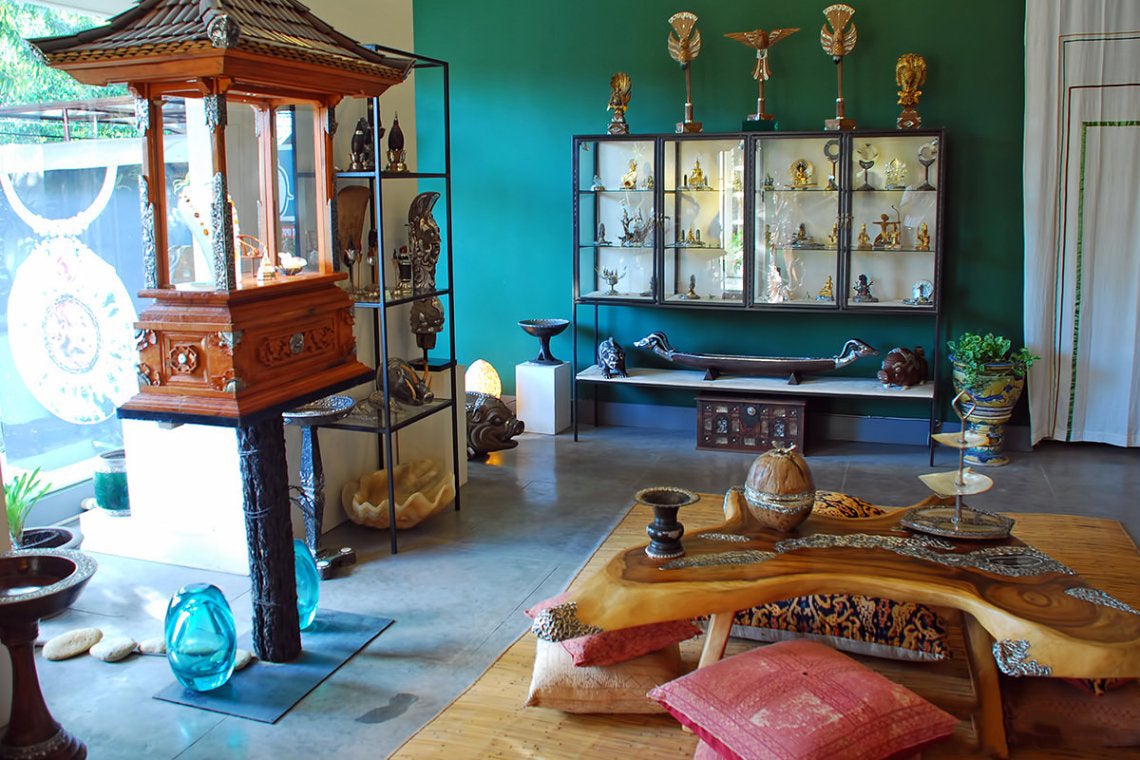 Jean-François Fichot is the eponymous flagship store of a late French designer and collector, just east of the Ubud Monkey Forest. This gorgeously laid out boutique hosts a vast collection of the works of art from a man who had devoted most of his life scouring the globe for unusual, natural materials, which he later passionately incorporated into one-of-a-kind, contemporary jewellery and home decor pieces.
Most items are on sale, with several pieces are obviously only for die-hard fine-art collectors. The boutique comprises two main sections: the main gallery that features home decor with glass displays and finely polished wooden cabinets, and a smaller private room housing an exquisite jewellery collection.
Location: Jalan Raya Pengosekan, Ubud, Gianyar, Bali 80571, Indonesia
Open: Daily from 10am to 8pm
Phone: +62 (0)361 974652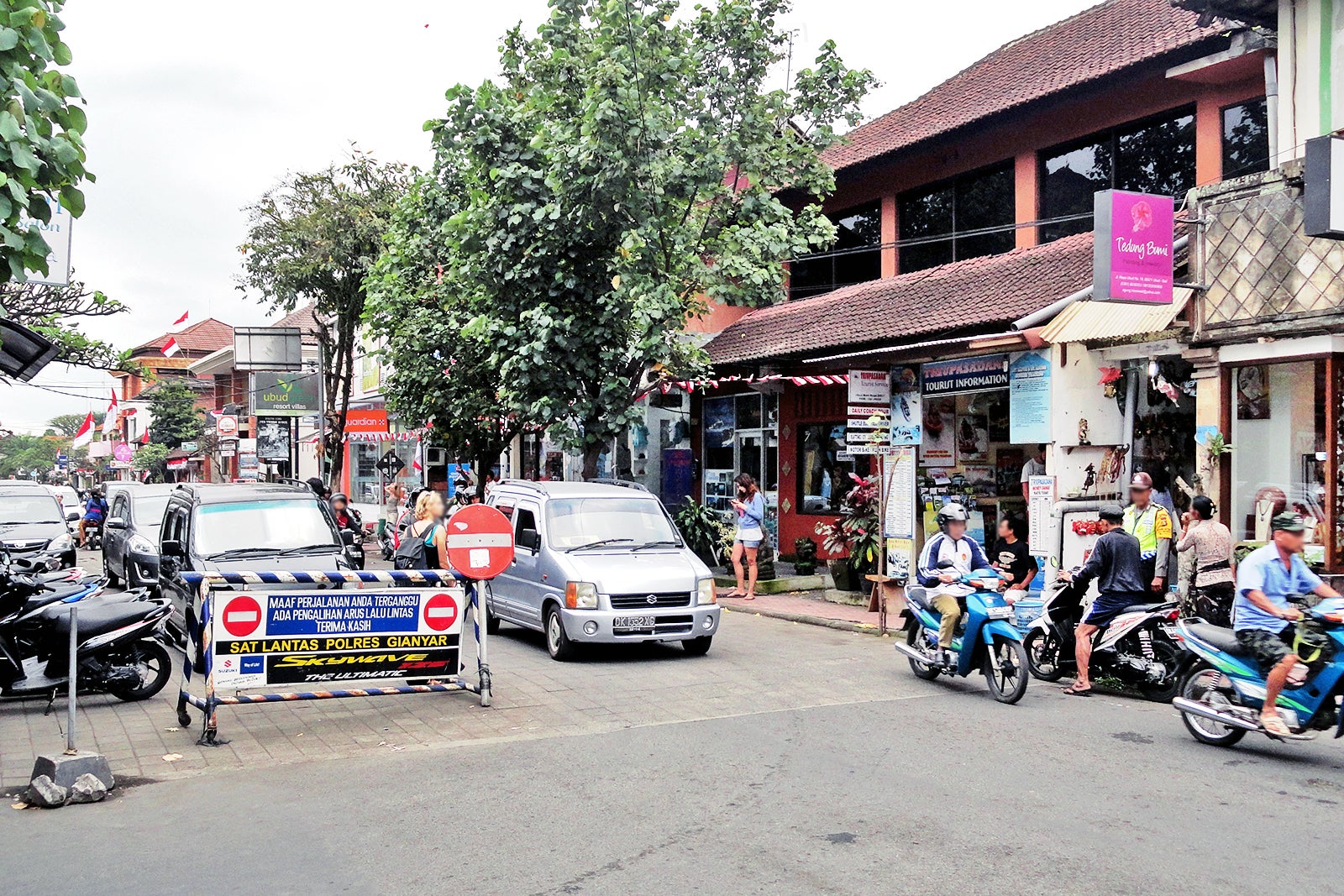 Jalan Raya Ubud shopping street
Jalan Raya Ubud is the main street that runs right through the centre of Ubud town, which many visitors regard as Bali's artistic and cultural heartland. Along this main shopping street, you'll be able to find an eclectic mix of fashion boutiques which range from those that promote batiks and other traditional heritage textiles of Java, Bali and the East Nusa Tenggara islands to handmade lace and collections of international fashion designers.
You'll come across many local art shops along the street selling handicrafts, paintings, souvenirs and the common colourful sarongs and beach sarongs that are similar to those that you'd find at the stalls within Ubud Art Market.
Location: Jalan Raya Ubud, Ubud, Gianyar, Bali 80571, Indonesia
photo by Fabio Achilli (CC BY 2.0) modified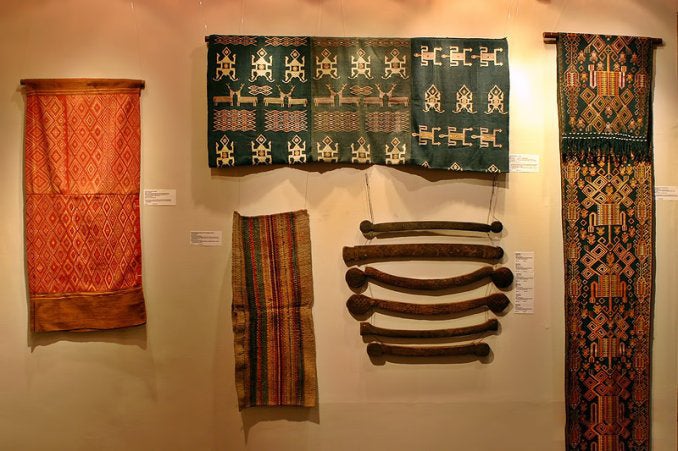 Threads of Life has embraced and promoted fair trade using culture and conservation in its noble mission to also alleviate poverty in the rural areas of Indonesia alongside its business. If you are into exotic textiles then this is a must-visit while in Bali. Inside the gallery on Jalan Kajeng, you'll find rich heirlooms of the archipelago through various textiles and woven baskets.
Here, you'll gain wonderful insight into the world of traditional textiles through the in-store collection of natural dyes, hand-spinning, and weaving, and take a mind's journey to the islands and communities where the Threads of Life products were created. When you purchase items, you also contribute to their conservation efforts.
Location: Jalan Kajeng No.24, Ubud, Gianyar, Bali 80571, Indonesia
Open: Daily from 10am to 7pm
Phone: +62 (0)361 972187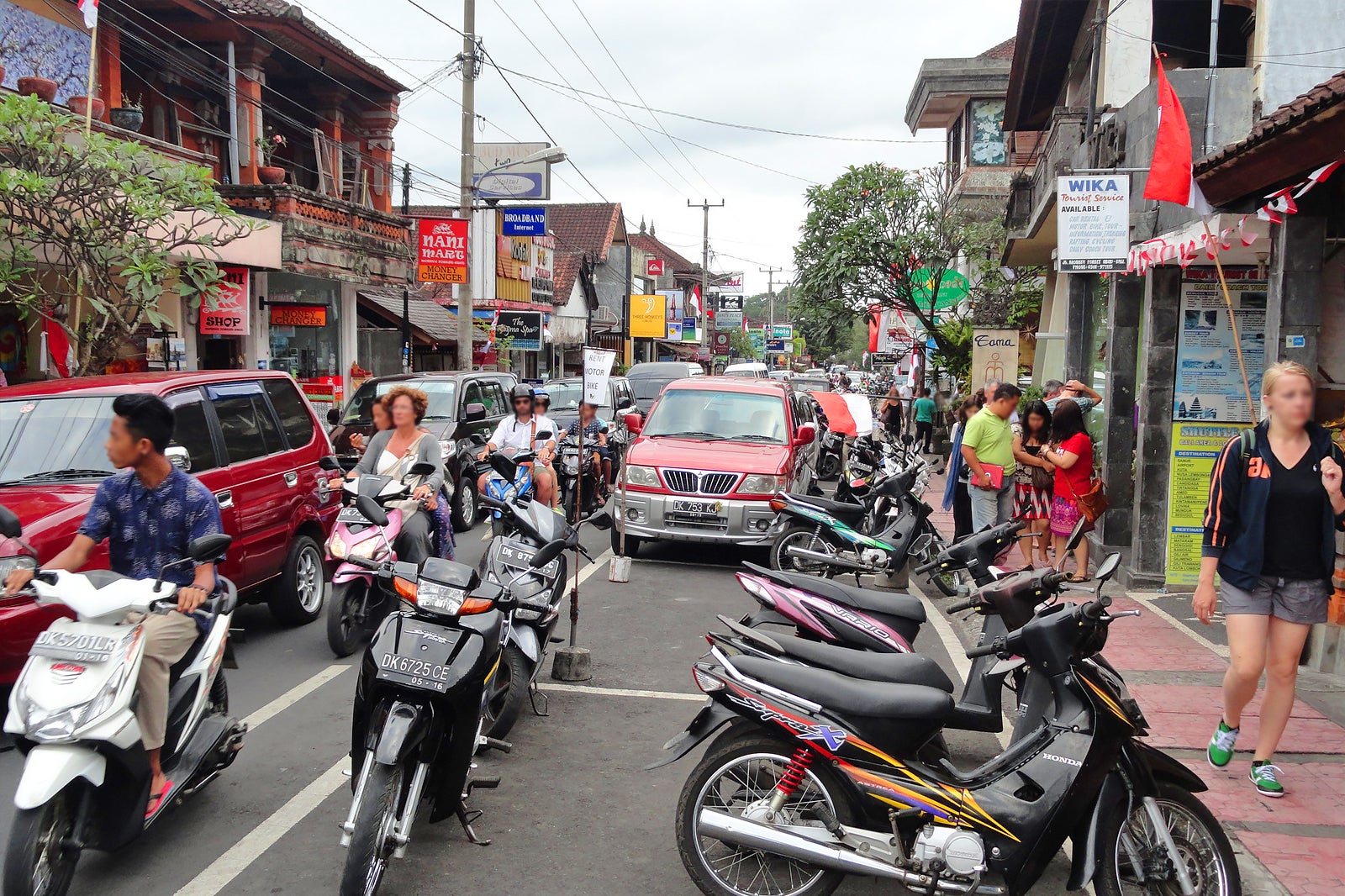 Jalan Monkey Forest in Ubud, or officially Jalan Wenara Wana, is a street that passes the namesake sanctuary of grey long-tailed macaques. The one-way road follows on further south from Jalan Hanoman and turns at Ubud's main town centre, across the road from the Puri Saren Royal Palace and Ubud's famous art market.
Rows of shops, boutiques and outlets line the roadsides together with many guesthouses and hotels, restaurants and small day spas. The side street shopping area combines the Monkey Forest road with the connecting streets of Jalan Hanoman, Jalan Sugriwa, and Jalan Jembawan – all southeast from Ubud central. The continuous row of antique shops and boutiques offer a great stroll for leisure and shopping with assorted handicrafts, antiques and textiles from the archipelago and Bali on display.
Location: Jalan Monkey Forest, Ubud, Gianyar, Bali 80571, Indonesia
photo by Fabio Achilli (CC BY 2.0) modified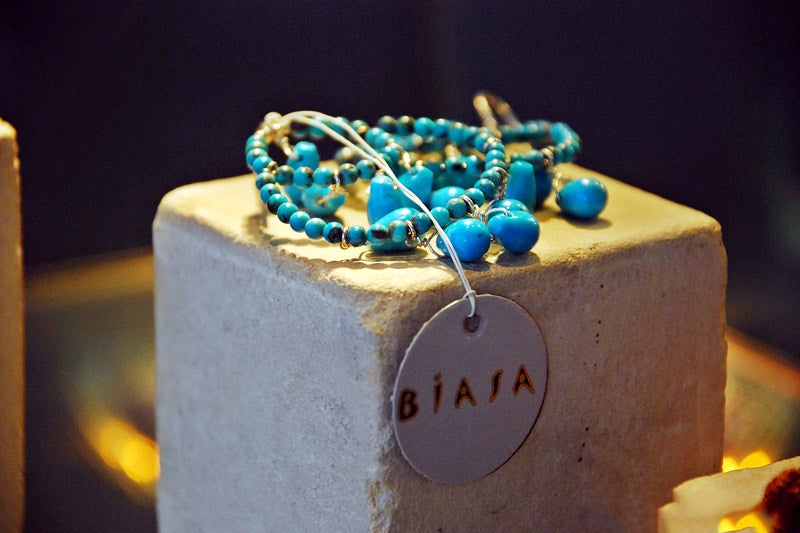 Biasa Ubud is the Ubud outlet store of the Bali-based Biasa fashion brand which has different outlets in locations throughout Bali and Jakarta. The Ubud store extends the brand's presence to the island's central region, presenting the fashion line of lightweight natural materials through easygoing yet chic resort wear.
Suitable for the tropics, Biasa's fashion items include a wide range for both men and women. Inside, you'll find various choices of dresses, skirts and tops for women, and shirts, trousers, shorts and scarves for men.
Location: Jalan Raya Sanggingan, Kedewatan, Ubud, Gianyar, Bali 80571, Indonesia
Phone: +62 (0)361 8878002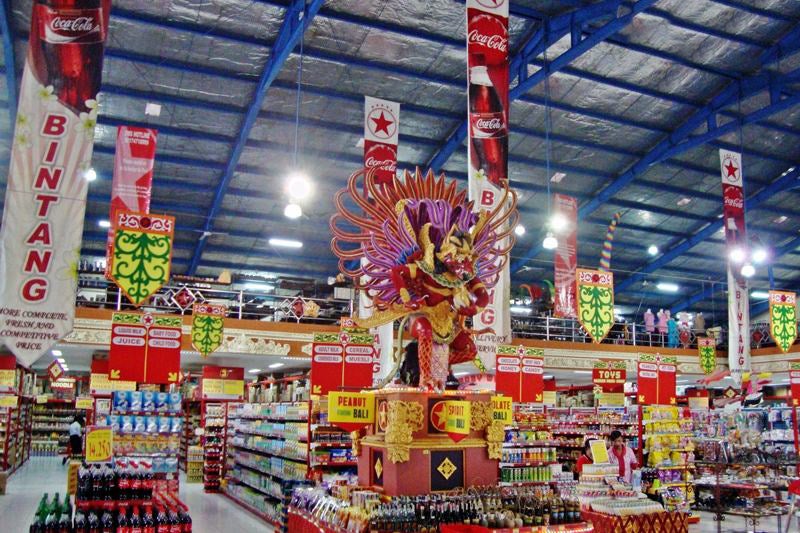 Bintang Supermarket on Jalan Sanggingan, up north from the Ubud main centre, is the Ubud region's large and longstanding supermarket. The interior shopping space is of an open warehouse-style layout. Most of the food, snacks and fresh goods are on the first floor, while upstairs you can find mostly stationery and clothing items.
Besides presenting common department store items, Bintang also offers imported products as well as organic and locally sourced items such as nuts and seeds. Fresh fruits and vegetables, bread and meats are also available, including western gastronomy-oriented food items catering to the international Ubud community.
Location: Jalan Raya Sanggingan No.45, Sayan, Ubud, Gianyar, Bali 80515, Indonesia
Open: Daily from 8am to 10pm
Phone: +62 (0)361 972972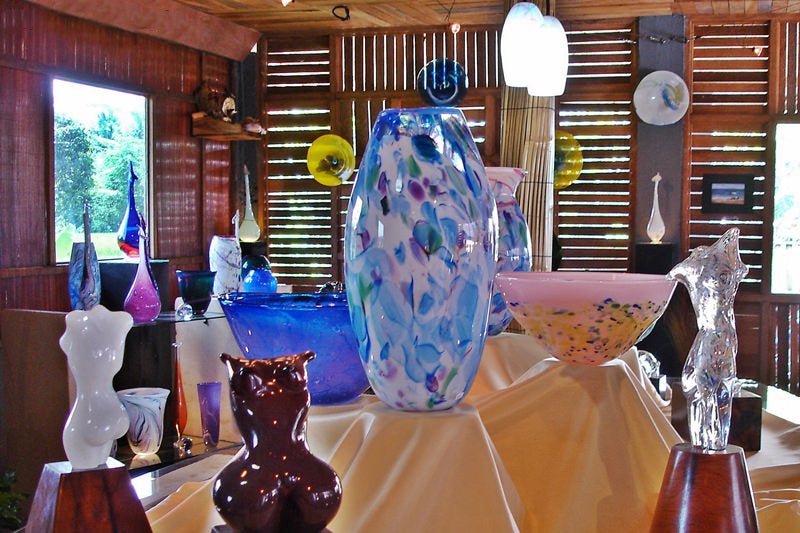 Horizon Glassworks is the passion project of Californian hot glass artist, Ron Seivertson. Through his venture in Singapadu, he designs and produces a wide variety of vases, rondels, bowls, light fixtures, paperweights, sinks, abstract forms and more.
Completed works are available in the gallery but can also be created as one-off projects or in limited series productions. You can witness a high-quality hand-blown and sculpted glass in the making at the adjacent workshop where the artist and his team are usually busy at work. Lamps, bottles, glasses, plates, vases, sinks, rondels are some among his creations that adorn the gallery nearby.
Location: Jalan Raya Negari, Singapadu, Gianyar, Bali 80582, Indonesia
Open: Monday–Saturday from 9am to 5pm (closed on Sundays)
Phone: +62 813 3745 5419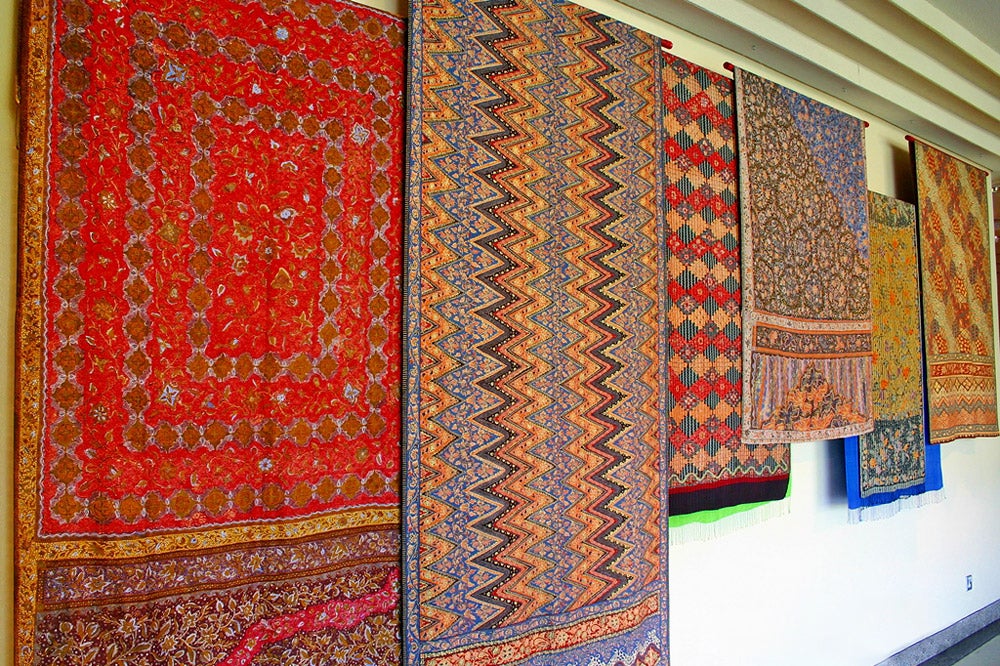 Ikat Batik is a notable endeavour in Ubud that's committed to the promotion and support of local Balinese artists and craftsmen, particularly those involved in unique handwoven traditional textiles. Their quality products are locally produced and made from sustainable resources.
For a different shopping experience with exotic fabrics, step into their shop on the Monkey Forest Road, otherwise known locally as Jalan Wenara Wana in the community of Padangtegal, and discover a wealth of ikat weaves and contemporary batik pieces. There are lines of hand-spun, hand-dyed, and all natural, beautiful modern textiles. The products are special and created in limited numbers, ideal for ornamental home décor and fashion pieces.
Location: Jalan Monkey Forest, Ubud, Bali 80571, Indonesia
Open: Daily from 9am to 9pm
Phone: +62 (0)361 975622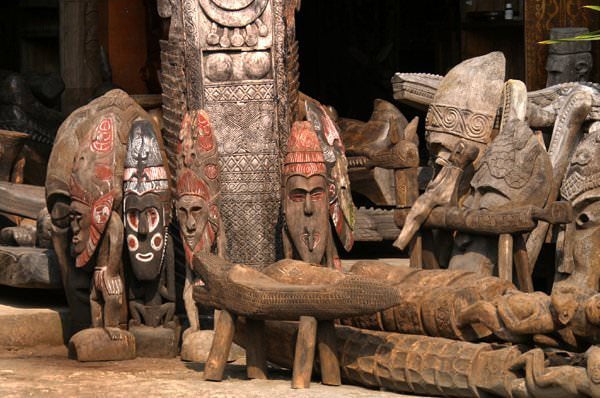 The village of Mas is often regarded as one of Bali's main woodcarving centres. You can find the village some 5 km south of central Ubud. The community of woodcarvers are known for creating impeccably beautiful statuettes that are typically smooth, unpainted, and made of high-quality wood.
The carvers are also known for their evolving creativity, producing artwork using new materials like driftwood and tree roots. Their forms can range from animals like lizards, turtles and tortoises to abstract faces and chess sets. Many excellent woodcarving shops line the main road. You can often drop into a shop and see their carvers at work in their backyard workshops.
Location: Jalan Raya Mas, Mas, Ubud, Gianyar, Bali, Indonesia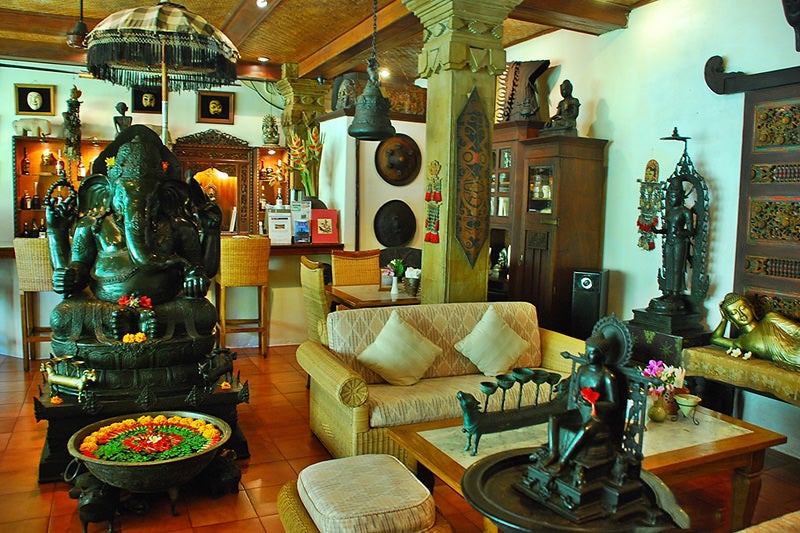 Murni's Warung Shop is the retail space of the longstanding restaurant near the western end of Jalan Raya Ubud. While Murni's Warung, the restaurant, is better known for serving delightful Balinese dishes, you can drop into its unique shop where antique pieces are displayed and available for purchase as wonderful souvenirs of your trip to Ubud.
Murni's collection constantly changes, and can range from collectables, small baubles perfect for gifts, and treasures too large to take home in your suitcase – which is why it also offers to ship orders to anywhere in the world.
Location: Jalan Raya Ubud, Ubud, Gianyar, Bali 80571, Indonesia
Open: Daily from 8am to 10pm
Phone: +62 (0)361 977484
Prapen Jewellery is a major design house, manufacturer, retailer and wholesaler of contemporary gold and silver jewellery in Bali. The large showroom and workshop are located in the gold and silversmiths neighbourhood of Celuk village, Gianyar regency. The famous jewellery production and family business started in the 1940s and has run for 4 generations.
Its name is taken from the word perapian or 'furnace' in the local tongue - the working place of a metalworker. Prapen is owned and managed by a member of the Pande Mas, the ancient clan of Balinese smiths who work with gold and precious metals. Prapen today is a centre of traditional Balinese silversmiths with an international clientele.
Location: Jalan Jaga Raga No.66, Celuk, Sukawati, Gianyar, Bali 80582, Indonesia
Open: Daily from 9am to 5pm
Phone: +62 813 3911 4877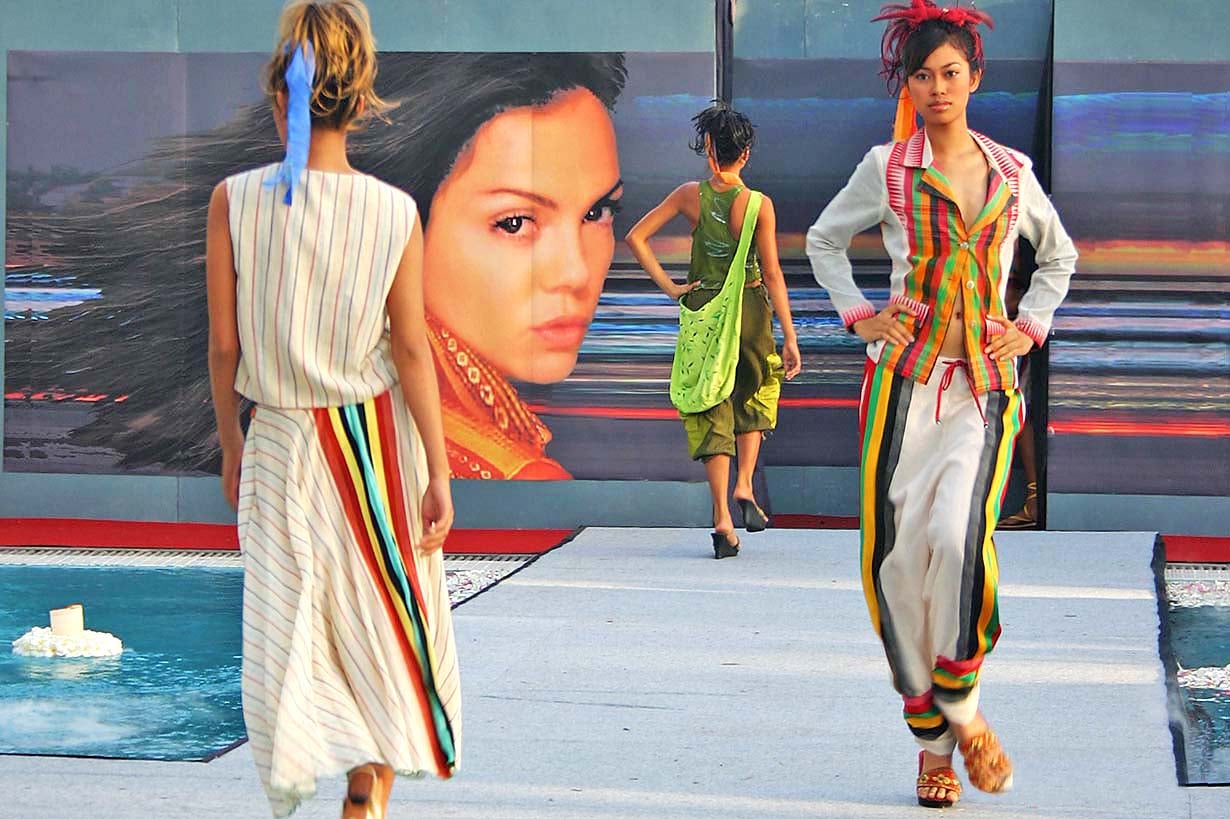 Paul Ropp is one of the leading international fashion brands that have their roots in Bali. The brand has various stores in the island's major resort areas, including Ubud in which there are 2 outlets. Paul Ropp's distinctive fashions are described as being 'inspired by sun and fun – clothes for people who want sensual freedom and movement or prefer to be naked.'
You can browse through the collections with selections available for both men and women together with a range of fashion accessories. Besides the Paul Ropp store on Jalan Raya Sanggingan, you can also find the other Ubud store on Jalan Raya Sayan.
Location: Jalan Raya Sanggingan, Ubud, Gianyar, Bali 80571, Indonesia
Open: Daily from 9am to 9pm
Phone: +62 (0)361 974655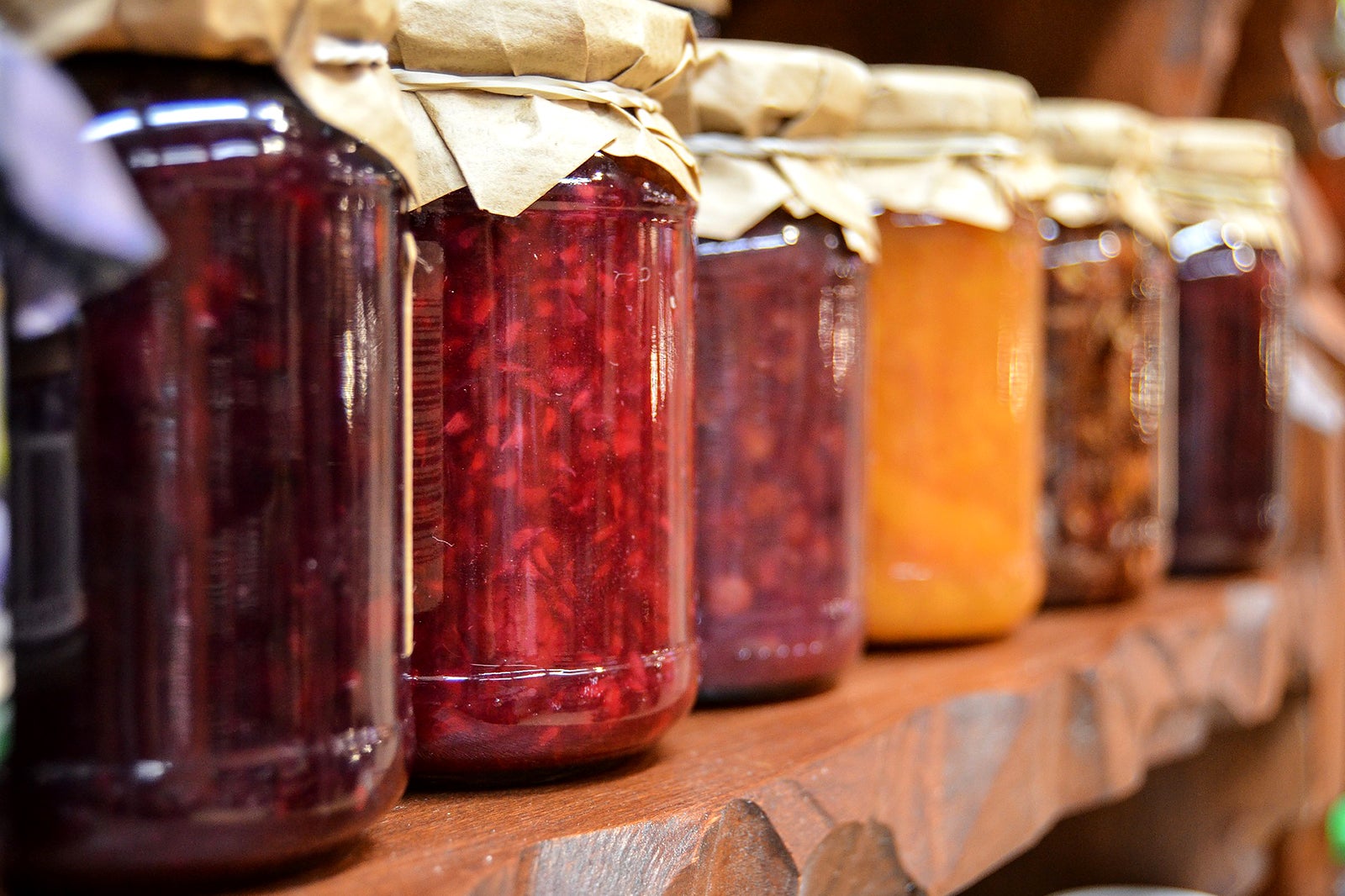 Bali Buda Shop presents a wide variety of organic food items and healthy-living products, together with a well-varied selection of local and imported sustainable goods. If you're a yoga practitioner, a vegetarian or a raw food connoisseur, you'll most likely frequent this shop on your yoga escapes or wellbeing stays in Ubud.
The shop also stocks natural skin care and alternative products that you can buy and take home to enjoy for yourself or as a unique gift from Bali. Reflecting its mission of promoting health and eco-awareness, Bali Buda uses eco-friendly banana leaves and newspaper bags for packaging – cloth bags and recyclables are only used in certain situations.
Location: Jalan Raya Ubud, Ubud, Gianyar, Bali 80571, Indonesia
Open: Daily from 7am to 10pm
Phone: +62 (0)361 976324
Bali Spirit is a Bali-based manufacturer, wholesaler and import-exporter of Indonesian made yoga props, yoga clothing and accessories. Their shop is located on Jalan Hanoman in Ubud, where you can drop in to find their own product line as well as various other labels, and basically everything related to yoga such as books, props and silver jewellery to curio and clothing. You might also stumble upon some rare yoga DVDs, relaxation music CDs or spiritual jewellery items.
All designed and produced in Bali, Bali Spirit focuses on practicality and their line are made with selected quality fabrics - designs tried and tested by their own in-house yogis before being produced and hitting the shelves.
Location: Jalan Hanoman No.44B, Padangtegal, Ubud, Gianyar, Bali 80571, Indonesia
Open: Daily from 9am to 8pm
Phone: +62 (0)361 973361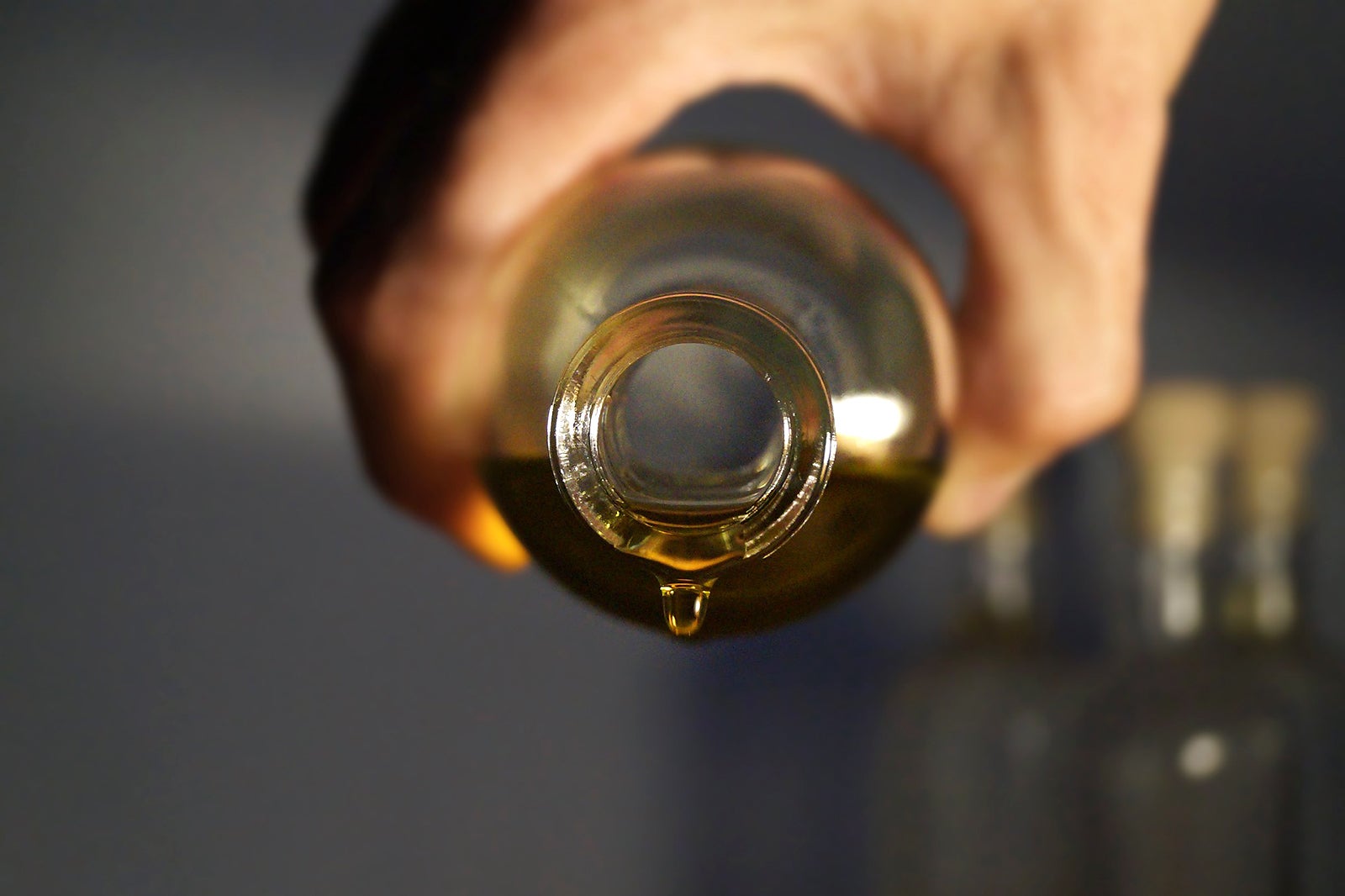 Blue Stone Naturals produces 'healing products' with an assortment of essential oils, soaps, salts, balms, and natural tonics. The shop is on Jalan Dewi Sita in Ubud, where visitors from all over the world can learn about how they can stay healthy, naturally, through their range of holistic products.
Products such as soaps and body lotions are formulated with specially selected blends of pure essential oils and come with a moisturizing blend of extra virgin olive oils, coconut oil, castor oil, and pure beeswax – all which nourish the skin with beneficial nutrients and antioxidants. They're good for personal use or as gifts.
Location: Jalan Dewi Sita No.1, Ubud, Gianyar, Bali 80571, Indonesia
Open: Daily from 9am to 10pm
Phone: +62 (0)361 970 673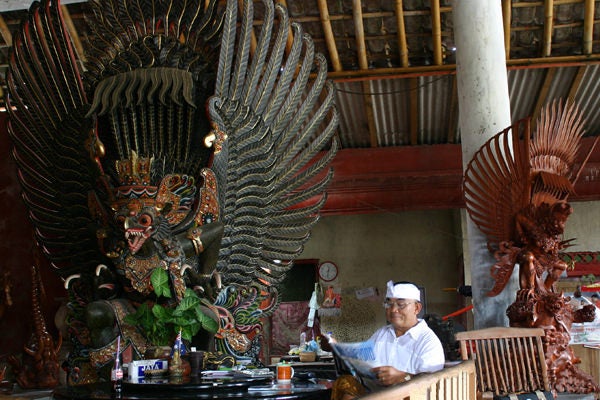 Pakudui in Tegallalang, a drive up north from central Ubud, is a village known for its magnificent woodcarvings. Entering Pakudui, you'll notice blocks, logs, shavings, and magnificent wooden art forms lined up along the small and winding road. The villagers here are avid Balinese craftsmen, whose skills are passed on through generations.
Even so, in Pakudui you will notice a recurring presence of artworks depicting one particular mythical Hindu beast – the mythical Garuda bird. There are carved mythical lions, horses, human figures, dogs, dragons, vases, frogs, kangaroos, cats and even large-scale dinosaurs, yet the Garuda seems to be an ever-present feature made in various shapes and sizes. Smaller scales are great for souvenirs and can be brought easily.
Location: Jalan Pakudui, Kedisan, Tegallalang, Gianyar, Bali 80561, Indonesia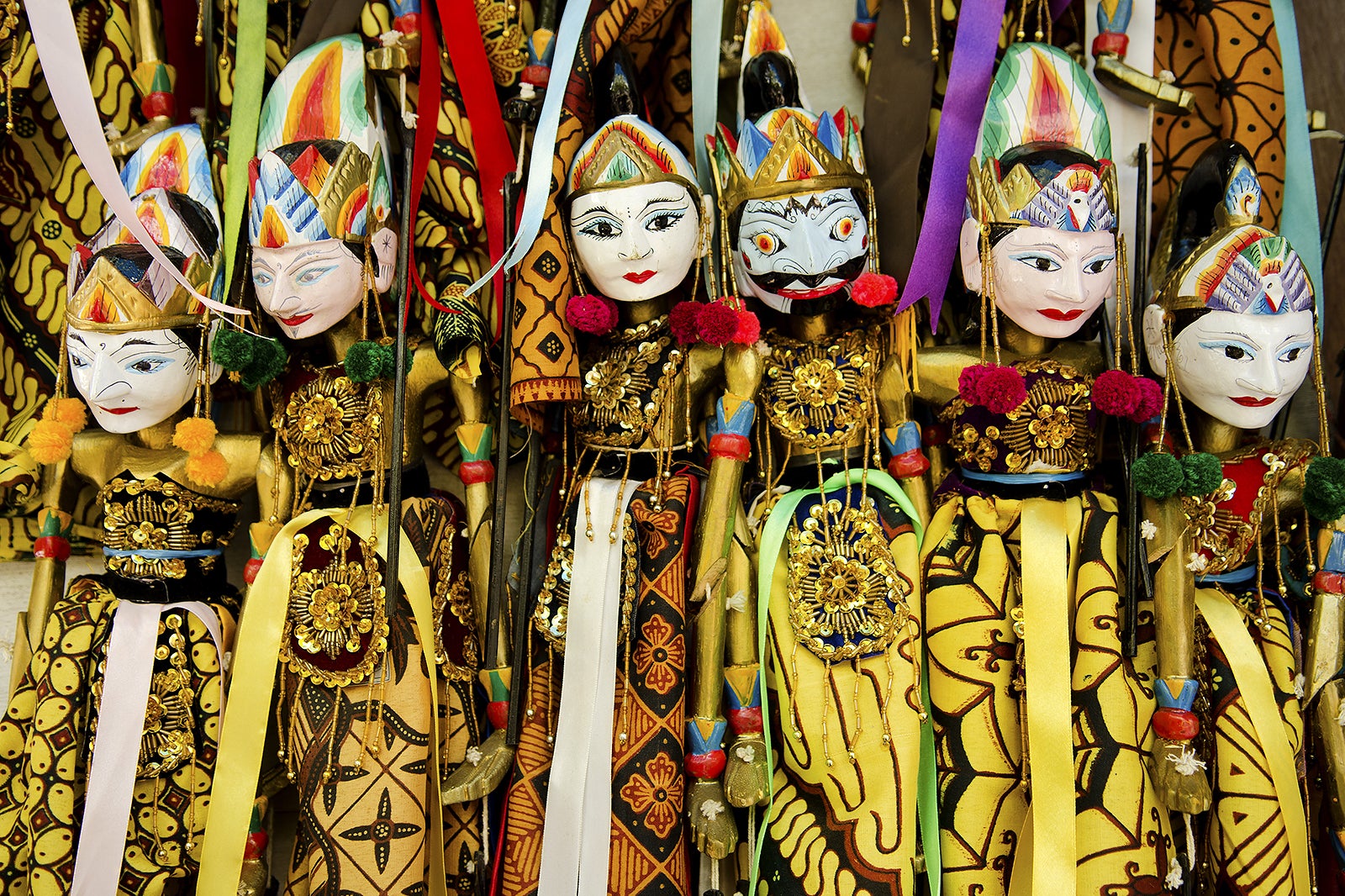 Shalimar Gallery & Boutique
Shalimar Gallery in central Ubud is a boutique gallery that specialises in authentic art, fabrics and ethnic pieces. Stepping into this shop on the Ubud main road, you'll find rare fabrics from all over the archipelago. These include a selected range of high-quality Indonesian ethnic art pieces.
You can also find various masks, traditional wayang puppets and many other ethnological artefacts alongside a range of homeware accessories such as soft furnishings and decorative items that can help or inspire you to spruce up your livingroom back home.
Location: Jalan Hanoman, Padangtegal Kelod, Ubud, Gianyar, Bali 80571, Indonesia
Open: Daily from 10am to 9pm
Phone: +62 (0)361 977115
BAWA Shop is the merchandise outlet of the Bali Animal Welfare Association, where you'll find products ranging from T-shirts, hats and mugs to great gifts dedicated towards animal lovers.
The charity's founder, Janice Girardi, is also an artist, and you can find her designs through the artworks at BAWA Shop together with various jewellery items in sterling silver and semi-precious stones. All profits go back to the foundation's well-established animal welfare efforts on the island.
Location: Jalan Raya Ubud No.10, Ubud, Gianyar, Bali 80571, Indonesia
Open: Monday–Friday from 9am to 9pm, Saturday–Sunday from 9am to 5pm
Phone: +62 (0)811 389 004
Dinata Shop is a great place to drop into in Ubud if you're looking for unique souvenirs. The gift shop is right down the Jalan Raya Ubud main road, near the Campuhan Bridge. The shop stores beautiful and exotic items from Bali and Indonesia, which can range from kris daggers, ritual masks and statues made from ancient Chinese coins to other rare handicraft items.
Each antique object has a story of its own to tell – the store owners and staff are ready to share with you their backstories, which can be a great part of the whole shopping experience.
Location: Jalan Raya Ubud, Campuhan, Ubud, Gianyar, Bali 80571, Indonesia
Open: Daily from 9am to 8pm
Phone: +62 (0)812 3625 569
Ganesha Bookshop is a small, family-run bookstore that has been around since 1986 and is owned by a local writer-musician and his wife. It is one of the shops in Ubud that has been frequented by regular international visitors to Ubud looking for good reads and rare titles.
What first started off as a personal book collection had expanded over time. Now, the store boasts a vast collection of new, used and antique books mainly on subjects of Bali and Indonesia, as well as a collection of Indonesian and Balinese ethnic music CDs and DVDs. You can easily find Ganesha Bookshop near the Ubud post office at the corner of Jalan Raya Ubud and Jalan Jembawan.
Location: Jalan Raya Ubud, Ubud, Gianyar, Bali 80571, Indonesia
Open: Daily from 9am to 6pm
Phone: +62 (0)361 970320
Gemala Silver is an Ubud-based manufacturer and retailer of jewellery items in unique contemporary designs. It combines traditional smithing methods of precious metals with modern international-standard production facilities. Gemala's collection features earrings, rings, pendants, necklaces, bracelets, cufflinks, silk cords and others.
The shop on Jalan Raya Pengosekan has an amethyst façade and as you step inside, you'll be greeted to view the displays or sit in comfortable chairs with large tables and mirrors for you to examine and try on each sparkling creation.
Location: Jalan Raya Pengosekan, Ubud, Gianyar, Bali 80571, Indonesia
Phone: +62 (0)361 976084
Kertas Gingsir is a workshop and gallery that has been producing fine quality carved bone and handmade sterling silver jewellery in Ubud since 1992. It also offers quality handmade Balinese paper products made with high-quality natural materials.
The unique design themes range from goddesses, moons, soul and animal spirit totems. You can also find one-off selections of items made from abalone, coral, pearls and mother-of-pearl.
Location: Jalan Raya Andong No.88x, Petulu, Ubud, Gianyar, Bali 80571, Indonesia
Open: Daily from 9am to 5pm
Phone: +62 (0)361 974410
Manik Bali Ikat is a boutique gallery in Ubud that presents Eastern Indonesian textiles, particularly the double tie-dyed ikat fabrics that are exotic and unique. Inside the boutique, you can learn about the traditional textiles and discover various forms, ranging from dresses (including traditional Balinese style attire), sarongs, pillow covers and all sorts of homeware and accessories.
Manik Bali is a great spot to go to while in Ubud for all things made of ikat. They can also tailor-make pieces according to your request, usually completing orders such as shirts or other custom fashion items within 2 days.
Location: Jalan Raya Ubud No.14, Ubud, Gianyar, Bali 80571, Indonesia
Open: Daily from 9am to 8pm
Phone: +62 (0)361 972992
Owl House is an art gallery that solely features the works of Balinese painter Wayan Sila. His internationally exhibited works channel his heart and soul to the world through the magical portraits of owls. The gallery is located on Jalan Bisma in Ubud and has been showcased his ever-growing collection of owl paintings since 1999.
Wayan Sila's mediums include traditional watercolour paintings as well as pencil sketches. As you enter the gallery, you may easily find the artist inside his studio, who will enthusiastically share his insights and talk about his unique creations.
Location: Jalan Bisma, Ubud, Gianyar, Bali 80571, Indonesia
Open: Daily from 10am to 5pm
Phone: +62 (0)361 977649
Pithecanthropus is a compact boutique fashion store in Ubud that's filled with varied fashion items emphasising on batiks and other traditional textiles in modern designs.
Through its concept of 'rediscovering Indonesian culture', Pithecanthropus also features modern ethnic handicrafts, where you can get inspired for upholsteries in batiks and traditional tie-dyed textiles such as ikat and songket. Pithecanthropus has 2 stores in Ubud, with other stores in the southern beach resort areas such as Kuta, Legian and Nusa Dua.
Location: Jalan Monkey Forest, Ubud, Gianyar, Bali 80571, Indonesia
Open: Daily from 9am to 9pm
Phone: +62 (0)361 970990
Tegun Galeri is both a museum and a shop altogether. The items in its collection range from primitive carvings to highly refined wooden handicrafts and textiles. The gallery features a unique collection from all over the archipelago – there are handcrafted collectables that range from from carvings, masks, and jewellery to textiles and furniture.
The owners are the same couple behind the Bali Spirit and Yoga Barn in Ubud, who travel constantly to distant corners of Indonesia and across the Asian continent in search of unusual and beautiful pieces of folk art.
Location: Jalan Hanoman, Ubud, Gianyar, Bali 80571, Indonesia
Open: Daily from 8am to 9pm
Phone: +62 (0)361 970581
The Emporium is a boutique gallery that presents homeware, handicrafts and traditional textiles with proceeds that go out to support local Balinese craftsmen and women. The collection features arts and crafts produced by communities in other Indonesian islands. The shop is right next to its sister venture, Casa Luna restaurant, on the Jalan Raya Ubud main street.
Step inside the shop to find colourful bed linens that combine fine quality plain and handwoven cotton in contemporary colours. There are also tablecloths, napkins and cotton cushions in local colourful fabrics and batik textiles, together with table and kitchenware as well as various woodcarvings.
Location: Jalan Raya Ubud No.23, Ubud, Gianyar, Bali 80571, Indonesia
Open: Daily from 10am to 10pm
Phone: +62 (0)361 971605
The Pure Land Gallery in Ubud is a boutique shop that's filled with a variety of sacred art and spiritual accessories that hark back to the Himalayas, particularly with its Tibetan thangka paintings. These paintings were delicately painted over the canvas, then sewn into a silk frame.
Also available are the finest Tibetan singing bowls in town, with many different varieties and pure sounds. Ubud draws yoga and wellbeing practitioners and the items sold here might help you in your meditational practices or spiritual pursuits while in Bali.
Location: Jalan Dewi Sita No.3, Ubud, Gianyar, Bali 80571, Indonesia
Open: Daily from 9am to 9pm
Phone: +62 (0)361 970672