The Tegallalang handicraft centre is famous as a source of arts and crafts in Bali. It's a short drive north from the main Ubud hub. The Jalan Raya Tegallalang main road covers 10.5 km through the Bali heartland, passing a famous scenic stopover towards the north-central parts of the island such as Kintamani. Besides agriculture, a primary source of income among the locals of the surrounding villages is in handicrafts and curios.
The handicraft centre owes its uniqueness to the various cottage industries that deal with the manufacture and worldwide export of sculptures and furniture items. It's not an overstatement to say that the Tegallalang route also has one of the longest rows of art shops in the world – you can enjoy a colourful drive along the route.
Tegallalang Handicraft Centre in Bali - one of the highlights of 33 Best Shopping in Ubud (Read all about Bali here)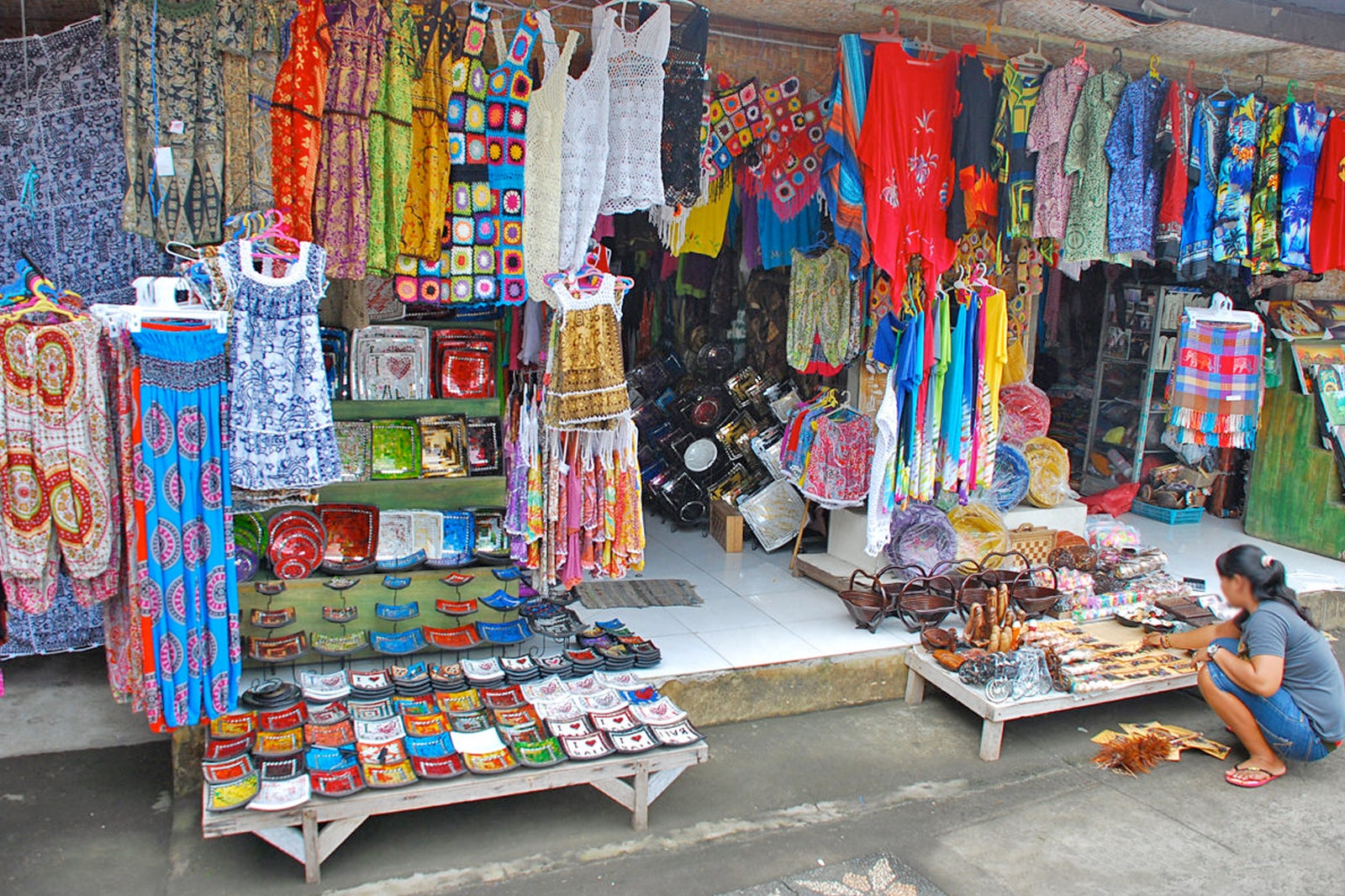 Attractions around Tegallalang
Apart from the rows of art shops along the Tegallalang handicraft centre, the namesake rice terraces are famous for their splendid landscapes. Amazing rice paddies overlook hills and streams and are explored through cycling or trekking adventures to Tegallalang as well as through other villages around Ubud such as Pejeng and Campuhan.
At the viewpoint, located on the eastern roadside, the wide green vista spreads down before you and away to the valley and rice terraces opposite. Afternoons are even more dramatic for photographers wishing to capture one of Bali's most iconic landscapes.
What to buy in Tegallalang
The art shops lining the route of the Tegallalang handicraft centre feature an assortment of colourful and unique items in different shapes and sizes, like interior ornaments, furniture, typical Balinese curios and many others. Several shops specialising in accessories present a variety of jewellery, ranging from rings, bracelets and necklaces to bandanas made from a mixture of materials such as nacre (mother of pearl), shells, wood, stone as well as beads and resin.
The trip to Tegallalang can be a treat for sore eyes, with the many choices of handicrafts and colourful items on display, including paintings. Some shops feature fixed prices but bargaining is always worth a try.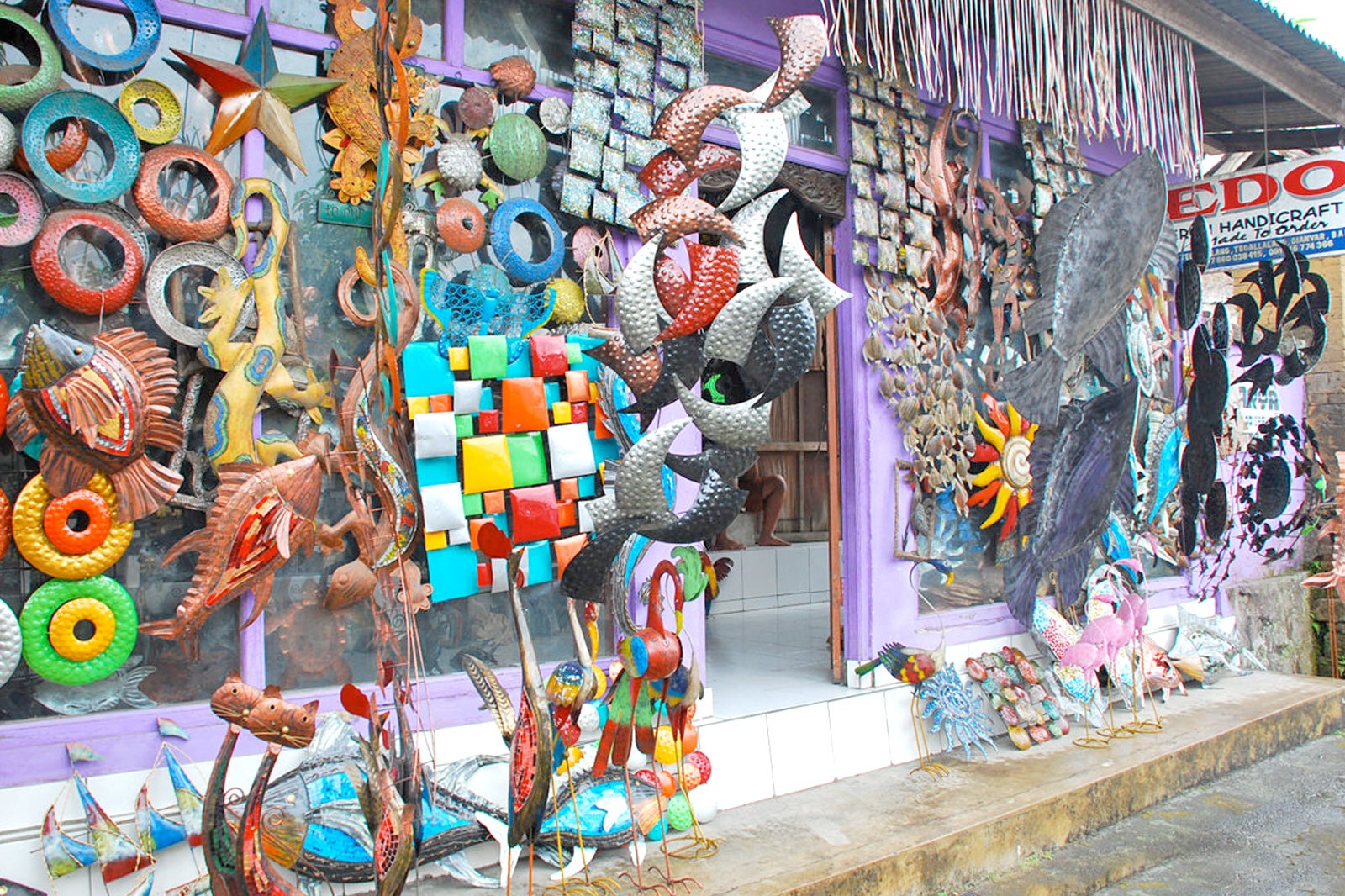 Good to know about Tegallalang Handicraft Centre
Some farmers who own the land around Tegallalang sell young coconut drinks and woven hats made from coconut leaves. It's common to see them posing on the grassy ledge, then approaching photographers for a small fee.
Souvenir peddlers also tend to approach visitors hoping to make a sale, but simply enjoy the view and ignore them if no item interests you. Besides, the whole length of the road has shops within the handicraft centre that are full of these goods.
With a further drive up north, you'll find the craftsman's dominion of Tegallalang's Pakudui Village. A right turn up from the famed rice paddy leads to the village with its Garuda carvings and various wooden animal sculptures.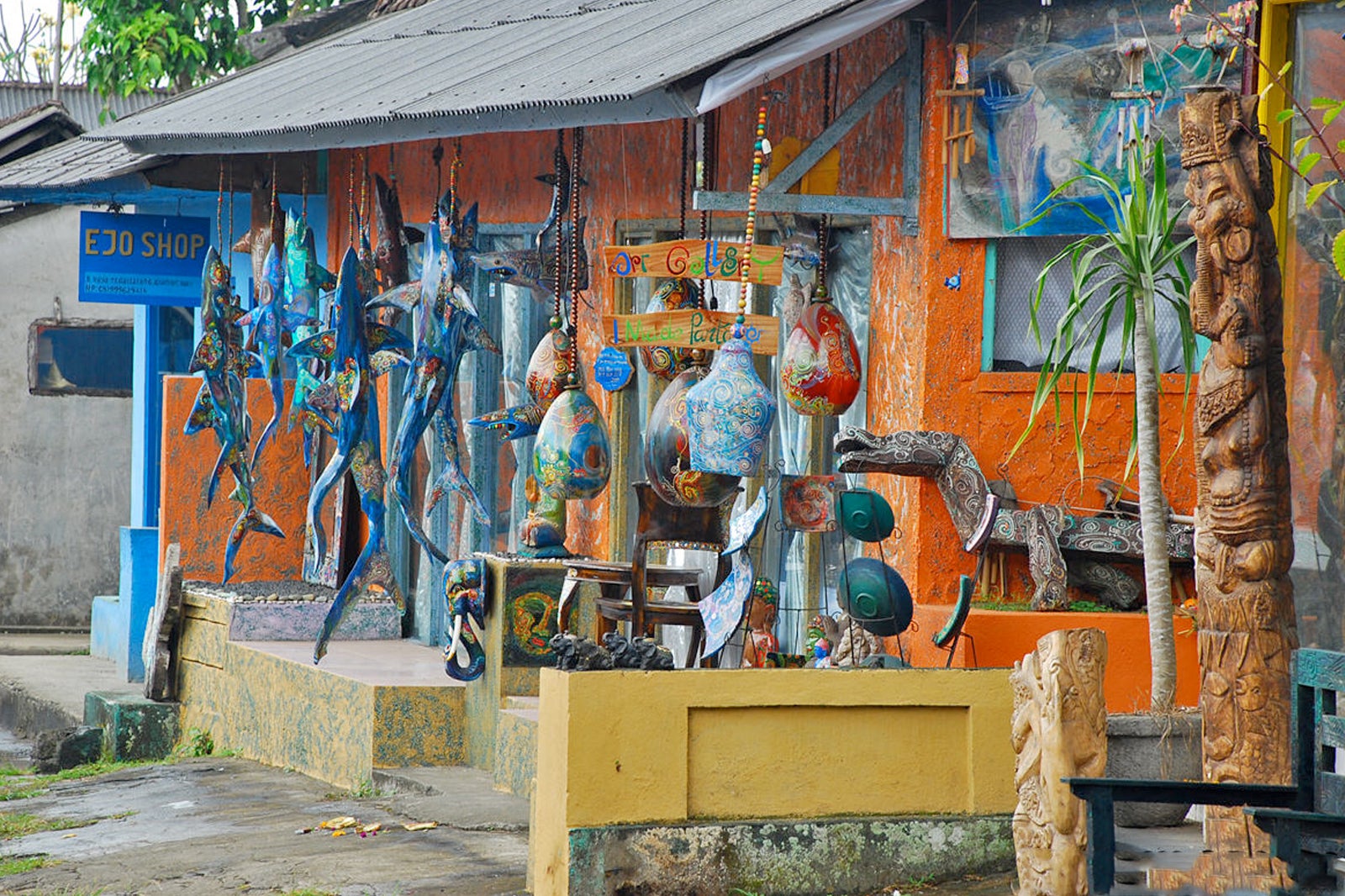 Tegallalang Handicraft Centre in Bali
Location: Jalan Raya Tegallalang, Tegallalang, Gianyar, Bali 80561, Indonesia
Back to top