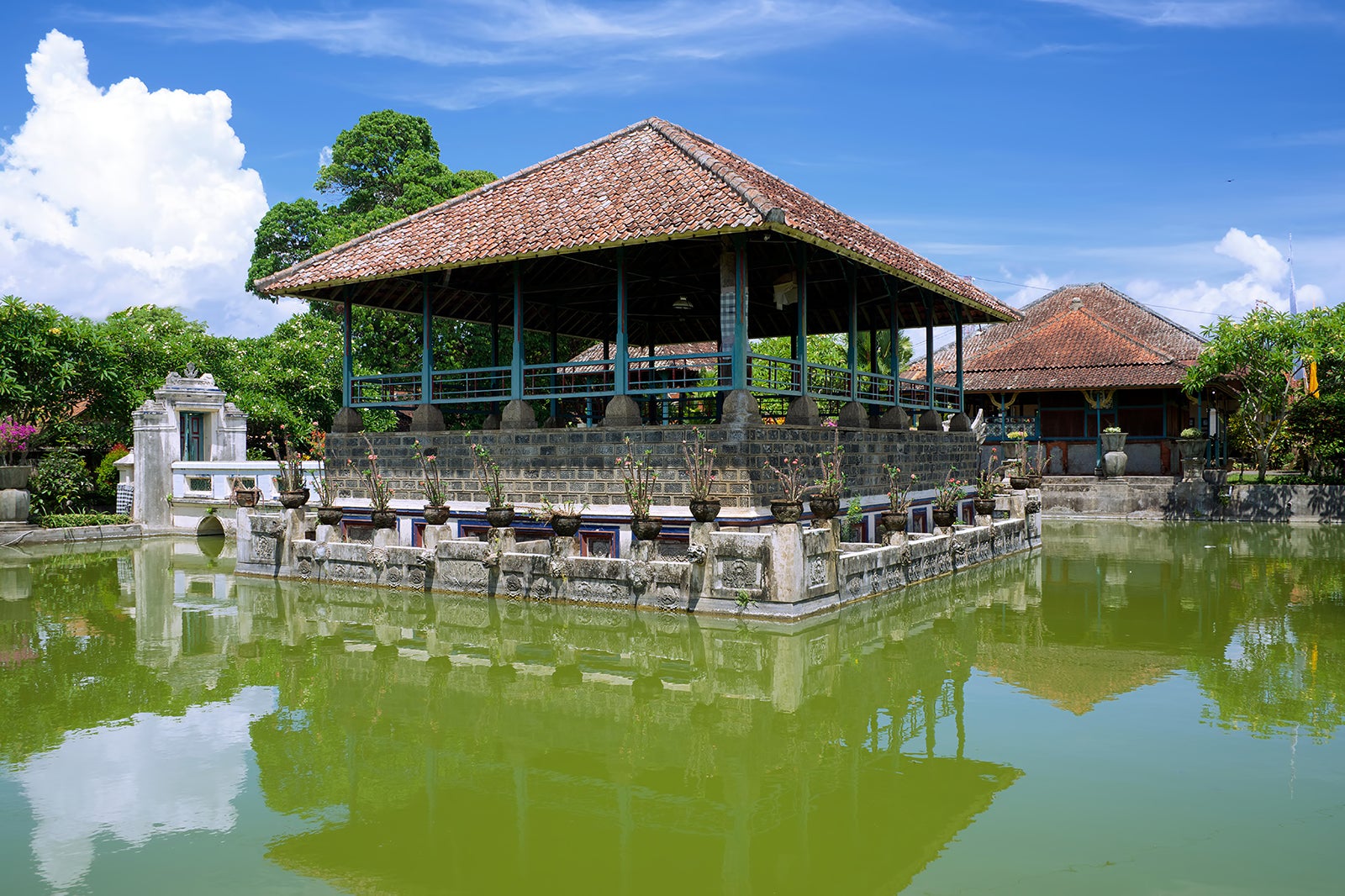 Puri Agung Karangasem is the royal palace of the Karangasem kingdom in East Bali. Rather than a single landmark, it's collectively several royal palaces that are all positioned within a 100-metre radius of the capital town of Amlapura. You can find these separate palaces in 3 main locations in the town's centre: Puri Kaleran to the north, Puri Gede on the west, and the main Puri Agung complex.
Puri Agung Karangasem is the main residential palace of the late Raja of Karangasem. On sightseeing tours here, you can admire grand structures such as the Bale Pemandesan pavilion and the Maskerdam palatial main building.
Puri Agung Karangasem Royal Palace - one of the highlights of 39 Best Things to Do in Candidasa and East Bali (Read all about Bali here)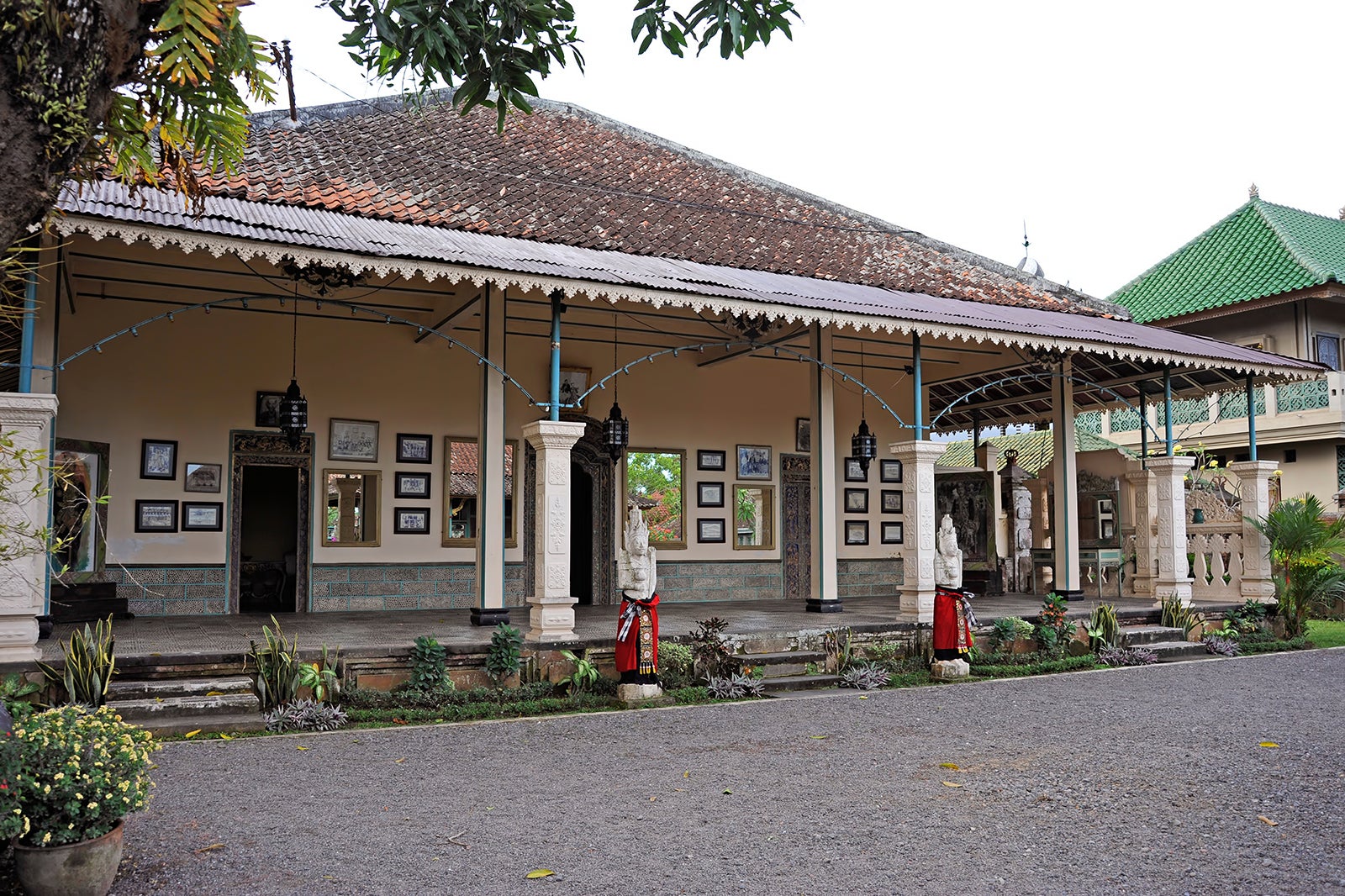 Features of the Puri Agung Karangasem Royal Palace
The Puri Agung Karangasem royal palace dates to the 19th century, during the reign of Anak Agung Agung Anglurah Ketut Karangasem. The palace is a silent witness to pretty much the whole span of Bali's history – from the times of the Majapahit Empire to the refuge from Islam, the breaking down of Bali's realms into 9 kingdoms, the Dutch occupation and its defeat, through to the formation and declaration of Indonesia's independence.
Many of the historical buildings are intact, retaining much of its past glory with hints of Balinese, Chinese, and European architectural details. There's even a 'floating' Gili pavilion surrounded by a lotus-filled moat. The different palatial clusters, particularly within the main site of the Puri Agung complex, used to house the late Raja's royal court. Today, it's still used for royal ceremonies and private events of the extended royal family.
Throughout the inner courtyard, you may witness old walls covered in various reliefs, towering redbrick gates, and historical black-and-white portraits of the late raja in his elegant Maskerdam building. Inside, you'll also find antique yet fashionable Wilhelmina furniture, harking back to the Dutch occupation.
Puri Agung Karangasem Royal Palace
Location: Jalan Sultan Agung, Karangasem, Bali 80811, Indonesia
Open: Daily from 6am to 9pm
Phone: +62 (0)363 21364
Back to top