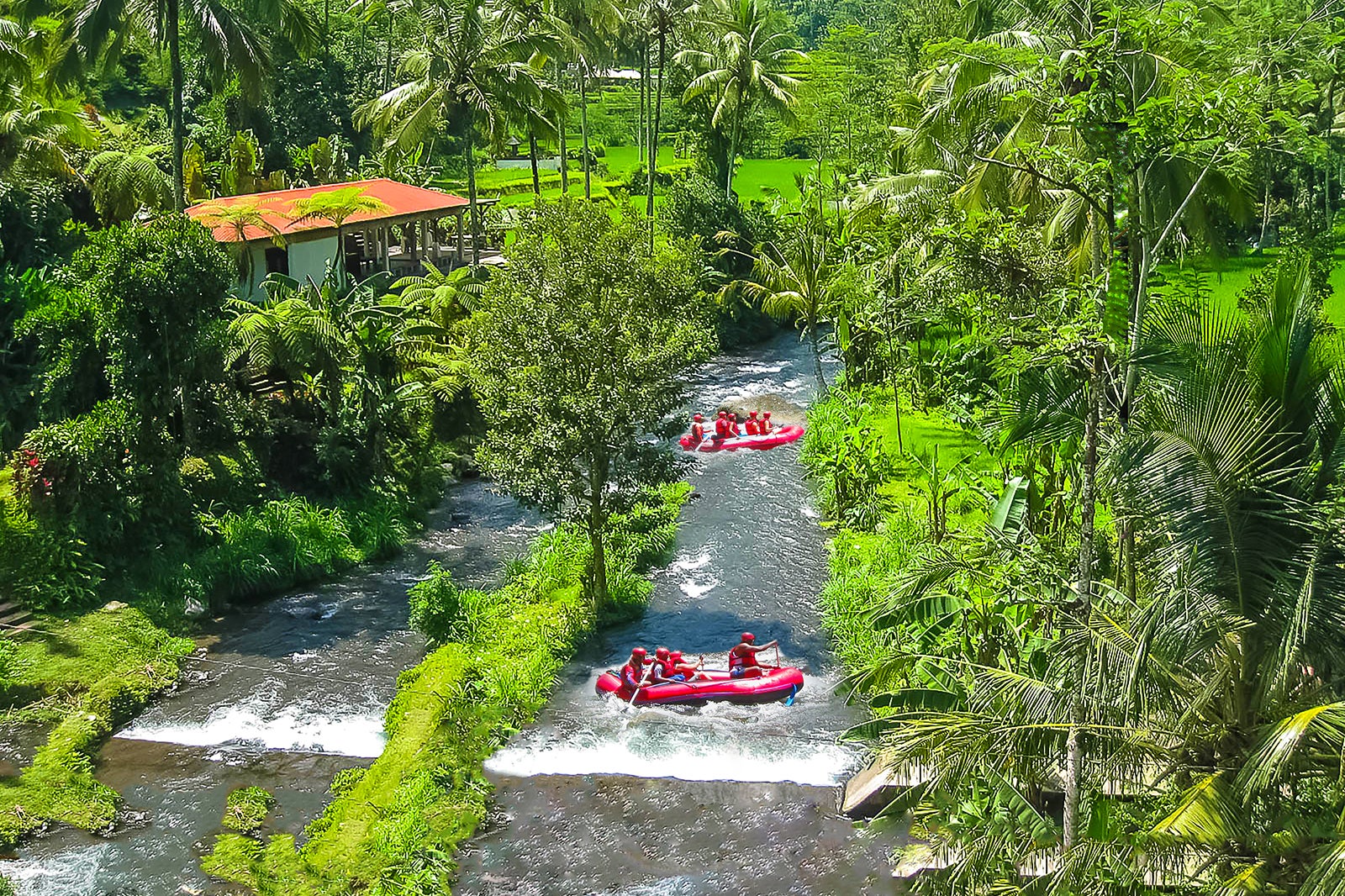 Ayung River rafting in Bali offers an exciting day out where the island's white water rafting adventure scene was first introduced. As Bali's longest river, Ayung River and its rafting rapids offer a thrilling pastime with great sightseeing. You can cool off under a waterfall, wade through or jump into freshwater pools, and catch the occasional sight of exotic birds and wildlife.
The Ayung River rafting valley lies northwest of central Ubud, and the river runs down an approximate 75 km, where different whitewater rafting operators set their various starting and finish points. Some take off at the Petang village, roughly an hour's drive from Denpasar and others further up north in Campuhan, passing by unique bat caves in the valley.
Ayung River Rafting in Bali - one of the highlights of 18 Things to Do in Bali with Kids and 10 Things to Do in Ubud off the Beaten Track (Read all about Bali here)
Rafting action at Ayung River
Ayung River rafting in Bali presents fun class I and II rapids, with water levels fluctuating at different times throughout the year. It's suitable for all experience levels, though. Usually, the journey is a mix of paddling action and steady cruising – just after you wind through among Central Bali's most verdant landscapes and relax to enjoy the view, another of the random rapids in the route thrusts you and your team into more action.
As a group of 4, you ride a rubber raft led by a guide and paddle through foam and dodge boulders and obstacles in between calmer checkpoints. At other times, it can be a total contrast, steadily cruising downstream throughout the whole tour that requires no paddling at all.
The route takes you through the valley that is lined with many farming villages and some of Bali's most beautiful boutique resorts, such as the Royal Pita Maha. Several white water rafting operators in cooperation with the local villagers have even added gorgeous features to the sightseeing route, only visible to rafters, such as an episode from the Ramayana epic carved into a rock face.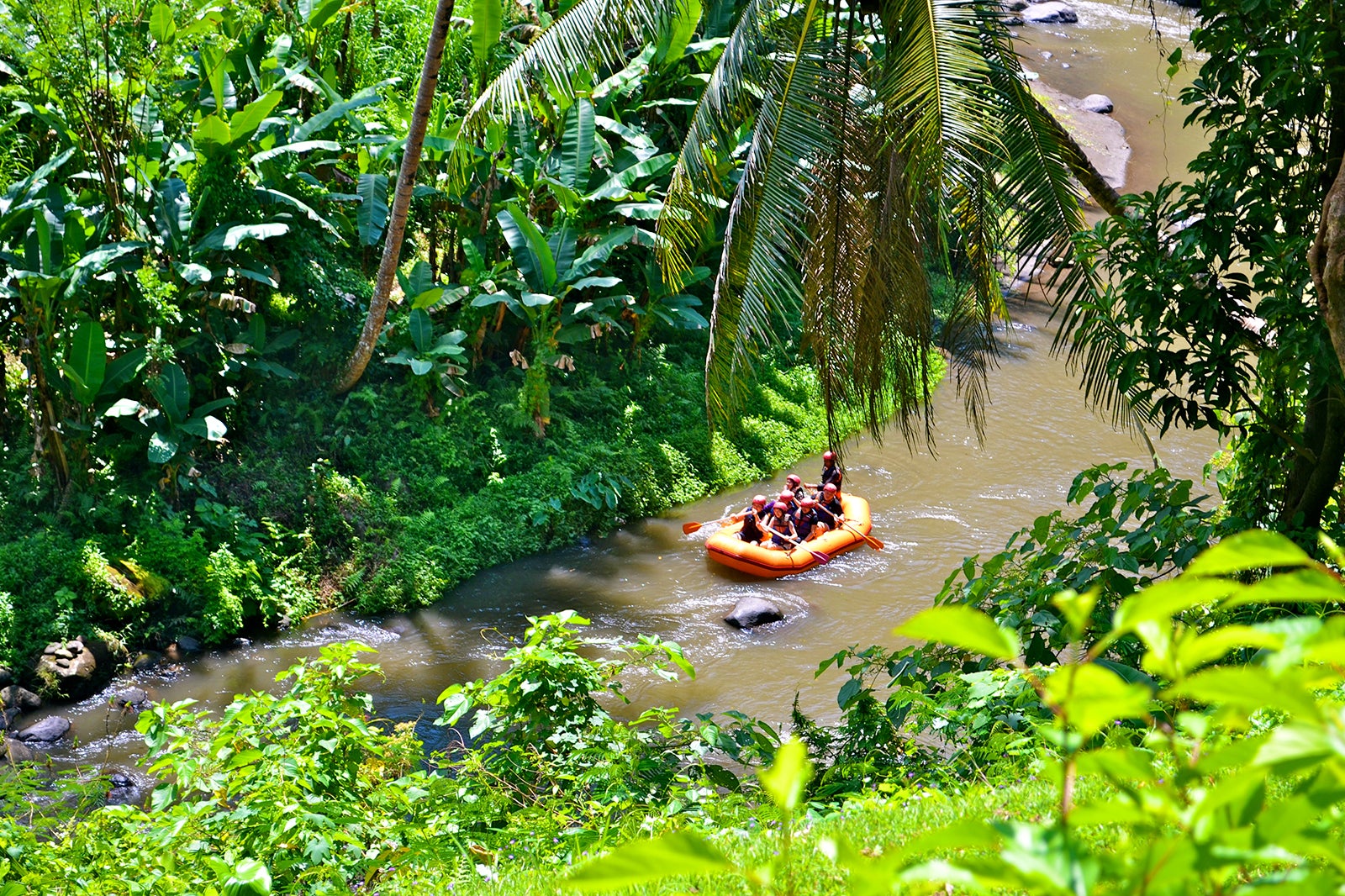 Ayung River rafting tours in Bali
Most of the leading adventure and whitewater rafting operators in Bali offer 2-hour rides in an Ayung River rafting tour, led by well-trained guides and assisted by professional staff. The tour usually includes a half-hour preparation with leading safety equipment and a technical and safety briefing.
It's recommended that you bring an extra set of clothes and wear light clothing and sunscreen. On every trip, they supply a water-resistant protective bag to contain all your valuables. At the end of the adventure, there are clean and well-maintained shower facilities and changing rooms providing fresh towels, and lunch is often served at a riverside café with gorgeous views.
Ayung River Rafting in Bali
Location: Ayung River, Kedewatan, Ubud, Bali, Indonesia
Back to top