Padangbai (or Padang Bai) is better known for its main seaport in East Bali, where ferries and boats take travellers southeast bound to the neighbouring island of Lombok. Even so, this coastal village has much more to offer for day-trippers to Bali's lesser-visited east, offering some cultural sites as well as great diving and snorkelling from its many white sand beaches.
Padangbai is about 13 km southwest of the main hub of Candidasa, if you're coming from the main southern Bali resort areas such as Kuta and Denpasar. Divers won't find a shortage of operators lining the beachfront. Boats operated by locals can take you to the best spots around the waters, where you can discover vivid reefs teeming with marine life.
Padangbai in Bali - one of the highlights of 39 Best Things to Do in Candidasa and East Bali and 11 Secret Beaches in Bali (Read all about Bali here)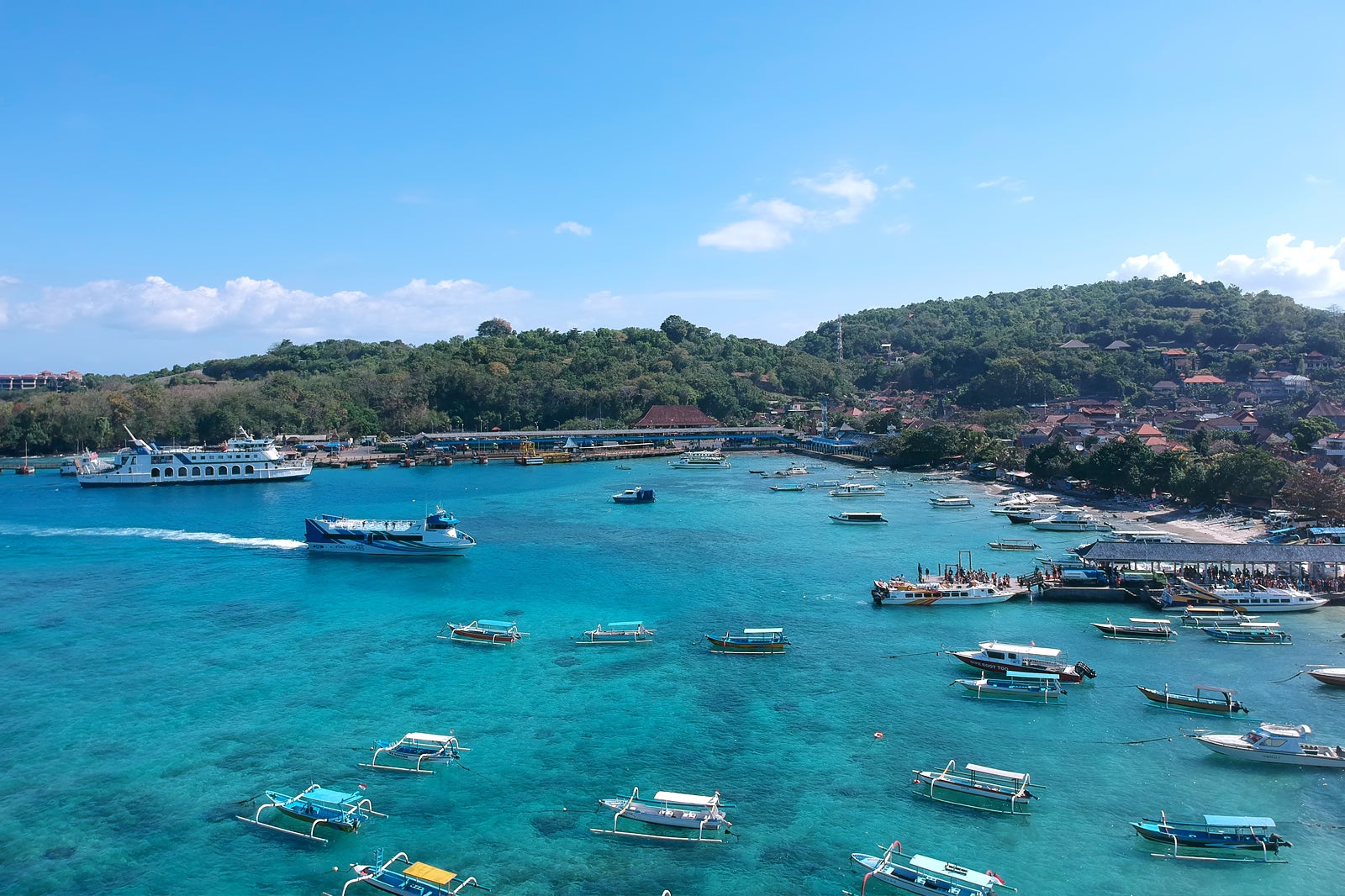 Things to do in Padangbai
A highlight in Padangbai for beach lovers is Blue Lagoon, a small bay northeast of the seaport with only a 60m stretch of white sand, which you can snorkel right off from. Divers take a 5-minute boat ride from Padang Bai to a dive spot of the same name, where there are large Napoleon wrasse, reef shark, stonefish, moray and blue ribbon eels, nudibranchs, rays, giant frogfish, and cuttlefish.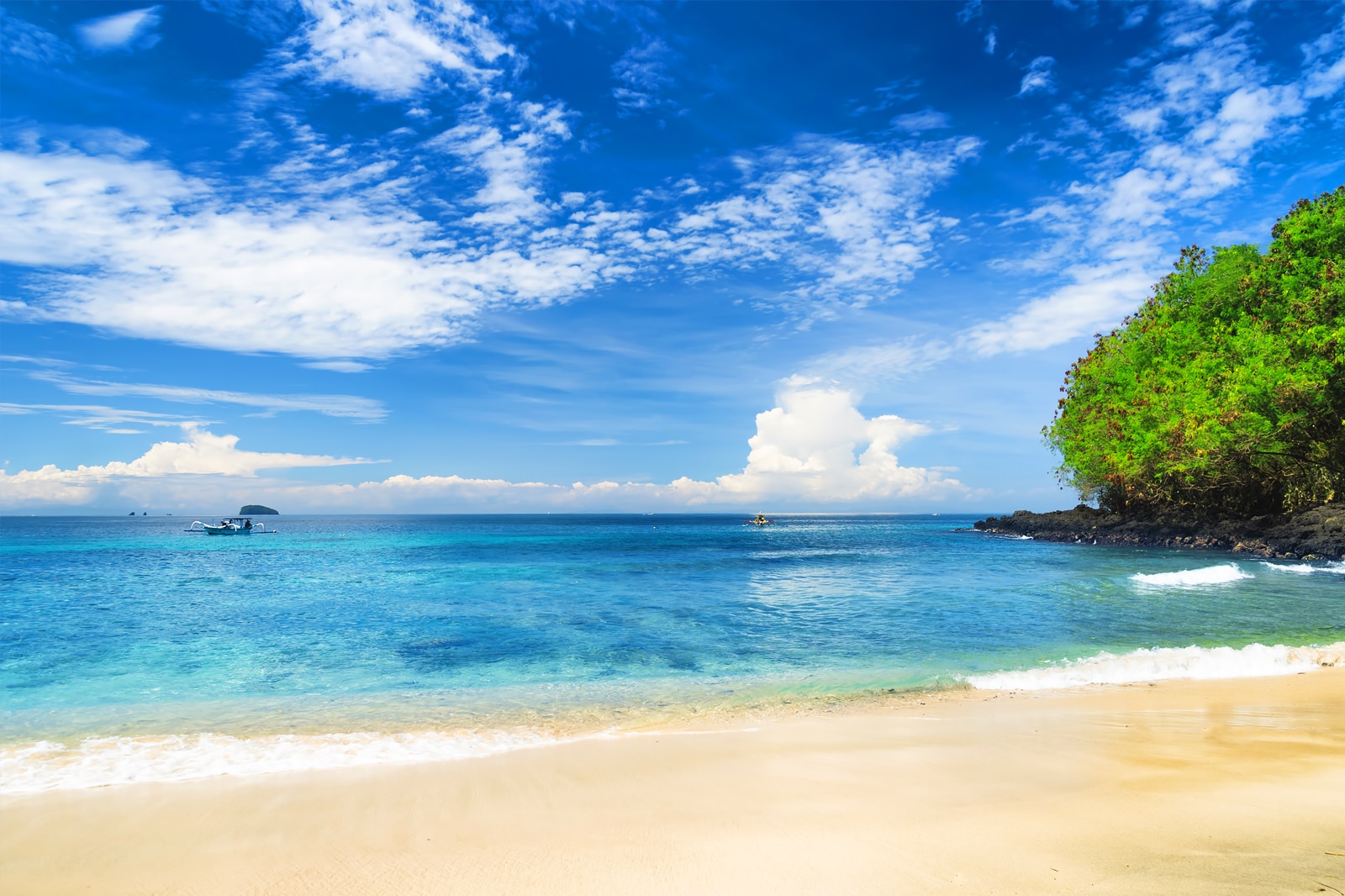 Often dubbed a 'hidden beach' due to its location between small hilly capes, Bias Tugel is a 130-metre-long strip southwest of the Padang Bai port. It offers calm and blue waters most times of the year. You can relax on the even sand or under shades of parasols with beach loungers. The beach that shares the bay with the seaport is not so busy, especially on its eastern end, and you can also enjoy fairly good swimming and snorkelling.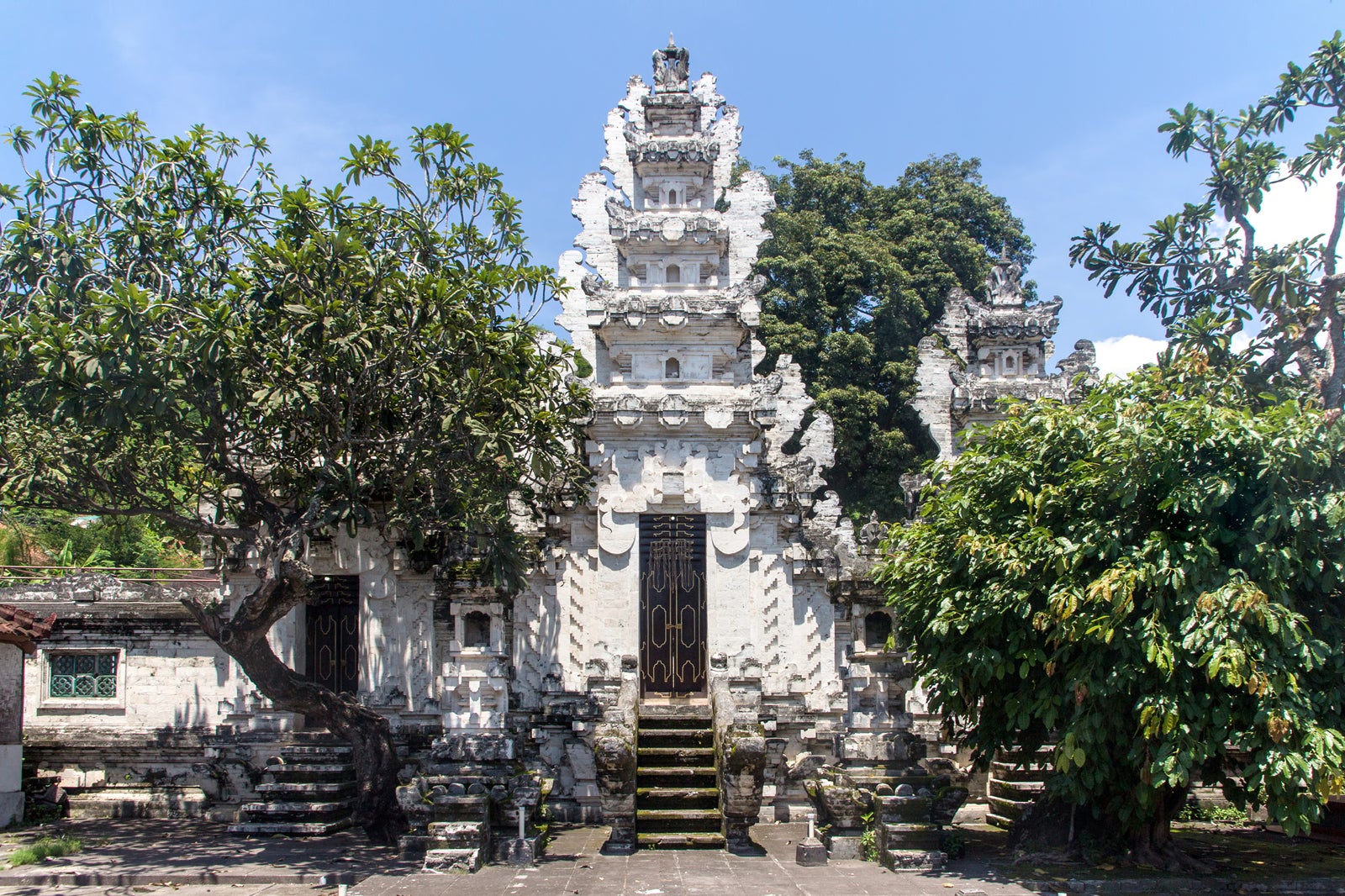 There are several temples around Padangbai, with the most significant being the 11th century Pura Silayukti, located on a headland north east of the bay and seaport. A path leads you up to the hill where two other temples are also found, namely Pura Tanjungsari and Pura Telaga Mas. Silayukti's vibrant temple anniversary, which coincides every 'Kliwon Pahang' Wednesday on the Balinese pawukon calendar, sees pilgrims from all over Bali over the course of 4 days.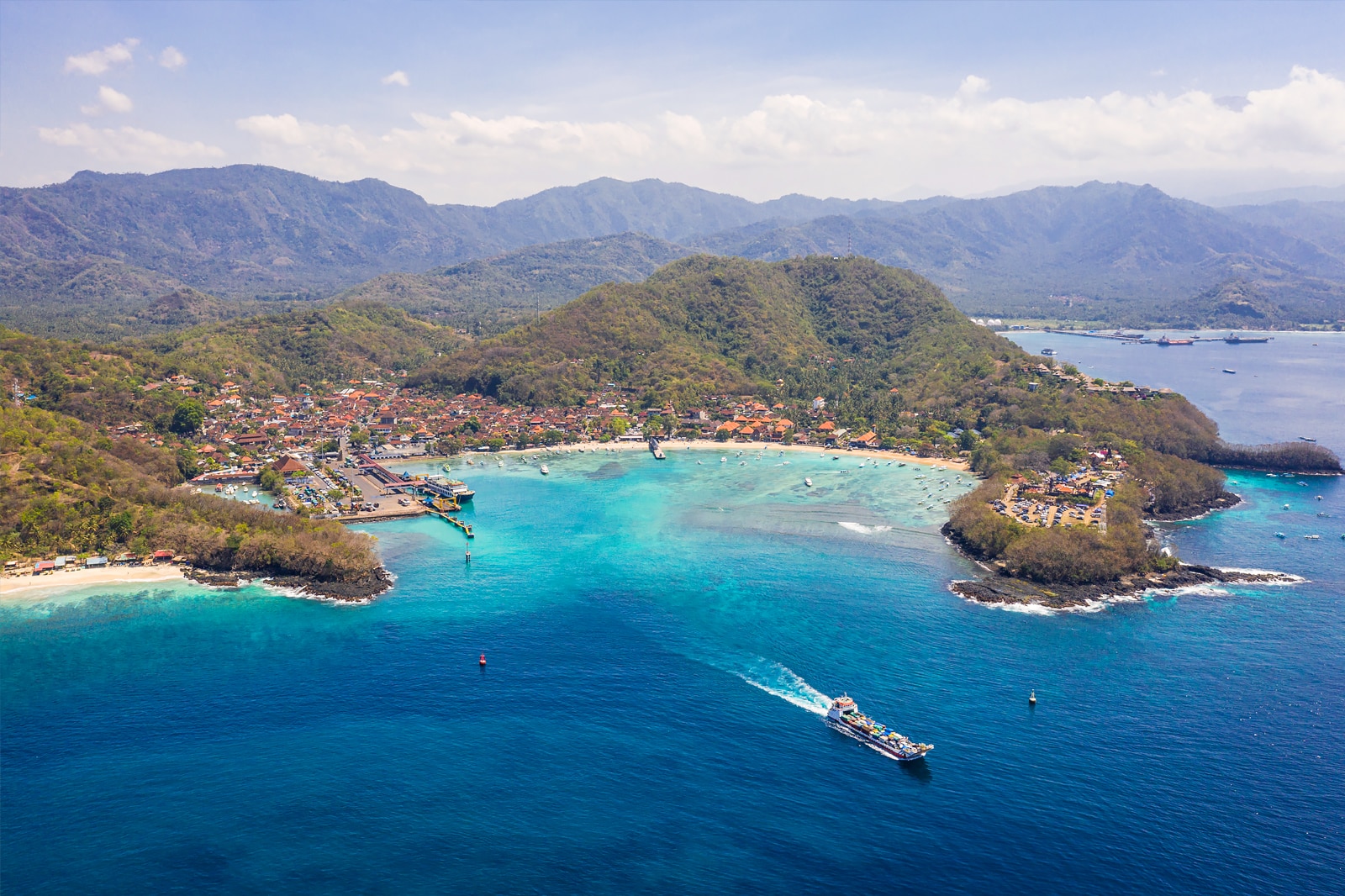 Padangbai in Bali
Location: Padangbai, Manggis, Karangasem, Bali 80871, Indonesia
Back to top