3 Best Nightlife Experiences in Denpasar
Where to Go and What to Do at Night in Denpasar
The Denpasar nightlife scene includes a select number of worthwhile places to go after the sun sets, including a few bars and restaurants that stay open until late. You won't find many nightclubs in Denpasar, and the multitude of karaoke bars mostly cater to a local crowd.
Even so, there's fun to be had as a visitor to Bali's provincial capital. Some hotspots in the outskirts bordering Sanur, just 30 minutes east from the city centre, offer regular live music and entertainment. Some major markets in Denpasar seemingly never sleep – they can be a great opportunity for cultural and culinary discoveries. Briefly, Denpasar offers a unique nightlife experience, away from the clubbing of Legian and the beach partying of Seminyak.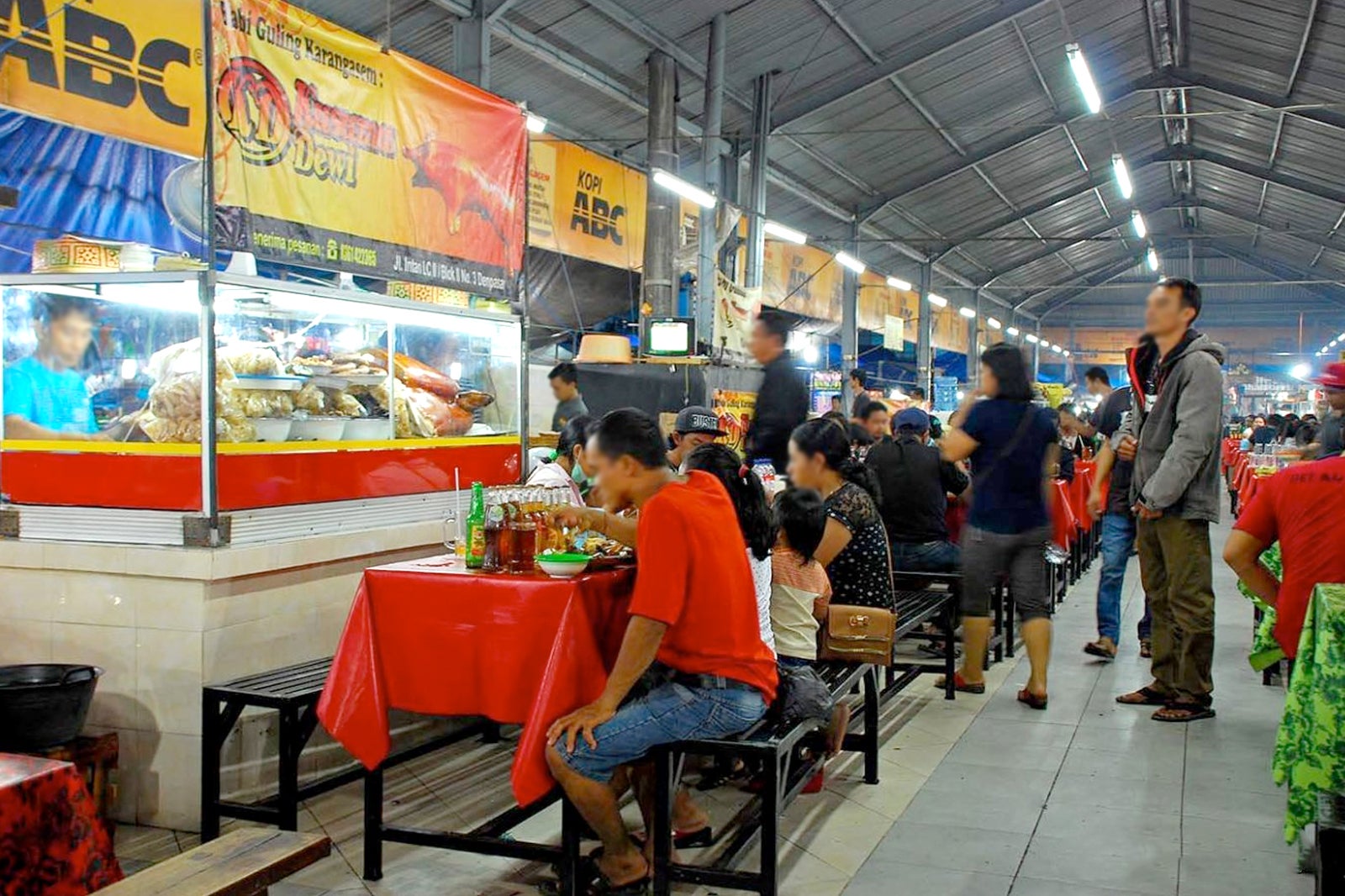 Kereneng Night Market, locally referred to as Pasar Kereneng, is a longstanding traditional markets in Denpasar. Both Kereneng and the adjoining Asoka market are bustling by day. You'll see some vendors selling batiks, traditional kitchen utensils, farming tools and fresh goods around the clock.
In the late afternoons, from about 4pm, it steadily puts on a thriving food hawker scene where you can sample from all sorts of local Indonesian delights. After the food stalls wheel in and set up their tarp shelters and benches, you can find an array of traditional cakes, snacks and desserts, as well as the Balinese favourite babi guling roast pork alongside various halal Muslim-Javanese dishes.
Location: Jalan Rijasa, Dangin Puri Kangin, Denpasar, Bali 80236, Indonesia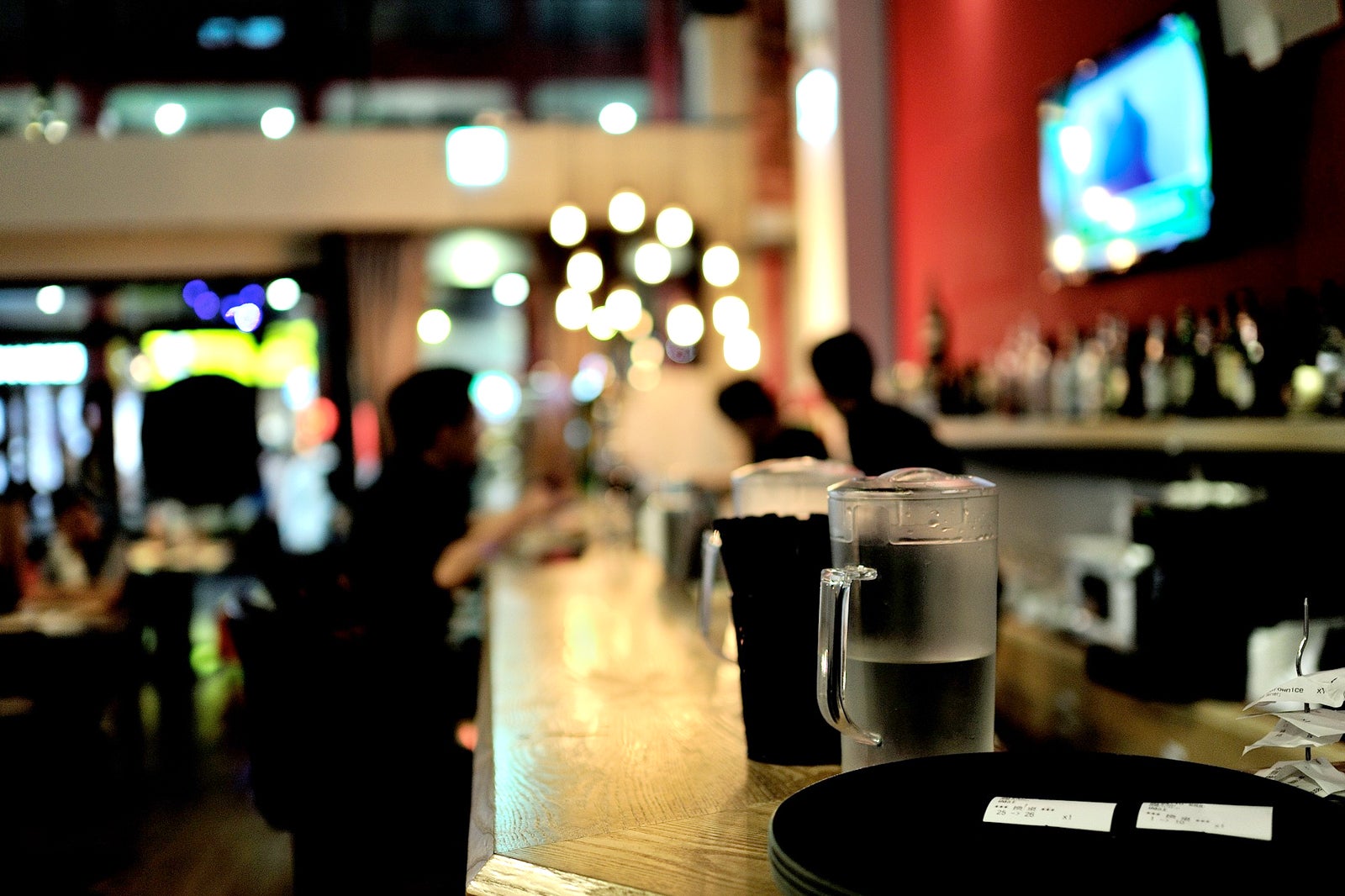 Arena Pub & Restaurant is a well-established pub near the border between Denpasar and Sanur. It offers a great night out with its friendly atmosphere. It has a well-stocked bar offering a reasonably priced wine collection, as well as a great list of international beers. The menu presents a selection of delicious prime cuts and grills – lovers of steaks, burgers and pork ribs will be at home here.
Your dinners are usually paired with live entertainment, especially during Friday nights when local bands heat up the stage from 10pm onwards. Pool tables are ready for anyone looking for a game, while big screens show live international sport feeds from boxing, cricket and rugby to Formula 1 and MotoGP.
Location: Jalan By Pass Ngurah Rai No.115, Sanur, Bali 80228, Indonesia
Open: Daily from 11.30am to midnight
Phone: +62 (0)361 287255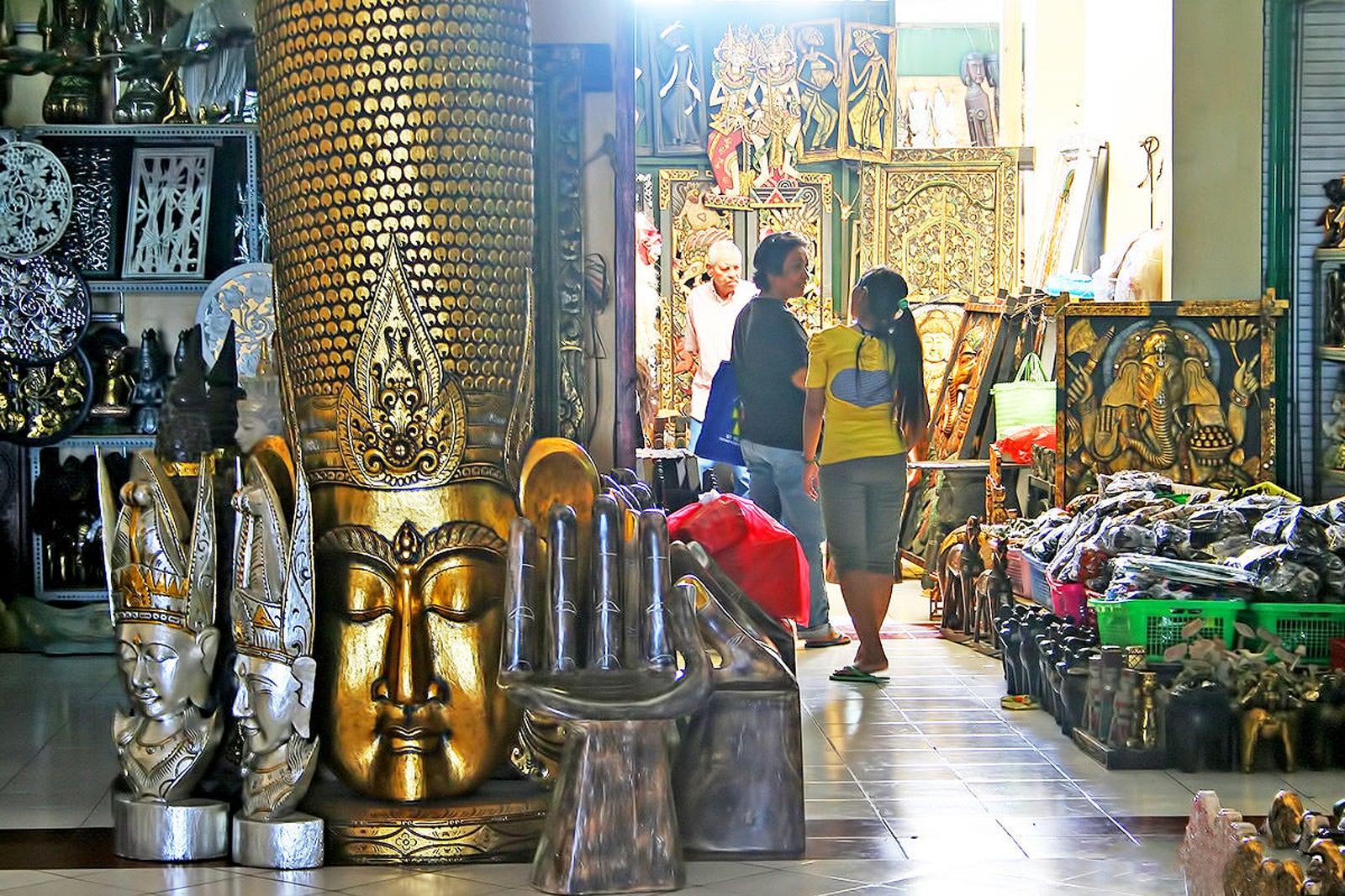 Kumbasari Night Market opens after the sun sets and continues to draw shoppers and visitors after its day market and art market close. The market is right next to Badung Market, Bali's largest traditional market, and is on the other side of the Badung River. Both markets are connected by a small bridge, making it the largest shopping epicentre in Denpasar.
The market never sleeps, with stalls offering a continuous flow of fresh goods from farmers and fishermen from all over the island, including fresh fruits, meat and poultry and groceries. The night market scene starts from about 6pm when vendors set up tents and offer a huge variety of traditional snacks and local cuisine.
Location: Jalan Gajah Mada, Pemecutan, Denpasar, Bali 80111, Indonesia
Back to top