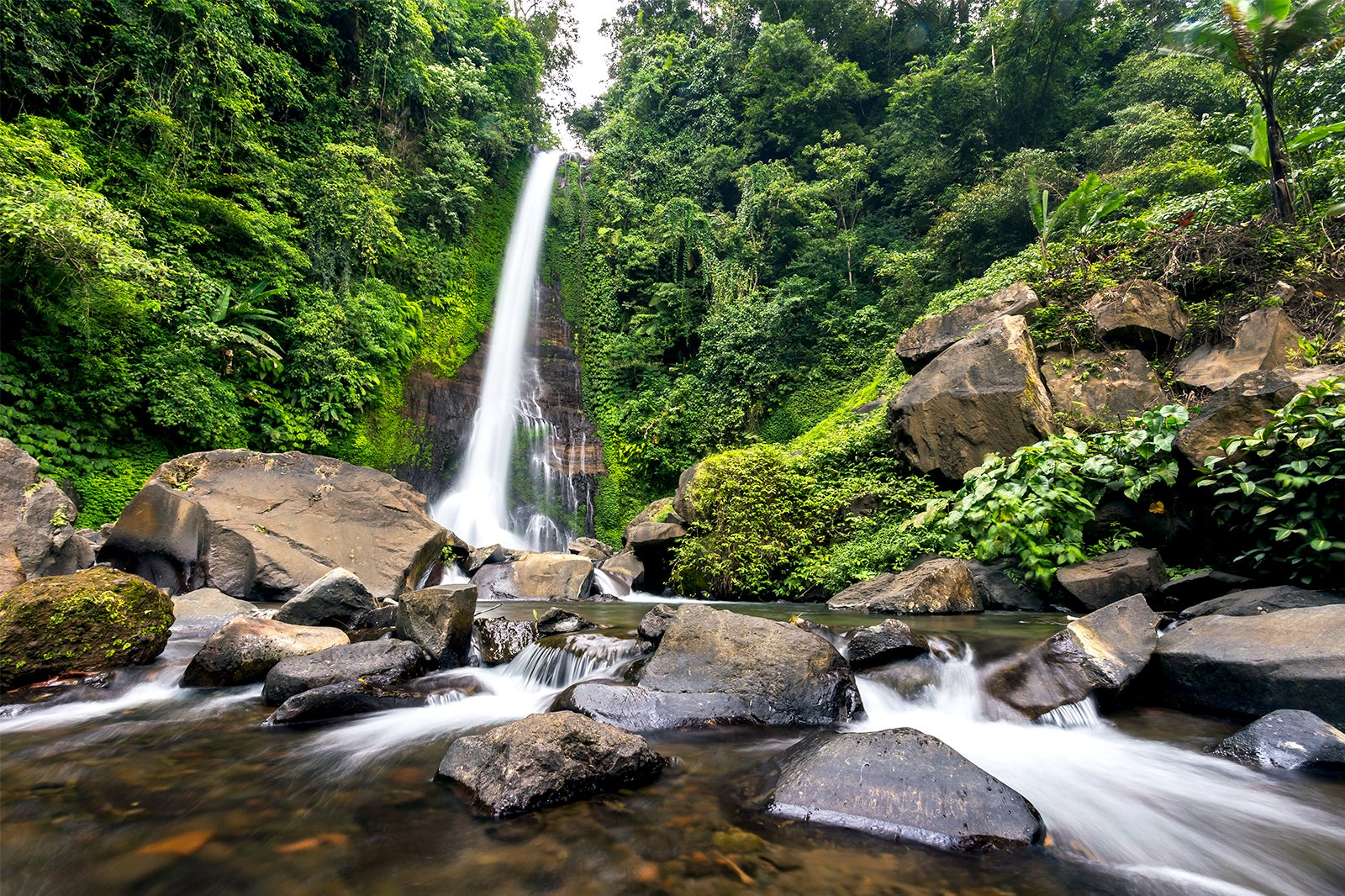 Gitgit Waterfall is one of Bali's most popular waterfalls, easily accessible from the main road connecting Bedugul and Singaraja. The waterfall is usually included as a highlight of trekking adventures and as a sightseeing stopover on tours to Lovina Beach and the island's northern region.
Gitgit waterfall also provides a relatively easy trek, with a wooden boardwalk over a small gorge and cool streams. You can reach it on a 10-km drive south from North Bali's main town of Singaraja, or on an 80-km drive north from Kuta.
Gitgit Waterfall in North Bali - one of the highlights of 10 Best Spiritual Experiences in Bali and 22 Best Waterfalls in Bali (Read all about Bali here)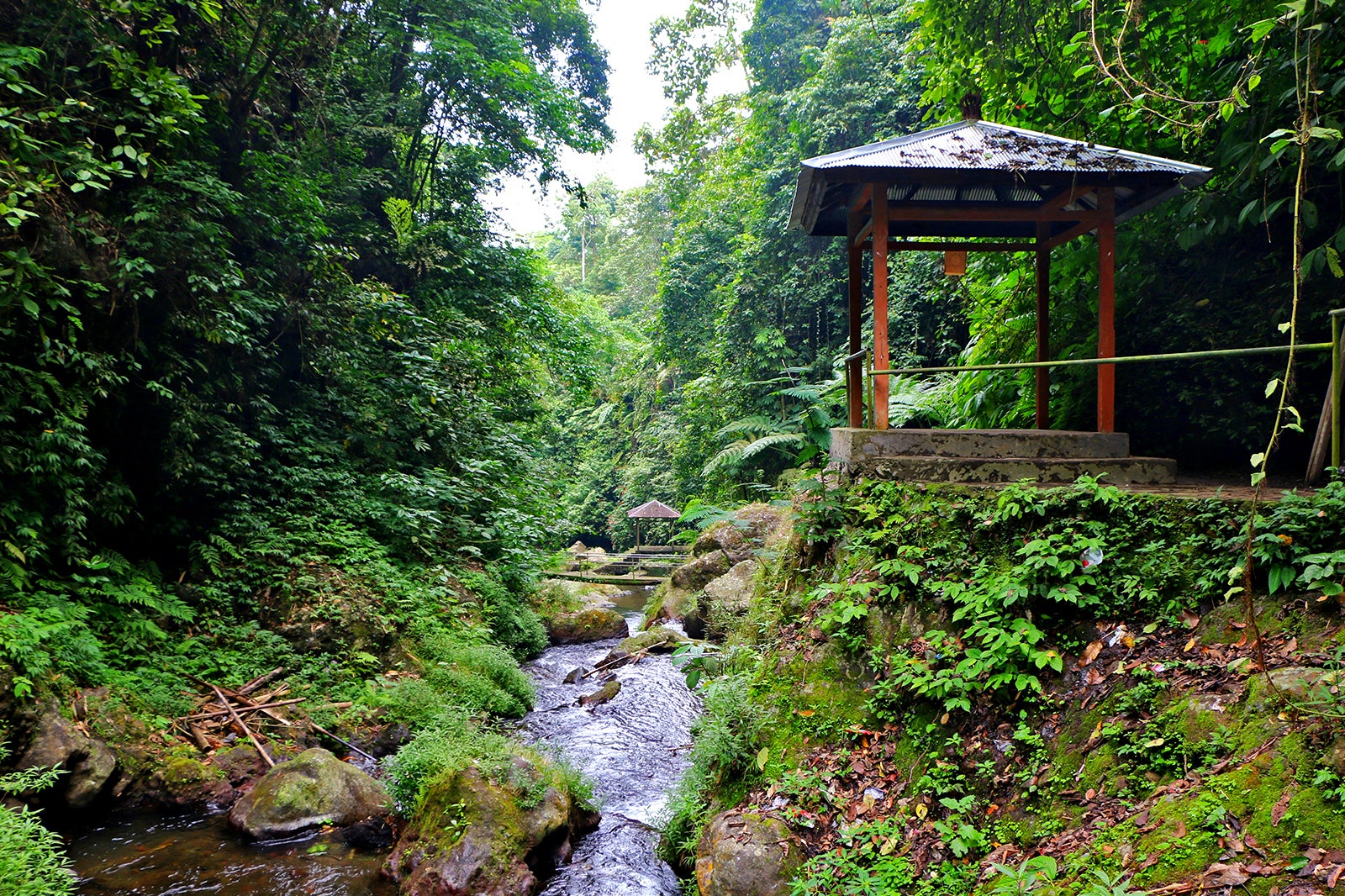 Features of Gitgit waterfall in Bali
Upon reaching the base after a few minutes trekking down into the lush ravine, you can instantly enjoy the spectacle of the 40-metre-high cascade that constantly pours into a rocky pool below. You can enjoy a cool plunge in the pool, or simply admire the setting with a small shrine that 'guards' the site nearby.
The falls are also referred to by locals as the 'twin falls' or Air Terjun Kembar Gitgit, due to its flow that is often split into two equal streams. You can further explore another waterfall nearby, called Mekalongan, which is a continuation of Gitgit's watercourse. Gitgit flows all year round, with clearer waters during the dry season.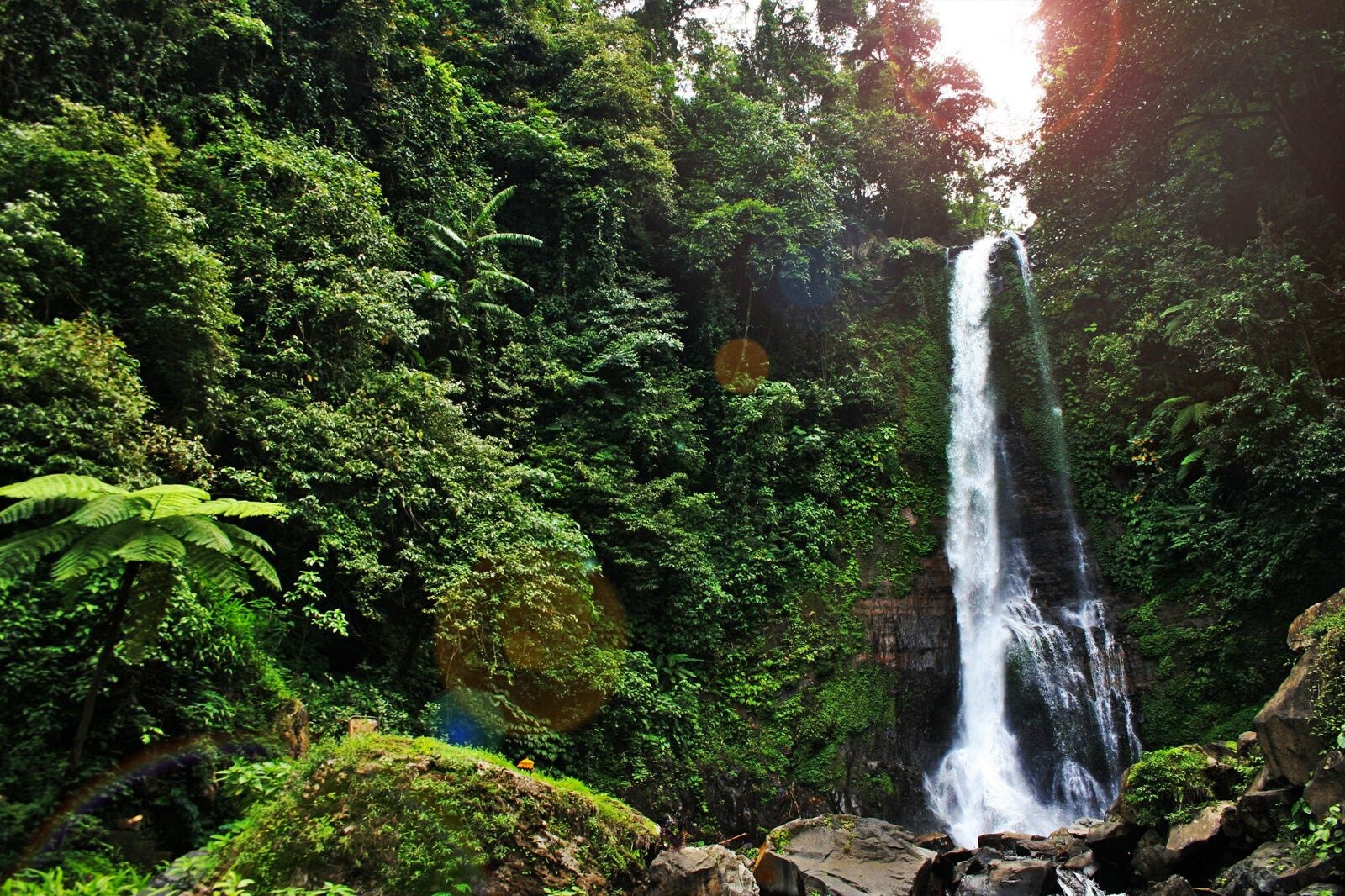 Gitgit Waterfall in North Bali
Location: Jalan Raya Bedugul-Singaraja, Gitgit, Sukasada, Buleleng, Bali 81161, Indonesia
Back to top