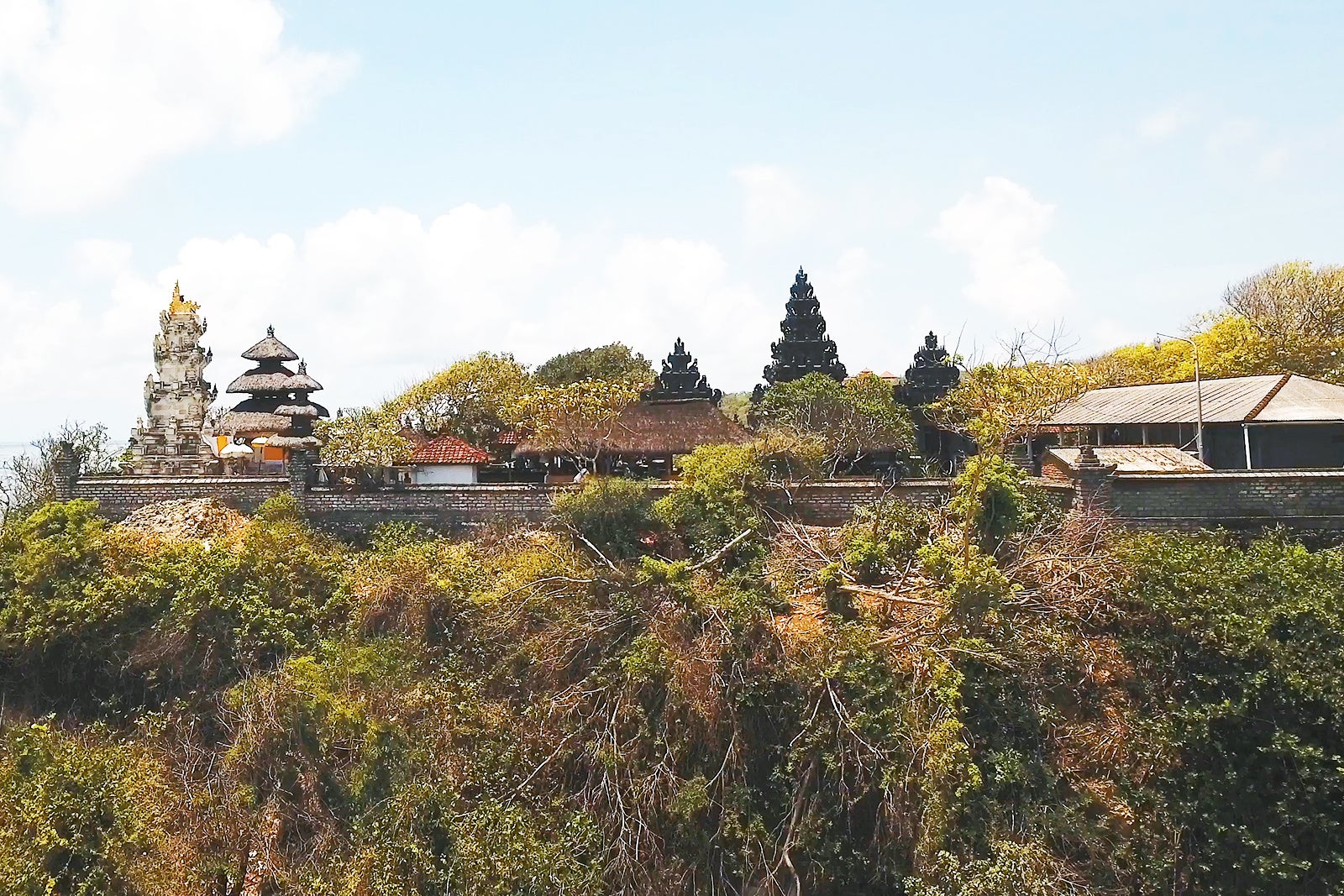 Pura Geger Temple is one of Nusa Dua's most important cultural landmarks. The temple overlooks the namesake Geger Beach. The waves from the open sea crash at its rocky limestone base and the outline of the temple's towering shrines adds an impressive frame to the overall seascape of Geger.
You can enjoy a panoramic view on clear mornings over the bay, with Mount Agung on the horizon. Pilgrims frequent the temple on full and new moons on the Balinese calendar. Major celebrations take place every Purnama Kanem or '6th full moon' at the temple.
Pura Geger Temple in Nusa Dua - one of the highlights of 15 Best Things to Do in Nusa Dua (Read all about Bali here)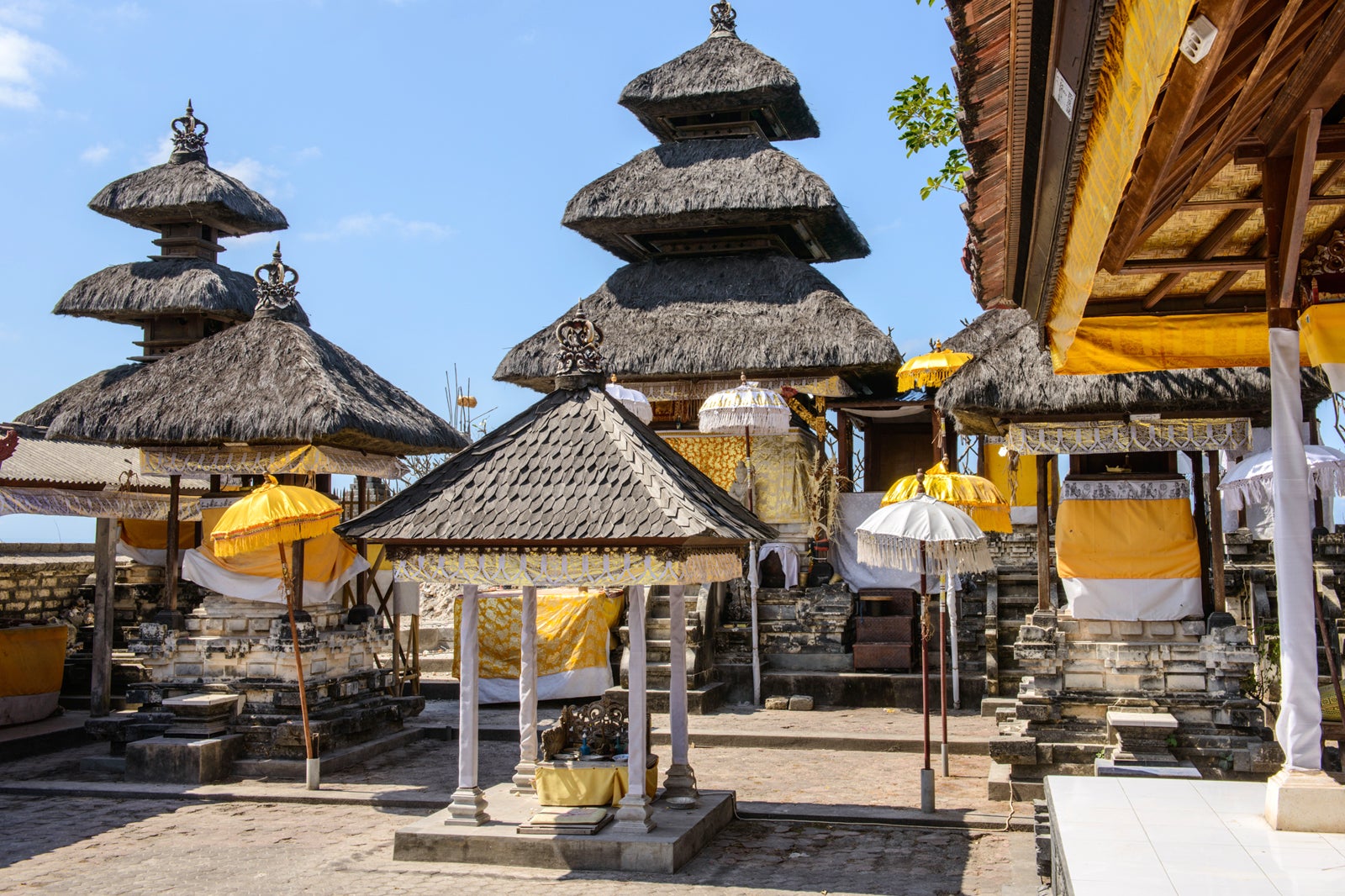 What to see at Pura Geger Temple
Geger's temple gates are usually locked and are only opened on major ceremonies when priests and pilgrims are present. You can easily visit the temple's outer grounds, though, and peer through its gates for a glimpse of the shrines and inner courtyards.
A particular shrine in its eastern corner is devoted to a deity, Ida Batara Dalem Pamutih. This is why southern Nusa Dua villagers refer to the temple by its longer designation: Pura Geger Dalem Pamutih. Another shrine is dedicated to the Hindu god of the seas.
South of the temple walls, you can find a narrow pathway that leads you down to a hidden stretch of sand. Rocky cliffs border this area, forming the base of the temple. It's best to visit this section of the beach during low tide.
Around a hundred metres from here is a special shrine in between the limestone crevices. This guards a source of holy water for the temple. It's where pilgrims also carry out blessings and purification rituals.
Pura Geger Temple in Nusa Dua
Location: Jalan Pura Geger, Sawangan, South Kuta, Badung, Bali 80363, Indonesia
Back to top