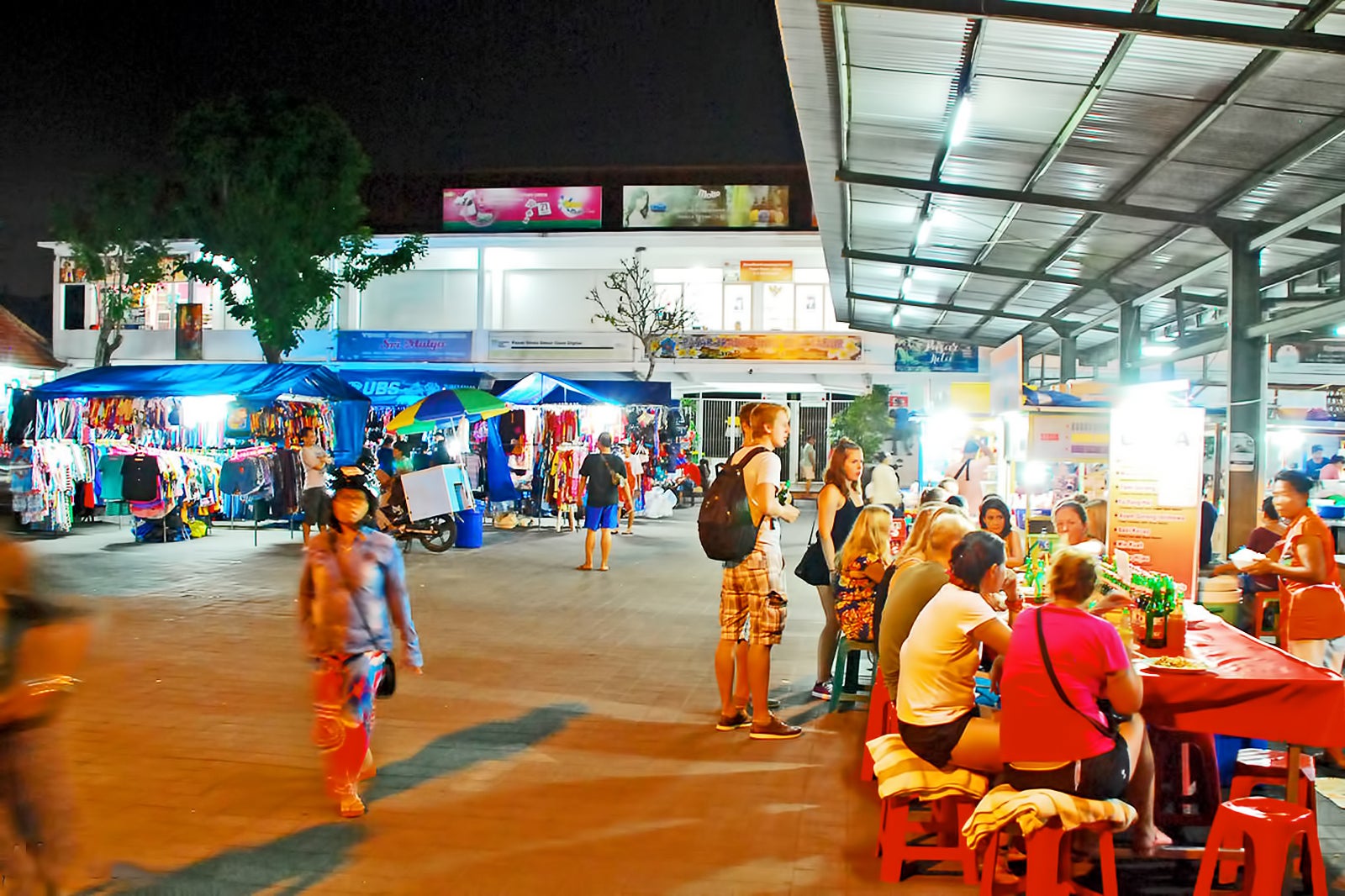 Pasar Sindu Night Market is the main fresh market within the Sanur village area. Locals call it Pasar Tradisional Desa Sanur, though travellers usually know it better as the Sindu Night Market. The market is near the northern end of Sanur's Jalan Danau Tamblingan road. You'll find a bustling street food vendor scene, with stalls opening after sundown. These night vendors occupy most of its front parking space.
Before sunrise, Sindu Market is already very much alive. Plenty of stalls open within the main area, sheltered under its large warehouse-like structure. Although it carries 'traditional' in its name, the market is modern and clean. There are around 150 stands lining its ceramic-tiled lanes. Many offer fresh fruits, vegetables and spices, while others sell flowers and young coconut leaves for daily Hindu Balinese offerings.
Pasar Sindu Night Market in Bali - one of the highlights of 9 Best Shopping Experiences in Sanur and 10 Great Fresh Markets in Bali (Read all about Bali here)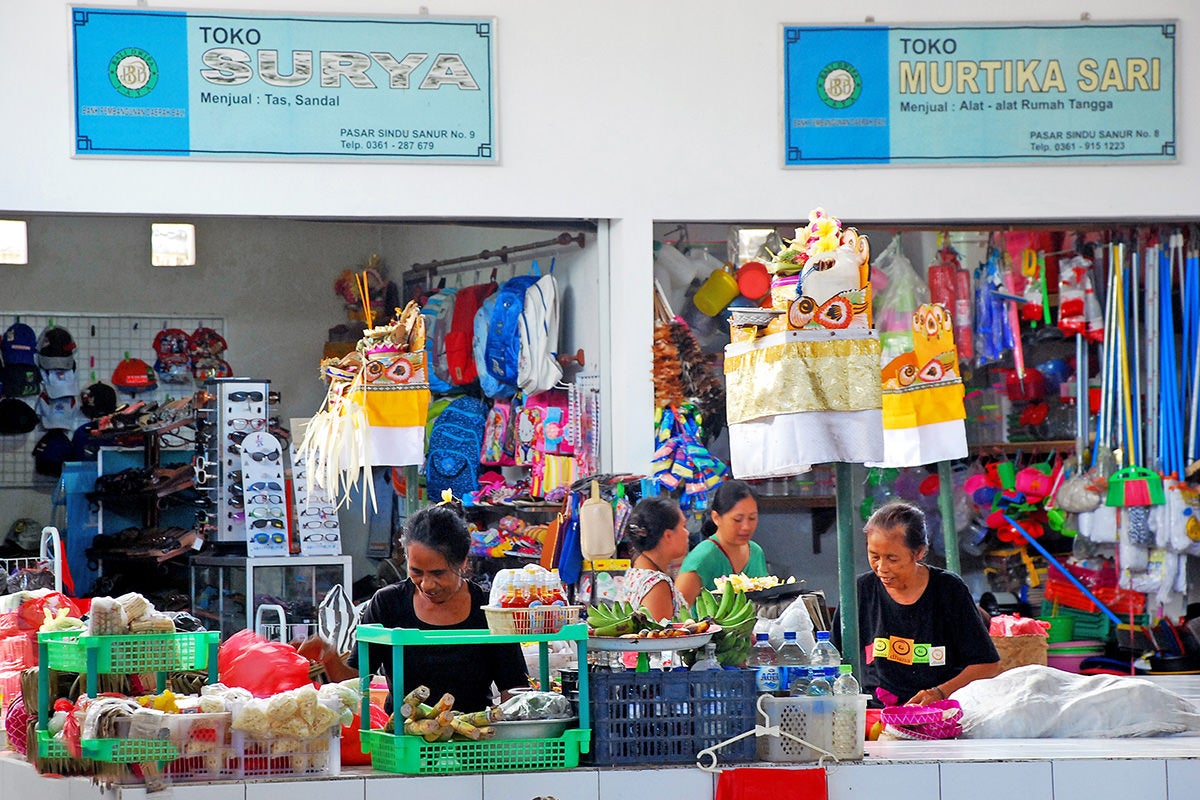 The central row of stalls is surrounded by separate kiosks, each offering household tools and traditional textiles. Several warungs (small food stalls) sell nasi campur (mixed rice), refreshments and cold drinks. You'll be sure to enjoy cheap, local prices here. Despite the modern layout of the Sindu Market, the traditional aspect remains in hard bargaining.
The fresh stalls usually become quiet after 8am, while some of the surrounding kiosks stay open throughout the day. In the afternoon, the parking space starts to transform. The market becomes what visitors refer to as the Sanur Night Market, Sindu Night Market, or Pasar Malam Sindu. By 6pm, local food stalls and carts roll in. They cook and grill local delights, from lamb satays, bakso (meatball soup) to nasi goreng (fried rice) – all at budget prices.
Pasar Sindu Night Market in Bali
Location: Jalan Pungutan No.2, Sanur, Denpasar Selatan, Kota Denpasar, Bali 80228, Indonesia
Open: Daily from 5am to 11pm
Back to top