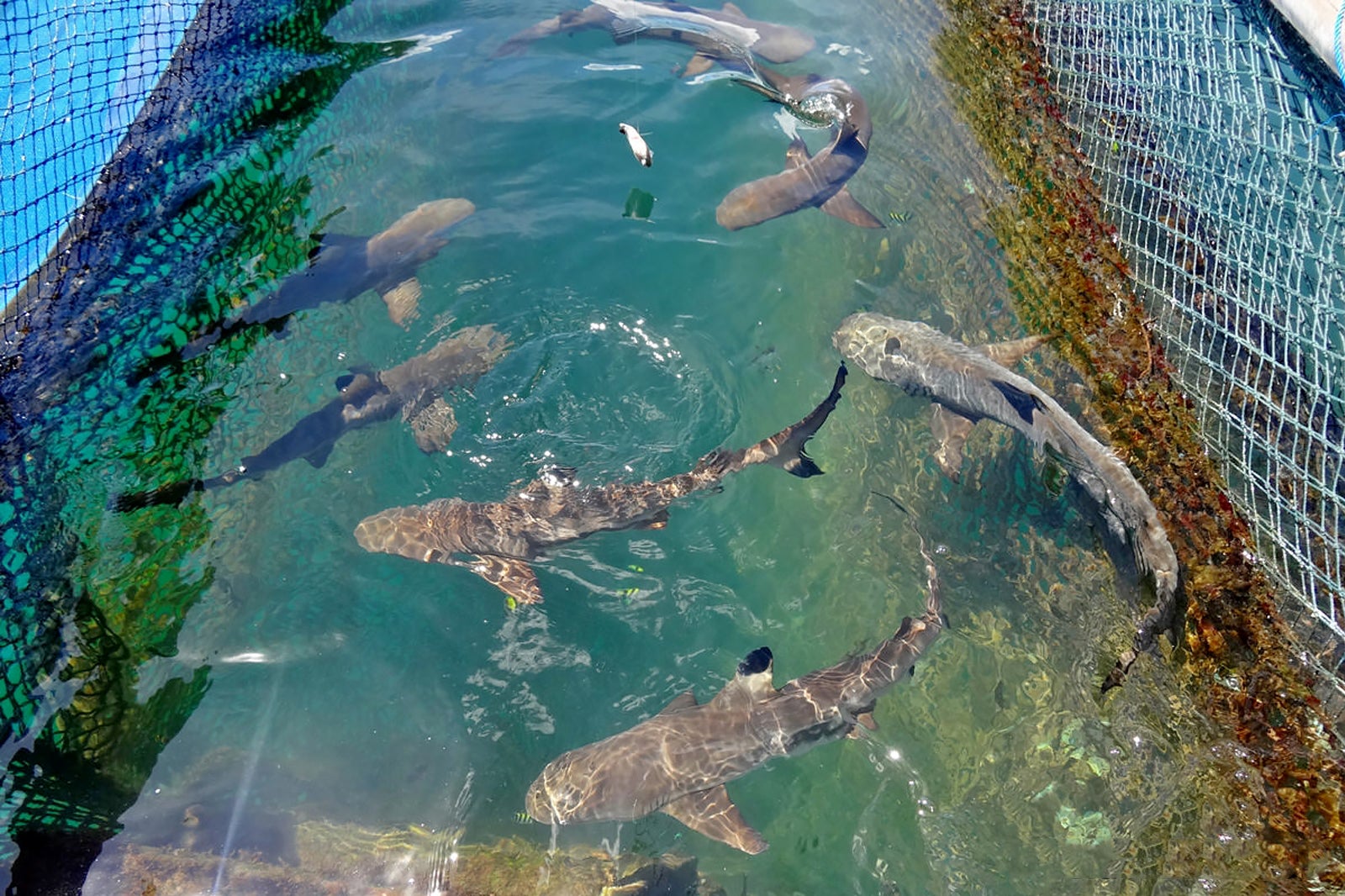 Bali Sharks is a unique ecotourism activity at Serangan Island, southern Denpasar – it lets you swim with sharks! Also known as The Serangan Shark Project, Bali Sharks takes you to purpose-built nursery pontoons to get up close with over a dozen blacktip reef sharks. Its noble mission is to spread awareness on shark conservation and foster a better understanding of the often-misunderstood species.
The Bali Sharks project was founded by a Hawaii-grown surfer and conservationist who's committed to protecting these apex predators. He and his team collaborated with reformed fishermen back in 2011, which led to more sharks being kept in the nursery, some brought in live by fishermen who benefitted more than killing and selling them to the market.
Bali Sharks Eco Adventures in Bali - one of the highlights of 26 Best Things to Do in Sanur and 16 Best Things to Do in Denpasar (Read all about Bali here)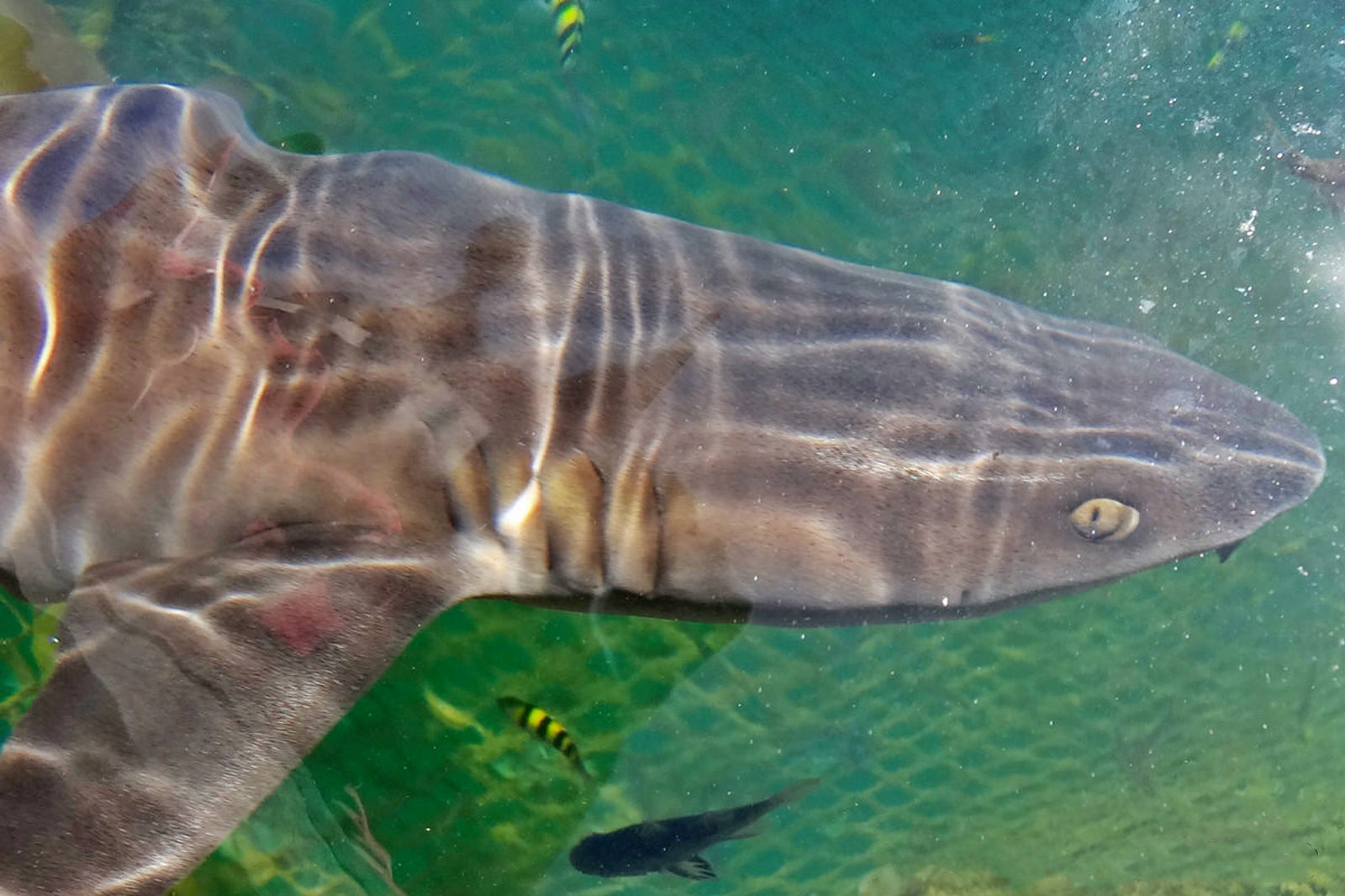 Brief background of Bali Sharks
The protection of juvenile black reef tips at the Bali Sharks' nursery gradually led to more rescues and releases in the years that followed since the project started. In further collaboration with the Gili Shark Foundation, the team managed to complete the project's shark conservation model.
On Serangan Island, the nursery continues to offer a new lease on life for young sharks that would've either been killed for food or accidentally trapped in fishermen's fishnets.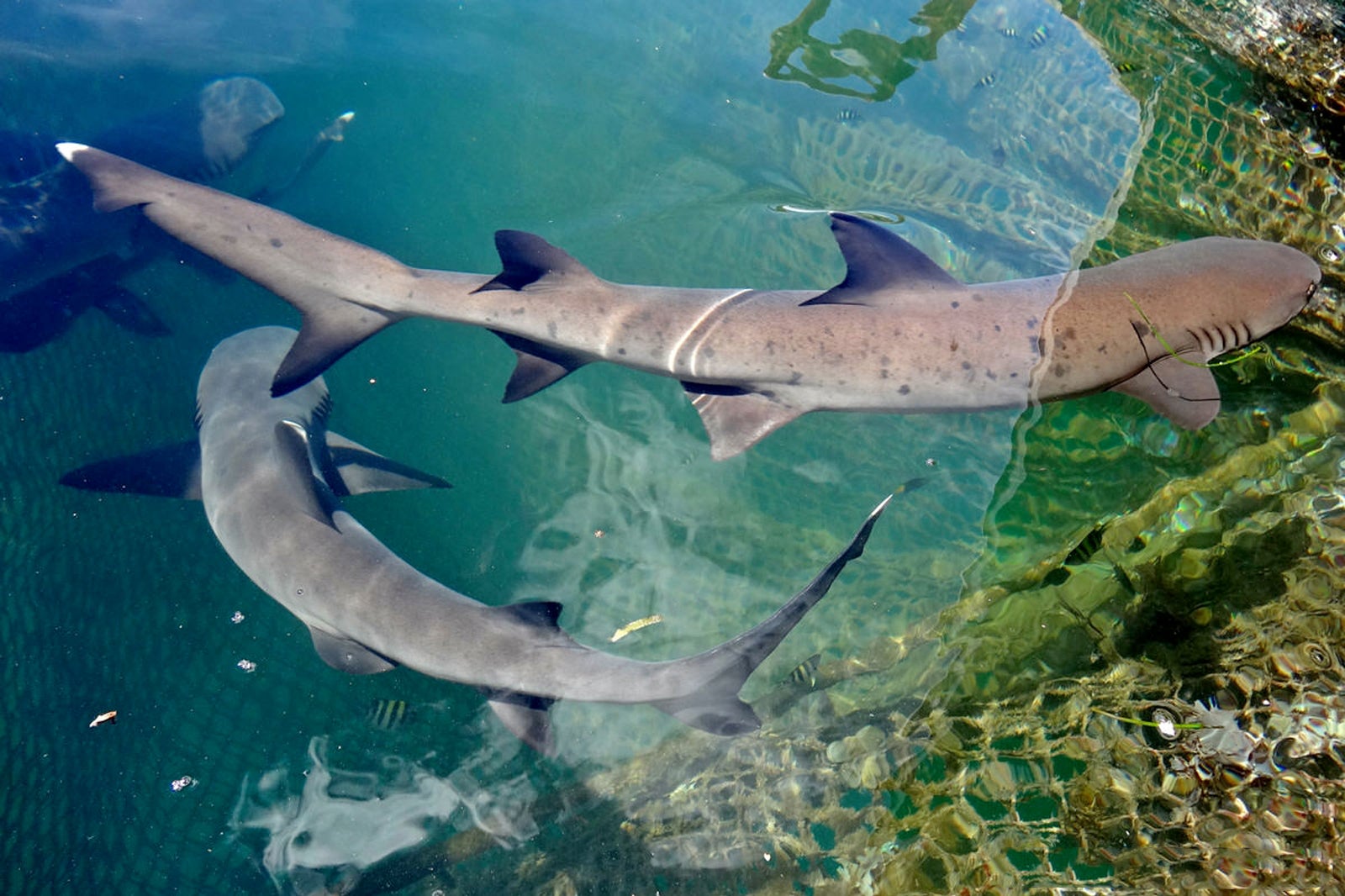 The Bali Sharks ecotours
The Bali Sharks tour suits all ages and experience levels. Even non-swimmers can enjoy feeding and getting an up-close encounter with the sleek predators. The tour also often includes visits to Serangan Island's turtle conservation and education centre, only several minutes' drive east from the nursery. In-water activities are guaranteed safe and the exhibits are perfect for children, as they provide a fun learning opportunity with real live specimens.
A 3-hour tour typically includes shark swims with a mask and snorkel, a visit to the adjacent turtle rescue centre where baby turtles are hatched and cultivated to be released back into their natural environment, a marine garden aquarium tour, and with meals and refreshments included. It can be a truly fun, educational and inspiring day out for the whole family. Remember to bring a towel, camera, swimsuit and sunscreen.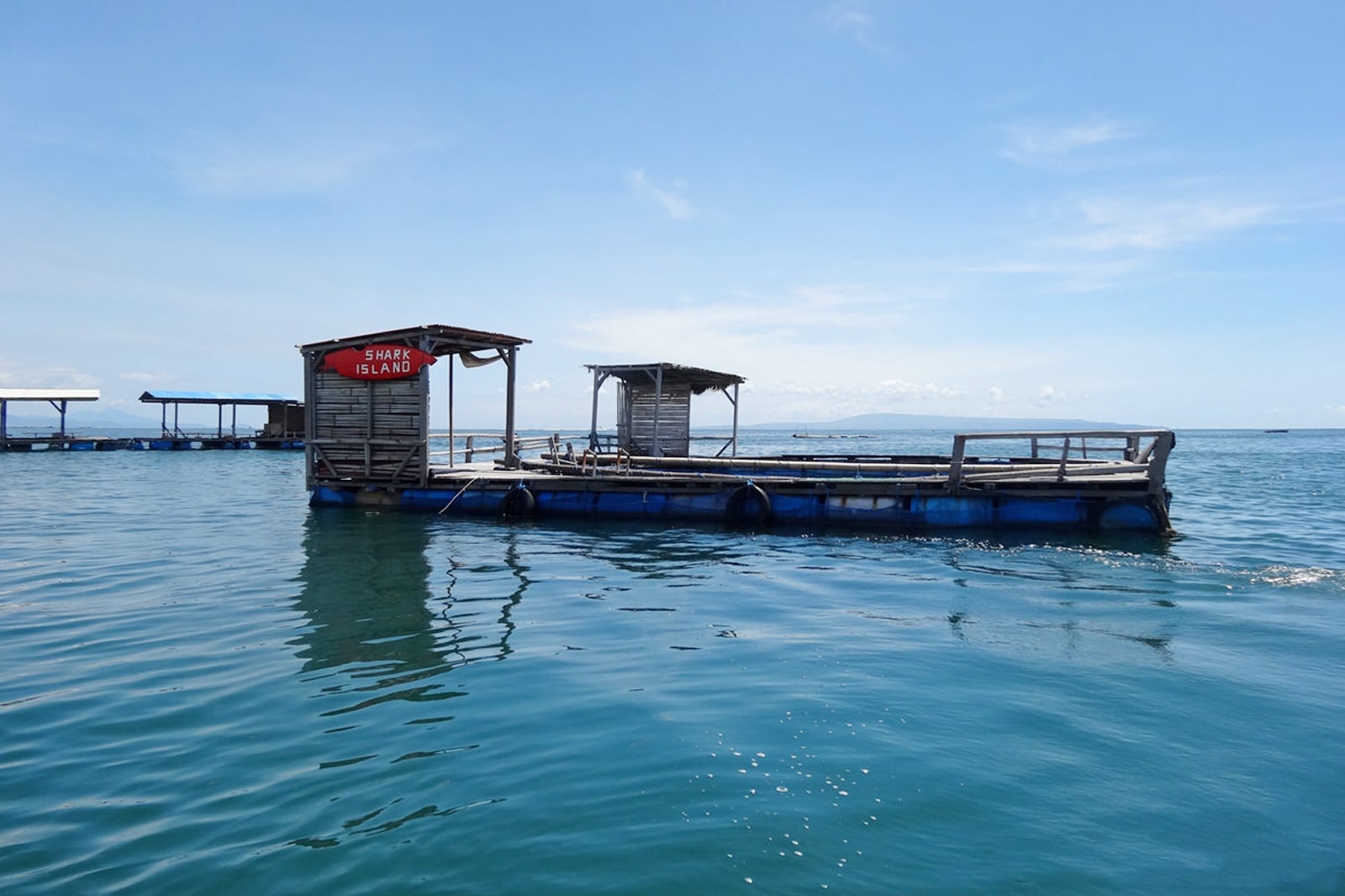 Bali Sharks Eco Adventures in Bali
Location: Jalan Tukad Panggawa, Serangan, Denpasar 80229, Indonesia
Open: Daily from 7am to 3pm
Phone: +62 (0)361 9655101
Back to top