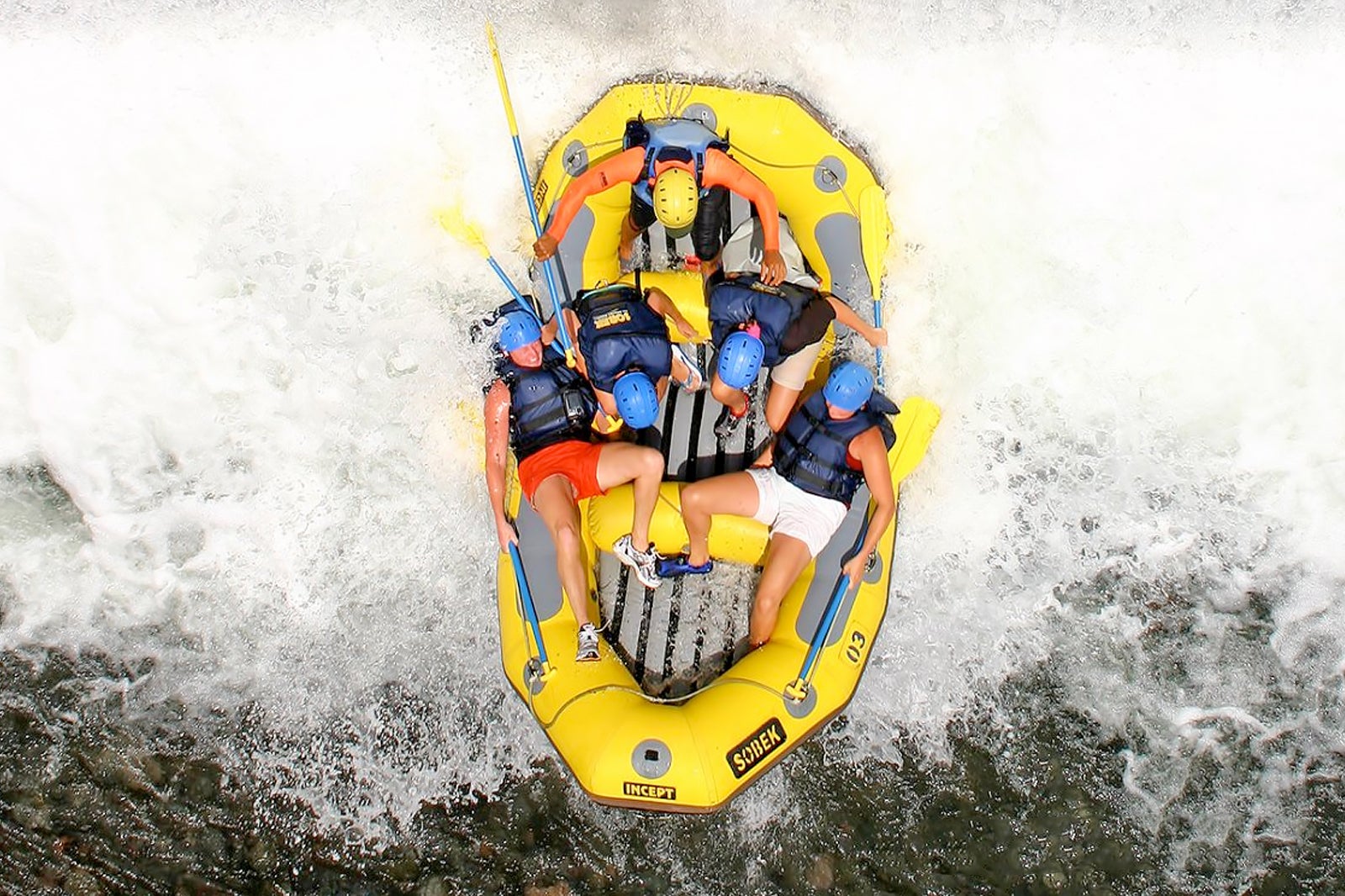 The Telaga Waja River in East Bali is home to class II and III whitewater rafting rapids that are great for an adventure in the island's outback. The stream offers moderate difficulty with various natural and cultural highlights along its 14-km course. On rafting adventures, you can take in the green valley surroundings of Rendang village, with occasional sightings of exotic wildlife.
The river's name means 'steel pond' in Balinese – a steady flow of red-hot lava resembling molten steel flowed during Mount Agung's past eruptions. The solidified volcanic emissions transformed into an assortment of magnificent boulders now scattered over the paddies and riverbeds. The river's a 2-hour transfer from Kuta and winds through the hilly landscape of the Karangasem regency.
Telaga Waja River Rafting in Bali - one of the highlights of 39 Best Things to Do in Candidasa and East Bali (Read all about Bali here)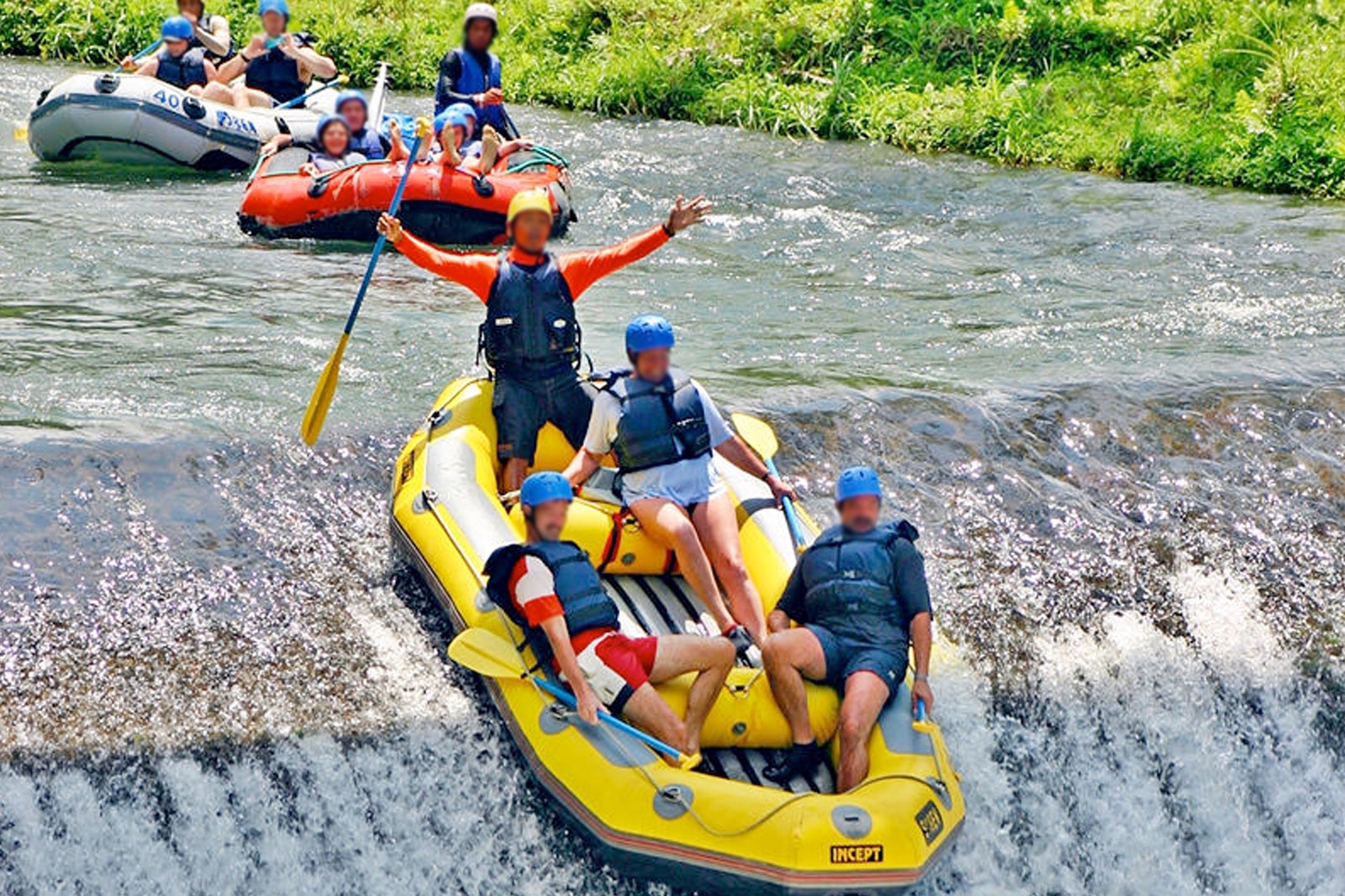 A typical rafting day at Telaga Waja River
Various tour companies operate along the length of Telaga Waja with different start and finish points. Generally, you'd need to start out early in the morning towards the operator's base at Rendang village, arriving just before 10am when expeditions usually kick-off. Well hidden from the main road, you get to the valley down a narrow flight of stairs.
Upon arrival at the base, you're then divided into groups of no more than 4 each. A professional guide will hand out all your rafting equipment for the day – helmets, life jackets and paddles. A safety briefing and a paddling practice session follows after.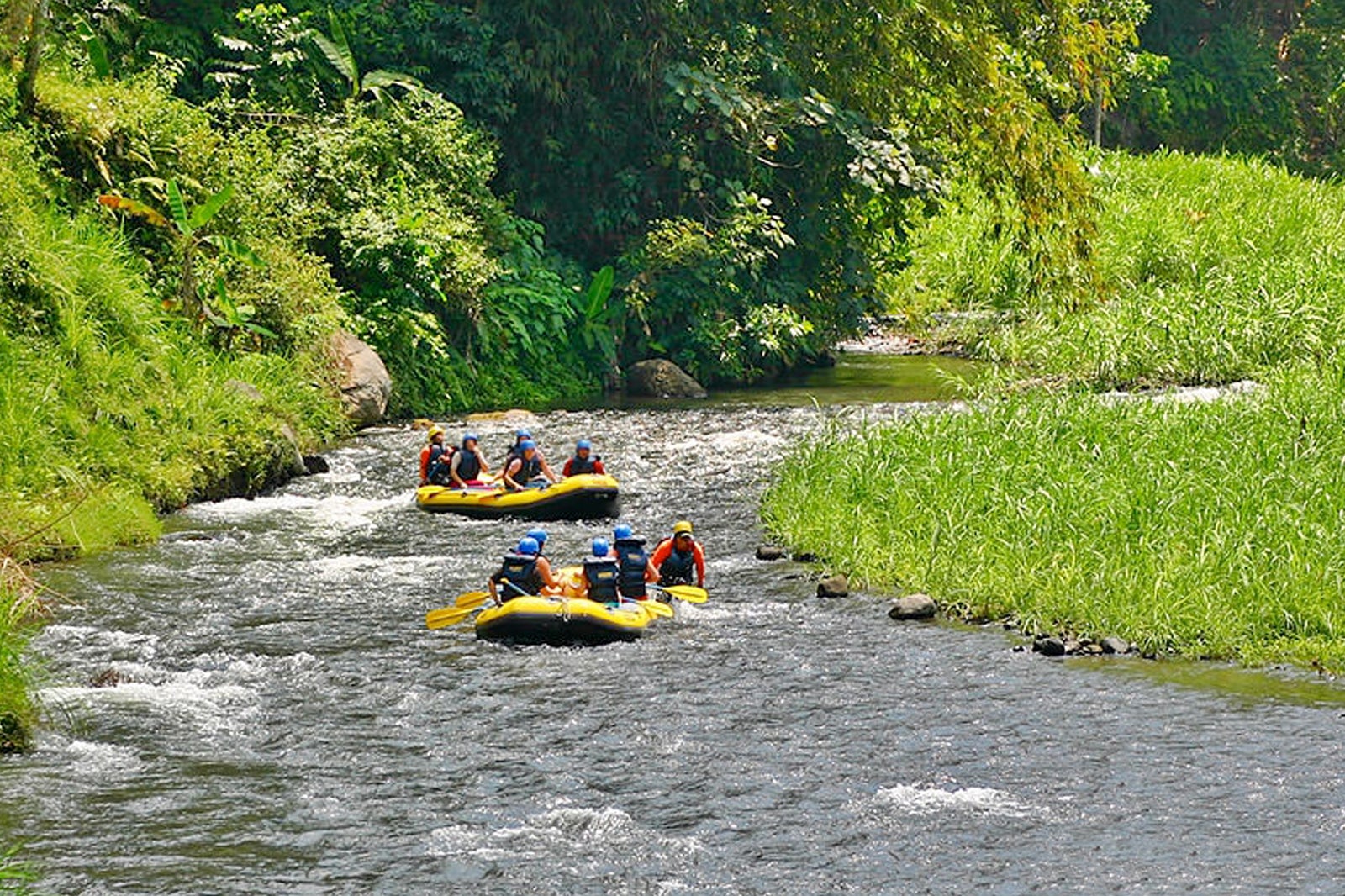 Telaga Waja River rafting fun
As in any paddling sport, you are an effective part of the crew, working as a team under the command of the guide who mainly navigates at the rear end of the raft. Everyone paddles. Commands, shouted over the roar of rushing water, include "Forward!", "Back-paddle!" and, "Stop!"
Along the way, your raft will encounter certain obstacles. "Duck!" requires everyone to lower their heads to avoid log and thatched bamboo bridges or rogue branches along the way. A boulder in the stream occasionally lodges the raft in mid-action, bringing all to a complete halt. In this case, the command is, "Rock the boat!" Everyone enjoys this last bit.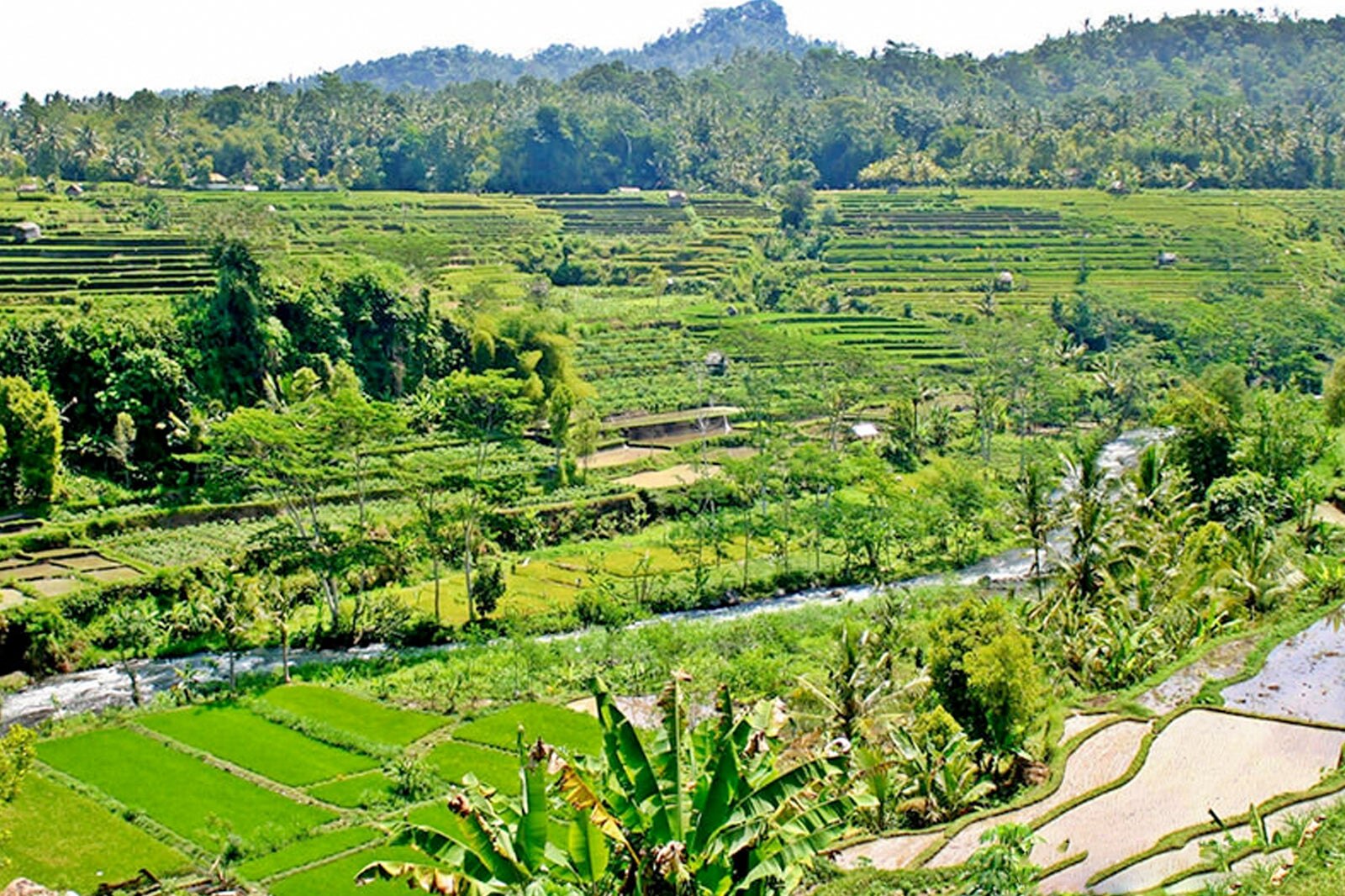 Telaga Waja River Rafting in Bali
Location: Menanga, Rendang, Karangasem, Bali 80863, Indonesia
Back to top