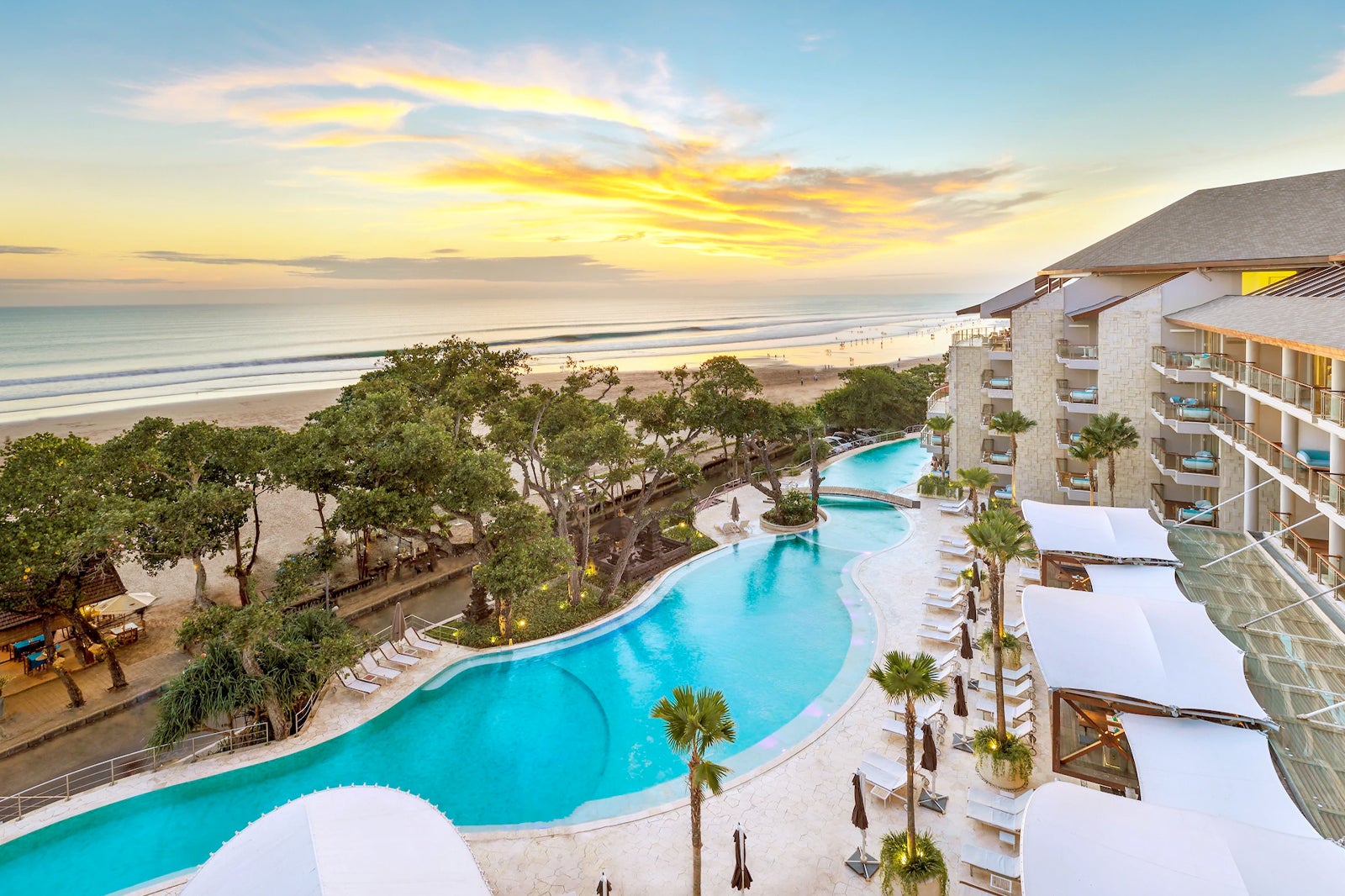 Double-Six Rooftop at the Double-Six Luxury Hotel in Seminyak is a luxurious venue where you can lounge away with 180-degree views over Seminyak's sunsets. The bar's edge is one of the most popular spaces, offering the best views. The rooftop bar attracts an upmarket crowd and features 1,700 sq m of space for lounging, dining and partying.
Available for a minimum spend and not far from the main bar area are round lounge pods with cushions and pillows that comfortably seat parties of up to 9. They're set within a shallow, awning-covered freeform pool. At their centre are unique pit grills forming a 'circle of fire' where juicy satays can be prepared using coconut shell charcoal.
Double-Six Rooftop Sunset Bar in Bali - one of the highlights of 29 Best Nightlife in Seminyak and 7 Best Rooftop Bars in Bali (Read all about Bali here)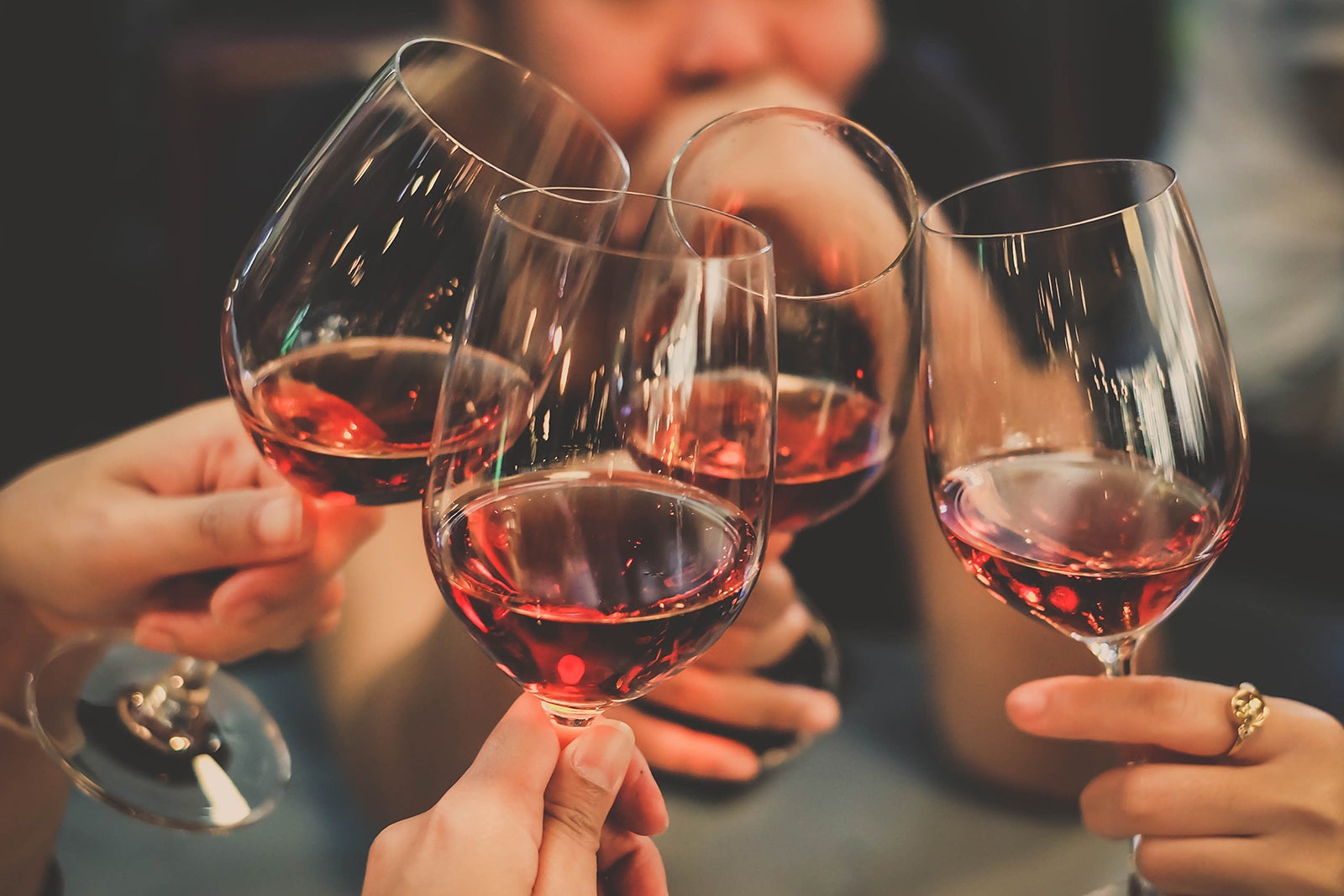 When you're not taking in the spectacular seascapes, you can settle for the wooden deck with beach-style chairs in their mini outdoor cinema. Past the grills, there are freeform loungers set around indoor pine trees facing the green pineapple-themed bar. Even the bar stools are quirky – cubes covered in bright green artificial grass.
Top choices at the bar include tiki-style cocktails, most being creative takes inspired by local tropical ingredients. There's the sweet treat of Pandan Daiquiri, made with dark rum that's infused with aromatic pandan leaf and soursop sorbet, and there's the Semangka Collins, made with watermelon, rosella and soda pop. Cocktails for sharing like the refreshing Blue Iguana are available for parties of up to 8.
If you're feeling peckish, you can go for their mini sliders (2 per serving) with selections that include grilled wagyu, suckling pig, tiger prawn and chorizo. Don't forget to sample from the circular fire pit for a full range of satays such as Italian lamb, bratwurst pork, mahi-mahi, wagyu and lobster.
Drinks are on the pricier side for Seminyak. Every Tuesday and Thursday there's usually a 2-for-the-price-of-1 deal on most drinks between 7pm and 9pm, as well as similar daily offers on certain wines. Cool jazzy playlists augment the elegant but laidback vibe throughout, while live gigs by great local jazz, funk and blues bands are highlighted weekly.
Double-Six Rooftop Sunset Bar in Bali
Location: Jalan Double Six No.66, Seminyak, Kuta, Badung, Bali 80361, Indonesia
Open: Daily from 4pm to 11.30pm
Phone: +62 (0)361 734300
Back to top