10 Best Things to Do in Glasgow
What is Glasgow Most Famous For?
Glasgow, with its eclectic mix of trendy shopping malls, gothic architecture, and concert halls, gives you plenty of memorable experiences throughout your holiday. Art lovers can find plenty of museums dedicated to European art, culture, and history, while music enthusiasts can enjoy a wide range of music at the city's many concert halls, public parks, and live music bars.
Fashion boutiques, vintage shops, and high-street outlets are set along pedestrian-friendly streets in central Glasgow. Take a short walk or train ride to the western end to find quirky nightclubs, cabaret theatres, and rooftop bars that stay busy until late. If you're a first-time visitor to this cultural city, check out our guide on the best things to do in Glasgow.
What are the best things to do in Glasgow?
1
Glasgow Cathedral
Celebrate the Glasgow Cathedral Festival in October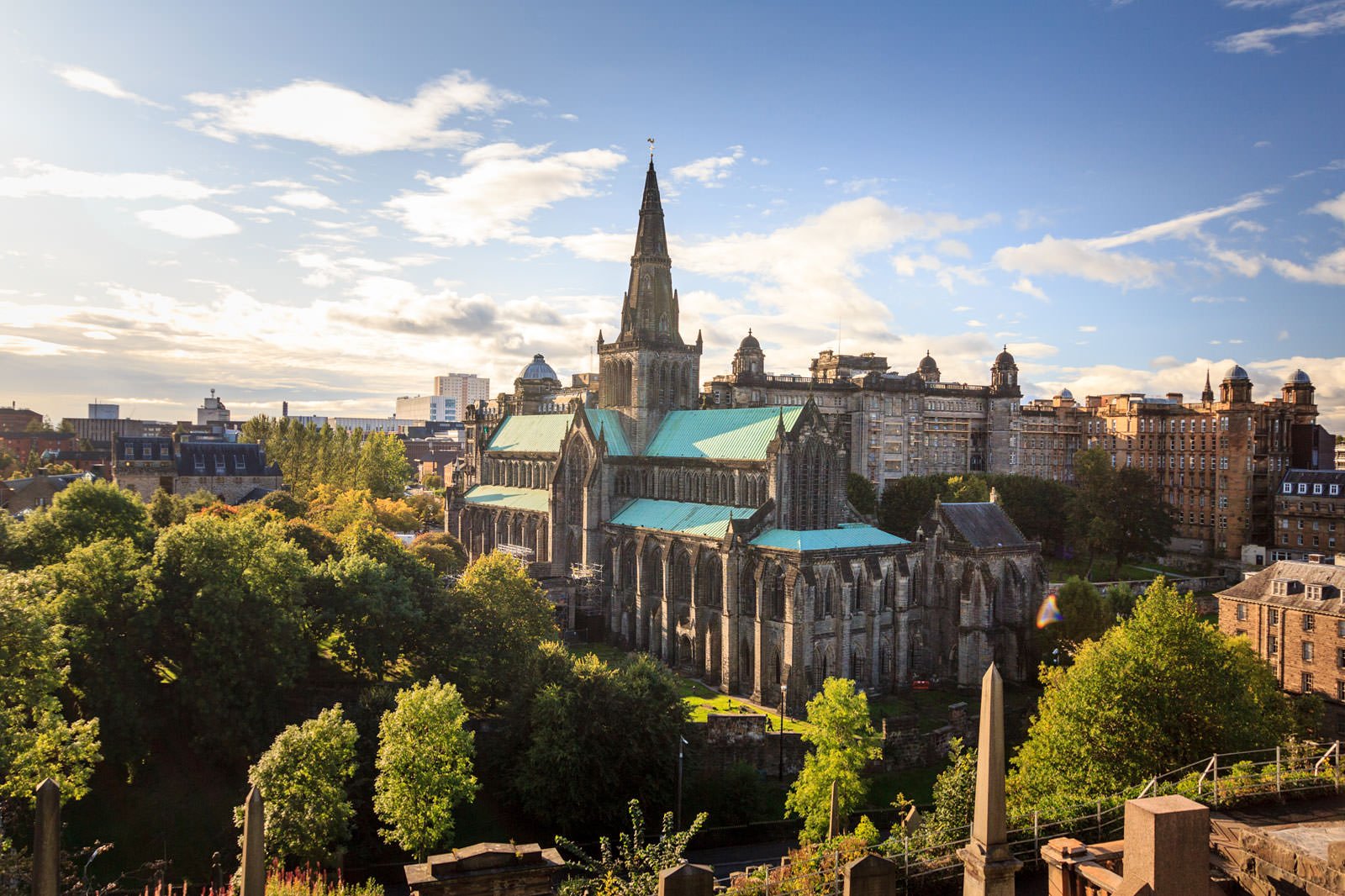 The imposing Glasgow Cathedral is a prime example of Scottish Gothic architecture, with its stained glass windows, carved stone bosses, ribbed vaults, and effigies of holy figures. Located along Castle Street, the church is a 15-minute walk from George Square. Free guided tours are available for those who want to learn more about the cathedral, and last about 1 hour. If you're travelling to Glasgow in October, the cathedral hosts a week-long festival where you can enjoy live music, poetry, and exhibitions during your visit.
Location: Glasgow Cathedral, Cathedral Precinct, Castle Street, Glasgow, Scotland
Open: October–March: Monday–Saturday from 10 am to 3 pm (closed on Sundays). April–September: Monday–Saturday from 9.30 am to 5 pm (closed on Sundays)
Phone: +44 (0)141 552 8198
2
George Square
See the bronze equestrian statue of Queen Victoria in front of the City Chambers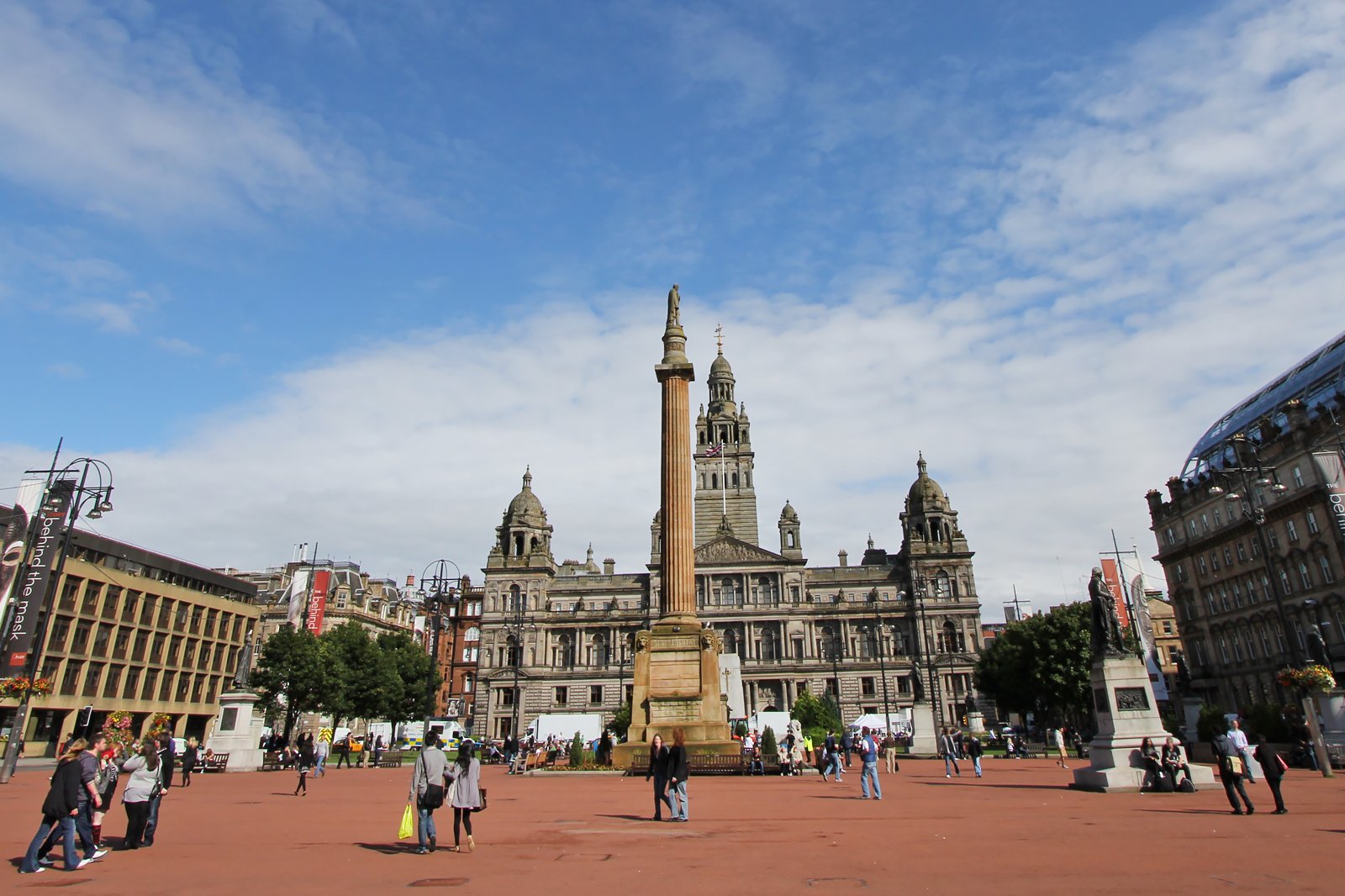 George Square is arguably the focal point of Glasgow, where you can spend hours exploring its many historical buildings, columns, and statues. It's also a popular venue for concerts and annual festivities, especially around Christmas and New Year's Eve. A must-visit here is the City Chambers, a grand civic building located on the east side of the square. Built in 1888, the Chambers are home to the largest Italian Carrara marble staircase in Western Europe. If you want to learn about its history, free guided tours of the Chambers are held on weekdays at 10.30am and 2.30pm.
Location: George Square, George Street, Glasgow City Centre, Scotland
photo by Alf Melin (CC BY-SA 2.0) modified
3
People's Palace and Winter Gardens
Grab a coffee at the plant-filled Victorian glasshouse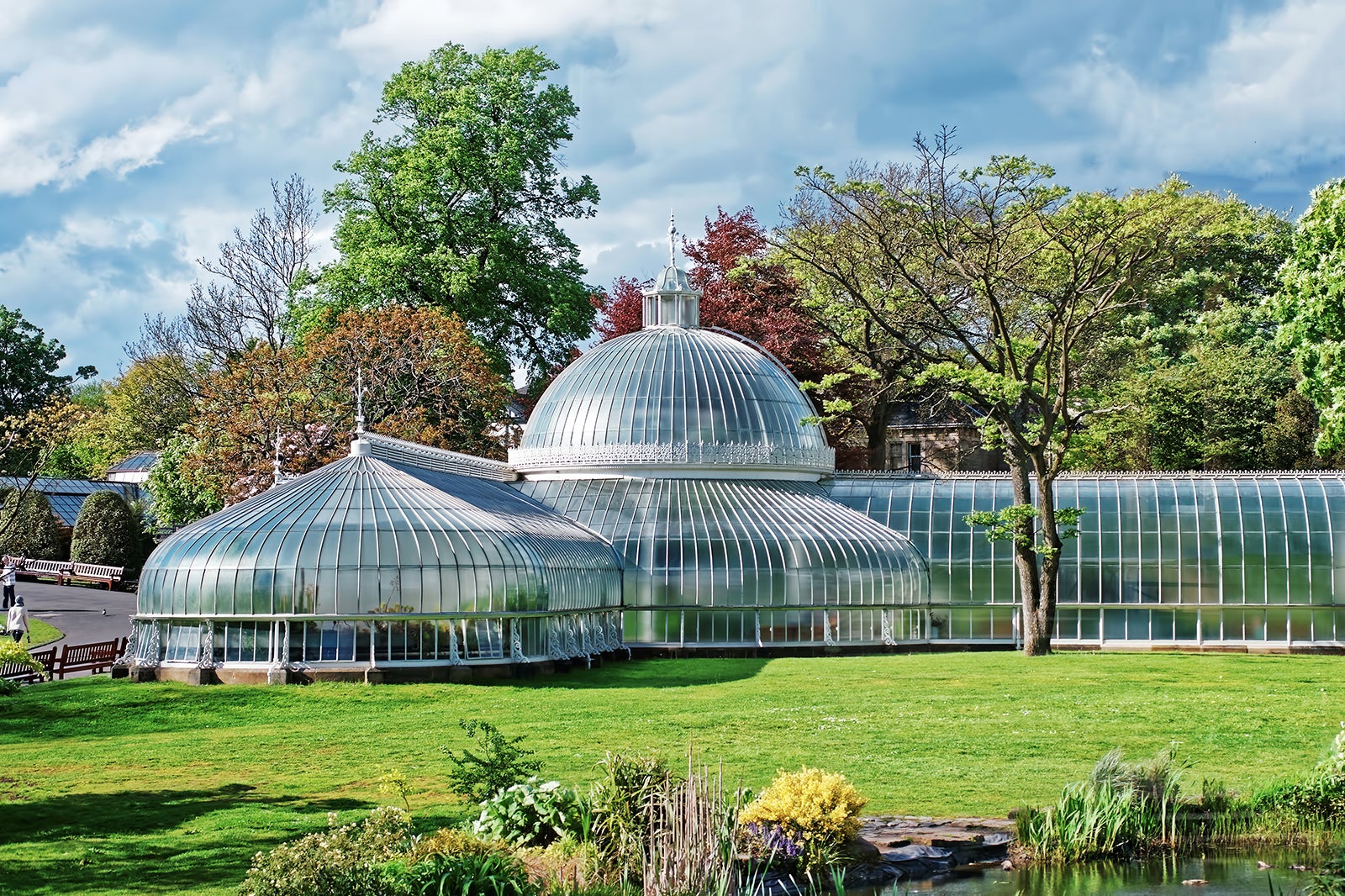 The People's Palace and Winter Gardens are located in Glasgow Green, about 1 mile southeast of the city centre. Founded in 1898, this museum complex showcases photographs, murals, and film on Glasgow's social and cultural history from the early 1700s to the present. Notable features here include the Glassgow History Ceiling Mural by artist Ken Currie, Doulton Fountain, and Billy Connolly's infamous 'Banana Boots'. The Winter Gardens are set next to the People's Palace and comprises a Victorian glasshouse café surrounded with blooming flowers and exotic plants.
Location: People's Palace and Winters Gardens, Glasgow Green, Glasgow, Scotland
Open: Daily from 11 am to 5 pm
Phone: +44 (0)141 276 0788
4
The Style Mile
Check out over 90 retail outlets at Buchanan Galleries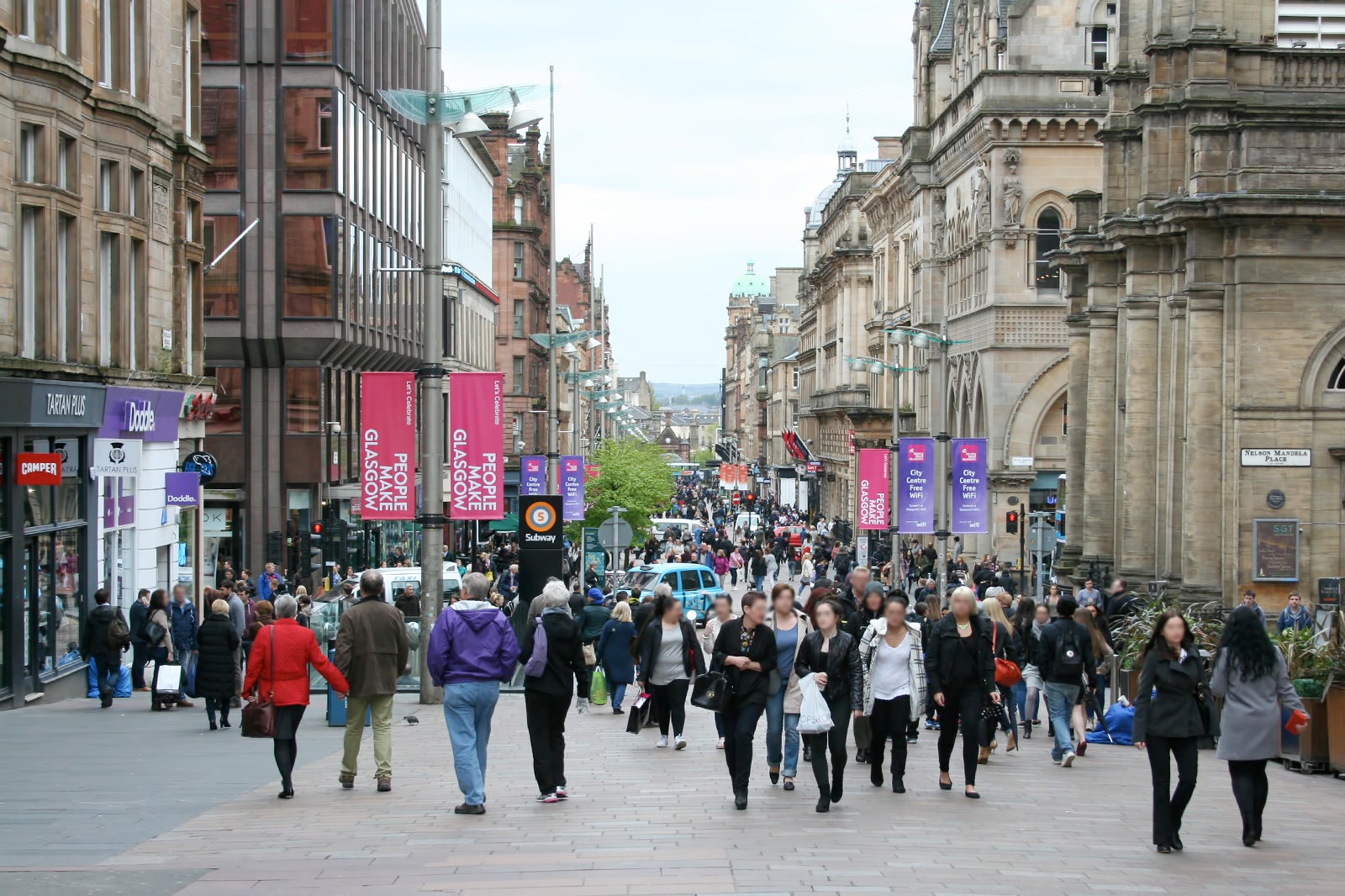 Glasgow Style Mile is home to hundreds of designer outlets, local boutiques, and major British flagship stores within a square-mile radius. Located within Glasgow city centre, its 3 main shopping boulevards are Argyle, Buchanan and Sauchiehall Streets. The Style Mile has wide pedestrian walkways, making it convenient to go from one store to the next. Prominent shopping malls here include Argyll Arcade, Buchanan Galleries, and Princes Square Mall. A variety of street performances are also held along the Style Mile, from jazz bands to bagpipers in full costume.
Open: Daily from 9 am to 8 pm (hours vary by store and season)
photo by MSeses (CC BY-SA 4.0) modified
5
Glasgow Mural Trail
Snap photos of vibrant murals by renowned street artists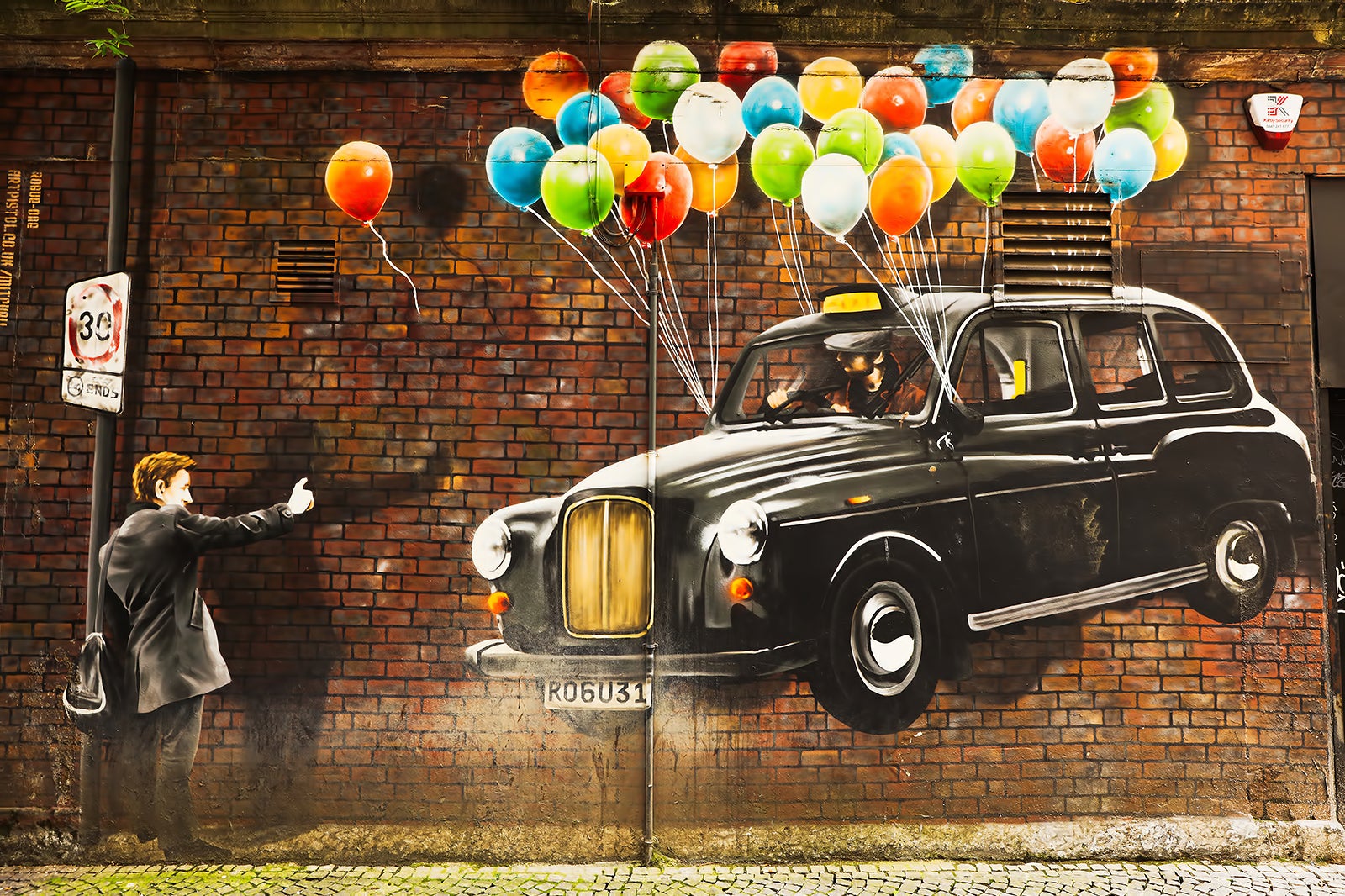 Families
Photo
Couples
Budget
The Glasgow Mural Trail runs along prominent streets within the city centre and features colourful art installations by some of the city's most popular street artists. Located in central Glasgow, some of its most impressive murals include a 200-metre-long portrait of students at Strathclyde University, a modern depiction of patron saint St. Mungo, and a gigantic portrait of a young girl with a magnifying glass. If you want to learn about the story behind each piece of street art, you can download the Glasgow Mural Trail app on your phone or grab a brochure from a nearby tourist information centre.
Location: 33 Mitchell Street, Glasgow, Scotland
photo by Alf Melin (CC BY-SA 2.0) modified
6
Kelvingrove Art Gallery and Museum
Check out Salvador Dali's Christ of St John of the Cross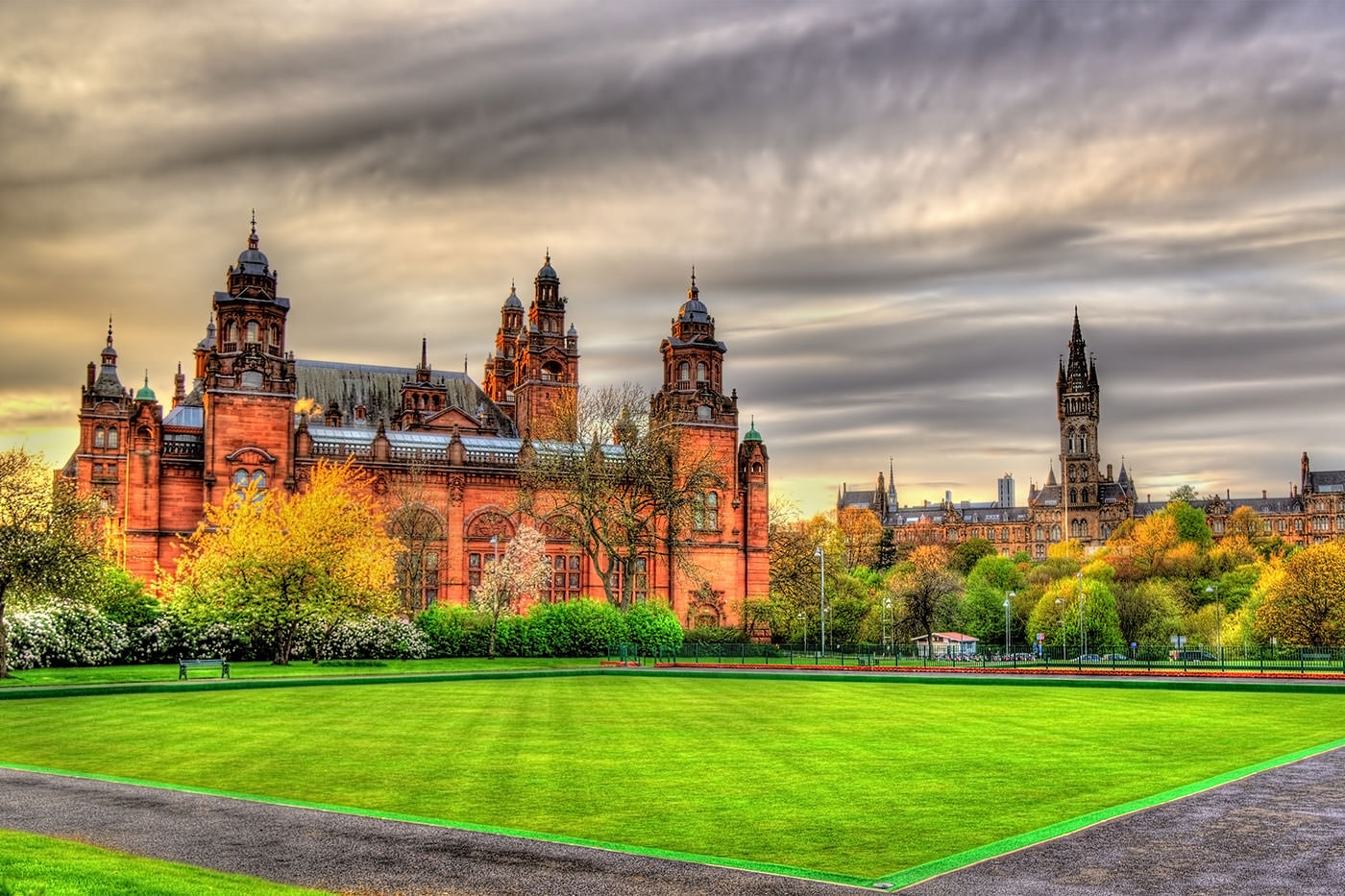 Kelvingrove Art Gallery and Museum, established in 1901, is one of Glasgow's most popular museums. Occupying a Spanish Baroque building on Argyle Street, the museum has 22 galleries with over 8,000 items on display, including 20th-century furnishings, paintings, sculptures, and weaponry. A popular exhibit here is the French Gallery, which features masterpieces by renowned European artists such as Van Gogh, Monet, Renoir, and Pissarro. Kelvingrove also houses a 20th-century organ with daily recitals held from Mondays to Saturdays at 1pm and on Sunday at 3pm. Entrance is free of charge, but you should visit the museum on a weekday if you're not a fan of crowds.
Location: Kelvingrove Art Gallery and Museum, Argyle St, Glasgow, Scotland
Open: Monday–Thursday & Saturday from 10 am to 5 pm, Friday–Sunday from 11 am to 5 pm
Phone: +44 (0)141 276 9599
7
River Clyde
See Glasgow's glorious past and exciting future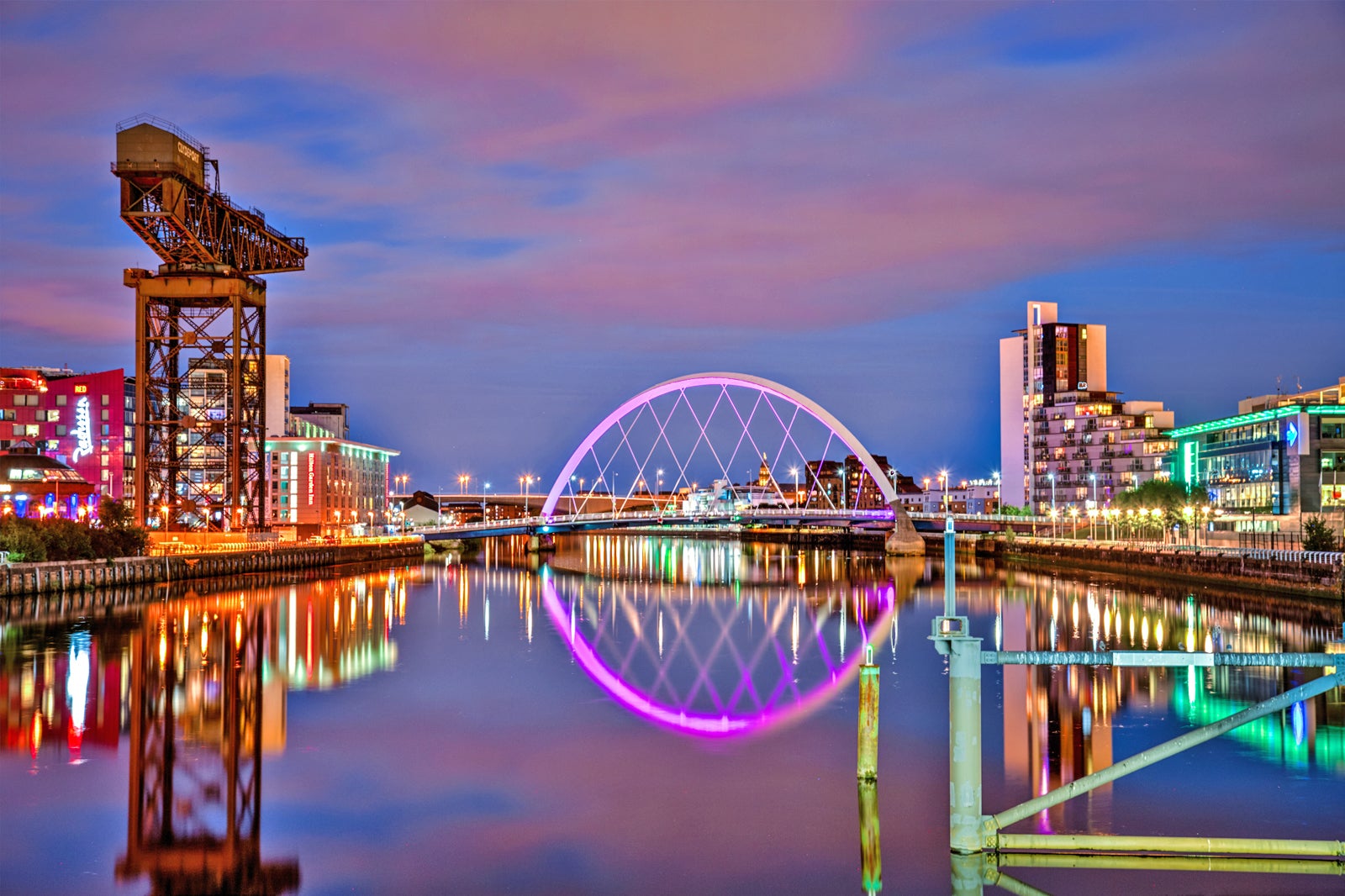 Glasgow was built on the River Clyde both literally and metaphorically. Not only does the city straddle the waterway, but it was the source of much of its past prosperity. Along the banks of the river, there are still signs of that past glory, as well as plenty of striking modern structures, making this a fantastic destination for photographers.
Among those attractions are the Glasgow Science Centre, Riverside Museum (and its colourful tall ship), the BBC Scotland building and the SEC Armadillo. For a glimpse of the Clyde's history as a hub of shipbuilding and shipping, look out for the Finnieston Crane. River cruises and boat tours are available to help you see the sights from the water.
8
Merchant Square
Enjoy live events in the square's indoor courtyard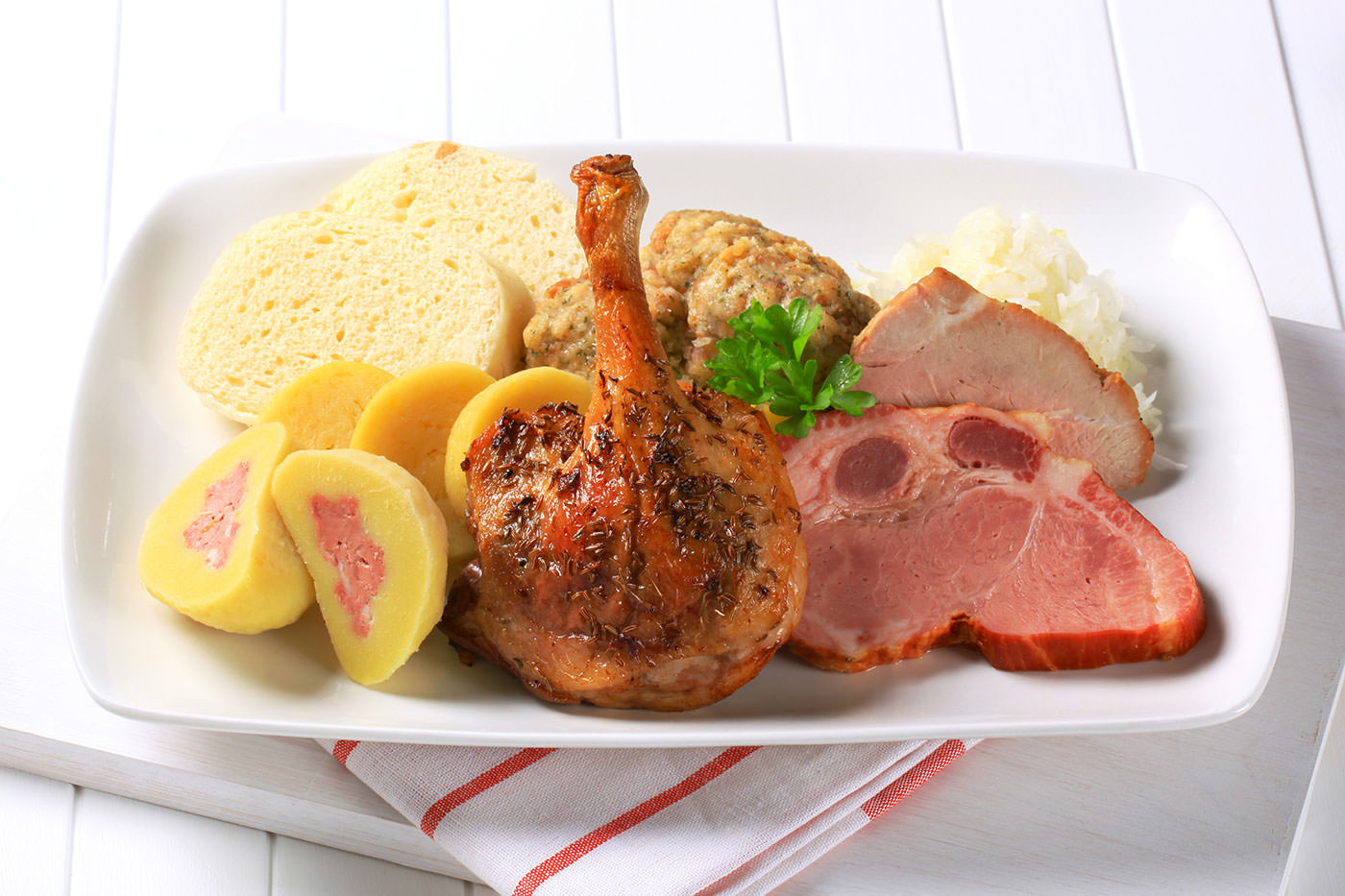 Merchant Square is an indoor nightlife and dining hub in central Glasgow. Located in Merchant City, this trendy square is a 5-minute walk from George Square. Here, you can find a wide range of restaurants serving local and international cuisine. There are also plenty of bars and pubs within the square, many of which offer live music and cabaret shows until late. From burgers, steaks and pizzas, to authentic Italian, Mediterranean, and French cuisine, Merchant Square attracts a crowd of hungry patrons with its diverse range of dining options.
Location: 71 Albion Street, Glasgow, Scotland
Open: Monday–Thursday from 8.30 am to midnight, Friday–Saturday from 8.30 am to 3 am, Sunday from 8.30 am to midnight
Phone: +44 (0)141 552 3038
9
West End Glasgow
Learn about all things whisky while exploring Ashton Lane's nightlife scene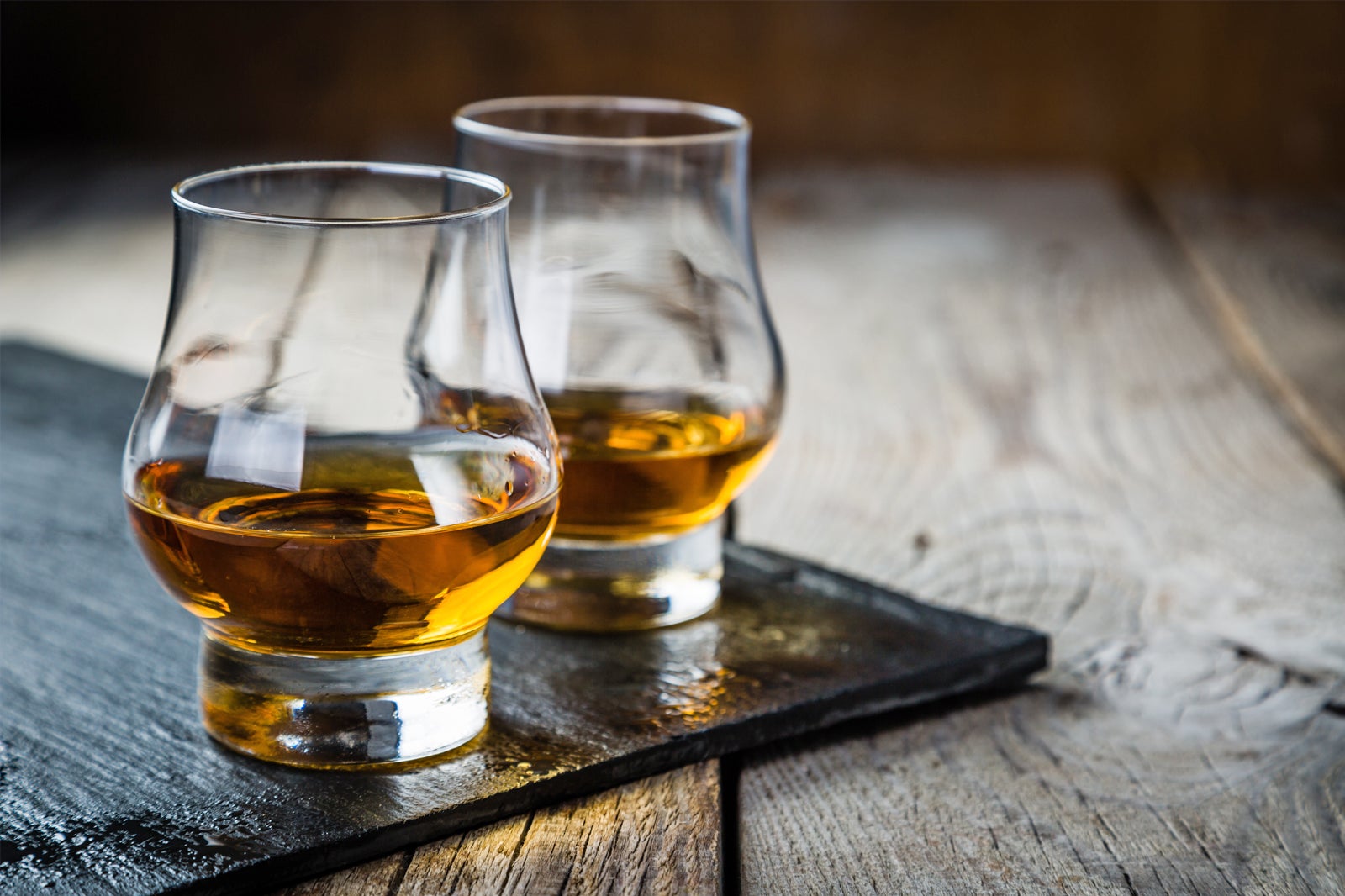 A whisky tour in Glasgow offers not only a fun evening exploring some of the city's most popular bars, but also interesting facts about the history of this Scottish tipple. Ashton Lane in West End Glasgow is a charming cobblestoned district with plenty of quirky bars and live venues. The tour lasts about 3 hours and starts at The Ben Nevis, which offers a wide range of whiskies, wines, and beers on taps, plus Scottish folk music until late. Prices start from about £49 and includes 4 premium single malt whiskies and a local guide taking you to 4 of the best whisky bars in West End Glasgow.
Location: The Ben Nevis, 1147 Argyle Street, Glasgow, Scotland
10
King Tut's Wah Wah Hut
Catch a gig at Glasgow's iconic live music venue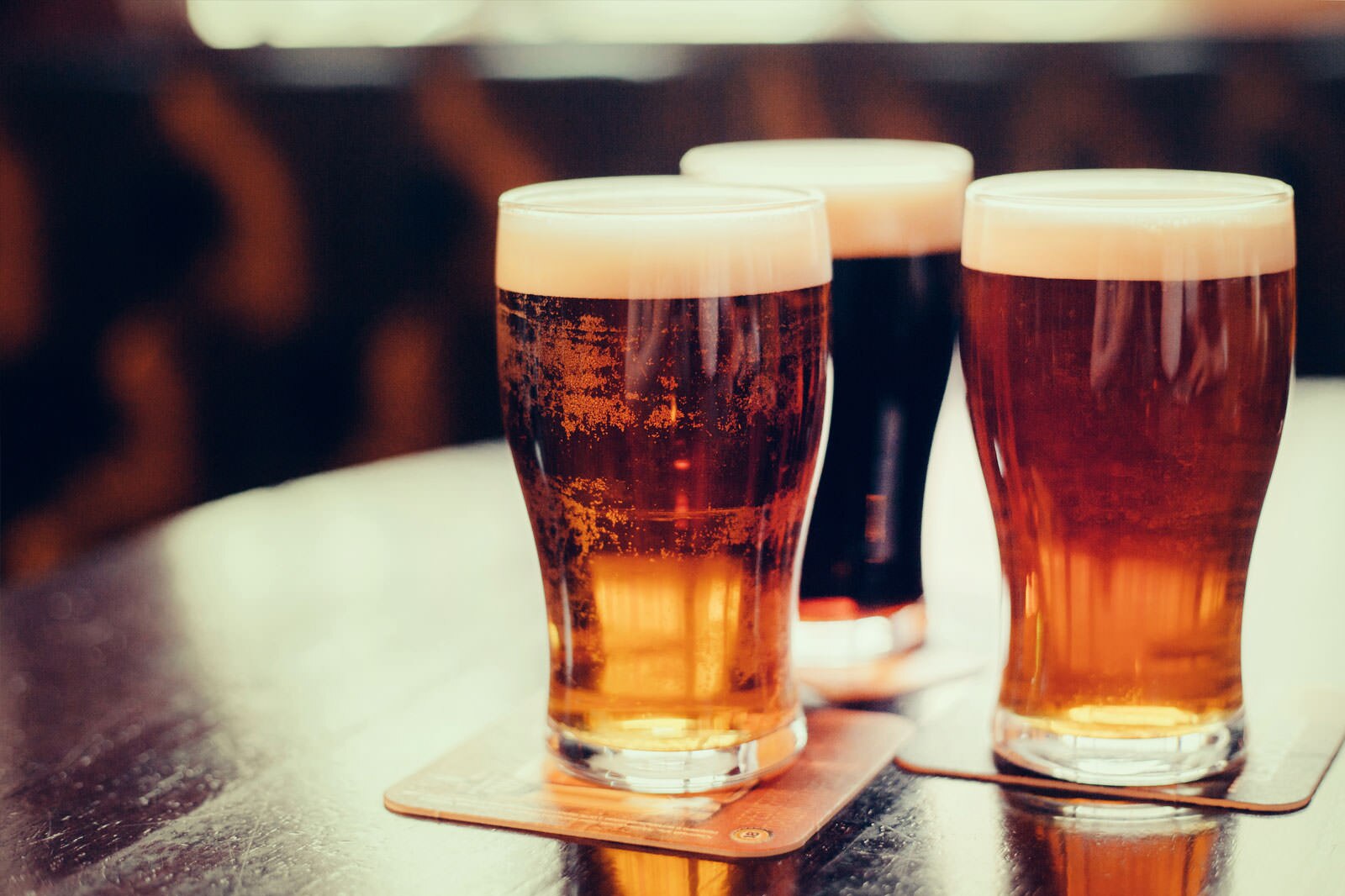 King Tut's Wah Wah Hut, located on Vincent Street, has been Glasgow's go-to spot for live music since 1990. It's where British rock band Oasis was discovered and signed by a record label back in 1993. Since then, the venue regularly hosts concerts by world-renowned artists such as The Verve, Artic Monkeys, and Franz Ferdinand. The stairway leading up to the venue is a popular spot for photos as each step is engraved with the names of iconic bands that have played here throughout the years.
Location: King Tut's Wah Wah Hut, 272A St Vincent Street, Glasgow, Scotland
Open: Monday–Friday from 12 pm to 1 am, Saturday from 4 pm to 1 am, Sunday from 3 pm to 1 am
Phone: +44 (0)141 221 5279
Back to top