10 Best Nightlife Experiences in Glasgow
Where to Go at Night in Glasgow
Nightlife in Glasgow is mostly made up of underground rock gigs, cosmopolitan café culture, and theatres showcasing traditional Celtic music. As night falls, the buzzing streets of this Scottish city come to life with entertainment hubs and even a historical theatre opening their doors until late.
For live music, you'll be spoilt for choice with Glasgow's gigs from up-and-coming acts, while partygoers can find themselves dancing till sunrise at many of Glasgow's top clubs – including one of the best LGBTQ+ bars in town. Check out our guide to the best nightlife experiences in Glasgow.
1
Theatre Royal
Step back into history at Glasgow's historic theatre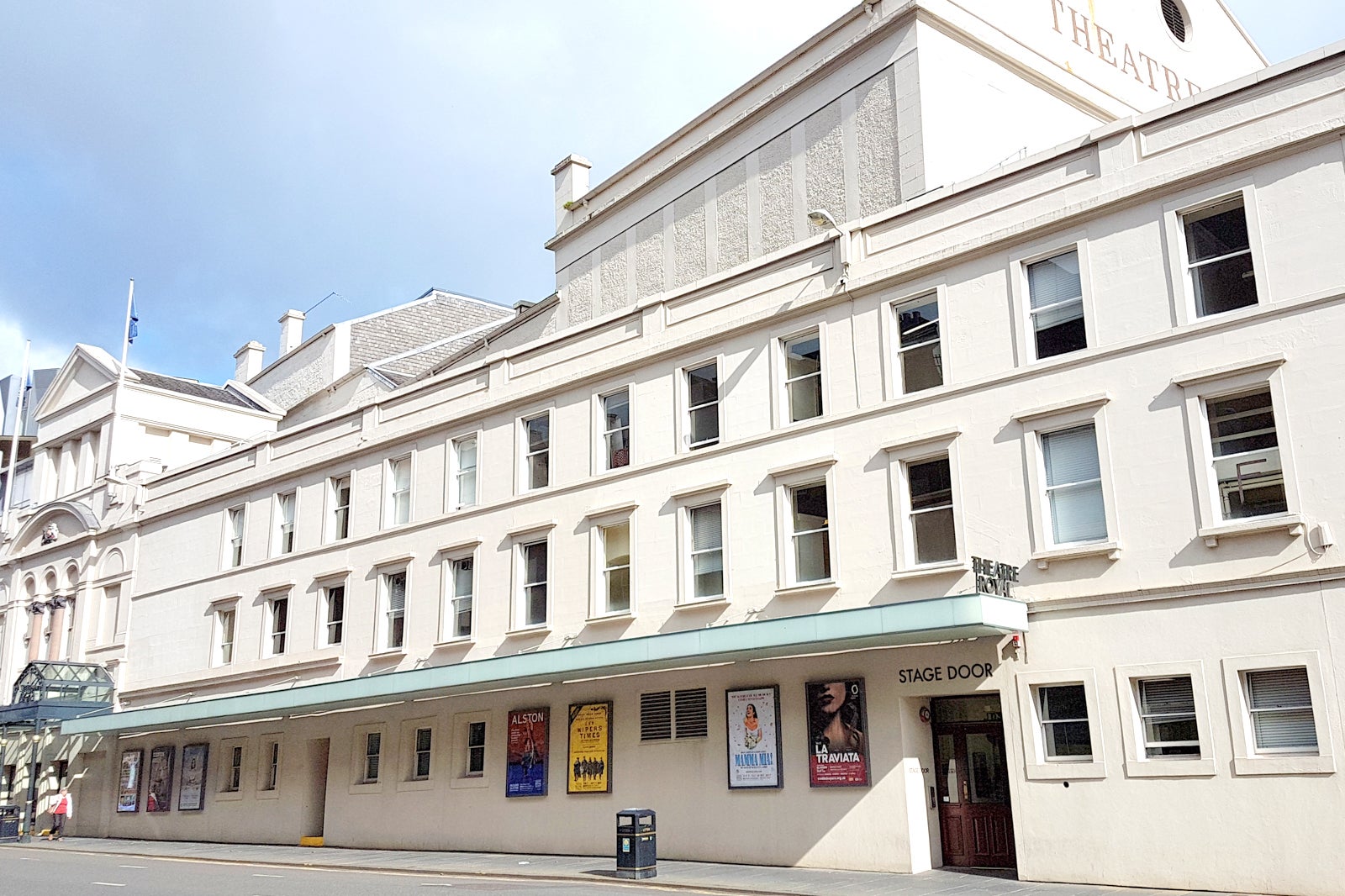 The Theatre Royal is Glasgow's oldest theatre, dating back to 1867. As you step into the theatre, you will be welcomed by its recently renovated foyer, casting a modern touch from the doors to the box office and toward the theatre café. In the main auditorium, however, you'll see that the theatre retains its Victorian charms from history where the ever-changing calendar of operas, stage plays, and ballet performances are still held today.
If you happen to visit Theatre Royal Glasgow, don't forget to visit its rooftop terrace that gives you a bird's-eye view of the city, a local secret that's accessible to the public for free.
Location: 282 Hope St, Glasgow G2 3QA, UK
Open: Box office: Monday–Friday from noon to 6 pm, Saturday from 10 am to 6 pm (closed on Sundays)
Phone: +44 (0)333 009 6690
photo by Stinglehammer (CC BY-SA 4.0) modified
2
Whodunnit Events
Enjoy your dinner party and uncover a murder mystery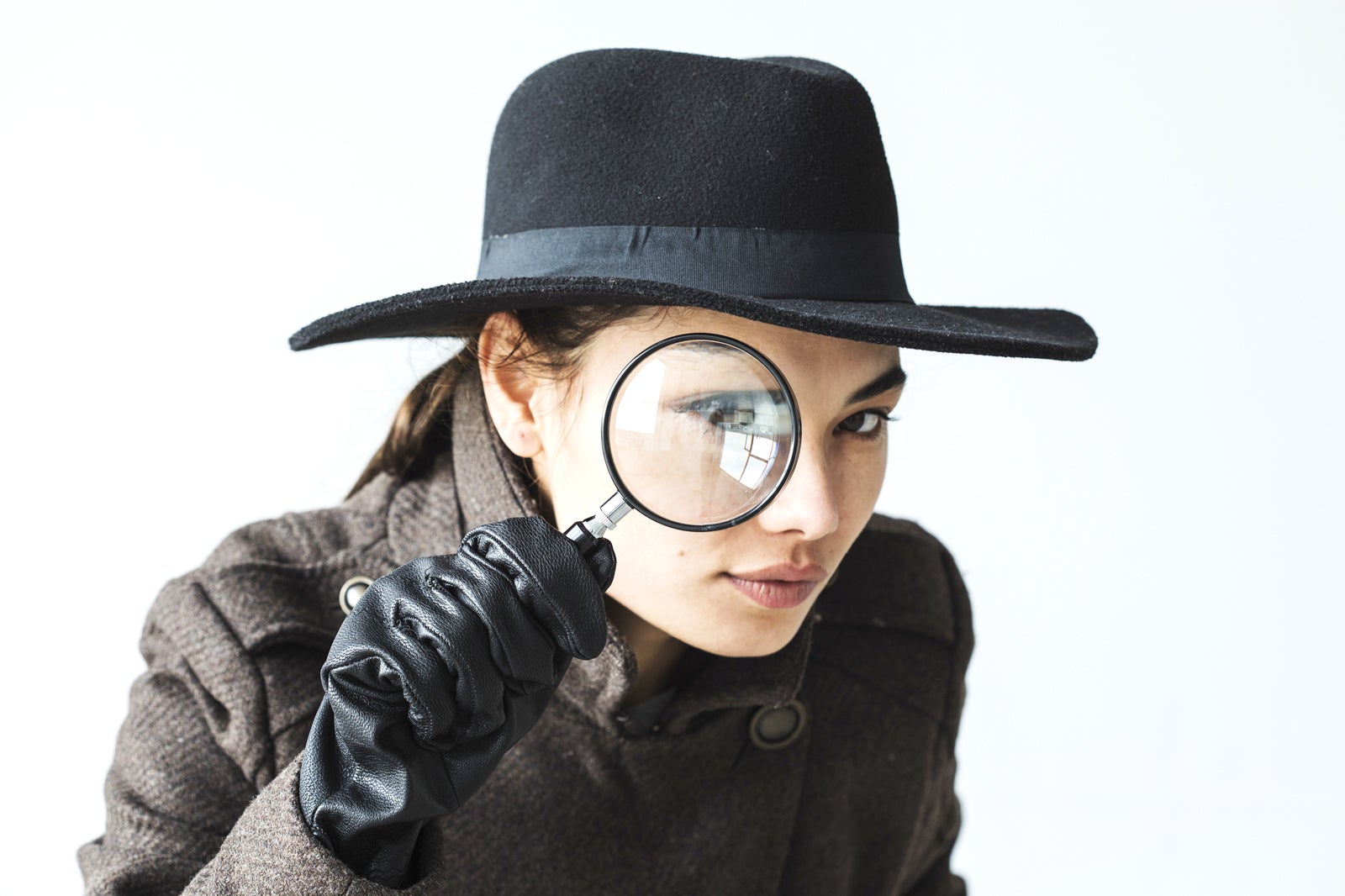 Whodunnit Events is a dinner party organiser hosting murder mystery dining experience across different locations in Glasgow. Paired with a professional cast, guests will be invited to a 3-course dinner as they watch a murder play unfurl before identifying the murder suspect for the night.
You may be paired with other guests for the night, providing you with more opportunities to engage with locals and visitors. For guests with specific dietary needs, Whodunnit Events also provides vegetarian, vegan, and gluten-free meals. This is best pre-arranged when you first purchase your tickets.
Phone: +44 (0)798 260 2327
3
The 13th Note
Enjoy one of Glasgow's finest vegan picks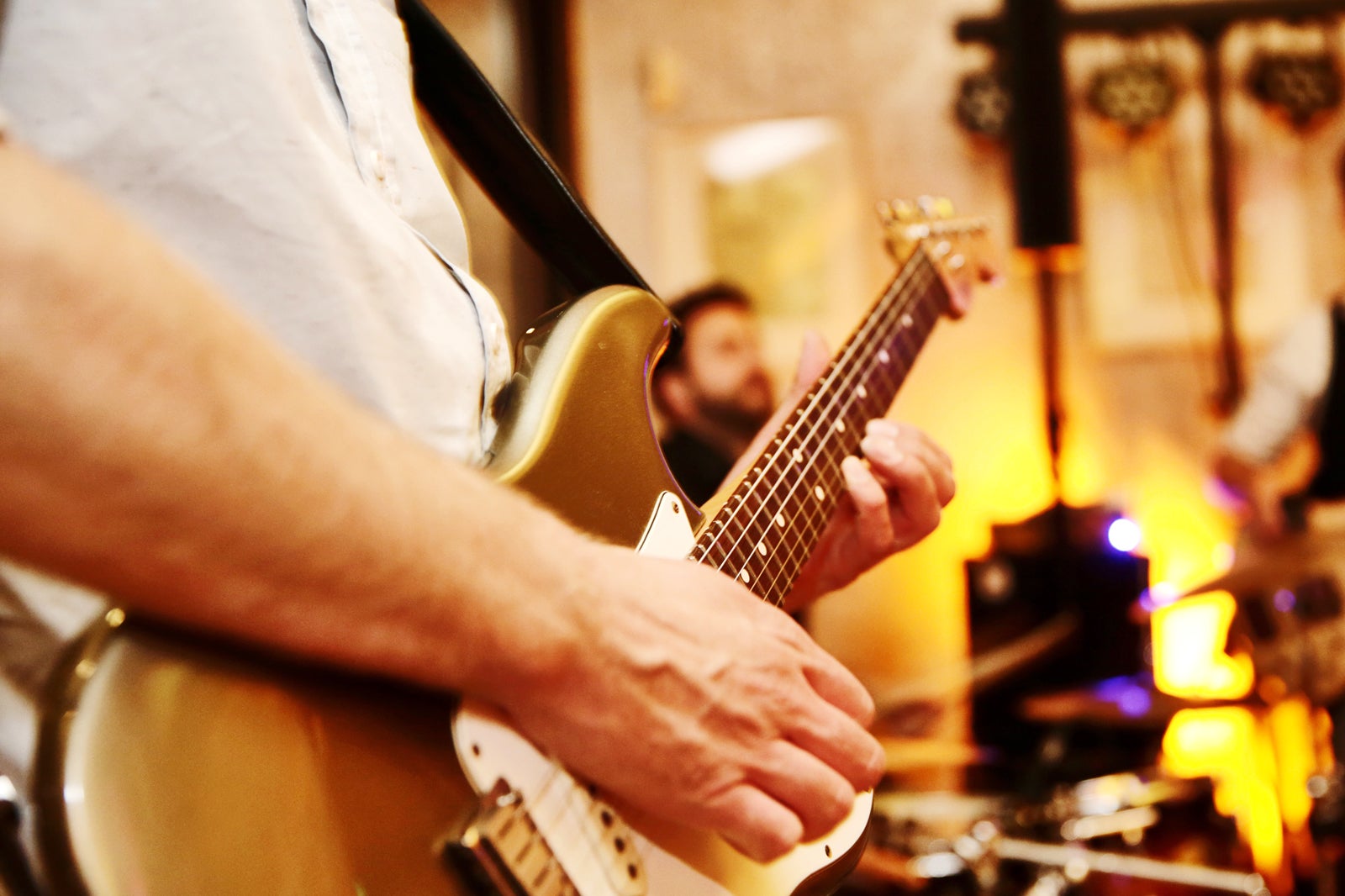 The 13th Note is a popular vegan gastropub and café tucked within Glasgow's King Street. You'll be able to enjoy meals on the ground floor before adjourning to the basement, where gigs are hosted almost every night. Meal portions at The 13th Note are known to be large, and we recommend the mac n' cheese and rosemary-salted chips to share.
The bar and café areas at The 13th Note are mostly flat, so disabled patrons can visit without worries. This convenience, however, does not extend to the basement areas. The 13th Note is also a pet-friendly establishment, so you're most welcome to bring your furry friend along.
Location: 50-60 King St, Glasgow G1 5QT, UK
Open: Daily from noon to midnight
Phone: +44 (0)141 553 1638
4
King Tut's Wah Wah Hut
Discover up and coming bands and dance till late at King Tut's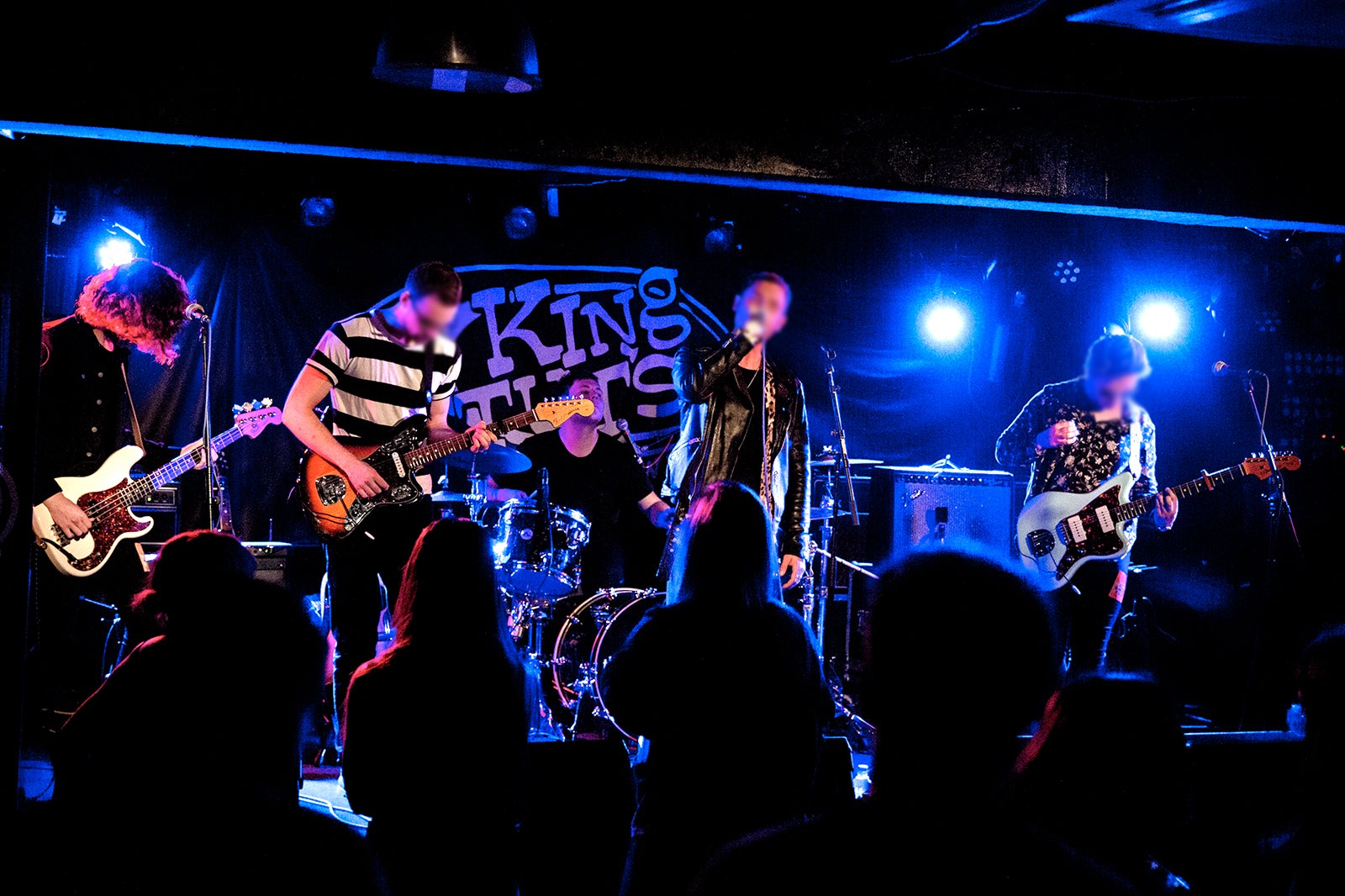 King Tut's Wah Wah Hut is based in central Glasgow and is one of the hottest live music venues in town. They're famous for hosting up-and-coming bands behind their doors almost every night, with the most notable discovery being the band Oasis, who were signed on immediately after their gig at King Tut's in 1993.
The bar takes pride in their house lager aptly named King Tut's Lager that's brewed locally in Glasgow Green, while hungry pre-party attendees are welcome to dine in at their restaurant extension, The Funny Bird Kitchen located next door.
Location: 272A St Vincent St, Glasgow G2 5RL, UK
Open: Monday–Saturday from noon to midnight, Sunday from 6 pm to midnight (closed if there are no shows)
Phone: +44 (0)141 221 5279
photo by sfrancismedia (CC BY-SA 4.0) modified
5
Metropolitan Cocktail Bar & Restaurant
Enjoy the high-end indulgence of Metropolitan at Merchant City
Metropolitan Cocktail Bar & Restaurant is a gastrobar set in the heart of Merchant City on the east end of Glasgow. They're best known for their award-winning cocktails, although if you're looking for a non-alcoholic indulgence, we recommend giving the signature No-jito a go.
You'll find resident DJs turning up the beats on weekends at Metropolitan, though guests who want to enjoy their drinks at a slower pace can opt to be seated at the piano bar, where quainter music is played.
Location: 60 Candleriggs, Glasgow G1 1LE, UK
Open: Sunday–Thursday from 10 am to midnight, Friday–Saturday from 10 am to 3 am
Phone: +44 (0)141 553 1488
6
Sub Club
Dance till sunrise at Glasgow's longest-running underground dance club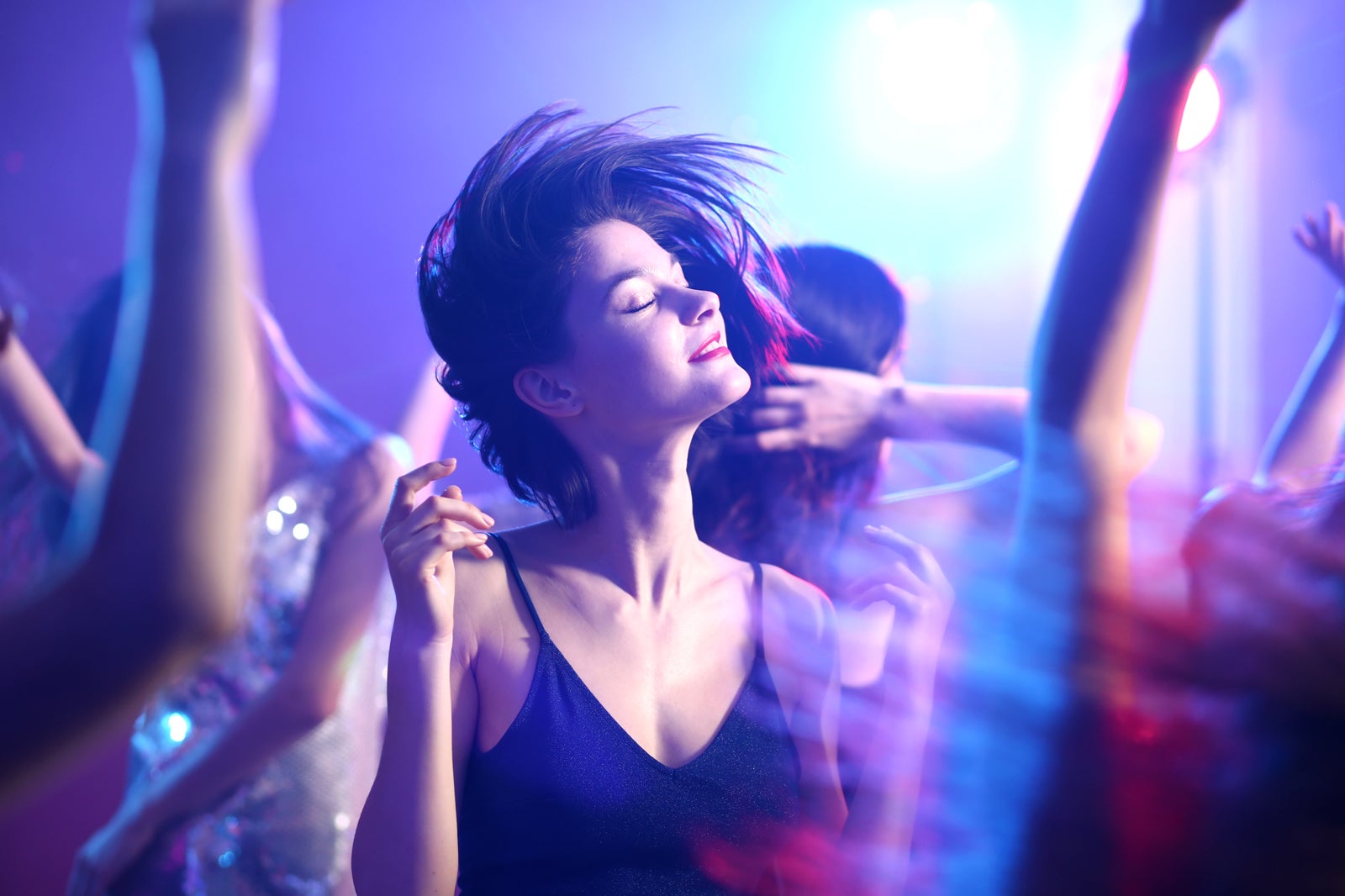 Sub Club is the world's longest-running underground dance club in central Glasgow. It was established in 1987 and despite a fire accident from the pub next door, Sub Club stood strong after restorations were completed. Every week, they feature a regular line-up of resident DJs but occasionally see visits from internationally known headliners, including Franz Ferdinand in 2003.
Sub Club is also home to the largest 'bodysonic' dancefloor in the UK. With so much happening in a single club, it's easy to see why it has become a local favourite for techno tunes and crazy dancing every weekend until sunrise.
Location: 22 Jamaica St, Glasgow G1 4QD, UK
Open: Friday–Saturday from 11 pm to 4 am (closed from Sundays to Thursdays)
Phone: +44 (0)141 248 4600
7
Shilling Brewing Company
The spot to sample fresh craft beers and delicious woodfire pizzas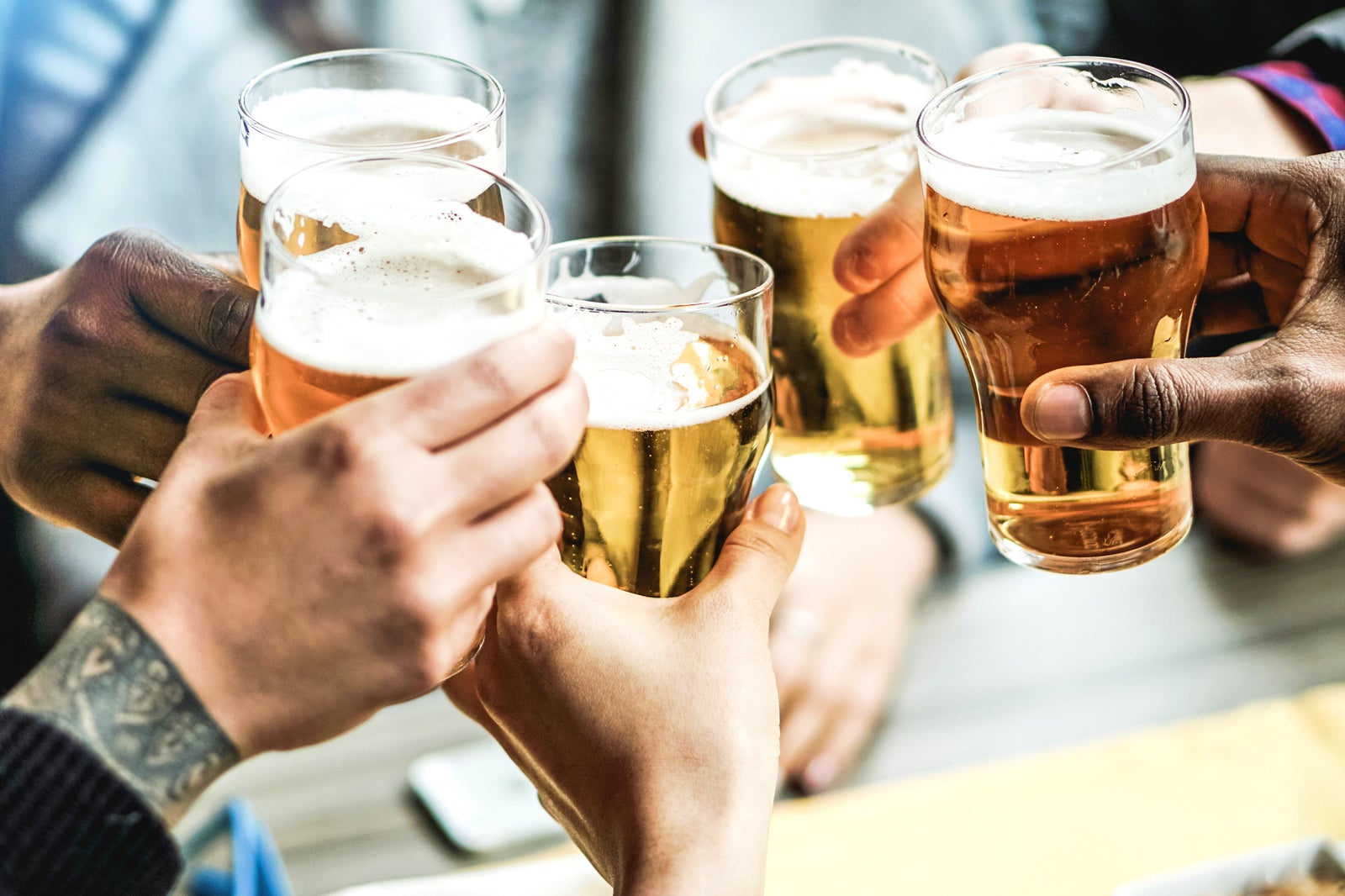 Shilling Brewing Company is a gastropub in Glasgow, offering fresh craft beers that are brewed onsite. If you're not looking to try something new, however, they also bring in various beers from premium international breweries and serve one of the best thin-crust pizzas in Glasgow, freshly cooked in their woodfire oven.
Beyond beers and food, Shilling Brewing Company also hosts tasting sessions for up to 8 by the Brewer's Room that's set below the restaurant on Tuesdays and Sundays. This is best for patrons who are curious about the brewery process of the ales available. Private tasting sessions on other days may also be arranged subject to availability and the size of the group.
Location: 92 W George St, Glasgow G2 1PJ, UK
Open: Monday–Thursday from noon to midnight, Friday–Saturday from noon to 3 am, Sunday from 12.30 pm to 11 pm (kitchen hours may vary)
Phone: +44 (0)141 353 1654
8
The Horse Shoe Bar
Home to the longest bar in the UK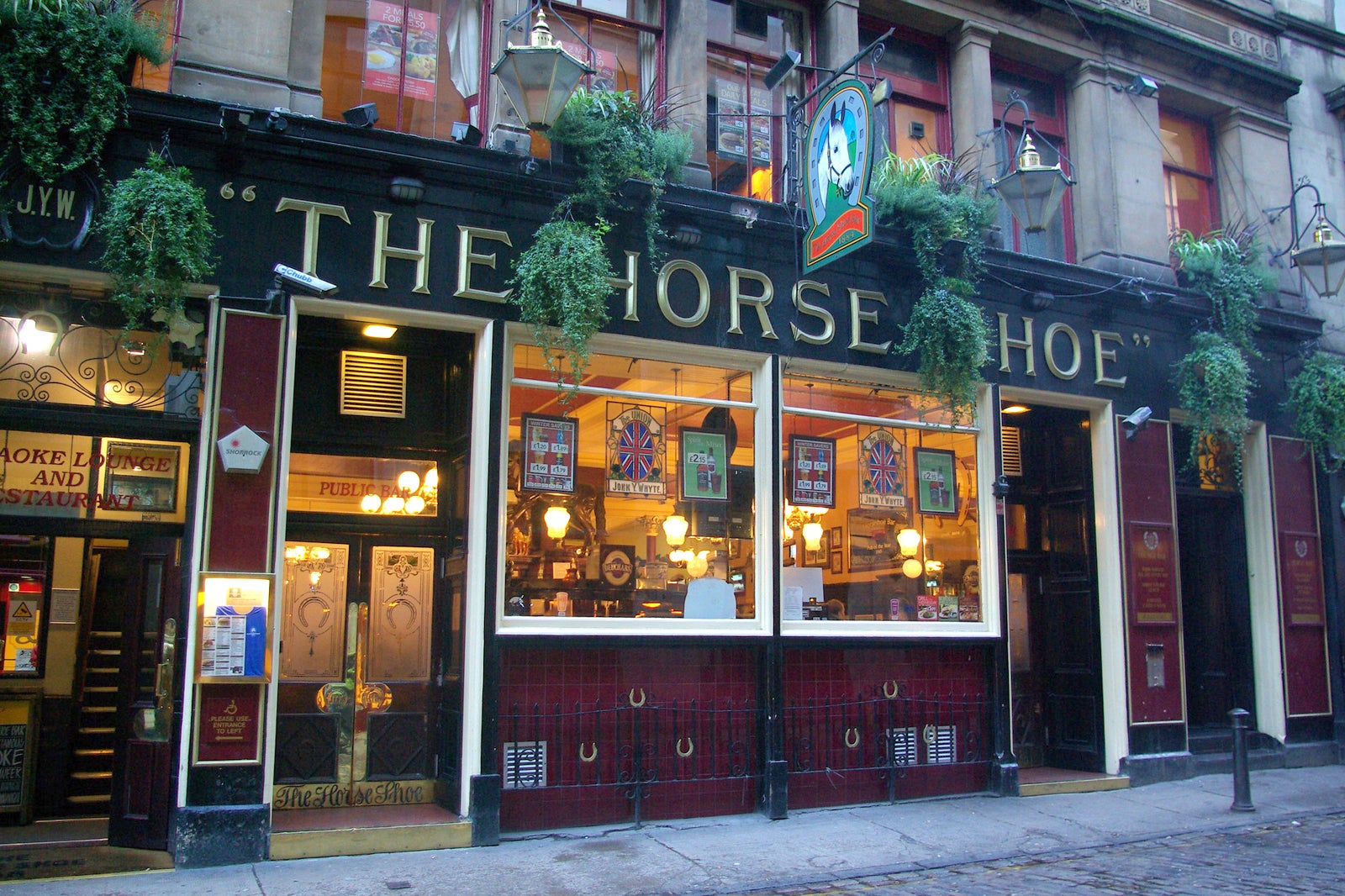 The Horse Shoe Bar is an old-time Glasgow favourite, having first opened in 1846 when it operated under a different name until 1884. The bar is home to the longest bar in the UK, measuring at 104 ft.
If you're looking to mingle with the locals, The Horse Shoe Bar is the ideal spot as you'll see the regulars pop by for the signature deal called A Pie & A Pint, regardless the time of day. The bar is set by the cosier and quieter areas of Drury Street, a contrast from the bustling Glasgow Central Station vicinity.
Location: 17-19 Drury St, Glasgow G2 5AE, UK
Open: Sunday–Friday from 10 am to midnight, Saturday from 9 am to midnight
Phone: +44 (0)141 248 6368
photo by Adam Bruderer (CC BY 2.0) modified
9
Delmonicas
Immerse yourself in one of Glasgow's most popular LGBTQ+ bars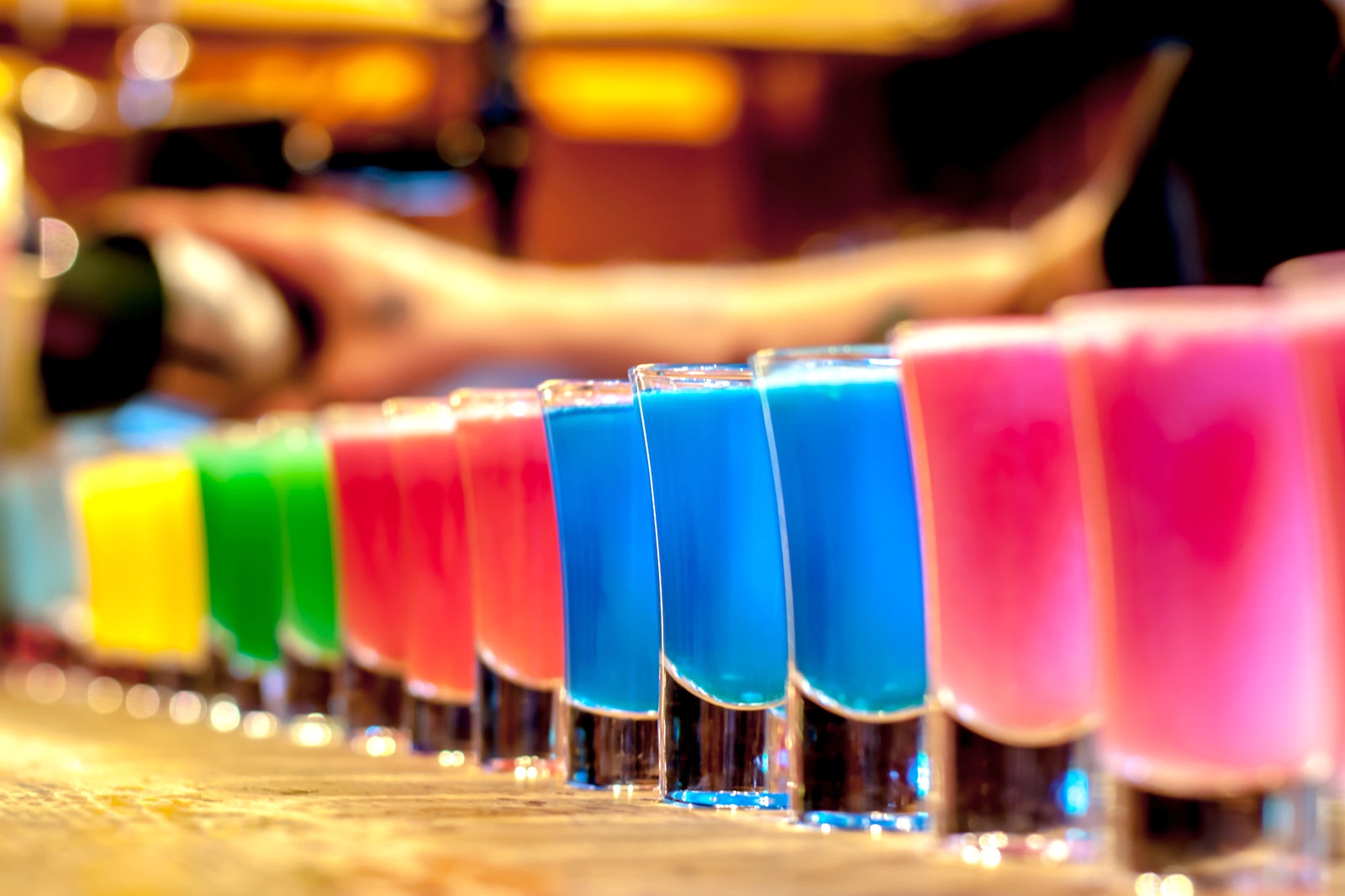 Delmonicas – or Dels – is one of the most popular gay bars in Glasgow. Founded in 1991, they're best known for their recurring daily themed events such as Open Mic Night Mondays, drag queen performances on Tuesdays and Let's Get Quizzical Thursdays just to name a few.
On its mezzanine floor, Delmonicas has an event space available for private hire, complete with an in-house buffet spread and a separate bar for informal gatherings and parties. They also provide private karaoke booths for rent, excellent for patrons who are shy but still want to sing their hearts out for the night.
Location: 68 Virginia St, Glasgow G1 1TX, UK
Open: Monday–Saturday from noon to midnight, Sunday from 12.30 pm to midnight
Phone: +44 (0)141 559 6594
10
Òran Mór
Wine, dine, and party in this church-turned-pub establishment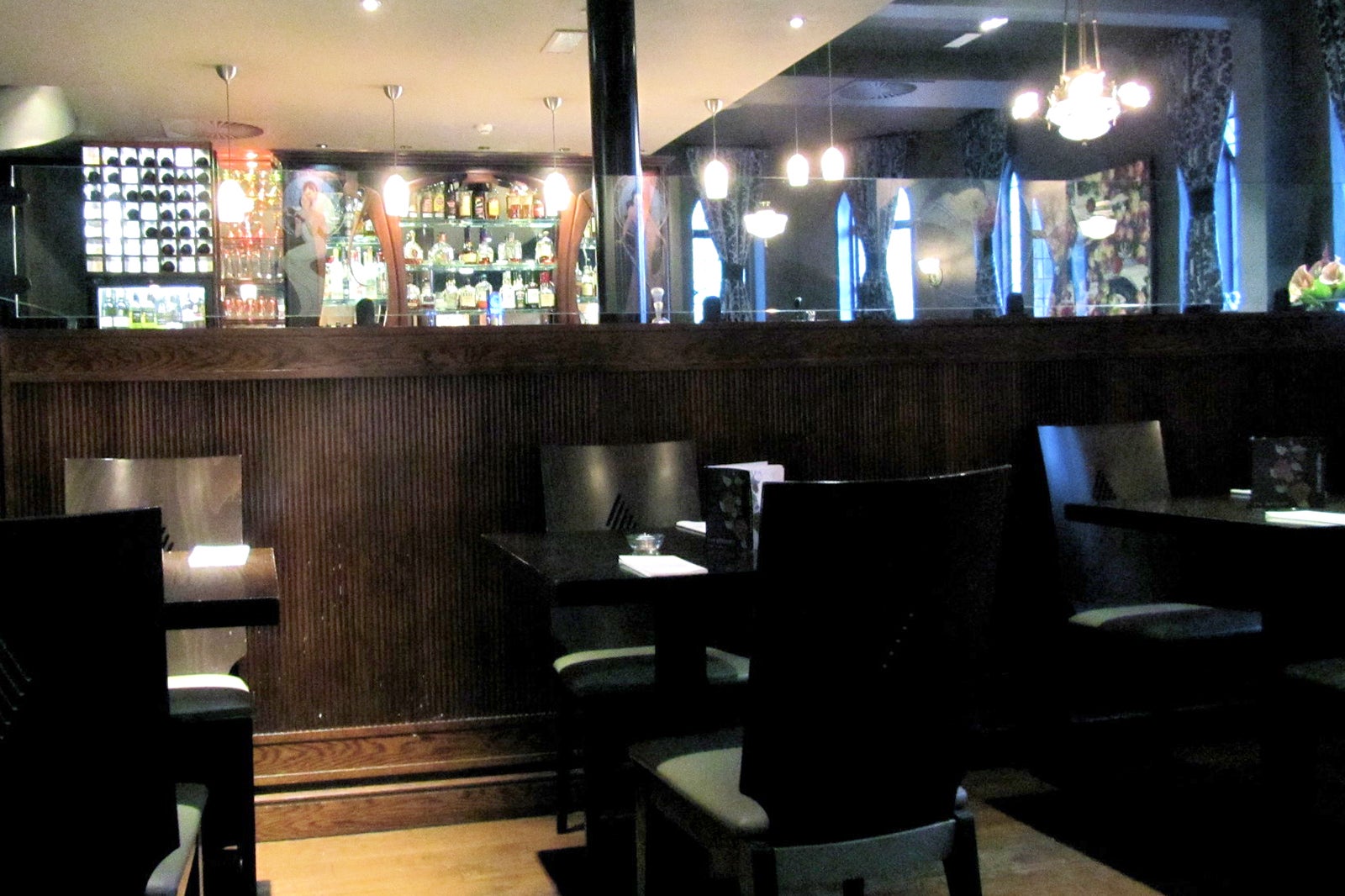 Òran Mór is a multipurpose establishment at the west end of Glasgow's city centre. It opened in 2004 and is housed in what was formerly the Kelvinside Hillhead Parish Church. Much of the church structure remains the same, tastefully converting Òran Mór into the bar, restaurant, and event space it is today.
It plays host to several weddings and private parties in its upper auditoriums across the year, and down by its crypt-like basement is where the live music happens from sunset till late daily. Notable gigs in the past include performances from musicians such as Calvin Harris and the late Amy Winehouse.
Location: Top of, Byres Rd, Glasgow G12 8QX, UK
Open: Monday–Wednesday from 9 am to 2 am, Friday–Saturday from 9 am to 3 am, Sunday from 10 am to 3 am
Phone: +44 (0)141 357 6200
photo by Kirsten Loza (CC BY 2.0) modified
Back to top