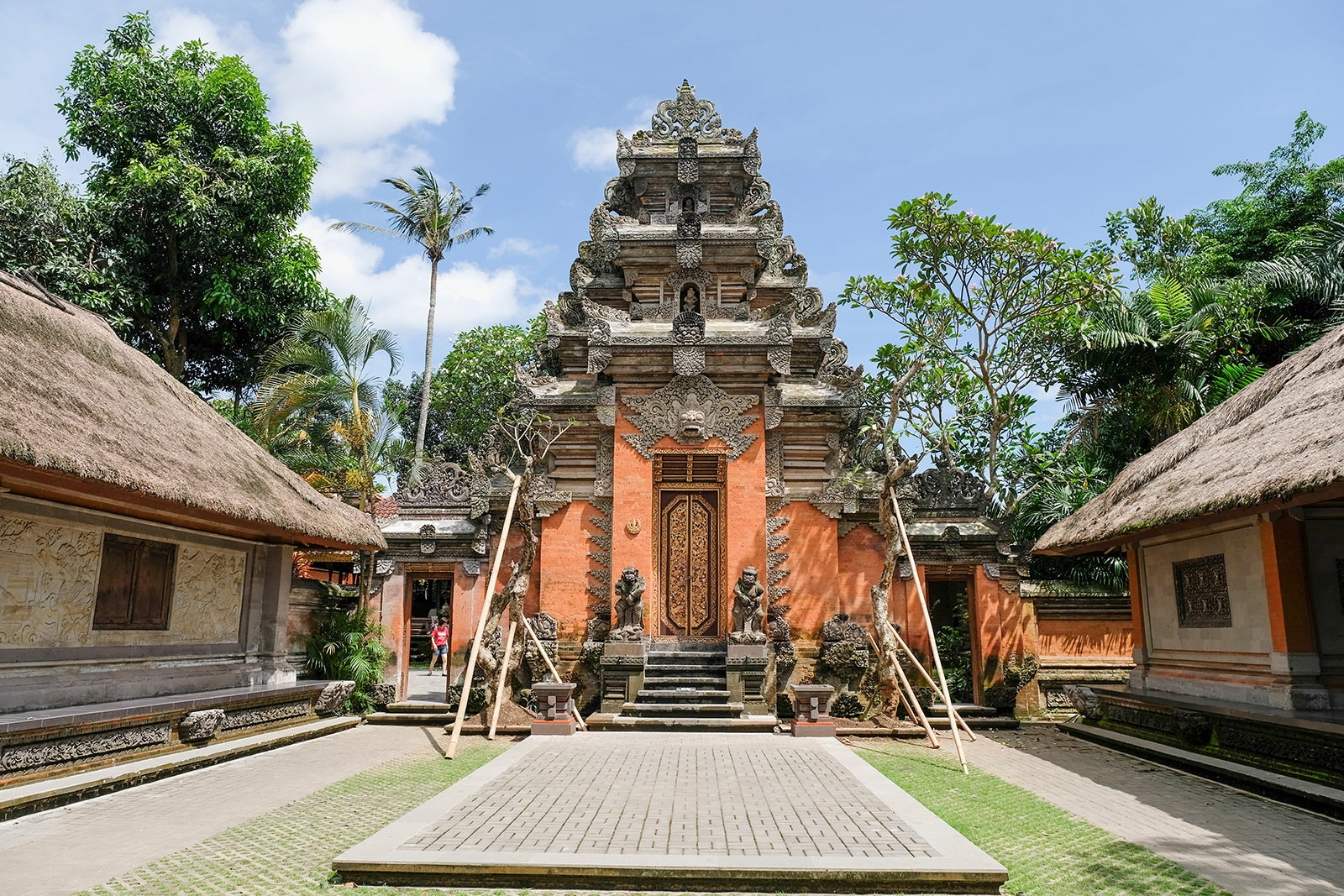 Puri Saren Agung is the palace of the Ubud royal family, making it one of the most prominent landmarks in Ubud. It serves as a cultural repository of arts, dance and literature. The palace's stage and meeting halls host international events, including the opening ceremonies of the annual Ubud Writers & Readers Festival.
Featuring well-preserved Balinese architecture and a charming garden setting, the palace was built during the lordship of Tjokorda Putu Kandel (1800–1823). The front section of the palace is open to the public, where there are walkthroughs for viewing and photos during the day.
Ubud Royal Palace (Puri Saren Agung) - one of the highlights of 31 Best Things to Do in Ubud and 11 Best Nightlife in Ubud (Read all about Bali here)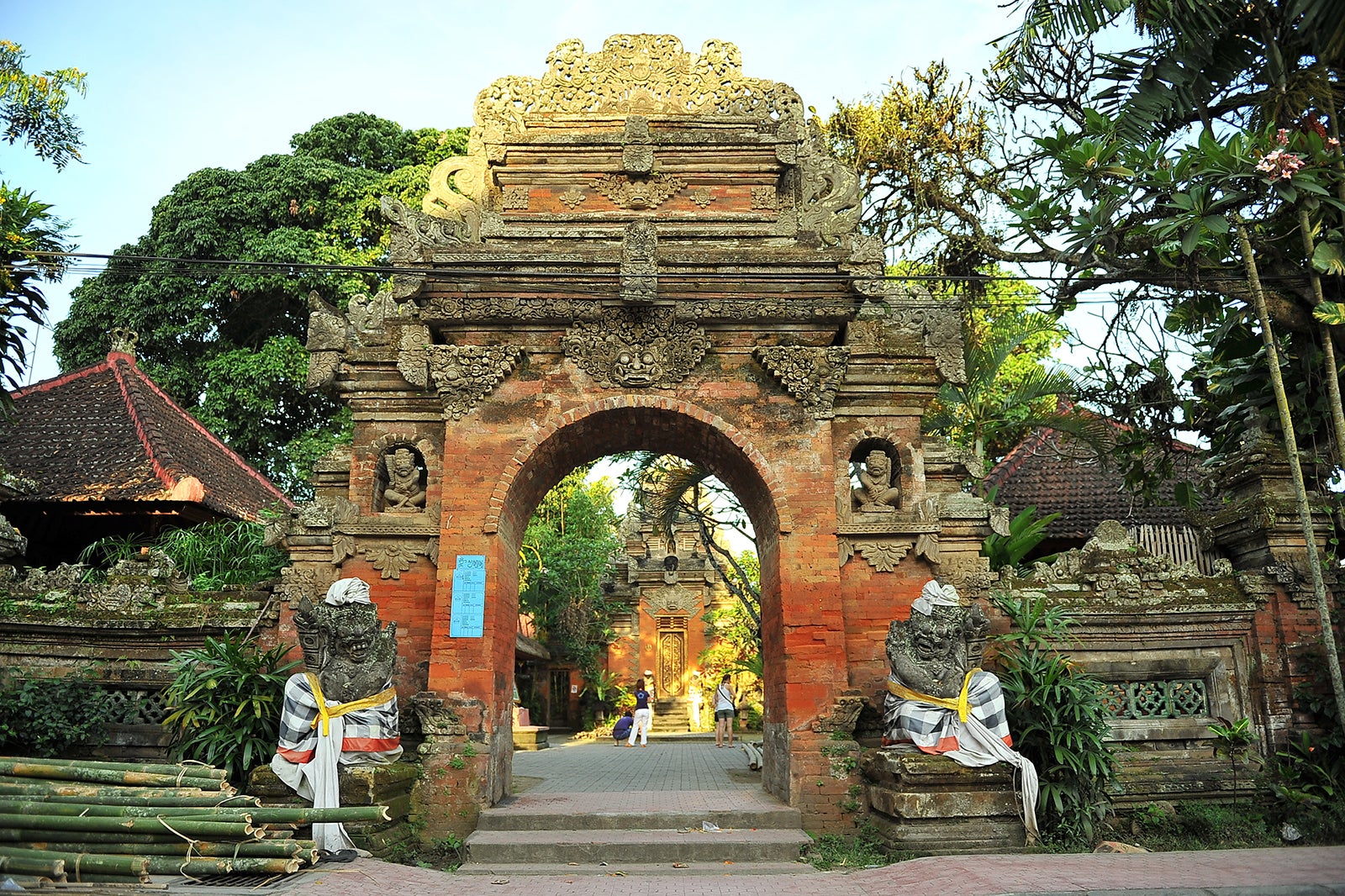 Ubud Royal Palace highlights
The Ubud Royal Palace is best known among lovers of Balinese arts as one of the main sites to view traditional dance performances. The performance stage has a backdrop of ornate angkul-angkul (traditional gate and guardian statues). Every evening, it hosts performances with gamelan percussive orchestras. Tickets to these performances are usually available in the afternoon.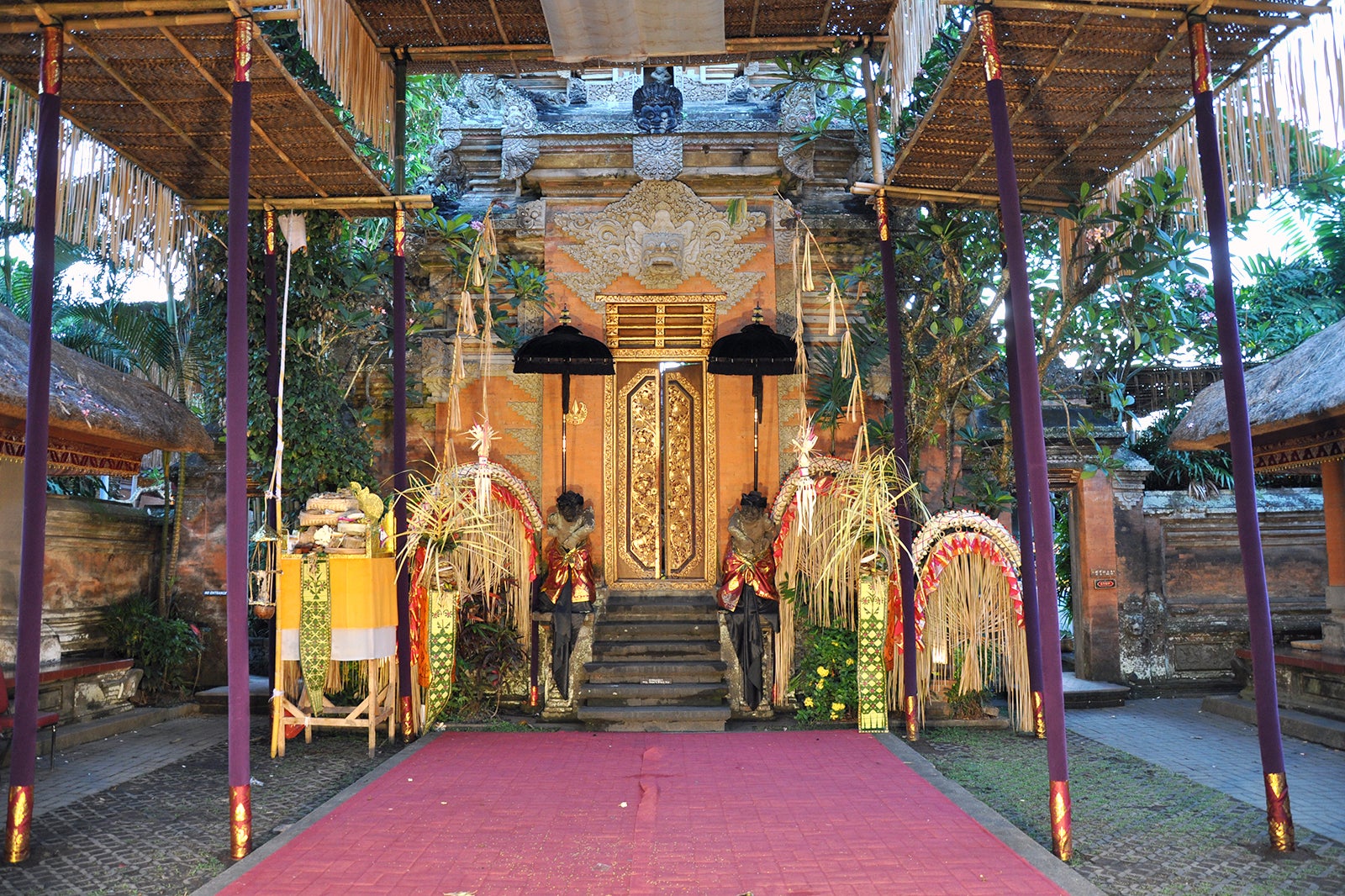 Ubud Royal Palace (Puri Saren Agung)
Location: Jalan Raya Ubud No.8, Ubud, Gianyar, Bali 80571, Indonesia
Open: Daily from 8am to 7pm
Back to top