4 Best Places to Go Flyboarding in Bali
Where to Ride Water Jetpacks in Bali
Flyboarding in Bali takes surfing to the next level by propelling you over the water surface – you can even ride, or 'fly' up to 10 metres high! The jet propulsion mechanism is similar to what you would find in a jet ski, but the jet nozzles are instead strapped to a pair of special boots, allowing you to manoeuvre in an upright standing position, as if levitating. First attempts can be challenging as good balance is key in flyboarding.
One of the best places to go flyboarding in Bali is Tanjung Benoa, Bali's water sports playground. There are plenty of water sports operators along the beach, so you can enjoy this extreme sports under the supervision of professionals. Rides usually go on for 15 minutes around the coastline. Some operators have waterproof radios inside your helmet, allowing you to listen to tips and guidance from the instructor onshore.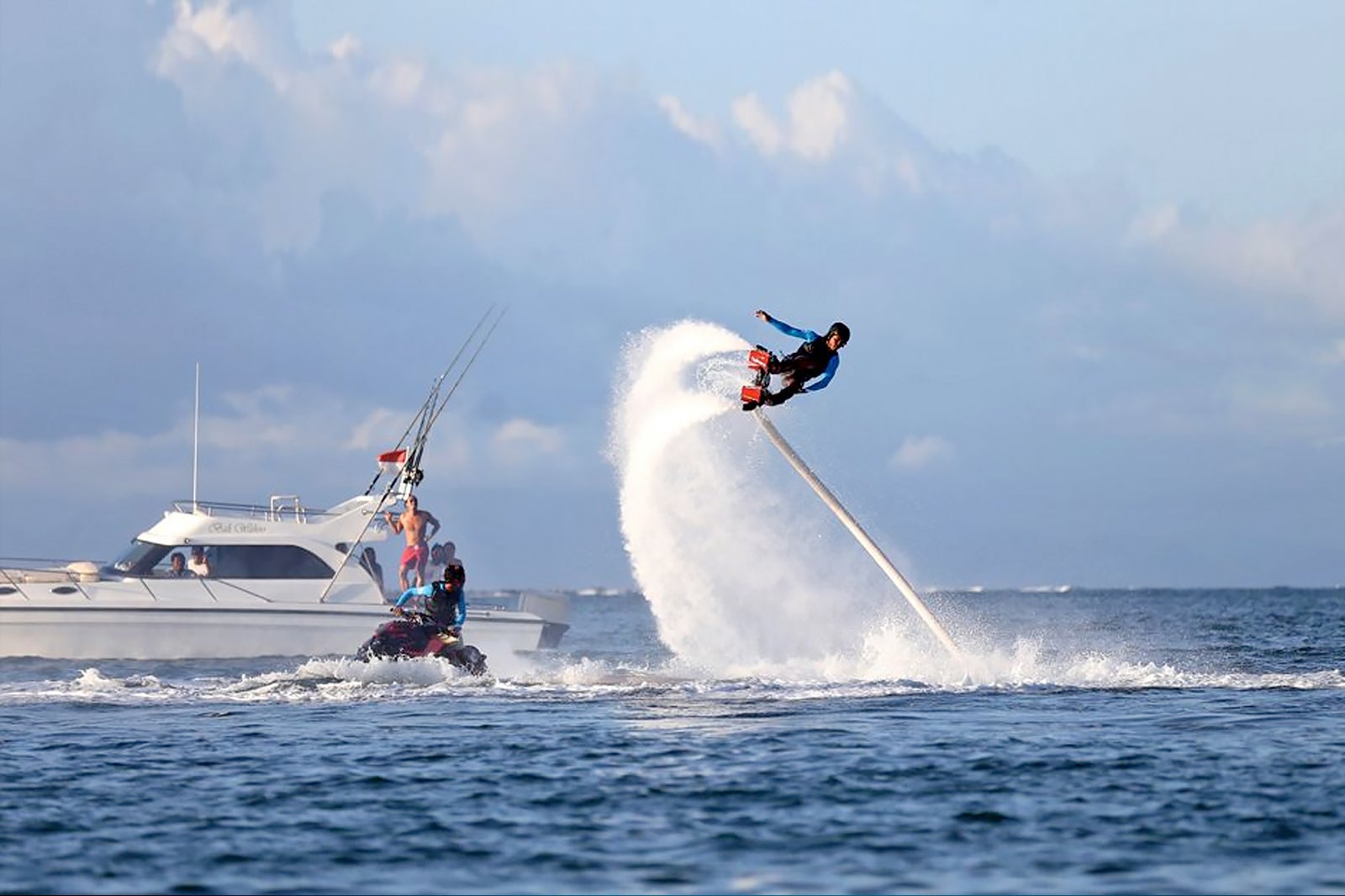 Benoa Flyboard offers a range of water sports activities, with emphasis on flyboarding. After a short briefing on the safety and control aspects and donning the jet boots, you're brought to the waves where you'll steadily surf the sky or even dive when you've built confidence and got a good dose of the thrills. For safety reasons, you'll need to check the weather conditions as they may need to reschedule your ride if the seas are too rough.
Location: Jalan Pratama No.99x, Benoa, Kuta Selatan, Badung, Bali 80361, Indonesia
Open: Daily from 9am to 4pm
Phone: +62 (0)361 771 384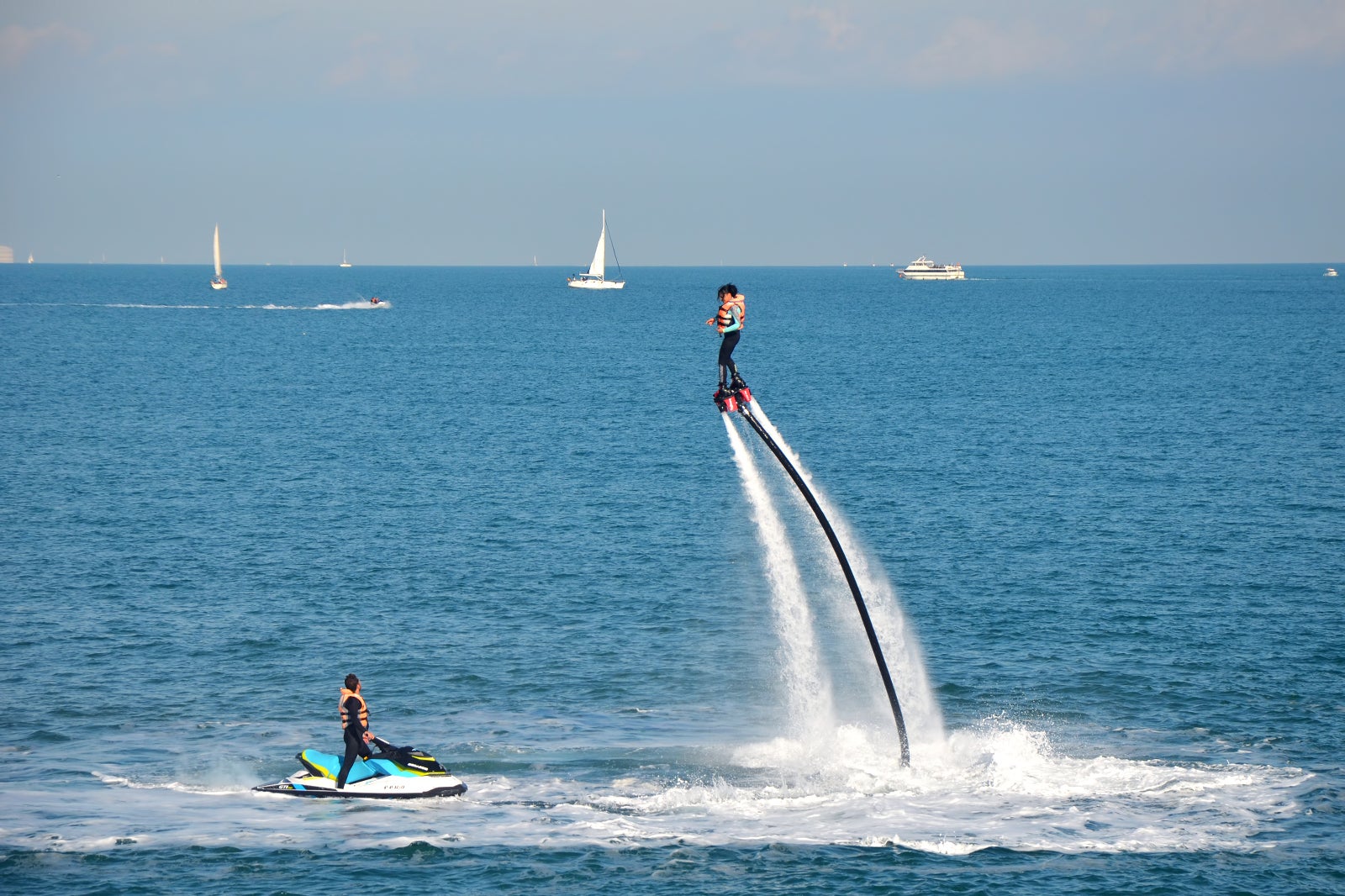 Flyboard Bali operates in 2 locations on the Tanjung Benoa coast: SMS Marine Adventures and Pandawa Marine Adventures. Using original Zapata boot-type flyboards, this company assures that riders who have experience in snowboarding and wakeboarding usually get the hang of flyboarding within their first 10 minutes.
Location: Jalan Pratama, Tanjung Benoa, Nusa Dua, Kota Denpasar, Bali 80361, Indonesia
Open: Daily from 9am to 5pm
Phone: +62 (0)812 3839 8409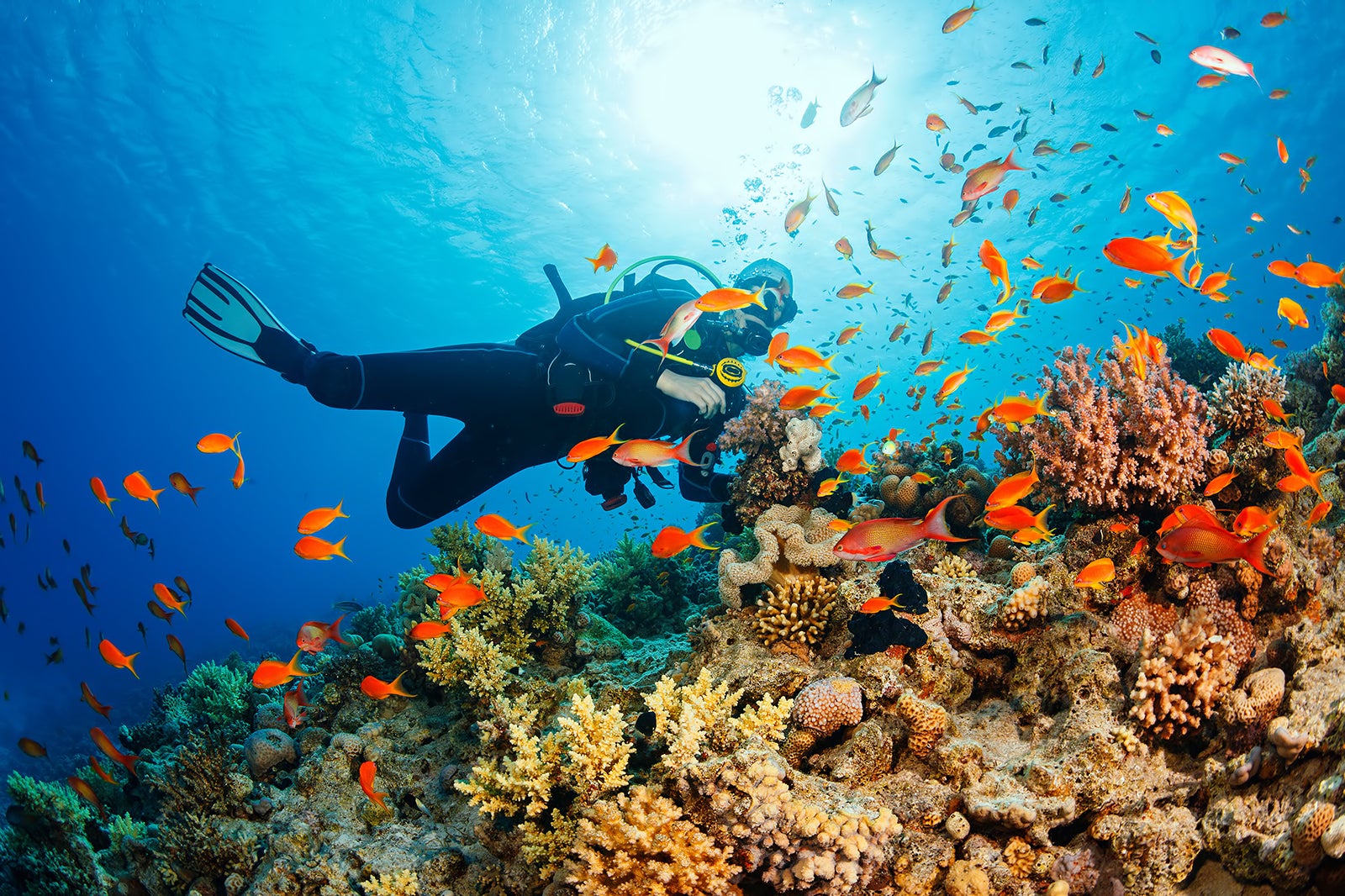 Bali Jetpacks and Water Sports
Bali Jetpacks and Water Sports is a long-established water sports operator in Tanjung Benoa. Its flyboarding course includes pre-flight preparations and introductions by a professional instructor, all the safety gear that you need, insurance coverage, and 20 minutes of flyboarding in Tanjung Benoa. You can also ask for available shuttle transfer services to and from your hotel. Bali Jetpacks and Water Sports also offers a wide range of activities, including boat charters to Nusa Penida, parasailing, scuba diving, and jet skiing.
Location: Jalan Pratama, Tanjung Benoa, Kuta Selatan, Badung, Bali 80361, Indonesia
Open: Monday from 10am to 3pm, Tuesday–Sunday from 9am to 3pm
Phone: +62 (0)812 3708 2710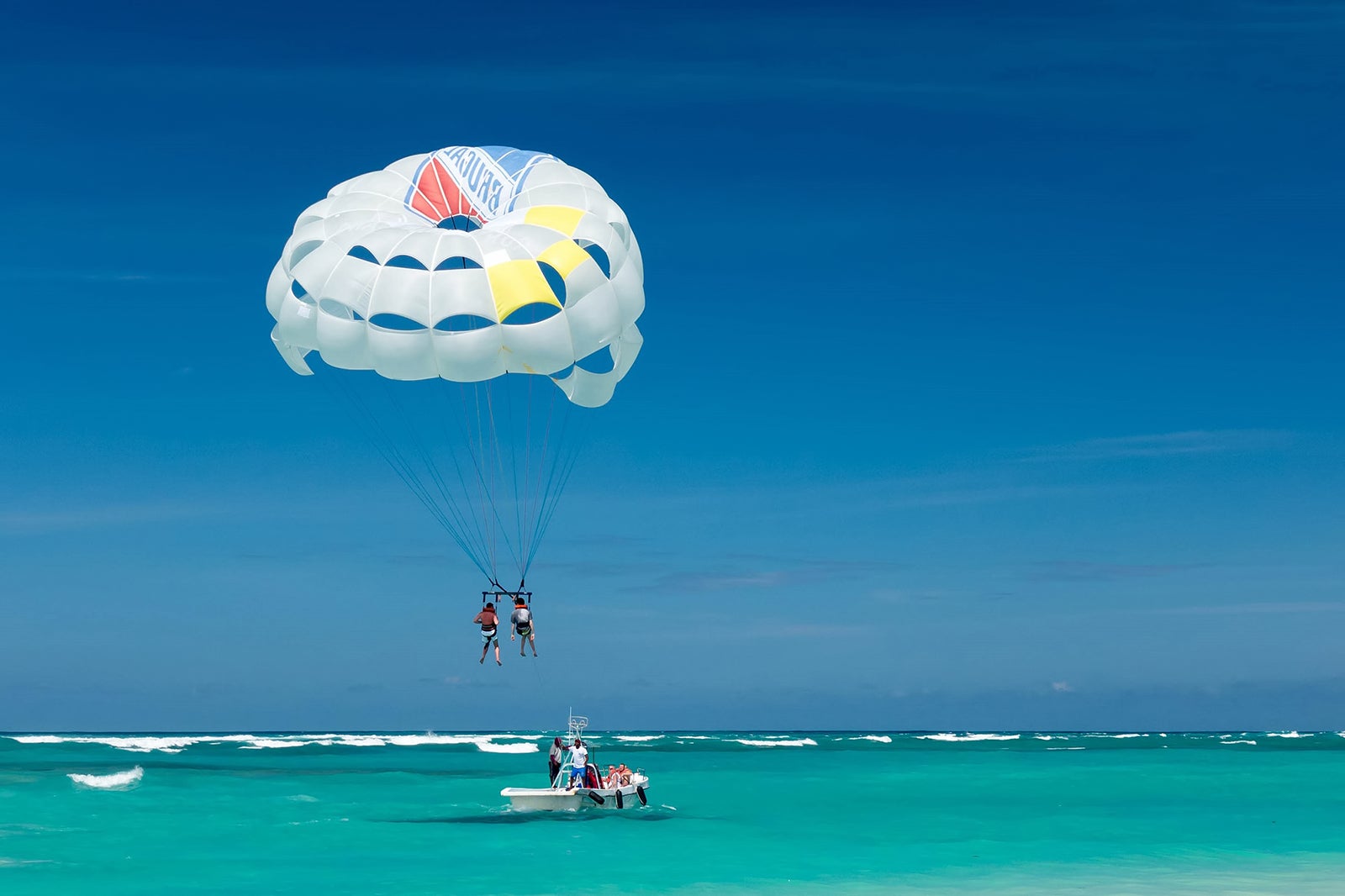 Bali Apollo Dive and Water Sports
Bali Apollo Dive & Water Sports offers a full range of marine water sport activities, from diving tours to parasailing and glass-bottom boat rides. Flyboarding is one of its most popular courses, where you can use their water jetpacks for about 20 minutes per session. Their instructors guide you for the first 5 minutes in the water, and the following 15 minutes is mostly you doing your own tricks.
Location: Jalan Pratama No.70, Benoa, Nusa Dua, Badung, Bali 80361, Indonesia
Open: Daily from 8am to 5pm
Phone: +62 (0)812 380 0147