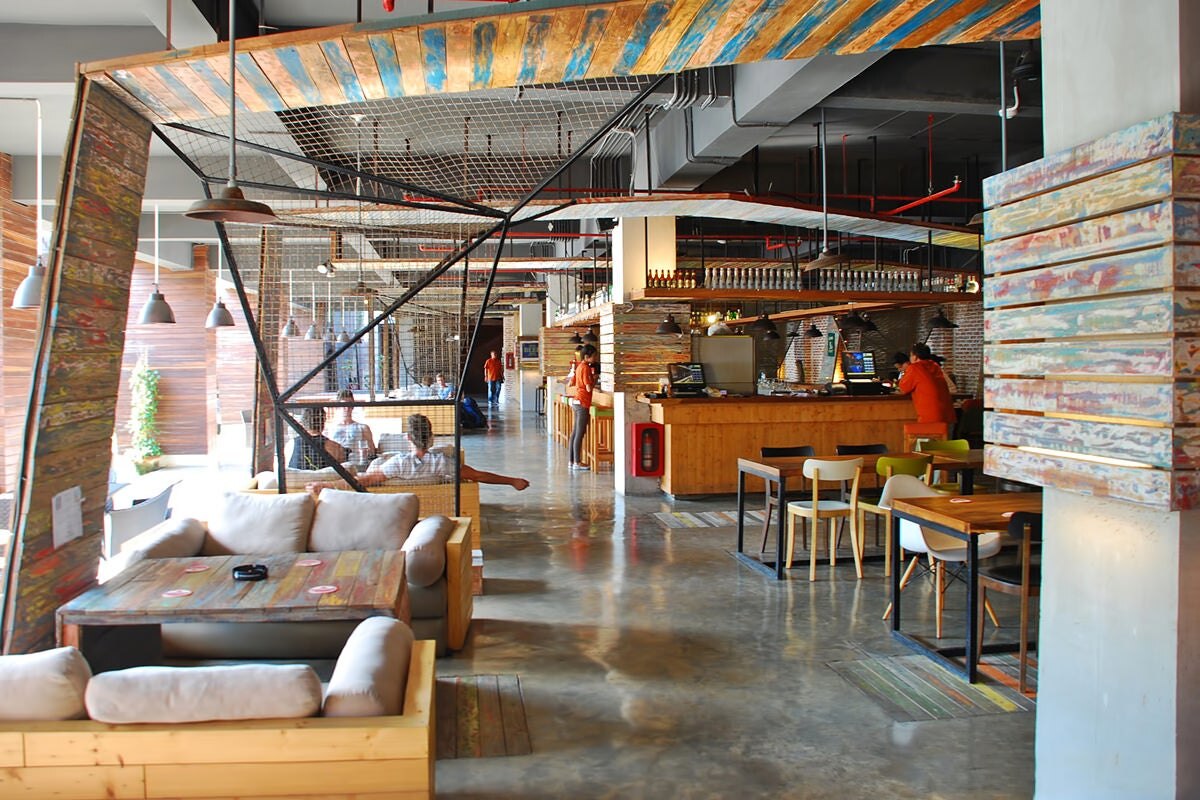 HQ Beach Club at Grand Inna Kuta Bali, also known as 'Headquarters', is a fun beachfront venue fit for holidaying families and friends who require a laidback hangout with a neat pool, beach view and access, and with reasonably priced food and drinks. The beach club is located directly on the Kuta coastline and is hard to miss. It's accessible from the art vendor-lined path, next to the Balawista lifeguard headquarters and the Kuta Beach Sea Turtle Conservation site.
Right off the beach footpath, there's a raised platform where you'll find the swimming pool of HQ Beach Club. This lap pool is sandwiched between 2 different restaurants serving Japanese and other regional specialities. HQ's main lounge hall situated just after the pool area features a bar surrounded by various seating options. All provide alfresco settings and are well shaded from the heat of the day.
HQ Beach Club Bali - one of the highlights of 18 Best Beach Clubs in Bali and 19 Best Nightlife Experiences in Kuta (Read all about Bali here)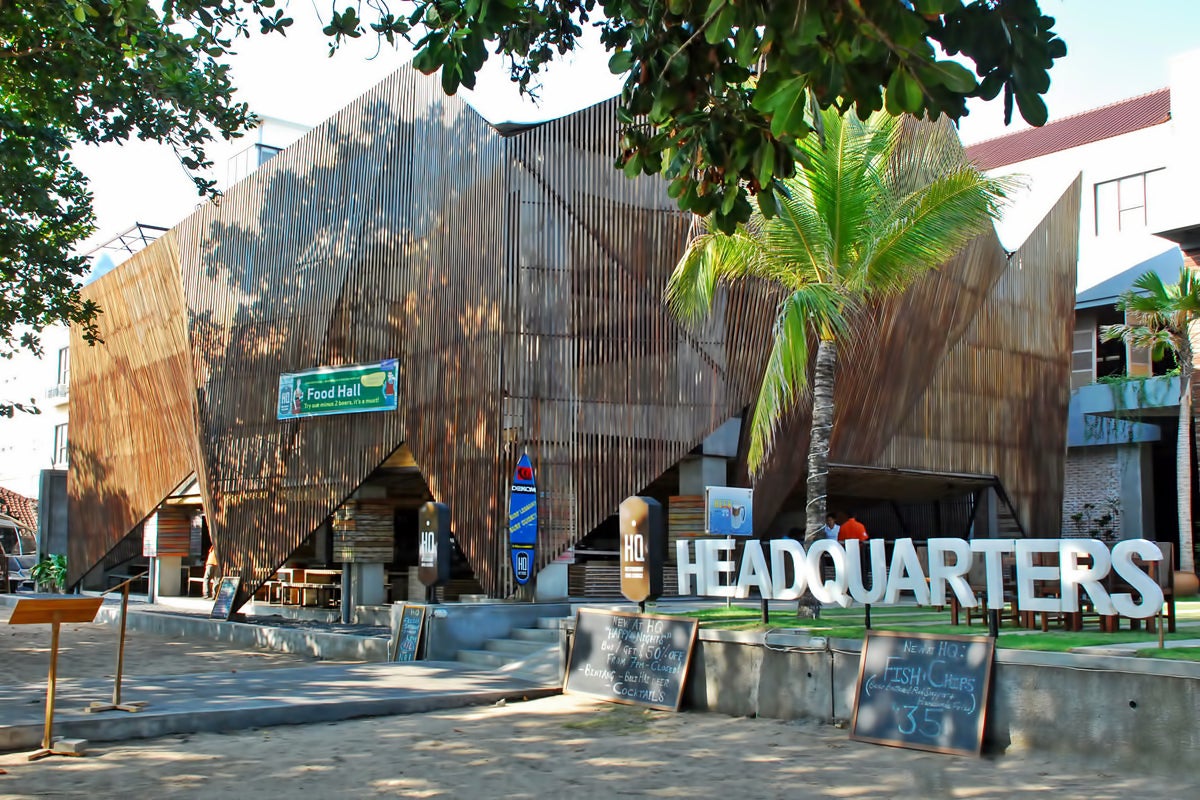 Come sunset time, Headquarter's special 'cocktails to match' range from mojitos to pina coladas. And the signature mixes include the must-try Kaka Tua, which the guys at HQ hilariously list on the menu as "A competition winner! Rum, vodka, apricot brandy, coconut cream, and…, and…" Well, the point is you actually have to try it to see (or rather, taste) it for yourself.
Bites at HQ Beach Club are light and simple. From a variety of salads and even the national dish of gado-gado listed under appetizers, the menu is evidently a mix of Asian and western.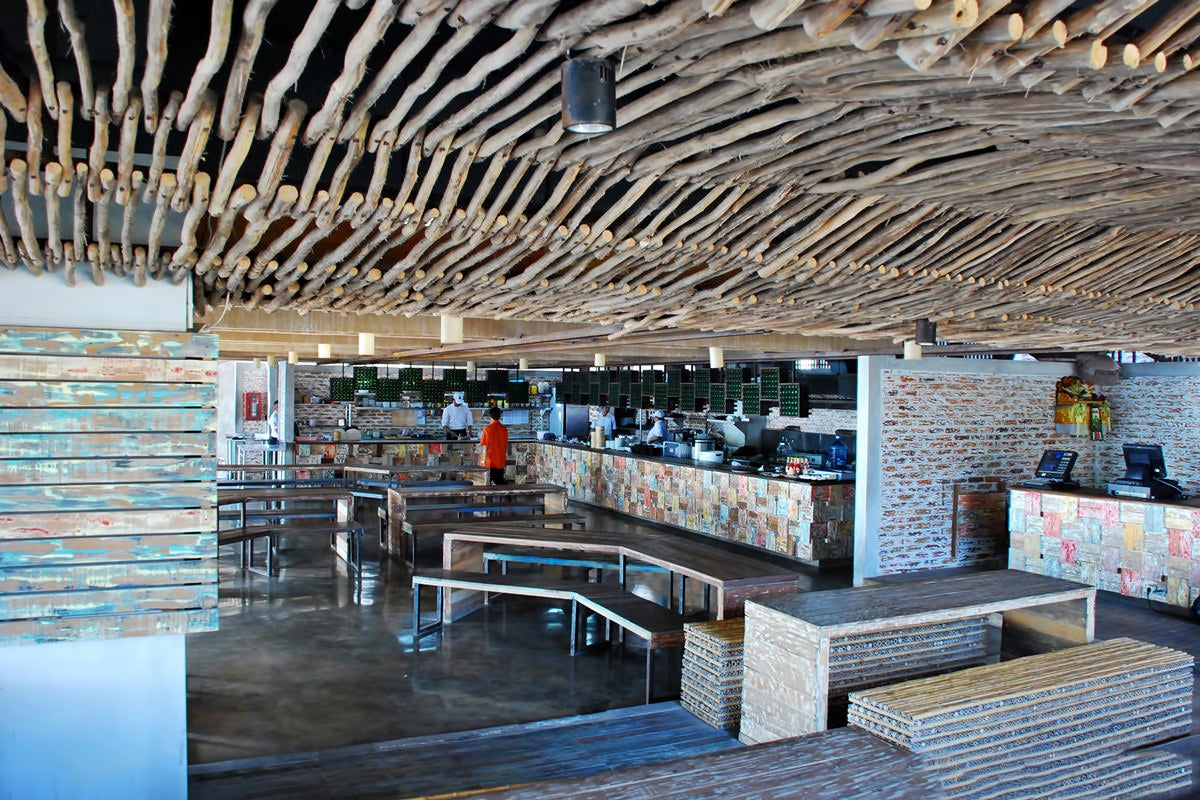 Soups comprise the Indonesian favourites of soto betawi and sop buntut, together with tom yum goong and Chinese clear soup. Kids will love the range of pasta dishes, along with family favourites including calamari, fried wontons, seafood tofu, and veggie or seafood spring rolls.
Mains include Indonesian favourites, from fried duck with traditional sambal matah dip to pan-fried red snapper and salmon teriyaki. For something quick and easy, you can always opt for some good old fish 'n chips.
The HQ Japanese dining menu comprises typical Japanese favourites of agedashi tofu, wakame salads, miso soups, and modern takes on sushi rolls. Japanese mains comprise teriyakis and Japanese fried rice.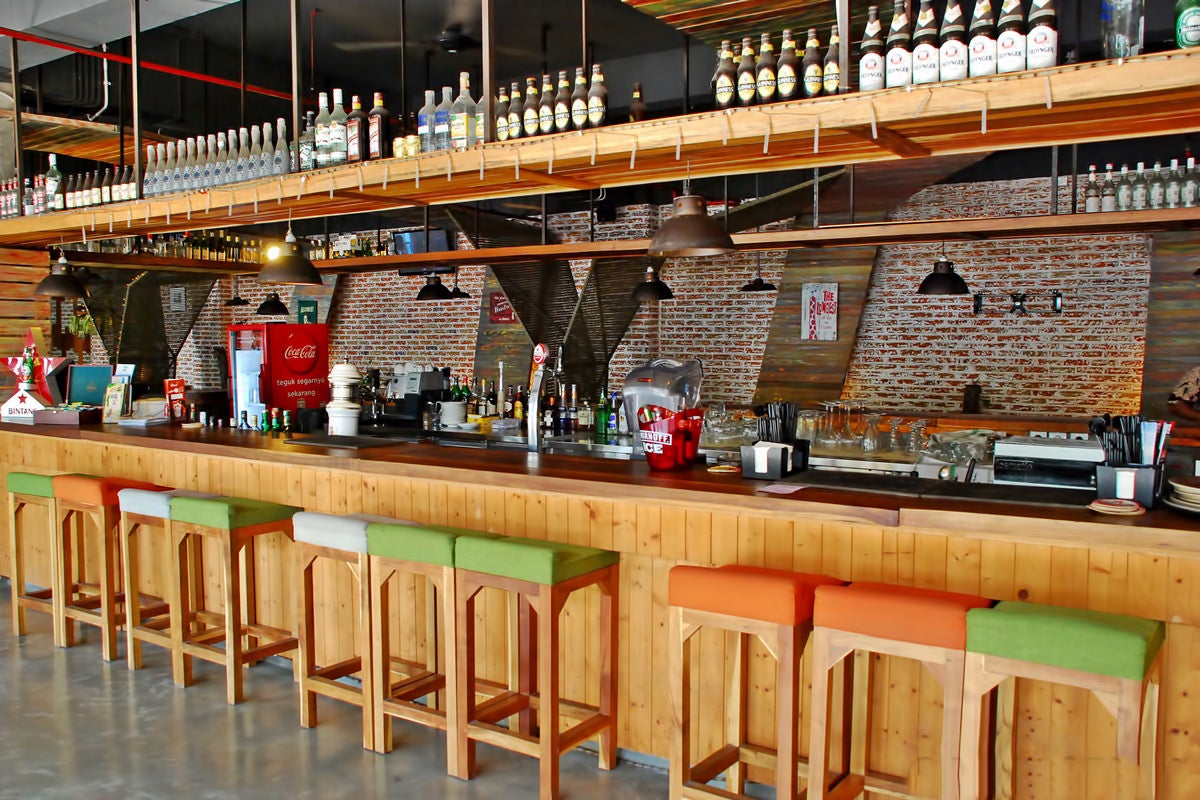 HQ Beach Club Bali
Location: Jalan Pantai Kuta No.1, Kuta, Badung, Bali 80361, Indonesia
Open: Daily from 10am to 9pm
Phone: +62 (0)361 8466822
Back to top