Fishing boat trips in Bali are a great way to have fun around the island's beautiful coasts, all while admiring the views of the island from a different perspective. Fishing tours and charters are provided by various marine adventure and water sports companies in Bali and are usually an available option complementing dive tours. The boat captain and crew take you out on a half-day cruise to wonderful locations, with fishing rods at the stern and lures and lines in tow.
The waters around Bali's coasts are teeming with big-game fish. The boat ride is often part of the thrill – all topped with your successful strike as you reel in your prized mahi-mahi, wahoo, barracuda, or even blue marlin!
Fishing Boat Trips in Bali - one of the highlights of 10 Adventurous Things to Do in Bali (Read all about Bali here)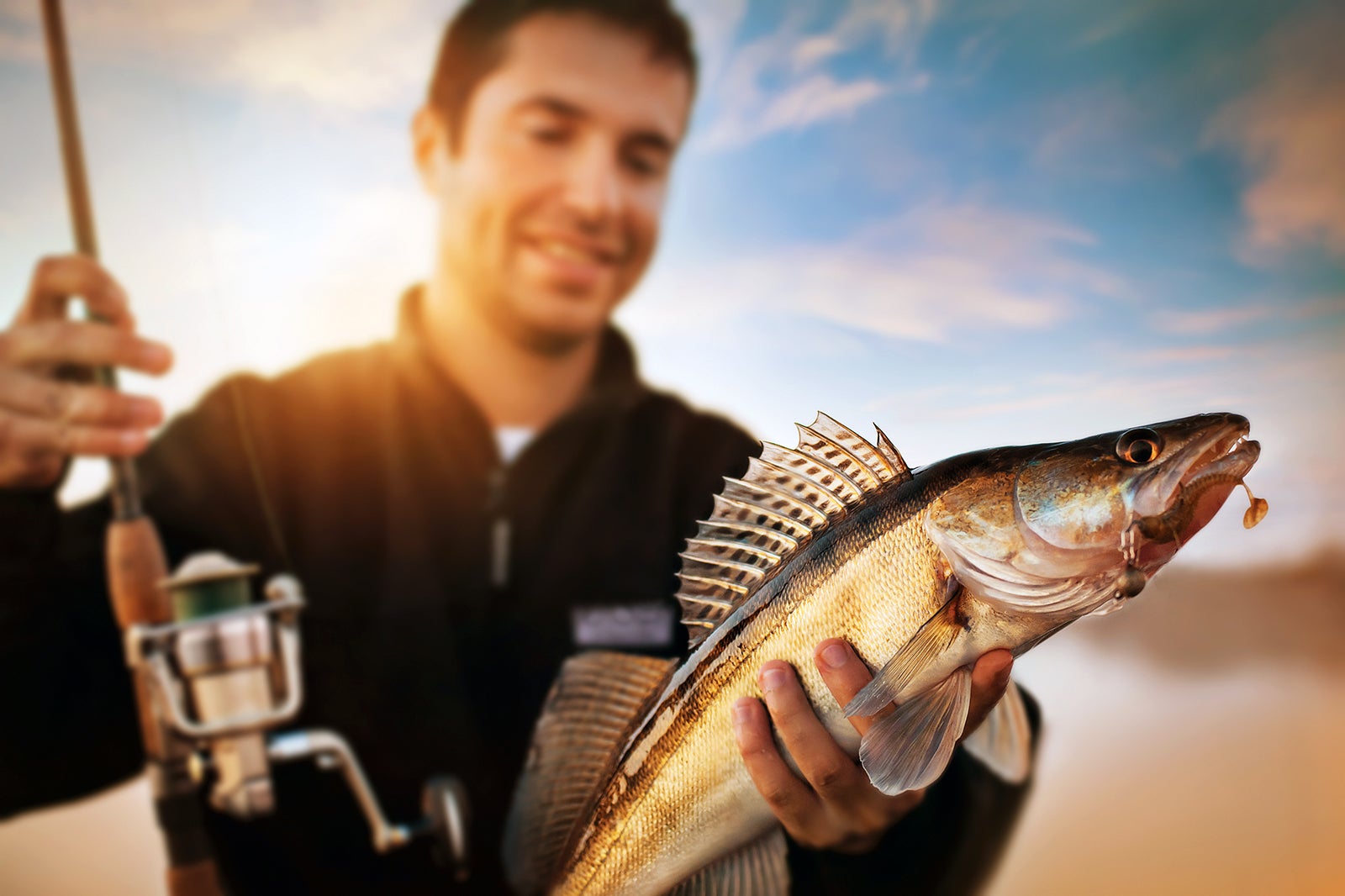 A typical day out on a fishing boat trip in Bali
Most marine adventure tour operators in Bali take their fishing boats down to the deep south-eastern waters off the island, where rich currents bring together most kinds of popular game fish. Trips start out mostly in the morning from your chosen operator's base – Tanjung Benoa being the most common point of departure.
Hotel pick-up transfers are usually included and, by the time you arrive at the dock, the crew will have already prepared your snacks and drinks, tackle and all the required fishing gear.
High hopes of catching a giant marlin might already be on your mind at this point. But boat fishing is just like any other kind of fishing. There's always a 50/50 chance of success. Some may spend a whole day without even a single tug on their line, while others may get a bountiful harvest in just an hour out at sea.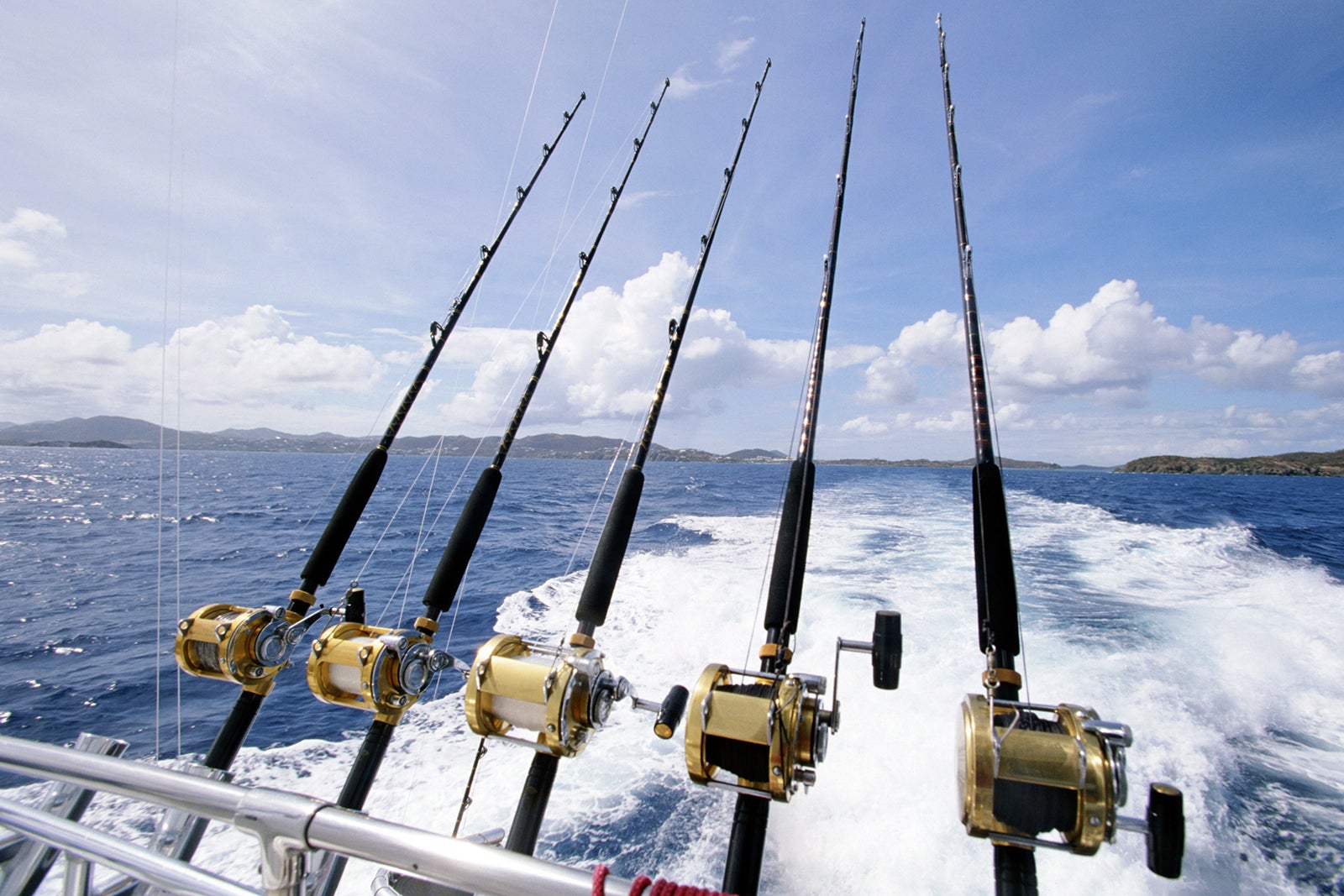 The thrills of fishing boat trips in Bali
A few minutes out, the crew will cast out 3 or 4 lines at the stern, while the captain steadily lowers the speed to a steady pull – this is a common technique in troll fishing. You'll then continue to observe the lines while having a go at handling the rods in between. Specially designed 'fly' lures are used, sometimes in variations to attract different kinds of game. Barracuda, for example, like to snatch silvery objects they think are shiny mackerel.
You'll reach the southernmost waters within half an hour. At times, the captain will opt for areas with many seagulls, which often hunt for small fish. Schooling small fish often means there's potentially big fish around. This waiting time is usually filled with interesting stories from the crew and casual chats about the technical sides of marine fishing. You'll gain insight on the special gear, lures, weights and the hooks and their intended catches.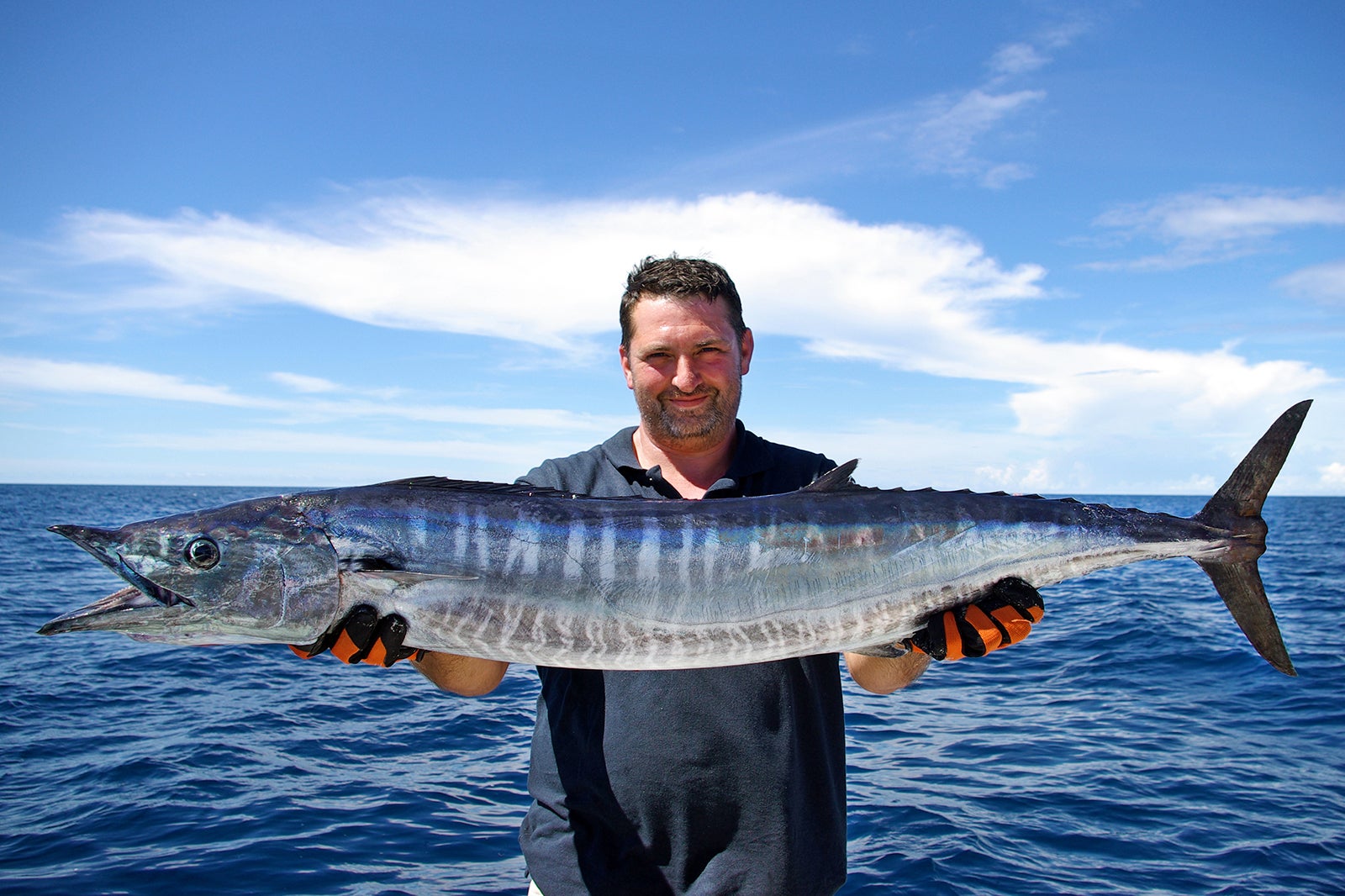 Your big catch
The whirring sound of the reel is when the real action starts. You'll need to have a firm grip of the rod, a steady hand reeling in the line and lowering and then reeling in more as your catch puts up a fight. After a few rounds, your catch will gleam near the surface, revealing its true form. Assisted by the crew, you're soon ready to strike a pose with your prize.
Check with your operator whether you intend your fishing trip to be a catch-and-release adventure or one that's intended for catching your lunch. Depending on the size of your prize, many operators can have your reward fixed up by their chef back at the base – fried or grilled, for all to share.
Best time to go boat fishing in Bali:
Mahi-mahi: April to November
Tuna: May to December
Wahoo: May to September
Trevally: all year round
Barracuda: all year round
What you should prepare:
Sunscreen
Sunglasses
Camera (preferably waterproof)
Hat with strap
Change of dry clothes
Determination to catch big fish!
Back to top