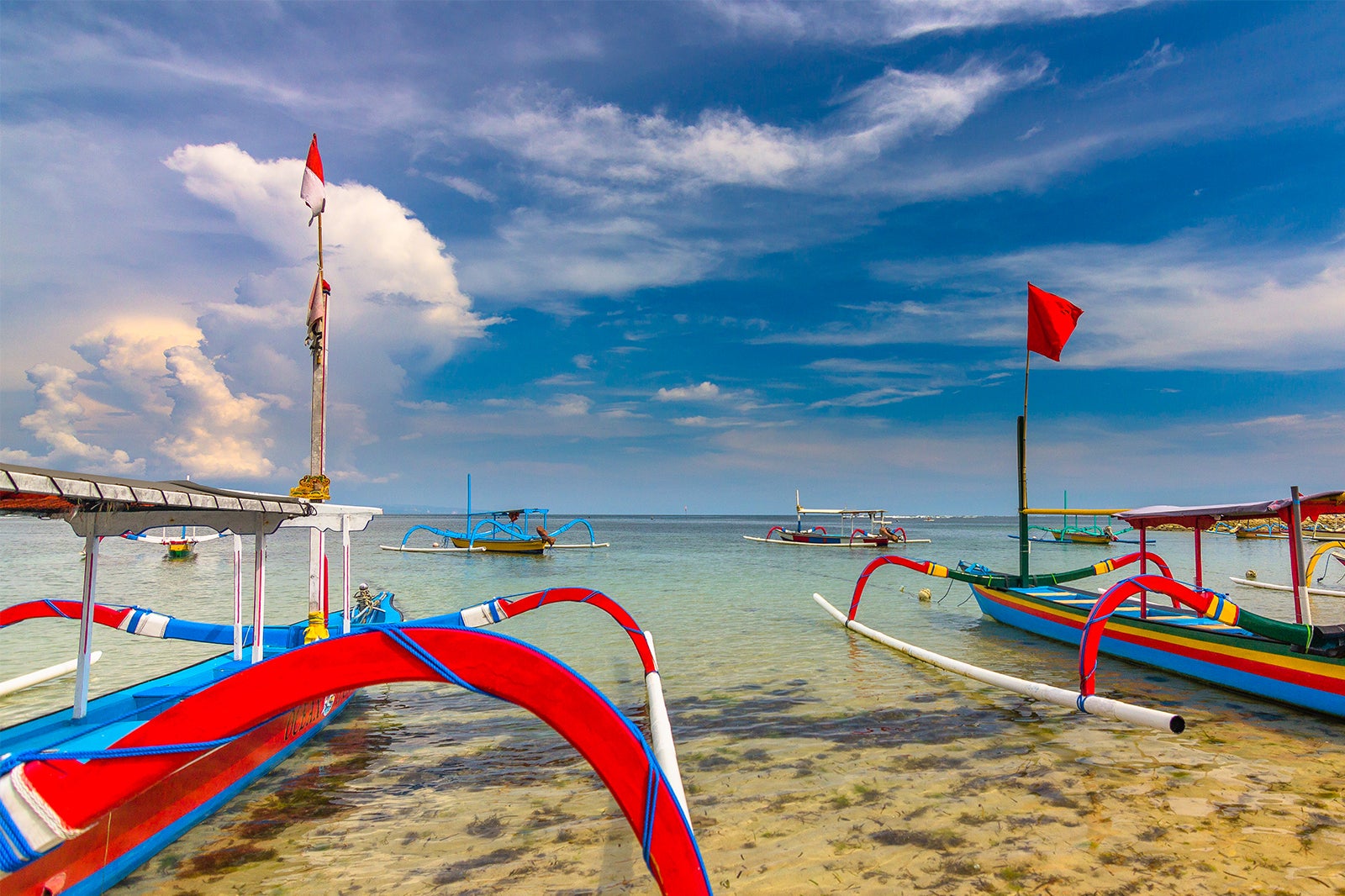 Sanur Village Festival
Celebration of Arts, Culture, Food and Mother Nature in Bali
Sanur Village Festival presents a week filled with numerous arts, cultural, food, water sports and environmental-awareness events on Bali's popular sunrise coast. Most of the festivities are focused in the Maisonette area of the legendary Inna Grand Bali Beach Hotel. Each year's festival slightly differs from the last, usually with new activities and exhibitions at various venues around the Sanur village.
The festival's regular agenda includes a bazaar and food festival, fashion shows, expos, tours, culinary challenges involving hotel chefs, yoga on the beach, a fun run and a variety of sporting activities, environmental awareness programs, an international kite festival and an exotic jukung festival.
Sanur Village Festival - one of the highlights of Bali Festivals and Events Calendar (Read all about Bali here)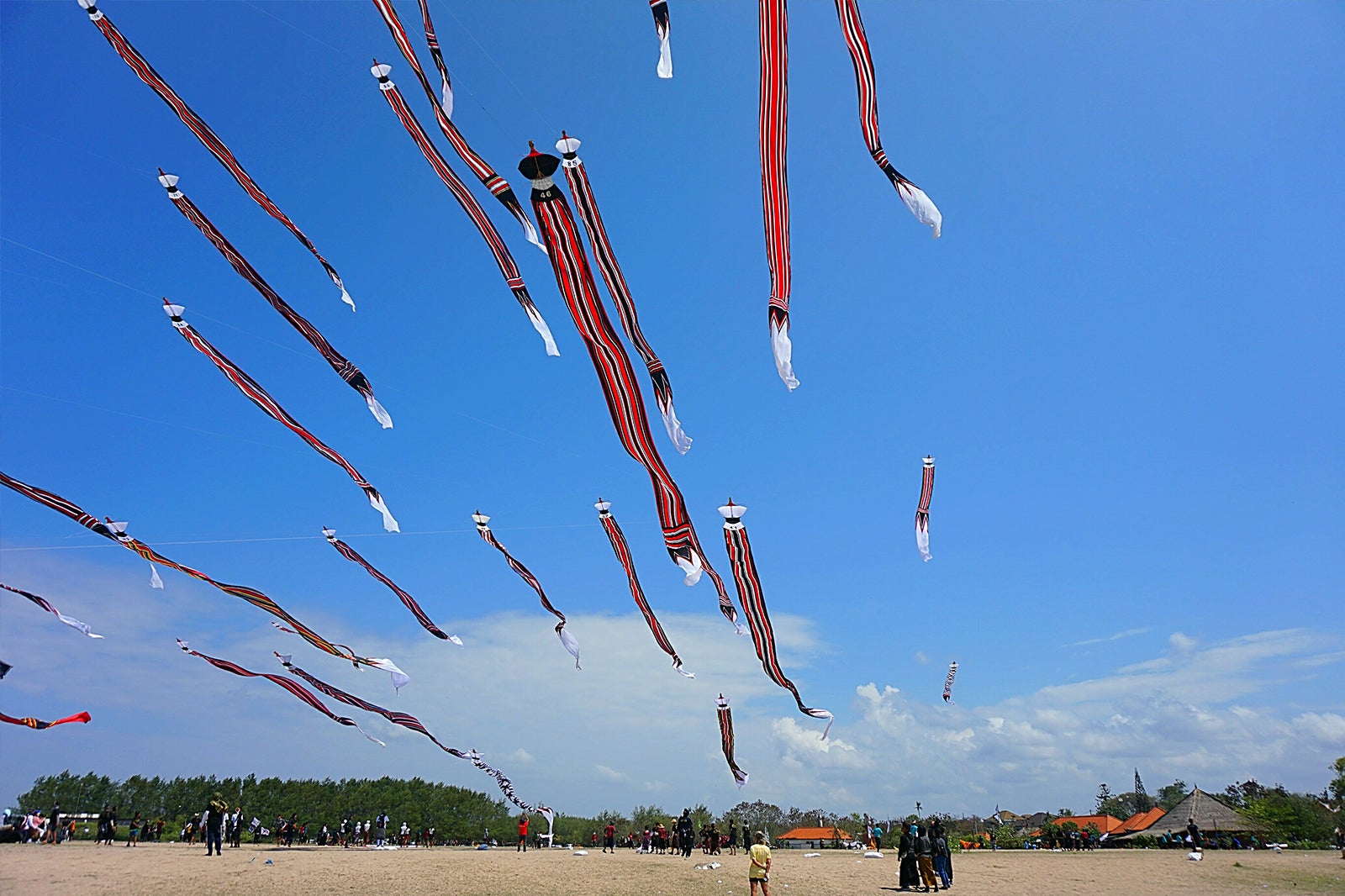 Sanur Village Festival sporting events
Some of the sporting events at Sanur Village Festival are highly anticipated events. The Sanur Run, for instance, takes place throughout Sanur's southern Mertasari Beach, with runners from Bali, Indonesia and around the globe. A surfing competition also often takes place as part of the festival at Segara Ayu Beach. You can also expect other unique sporting events like a fishing tournament around Sanur's calm waters.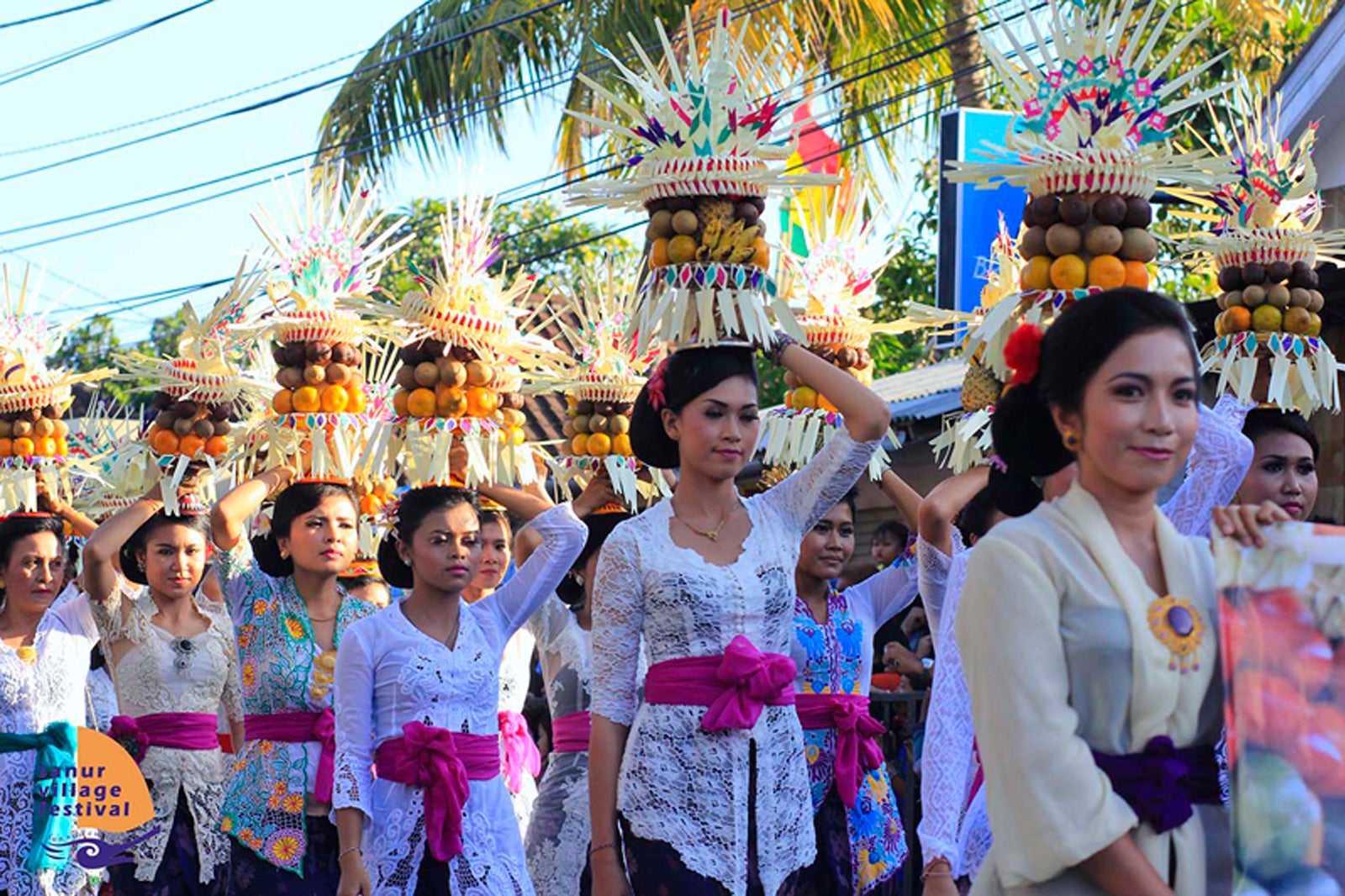 Side events at Sanur Village Festival
Foodies will have the opportunity to try out rare Balinese heritage cuisine through the festival's bazaar, with more traditional food stands than international – although representative Sanur restaurants will also feature a great range of signature pizzas and burgers. The Inna Grand Bali Beach's own restaurant and bar usually presents their best offerings at reasonable prices during the bazaar – 5-star international cuisine from the industry is available alongside traditional dishes that let you sample the rich flavours of the archipelago in one spot.
For the artistic minded, the Sanur Creative Expo presents an exhibition of arts and handicrafts as part of the festival, in support of the local tourism industry. An agricultural expo also promotes horticultural, farming and agricultural potentials to a wide audience. The Sanur Kite Festival at Mertasari Beach is also a mainstay event that will provide a spectacle in the skies over Sanur thanks to its array of giant traditional kites and other contemporary creations.
Sanur Village Festival
Location: Yayasan Pembangunan Sanur, Jalan Danau Buyan III No.2, Sanur, Denpasar, Bali 80227, Indonesia
Phone: +62 (0)361 286987
Back to top