Hotels in Caloundra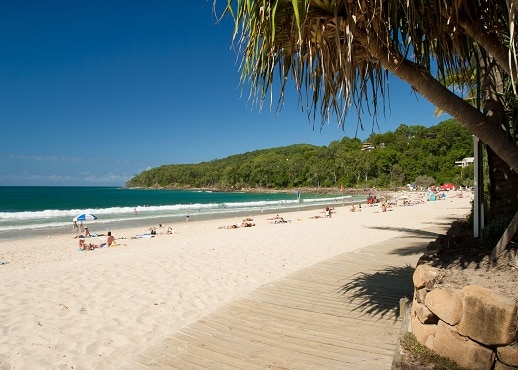 Search for a place to stay
Find out more about Caloundra
Where to stay in Caloundra
Exploring Caloundra
Among the handful of resort towns along Queensland's Sunshine Coast, Caloundra has done the best job of preserving its historic atmosphere and maintaining its laid-back vibe. It is completely deserving of the title Australia's Tidiest Town, with its pleasant seaside boardwalks and quaint downtown core. Caloundra is also a playground for visitors interested in water sports, golf, boating, and skydiving. With so many quality amenities and attractions, it's easy to see why Caloundra remains one of Australia's most popular holiday destinations.
Accommodations in Caloundra
There is a range of options for all travelers. The most popular accommodation in Caloundra is the The Waterford Prestige Apartments, which has been booked 5 times from our Hotels.com verified guests. Our guests also highly recommended Caloundra Waterfront Holiday Park in Caloundra as it has been reserved 5 times.
Sightseeing in Caloundra
Kings Beach is the main strip of sand in Caloundra. It is patrolled by lifeguards and features several family-friendly amenities such as a magical water fountain, a huge outdoor playground, and a gated saltwater swimming pool. Kings Beach is connected to other beaches like Bulcock and Moffat by a wonderful walking path that is part of the longer Caloundra Coastal Path.
One of Queensland's finest thoroughbred training and racing facilities is located just outside of Caloundra. The beautiful horse racing track at the Sunshine Coast Turf Club has a relaxed friendly atmosphere that encourages both experienced race punters and newbies to experience the thrill of thoroughbred horse racing. Bets can be placed for as little as a dollar or you can just watch the action on a sunny race day afternoon.
Transportation in Caloundra
Driving is definitely the most convenient way to reach Caloundra, with its excellent highway access from Brisbane to the south or from the rest of the Sunshine Coast to the north. Buses run frequently to Caloundra from Brisbane, stopping at the bus terminal at Kings Beach. Walking is the best way to move between the different beaches of Caloundra, thanks to its clean, safe boardwalk. A car will come in handy for trips around the area and along the coast.