The De Gooyer Windmill in Amsterdam is an impressive eight-sided wooden mill built upon a stone foundation and is the tallest wooden windmill in the Netherlands. Windmills are about as iconic a symbol as one can equate with this country, and this one has registered as a Dutch National Monument.
The site of the windmill has changed throughout its many years of existence, but it was moved for the final time in 1814 to its current location on the site of a demolished water mill. There were public baths at the base of the windmill until 1985 when they were converted into a brewhouse.
De Gooyer Windmill - one of the highlights of 10 Best Things to Do with Kids in Amsterdam (Read all about Amsterdam here)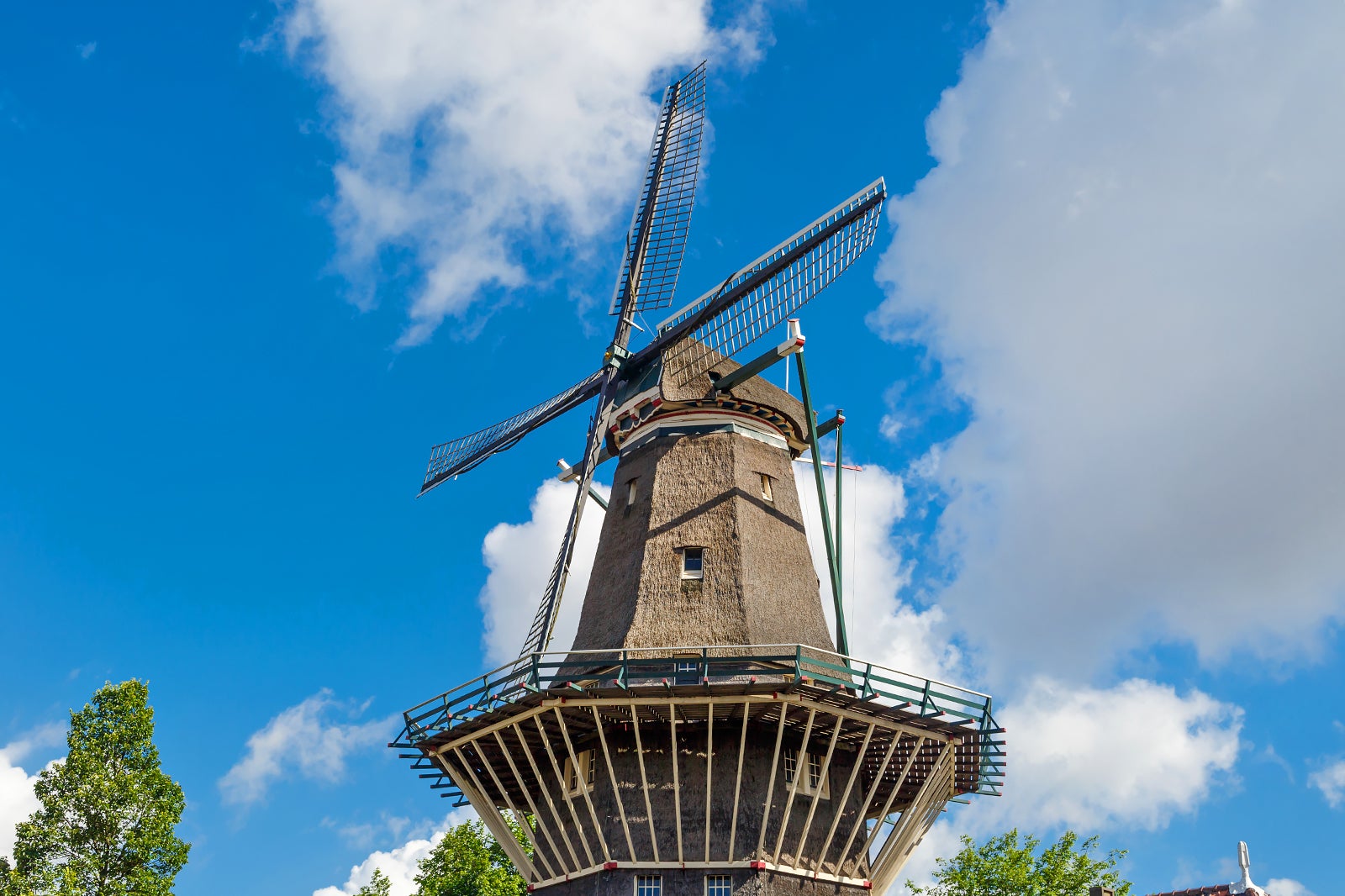 Highlights of De Gooyer Windmill
The De Gooyer Windmill was constructed in the 16th century, and the name dates back to when it was owned by two brothers, Claes and Jan Willemsz, in 1609. It is also known as "Funenmolen," or "The Mill on the Funen."
The windmill is the last of 26 windmills that sat upon the bastions of Amsterdam's 17th-century walls. The De Gooyer Windmill's blades are still operational, but the mill is no longer functioning. When the sails were damaged in a storm in 1972, original Dutch-designed blades were used to replace them a few years later.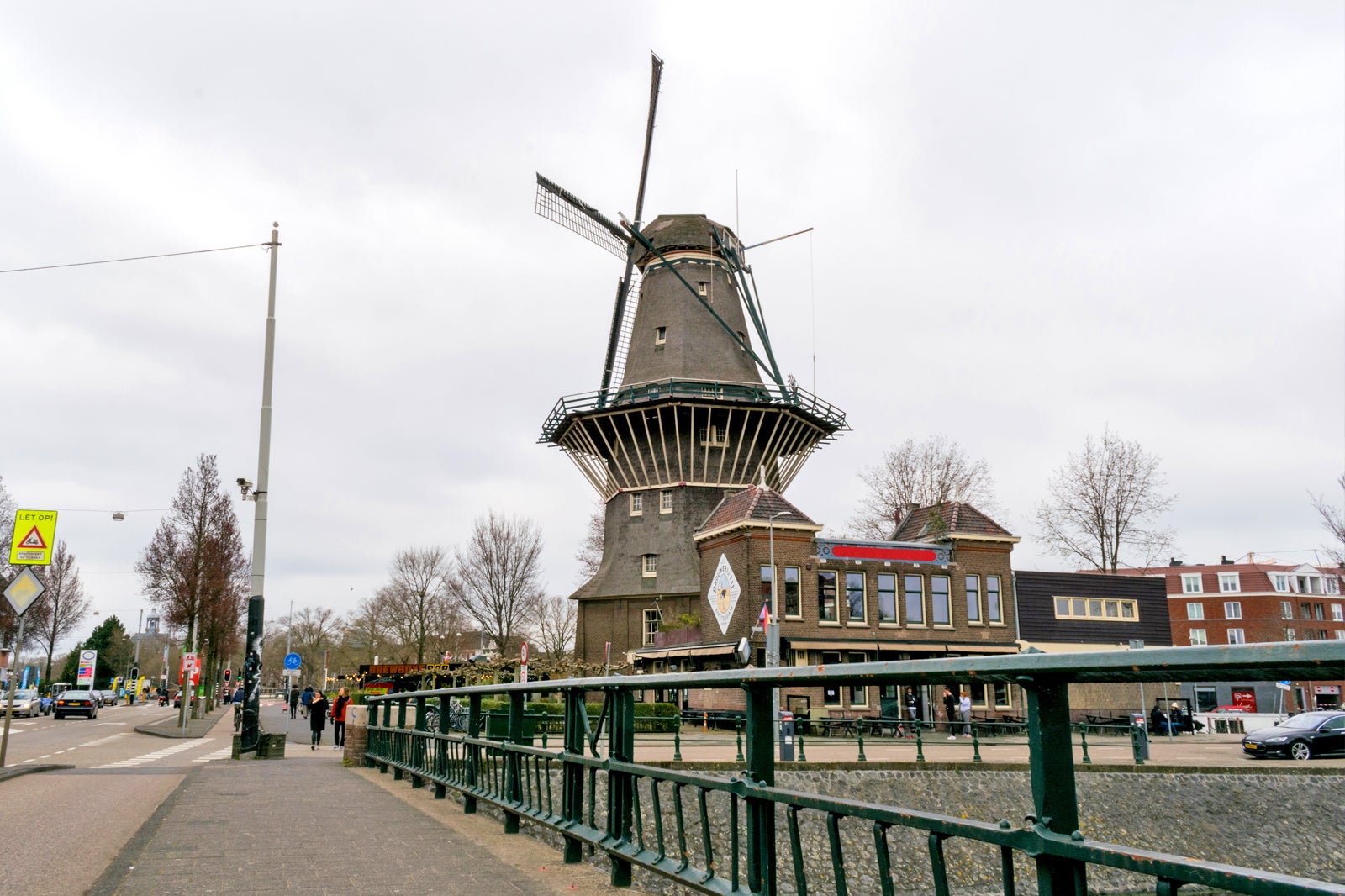 Convenient Matters to Know About Visiting De Gooyer Windmill
The De Gooyer Windmill was purchased by the city of Amsterdam in 1928 and was fully restored. It holds a very dear spot in the hearts of the locals, and it still functioned as a grain mill as late as during World War II, when it was used to grind flour when the city was without power.
Still owned by the city, the De Gooyer Windmill is closed to the public, but it is still a good place to explore and take pictures. The Brouwerij 't IJ pub is Amsterdam's leading microbrewery and has a tasting room and a terrace.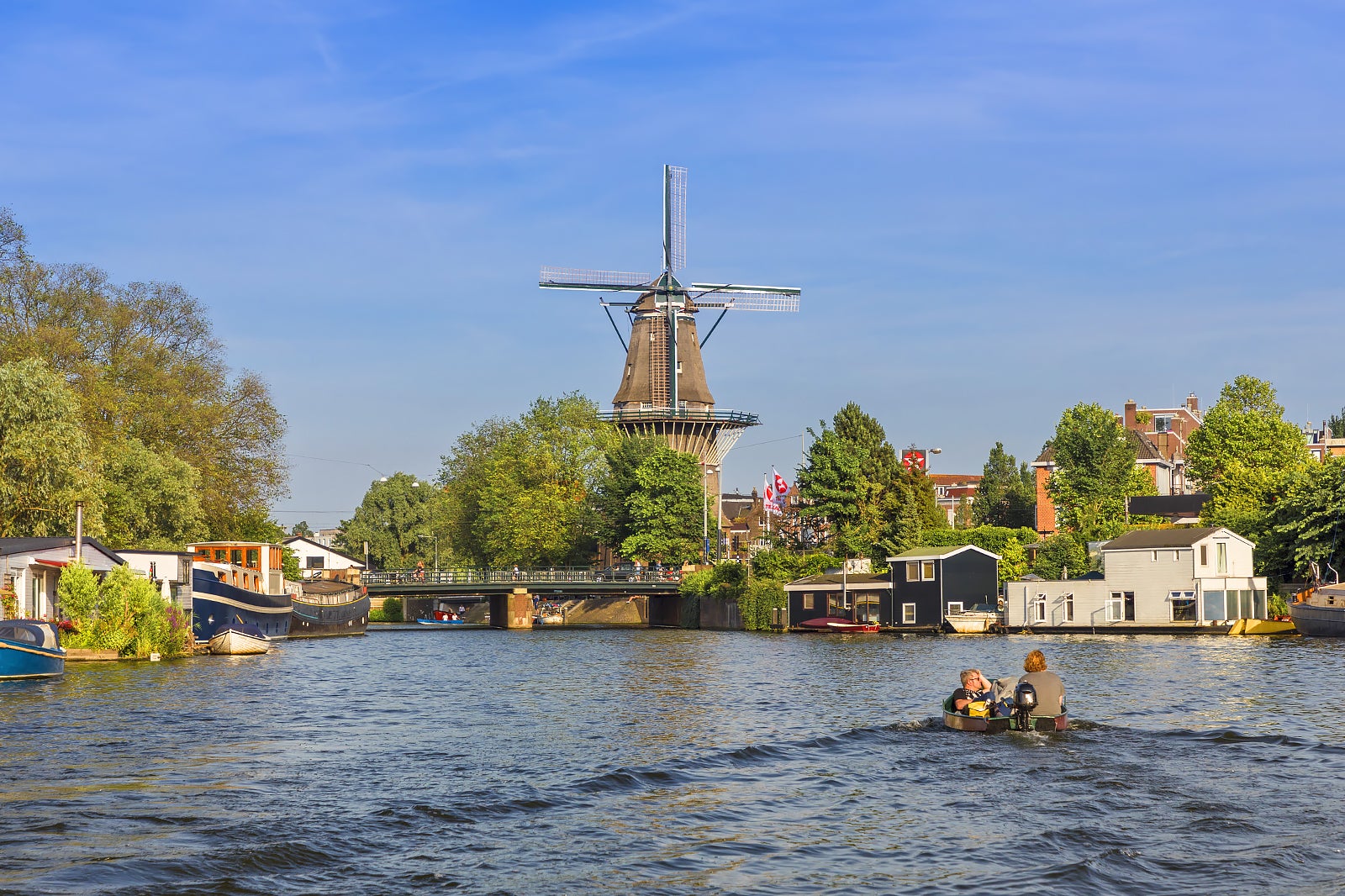 De Gooyer Windmill
Location: Funenkade 5, 1018 AL Amsterdam, Netherlands
Open: Daily from 2 pm to 8 pm
Phone: +31 20 624 1111
Back to top