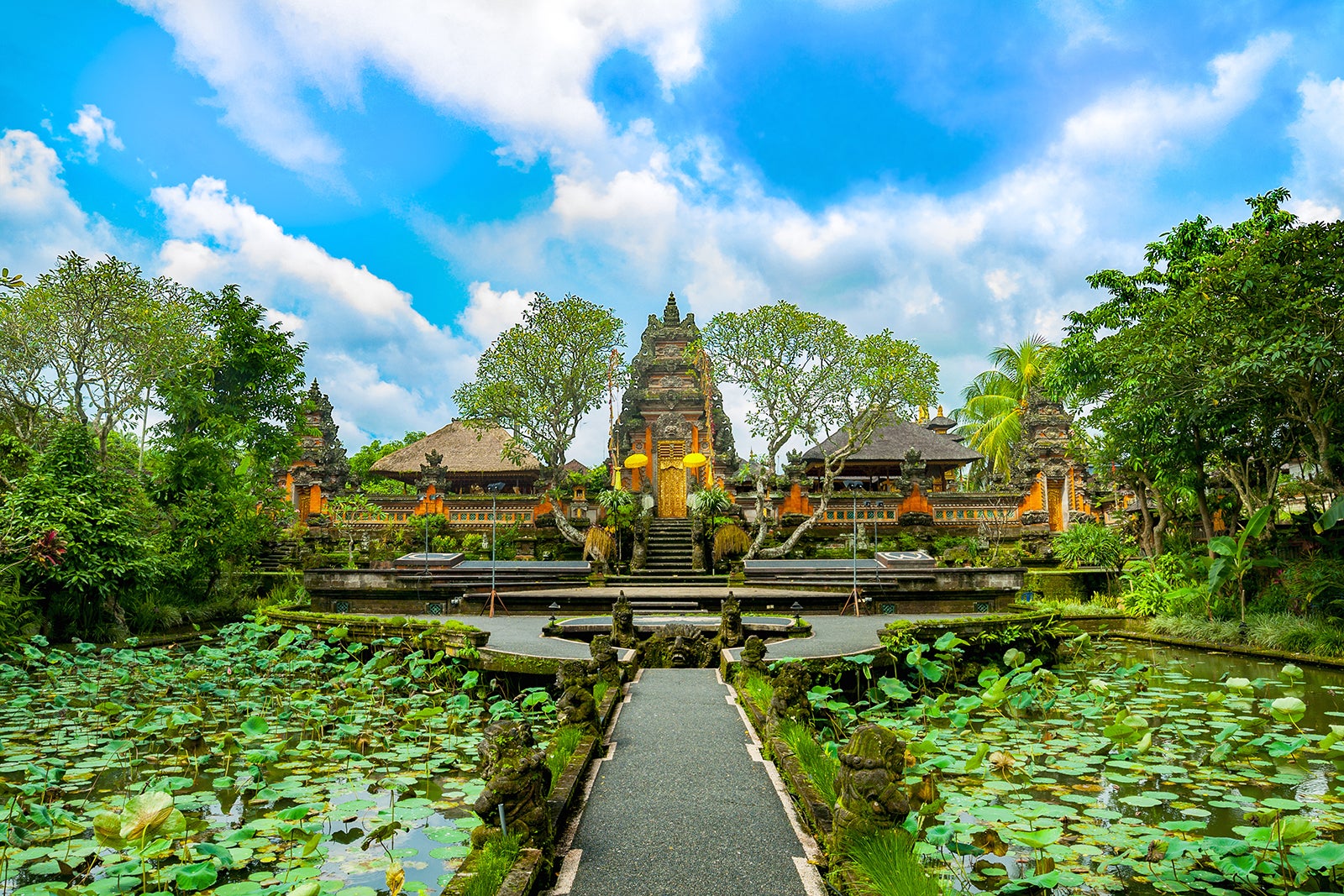 Pura Taman Saraswati, or Taman Saraswati Temple, is a beautiful water temple in central Ubud, accessible from the Jalan Kajeng side street that's right off the main road of Jalan Raya Ubud. The temple is a great highlight on your walks through Ubud town. It features classical Balinese temple architecture and a beautiful foyer with ponds filled with blooming pink lotuses.
Taman Saraswati Temple in Bali - one of the highlights of 5 Must-See Temples in Ubud and 26 Must-See Temples in Bali (Read all about Bali here)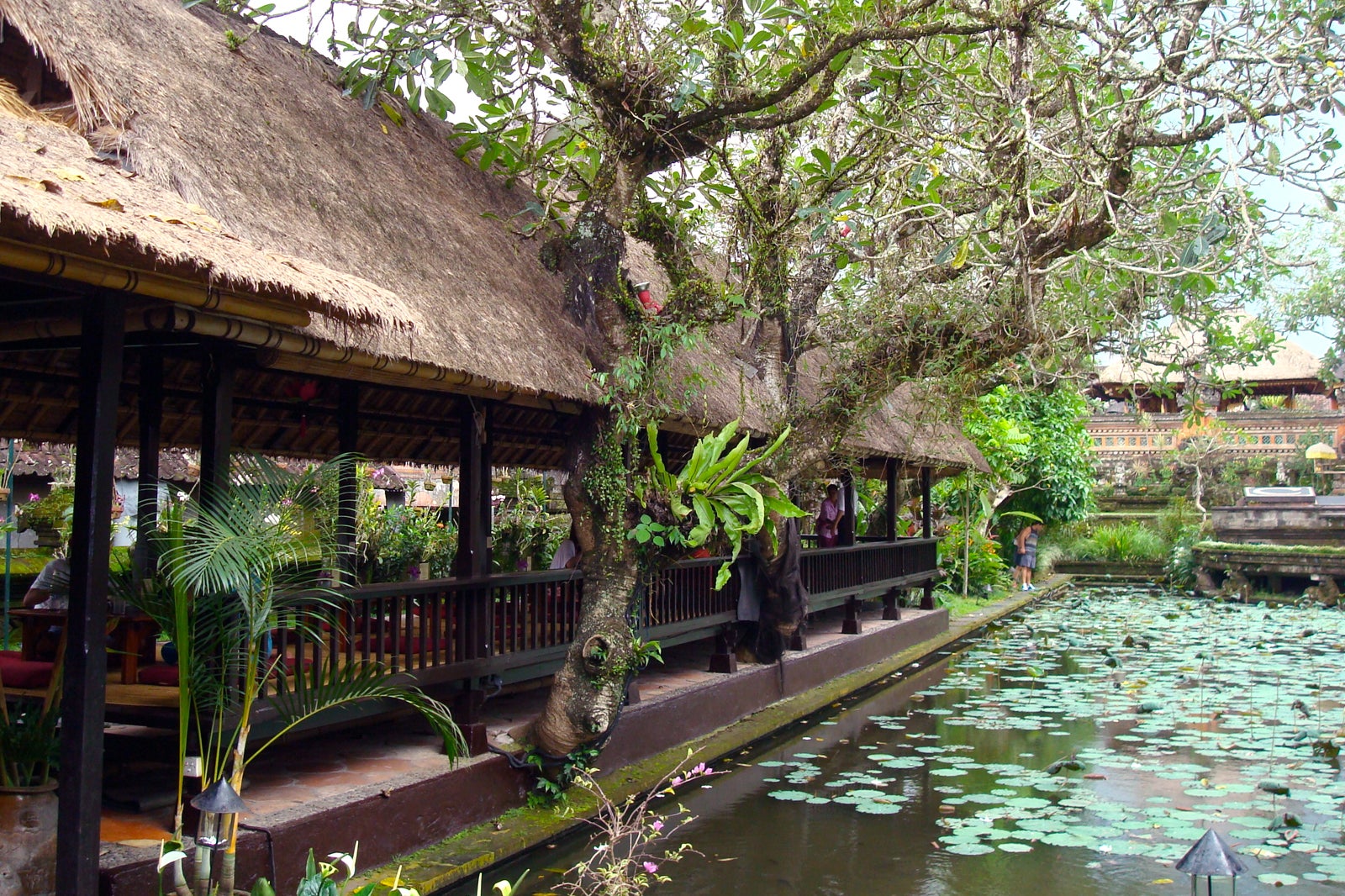 Entry into Taman Saraswati is free but, as with any temple visit in Bali, a sash and sarong around the waist are required. You can also drop into Café Lotus for a minimum dinner cover charge, which will get you the best view over the lotuses and to the temple's open stage. Traditional dance performances are regularly held here in the evenings.
You can enter the temple from behind the amphitheatre at any time of the day. Admire the calming atmosphere, architectural features and sandstone bas reliefs that honour the Hindu goddess of knowledge and arts, Saraswati, for which it's named after.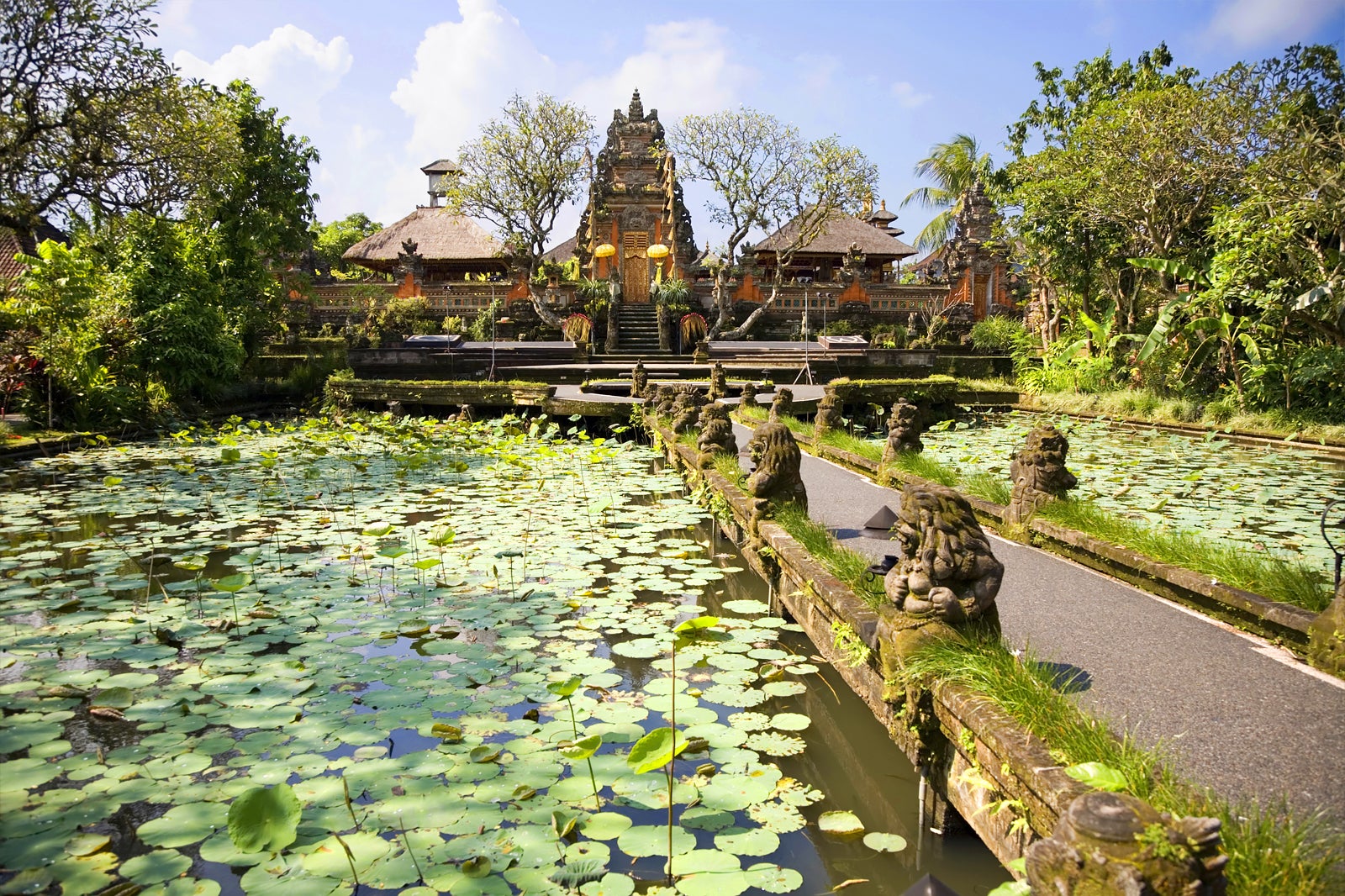 Taman Saraswati Temple in Bali
Location: Jalan Kajeng, Ubud, Gianyar, Bali 80571, Indonesia
Back to top