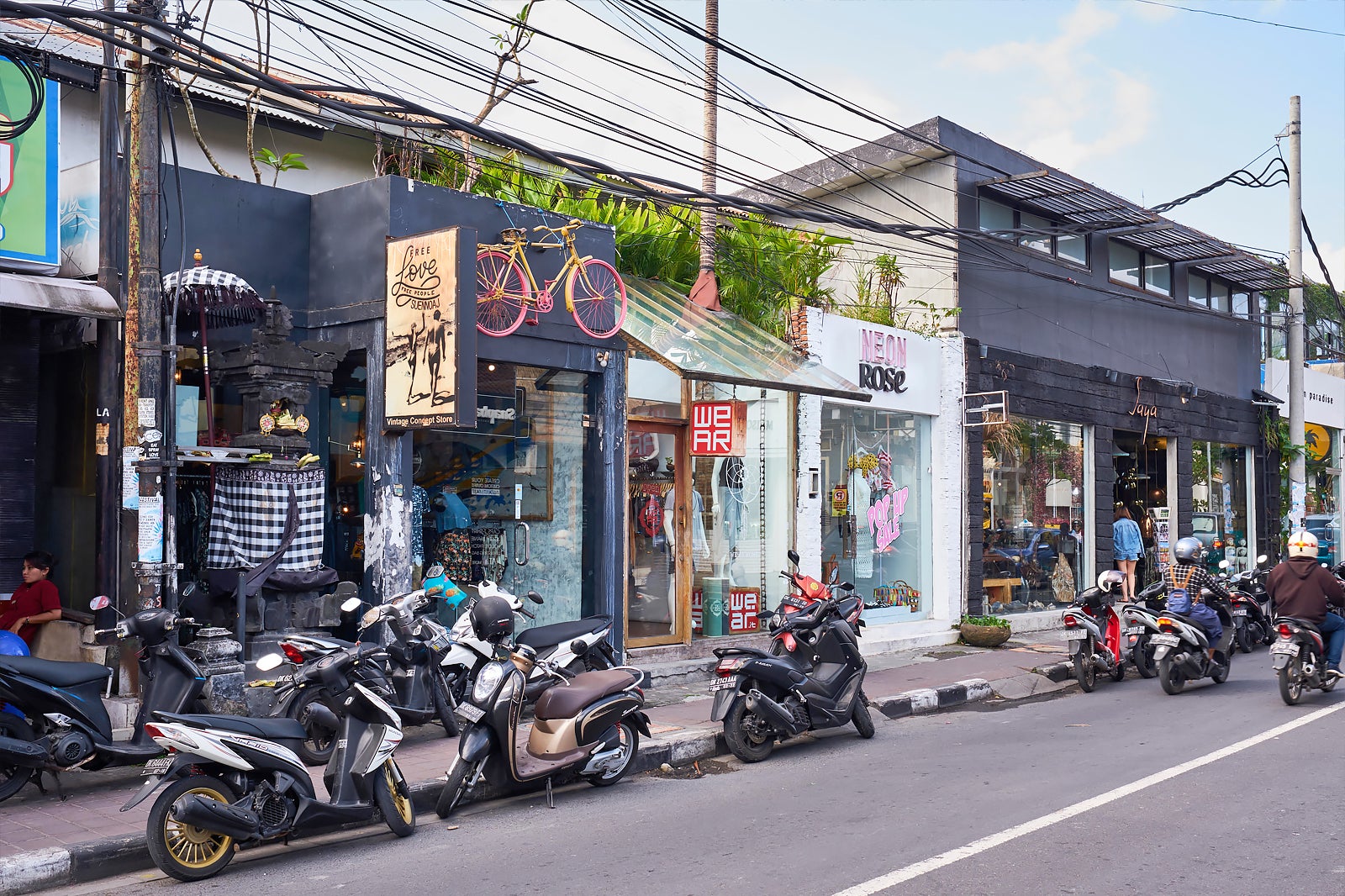 Jalan Raya Seminyak is the main walking street of the Seminyak resort area in Bali. The 1.8-km-long street offers an eclectic mix of local and international fashion boutiques, galleries and art shops alongside cafés, bars and restaurants.
Jalan Raya Seminyak is mostly about shopping and dining – there's not much sightseeing along its length, apart from small village temples and adjoining community halls. Seminyak Beach is about 1.5 km west of the shopping street, which you can get to via Jalan Camplung Tanduk (or Jalan Dhyana Pura), branching west midway along Jalan Raya Seminyak
You can start your shopping walks in Seminyak, from where Legian's main street ends, and head towards where Kerobokan's starts.
Jalan Raya Seminyak in Bali - one of the highlights of 10 Best Shopping Streets in Bali (Read all about Bali here)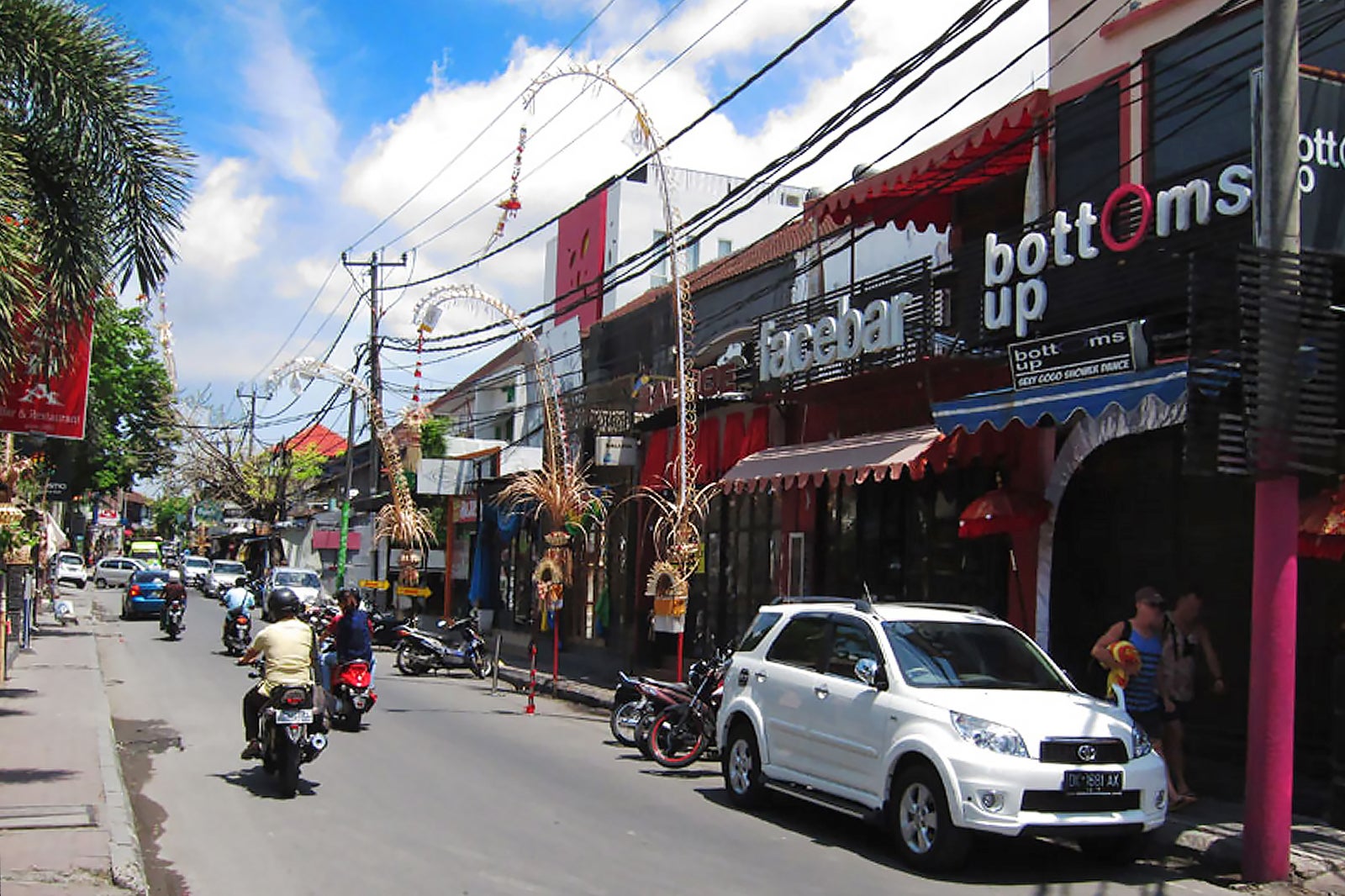 Shopping along Jalan Raya Seminyak
Bintang Supermarket offers daily necessities at local prices. You'll find fresh bread, groceries, meats and a selection of imported food items. It's one of the best places to shop if you're planning to prepare your own meals during your holiday in Bali.
If you're into local art, Nyaman Gallery is an intimate art space showcasing pieces created by local Balinese and Indonesian emerging artists, as well as carefully curated artwork by international talents. You can also purchase 'wearable art' and décor items at reasonable prices.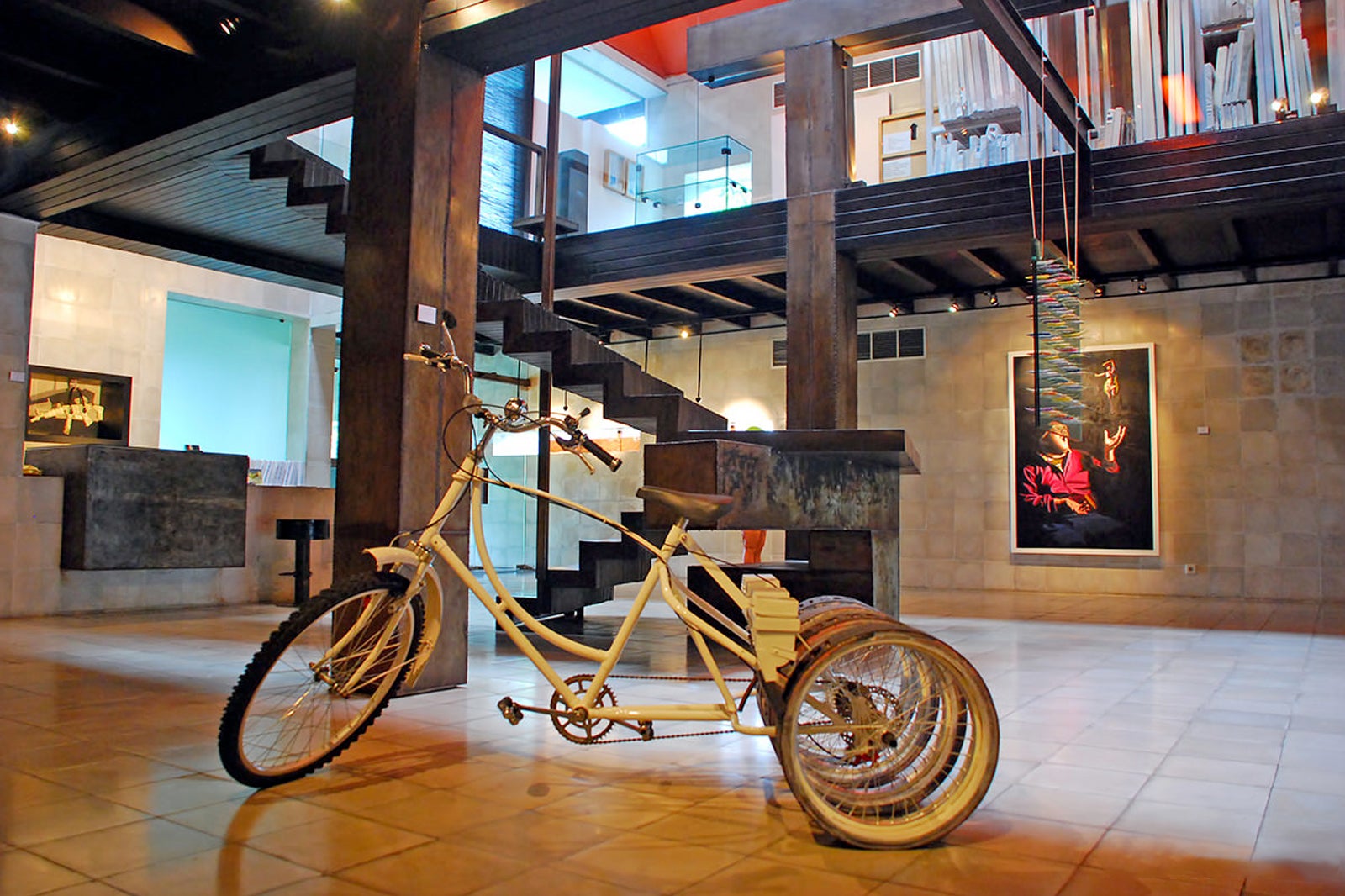 Another option is Biasa ArtSpace, a contemporary art gallery close to the Biasa fashion flagship store in Seminyak. Exhibits include quirky pieces like paintings, figurines, enigmatic sculpture, and awe-inspiring works by Indonesian artists.
Jalan Raya Seminyak is lined with a variety of boutiques by Bali-based designers like Biasa, Body & Soul, and Thaikila Bikinis. Most of these brands are inspired by nature, so expect dresses, shirts, swimwear and accessories with floral patterns and tropical colours.
Jalan Raya Seminyak in Bali
Location: Jalan Raya Seminyak, Seminyak, Badung, Bali 80361, Indonesia
Back to top