Echo Beach is one of Bali's most popular surf spots. The nickname overshadows its local name 'Pantai Batu Mejan', which takes after a significant Balinese Hindu sea temple on site. Sharing the serene rice field-landscaped region of Canggu with other wave-riding spots such as Berawa, Seseh and Pererenan, Echo Beach has become most popular due to its advanced reef breaks, 180-degree seascape and sunsets, as well as delicious seafood cafes set on a high vantage point.
The black-sand beach is approximately 35 km northwest of Kuta and Seminyak, and a 14-km drive west from the provincial capital of Denpasar. For those staying in one of the many luxury villas in Canggu, this coastal region can be reached by a 45-minute transfer from Ngurah Rai International Airport in Tuban, South Bali. Past the upscale area of Seminyak, the journey further west takes you to Canggu's green expanses of paddies, which remain well-kept and tended to by local Balinese villagers.
Echo Beach in Bali - one of the highlights of 5 Best Surf Beaches in Bali for Beginners and 10 Best Places for Sunsets in Bali (Read all about Bali here)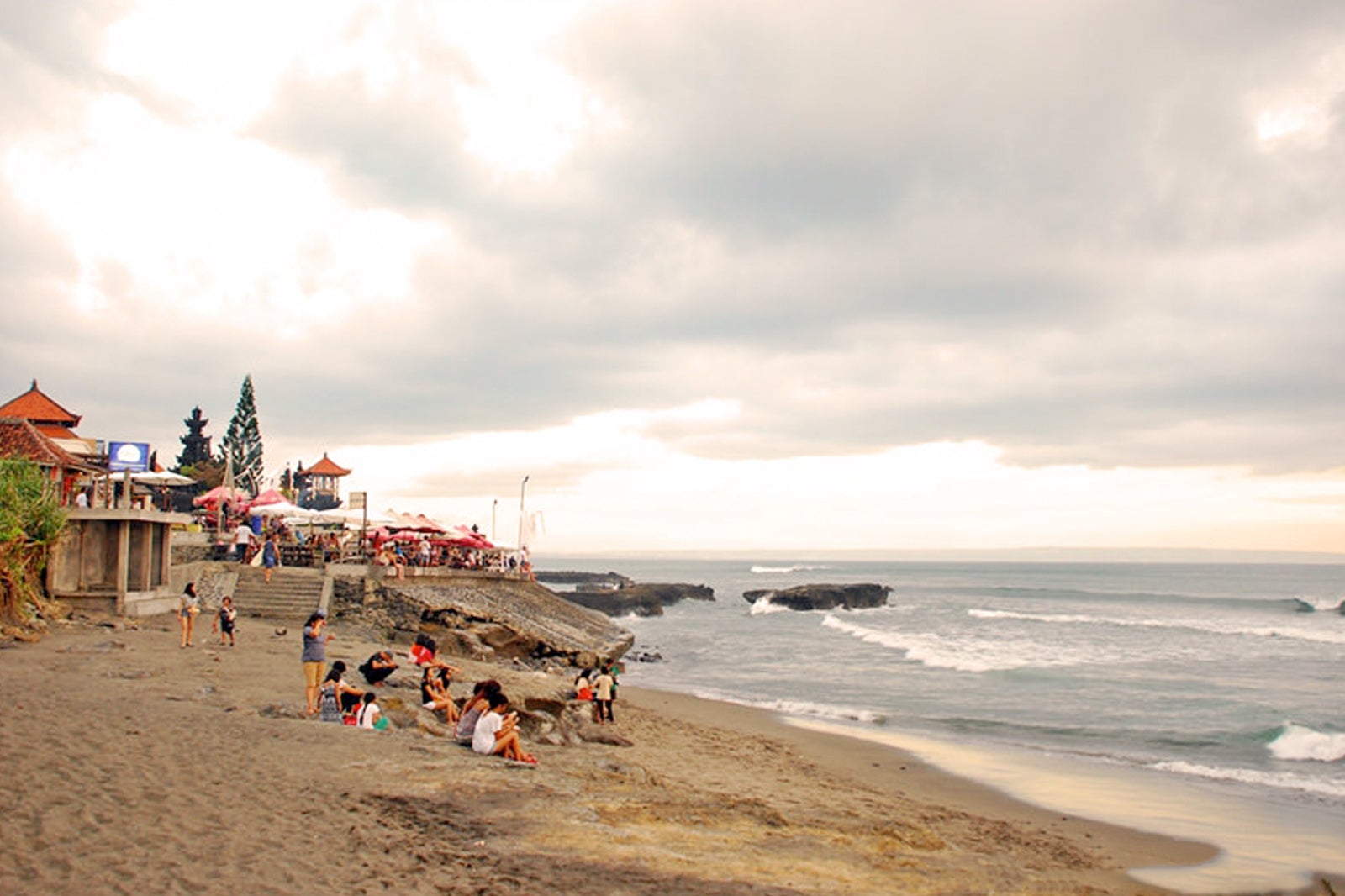 Echo Beach highlights
Echo Beach is at the end of Jalan Pantai Batu Mejan, the road originally named after the temple there, but which now has more signposts bearing its nickname. There are rows of shacks with surfboards for rent, ding repairs, and a motorcycle parking spot. Sunset dining spots line the paved alley left of the gate. While most open during the day, many come to life a little later with barbecues and unique boat-shaped buffets at sunset.
At the far end of the cafes, you'll be able to see the outline of the centuries-old temple. The temple and cafes sit on a small cliff overlooking the surf, and the black-sand beach is accessible down a few steps to the right of the gate. 100 metres along the coastline and set upon the low-lying rocks are parasols and colourful beanbags for chill-out sessions.
While the coast is excellent for sunbathing, leisurely strolls, and surf and landscape photographers, the waves of Echo Beach are strictly for advanced riders. Surfers dominate the scene by day, before shifting to a more ambient dining scene by night. The beach is clean and well-kept thanks to the joint efforts among various surf schools and clubs along Canggu's coast, which carry out routine beach clean-ups.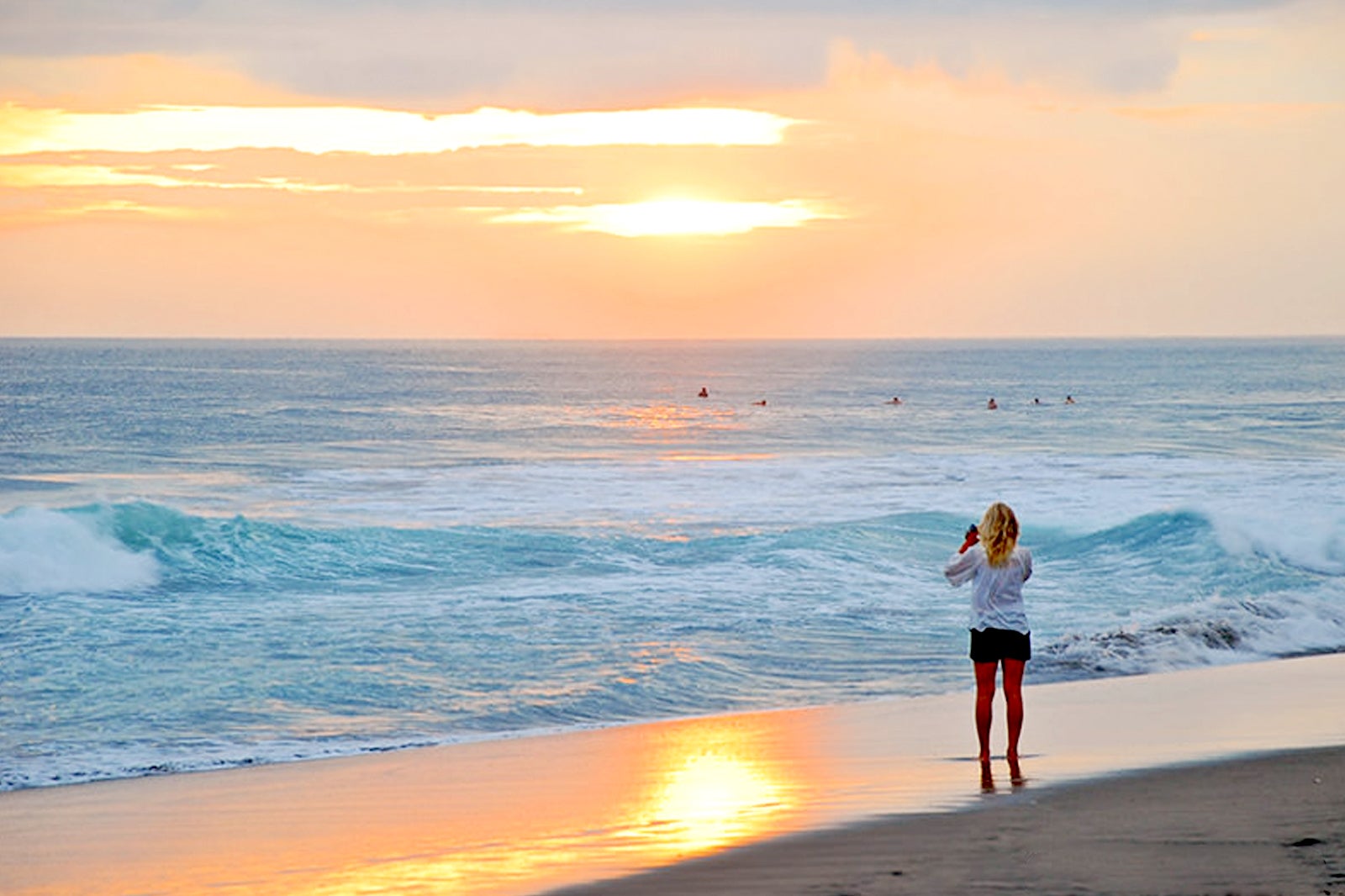 Echo Beach in Bali
Location: Jalan Pura Batu Mejan, Canggu, Badung, Bali, Indonesia
Back to top