Bali Zoo, locally known as Kebun Binatang Bali, is the only animal attraction in Bali proudly bearing 'zoo' in its name. The zoo offers a great educational family outing and is an often-included highlight on tours to the Ubud area from the island's south. It's set over 8 hectares of lush tropical gardens in the village of Singapadu in the Gianyar regency.
Bali Zoo is home to various tropical plants and an extensive collection of fauna ranging from mammals, birds and reptiles. Most parts of the zoo are well-shaded by tropical trees and gardens, offering pleasant walks through paved pathways and past enclosures. It also offers a wide range of experiences, such as pony rides as well as alternative outbound adventures.
Bali Zoo - one of the highlights of 37 Best Things to Do in Ubud and 15 Best Traditional Dance Shows in Bali (Read all about Bali here)
Bali Zoo highlights and features
Since opening in 2002, Bali Zoo has extended its range of features in addition to its existing daily programs. One of the unique offerings is a regular night attraction that lets you observe the hundreds of animals after dusk. 'Night at The Zoo' introduces you to Bali Zoo's nocturnal animals, and is usually held twice a week from 6pm onwards, and is usually concluded by an exciting fire dance performance.
Even so, by day, the zoo is a place where families and children can meet the various animals in their secure enclosures. These include Sumatran tigers, white tigers, lions, babirusa, deer, orangutans, Komodo dragons, crocodiles, iguanas, turtles, snakes, Bali starlings, cassowaries, peacocks and many other exotic creatures.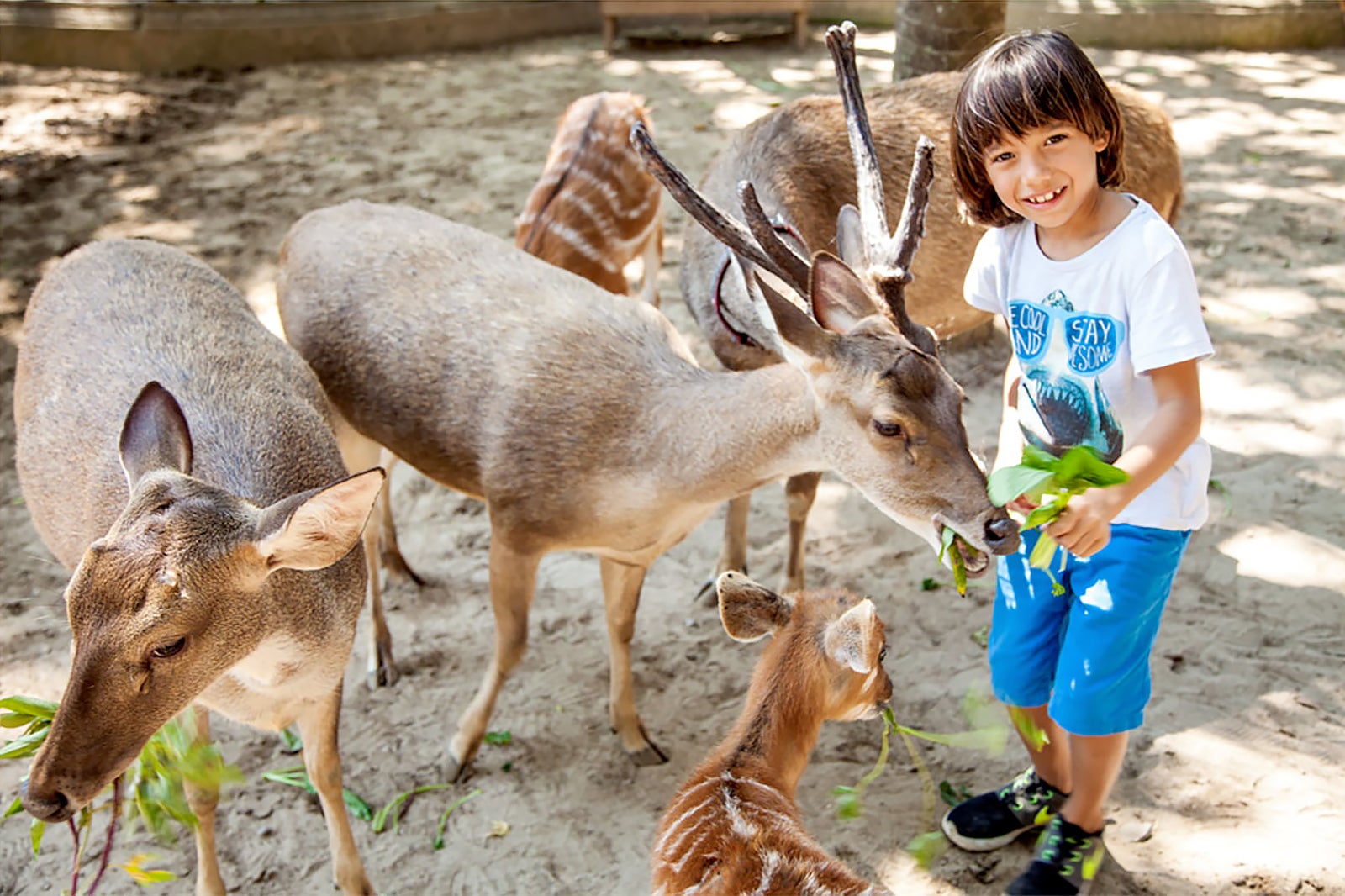 Bali Zoo's animal family
The zoo has also successfully bred a number of animals. Its Bengal tiger pair has produced generations of cubs, with names in the family including Queen, Celcia, King, Kartini, Buntung, Boy, Kesia, Delta, Rinjani, Lawu, Roy and Khan.
Daily programs that you can engage in include feeding the animals, and if it's cute and cuddly that you're after – why not head down to the petting area? The zoo staff will help take a photo for you or assist in taking one with your own camera. All of the inhabitants are fully cared for by the resident veterinarian.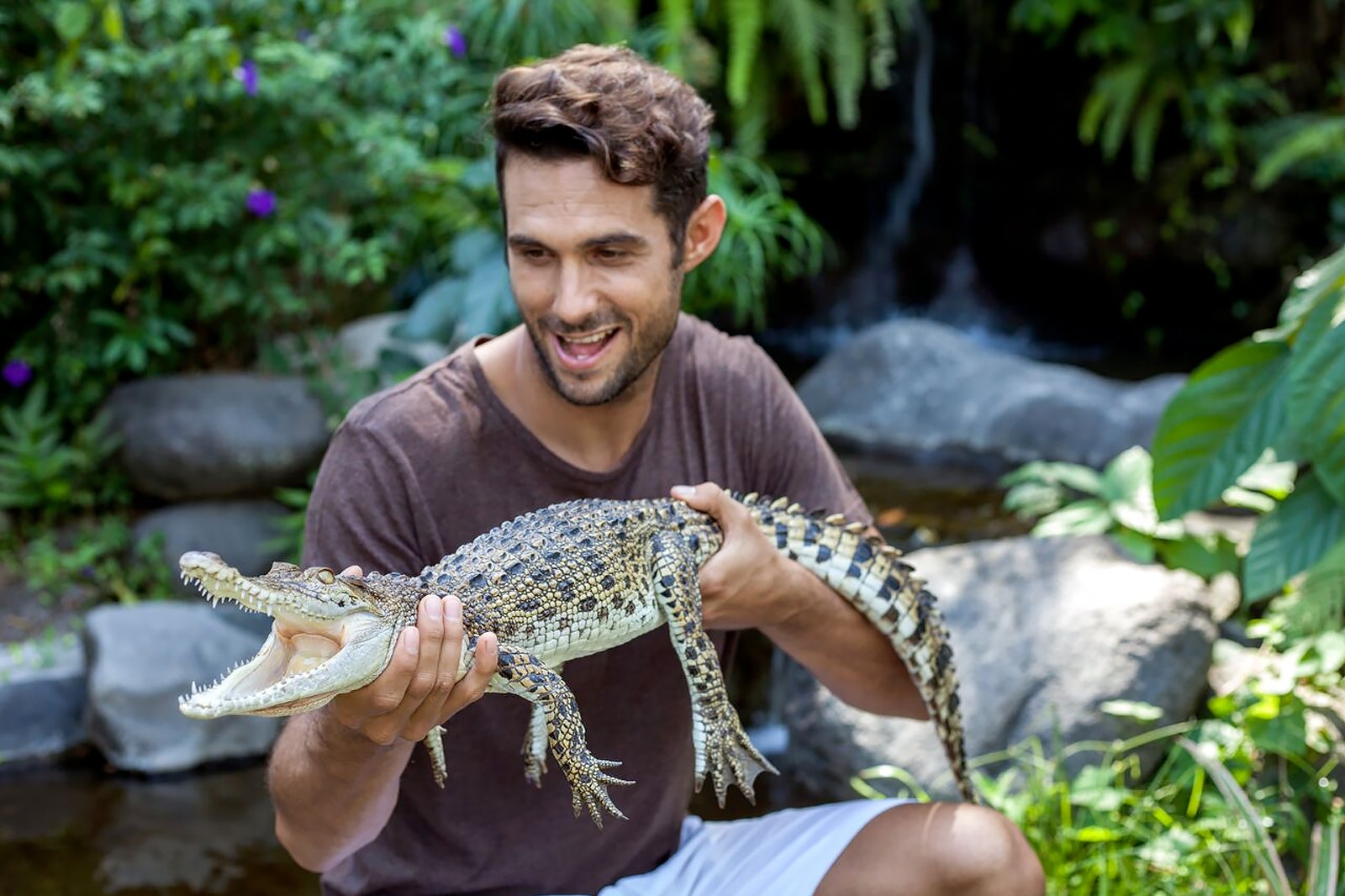 Good to know about Bali Zoo
Bali Zoo is within close reach of all the main tourist centres in central Bali, with signs strategically posted just after the main Ubud-Gianyar junction. The zoo is situated within the quaint village locality of Singapadu, distanced well away from the heavy traffic of major roads.
When you're feeling peckish, there are dining facilities at the zoo such as the Elephant View Restaurant. It serves Asian cuisines and is in the middle of the zoo with an open-air view of the elephant trail and gardens. The Okavango Restaurant, near the entrance, is where you can enjoy western dishes with African lions in view in their enclosures through thick glass windows.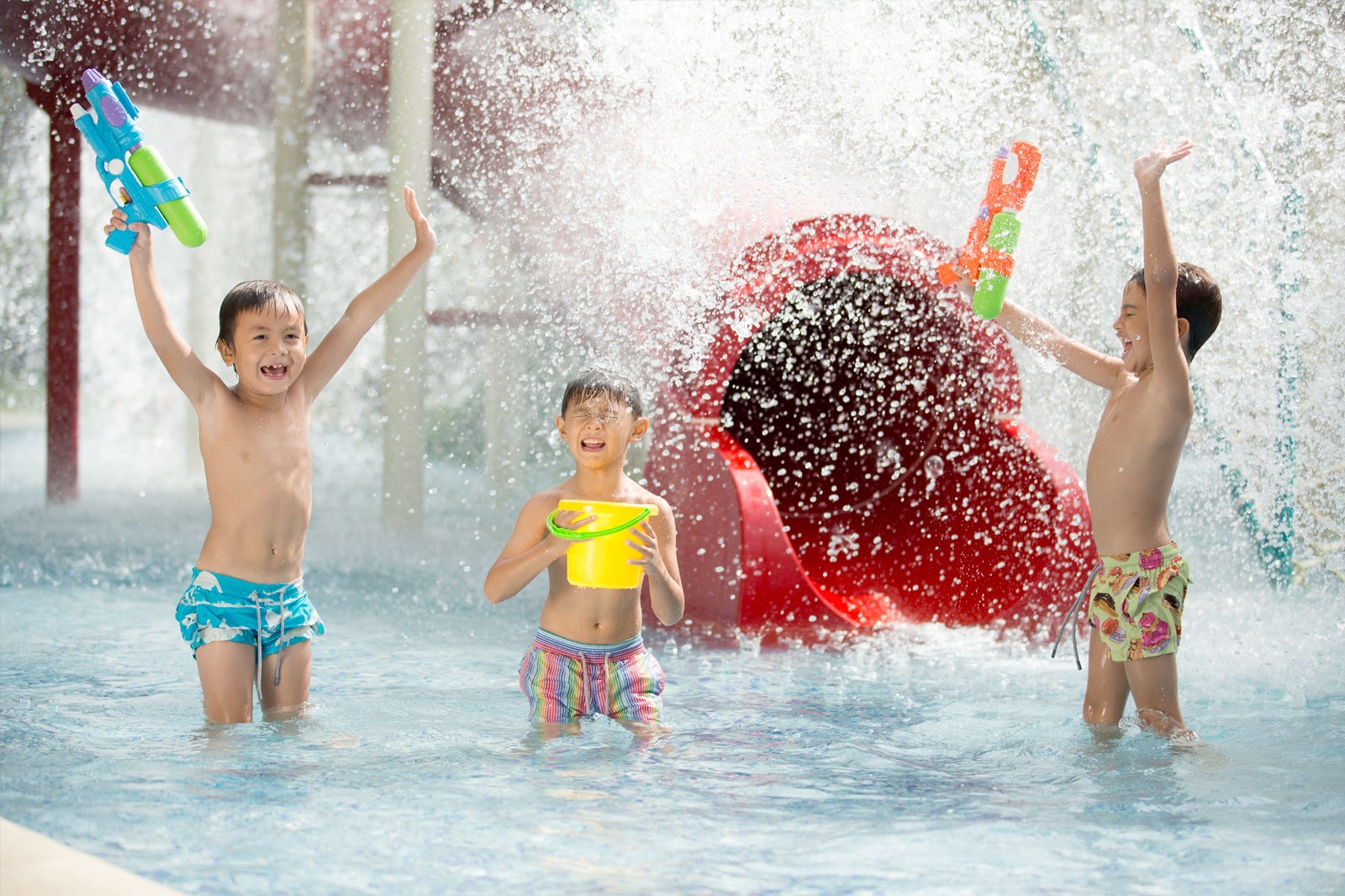 Other activities at Bali Zoo
The Treewalk Adventure is an outbound activity facility that lets you take on the high ropes and enjoy a half-hour adrenaline rush. The feature is also complemented with a Flying Fox line that stretches for approximately 125 metres.
Activities outside the zoo grounds include an interesting village trek, which leads you on a hike through forests, lush rice paddies, rushing rivers, and see rural Balinese village life at large. The 2-hour trek also includes a visit to the area's Gunung temple as well as stopovers to the local communities of gold, silversmiths and stone carvers.
You can take home some good memories of Bali Zoo with special merchandise such as photo frames, T-shirts, mugs, egg paintings and many other interesting handicrafts are available at the souvenir shop inside the zoo and at the restaurants. Bali Zoo is wheelchair-friendly, and the staff members are ready to assist visitors with disabilities.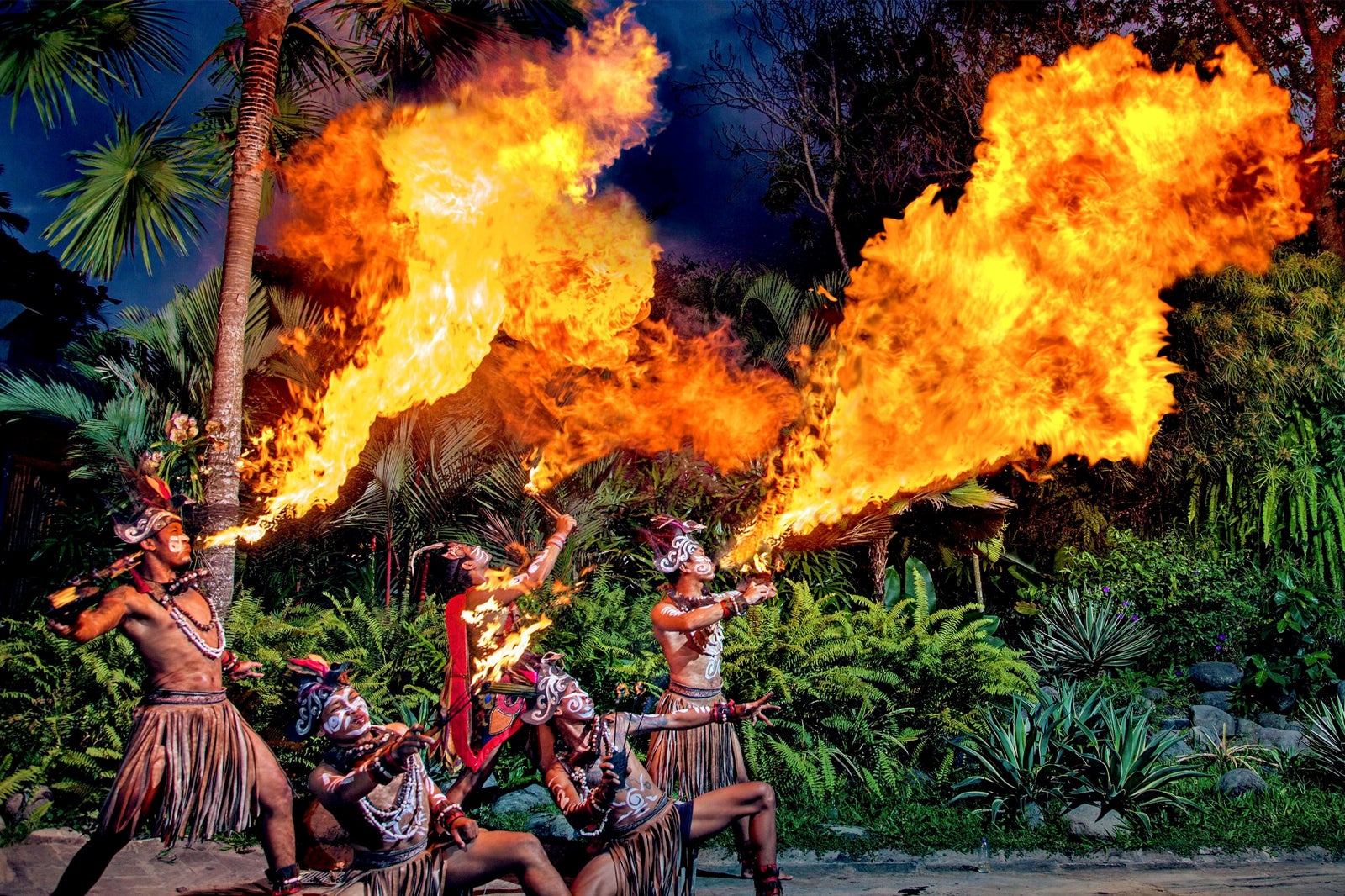 Bali Zoo
Location: Jalan Raya Singapadu, Singapadu, Sukawati, Gianyar, Bali 80582, Indonesia
Open: Daily from 9am to 5pm
Phone: +62 (0)361 294357
Back to top