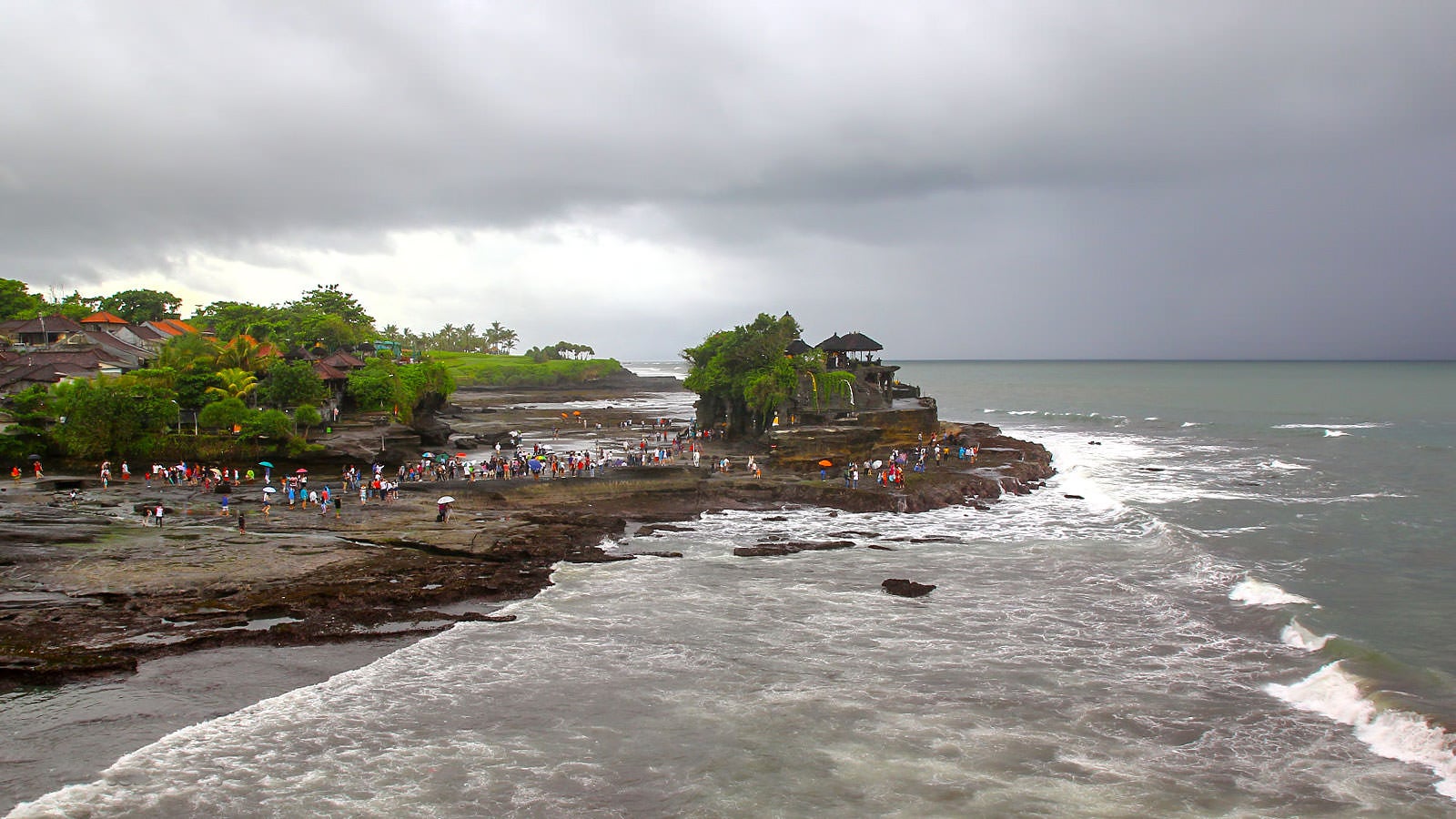 People often ask when is the wet season in Bali. The rainy season happens to coincide with the low season in Bali, but some do prefer visiting when there aren't many crowds. Bali weather conditions can be a top concern if you're planning your next visit to the island. It's downright hard to predict, yet it can make or even break your holiday!
This page will show you what the so-called 'low season' in Bali looks like. You'll be able to figure out how it might affect your sightseeing tours, and what fun alternatives you can enjoy, 'if' it pours. This page is specifically about the wet season in Bali and what you can expect when the days are less sunny.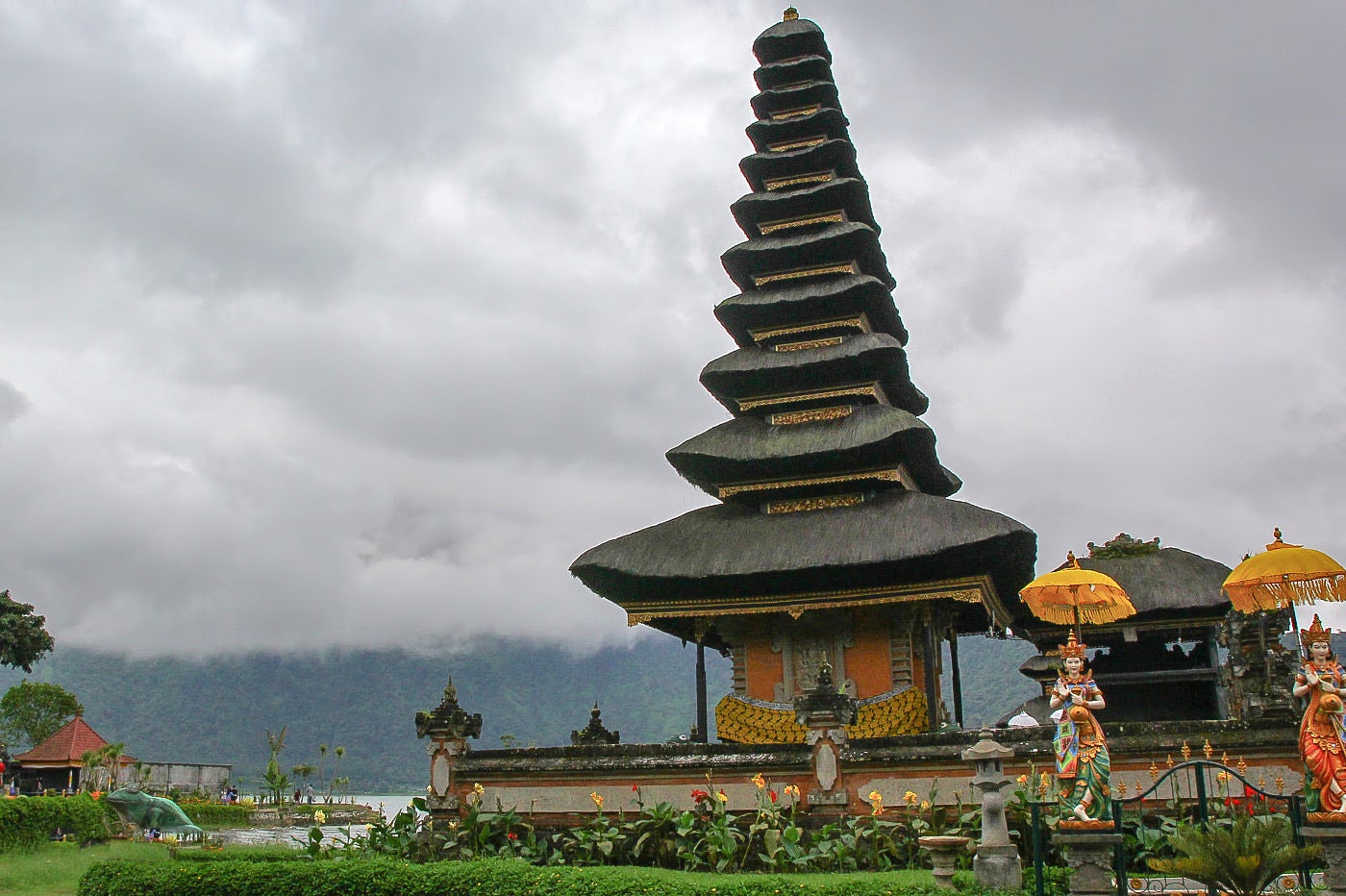 When is the wet season in Bali?
Bali basically has 2 seasons: dry and wet. Even so, it's usually warm and humid throughout the year. The period from May to September is usually the dry season when days are sunnier. This is widely considered the best time to go, with a good balance of sunshine, moderate humidity and surfable waves.
Then, the period between October and April is when you can expect a mix of overcast skies and occasional downpours. Coincidentally, this period is also regarded as Bali's 'low season'.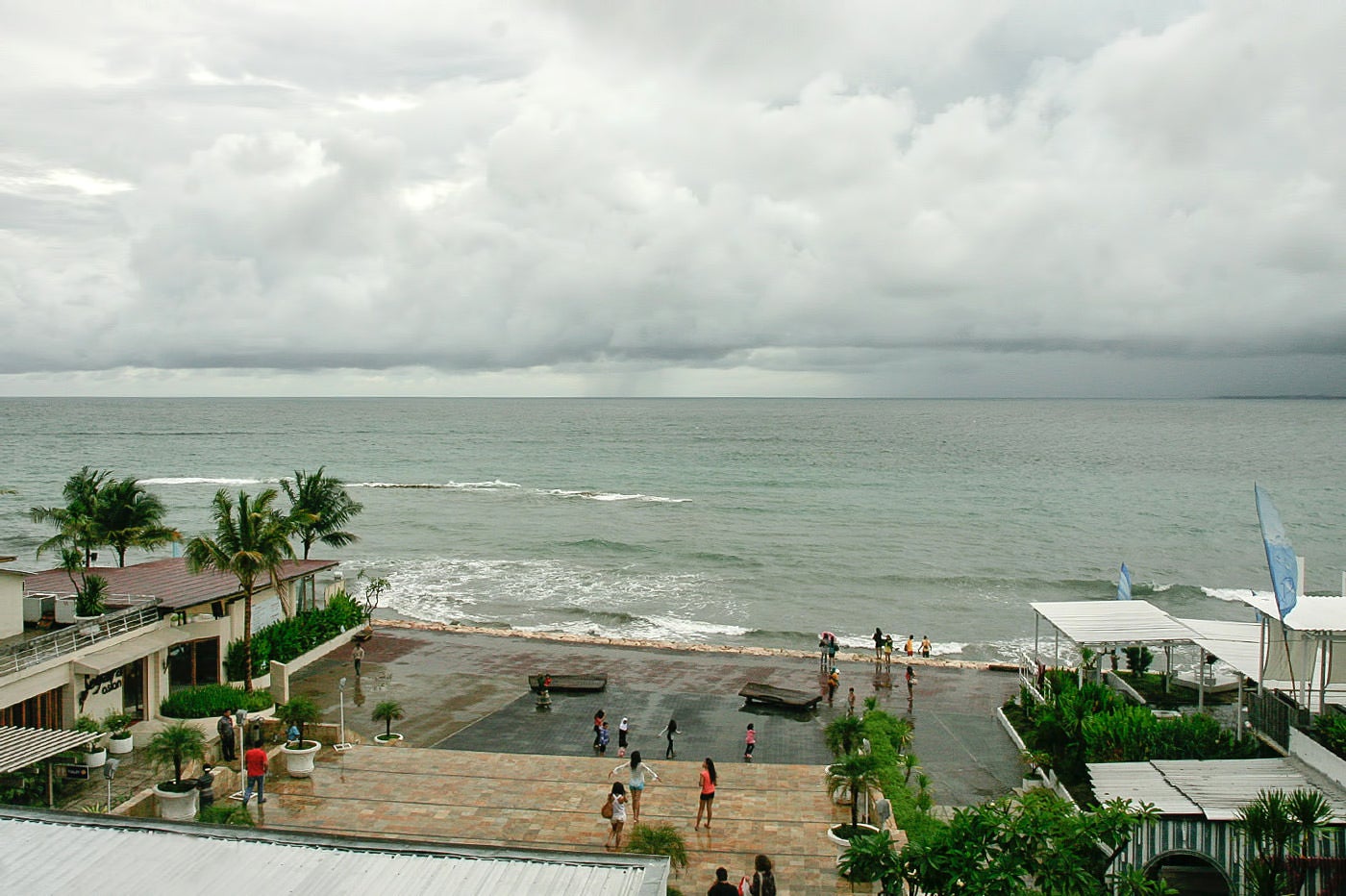 The rainy season in Bali
Predicting the weather is hard, especially in the tropics. You can even get days with light drizzles during the windy season. The 'kiting' season in Bali is between June and August. From November, around Christmas, and through the New Year, heavy downpours and sporadic thunderstorms are common. You can also expect some minor flooding in the streets of South Bali (including Kuta!). Keep an umbrella handy if you happen to visit during these times.
When it rains, you can still have some fun, though. Some resorts in Bali have either in-villa or in-room spa treatments. This lets you stay indoors with a relaxing massage, all in the convenience and privacy of your own room. Or, simply have fun splashing time with a day out at Bali's waterparks. You can also enjoy indoor fun at Bali's great escape room games or strike fun poses at some 'trick-eye' art galleries.
Anyhow, it doesn't rain every single day during the wet season in Bali. If a thunderstorm comes, lightning and thunder would usually last for several hours, daytime or night. There will be certain weeks, though, when 'zenithal' rains pour in the middle of a sunny day. You could even have 2 to 8 days of non-stop heavy downpours. We can never know what time of the day it'll pour.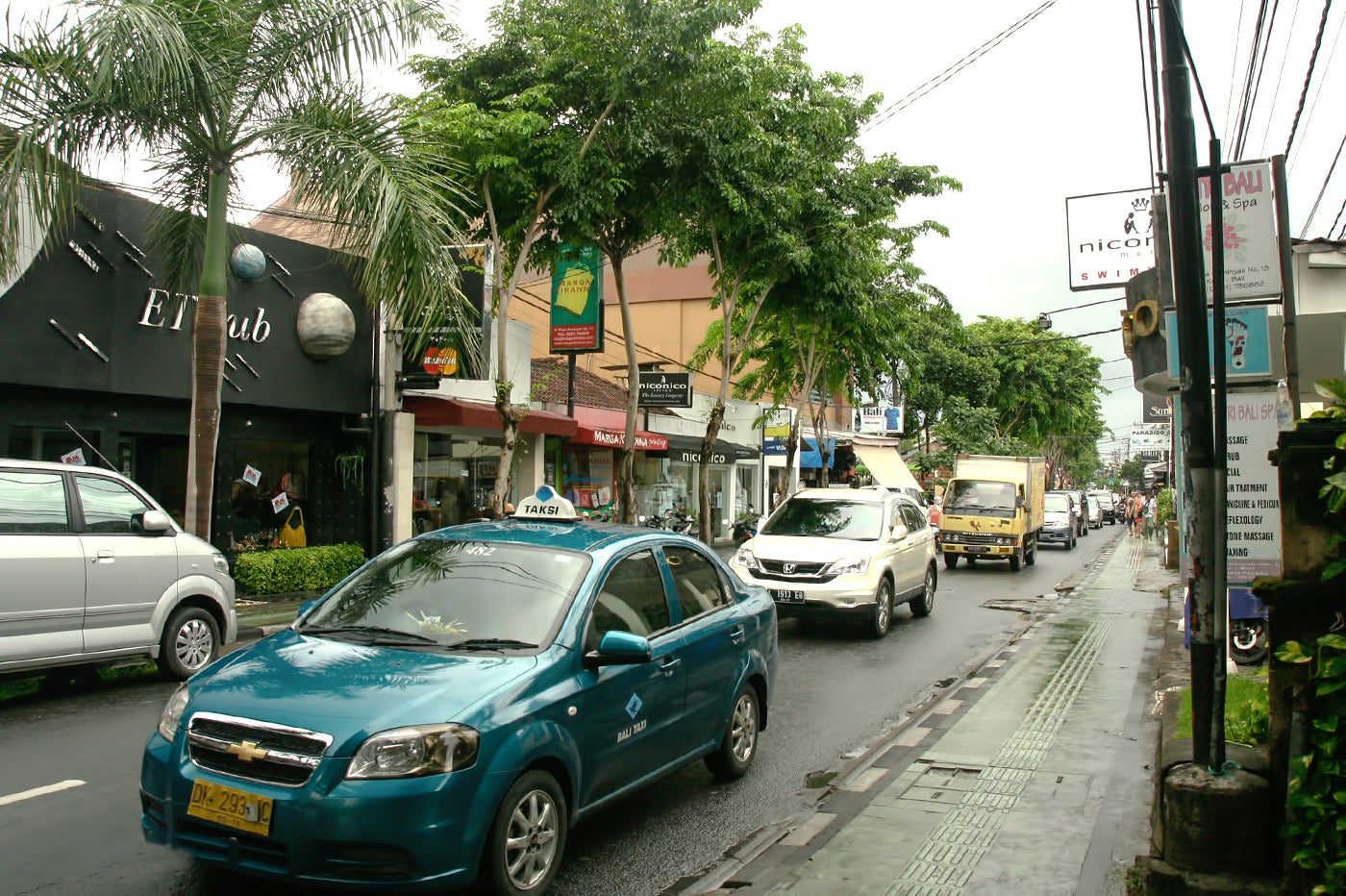 What's it like during the wet season in Bali?
When it rains, your overland tour plans can be highly affected. Transport and transfer times will extend due to the likely traffic jams and detours. These may happen due to unpredictably flooded routes. Delays might also happen upon waiting for your ordered taxi ride.
Even so, some sightseeing destinations can be great after the rain. Rice terraces, water palaces and lake temples with tropical gardens, for instance. They usually seem crisp, fresh and look better for holiday shots.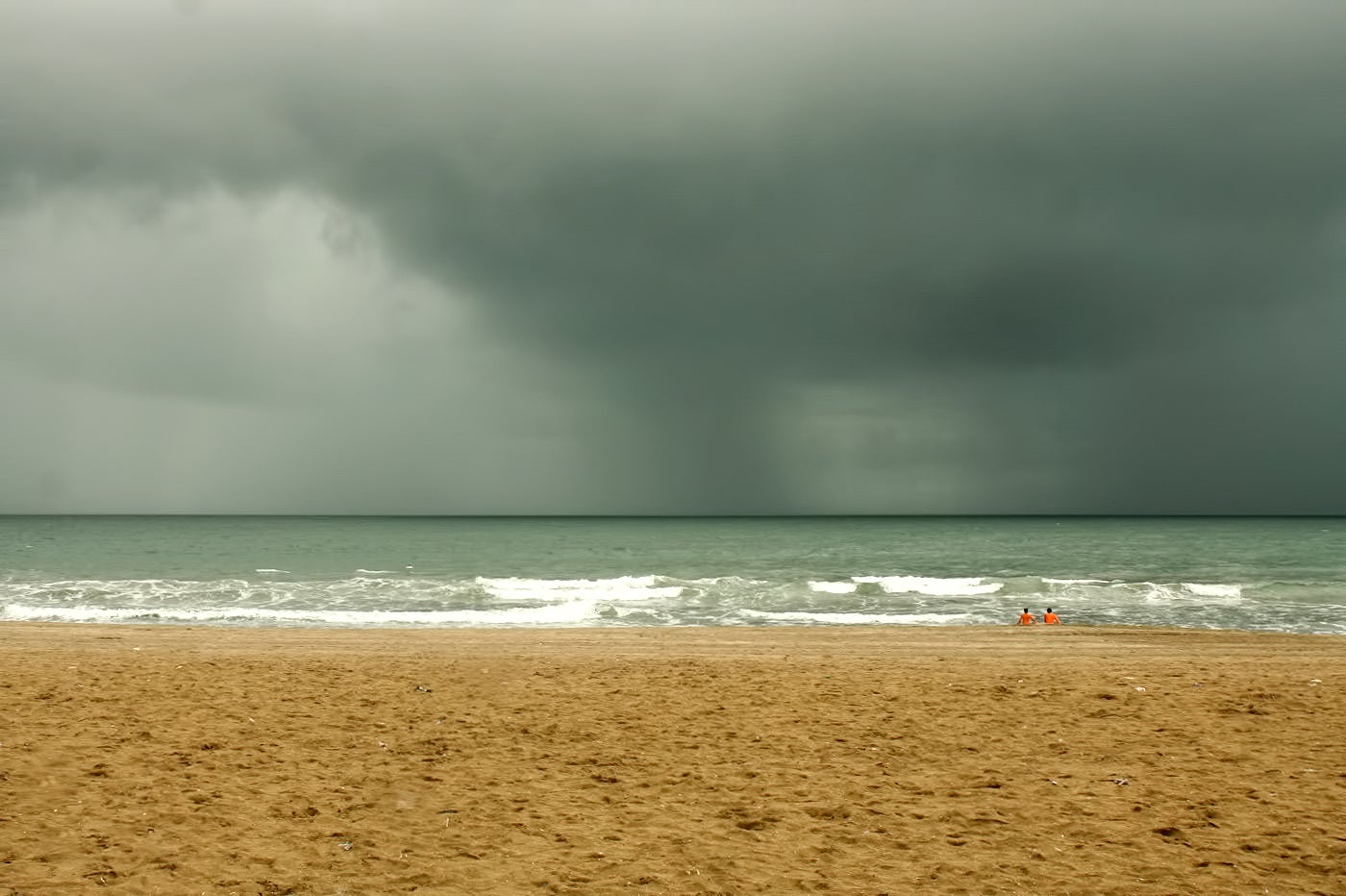 What about sea conditions in Bali during the wet season?
If you plan on going on any boat transfers, such as to any of the great nearby islands, keep in mind that waves usually get rough. You must follow the advice of boat operators for the safest times with tolerable wave conditions. It can still be windy when the clouds part, with a glimpse of the sun at the beach.
Not many surfers enjoy riding prematurely breaking waves during these times. Obey red-and-white flags put in place by lifeguards, and only swim between them. Red flags, on the other hand, mean, 'no swimming!' due to the presence of hazardous undercurrents or rip tides.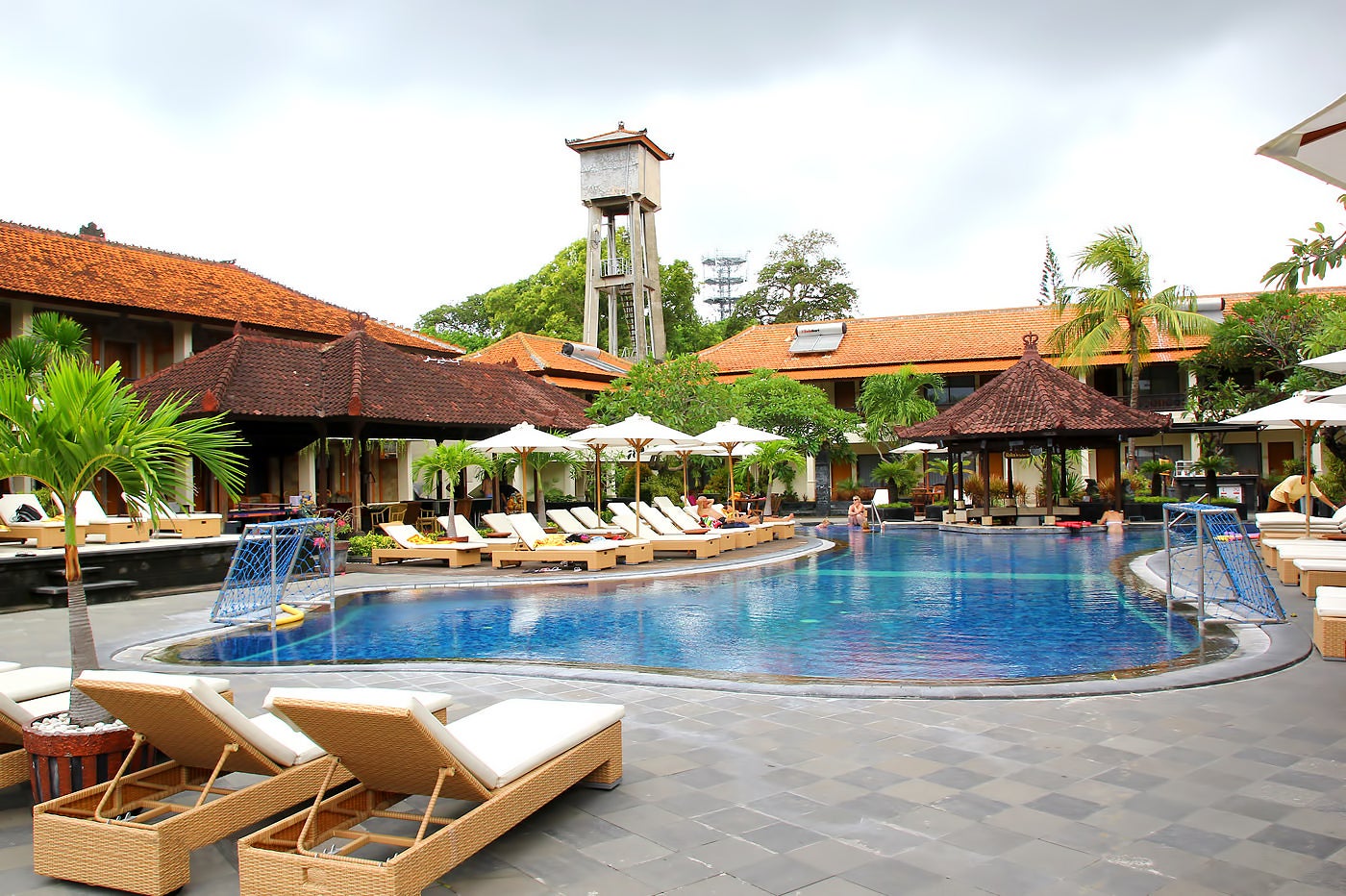 What to consider when booking a Bali hotel during the wet season
Traffic congestions are common in the popular resort areas of southwestern Bali. This includes Kuta, Legian and Seminyak. So, it's best to consider the location if you're looking for ease of travel out of your hotel. Even so, some are near to places where you have fun when it rains. One is the famous Waterbom Bali water park. Choosing such a hotel nearby would be extra convenient.
Check if your hotel has a nice spa facility. Additional services such as in-room treatments are a bonus. If you're travelling as a family, a pool access room or a great onsite kids' club can greatly make your holiday. Also, note that Bali's western coasts tend to get their seasonal flotsam and debris in the rainy season. As a result, they might not offer the prettiest of seascapes. Most beaches are certainly less crowded.
On the brighter side, the 'low' season in Bali brings its sets of advantages. It's when room prices at Bali hotels are usually at their lowest. The rates significantly drop as you enter the low season. In terms of service and hospitality, you can get more and better attention from hotel staff. It isn't as busy as during the high season. If you shop at Bali's art markets and roadside art shops, you can put your haggling skills to the test. You can usually strike a bargain much easier!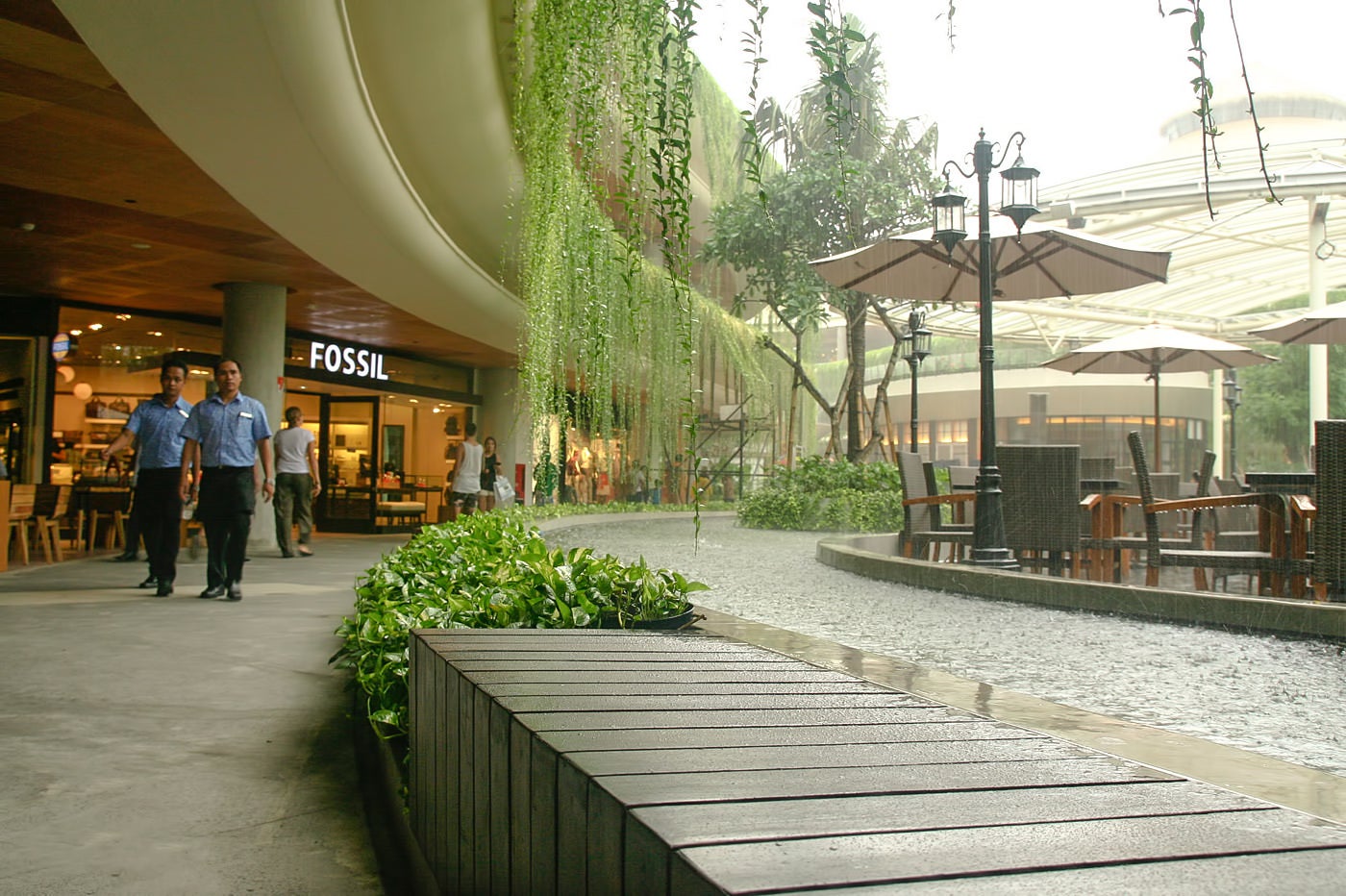 Back to top