Chinese New Year in Bali takes place around late January or mid-February each year. This special holiday is celebrated mostly by Balinese of Chinese descent as well as by most Chinese Indonesians across the nation. Bali's Chinese cultural influences go way back in history. Fine examples include Balinese temples bearing Chinese architectural features, the use of ancient Chinese coins in rituals, and early settlements in the Kintamani highlands where legend tells of the marriage between a Balinese king and a Chinese princess.
You can visit majestic Chinese and Buddhist temples, called klenteng in the local tongue, all around the island. They're great places to visit any day of the year but become alive and festive during Chinese New Year celebrations.
Chinese New Year in Bali - one of the highlights of Bali Festivals and Events Calendar (Read all about Bali here)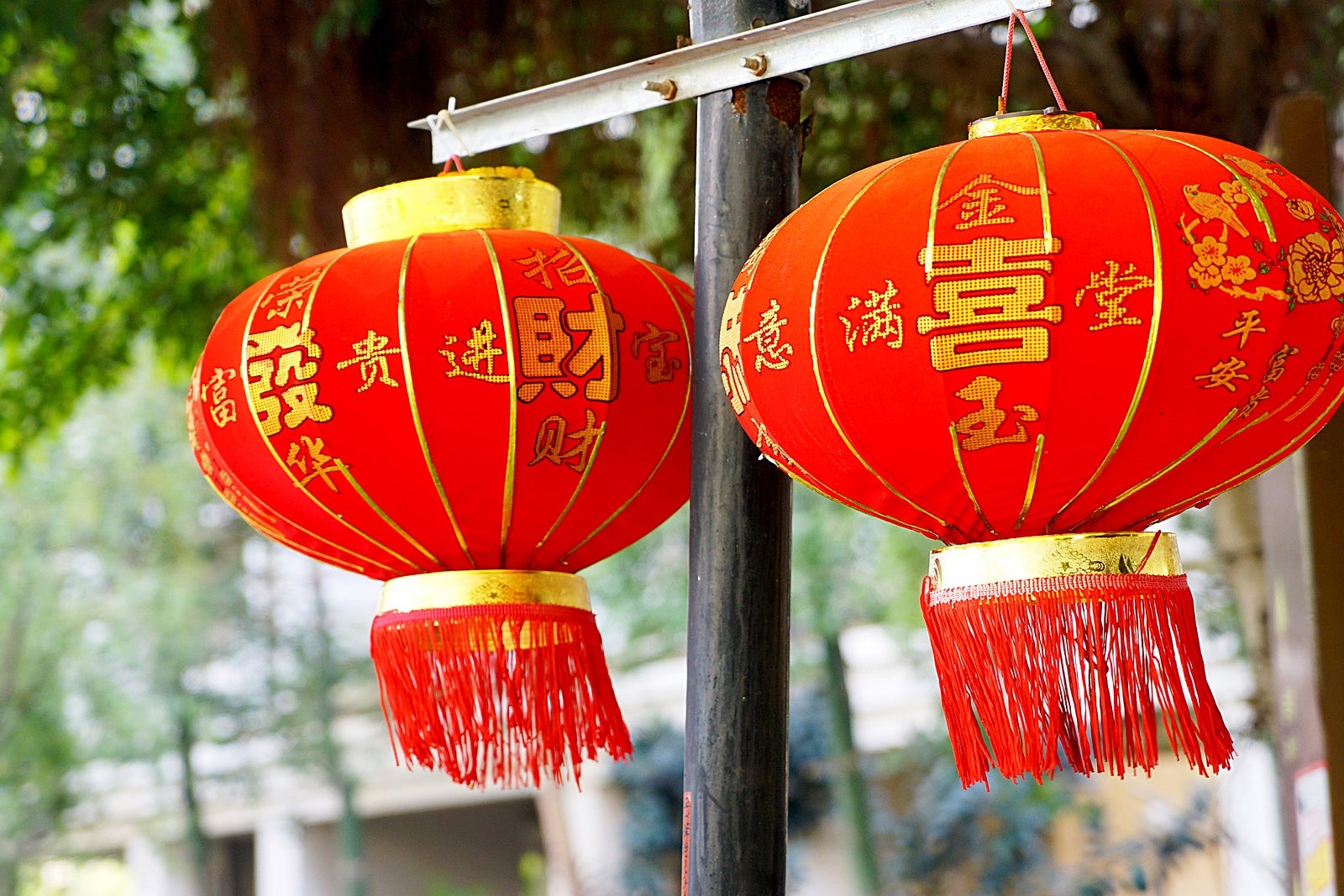 What to expect during Chinese New Year in Bali
Chinese New Year is referred to as Imlek in Bali and the rest of Indonesia. It's celebrated in the households of Chinese Balinese families around the island.
Prayers known as sinchia are held before ancestral shrines and offerings of colourful fruits and cakes are laid out with lit candles and billowing smoke from burning incense sticks. Money trees, red lanterns and other Chinese decorations adorn the homes. Prayers are followed by feasts and children and the unmarried are handed out typical red angpao money packets by older family members.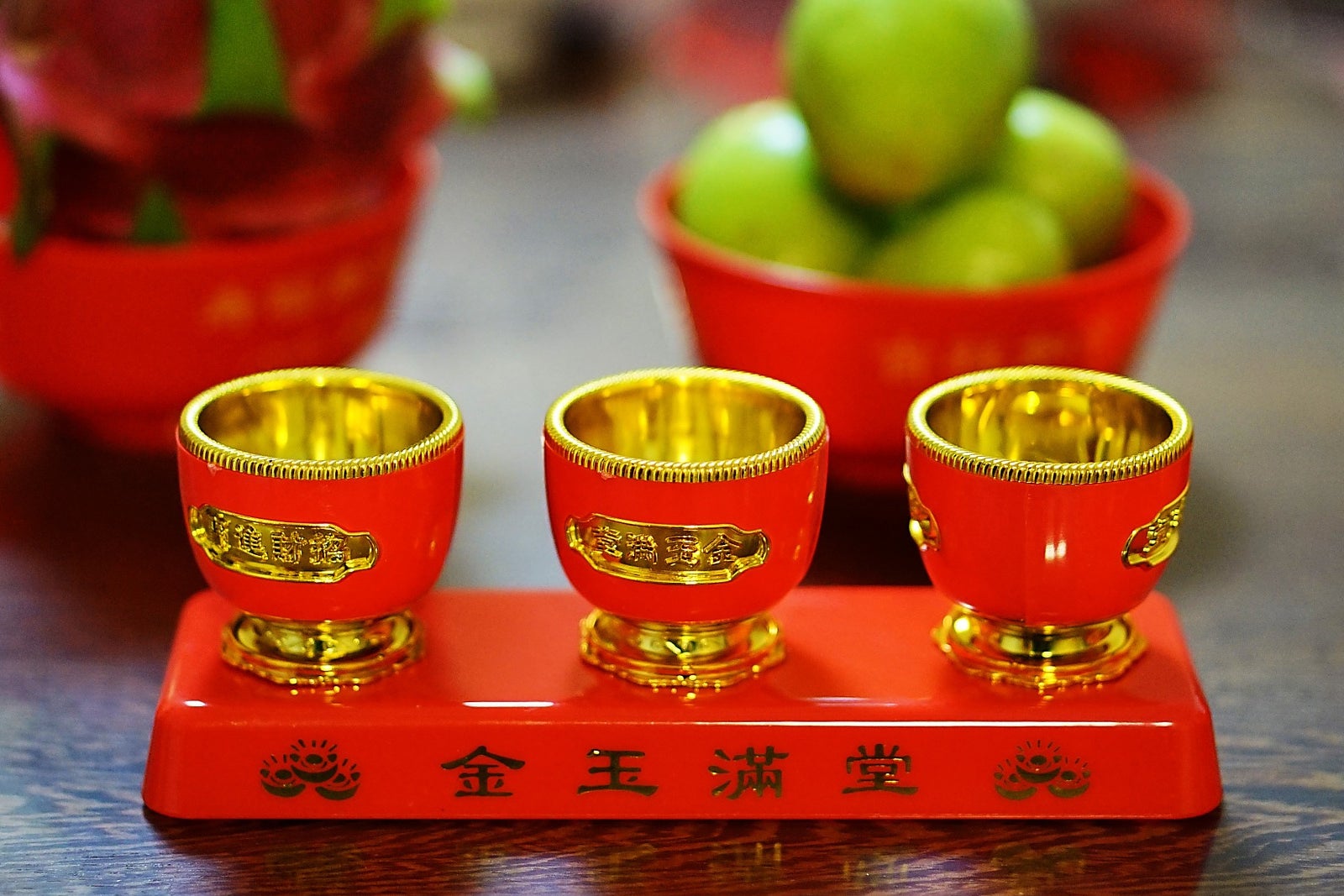 As a visitor, you may often witness the festivities in public spaces. Your best bet is at your hotel lobby, usually with versions of money trees and bright red adornments. Some hotels may even highlight their onsite restaurant's Chinese New Year dining promos. Bali's shopping malls often cater to the Chinese holiday season with discount deals, sometimes weeks leading up to the turn of the lunar year.
Unlike during Ramadan, when many Muslim families travel out of the island to gather with their families residing outside Bali, the traffic during Chinese New Year in Bali remains pretty much the same.
A popular greeting during Chinese New Year is 'Gong Xi Fa Cai', which is a Mandarin phrase that roughly means, 'May you have a prosperous New Year'.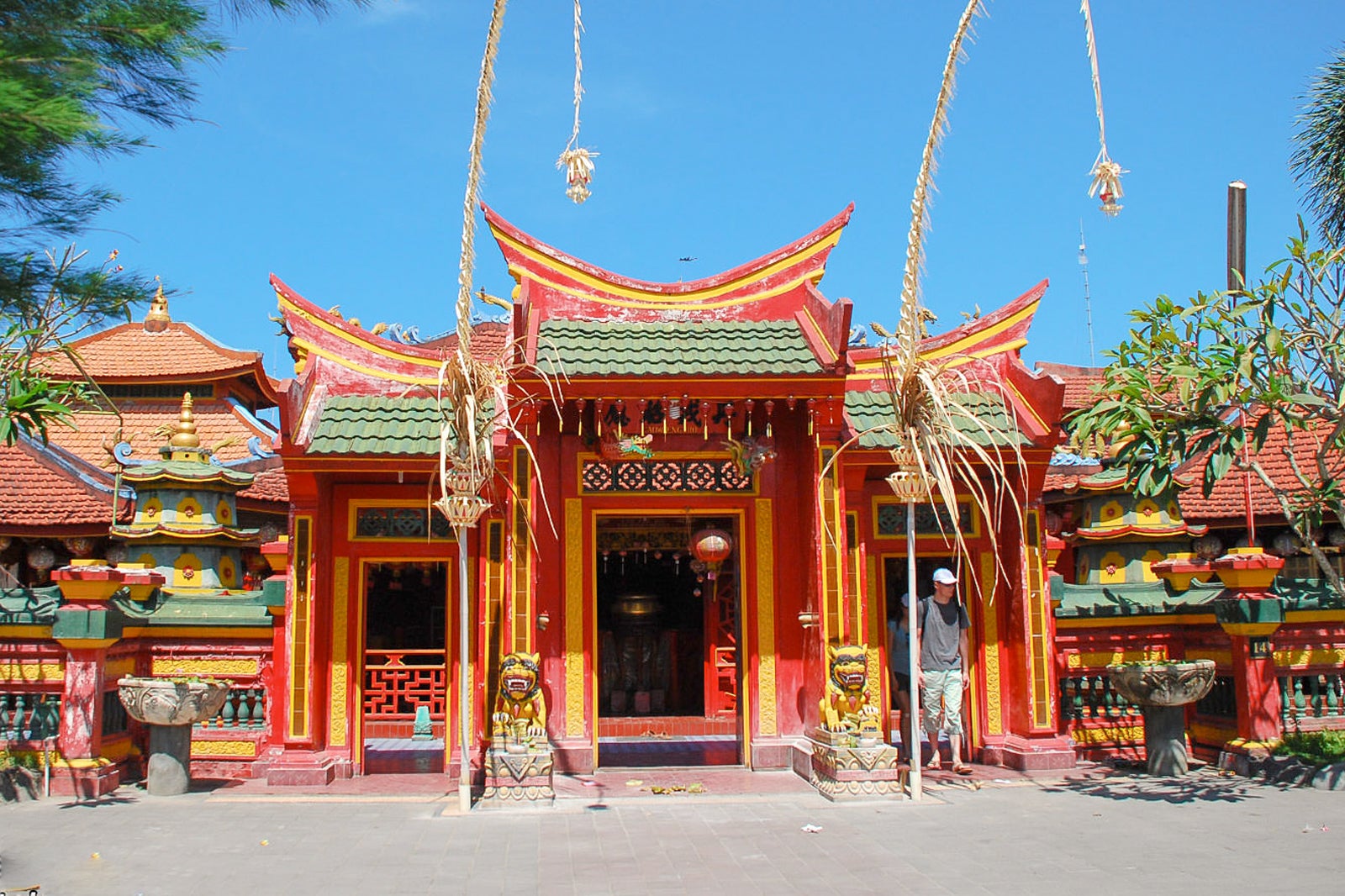 Chinese temples in Bali
Some of the best places that you can freely visit during Chinese New Year in Bali are the few magnificent Chinese temples where Chinese lion and dragon dance troupes parade the streets before performing at the temple grounds.
Expect a scene with noisy firecrackers and lots of smoke and sounds of drums in the air, as well as the constant burning of joss paper alongside solemn prayers inside the beautiful temples. Some of these temples are centuries old and are historical landmarks worth visiting on any given day.
Some of the great Chinese temples in Bali are Ling Gwan Kiong in Singaraja (North Bali), Vihara Dharmayana in Kuta and Caow Eng Bio in Tanjung Benoa.
Back to top