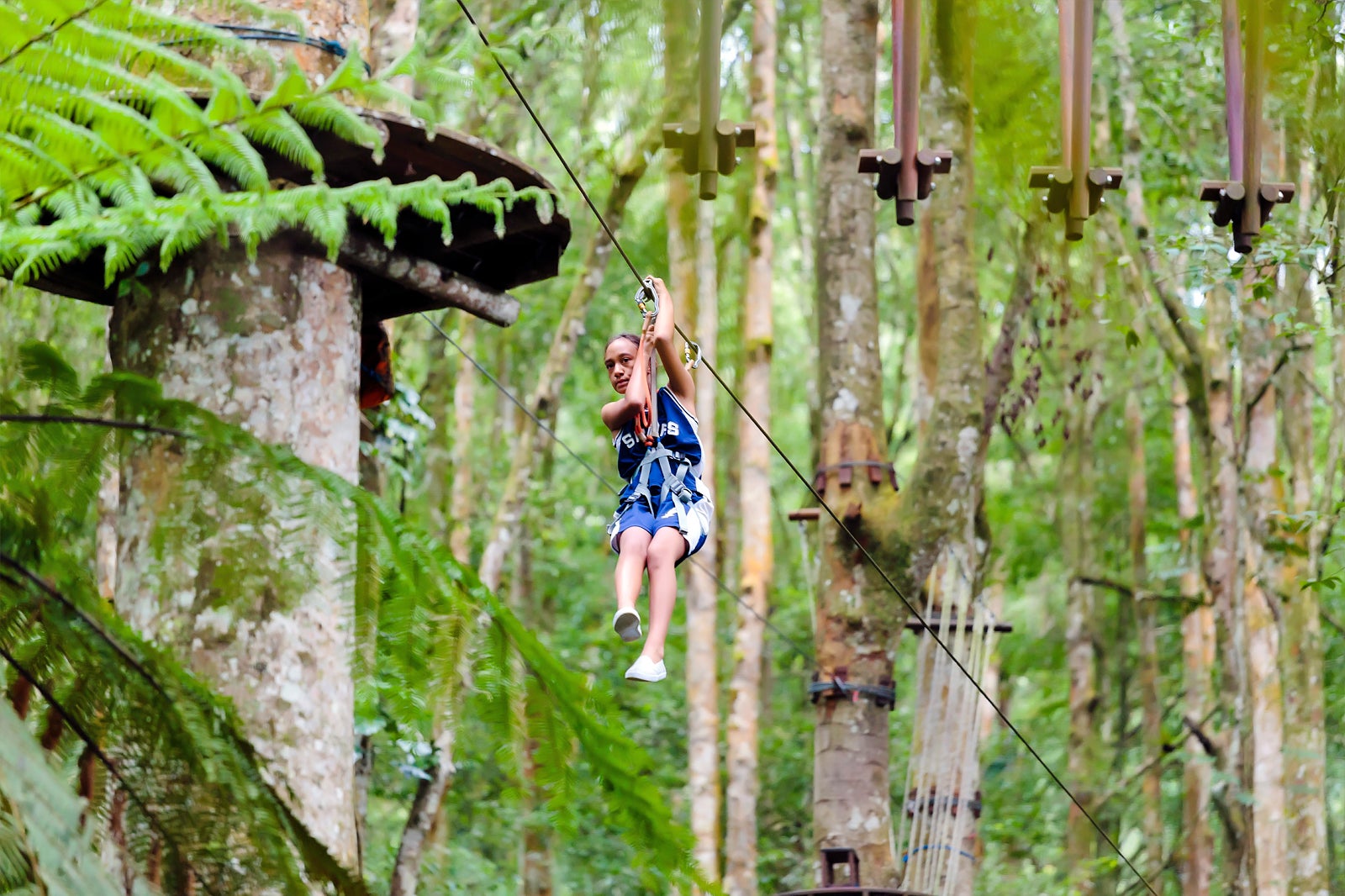 Bali Treetop Adventure Park in Bedugul
Fun Nature Activities in Central Bali
Bali Treetop Adventure Park in Bedugul, central Bali, is where both kids and adults can enjoy a fun day out tackling various tightrope courses. These range from suspended bridges and spider nets to exciting Tarzan jumps and flying-fox lines, all of which offer a different kind of adrenaline rush.
Some of these courses let you test your agility or even zip through the air safely, high up in the trees of the Eka Karya Botanic Garden. The park is a great addition to the rather sublime garden. There are seven different courses, arranged according to age and skill levels.
Bali Treetop Adventure Park in Bedugul - one of the highlights of 18 Things to Do in Bali with Kids (Read all about Bali here)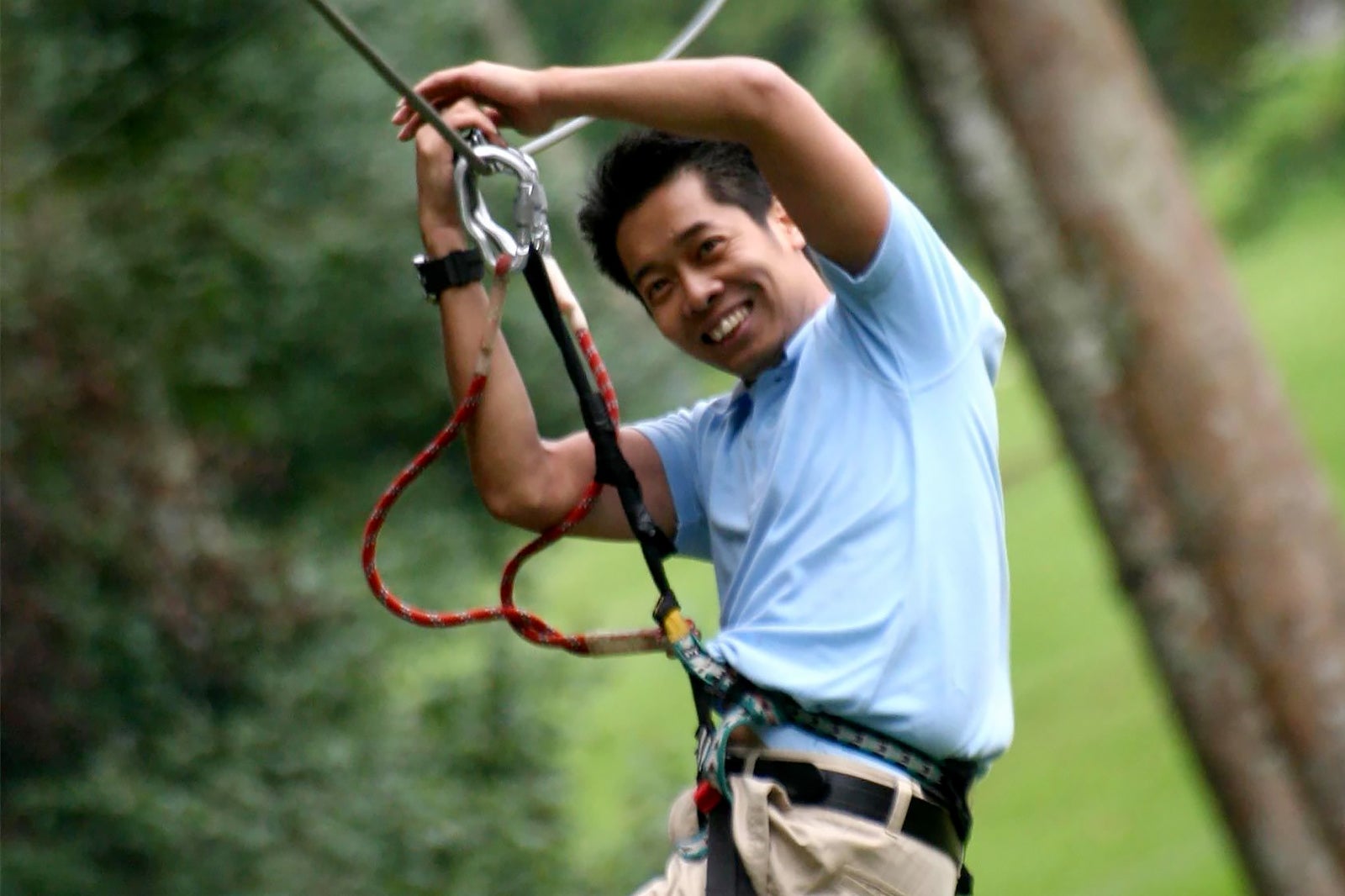 Bali Treetop Adventure Park's different courses
'Squirrel' Yellow and Green Circuits: Great for kids four years and up. Obstacles include wooden ladders, climbing wall, footbridges, log crossings, fishnets and flat nets, fox's hole, monkey track, elephant steps, and a mini flying fox.
Blue Circuit: Suitable for kids aged six and up. Includes flying-fox lines, parrot ladders, railway bridge, high flying swings, duck footpath, rolling swing, monkey track, plank footbridge, flying trapeze, spider net, rocking steps and downhill net.
Orange Circuit: Good for adults to get their adrenaline fix, with obstacles like that of the Blue Circuit, with a longer flying fox line.
Red Circuit: for some serious high-flying fun. Includes most of the obstacles above, and the great Tarzan Jump which is then followed by a rewarding 160 metres long flying-fox line.
'Adrenaline' Black Circuit: strictly for adrenaline junkies, with the biggest of thrills. Includes most of the Red Circuit obstacles with the longest monkey track, flying trapezes, an arms challenge, upside-down 'T' course, and breath-taking jumps up to 20 metres high.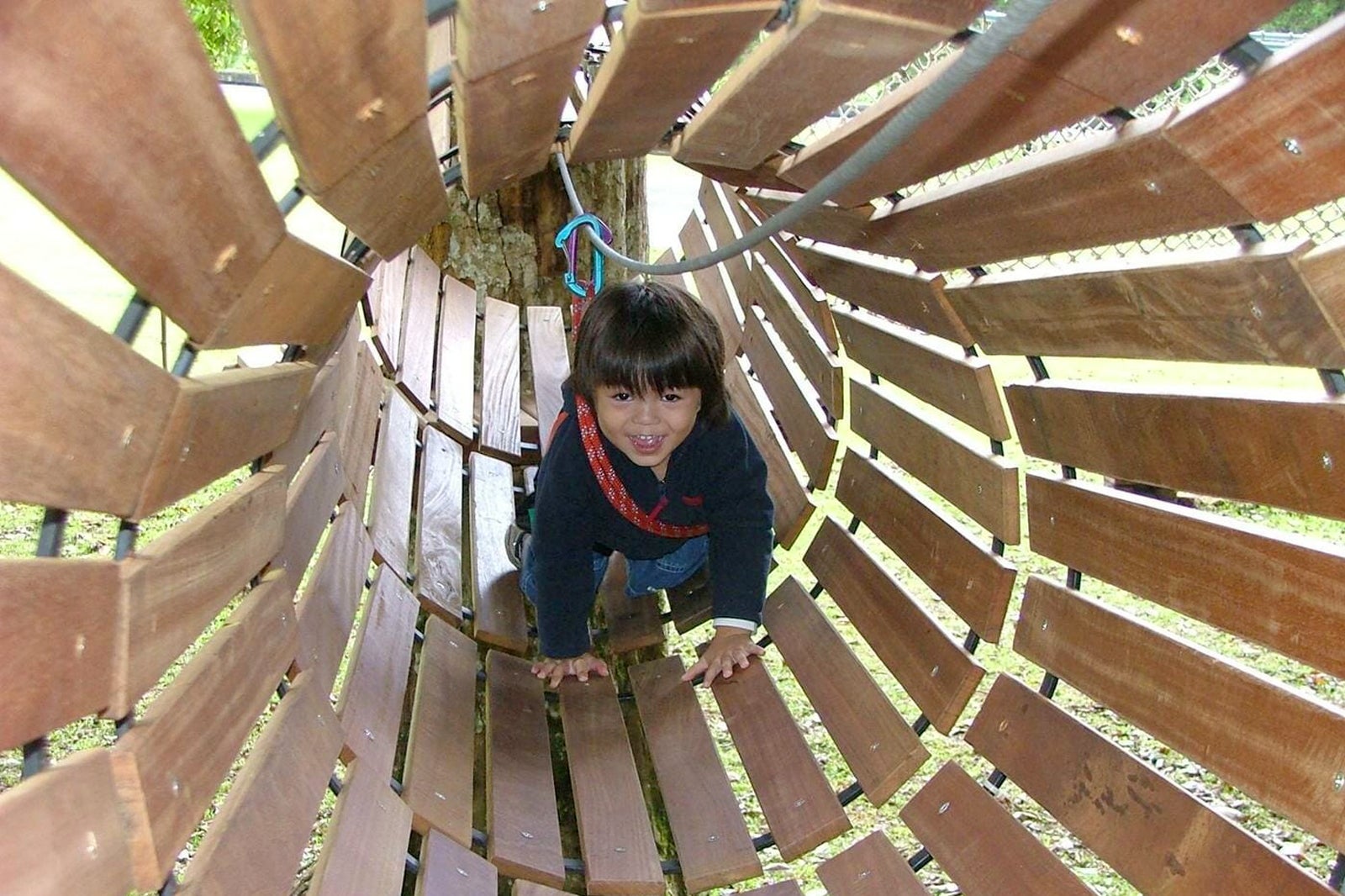 Good to know about Bali Treetop Adventure Park
Each zipline course and tight rope bridge stretches from tree to tree, and safety is guaranteed with the use of high-quality equipment and carabiners.
The courses were designed by SkyZip Engineering, the firm behind other treetop adventure parks worldwide. In total, there are 72 different obstacle courses to try out. All activities are assisted by professionals and fees include insurance coverage.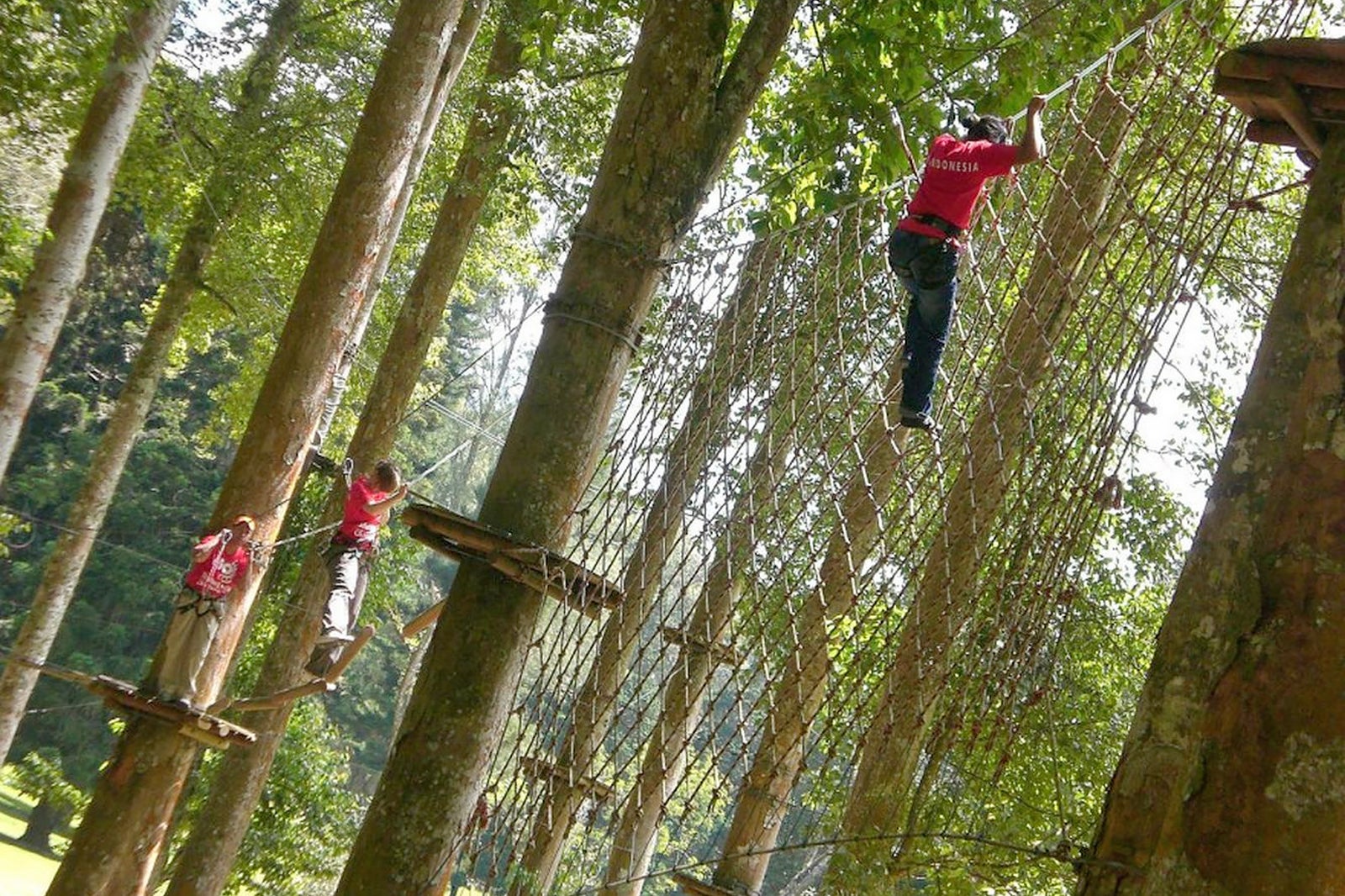 Bali Treetop Adventure Park in Bedugul
Location: Eka Karya Botanic Garden Bali, Candikuning, Bedugul, Baturiti, Tabanan, Bali 82191, Indonesia
Open: Daily from 9am to 6pm
Phone: +62 (0)361 9340009
Back to top