11 Best Things to Do in London
What is London Most Famous For?
London has a grand history to rival any other city in the world, and yet it's on the cutting edge of innovation. You can lose yourself in museums, watch the finest performance art, hit the clubs and pubs, or simply walk in the footsteps of history's great and good. If you're here for shopping, it seems every niche is covered by some market or mall, and pop-up events seem to happen in every season along the river.
There's something about the grandeur of London that's unmistakable. As you stroll along the famous streets, it's easy to get a sense that something important is happening around the next corner. To get a sense of what we mean, here's our guide to what you should do in London on your first day.
What are the best things to do in London?
1
Start the day at Covent Garden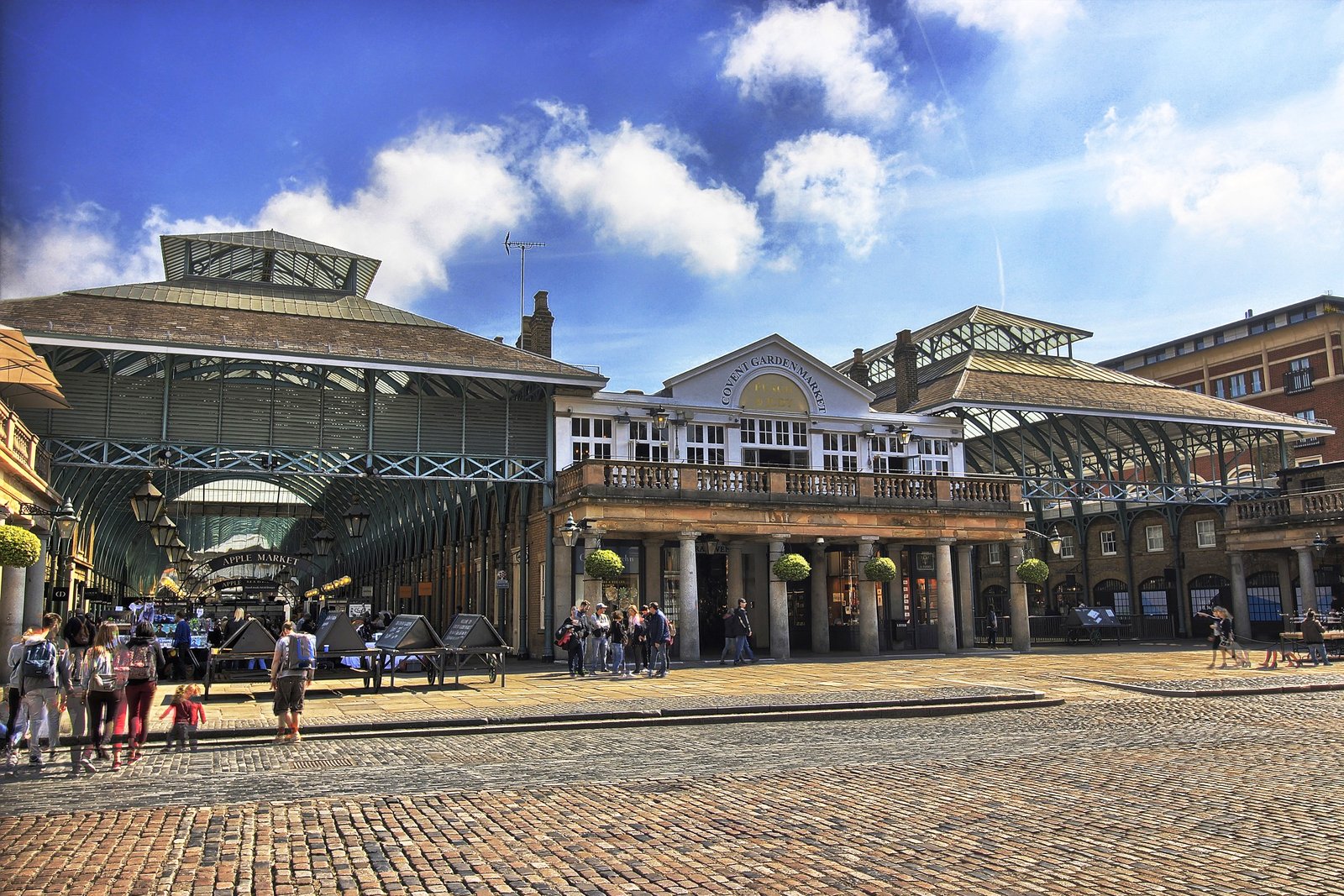 Couples
Families
Shoppers
Photo
This pedestrian-friendly public square in the West End is a great place for soaking up the vibrancy of London. Street performers entertain the crowds and restaurants spill out into the square, making Covent Garden one of the prettiest spots to be on a sunny day. Head into Covent Garden Market to find a variety of antiques, art and crafts, and fresh produce.
The restaurants in Covent Garden are a mix of famous franchises, expensive fine diners, and tourist traps knocking out microwave meals. You'll be spoilt for choice. Still, enjoying a leisurely drink while watching the street performers in Convent Garden is lovely. For the best vantage spot, get yourself a coveted table on the terrace of the Punch & Judy pub.
Location: Covent Garden, London WC2E 8BE, UK
2
Go shopping along Oxford Street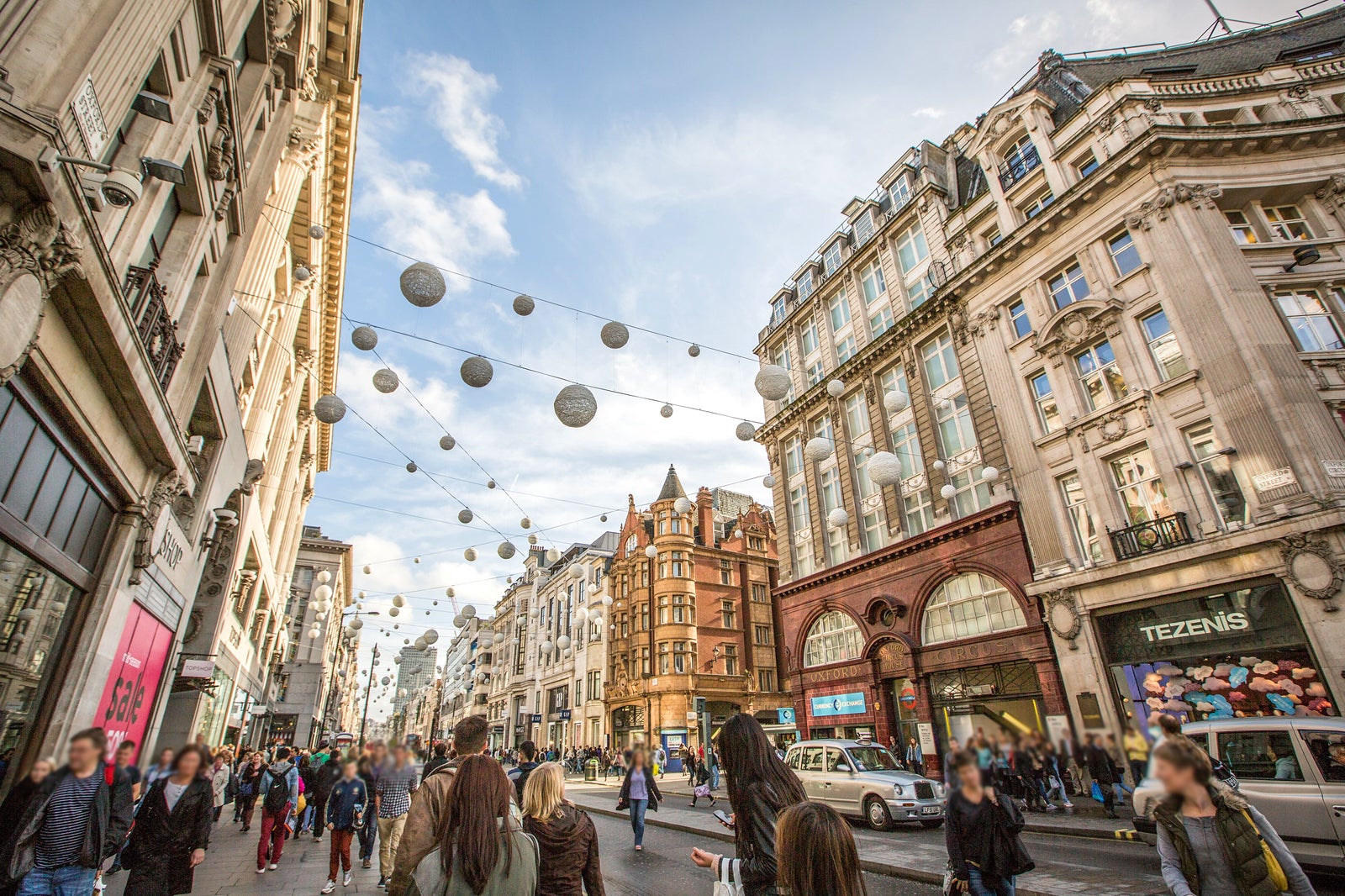 Oxford Street is the finest shopping street in England. You'll find flagship stores from many of Britain's best brands, along with fancy department stores like Selfridges and Debenhams. It's also a good spot to pick up cheap and tacky souvenirs from street stalls.
If you want to experience the full scope of this retail heaven, take the Tube to Tottenham Court Road station and shop all the way down to Marble Arch, at the opposite end of Oxford Street. Use Oxford Circus station as your reference point, roughly halfway down the street. For young fashion, you can't miss a short detour to the famed Carnaby Street. Around the festive season, Oxford Street is especially pretty, with thousands of twinkling Christmas lights and imaginative window displays.
Location: Oxford St, London, UK
photo by Tony Webster (CC BY 2.0) modified
3
See the Changing of The Guards at Buckingham Palace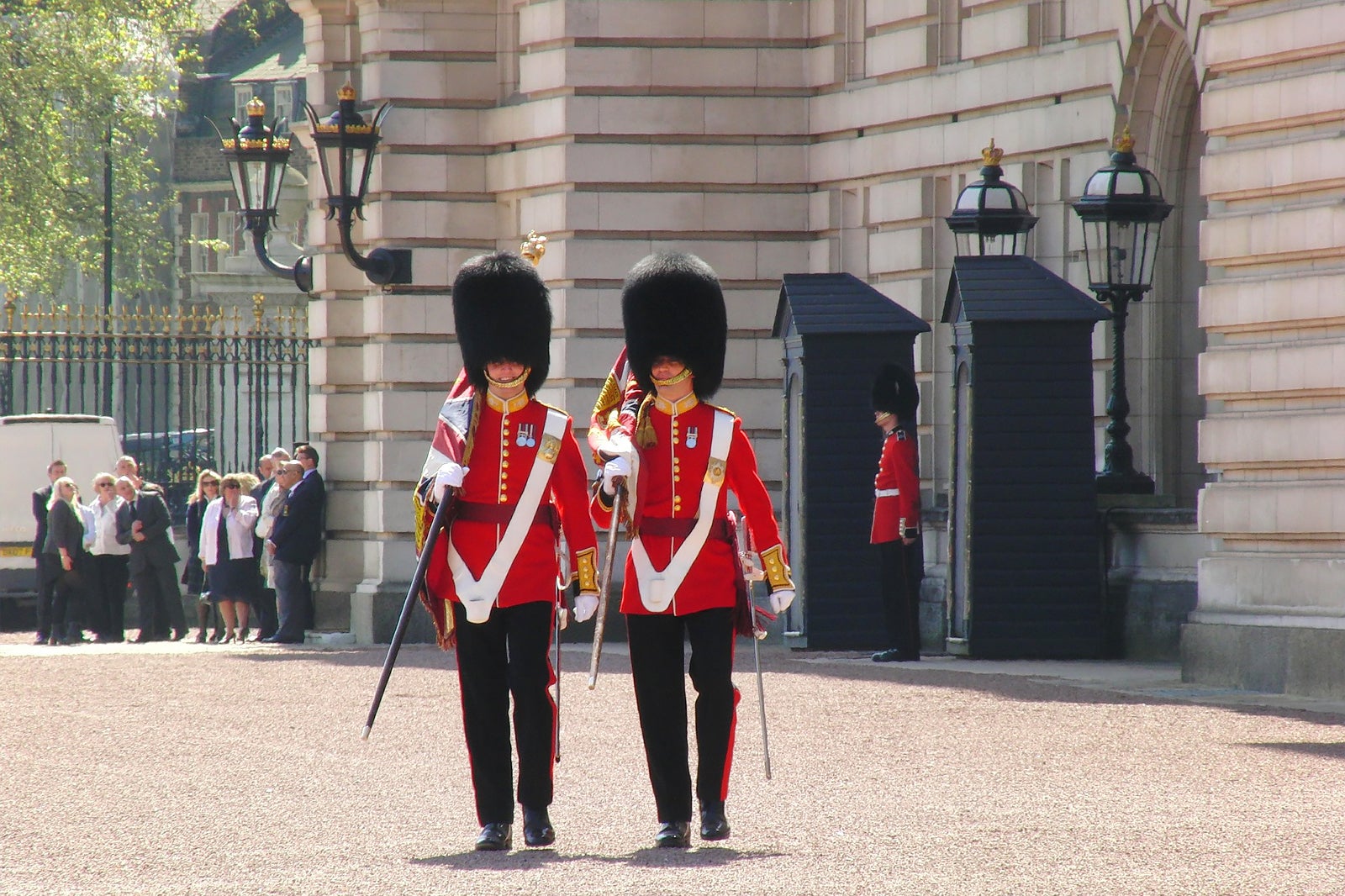 Buckingham Palace is the seat of the Queen and is surely on every visitors' 'to do' list when in London for the first time. The best time to visit this stately mansion is when the regiments who are tasked with protecting the palace change shifts. The exact times of the Changing of the Guards varies, but it's usually around 11am, every Sunday, Monday, Wednesday and Friday.
There's a bit of ceremony and pomp to it, usually with a brass band playing while the soldiers march in front of the waiting crowds. It can be hard to get a good view on busy summer days, so arrive in plenty of time if you want to be up against the railings for a clear photo.
Location: Westminster, London SW1A 1AA, UK
Open: 11 am on Sundays, Mondays, Wednesdays and Fridays
You should visit this amazing food market around meal times to sample the range of artisanal treats. Sausages, roasted and cured meats, shellfish, freshly baked bread, and every type of English cheese you might name (and plenty of European ones too) are all here. It's easy to find next to London Bridge station.
Considering this is a market, prices are a little on the high side. If you're cheeky enough, you could fill up on free samples alone… but we don't recommend it.
Location: 8 Southwark St, London SE1 1TL, UK
Open: Daily from 10 am to 5 pm (8 am on Saturdays)
Phone: +44 (0)20 7407 1002
5
Must-See: Big Ben and The Houses of Parliament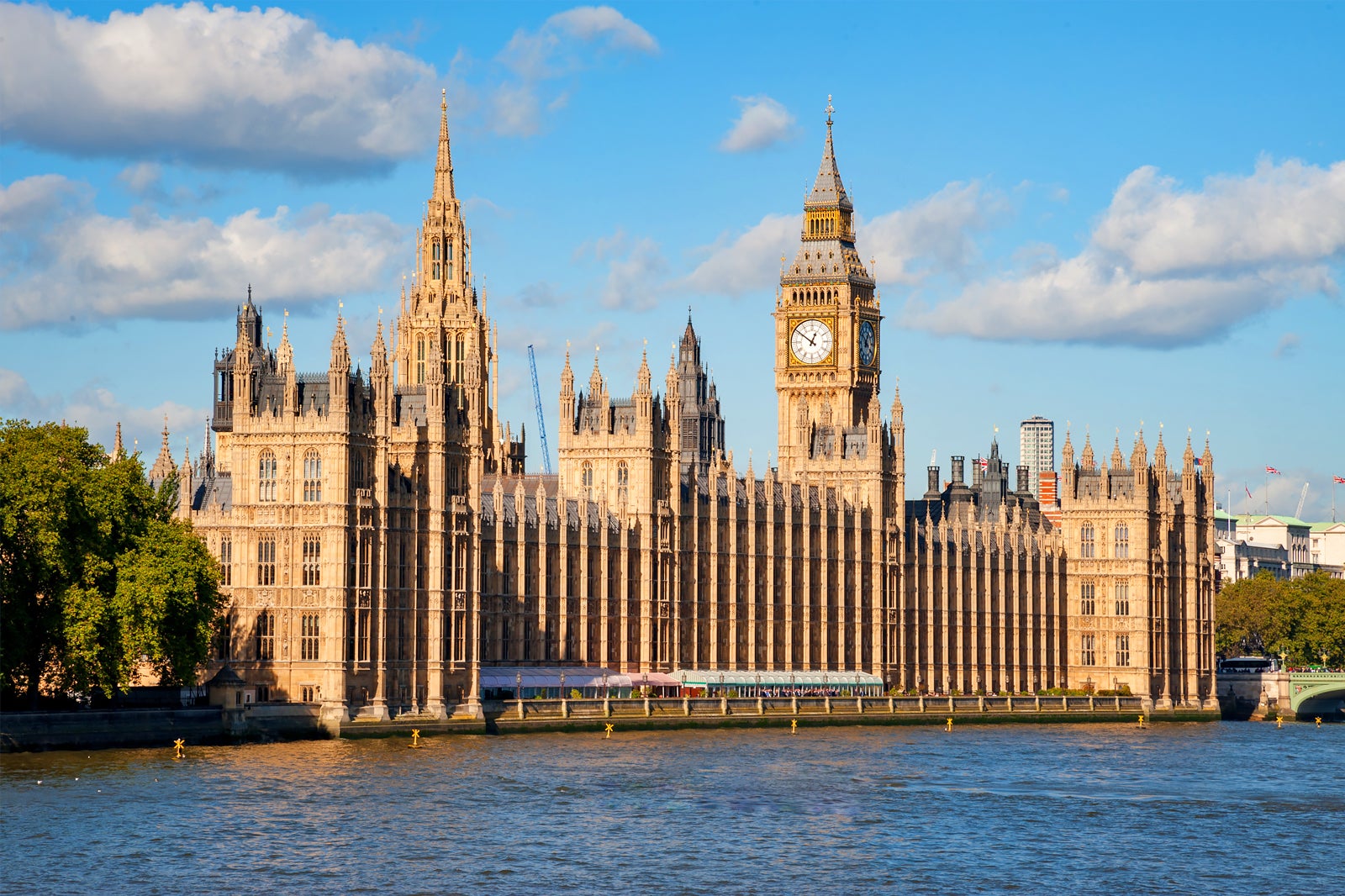 This stunning Gothic landmark is the seat of the British Parliament, and the clock tower – commonly known as Big Ben – has been keeping time for the rest of the world for over a century. The sound of the chimes is almost as famous as the clock tower and has been replicated throughout the world. They are enduring icons of London.
Starting from Westminster station, you can explore the statues in Parliament Square, before crossing over Westminster Bridge to get a classic photo with the Parliament in the background. Carry on over the bridge to the South Bank for another stunning cityscape across the river.
Location: Westminster, London SW1A 0AA, UK
6
Take a river bus from Westminster to Tower Bridge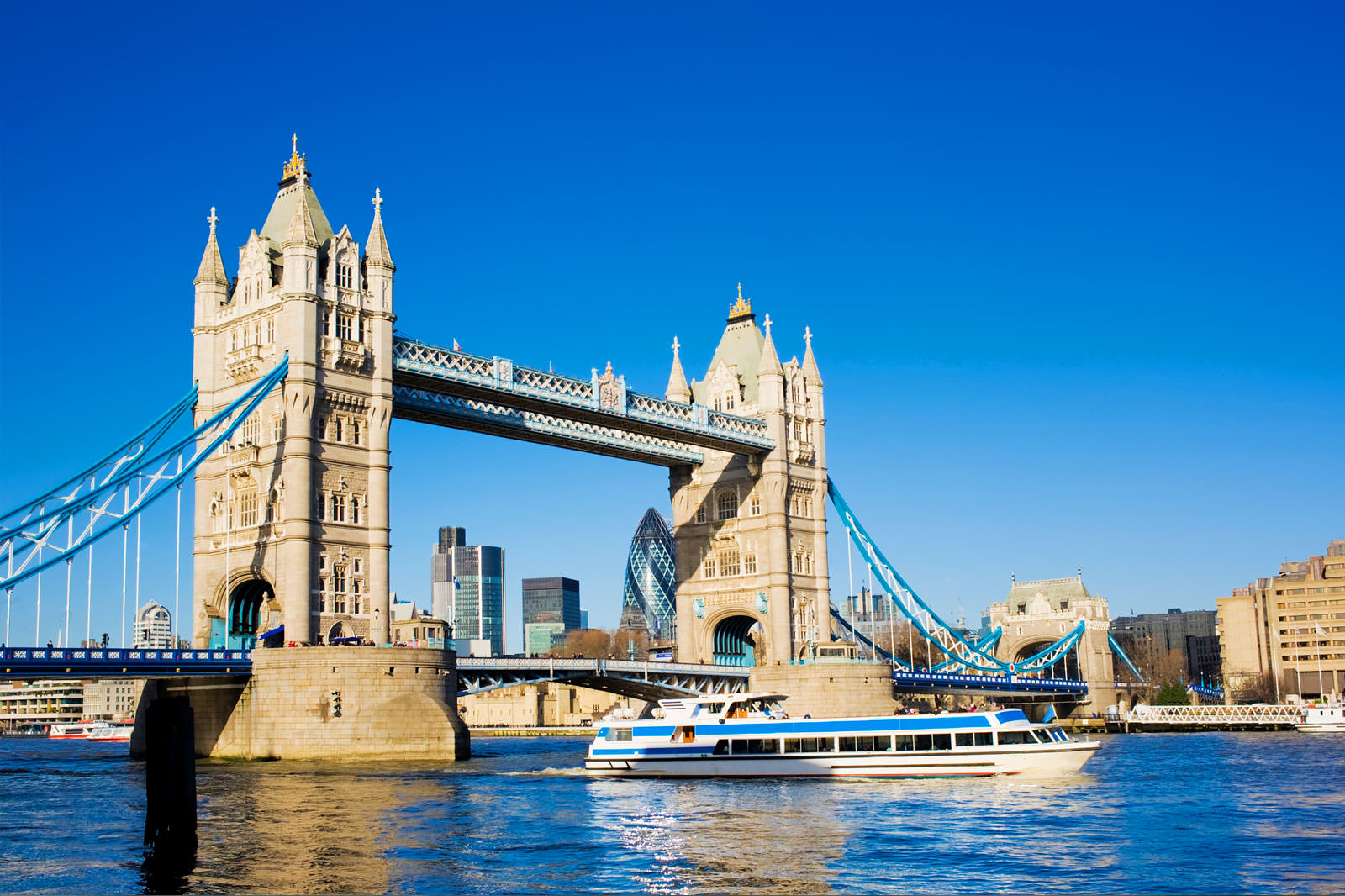 The London Underground is probably the most famous way to get around the city, but taking a river bus is by far the most scenic. The air is cleaner, too. Known as Thames Clippers, the public river buses run on 5 routes along the Thames. They lack the commentary found on tourist boats, but the tickets are cheaper, and it just feels more authentic.
If you're looking for the best sights lining the riverbanks, we recommend you board at Westminster and cruise down to Tower Bridge. If you have an Oyster travel card (you should definitely get one), you can use it for discount journeys.
Location: Victoria Embankment, London SW1A 2JH, UK
Probably the easiest dish to find, but the hardest to get just right, fish & chips is as English as the Queen. The perfect serving of fish & chips should consist of a fresh, moist fillet of cod or haddock that flakes off in clean lines, wrapped in crispy batter, with some chunky chips on the side, all doused in vinegar.
You can find half-decent servings in many pubs throughout London, but if you're looking for the real deal, head to the award-winning Poppies Fish & Chip Shop next to Spitalfields Market. The fish is exceedingly fresh, and they have a range of sides, like mushy peas and jellied eels. The faux-newspaper serving is a nice touch, too.
Location: 6-8 Hanbury St, London E1 6QR, UK
Open: Daily from 11 am to 11 pm
Phone: +44 (0)20 7247 0892
8
Shop some more at Spitalfields Market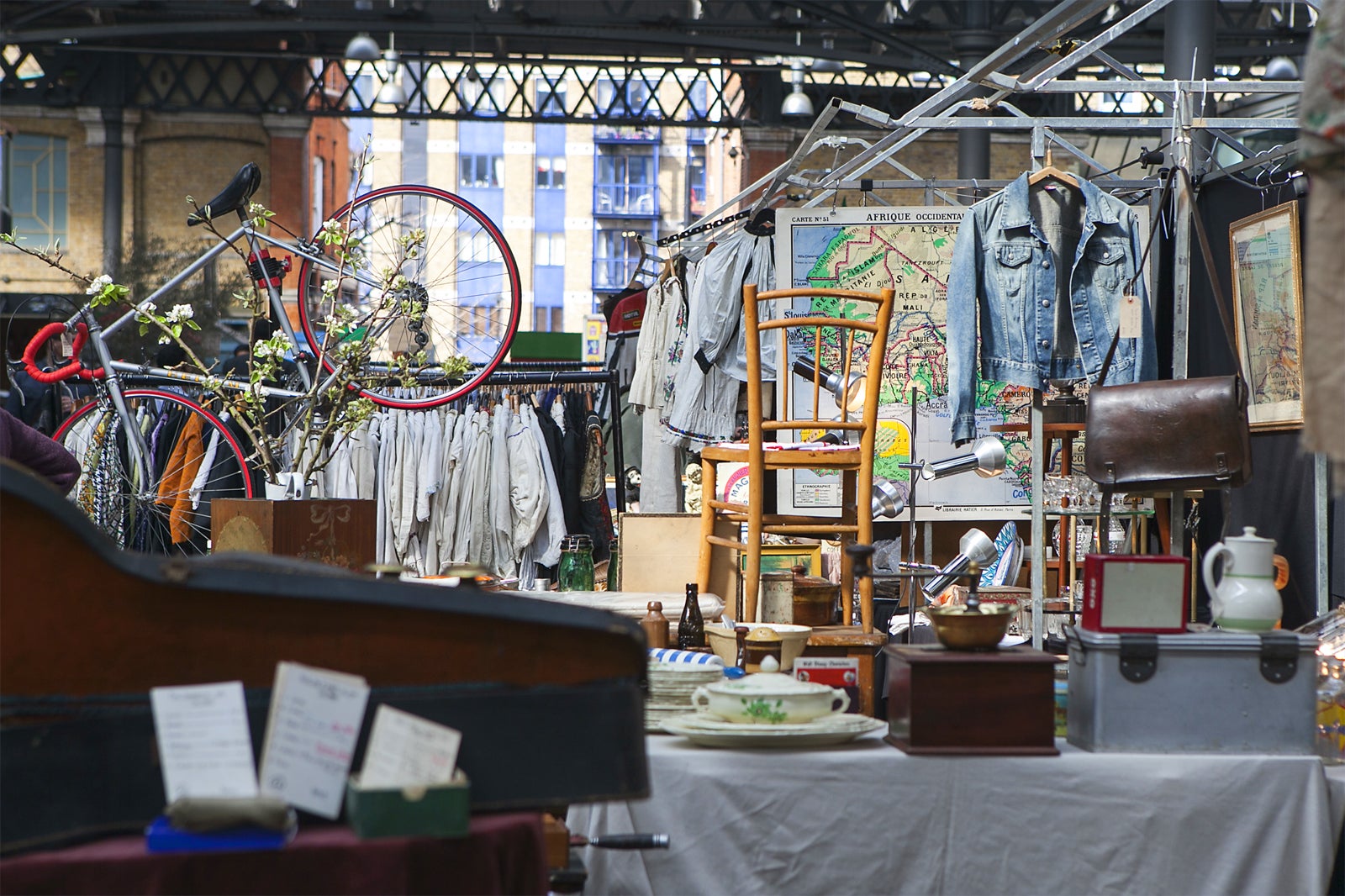 Spitalfields Market is renowned for its cutting-edge fashion boutiques, vintage traders and generally cool atmosphere. It's open every day, but on weekends you'll find the best selection of handcrafted items from some of London's finest independent designers. We've seen everything from women's trench coats covered in Manga designs to African-inspired hats. It's walking distance from Liverpool Street station in London's East End.
As well as incredible shopping, you can buy some fresh food from the wet market or grab a bite from a variety of franchise restaurants. If you want to show off your cool new clothes, take a short walk to Brick Lane and trendy Shoreditch.
Location: Brushfield Street, London, E1 6EW
Open: Daily from 11 am to 7 pm
Phone: +44 (0)20 7247 8556
9
Must-See: Natural History Museum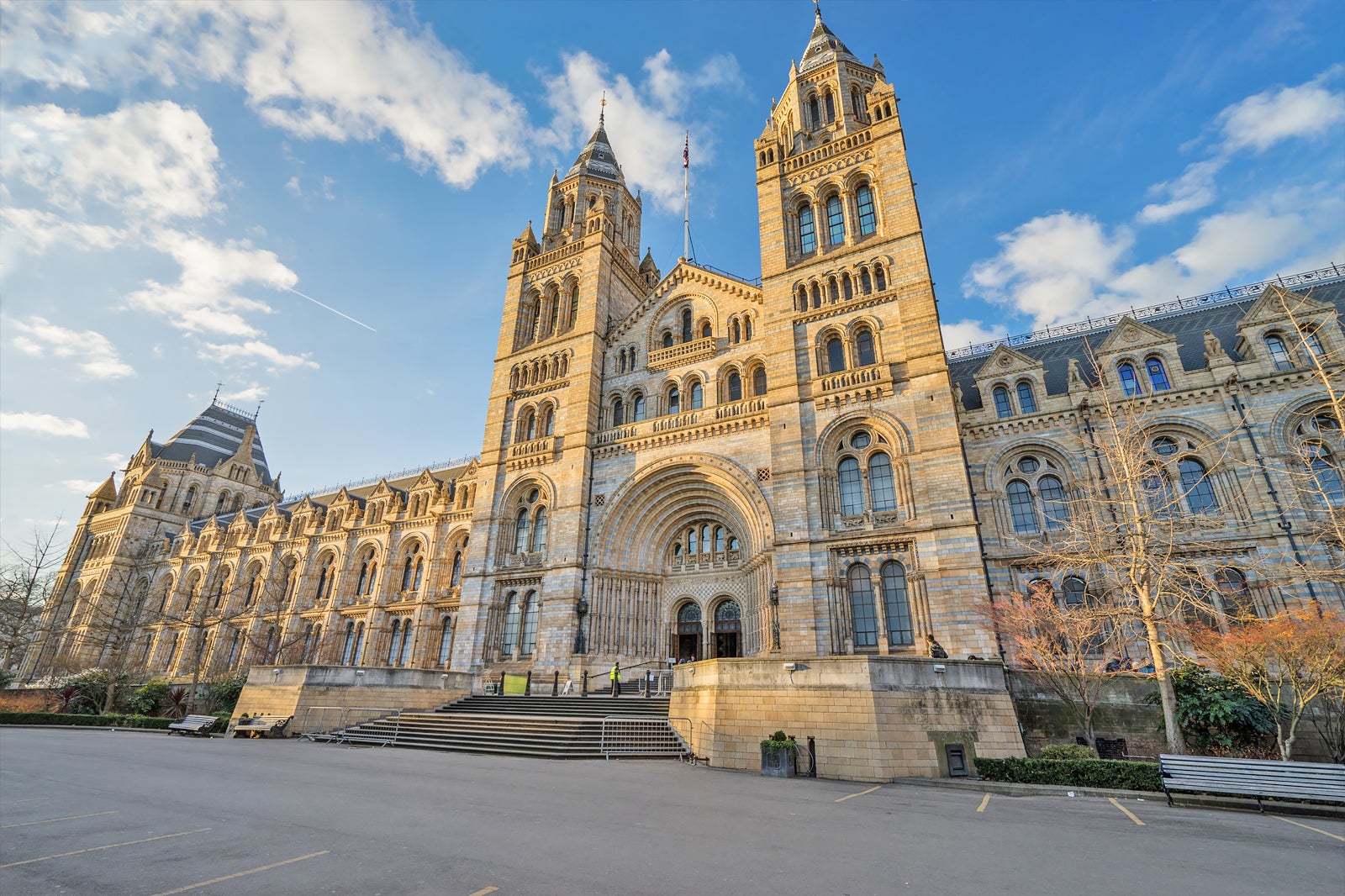 Natural History Museum is a fun, interactive experience all about the evolution of the natural world – from the time of the Tyrannosaurus Rex up to the present day. With a combination of genuine dinosaur skeletons and interactive displays, the museum captures the miracle of life on this planet. It's hard to walk away from here without a new-found respect for the world we live in.
Split into 4 sections, the museum has loads of cool experiences suitable for all the family, most notably an earthquake simulator. In the geology section, there's a genuine chunk of moon rock. The building itself is more like a grand cathedral than a museum. You'll be thrilled and surprised be many of the exhibits, and best of all, it's free.
Location: Cromwell Rd, London, SW7
Open: Daily from 10 am to 5.30 pm
Phone: +44 (0)20 7942 5000
10
Dinner and drinks at The Shard
Over 1,000 ft tall, entirely glass fronted, and shaped like a momentous icicle, you can't fail to notice The Shard from any borough of London. It's even more impressive when you're on top of the building looking down, and if you aren't lucky enough to be staying at the Shangri-La (the hotel occupies the 34th to 52nd floors), then dinner and drinks is a memorable way to start your evening in London.
Among the exquisite collection of swanky restaurants and cocktail lounges, the contemporary British cuisine served at Aqua Shard is our pick for dinner. For a nightcap with a view, head up to the Gong bar on the 52nd floor.
Location: 32 London Bridge St, London SE1 9SG, UK
Phone: +44 (0)344 499 7222
11
End the day watching a West End play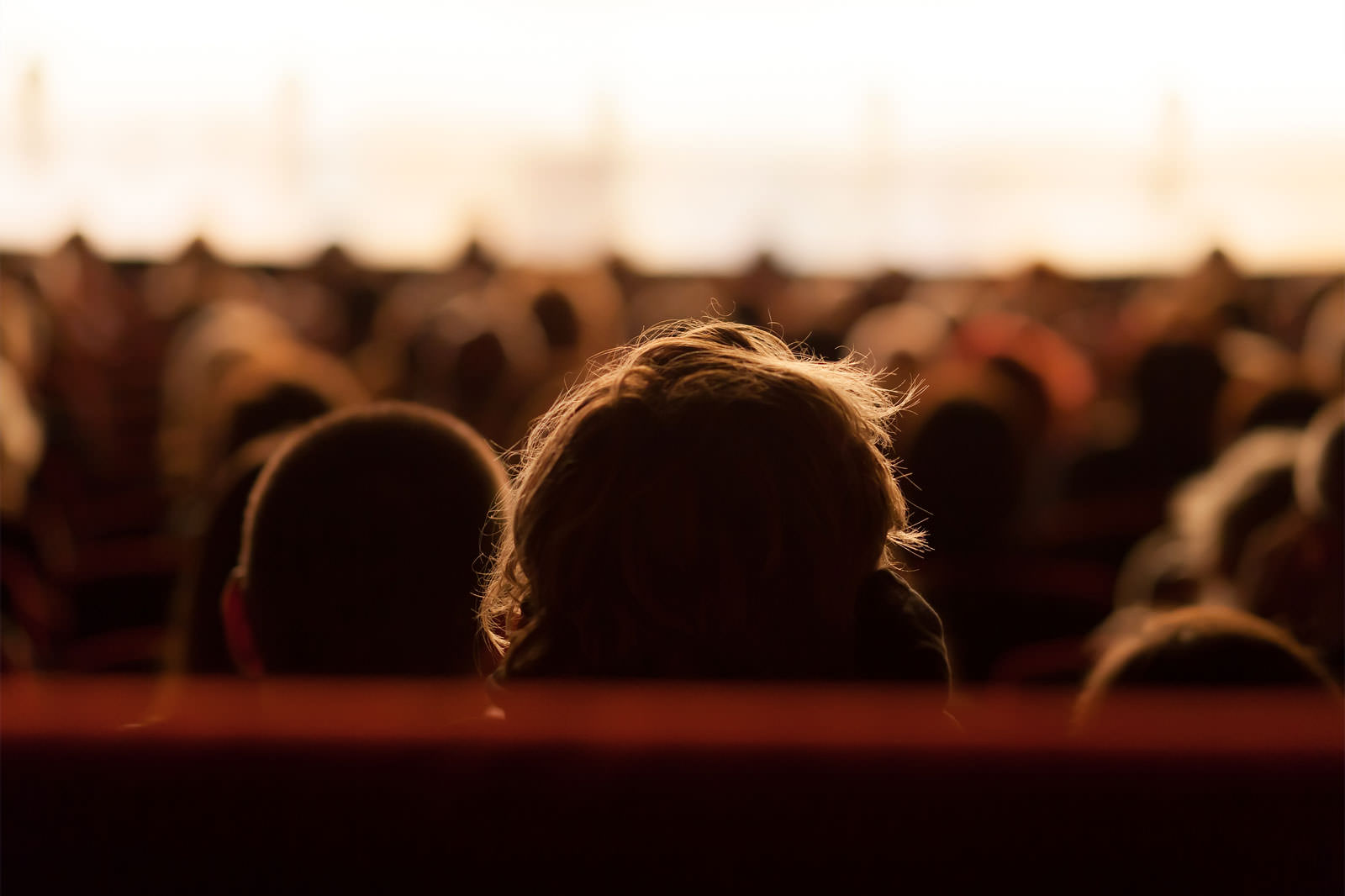 Couples
Families
Nightlife
Luxury
London's West End is a byword for live theatre – musicals, in particular. From enduring classics like Les Misérables to the latest blockbusters, and plenty of fringe theatre written by up-and-coming artists, this is one of the world's finest spots for performance art.
The cost of premium seats for many of London's most in-demand plays is often over £100, but you can find cheap, last-minute tickets online if you're flexible with your dates and times. Choosing a weekday matinee performance is a savvy way to grab the best seats in the house.