10 Best Things to Do in Hook
Explore This Quiet Town
Hook is a quaint town located in the Hampshire countryside where you can enjoy shopping, interacting with animals and taking in the local history. Animals are particularly popular here, as you'll find rare farm animals as well as an entire alpaca farm.
The historical sites are impressive as well, with ruined castles and old churches. Don't forget to stop by the many local shops where you'll find one-of-a-kind antiques for your home. Discover the 10 best things to do in Hook.
1
Pennybridge Farm
Visit the famous alpacas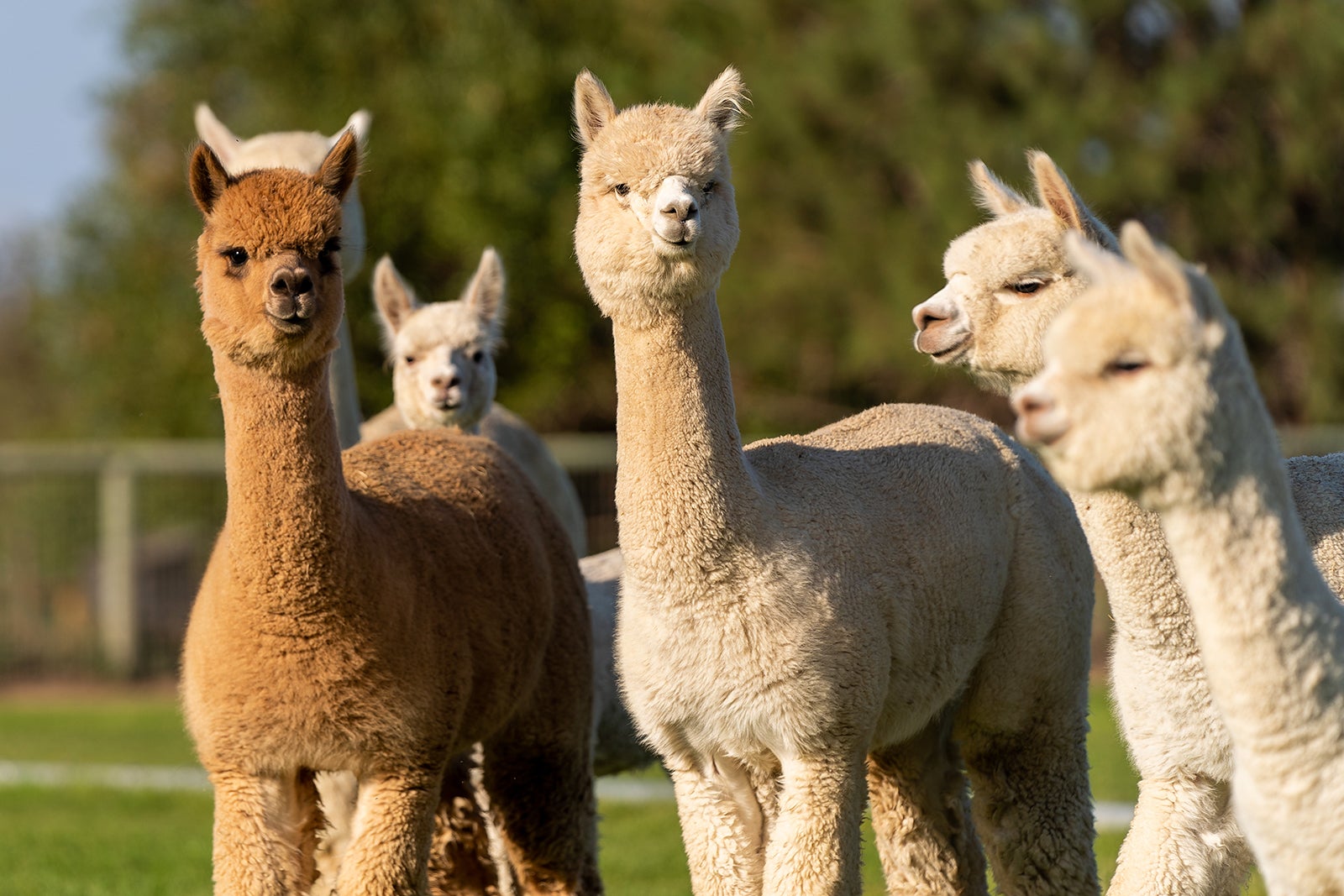 Pennybridge Farm is an alpaca farm where you can visit these delightful and adorable creatures and even take one home if you're serious about adoption. These friendly, social creatures can be found in large groups at the farm, and you'll find them timid yet inquisitive in response to visitors.
In addition to visiting the animals, you'll also find alpaca-related items available for purchase including yarn and fleece. You can find it all for yourself about 3 miles east of the town centre after just a 10-minute drive.
Location: Greywell Rd, Hook RG27 9GT, UK
Open: Open by appointment
Phone: +44 (0)1256 764824
2
Miller's Ark Animals
Explore an all-ages farm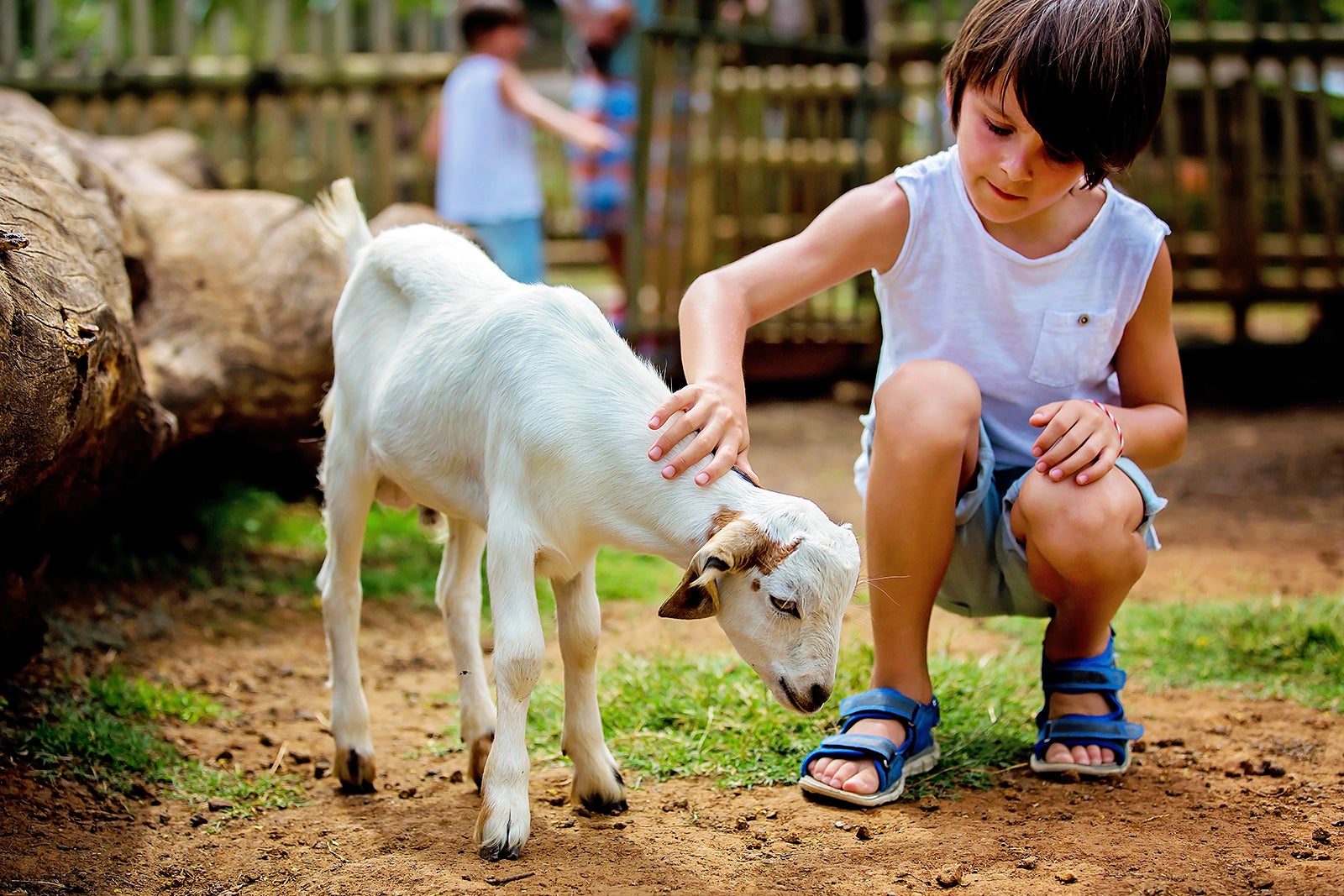 Miller's Ark Animals is home to a variety of farm animals that visitors can see and interact with in a safe and kid-friendly environment. Among these animals, you'll find some rare breeds like Irish Moiled and traditional Belted Galloway cattle. More than 10 rare sheep breeds can be found here as well.
The animal touch experience is one of the most popular aspects of this farm, as being able to spend time close to friendly animals can be downright therapeutic. You'll find it all a few minutes' drive east of the town centre near the Lyde River.
Location: Blackstocks Ln, Hook RG27 9PH, UK
Phone: +44 (0)1256 767596
3
Odiham Common
Enjoy the scenic outdoors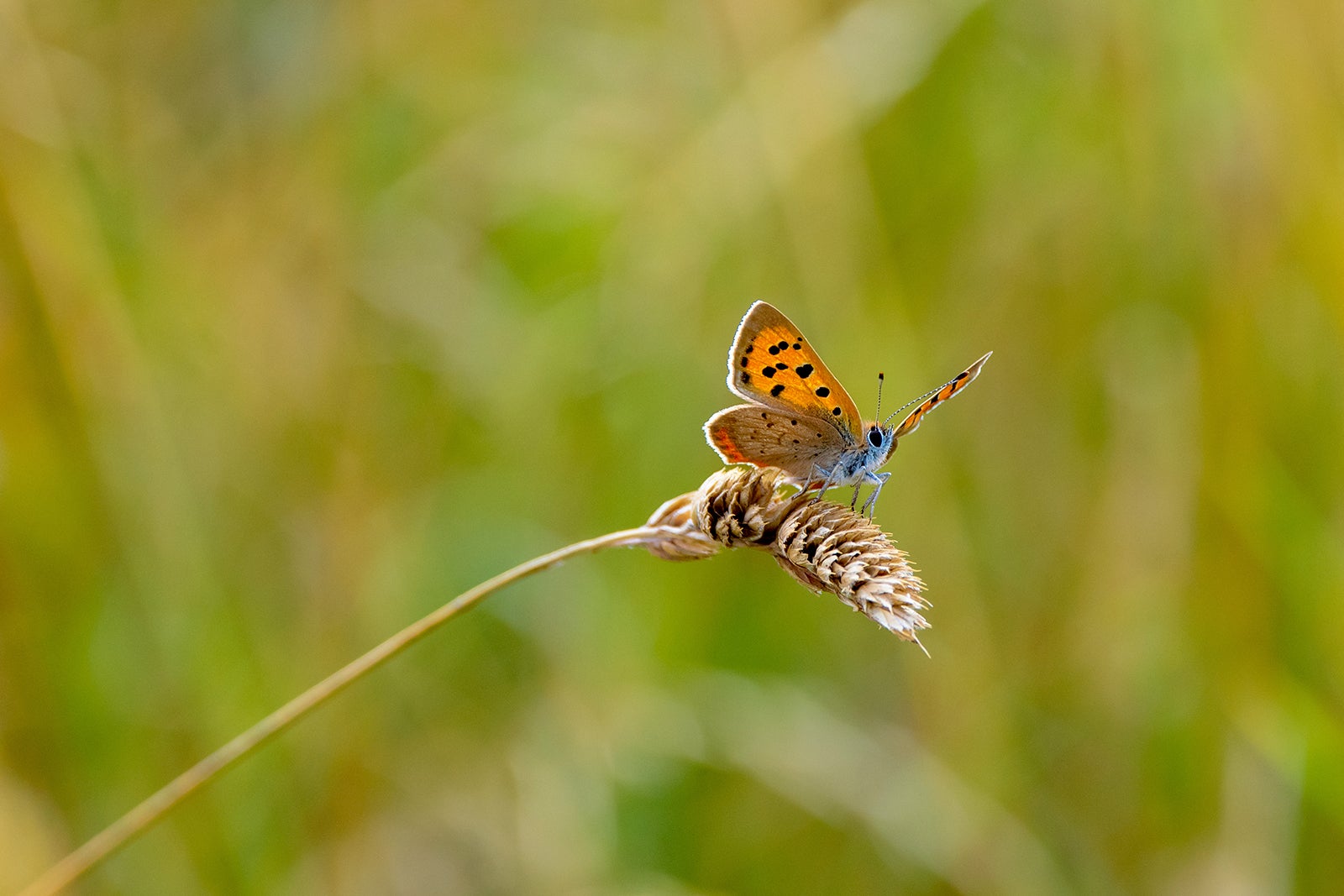 Odiham Common is a vibrant outdoor area that's packed full of outdoor activities whether you're looking to enjoy a relaxing stroll, have a picnic or spend time near the canal. This area is a wood pasture, which is relatively uncommon outside the New Forest and makes this a Site of Special Scientific Interest.
When you visit the canal within this park, you'll be able to enjoy the tranquil waters and the wildlife living within. Numerous ducks and swans frequent the area, and you can feed them. You'll find the Odiham Common a few miles southeast of the town centre.
Location: London Rd, Hook RG29 1JJ, UK
4
West Green House
See opera performances and a historic house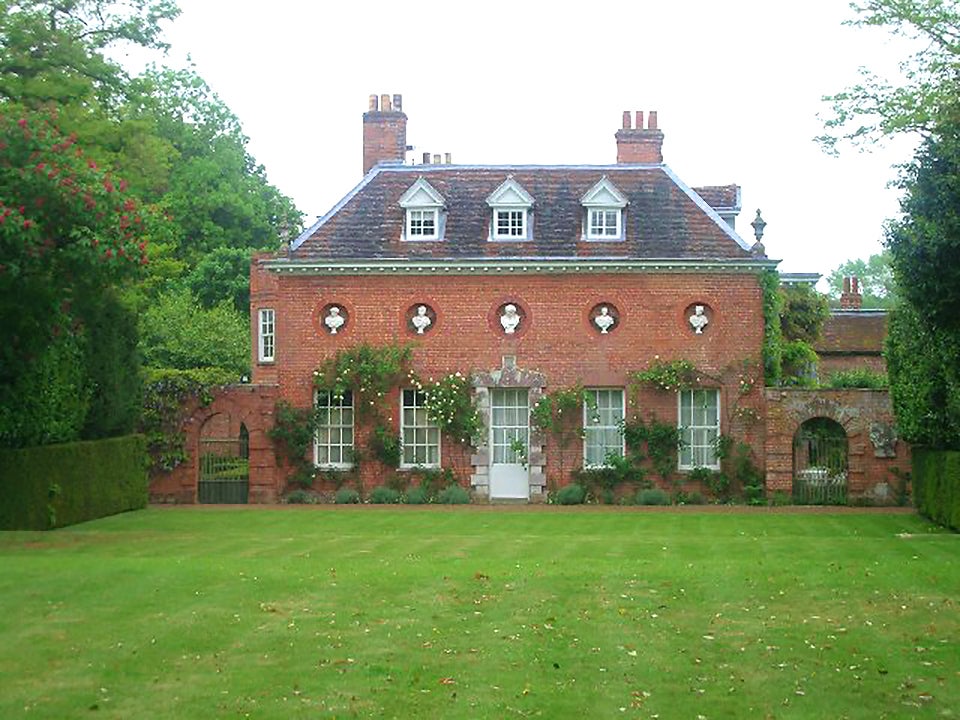 West Green House is an 18th-century country house that offers intricately designed and vibrant gardens to explore from which you can also see opera performances. The gardens themselves are impressive in their own right with numerous monuments and features such as the iconic Moongate that frames the Nymphaeum.
The opera performances are what draw in so many visitors during the summer. They're staged on the theatre lawn, as the contours of the garden create an orchestra pit and seating area where everyone can hear. You can see it all for yourself a few miles northeast of the town centre in West Green.
Location: West Green House, Thackham's Ln, Hook RG27 8JB, UK
Open: Monday–Friday from 9.30 am to 4.30 pm (closed Saturday–Sunday)
Phone: +44 (0)1252 848676
photo by Andrew Longton (CC BY-SA 2.0) modified
5
Wellington Country Park
Find outdoor adventure at the park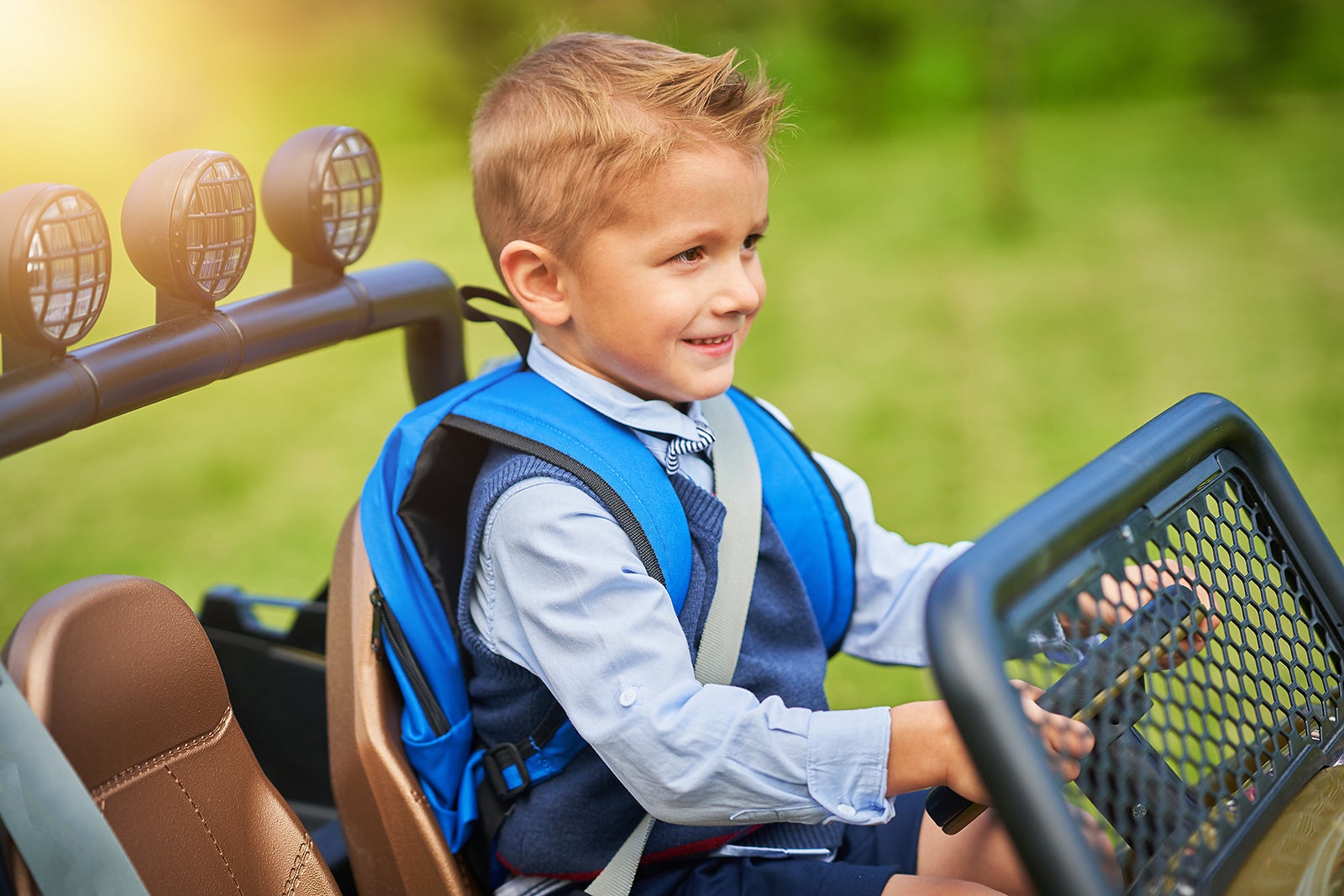 Wellington Country Park hosts a diverse array of activities the whole family can enjoy like an animal farm, walking trails and mini golf. Among the activities here, you'll find automated Jeeps that kids can drive around in a safe environment as well as a splash zone with water features. One of the highlights of this park is the miniature railway.
This short train ride takes about 5 minutes to complete, but along the way, you and the kids can see the vibrant splendour of this protected nature area. You'll find the park about 12 minutes north of Hook's town centre by car.
Location: Odiham Rd, Riseley, Reading RG7 1SP, UK
Phone: +44 (0)1189 326444
6
Odiham Castle
Explore a ruined castle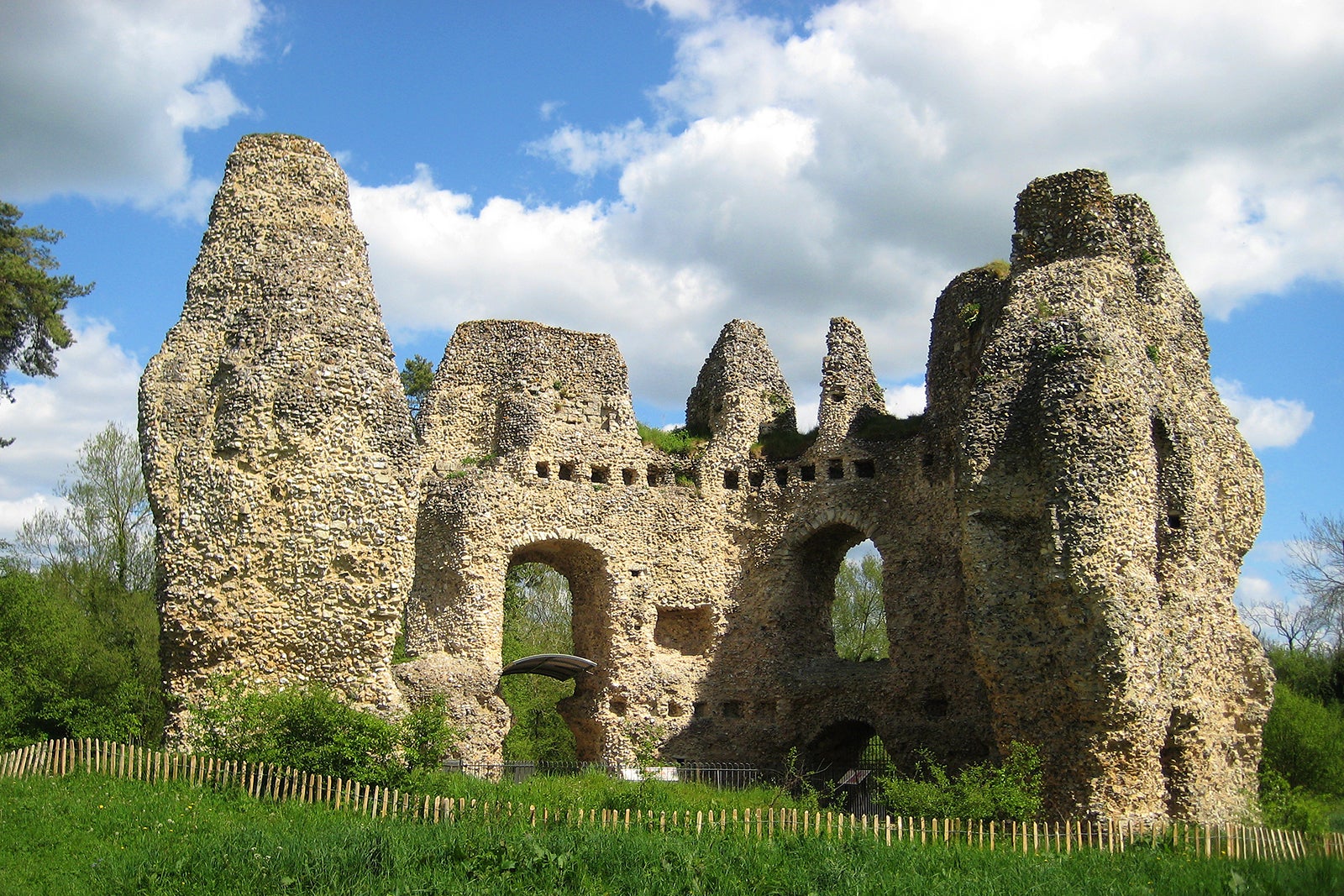 Odiham Castle is a ruined castle dating back to the 13th century that you can visit to see the remnants of one of the few castles King John ever constructed. Today, only the keep and the outlying earthworks remain, while the rest of the structure has been lost to time.
The moat, however, is still partially visible in the form of an overgrown pond across the canal. When you visit, you'll find yourself being transported to the past as the castle's location leaves it fairly isolated from the rest of town thanks to surrounding dense trees. You'll find the castle in North Warnborough just south of the town centre near the River Whitewater.
Location: North Warnborough, UK
Open: 24/7
photo by BabelStone (CC BY-SA 3.0) modified
7
Balloon Tours
Soar through the skies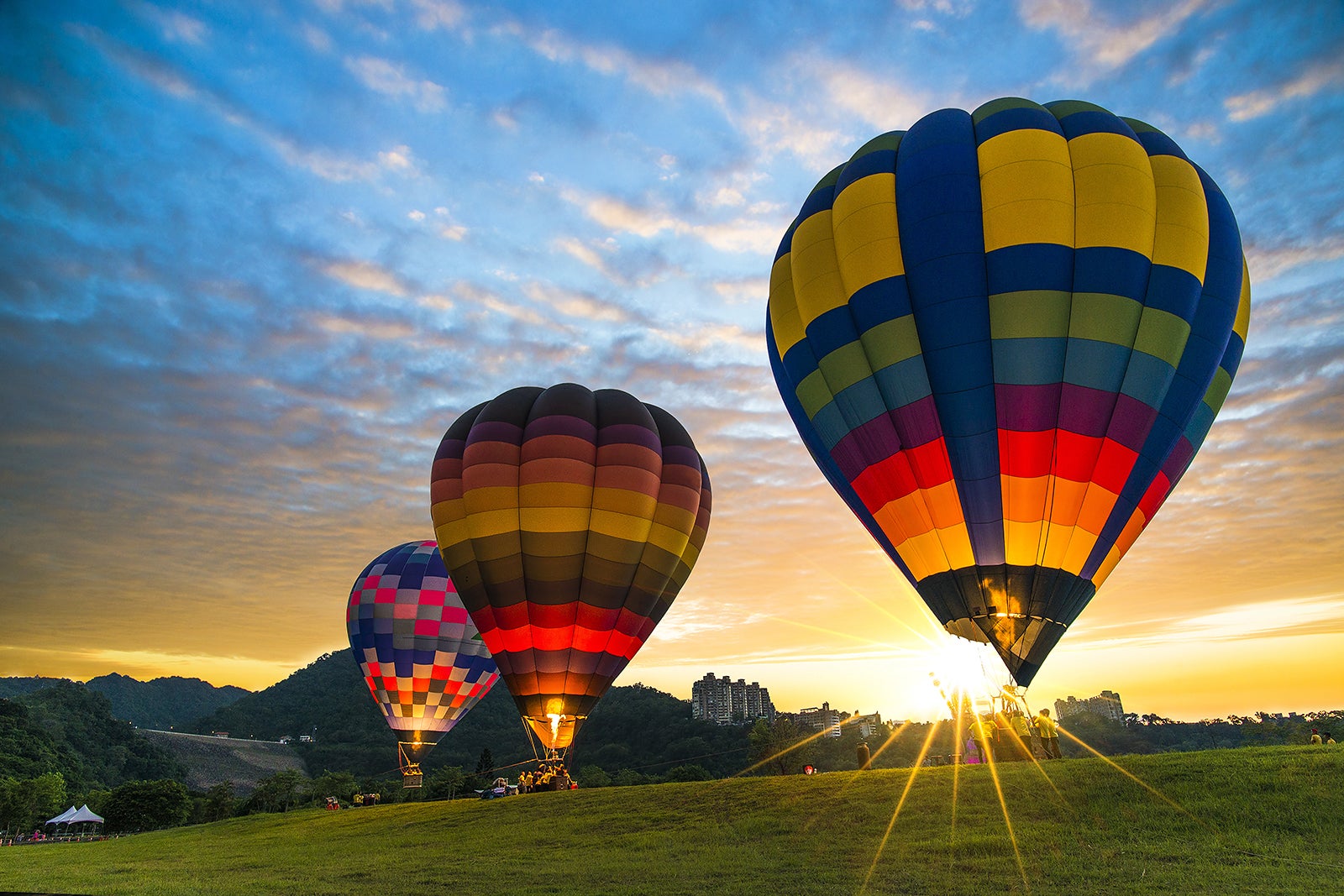 Balloon tours in Hook take you far above the clouds and let you enjoy a bird's-eye view of the town and the surrounding Hampshire countryside. Led by expert aviators, balloon rides let you explore the area like no other method can, as the winds take you wherever they want.
Balloon tours are open to individuals, small groups and corporate events, so you can embark on one no matter what kind of holiday experience you're planning. You'll find some taking off just a few miles east of Hook proper.
8
St John's Church
Visit a quaint church
St John's Church is a brick church built in the 1930s that offers activities and events along with its impressive architecture. You'll find a coffee shop and cream tea in the church that you can enjoy whether you're a member or not. Plus, their breakfast offerings can be quite tasty, often rivalling some of the best local restaurants.
The church was designed by Edward Maufe, and you can see a massive stained-glass window that depicts St John the Evangelist along with the HMS Cressy as an ode to Frank George Matthews. You can find the church in the town centre near Wellworth Park.
Location: London Rd, Hook RG27 9EG, UK
Phone: +44 (0)1256 760169
9
Eversley Barn Antiques
Visit a historic antique shop
Eversley Barn Antiques offers a wide variety of antiques including furniture, tools, decorations and collectables all housed in a 16th-century barn. When you step inside this shop, you'll find more than 30 cabinets of items and 2,000 square feet of larger antiques each with their own unique story to tell.
The outside area of the shop has a few antiques on offer as well. For the most part, antiques displayed in the outside area are meant to be utilised in your garden or anywhere else that sees the sun often. You'll find this shop about 7 miles from the town centre to the northeast.
Location: Church Lane, Eversley, Hook RG27 0PX, UK
Open: Monday–Saturday from 10 am to 4.30 pm
Phone: +44 (0)1189 328518
10
St Mary's Church
Visit a historic church
St Mary's Church is a tranquil and peaceful place to visit where you can relax while marvelling at the impressive centuries-old architecture. The church dates back to the time of the Normans, with their arches still visible on the tower.
You'll find Gothic and early Renaissance detail on the church as well. Within the church, you'll find an intricately sculpted figure of the Virgin Mary with child inside a canopied niche. All of this is free for you to explore just a few miles west of Hook's town centre.
Location: Church Ln, Old Basing, Basingstoke RG24 7DJ, UK
Open: Daily from 9 am to 5 pm
Phone: +44 (0)7745 731729
Back to top