5 Best Things to Do in St Ives
What is St Ives Most Famous For?
It's easy to see why St Ives is one of the most popular towns to visit in Cornwall. Boasting fabulous beaches, excellent galleries, a stunning harbour and the most charming shops and restaurants, it's a cultural haven for holidaymakers.
Ideal for families and couples wanting everything they could possibly need right on their doorstep, or for adventurers looking to experience the South West's famous surfing lifestyle, you can't help but fall in love with the town. Start planning your dream Cornish getaway and check out these top things to do in St Ives.
What are the best things to do in St Ives?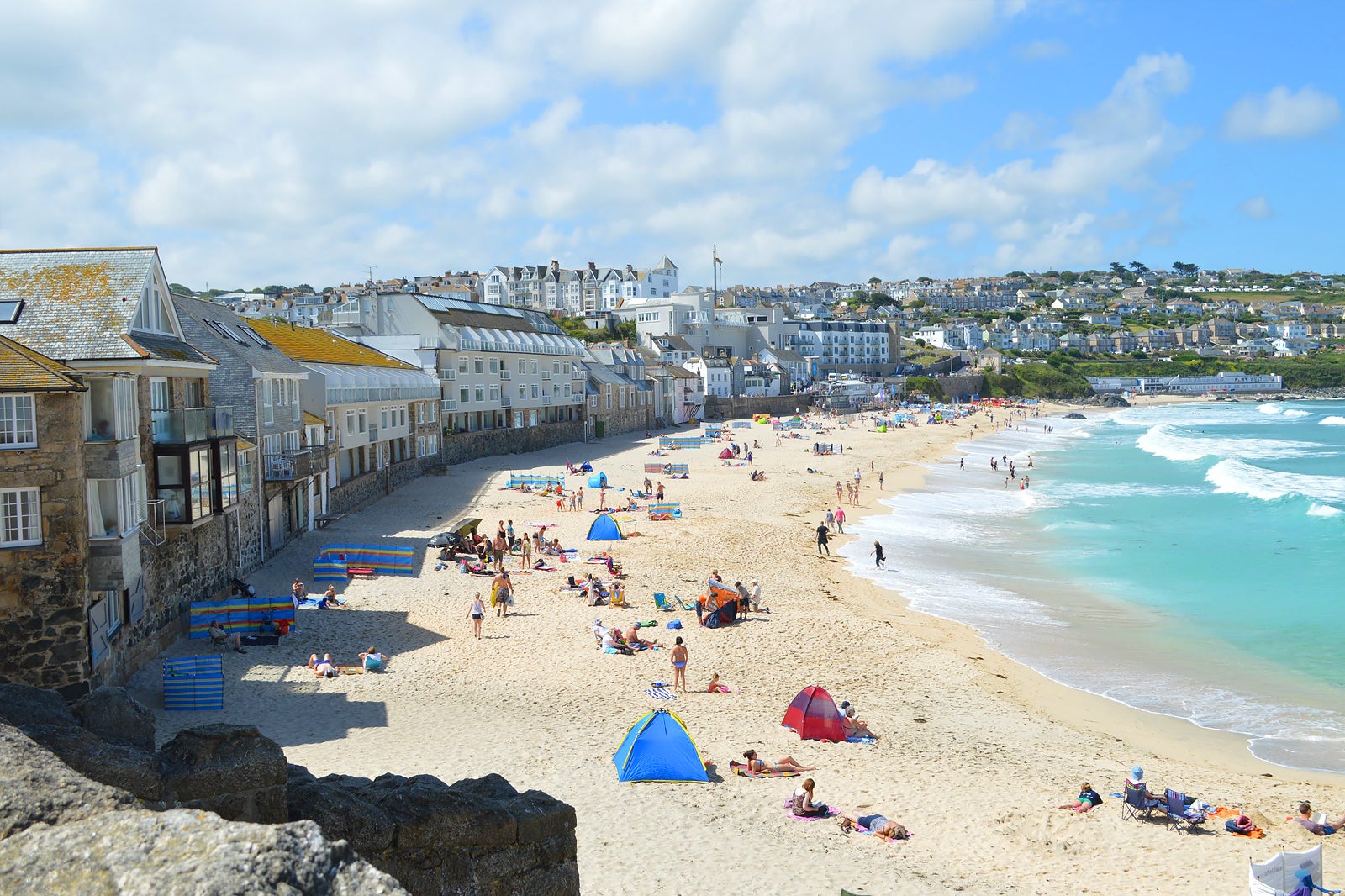 Porthmeor Beach
One of only 7 Blue Flag beaches in Cornwall
Porthmeor Beach is the place to go to soak up the warm Cornish sun. This beautiful sandy beach is just a stone's throw away from the centre of St Ives. In the summer months, it's busy with tourists and families who want to play among the rolling waves. During winter, it's the turn of the hardcore surfers. Although, if you fancy learning to hang 10 yourself, St Ives Surf School is located right on the beach.
Not just an idyllic setting, Porthmeor's Blue Flag status means it's recognised for its cleanliness and safety too. There are toilets on the beach, seasonal lifeguards, and an excellent beachside café.
Location: Porthmeor Hill, Saint Ives TR26 1JU, UK
Families
Photo
Budget
Adventure
photo by Matt Brown (CC BY 2.0) modified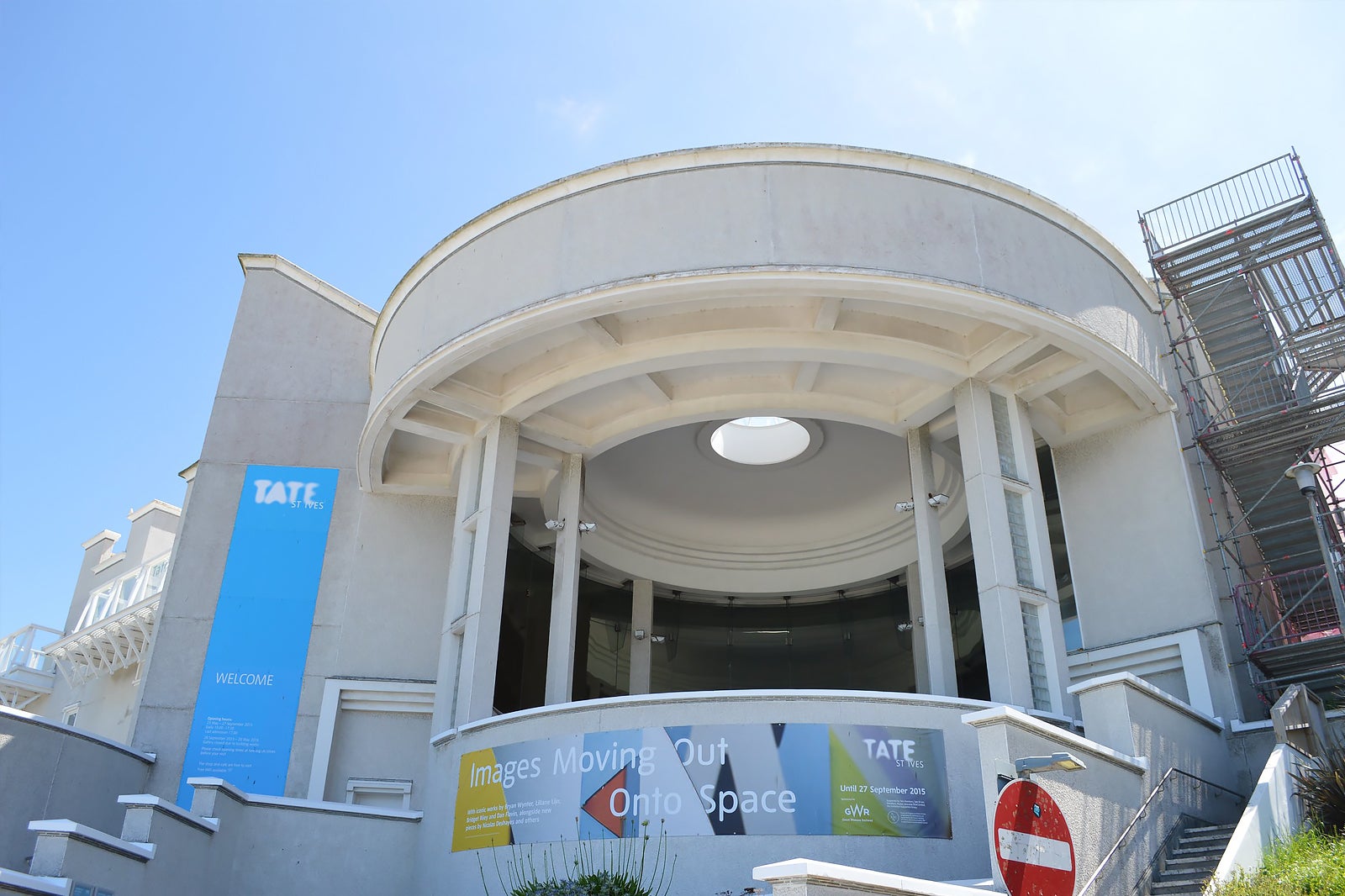 Tate St Ives
The town's iconic art gallery
St Ives is a town known for its great art galleries, but none is more iconic than the superb Tate St Ives, perched above Porthmeor Beach. Overlooking the Atlantic Ocean, the gallery is certainly impressive from the outside, but further exploration inside is an absolute must.
The recently expanded site features ever-changing exhibitions showcasing the work of modern British artists with links to St Ives and the surrounding areas. Free guided tours are available to make the most out of your visit and there's a café on the top floor with breathtaking views out over the bay. Combined tickets are available with the Barbara Hepworth Museum and Sculpture Garden.
Location: Porthmeor Beach, Saint Ives TR26 1TG, UK
Open: Daily from 10am to 5.20pm (closed on Mondays during winter)
Phone: +44 (0)1736 796226
photo by Matt Brown (CC BY 2.0) modified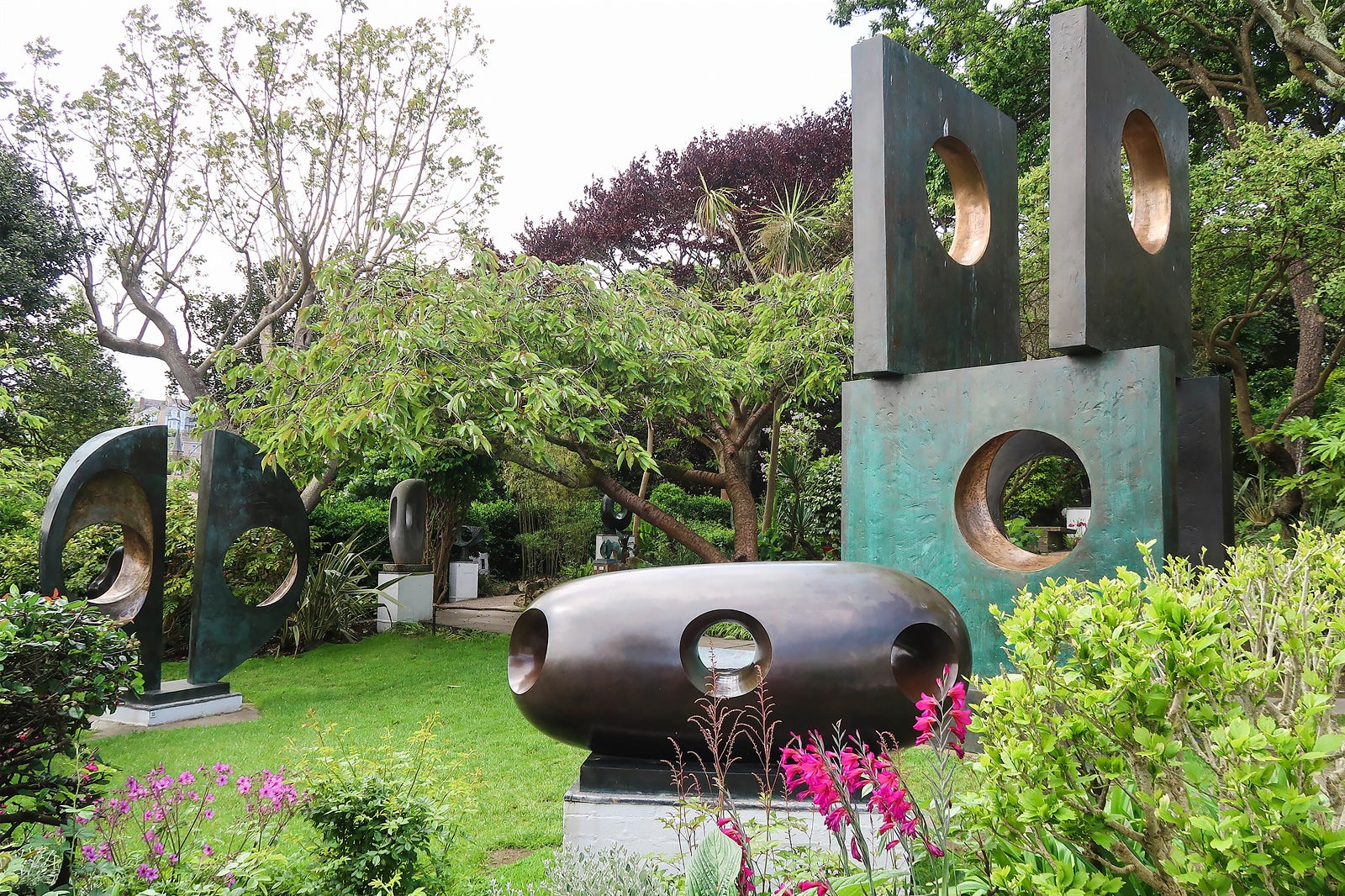 Barbara Hepworth Museum and Sculpture Garden
The former home of the internationally-renowned artist
The Barbara Hepworth Museum and Sculpture Garden celebrates the life of the British artist and sculptor who gained international prominence during her career. Originally from Yorkshire and having studied in London, Hepworth moved to St Ives at the age of 36 during the outbreak of World War II.
The museum wonderfully preserves Hepworth's Trewyn Studio home and garden, much how she left it before her death in an accidental fire at the site in 1975. It gives you a remarkable insight into her life and contains the largest collection of her outstanding modern art sculptures. Combined tickets with Tate St Ives are available for about £14.50.
Location: Barbara Hepworth Museum and Sculpture Garden, Barnoon Hill, Saint Ives TR26 1AD, UK
Open: Daily from 10am to 5.20pm (closed on Mondays during winter)
Phone: +44 (0)1736 796226
photo by Sykes Cottages (CC BY 2.0) modified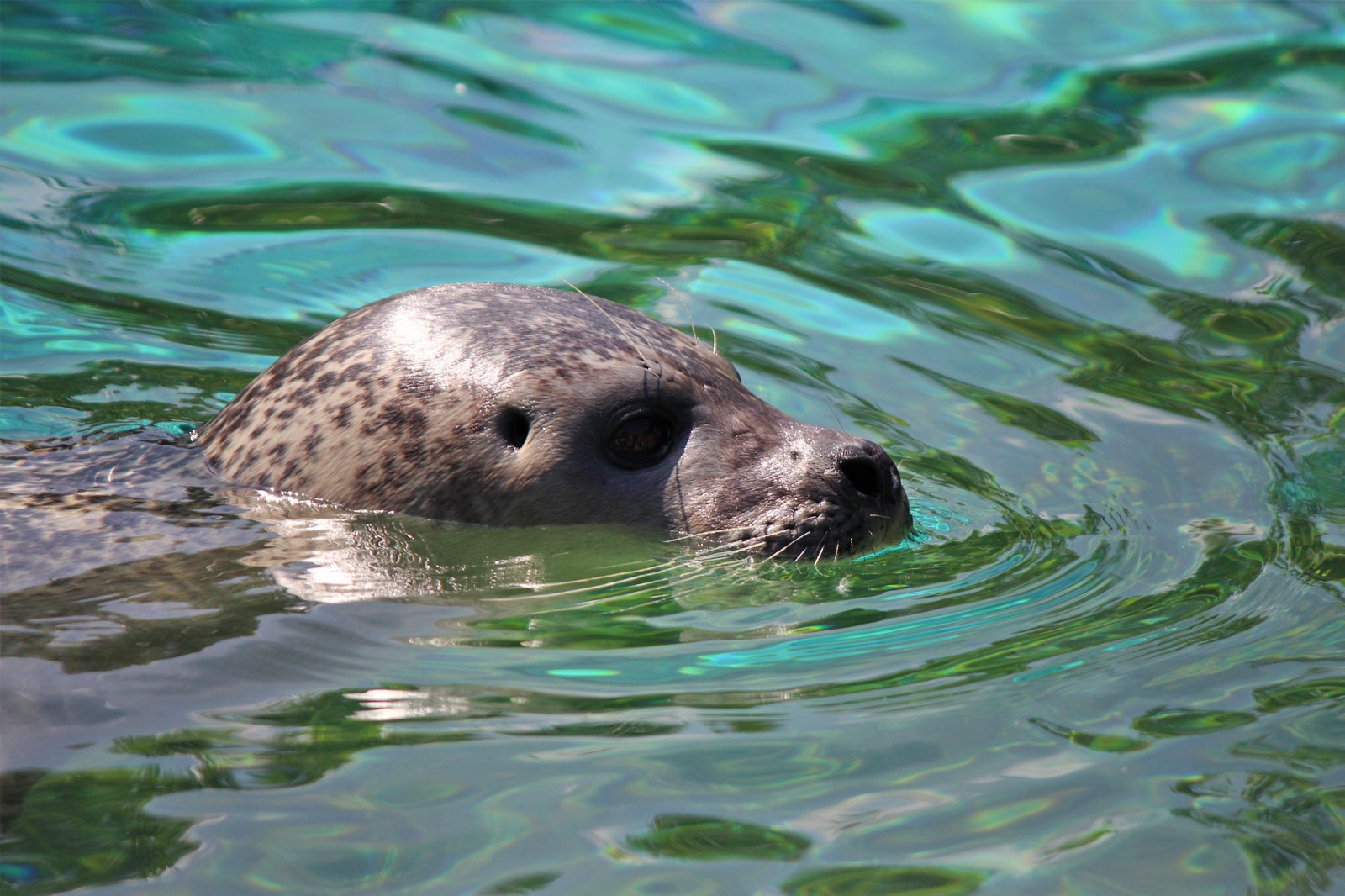 Seal Island boat trip
Observe seals and other marine life in their natural habitat
A holiday to Cornwall wouldn't be complete without a boat trip and, in St Ives, it's all about Seal Island. Climb aboard and embark on an hour-long guided adventure in search of some fascinating local wildlife. Departing from the harbour, you'll pass several picturesque landmarks before reaching Seal Island.
You get to observe the colony of seals enjoying island life in their natural habitat, as well as spot other exciting species along the way. It's not uncommon to see dolphins in the area, as well as an array of sea birds and sometimes even basking sharks, porpoises and whales.
Location: Seal Island, UK
Couples
Families
Photo
Adventure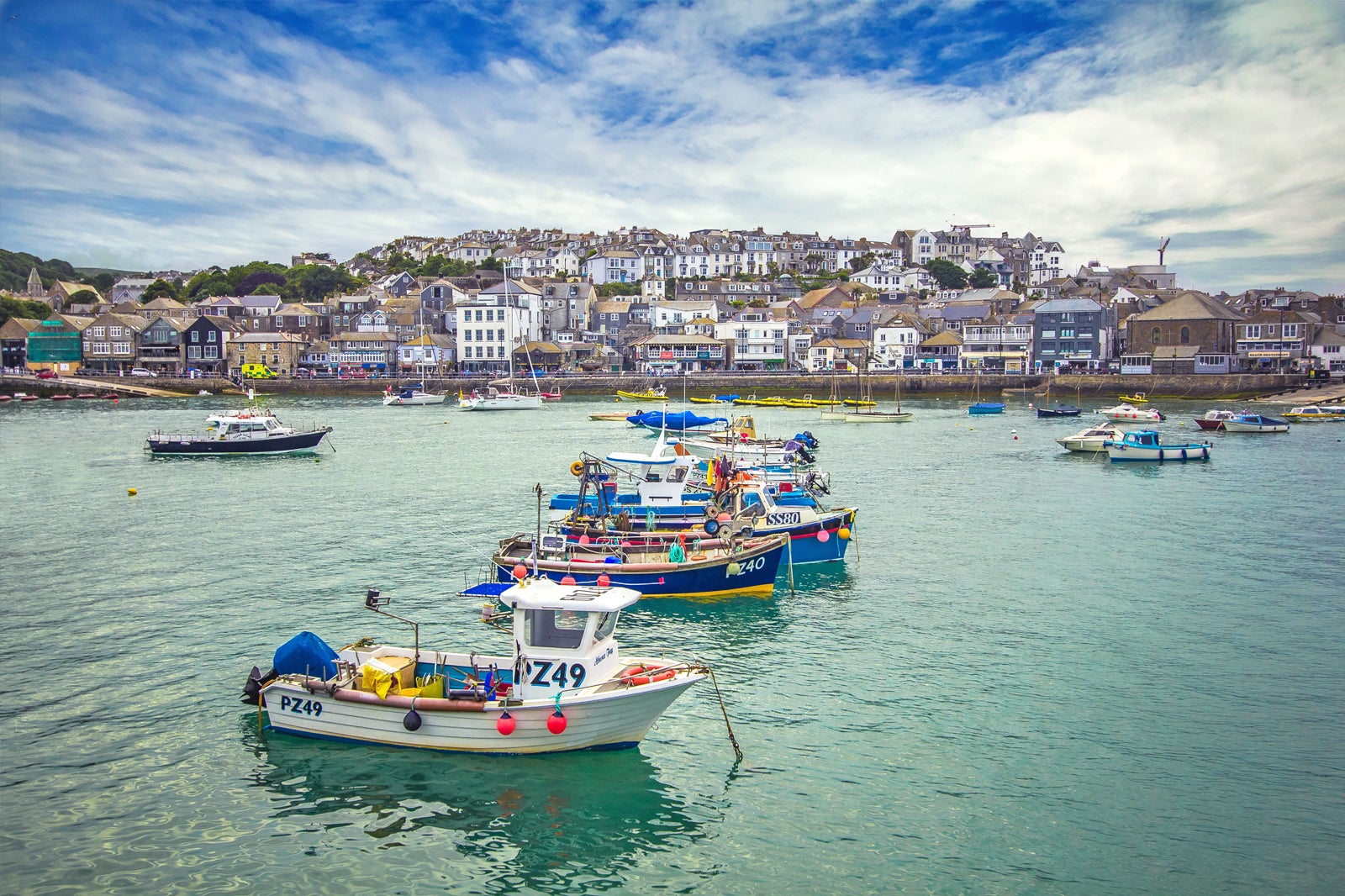 St Ives Harbour and shops
The biggest draw to the town
Many people visit St Ives to while away their time by exploring the town's charming harbour and surrounding shops. Take a walk along Smeatons Pier and get a great shot of the seaside town for the 'gram. Rest your legs at the edge of the harbour while eating a piping hot pasty, or dip your toes in the water at the harbour beach.
Wander away from the waterfront and you'll discover the likes of Fore Street, which are lined with wonderful independent shops. Visit galleries, browse clothes boutiques, tuck into delicious sweet treats, and pick up some great gifts and mementoes.
Location: Smeatons Pier, St Ives, UK