Westerkerk is a 17th-century Protestant church built along Amsterdam's Prinsengracht canal. Its tower, locally known as the Westertoren, ascends above the Grachtengordel canal system. At 85 metres tall, this is the highest church tower in all of Amsterdam.
One of the reasons to visit Westerkerk is that it's a fine example of Renaissance architecture, with a breathtaking interior that includes arches, chandeliers, and classic pipe organs. During the summer months, you can climb to the first balcony of Westertoren for spectacular vistas over the historical Jordaan neighbourhood.
It's convenient to combine your visit to Westerkerk with the famous Anne Frank House. Also located along Prinsengracht, this popular attraction is just north of the cathedral.
Westerkerk in Amsterdam - one of the highlights of 10 Best Free Things to Do in Amsterdam and 10 Most Instagrammable Places in Amsterdam (Read all about Amsterdam here)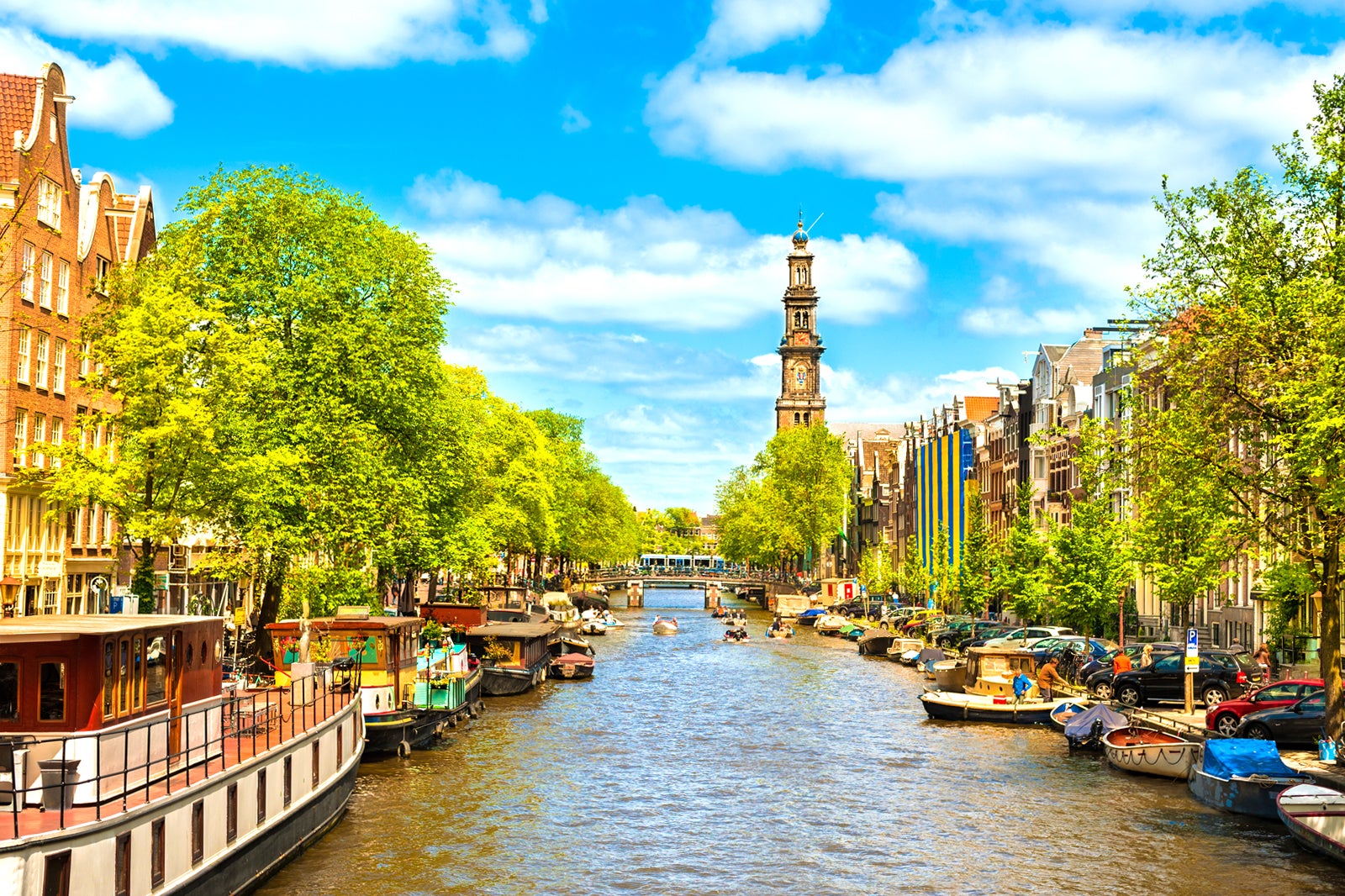 What are the highlights and features of Westerkerk?
While much of Amsterdam has adapted to modern-day tourism, Westerkerk feels authentic in every way possible. From a distance, you might see the traditional brick construction and gorgeous imperial crown on top of the tower, manufactured in 1638.
As the church is open to everyone, you can step inside and admire the effort that architect Hendrick de Keyser put into the design. The main pipe organ is one of the eye-catchers once you're inside. This instrument was placed in the church in 1681 and decorated with paintings by the famous artist Gerard de Lairesse.
Ascending Westertoren is another intriguing endeavour at Amsterdam's Westerkerk. Apart from the views, you can see the carillon and church bells, both of which are still operated by hand. Don't forget to stop by the church's gift shop, where you can browse for books on the history of Westerkerk.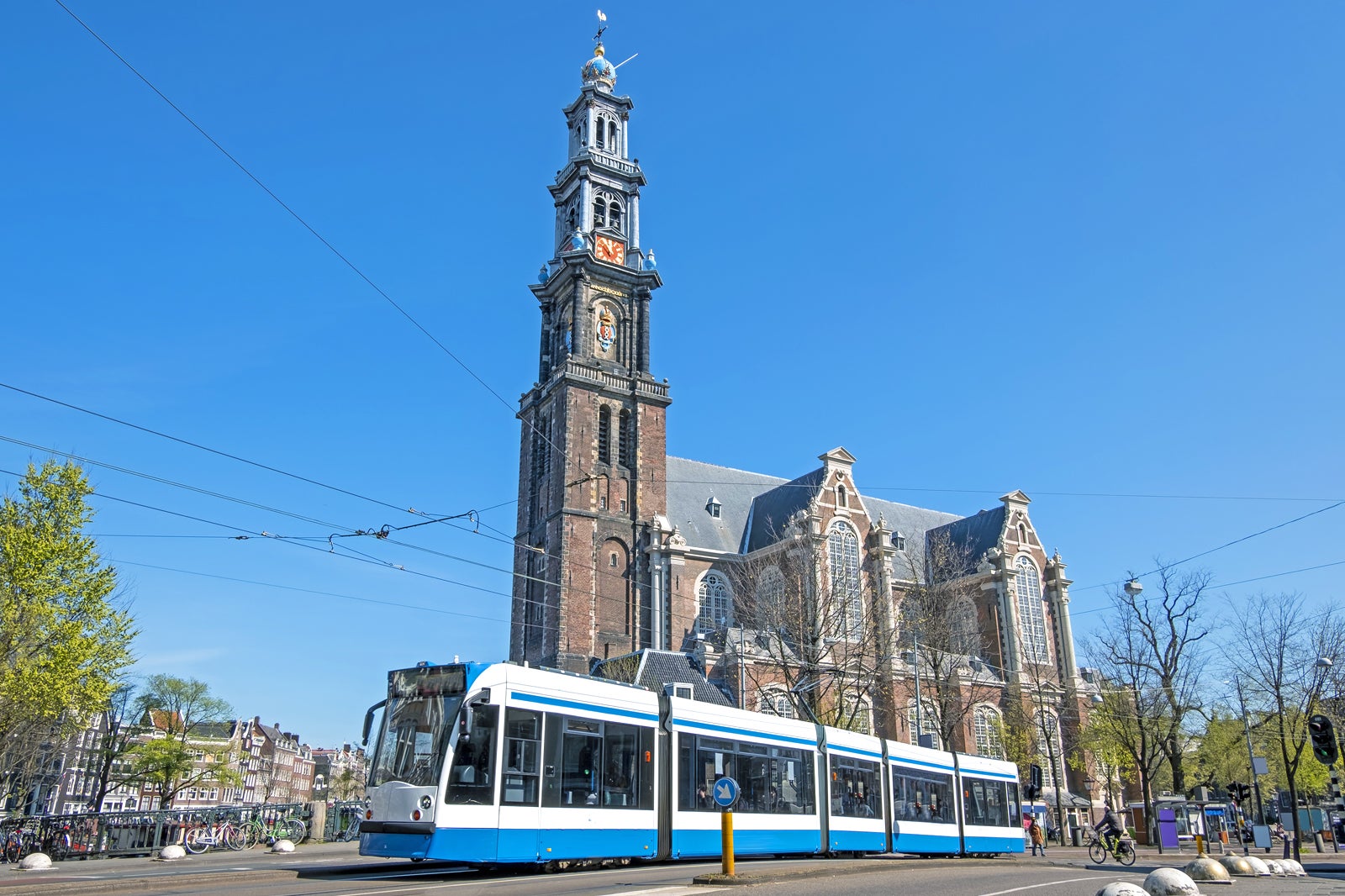 A brief history of Westerkerk
Behind the brick facade of Westerkerk is a 400-year-long story. In 1620, architect Hendrick de Keyser started the construction of the cathedral, which took 11 years to complete. His son, Pieter de Keyser, finished the building when his father passed away 1 year after construction started. The first service in Amsterdam's most prominent church was held on Whit Sunday 1631. The main pipe organ was installed precisely 50 years later. Roelof Barentszn Duyschot, who was known as a skilled organ builder in his time, was assigned to design this impressive organ.
Acclaimed painters like Govert Flinck and Rembrandt van Rijn are buried in Westerkerk.The royal marriage of Queen Beatrix and Prince Claus took place in 1966. Westerkerk and Westertoren became even more famous after Anne Frank mentioned them in her diary.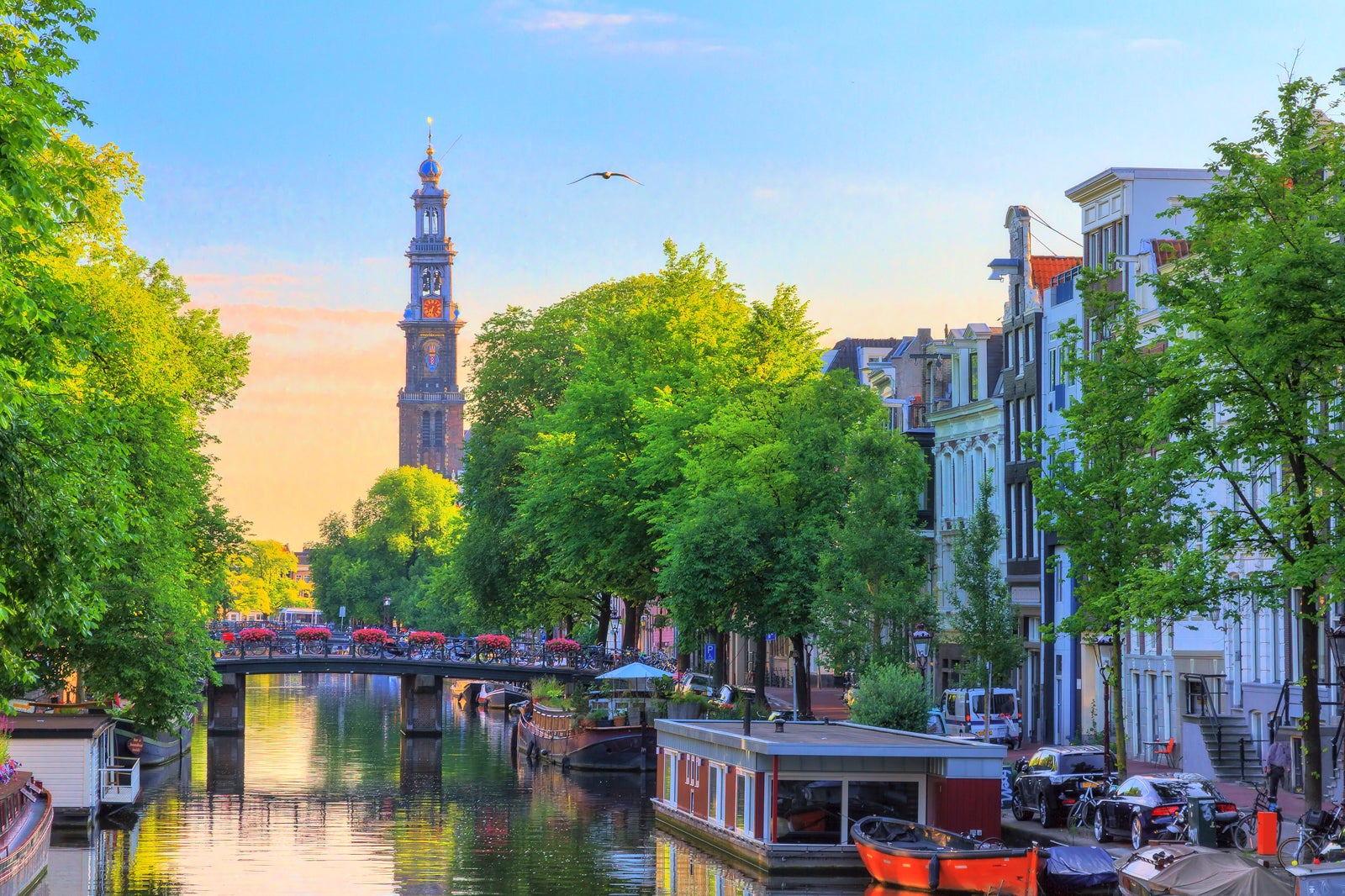 Good to know about Westerkerk in Amsterdam
It's tempting to head straight for Westertoren, but the tower is only open to the public from April to October. A guide will take you 180 steps up to the first balcony while sharing the rich history of the 17th-century church and its tower. On Tuesdays, between noon and 1 pm, students perform carillon concerts using the bells of Westertoren. This performance can be heard right across the Jordaan district.
Westerkerk was the first significant Protestant church erected in Amsterdam. Earlier cathedrals like the Oude Kerk (Old Church) and Nieuwe Kerk (New Church) are dedicated Roman Catholic places of worship. Westerkerk is still in use for Protestant services, which take place on Sundays at 10.30 am.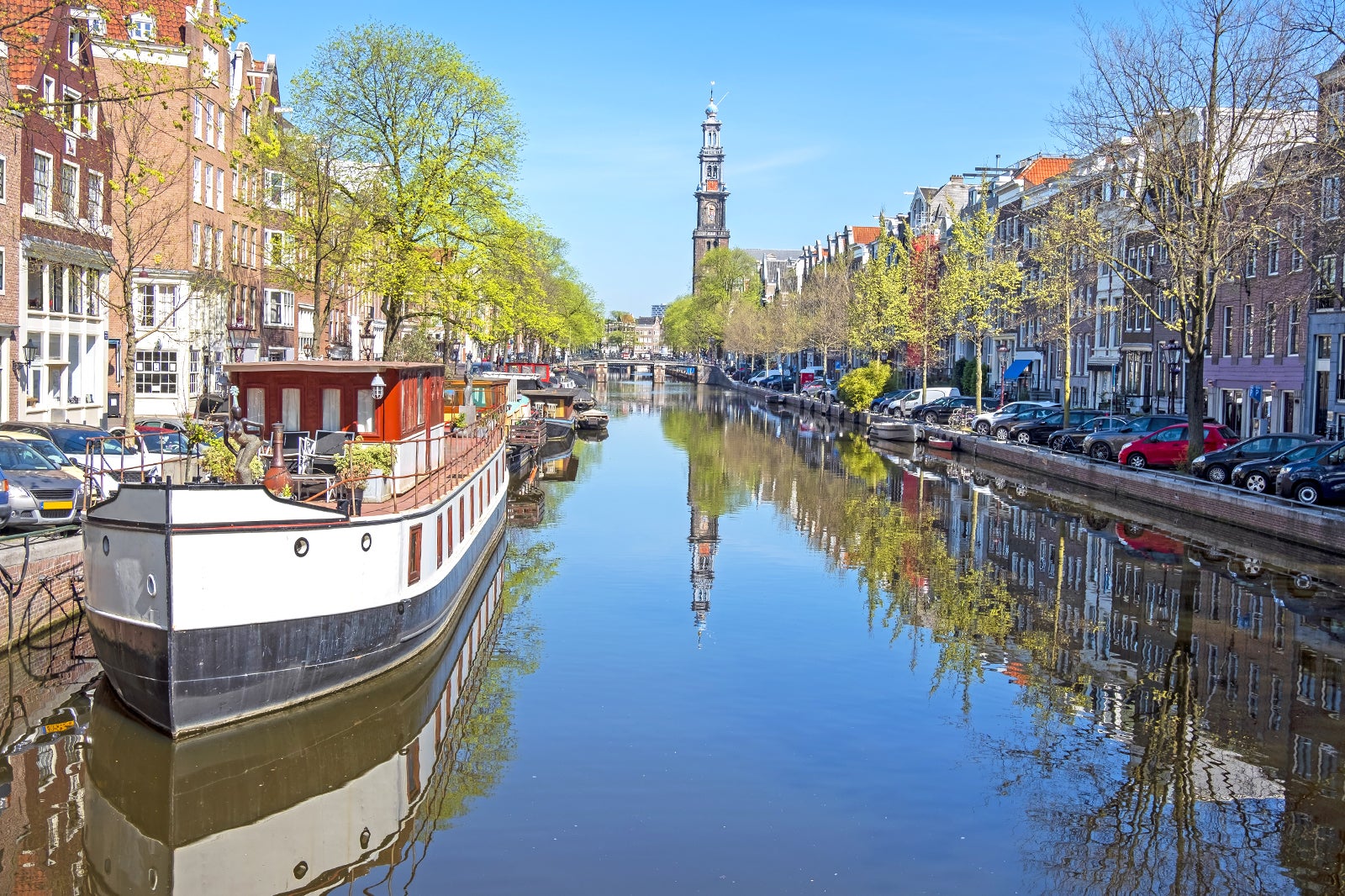 Westerkerk in Amsterdam
Location: Prinsengracht 279, 1016 GW Amsterdam, Netherlands
Open: April–November: daily from 10 am to 3 pm. December–March: Monday–Friday from 10 am to 3 pm
Phone: +31 (0)20 624 7766
Back to top