10 Best Things to Do in Tulum
What is Tulum Most Famous For?
The best things to do in Tulum include top attractions of what has very rapidly gone from a sleepy fishing town to a popular holiday destination. A big part of that popularity comes from the stunning natural beauty found all along the coastline, where azure blue Caribbean seas gently lap up amazing white sand beaches. Along these beaches, more and more boutique hotels prop up, which remain quaint and promote eco-friendliness.
This town, found on the Yucatán Peninsula, is not only home to great beaches, but has lush jungles, Mayan ruins, cenotes (caves or sinkholes filled with crystal-clear waters), gorgeous lagoons and upscale nightlife. Below is a list of the best things to do in Tulum – activities sure to make you fall in love with Tulum.
What are the best things to do in Tulum?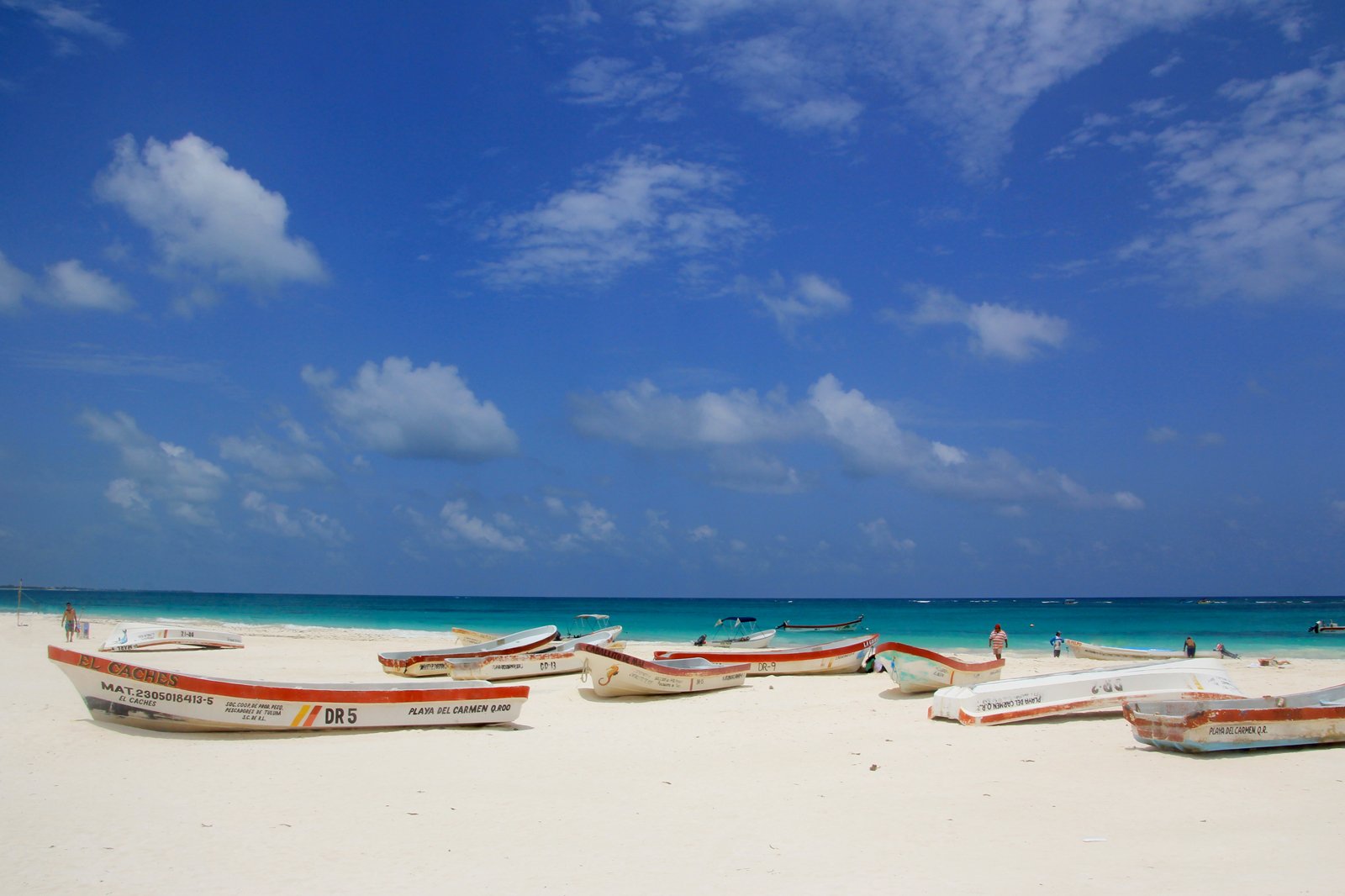 Couples
Families
Budget
Photo
Arguably one of Mexico's best beaches (if not, the best), Playa Paraíso is an ideal place to start your day. This is especially true since the beach can get busy in the afternoon, so head over early to catch a good spot and avoid the harsh sunshine of the afternoon. You'll find yourself staring at the striking electric blue sea for minutes on end and relaxing in the breezy winds to the calming sound of the waves. You could easily spend the whole day here, relaxing under a parasol or floating around in the translucent waters. Usually, 2 chairs, an umbrella and a table will cost around 200 pesos.
Read more
Location: Playa Paraíso, Quintana Roo, Mexico
photo by diego_cue (CC BY-SA 3.0) modified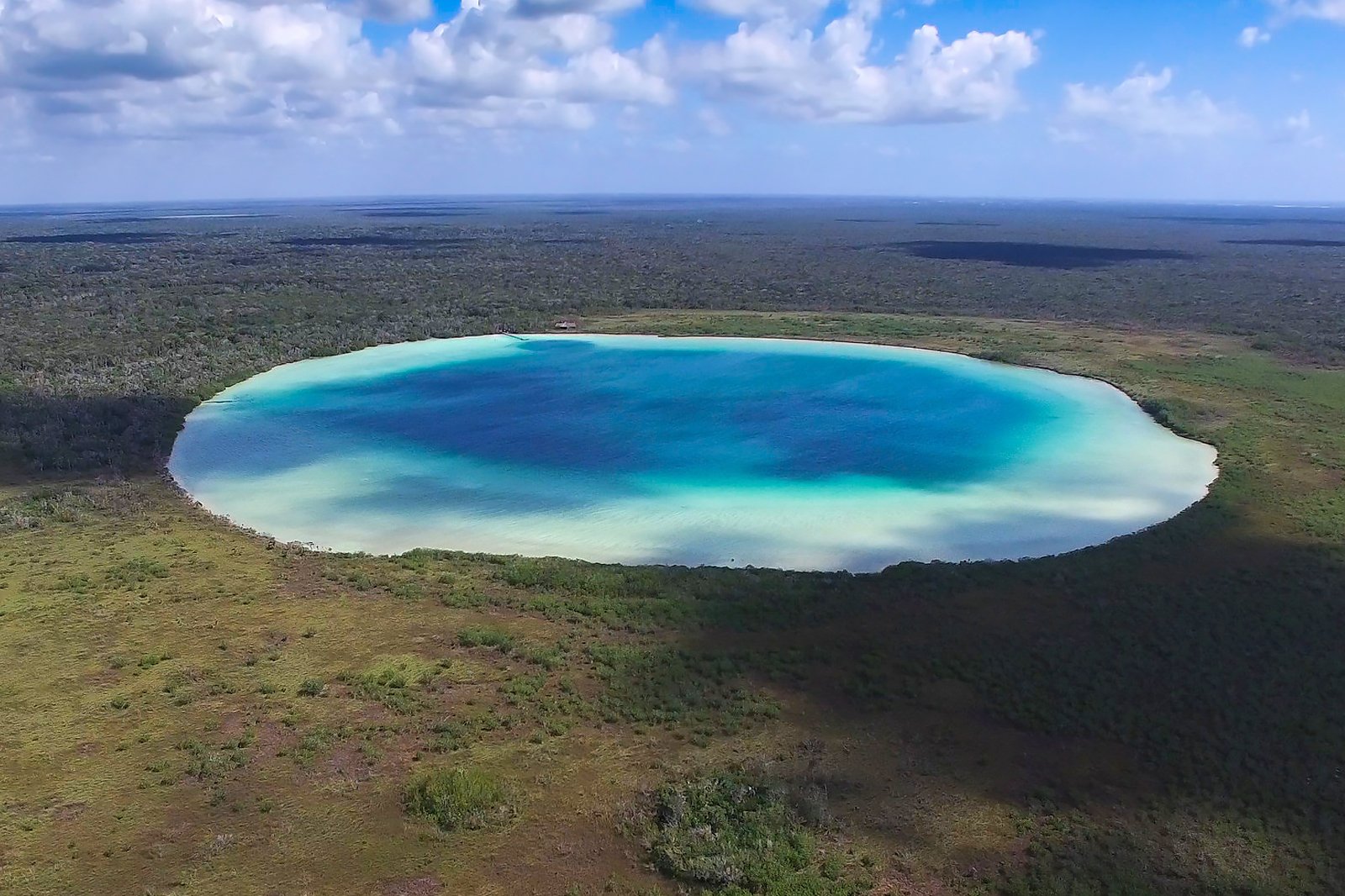 Couples
Families
Adventure
Photo
Unusual
Found just 9 km south of Tulum town, Laguna de Kaan Luum is one of the town's best kept secrets. The magical lagoon is special because of the colour of its water, which alternates from a deep blue at the centre to a turquoise green at the edges. The centre is a deep cenote, which is estimated to be about 80 metres deep. The lagoon is lined with grass, so the best way to enter the lagoon is along the pier, where you can lay your stuff down and jump into the gorgeous waters. Another wooden walkway leads to a palapa building, where you can bring a picnic and sit in the shade. It's recommended to bring your own food and drink, as you will not find any places selling food around the lagoon.
Read more
Location: Laguna de Kaan Luum, Tulum, Quintana Roo, Mexico
Open: Daily from 9 am to 5 pm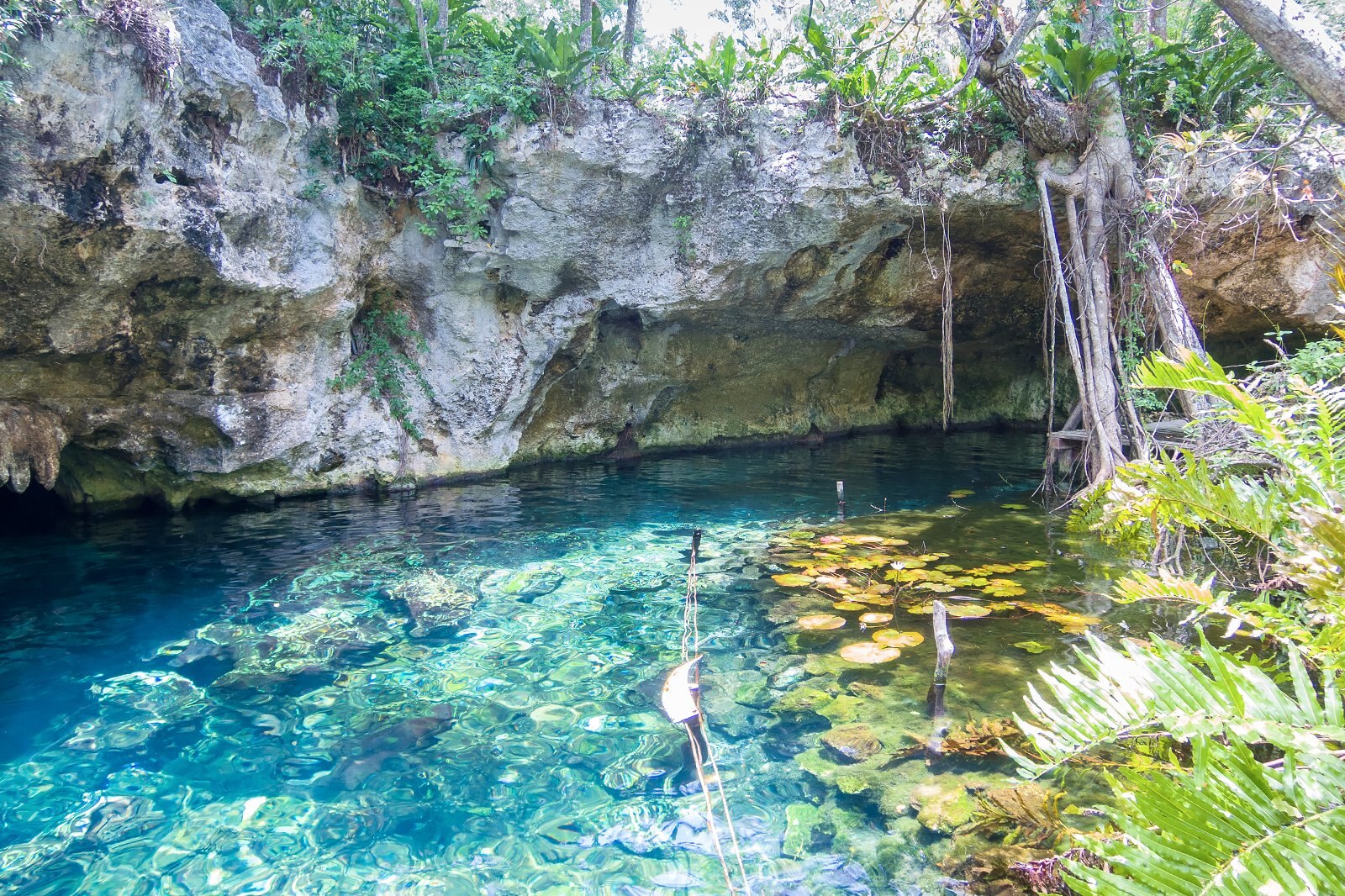 Couples
Families
Adventure
Photo
Gran Cenote is the sinkhole travellers tend towards because it is located just a few kilometres away from Tulum, on the way to Coba. Despite what its name might suggest, this place actually consists of several cenotes winding along the verdant jungle floor, connected by wooden walkways. The cenote can be truly magical if you come early in the morning, before the crowds flood in. Despite how crammed it can get, Gran Cenote is one of the most popular of its kind for a reason – its waters are so clear, marine life can be seen from afar. Bring your own snorkel and explore the cenotes in all its glory. The admission fee is US$25 and food stalls can be found near the entrance.
Read more
Location: Quintana Roo 109, Tulum, Quintana Roo, Mexico
Open: Daily from 8 am to 5 pm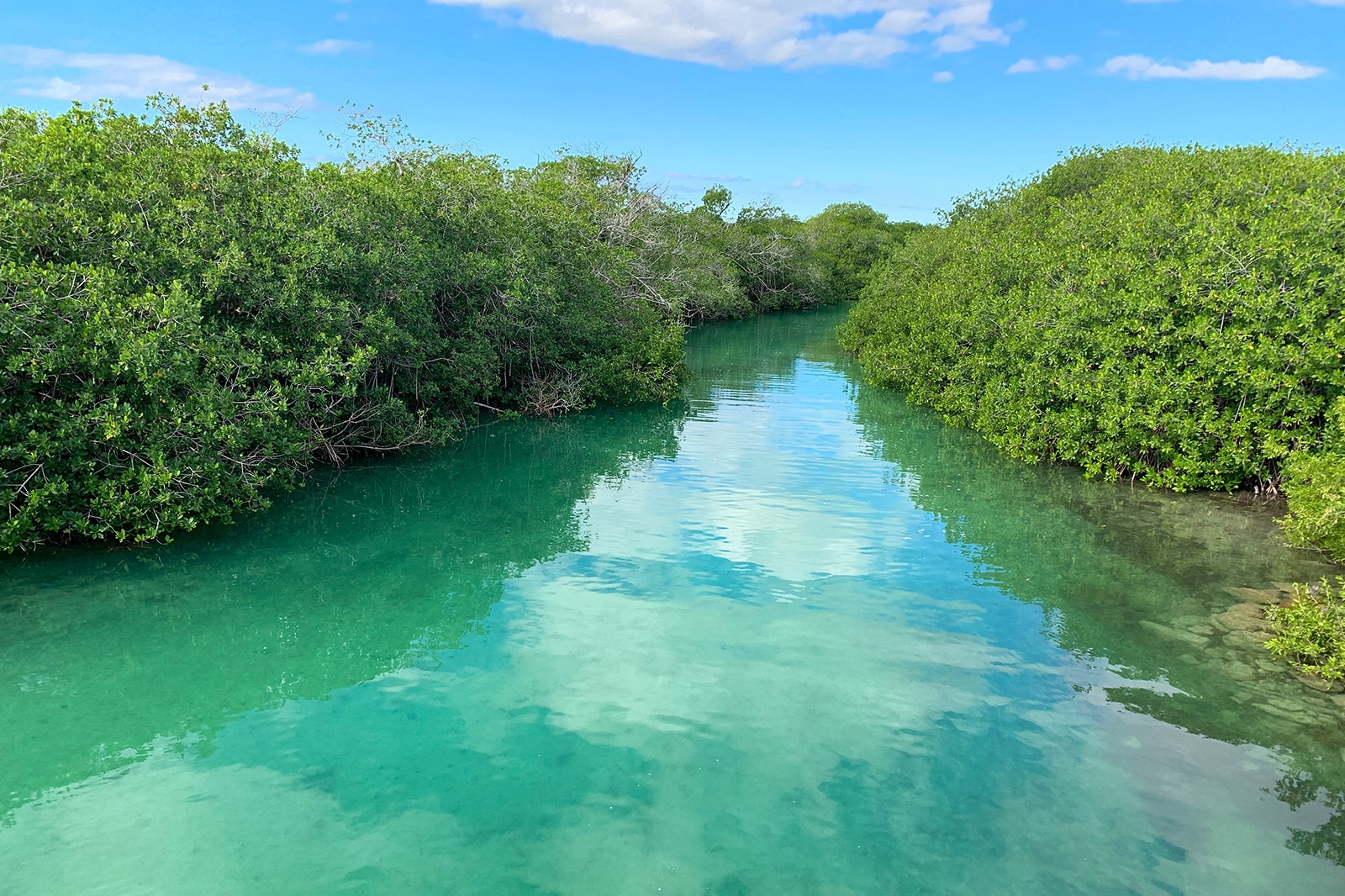 Couples
Families
Adventure
Photo
The Sian Ka'an Biosphere is an enormous protected area, home to thousands of species of beautiful plants and animals. On top of that, the biosphere has some of the most pristine waters in Mexico. Travellers coming here often take a whole day to explore what the grounds have to offer, and it's definitely worth your time. In fact, you could spend days here, encountering amazing wildlife like jaguars, dolphins, pumas, monkeys, ocelots, turtles and many more. The name literally translates to 'where heaven is born', so why wouldn't you want to come here?
Read more
Location: Felipe Carrillo Puerto, Quintana Roo, Mexico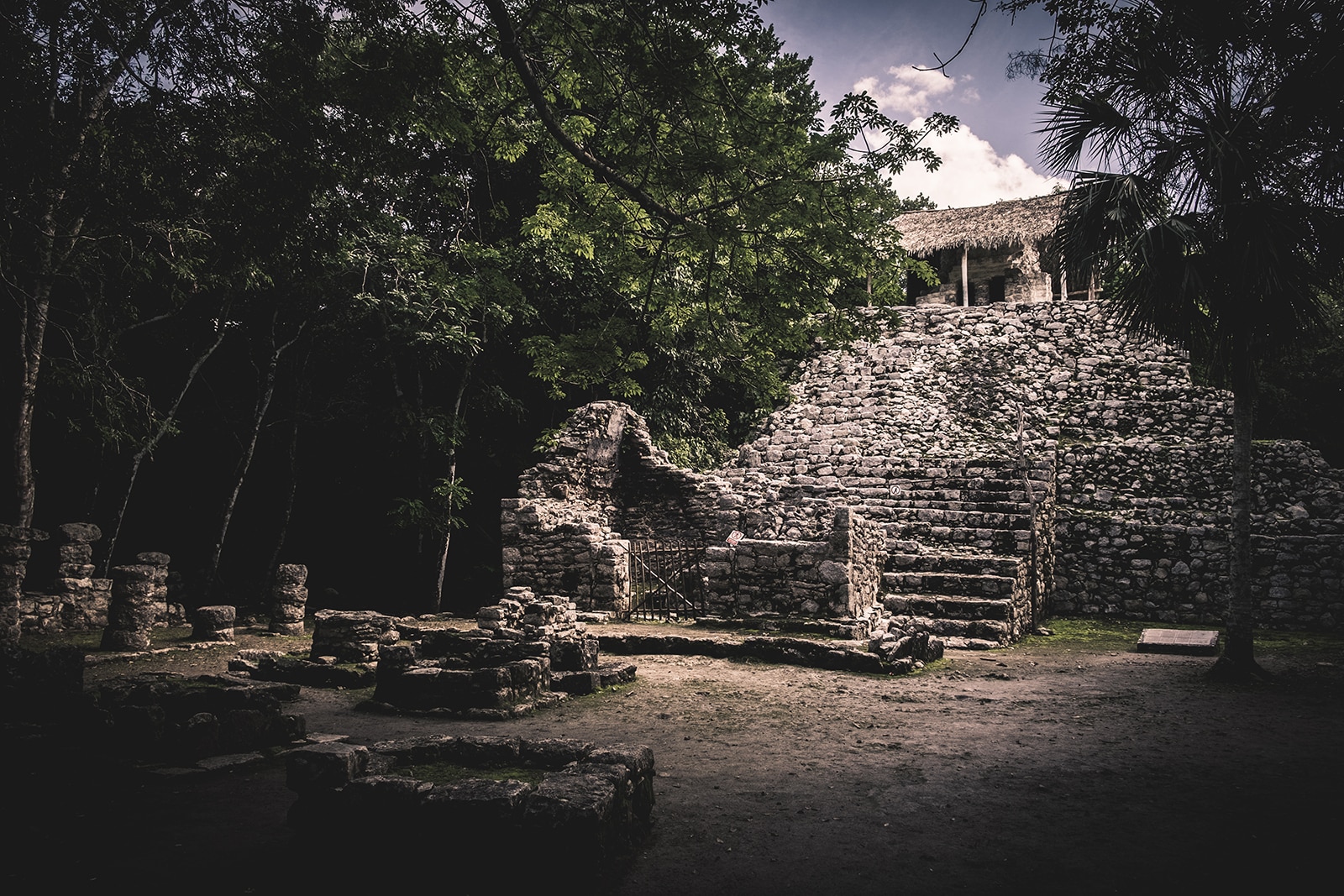 Couples
Families
Adventure
Photo
Unusual
Coba has some of Yucatan's best-preserved and most remarkable Ancient Mayan ruins. They're believed by archaeologists to have been incredibly important to the Mayan people, who built a series of white-stone causeways within the city (the largest of its kind). Despite their grandeur, these ruins are relatively unknown and unvisited because of their remote location. Getting to the ruins requires biking through the thick of jungle, which can be done by hiring a bike at the entrance of the site – usually for around 45 pesos. Unlike the more famous ruins of Chichen Itza, visitors can still climb the ruined structures, offering a totally unique experience from the other, more visited ruins in Mexico.
Read more
Location: Zona Arqueologica de Coba, Coba 77793, Mexico
6
Mexican Riviera
Swim with whale sharks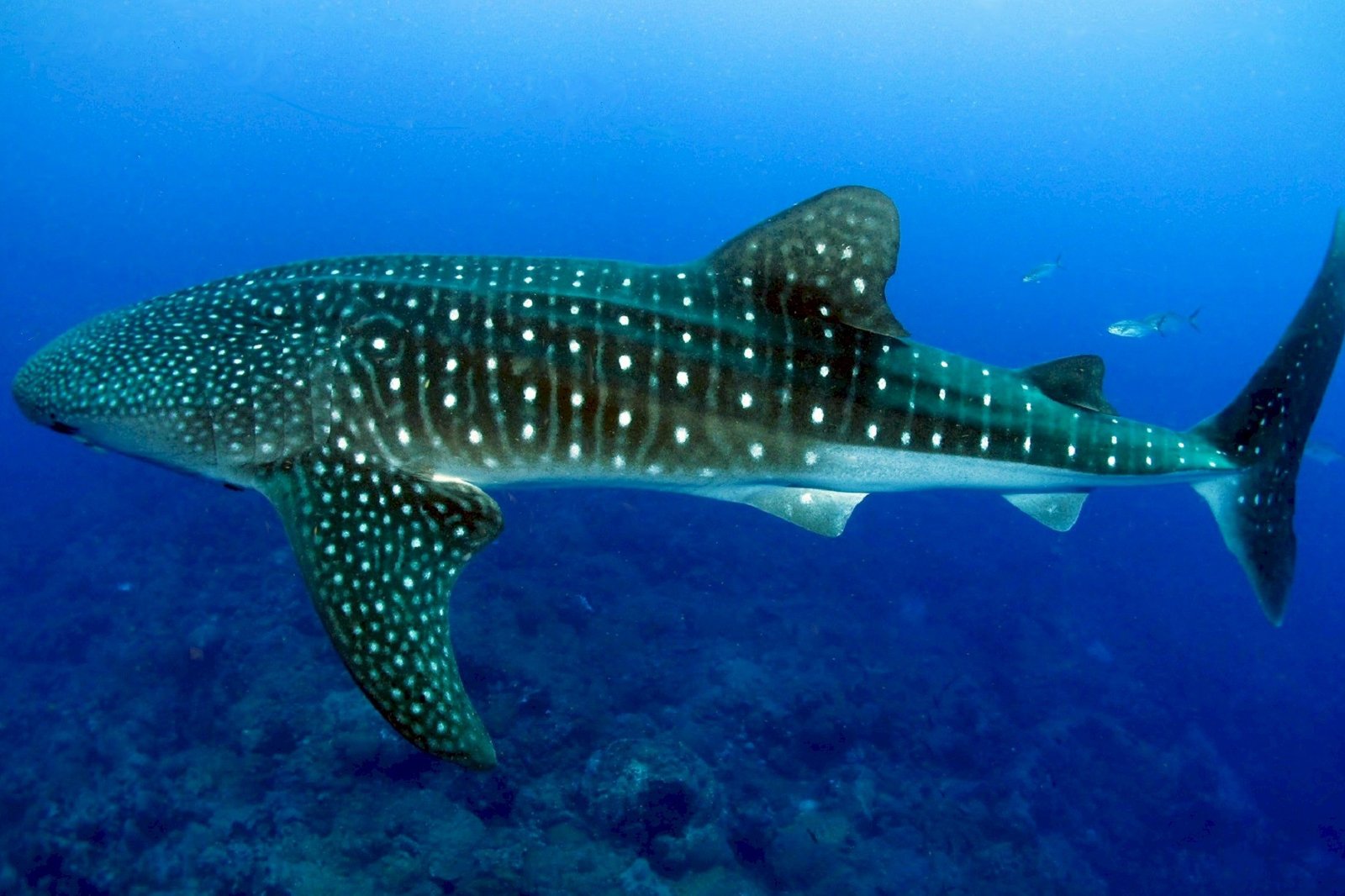 Couples
Families
Adventure
Photo
The Mexican Riviera offers one of the best places in the world to dive with whale sharks. Every year, between May and September, hundreds of these gentle beauties visit the warm waters of the Caribbean to munch on the phytoplankton smorgasbord found here. The experience of swimming alongside these colossal creatures should not be missed and will definitely not be forgotten if you get the chance. As they congregate further north along the coast, day trips from Tulum can be easily organised by one of the many tour operators found on the coastline. Try to bring an underwater camera of some sort, as you definitely will want to capture the moment.
Location: Riviera Maya, Quintana Roo, Mexico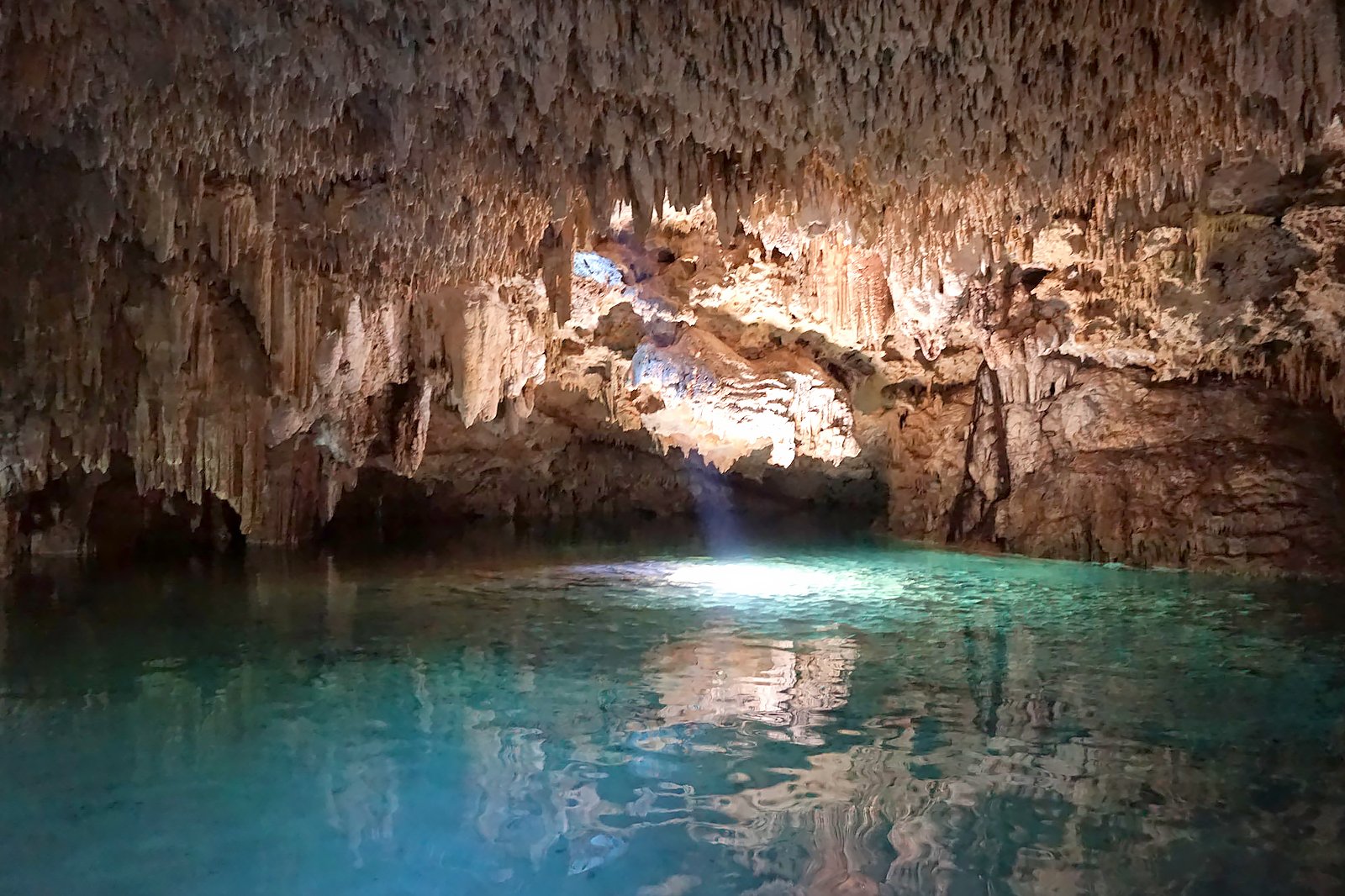 Cenote Caracol lies a few miles north of Tulum and comprises of a cenote and cave complex. This natural attraction is so unusually breathtaking that you'll feel as if you've left Mexico and been transported to some alien world. The caves feature dramatic, jagged stalactites, which hang from the cave ceilings and are reflected beautifully on the pools of spring water below. The caves are less visited by travellers because of their comparatively high entrance price of 500 pesos, but the magical atmosphere of the caves is well worth the money and the effort.
Read more
Location: Cenote Caracol, Tulum, Quintana Roo, Mexico
photo by Matt Kieffer (CC BY-SA 2.0) modified
8
The Tulum Ruins
The cliff-hanging ancient ruins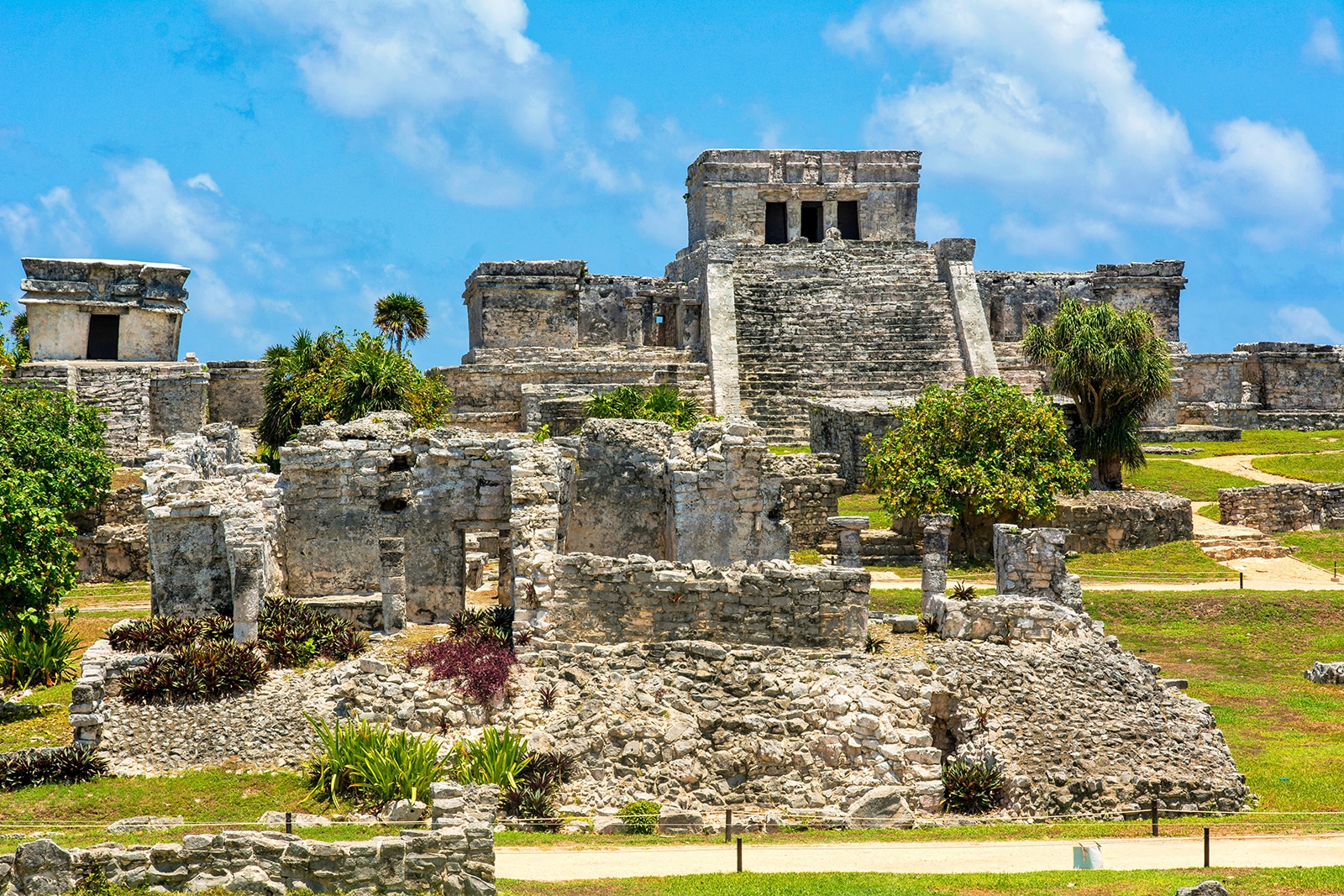 Couples
Families
History
Adventure
Photo
Although the Tulum Ruins are not the most impressive of their kind, the location makes them worth the visit. They are found on a cliff overlooking the flawless blue waters of the Caribbean coastline. This is definitely a must-see for first-timers to the town, as the 13th-century ruins are truly snap-worthy. As hundreds of people visit a day, beat the crowds and go early to marvel at the exquisite views and to get a chance to swim freely on the beach below it. Look out for iguanas among the ruins – they seem to like basking in the sun. Entrance fee is 65 pesos per person.
Location: Zona Arqueológica de Tulum, Carretera Federal & Cancún - Chetumal KM 230 307, 77780 Tulum, Quintana Roo, Mexico
Open: Daily from 8 am to 5 pm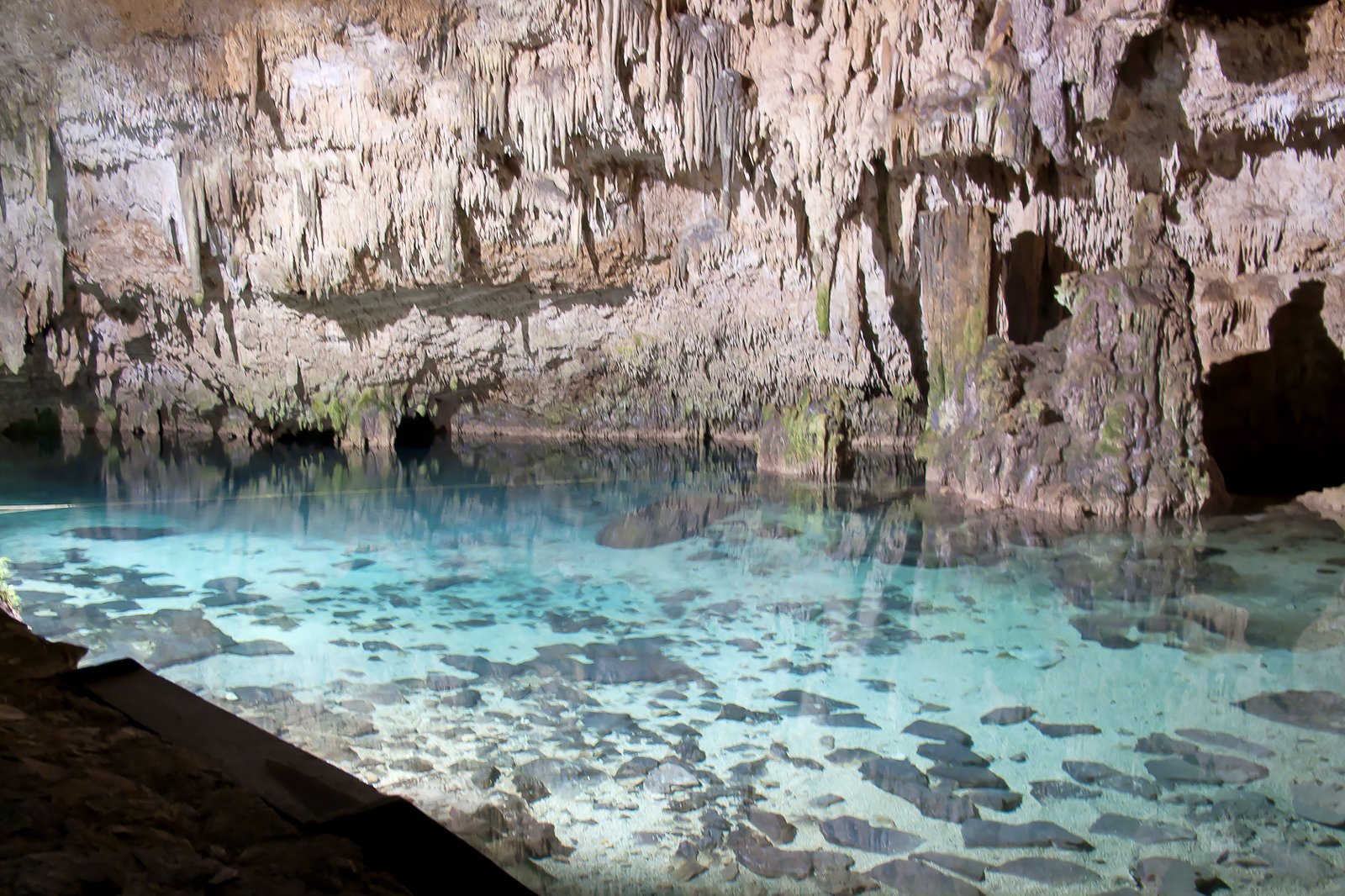 Couples
Families
History
Adventure
Photo
Unusual
Cenote Choo-ha is perhaps the least commercial of all the cenotes in the area – but that's not a unique claim when there are over 400 of them around Tulum. Nevertheless, it certainly feels like it's well off the beaten track, as there's such a peaceful atmosphere here. You could almost swear you were in your own little private heaven. The waters of the swimming pools glimmer in wavering bands of inviting greens and blues, spotted with black rocks, which only prove to highlight the purity of water. This cenote has a fairly small opening at the top of it and features a narrow staircase, which takes you down to the cool water of the cavern. Cenote Choo-ha is one of a trio of cenotes out near Coba, along with Tamcach-ha and Multum-ha.
Read more
Location: Cenote Choo-Ha, Quintana Roo, Mexico
photo by Luis Miguel Bugallo Sánchez (CC BY-SA 3.0) modified
10
Tulum's Pueblo
Indulge in delicious mezcal cocktails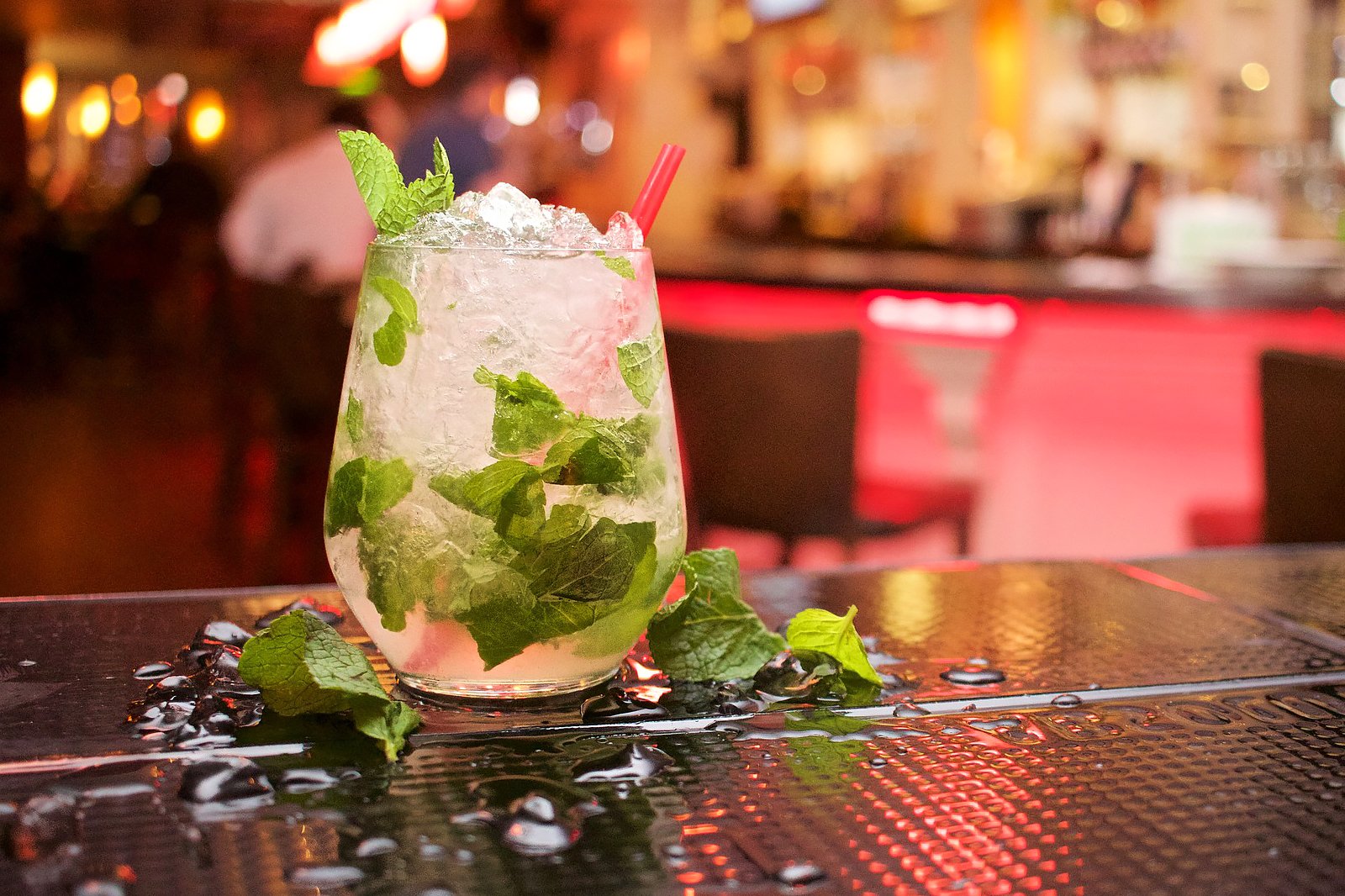 Tulum's Pueblo hosts a nightlife scene that has drawn influence from New York and Los Angeles. The setting is definitely Mexican, though, being among the jungle and beaches, with no cover charge, dress code or pretentiousness. The Pueblo area is the central part of Tulum and features a string of trendy but casual bars. Start your evening at Batey Mojito Bar – probably the most famous bar in Tulum – where the variations of mojitos go on and on and live music plays late into the night. Head over to Pasito Tun Tun, which is just across the street and hosts a stylish garden setup and swings at the entrance. Make sure you order one of their fantastic mezcal cocktails. For something more low-key, grab a drink in Encanto Cantino's candlelit back garden.
Location: Avenida Tulum, Tulum, Quintana Roo, Mexico
Back to top